Affiliate Marketing: Money-Making Guide for Beginners (2023)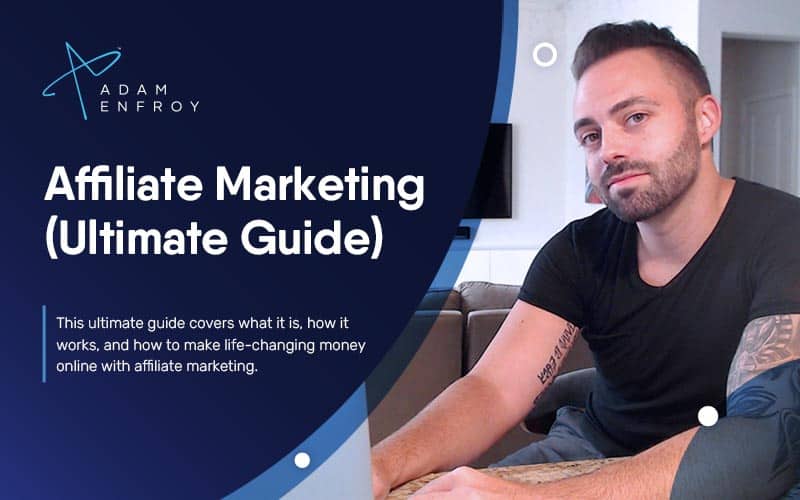 More than $8 billion were spent in the United States on affiliate marketing just a couple of years ago, making this marketing one of the best ways to make passive income in the 2020s.
Whether you're a publisher looking for the best affiliate programs to join or a brand looking to generate high-ticket affiliate marketing sales, this marketing channel can work wonders for your business (and income).
This guide covers everything you need to know about affiliate marketing, how it works, and how to leverage this channel to make a passive income this year.
Here's a quick affiliate marketing tutorial from my YouTube channel to help you get started:
What is Affiliate Marketing?
In the simplest form, affiliate marketing is a form of online marketing where a publisher recommends products or services to others and, in return, earns an affiliate commission after that visitor converts into a buyer.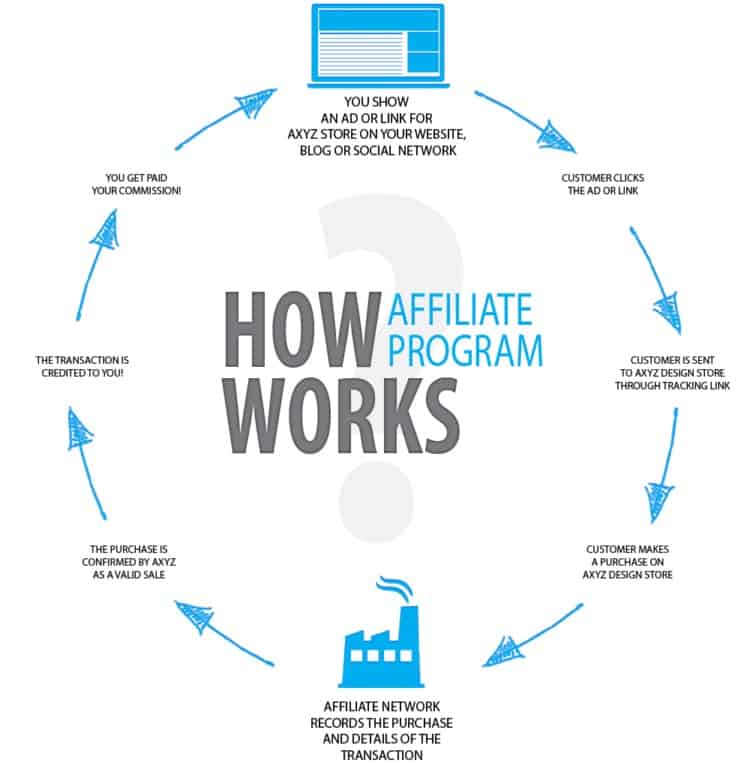 It's honestly a simple setup. Affiliates need their unique tracking link, and that's about it.
Then, a cookie is stored on their computer whenever visitors click that link, and commissions are counted based on the cookie duration window.
Most brands give credit for sales between 30 and 90 days after the click.
So, a reader can click an affiliate link, not convert it to a sale, but return 89 days later and buy the product, and the affiliate will still get credit.
The brand creates cookie durations inside its affiliate program, which will vary.
So what is an affiliate or publisher, and how does one become one?
A publisher can be anything from a blogger, vlogger/YouTuber, content creator, social media influencer, or anyone with an email list.
To give a real-life example, you can see how I promote various affiliate partners in my software review posts: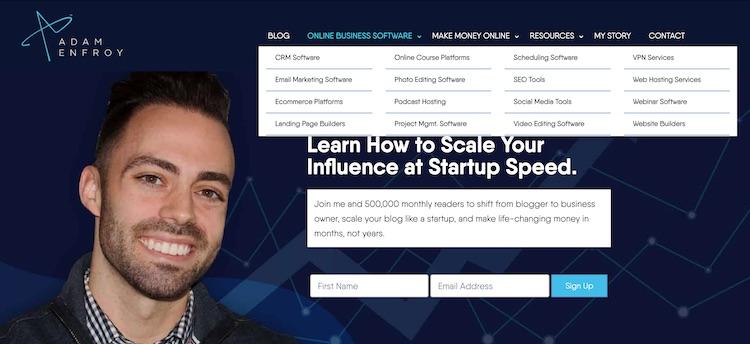 To set the record straight, though, it is recommended only to promote products or services you have personally used and would recommend to your closest friends or colleagues.
Don't fall into the trap of promoting brands or products you know nothing about to make a quick buck.
As you can see on my blog, I have various guides, such as this one on the best CRM software, a category I have a lot of experience with from my previous digital marketing career.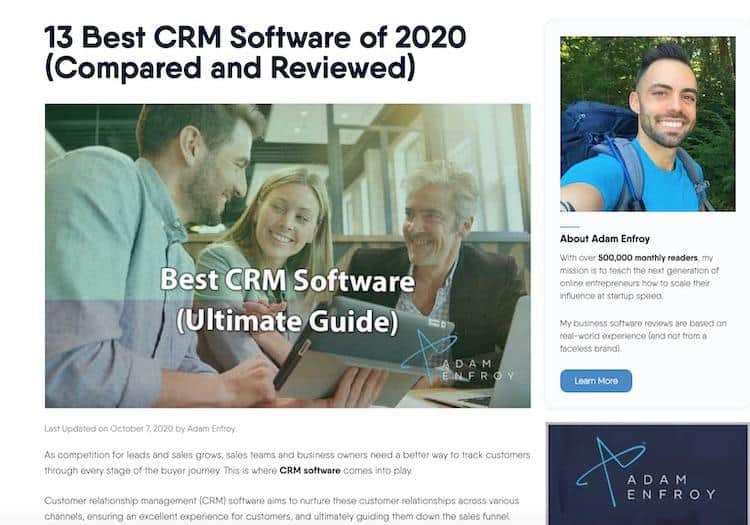 If you're a publisher, it only makes sense to promote affiliate products to your audience as there's a high chance the companies you already love have their affiliate marketing programs.
So why not capitalize on that and add a revenue stream to your business? Affiliate marketing is one of the easiest ways to make money online.
Affiliate marketing can be an excellent way for brands to partner with publishers and influencers to bring additional revenue to your affiliate marketing business by getting your brand in front of new eyeballs.
Before I continue, it's good to point out that affiliate marketing is not the only way to generate revenue online.
Another popular method is dropshipping – here are the main differences between these two methods.
Getting back to affiliate marketing – contrary to popular belief, Amazon was not the first to offer an affiliate program.
So, where did affiliate marketing originate?
For starters, affiliate marketing has been around longer than you might think and was invented and patented by William J. Tobin, otherwise known as the world's first internet marketer.
1989: William J. Tobin invents and patents the concept of affiliate marketing
Tobin developed the concept of affiliate marketing in 1989 when he launched his affiliate program on the Prodigy Network for his company PC Flowers & Gifts.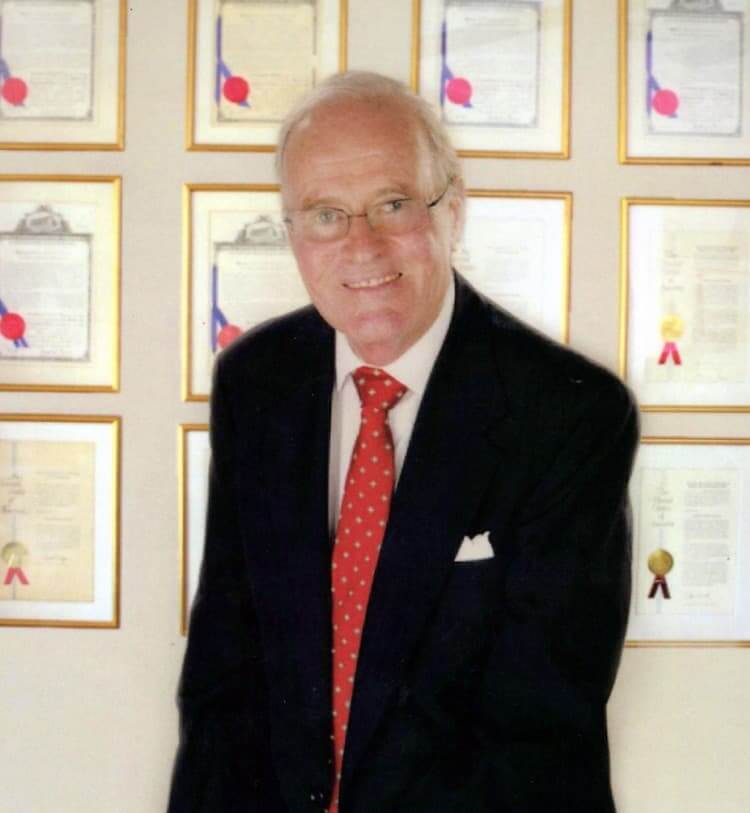 The result?
By 1993, Tobin's products generated $6 million annually for Prodigy. Talk about success!
This success resulted in Tobin patenting the concept in 1996, which was later granted in 2000.
1994: CDNOW launches BuyWeb affiliate program
Following Tobin was a company called CDNOW which launched its BuyWeb affiliate program in 1994: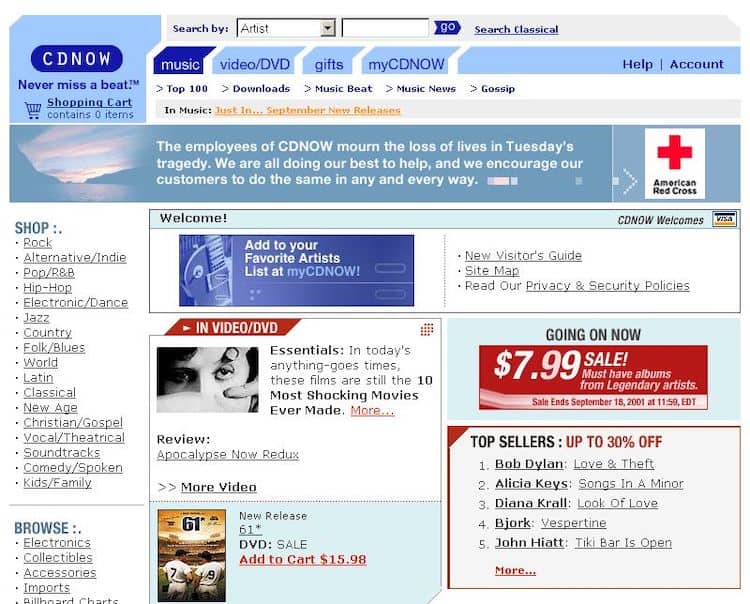 It was an affiliate offer where various music sites could review music albums and refer visitors to the CDNOW website to purchase albums in return for a commission of sales generated.
1996: Amazon Associates enters the market
Considered by many as late to enter the market, Amazon launched its affiliate marketing program in 1996, which attracted global interest.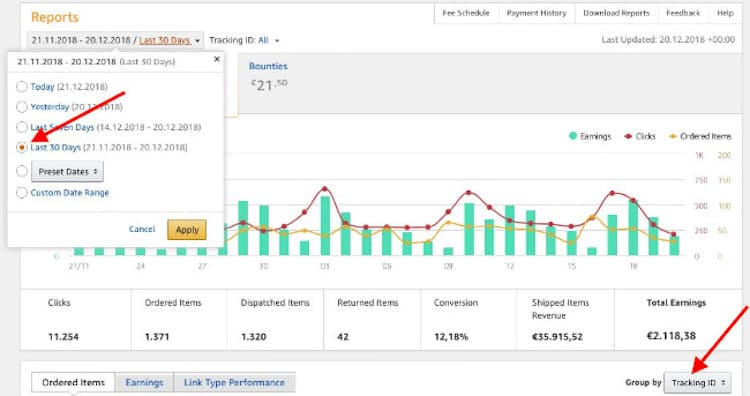 The Amazon Associates program offered a way for affiliates to add affiliate links to their websites and receive an affiliate commission for each new customer they referred.
Amazon Associates was one of the first major corporations to jump on the affiliate marketing trend and remains one of the top affiliate programs for publishers today.
1998: Commission Junction and Clickbank change the game
Founded by the University of California at Santa Barbara students, Commission Junction entered the scene in 1998, followed by Clickbank, founded by Tim and Eileen Barber.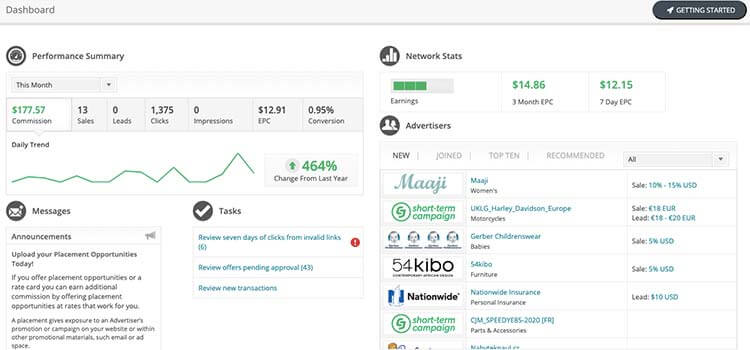 Essentially, these affiliate networks became a platform for affiliates and merchants to promote themselves and their offers and form affiliate partnerships.
Commission Junction and Clickbank became known for creating a platform that allows retailers that aren't quite as massive as Amazon to get a piece of the affiliate marketing pie.
Today, these two platforms remain two of the most extensive affiliate marketing networks ever.
2000: Enter U.S. Federal Trade Commission (FTC) rules and regulations
In 2000, the FTC released affiliate marketing guidelines that aim to regulate the online advertising industry.
The regulations require publishers to disclose their relationships with the companies they promote.
You can see an example of this in any of my affiliate posts, as it is required to provide a disclosure statement if you are adding affiliate links within your content: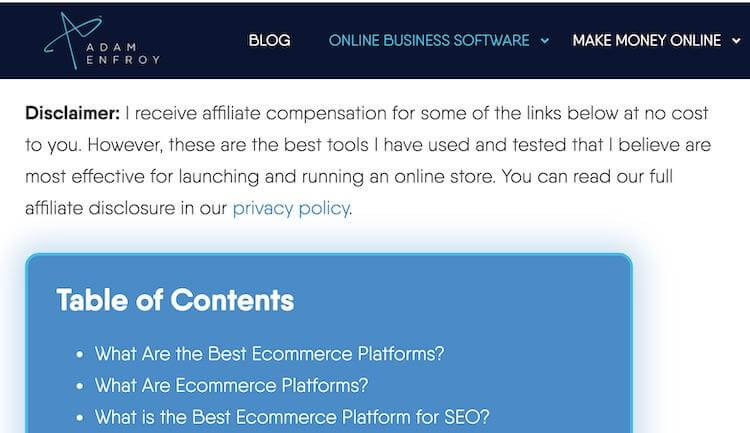 Now that we've briefly covered the history of affiliate marketing let's get into the different affiliate marketing types you can add to your affiliate marketing toolbox.
The Three Types of Affiliate Marketing Explained
Anyone interested in affiliate marketing should know the three different affiliate marketing types.
When it comes down to it, there are a variety of ways you can generate traffic and earn an affiliate income via affiliate marketing — which is how we will define the different types of affiliate marketing.
According to affiliate marketing expert, Patt Flynn of Smart Passive Income, these different types represent how we are associated with said product.
Unattached Affiliate Marketing
Unattached affiliate marketing is pretty straightforward, as it is explained exactly how it sounds.
This form of affiliate marketing is where the publisher has no presence or authority in the niche of the products or services they promote.
Therefore, they are unattached.
Typically, unattached affiliate marketers will be the ones running basic pay-per-click (PPC) affiliate marketing campaigns to drive traffic and sales, as you can see in this search engine marketing (SEM) example below:

Rather than being the face of their brand, this affiliate marketer has no connection between themselves and the end consumer.
Suppose you're this type of affiliate marketer.
In that case, you will generally rely on traffic sources such as Google Ads, social media ads, or PPC campaigns to get more eyes on your affiliate offers.
While attractive at first glance, as it doesn't require building solid trust and a reputation with your target audience; it has many disadvantages as you rely solely on paid ads and hope for the best.
If you try this form of affiliate marketing and get high conversion rates, you should probably consider yourself lucky, as it is no easy feat.
Related Affiliate Marketing
Related affiliate marketing refers to those who have established an online presence (via blogging, podcasting, vlogging, or on social media) and link to affiliate products in their niche that they do not necessarily use.
This form of affiliate marketing can be a banner sidebar on your website or via text links throughout your blog post.
For example, a food blogger may have ads and affiliate offers for a particular cookware they don't use.
Maybe the brand offers a healthy commission rate, and it also happens to be relevant to the blogger's niche and audience, so they choose to promote the offer.
A Walmart affiliate might specialize in selling various products related to home improvement, health and beauty care, electronics, toys and games, apparel, and more.
While this can be an effective method of affiliate marketing, I don't recommend it as you risk losing trust with your audiences by promoting products you haven't fully vetted yourself.
Involved Affiliate Marketing
Moving onto the final type of affiliate marketing, involved affiliate marketing reads how it sounds.
You could think of it as the publisher being more involved with their audience and the brands they choose to promote.
Essentially, this type of affiliate marketing is when the publisher has personally used the product or service they are promoting and fully believe in it when promoting it to their audience.
Typically, this happens in a more natural context, such as within your content, rather than in an ad at the top or side of the page.
You will often see this type of involved affiliate marketing on my blog: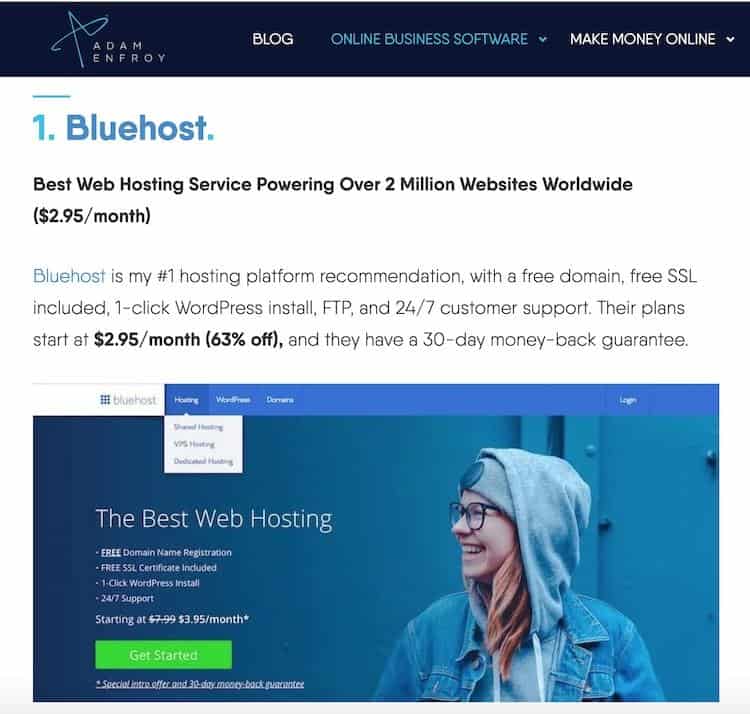 As a publisher, your involvement with the brand and product/service makes your recommendation believable and authentic and tends to lead to the highest conversions.
What Are The Different Types of Affiliate Marketers?
Now that we've covered the different affiliate marketing types let's discuss the different kinds of affiliate marketers.
If you thought the only way to monetize affiliate marketing was via blogging, think again. Luckily for publishers, many options are available to promote affiliate offers.
Let's go ahead and dive into the most popular.
Bloggers
Blogging is one of the most popular forms of affiliate marketing today and only continues to grow.
The number of bloggers in the United States is expected to grow to 31.7 million.
The best part is it's relatively easy to get started and doesn't require any upfront investments like other paid forms of marketing do. To get started, I recommend setting up a WordPress site and choosing web hosting such as Bluehost or Hostinger, and you will be well on your way.
Next, you need to identify a niche for your blog.
For example, will you blog about food, fitness, software, or parenting?
Once you identify your niche, you can research affiliate programs and the products you promote to your audience.
Then, you can set up your affiliate links and use various plugins to customize them.
For example, suppose you start a fitness blog.
In that case, you could promote offers for supplement companies or equipment as a fitness affiliate.
Food bloggers could promote everything from their favorite spices to their favorite rice cookers: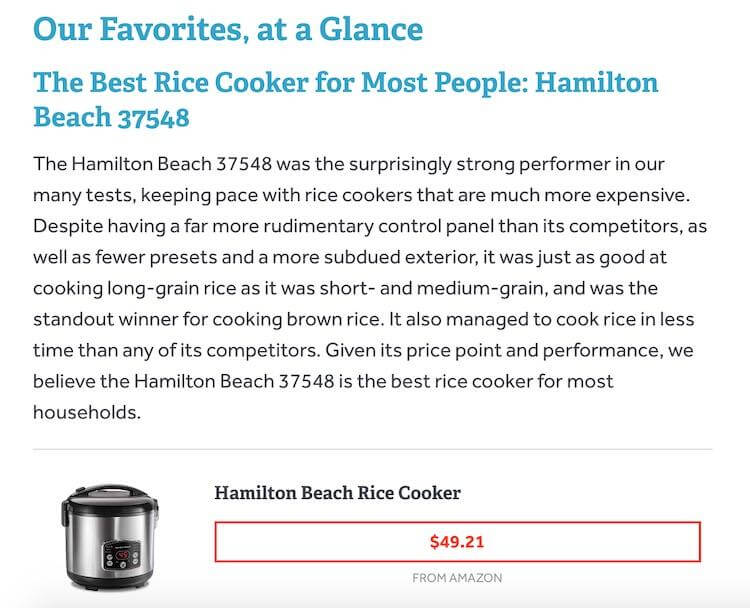 The options are limitless, from writing product reviews, creating accompanying YouTube videos, and hosting a webinar to promote an upcoming launch.
The main secret ingredients to success as a blogger will be nailing your SEO (search engine optimization), link-building, and content marketing strategy.
Otherwise, you risk wasting your marketing efforts if your content never gets found in the first place.
When launching and monetizing a blog, I highly recommend checking out my in-depth guide here for the best step-by-step advice.
YouTubers
So what is YouTube affiliate marketing?
It is pretty similar to blogging, except you create videos instead of blog posts.
And often, the two go hand in hand.
YouTube affiliate marketers make money by creating videos and converting viewers into buyers for the recommended product.
You will typically see affiliate links in the video or SEO below in the video description.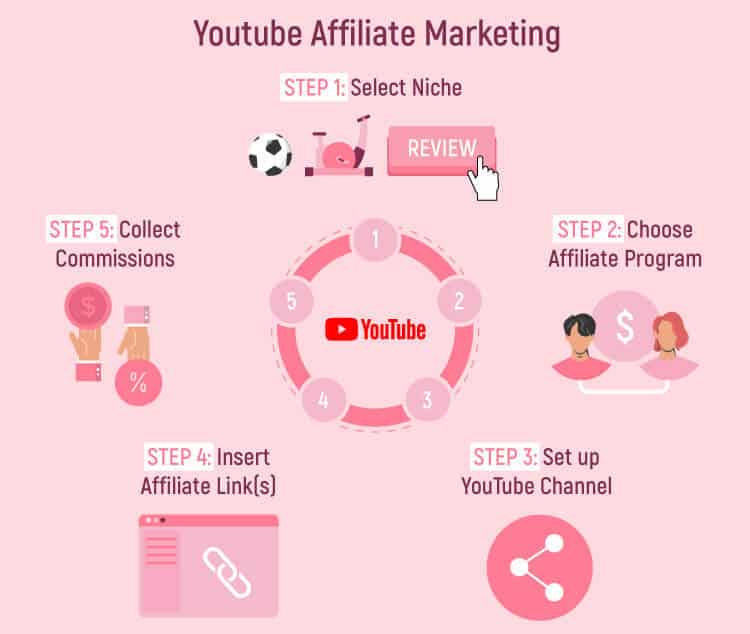 As with blogging, the first step to making money as a YouTuber is to select a niche. Your niche can be anything from beauty to fitness to even software reviews.
Next, you need to research and identify which affiliate offers to promote that will be valuable to your audience.
Once you've identified your niche and the offers you will promote, all that's next is to set up your YouTube channel, create some videos, insert affiliate links, and start collecting commissions.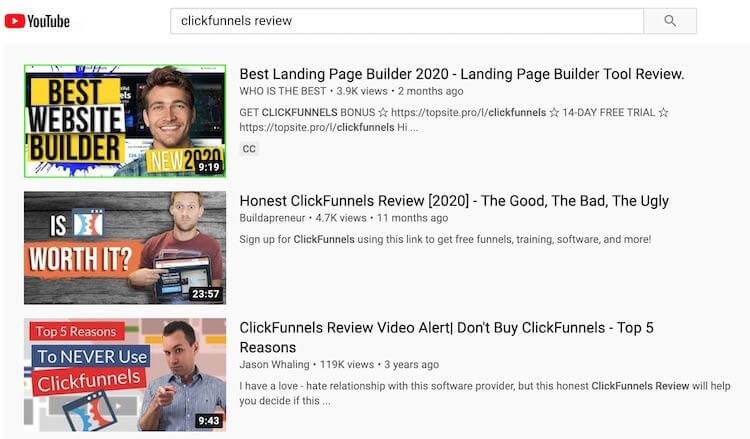 Sounds easy enough, right?
Just remember that YouTube is still a search engine, just like Google search.
SEO and your affiliate marketing strategy will play a significant role in whether or not your videos will rank.
I recommend learning about SEO and ranking your videos for new affiliates as much as possible. Otherwise, you risk not earning as much in payouts if no one sees your videos in the first place.
If you're ready to start making money on YouTube, you can check out my detailed guide here on how to make it happen.
Search Affiliates
The next type of affiliate marketer is an affiliate website set up by search affiliates.
Search affiliates are those who leverage landing pages and web pages along with search engines and other forms of paid advertising:

As you can see in the above image, the first two results are for a promoted ad by affiliate marketers.
Rather than focusing on content marketing, search affiliates will drive traffic to their landing page to promote an offer. Here is an example of that if we click on the first ad shown above: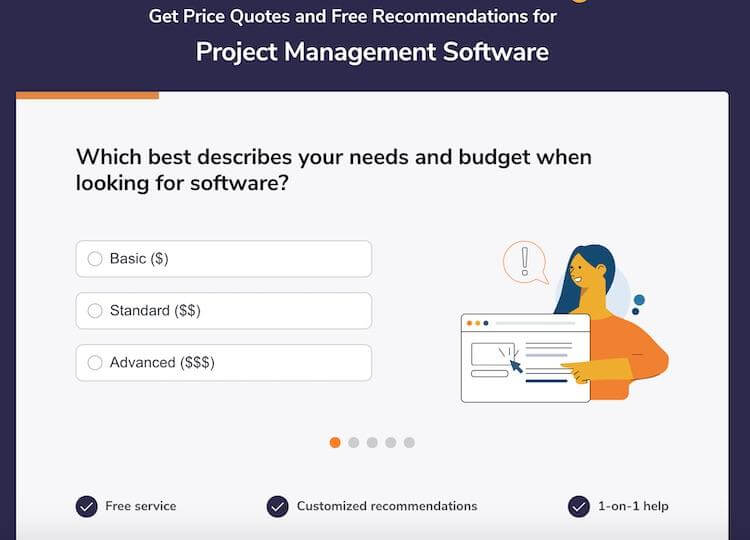 This affiliate website, in particular, starts with a few-question quiz to discover the user's needs before sending the user to their lead magnet.
Here, the user must exchange their contact information in exchange for the quiz results, of which software will best meet their needs: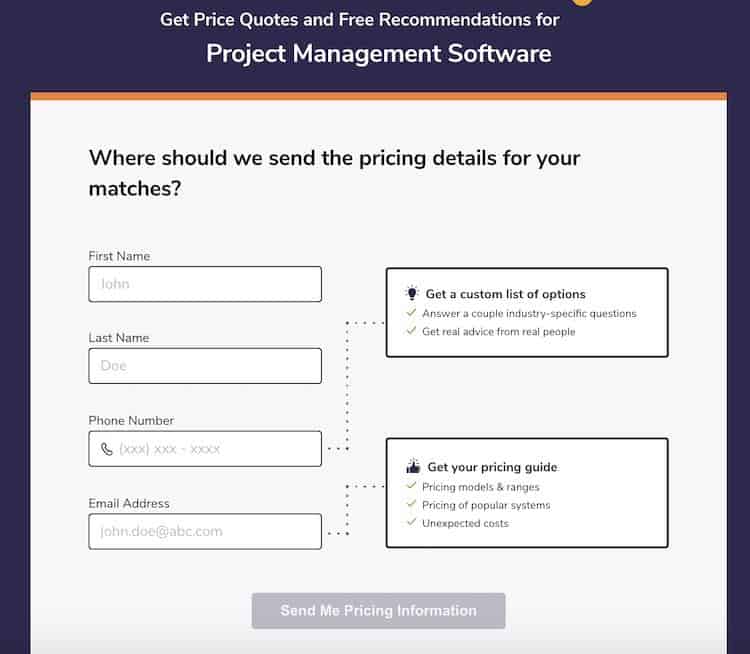 Search affiliates are using their funds to drive traffic with paid advertising, which could be successful.
The problem with search affiliate marketing for brands is that they must analyze how their affiliates drive traffic to their promotional offers and ensure they are not bidding on the exact keywords as the merchant.
As a merchant, you will want well-defined guidelines and rules for search affiliates to join your affiliate programs.
There are also many more compliance issues with this type of affiliate marketing, as it relies on paid ads and search engine marketing (SEM).
PPC affiliates must negotiate higher commission rates with the brands they promote to stay ROI-positive.
Review Sites
Review sites are another common form of affiliate marketing. These differ from full-on blogs, as review sites serve one purpose only — to provide product or service reviews.
For example, you can see how to review site GadgetReview.com reviews various gadgets and appliances on their website: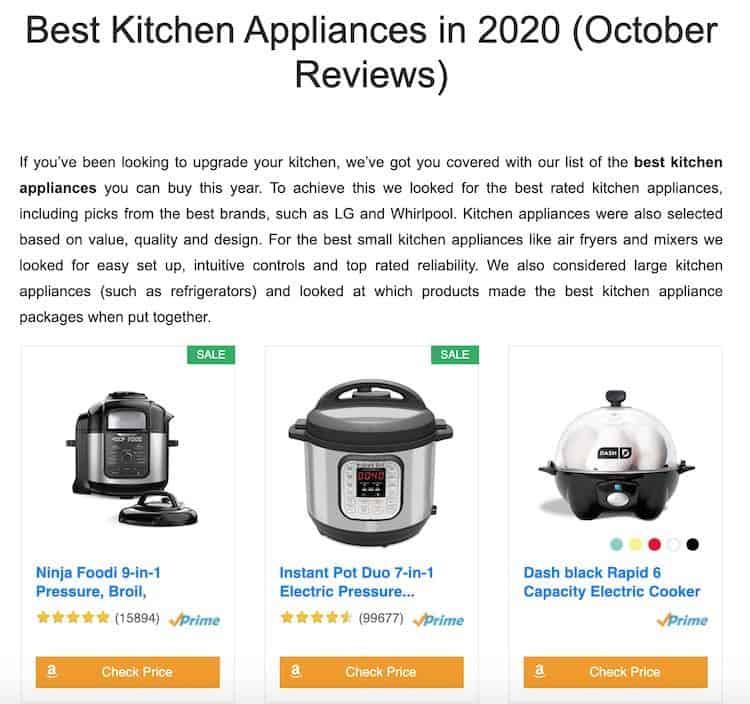 Typically, review sites focus on one niche, and they can be as specific as you want. For example, you could have a review site on gadgets and appliances or a review site dedicated to kitchen appliances.
It will be easier, in the beginning, to try to rank a new affiliate website for more niche keywords. However, your reach will be exponentially higher with the more keywords you focus on (gadgets and appliances vs. kitchen appliances).
The first step to starting with a review site will be to identify your niche again and the affiliate products you will promote.
Many review site affiliate marketers will build their affiliate website around an Amazon affiliate business and begin their research there.
For example, which products on Amazon have decent keyword volume and aren't ultra-competitive?
That could be an excellent place to start when it comes to building your review site.
Remember that producing quality content will be vital to solid conversions, as with any affiliate website.
Coupon Sites
Chances are, you've heard of websites such as RetailMeNot or Coupons.com: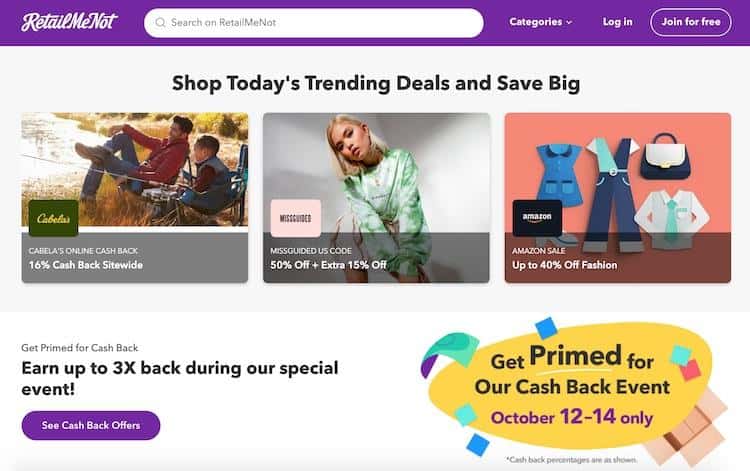 But did you know these coupon sites are just another affiliate website?
Coupon sites can be highly beneficial affiliate marketing partners to brands as "couponing" has become a booming industry in recent years.
Coupon sites can help drive your brand's traffic and sales in several ways.
The first is through the coupon's site membership base. Their established member bases can help users find your brand who may not have otherwise.
On the flip side, coupon sites tend to dominate the search engine results pages (SERPs) for any keyword related to your brand + 'coupon code,' as shown below: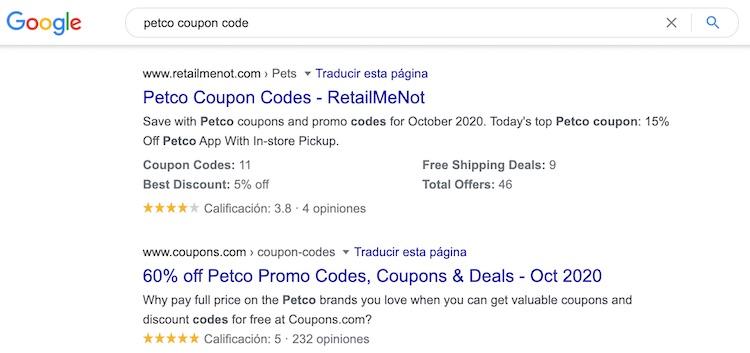 As you can see, coupon sites have pros and cons for brands, but they make an excellent source to drive traffic and revenue to your site at the end of the day.
Email Marketing
If you own a blog or website, you already do email marketing.
And if not, you're missing out on some serious revenue potential by neglecting to build an email list and push your affiliate offers to said list.
However, some affiliate marketers focus on email marketing entirely and take this strategy to the next level.
By building an email list, you have a traffic source that you own and, therefore, significantly reduce the reliance on unowned traffic sources such as Google Adwords or social media ads.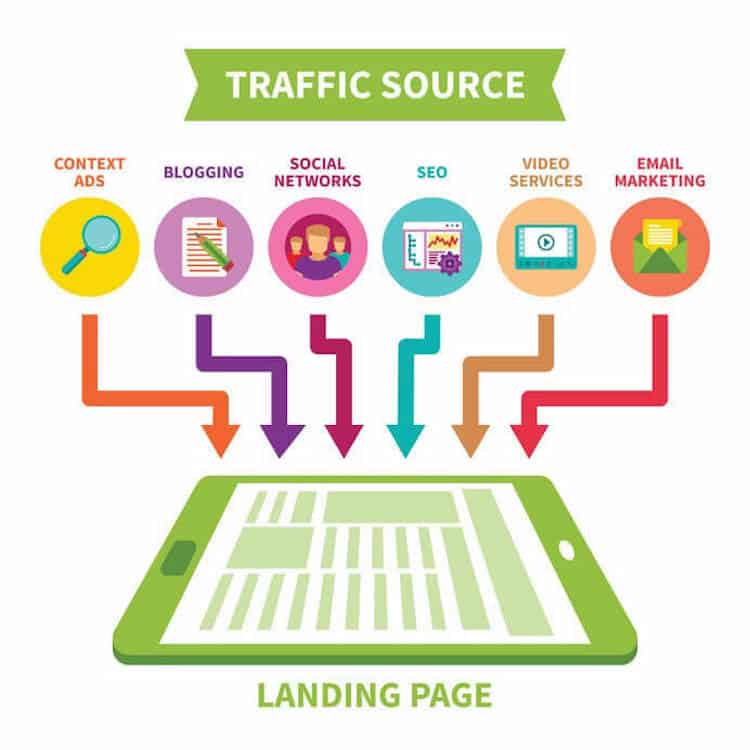 Regarding email marketing, ensure you remain CAN-SPAM compliant to avoid issues.
To earn an income as an affiliate marketer via email marketing, you only need to choose an email marketing provider such as Moosend or ConvertKit.
Big Web Properties
One of the gold mines of affiliate marketing, big web properties can be an excellent brand marketing channel.
Generally, these corporations publish major digital magazines and other online web properties, generating massive traffic.
These sites typically generate upwards of one million or so visits per month in traffic.
These websites are significant players of the affiliate game and typically follow a revenue share or CPA (cost per action) model for affiliate marketing.
One example of this type of affiliate marketer is the company Red Ventures, which owns an extensive portfolio of online brands such as CreditCards.com, Reviews.com, and many more: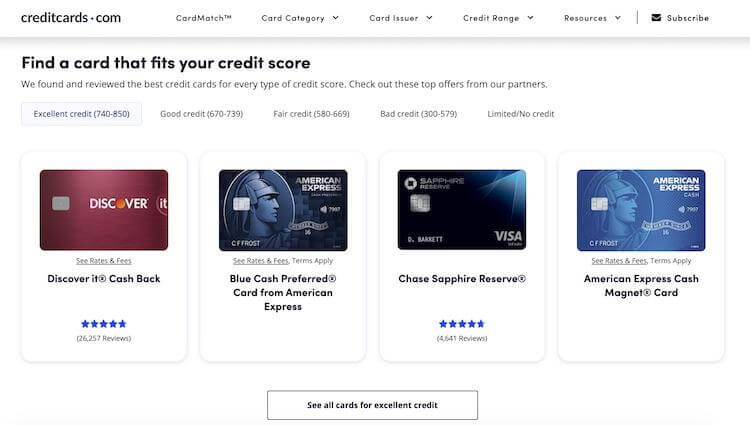 You will find everything from in-content affiliate links to banner ads and other advertisements on these traffic-generating websites.
4 High Paying Affiliate Networks for Affiliate Marketers
Now that we've discussed the different types of affiliate marketers let's cover four of the highest-paying affiliate networkers that affiliate marketers can use to start building their online business.
Rather than working directly with the company of your choice, affiliates can become members of various affiliate marketing networks to connect with different companies within their niche that they may have never found otherwise.
Ready? Let's take a look.
Clickbank
In a nutshell, ClickBank is an affiliate network that acts as a marketplace to connect the people who create digital products and services (brands) with affiliates or publishers.
You could also consider Clickbank as a middleman between the two parties.
Minus the headache of complicated paperwork, talk about a win-win.
Not to mention, ClickBank is one of the top affiliate marketing networks, with over $4.2 billion in affiliate commissions paid out to date.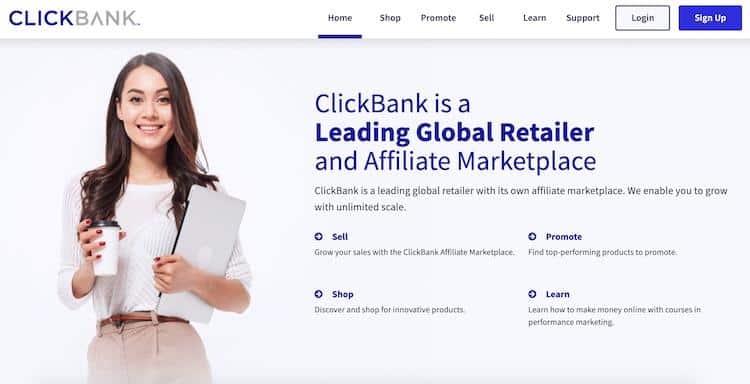 For affiliate marketers ready to dive in, it's free to sign up and create customized affiliate links for various products and drive traffic to them.
Here is an example view of the affiliate marketplace once you sign into the platform: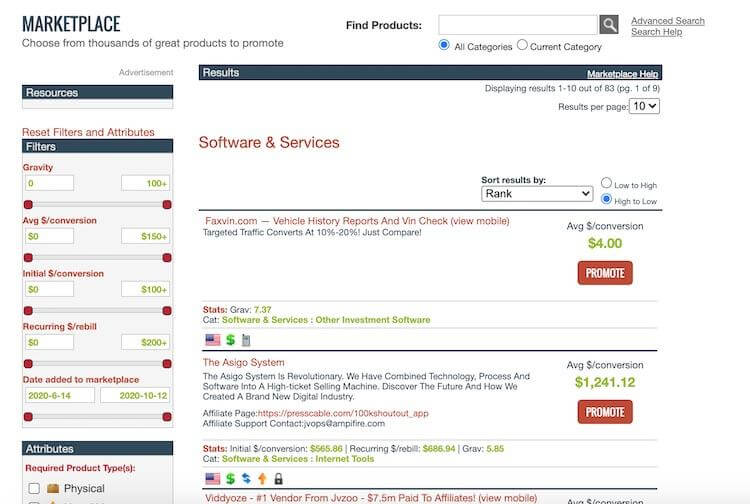 Another plus for affiliates is that you can see your earnings in real-time, making it easy to track your progress towards hitting your online income goals:
This platform has something for everyone, whether you're a brand or publisher, and its marketplace is full of affiliate offers in the following niches:
Arts and entertainment
As seen on TV
Betting systems
Business and investing
Computers and internet
Cooking, food, and wine
E-business and e-marketing
Education
Employment and jobs
Fiction
Games
Green products
Health and fitness
Home and garden
Languages
Mobile
Parenting and families
Politics and current events
Reference
Self-help
Software and services
Spirituality, new age, and alternative beliefs
Sports
Travel
Needless to say, whether you're an affiliate looking for your next best affiliate offer to promote or a brand looking to connect with affiliates and influencers.
Clickbank makes an excellent starting point for meeting your affiliate marketing needs.
Commission Junction
Yet another high-paying affiliate network, Commission Junction (CJ), pays publishers around $1.8 billion annually in affiliate commissions.
Boasting over 3,000 merchants, CJ is home to some of the world's largest brands hosting their affiliate programs, such as Barnes and Noble, Lowe's, Priceline, and more.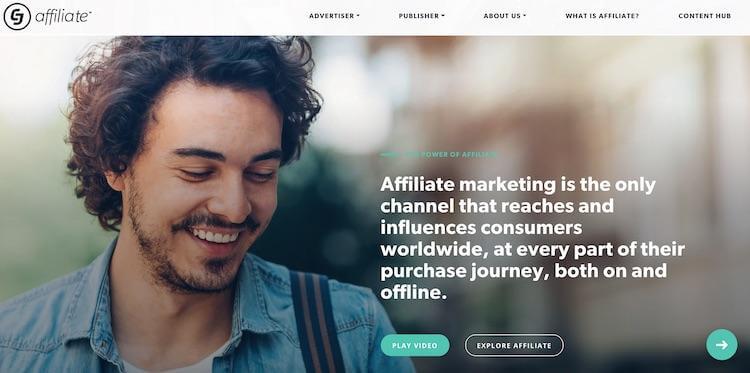 Commission Junction is free for publishers to sign up and connect with brands.
However, if you own a website with 10K+ monthly visitors, you can join the Content Certified program and match the crop brands' cream.
The only downfall for new affiliates is that if you fail to get results within the first six months, your account may get deactivated, as it is a performance-based platform.
So it is typically best to wait until you have steady traffic before signing up for Commission Junction, just in case.
Most offers on Commission Junction are on the cost-per-acquisition (CPA) model — such as pay-per-sale or pay-per-lead.
Like ClickBank, this network also offers opportunities in a variety of niches, with every publisher finding the right fit offers for their audience.
Shareasale
Moving onto yet another popular and high-paying affiliate network, Shareasale has built a solid reputation over the last twenty years and counting.
Best of all, it's easy and free for affiliates to sign up and start earning their piece of the pie.
With over 4,800 merchants, affiliates and publishers will have no trouble finding the right offer to promote their audience.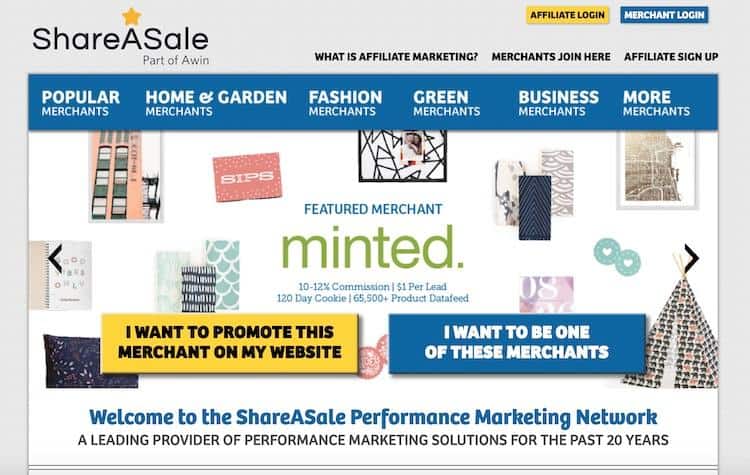 As for earning affiliate payouts from Shareasale, they offer two different models to choose from:
Pay Per Lead: Get paid every time a user follows your affiliate link to a merchant's lead capture form and completes it in full.
Pay Per Sale: As obvious as it sounds, pays per sale is when you earn a commission for visitors following your affiliate link to a product or webpage and making a purchase.
Like the other affiliate networks, Shareasale has merchants and offers to promote in various niches.
Amazon Associates
While dropshipping may be the buzzword of the century, Amazon Associates may as well be the next best thing.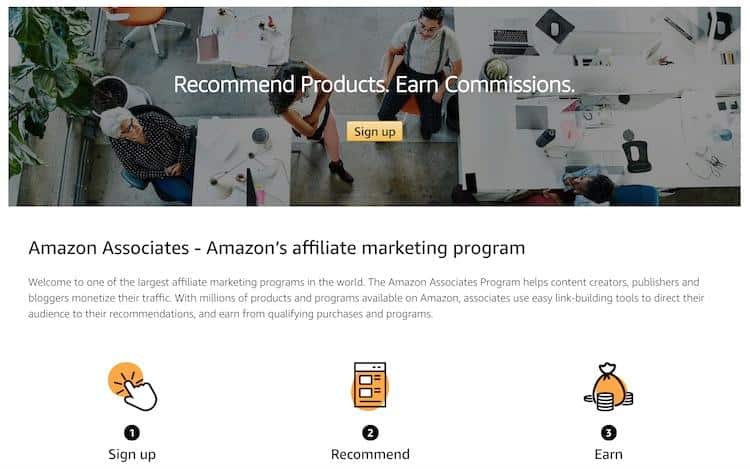 No product inventory is required, and affiliates can still make a healthy online income as Amazon affiliates.
After all, there is a reason it is one of the largest affiliate marketing networks in the world.
With over 150 million Amazon Prime members globally, promoting products on Amazon is a no-brainer.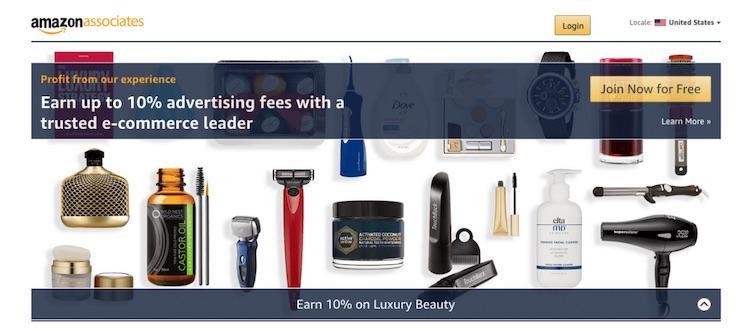 As an affiliate marketer, ease of purchase is something to be considered, and as far as that goes, Amazon takes the cake.
Signing up as an Amazon affiliate is easy, although you must already have an active blog, YouTube channel, social media account, or similar to be approved.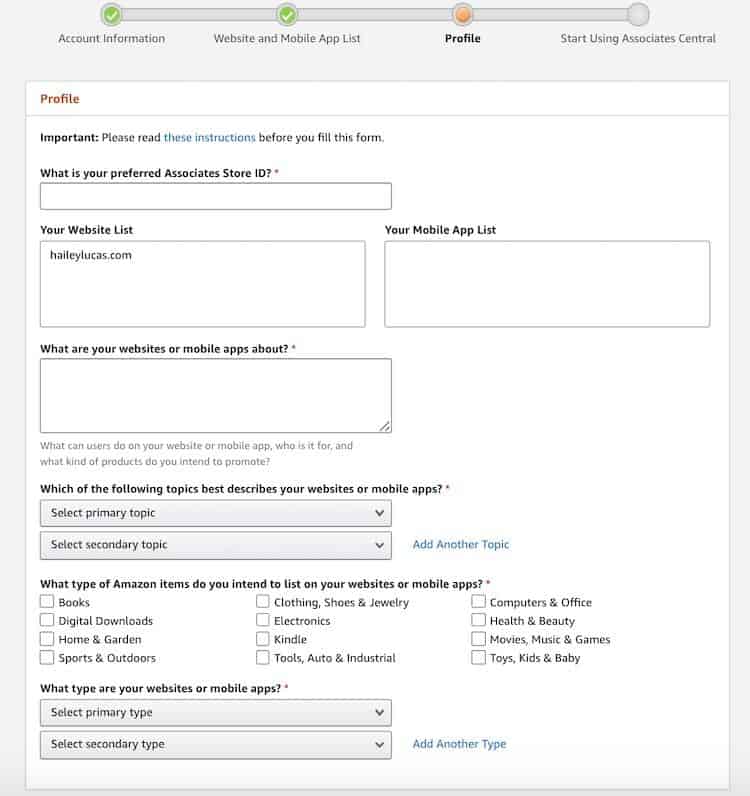 While the Amazon Associates program's commission rates may not be the highest, there is undoubtedly room to earn.
The standard commission runs between 6-10% depending on the items. However, this can quickly increase, especially if promoting higher ticket items such as electronics or appliances.
One of the best parts about becoming an Amazon affiliate is that the user doesn't have to buy the product you referred them to.
If they buy anything during that visit, you earn a commission.
And who knows, maybe by the time they check out, they will have added many items to their cart, earning you a hefty payout.
The platform also has a decent reporting system to track what is getting clicks and which products are selling, leaving the guesswork out of the equation.
Overall, I can recommend Amazon Associates as an extraordinary entryway to affiliate marketing, as your audience is likely already shopping there in the first place.
5 Tips for Publishers Dealing With Affiliate Marketing
If I have you convinced it's time to start your own online business as an affiliate marketer, let's discuss how you can be successful as a publisher.
In truth, as an affiliate, you are in the driver's seat in the partnership between yourself and the brands you work with, which means you ultimately hold power.
It's important to remember this as you work with affiliate and marketing managers, as they all will have specific revenue goals, which their affiliates can majorly impact.
All that you must do, at least initially, is focus on building an audience.
Once your users purchase through your affiliate links, you earn credit for the sales you generate while sharing the profits with major brands.
Plus, once consistently generate sales for brands, you can quickly negotiate higher commissions leaving you uncapped earning potential.
It is one of the best ways to earn an income online today.
How Can You Be Successful As An Affiliate Marketer?
Find your niche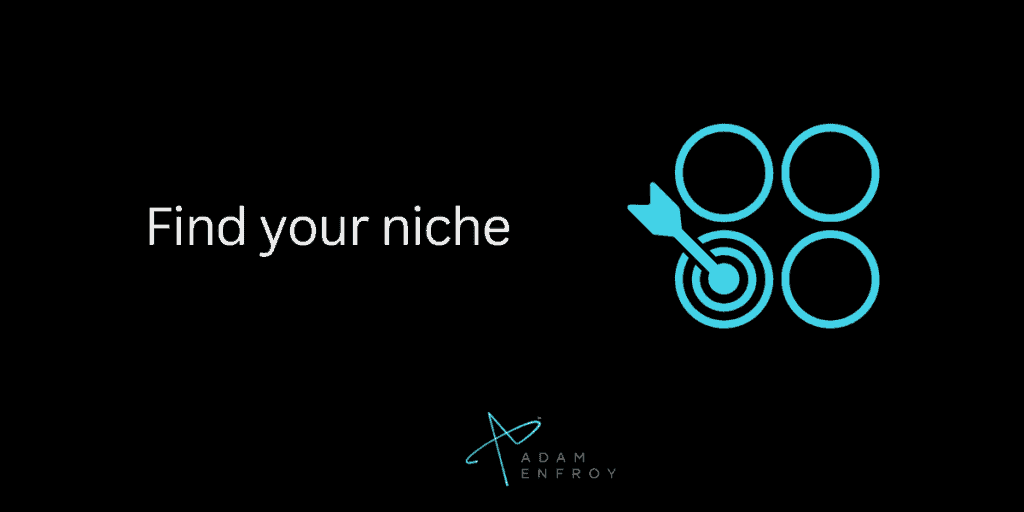 To start, choosing a niche is one of the most important keys to your success.
And not just any niche, but a profitable niche. Many publishers and bloggers often make the mistake of following their passions rather than treating them as a business.
But to succeed as an affiliate marketer, you must treat it as the business it has been.
Choosing a profitable niche will require a bit of upfront market and competitive research and following current trends to see what consumers are actively buying and what products show future potential.
You may love fitness, for example, but you must analyze how the market looks and overall competitiveness and your unique advantage when researching.
Ask yourself whether your chosen niche will be easy enough for you to break into and if it looks promising regarding monetization potential.
Create quality and engaging content.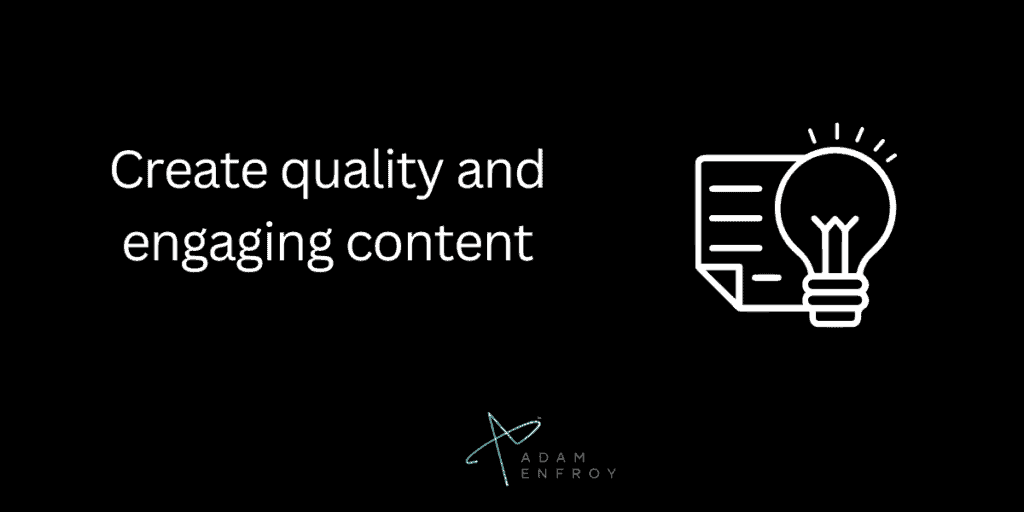 It goes without saying that if you're publishing any content, it needs to always be of the highest quality.
If you create content to create more content, it is unlikely that it will rank in the search engines or even resonate with your target audience.
To discover the types of content you should create, I recommend doing a mix of keyword research and using tools such as BuzzSumo to find content ideas and identify trending topics that users are actively engaging with.
Ultimately, each piece of content should aim to accomplish one of at least two things:
Inform or educate your audience while building trust and establishing authority on the subject matter. Things like tutorials and in-depth guides like my guide on how to make money blogging are great for this.
Convert your audience, whether into an email subscriber, by offering a free lead magnet in exchange for their email address or a direct sales conversion by that user following through to your affiliate link and making a purchase. Content like my post on online course platforms would be an example, as I review multiple platforms and share insights with my readers.
There isn't much room for anything in between.
You're wasting your time if you aren't educating your audience, providing value, or leading them through the buyer's journey to connect them to the products and services they need.
Remember, this is a business, not a hobby, so you must remain strategic with your approach.
Know the products or services you promote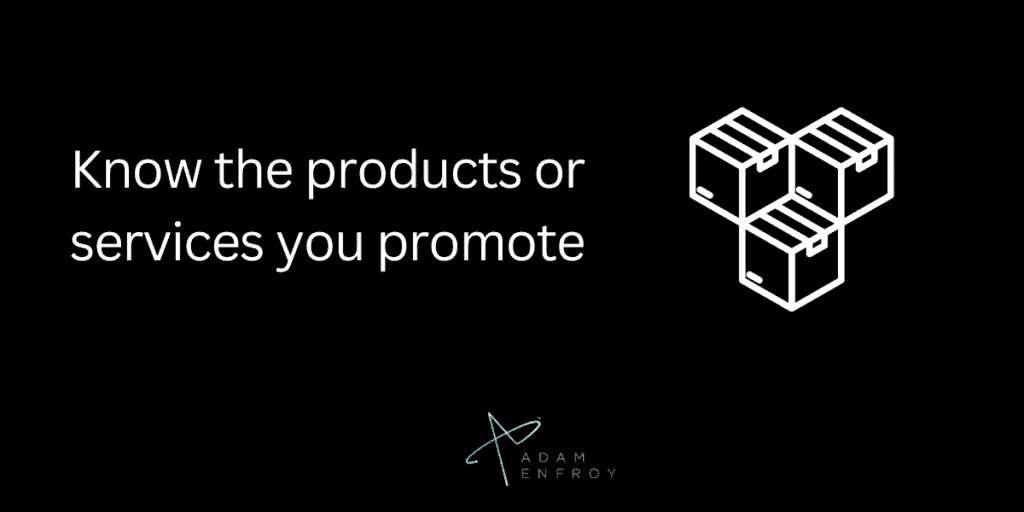 Again, as an affiliate, you should only promote products or services you have tried, tested, or at least believe in.
Remember that authenticity is the aim; users will see right through it if you're trying to make a quick buck.
Not only that, but it also helps with your content creation if you are already familiar with the products and services.
If you're a genuine fan of whatever you're trying to convince others to buy, it will go a long way, and users can sense your enthusiasm before they, too, get behind a product.
Set proper goals and expectations.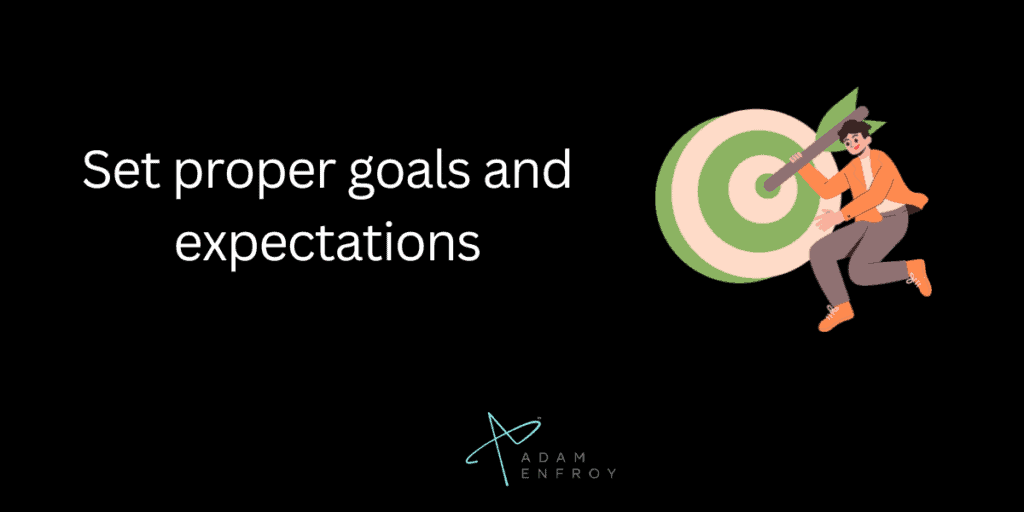 While I respect the hustle and eagerness to get to 500K or even 1M monthly viewers as quickly as possible, one must also realize that this business is a marathon, not a sprint.
To avoid burnout or disappointment, it's crucial that you set reasonable goals and expectations from the get-go and work in baby steps toward accomplishing them.
For instance, maybe you could strive to hit 500 users for your first month and then try to double and triple that every month or quarter, working your way up the ladder.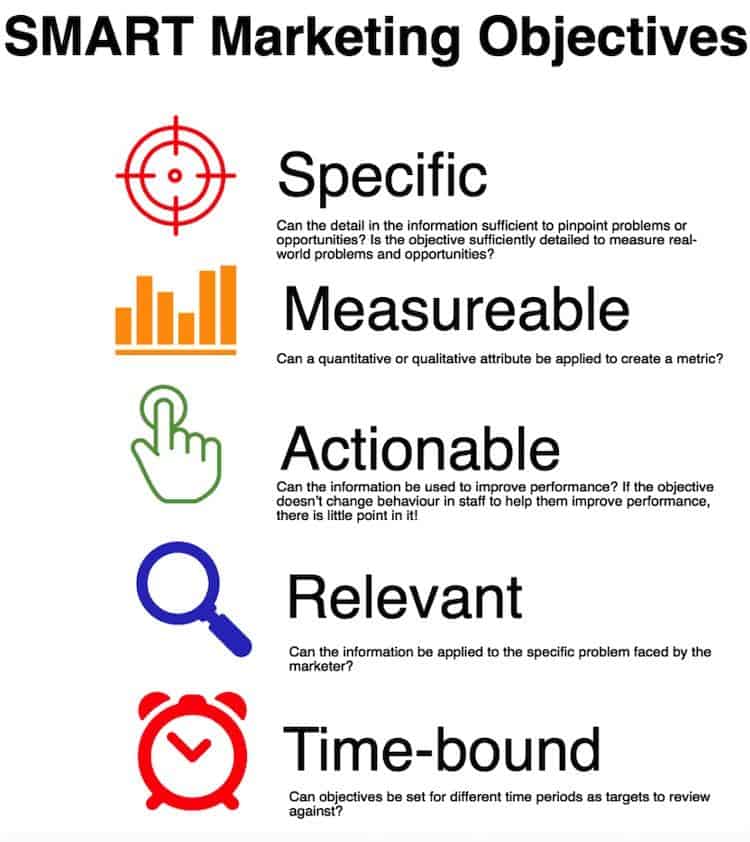 It helps to set SMART goals, rather than trying to hit 10K in your first month unless you're running paid traffic or already have a large social media following, making it likelier to hit those goals.
Always refine, test, and optimize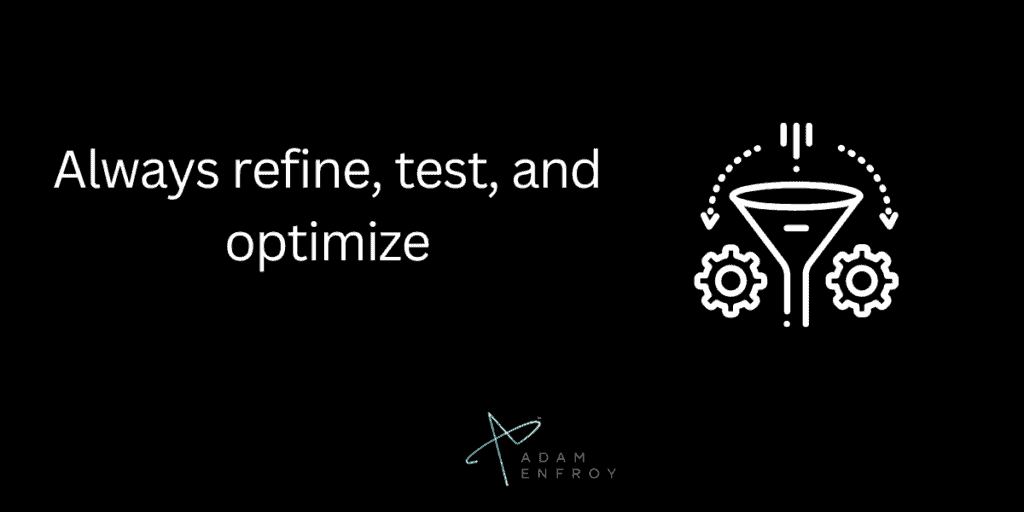 You must continuously refine, test, and optimize to stay on a constant progression path.
What types of content resonate the best with your audience? What are they responding the most to?
Which posts or videos lead to the highest number of click-throughs or purchases?
These are just a few things you should continuously analyze as an affiliate marketer.
Review your best-performing pieces of content and the worst. Spot the differences. See how you could tweak the messaging and run an A/B split test with different copy variations or other elements to see how it performs.
Without testing and optimizing, you will fail to identify improvement areas and continue trekking upwards in performance.
4 Tips for Brands to Generate Sales
Now that we've covered success tips for publishers let's look at how brands can generate affiliate marketing sales.
In a nutshell, affiliate marketing for brands is identical to having an indirect sales team.
Let's face it, brands can't be everywhere all the time and rank for every keyword, so they need affiliates to amplify and scale their message.
Brands should aim to rank for their non-brand keywords and be positioned in the best possible light by high-ranking affiliates.
For example, when searching for "e-commerce platforms," you will see that BigCommerce ranks in the top 10 for this keyword: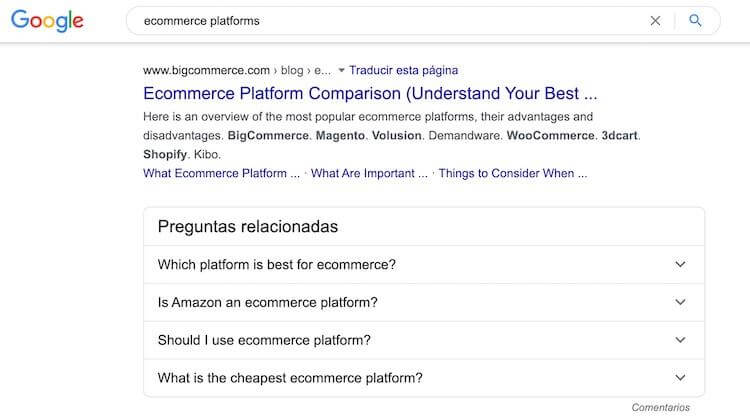 For example, when managing digital at BigCommerce, I aimed to rank and be the #1 recommendation in as many affiliate articles as ranking on page one.
Overall, brands need to win searchers' hearts and minds, and affiliate marketing gives your brand SERP influence.
This influence is mainly created not by the quality of the product but by the quality of your affiliate program and relationship-building skills.
Here are a few tips for brands to be successful in generating sales via affiliate marketing
Hire an affiliate manager or outsource your affiliate program to an agency.
Let's be honest; if you're responsible for managing an entirely digital team, likely, your affiliate marketing program isn't getting the attention it deserves.
To stay competitive, I highly recommend hiring an affiliate manager or outsourcing your affiliate program to an agency that can help your brand stay on top.
It can be a big step, but it will pay dividends as you have someone or a team of people to actively manage your affiliate program while your company continues to reap the rewards.
If you're not quite ready to hire another full-time employee, consider using a platform such as PartnerStack, which is increasingly popular with brands.
Actively recruit new affiliates to join your affiliate program.
Don't expect new affiliates and publishers to find your affiliate program out of thin air magically.
It takes work to get the word out, promote your program, and convince new affiliates to join.
It's essential to continuously recruit new affiliates through inbound sign-up pages, email outreach to significant sites, relationship building, social media, and so on.
Don't be afraid to reach out if you see someone who seems like they could be an excellent fit for your affiliate program and form a mutually beneficial partnership.
Activate dormant affiliates to kickstart sales.
Chances are you have affiliates, but maybe they are no longer active.
Sometimes, activating dormant affiliates can be easier than recruiting new ones. After all, they joined for a reason, and maybe they need a little reminder or kick in the right direction.
Activating dormant affiliates will help you kickstart sales by providing commission bonuses, incentives, and pre-written content that your affiliates can leverage.
Regularly engage with your top affiliates.
If you have affiliates performing exceedingly well, don't leave them hanging.
I highly recommend meeting regularly, providing updates, content, and negotiating commissions with your top affiliates to keep the partnership ongoing and mutually beneficial.
Remember, if this affiliate is doing well, there is a high chance other brands are reaching out to them as well, and the last thing you want is someone to provide them with a better offer.
The key to building a long-lasting relationship so that affiliates will come to you when this happens and give you a chance to negotiate rather than leave you out to dry.
Affiliate Marketing Dos and Dont's
Here are a few tips to help you have a successful affiliate marketing journey:
Dos:
Select an affiliate program that aligns with your values so that you can promote products or services you believe in and feel passionate about. For example, the Target affiliate program might be a good fit if you are interested in fashion and home furnishings. The Amazon Associates program could be a great option if you're passionate about books.
Take the time to research each product or service you plan to promote, so you can accurately represent them with integrity to potential customers.
Monitor your progress through your affiliate programs' analytics, so you can adjust your strategies accordingly and maximize your success.
Participate in online communities or forums related to affiliate marketing and stay up-to-date on the latest trends in this industry, so you can use this knowledge to make more informed decisions for your business.
Create content that resonates with your target audience, featuring helpful advice and reviews of the products/services you're promoting – this will increase engagement and boost sales.
Use social media platforms such as Twitter, Instagram, YouTube, Facebook, and Pinterest to spread the word about the products or services you're promoting. This will help drive traffic back to your website for potential conversions.
Practice clever SEO tactics when writing content for each product page on your website – use relevant keywords throughout the text and in titles and headings (H1 tags). This will help Google find it more efficiently and rank it higher in search results pages (SERPs).
Don'ts:
Don't attempt to deceive potential customers – always provide accurate information about each product or service so they know exactly what they are buying before making a purchase decision.
Don't overload your website with too many banners or ads from different programs – try to keep things clean and simple while still being effective in terms of visuals/branding strategy.
Avoid deceptive tactics such as using overly enthusiastic language like "must have" or "miracle cure" when describing any product or service – these words could be interpreted as false advertising if not used carefully!
Don't rely solely on organic traffic from search engines – instead, explore other options such as email campaigns, pay-per-click (PPC) advertising campaigns, guest blogging opportunities, etc., which could potentially bring more qualified leads into the sales funnel and result in higher conversion rates than organic traffic alone would generate.
Don't ignore data analysis – use insights from analytics tools like Google Analytics regularly to gain valuable insights into website performance that can help inform future decisions related to marketing activities & campaigns.
Don't forget to attribute any affiliate links in your content correctly – this will help ensure that all commission payments are tracked and credited accordingly.
These are just dos and don'ts to consider when embarking on your affiliate marketing journey.
Executive Summary
In this post, we've covered what affiliate marketing is and how beginners can start different types of affiliate networks one can join. Tips for both publishers and brands to generate sales with affiliate marketing.
I hope this post has given you the information and resources you need to start cashing in on the monetary benefits of affiliate marketing, whether as a publisher or a brand.
And now it's your turn!
Let me know what you learned or your questions about affiliate marketing in the comments, and I'll do my best to lead you in the right direction.
Further reading on AdamEnfroy.com: Here's a list of the latest hunting affiliate programs to see if they could fit your blog well.
Editorial Process:
Our reviews are made by a team of experts before being written and come from real-world experience. Read our editorial process here.
Some of the links in this article may be affiliate links, which can provide compensation to us at no cost to you if you decide to purchase a paid plan. These are products we've personally used and stand behind. This site is not intended to provide financial advice. You can read our affiliate disclosure in our privacy policy.