13 Best NFT Tokens to Buy and Hold in 2023
Finding the right NFT Token to invest in is a tricky business.
There are many tokens for investors to choose from, but only few are likely to top the market cap leaderboard this year.
With the general price of NFTs being on an upward trend, having an understanding of the right tokens to buy and hold for the next couple of years can be a game-changer.
Moreover, with the ability to buy NFTs from several NFT marketplaces, the choices are plentiful.
In this post, I will share my list of the best NFT tokens to buy and hold right now.
This list of NFT tokens will point you in the right direction as you're doing your research.
Let's get right into it.
What Are The Best NFT Tokens To Buy And Hold?
The following are the best non-fungible tokens to buy and hold this year.
NBA Top Shots are one of the most well-known NFT successes to date.
Each NBA Top Shot card is a work of art featuring the likeness of an NFL player.
Top Shot owners can soon take their favorite moments in the real world to new heights.
A recent collaboration with Infinite Objects will also enable token owners to create 3D objects through their web portal.
This means that token holders will be able to access Infinite Object's portal, connect their Dapper Labs account, see all of their previously owned moments, and order a "Video Print" of the video.
Almost all Top Shot moments are eligible to be recreated, with some minor licensing issues still being worked out.
The Art Blocks ​platform is an Ethereum-based system that gives collectors unique, programmed, and on-demand generative NFT art worldwide.
The term 'generative art' refers to artwork generated by a computer script, which is what Art Blocks is all about.
Art Blocks uses NFS drops, a method by which a user gets access to NFT but does not know what they will receive until the actual piece arrives.
While Art Blocks features and sells generative art, it also hosts the artist's productive script and allows collectors to interact with it, resulting in a one-of-a-kind product.
The script's output is the artwork, full of randomized characteristics that set it apart from all other outputs produced by the same script.
To put it in another way, when a collector creates artwork on Art Blocks, they are making a unique piece of art on the Ethereum blockchain.
All in all, and with the help of the blockchain, you will end up having an on-demand, unique artwork made for you.
The Meebits are a collection of 20,000 3D voxel people developed by a bespoke generative algorithm and subsequently recorded on the Ethereum blockchain.
The protocol that manages ownership is a standard ERC-721 that can be used with any compatible service or exchange.
A custom marketplace is included in the agreement, allowing users to trade up to 100 Meebits per transaction.
At the same time, you'll be able to initiate buy, bid, and ask transactions just as with any other trading platform.
Owners of a Meebit obtain access to an additional asset pack that includes the complete 3D model.
This 3D model may be used to create and animate your Meebits, or you can use it as your avatar on social media or even in the metaverse.
4. Loot.
Loot offers random adventurer gear that is generated and stored on the blockchain.
This allows others to interpret stats, pictures, and other features that have been deliberately created as per set requirements.
The great thing about Loot is that it can be used in any way one chooses – there are no set rules with how the items on any particular piece are used.
Initially, Loot could be claimed free just by paying the gas fees. However, this is no longer the case.
One big difference between this NFT and others is that Loot is just a set of words written on a backdrop.
Even though there is no chimp, penguin art, or any visual stuff that other NFTs offer, these straightforward text NFTs have quickly sold for tens of thousands of dollars after being claimed.
As I'm writing this post, $230 million Loot orders have been completed.
If I look at the example shown above, each of the eight things in a given Loot bag has readable parameters, rather than just a single provably rare photograph.
Each item also has its rarity relative to all other bags in the Loot universe.
5. Proof of Beauty.
Proof of Beauty is an NFT token that offers creators a way to own and control their content.
This might be an advantage because it allows them to post their work online, allowing others to connect with them on more than one level.
At Proof of Beauty Studio, non-fungible blockchain transactions, known as a hash, can be produced as non-fungible digital tokens.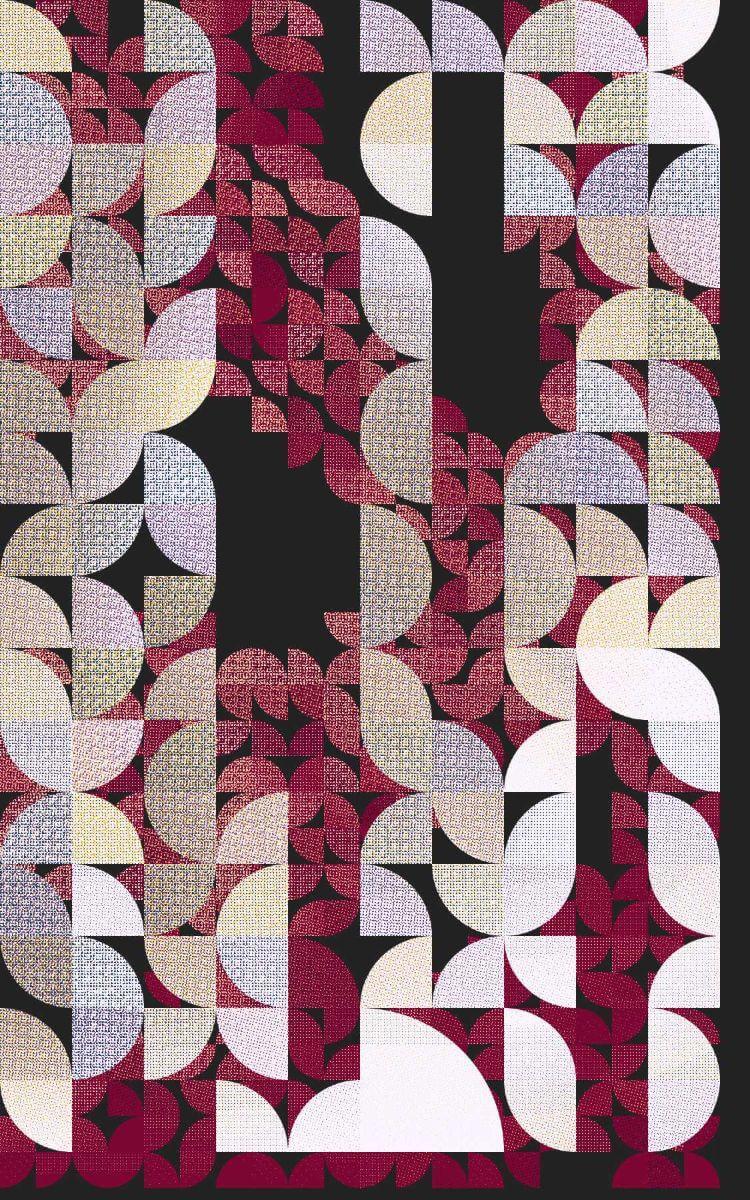 Collectors may turn history into NFTs by creating collectibles based on the hash's properties.
The code will evaluate all of the transaction's characteristics (such as sender, value, token, gas fees, and more) to produce colors, forms, and patterns based on the data within the hash.
6. Bored Ape Yacht Club.
Bored Ape Yacht Club (BAYC) offers a limited NFT collection in which the token serves as your membership to the ape club.
The Bored Ape Project is a set made up of ten thousand Bored Ape NFTs.
The Bored Ape serves as a membership card to an invite-only club and gives you members-only access and perks, including entrance to "The Bathroom."
This is a collaborative wall where graffiti artists can post their work.
The community can also unlock future walls, areas and other perks as their roadmap comes to life.
Every Bored Ape is one-of-a-kind, algorithmically generated from more than 170 possible characteristics, including emotions, headwear, attire, and more.
Every single ape is unique in their own right, but some are much less common than others.
7. Mutant Ape Yacht Club.
The Mutant Ape Yacht Club consists of up to 20,000 Mutant Apes that have followed the original Bored Ape Yacht Club collection.
In a way, the MAYC is a mutant variant of the original Bored Ape Yacht Club.
The holders of the original 10,000 Bored Ape NFTs were given a mutant serum vial from a random tier, known as M1, M2, or M3.
These serums were distributed to wallets holding NFTs at random. If an ape was injected with M1 or M2 mutant serum, it developed into a new Ape with features of its progenitor form.
On the other hand, a new mutant Ape might have been produced via M3 serum vials by combining two existing variants of the previous version.
8. Axies.
Axies organizers will issue rewards to investors if they stake their tokens, play in tournaments, and win games.
The Axie Infinity project is the next big thing in NFTs that will change the face of NFT forever.
Players may get $AXS by playing games in the Axie Infinity Universe or user-generated tournaments.
What's more, gamers may also generate revenue by selling or trading Axie creatures in the marketplace.
Users will be able to lock their tokens to acquire newly created AXS. To earn rewards, stakeholders will play this game and be given voting rights.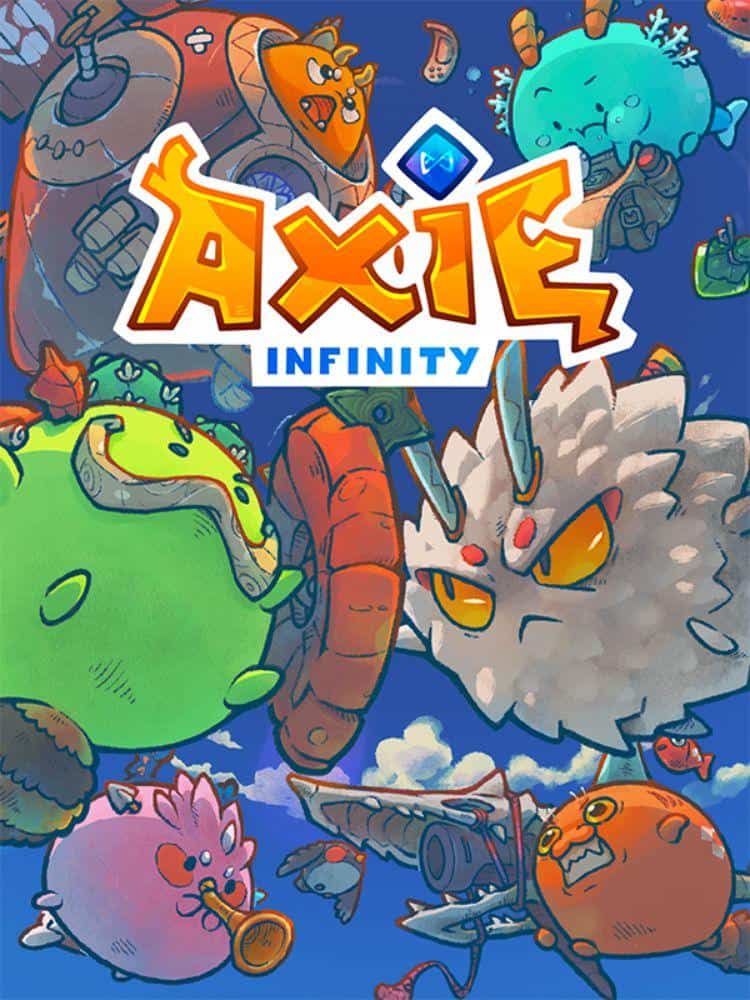 In early 2021, the Axie Community Treasury became operational and received money from Axie Infinity and staking rewards.
With a total supply of 270,000,000 tokens, with 59,985,000 available for public sale, Axie Infinity is definitely an NFT token to consider.
9. Flow.
Flow is a blockchain for gaming, apps, and digital assets that runs on a decentralized, fast, and developer-friendly platform.
It's designed to be the groundwork for a new era of games, applications, and digital assets that will be developed on top of it.
This is a blockchain produced by a group that has consistently delivered excellent consumer blockchain experiences in previous releases.
These include Dapper Wallet, CryptoKitties, NBA Top Shot, and more.
The FLOW token is the network's currency and keystone, establishing a new, inclusive, borderless digital economy.
Users, developers, and validators use the token to engage in the FLOW network and get rewards.
It is also used for fees and to participate in future protocol governance.
Flow is a blockchain built from the ground up for broad usage and is the first to include interface enhancements into its protocol layer.
10. CryptoPunks.
CryptoPunks features collectible characters with proven ownership on the Ethereum blockchain valued at more than $10,000 each.
The most expensive punk is valued at $11.7 million and owned by billionaire Shalom Meckenzie.
The project that launched the contemporary CryptoArt movement back in 2018, CryptoPunks, is sometimes seen as the eBay of digital art.
Enjoying an active user base and strong community, Crypto Punks are one of the first non-fungible tokens on Ethereum (ETH).
They served as the basis for the ERC-721 spec that underlies most digital art and collectibles.
There are no two identical punks globally, and each one may be legally owned by a single person on the Ethereum blockchain.
Anyone with an Ethereum wallet could initially claim them for free; however, investors claimed all 10,000 quickly.
Now, individuals must purchase them from their current owner through the marketplace.
The great thing is that this marketplace is also built into the blockchain itself.
If you're planning on doing more research on CryptoPunks, it's good to note that these are color-coded based on their status.
For instance, there are no current bids on punks with a blue backdrop. Punks with a red background are for sale by their owner. Finally, punks with a purple backdrop have an active bid.
11. THETA.
THETA is designed as the new content and entertainment blockchain.
Powered by next-generation entertainment technology, this live video streaming platform, its own content system, and its own marketplace are being built on top of it.
THETA is designed to solve the problems created by today's centralized infrastructures for video streaming and sharing.
Such problems include adjusting and improving current video platforms because their underlying structure lacks transparency.
This creates a barrier between users and content creators and limits their earnings potential.
The THETA team combines blockchain technology with video streaming services to create a decentralized, peer-to-peer network that enables everyone to share their data fairly and transparently.
The introduction of Theta Fuel allows viewers to earn bonuses when sharing extra bandwidth and resources that increase the quality of their peers' streaming experiences as they watch video clips.
Theta Tokens takes these features and adds exclusive Fuel deals and early access to new content, incentivizing viewers to stay on THETA until it becomes the standard for global video sharing.
Higher quality, smoother video streaming is given to those who share resources suitable for viewers and the video platforms that implement it.
All in all, this means decreasing the demand for expensive infrastructure, which is good news for businesses seeking to break into new markets.
12. OVR.
OVR is great if you're interested in buying a virtual land token as an NFT.
As someone who wants to buy NFTs, you can participate in land auctions to learn more about the OVR market and ecosystem.
You may buy your first virtual territory, start an auction, and issue a unique Land token all on this platform.
In addition, create and upload 3D objects on your property with this builder.
As of right now, the developer beta is accessible via the OVR website.
OVR is one of the initial platforms with blockchain-managed real estate used to acquire virtual reality land.
It is also a decentralized metaverse infrastructure that fuses the physical and virtual realms through augmented reality, allowing for new possibilities in both the physical and virtual realms.
Owners of VRLand (virtual reality land) will be able to contextualize unique custom experiences with specific geographic locales, ranging from static 3D content to games, events, avatars, and more.
13. Cool Cats.
Cool Cats is a set of 9,999 NFTs developed and uniquely presented.
The NFTs are designed as cats with different haircuts and outfits, all having their attributes.
Cat owners can join limited-time campaigns such as NFT claims, raffles, community giveaways, and more.
Since its inception in July 2021, the project and its surrounding community have expanded dramatically, with the project frequently regarded as one of the 2021 "blue-chip" NFT in the early stages.
The primary differences between the two available variants of cats are mainly their color palette and accessories.
While the initial edition comes with a unique body, face, hat, and outfit that one may select from over 300k feature combinations, the second version improves on this to offer even more customization.
A Cool Cat membership gives you access to the whole Cool Cat community, random airdrops, and admission to future Cool Cat events.
In addition, anyone who is a Cool Cat NFT owner is granted a non-exclusive license to do anything with their NFTs.
What Are NFT Tokens?
NFT (short for a non fungible token) is a distributed blockchain asset.
They are created through a process known as mining, which produces more coins or tokens after an initial allocation to the owner has been given.
NFTs are different from cryptocurrencies because they aren't necessarily designed for transactions.
The blockchain ledger records how many are made and who owns them at any one time.
With NFTs being non mutually interchangeable, their benefits include:
Owners can use them as voting rights in organizations (anything from making decisions to entitling users to specific rewards).
It will often come with a collection of digitized collectibles that can be sold and traded online (i.e., such as the Cool Cats collection).
They are used to represent rights in specific applications (such as decentralized marketplaces for digital content like gaming and art).
Can provide points within a specific ecosystem.
NFT tokens are also becoming an increasingly popular way to distribute access to a product or service, allowing customers to purchase it without any third-party involvement.
What Is An NFT Marketplace?
An NFT marketplace is a platform where people can buy and sell tokens.
Such a platform provides a place for individuals to find the token they want, while content creators can list their tokens in an easily accessible way.
These marketplaces are usually driven by demand from both sides of the transaction, making them one of the fastest-growing blockchain markets.
Blockchain technology has been actively used to create applications that focus on decentralizing services that have been centralized up until now.
Most notably, this includes financial institutions and any service that requires trust between two parties.
In addition to tokens, NFT crypto coins published on the blockchain can be used as incentives to encourage users to complete quests, print artwork, and so much more.
While it may sound strange, the availability of limited edition tokens has garnered tremendous interest in this gaming genre, with some individual tokens selling for ridiculous amounts of money.
Market Capitalization In The NFT Market
In 2021, data showed that NFT transactions reached almost $27bn, compared to several hundred million in 2020.
These numbers suggest that these collectible elements will become a vital part of the various industries we have in our everyday lives, and individuals who capitalize on this growth could see massive returns.
What Attracts Digital Artists To NFT Marketplaces?
Decentralized finance, or "DeFi," is a term used to describe an emerging financial service category that uses software and blockchain technology to provide secure, private, and decentralized financial applications.
DeFi allows NFT marketplaces to offer artists a range of benefits, including:
They allow for selling limited edition artworks that cannot be replicated or reproduced. Artwork is usually authenticated by verifiers acting as blockchain witnesses.
The decentralized nature means that transactions can happen instantly, removing the need for third-party involvement.
Artists have their digital file which allows them to showcase their skills and experience to potential buyers. This also includes metrics on the number of transactions conducted to estimate reliability.
All fees paid using NFTs have no hidden charges involved.
An artist's work will remain utterly intact once published on the blockchain.
The virtual world is full of creative individuals who create unique digital artworks. Blockchain technology gives a platform for these creators to sell their work and get paid for it quickly and safely.
NFT marketplaces provide the perfect solution, allowing artists and buyers to come together and transact in a secure, private, and decentralized way while minimizing fees.
This also makes NFT marketplaces an excellent opportunity for investors looking to capitalize on this fast-growing industry.
Another factor attracting artists to NFT platforms is that the best NFT projects may have a higher return in a few years than any traditional investment.
What Is Needed To Succeed As An NFT Investor?
To succeed as an investor, you need to understand the incentives that drive the network behind your chosen coins.
Tokens play a significant role in distributing value among users and investors alike.
Doing your own research and understanding how far your own risk appetite extends is the best way to determine when to buy and when to sell.
In addition, your financial situation needs to be taken into consideration.
I have to make one disclaimer that if you have a low amount of spare capital, it might not be wise to invest in high-risk NFTs right away.
On the other hand, if you are financially stable and have some extra cash on hand to invest, then look out for NFT opportunities (potentially with high risk and high returns) to maximize your chances of making money.
Having good timing is also vital when investing in NFTs.
Many tokens remain at their initial price or even decrease substantially during their first few months before growing exponentially later.
This makes it ideal to wait until the currency has reached a low before entering the market, giving traders time to decide when the optimal entry point is.
An NFT coin also needs to be supported by a strong community and management team.
The blockchain itself may be secure, but without a good community, you might not see the returns you were hoping for as an investor.
Finally, it's essential to remain realistic about your expectations when dealing with NFT markets.
As mentioned, when investing in any token or coin, remember that there is always some element of risk involved.
Knowing when to cut your losses (if/when necessary) can make all the difference between successful and unsuccessful investments.
Other NFT Related Platforms To Check Out
With all of the above in mind, Rarible, Decentraland, and Opensea do offer some of the best tokens that you might want to check out.
In addition to the above tokens, some others you might want to research include ENJ (which consists of the ENJIN coin), Chiliz (CHZ), and Mana.
Next, when it comes to keeping your tokens safe, NFT wallets are crucial. Here, you can check out Wax, a wallet that offers live WAXP to USD tracking in real-time.
Finally, if you'd like to lend, borrow or yield NFT, then Rari is a good platform to consider.
Best NFT Tokens – FAQ
What are smart contracts in NFT?
Smart contracts are software programs that run on the blockchain.
They have their own unique address, much like a bank account, and they contain instructions for carrying out tasks.
For example, these tasks can include transferring money (both fiat currencies – including USD and EUR) and crypto.
These transfers happen when certain events are triggered.
What Is A Governance Token?
A governance token allows its holders to vote on the ecosystem's future decisions.
Votes are usually carried out through a staking system where more significant percentages of the tokens confer more votes.
Most governance systems also award tokens to users who carry out tasks that help the ecosystem grow and develop, encouraging active participation.
What Does Trading Volume Mean?
Trading volume refers to the total amount of currency exchanged hands over a specific timeframe.
When looking at NFT markets, you want to see high trading volume in trades, which shows that people are actively using the exchange.
What Are Some Use Cases Of NFTs?
NFTs can be used to manage and regulate the entire history of transactions, provide transparent access to all owners, and represent identities and ownership of a wide range of digital assets.
Because they are decentralized, NFTs can also be used in advertising to keep track of consumer data.
Finally, NFs are being used in blockchain games to create collectibles, where players can buy unique characters or items that cannot be replicated or copied by the game.
Can I Create My Own NFT?
One can create fan tokens within a video game to reward the players' loyalty and dedication.
Players can then trade these tokens with other players to buy exclusive items without spending a lot of money.
Wrap Up.
NFT tokens, projects, and marketplaces are still being developed, so investors have plenty of opportunities to get involved.
The best projects have a strong community backing them up and offering their expertise to build the network and increase its value in the long run.
With Bitcoin (BTC), Ethereum (ETH), and other forms of cryptocurrency moving closer to mainstream adoption every day, NFTs are quickly becoming the next best thing.
As a final reminder, it's important to understand that NFTs are transacted on a decentralized ledger, so it is essential to look for tokens that have had some time to prove themselves before you go ahead and invest money in them.
Have you ever invested in NFT tokens before? What are you currently invested in and why? Let me know in the comments below.
Further reading on AdamEnfroy.com: Want to learn about the best marketplaces to buy cryptocurrency from?
Check out my post on Binance vs. Coinbase if you'd like to learn more about this.
If you'd like to know more, you can also check out my review of the best crypto exchange and trading platforms to get started with.
Disclosure: I may receive affiliate compensation for some of the links below at no cost to you if you decide to purchase a paid plan. You can read our affiliate disclosure in our privacy policy. This site is not intending to provide financial advice. This is for entertainment only.