Mastering Email Affiliate Marketing for Business Growth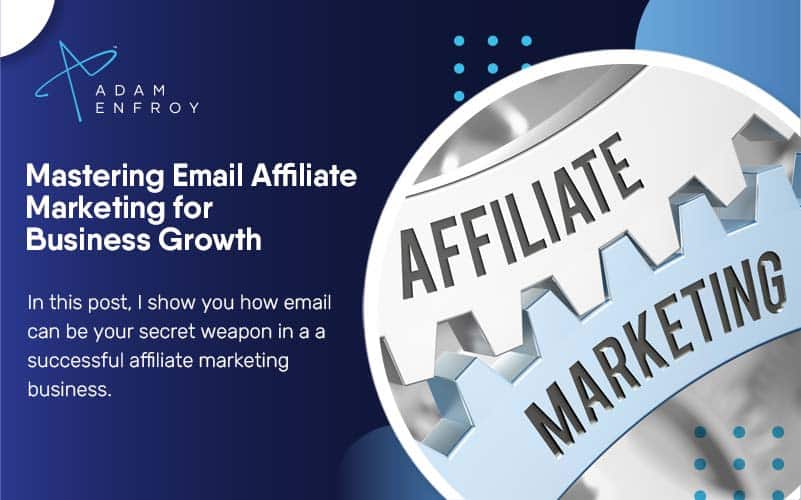 You know how people say "email marketing is dead"?
Well, that is just WRONG.
Emails are like secret superpowers in the world of business.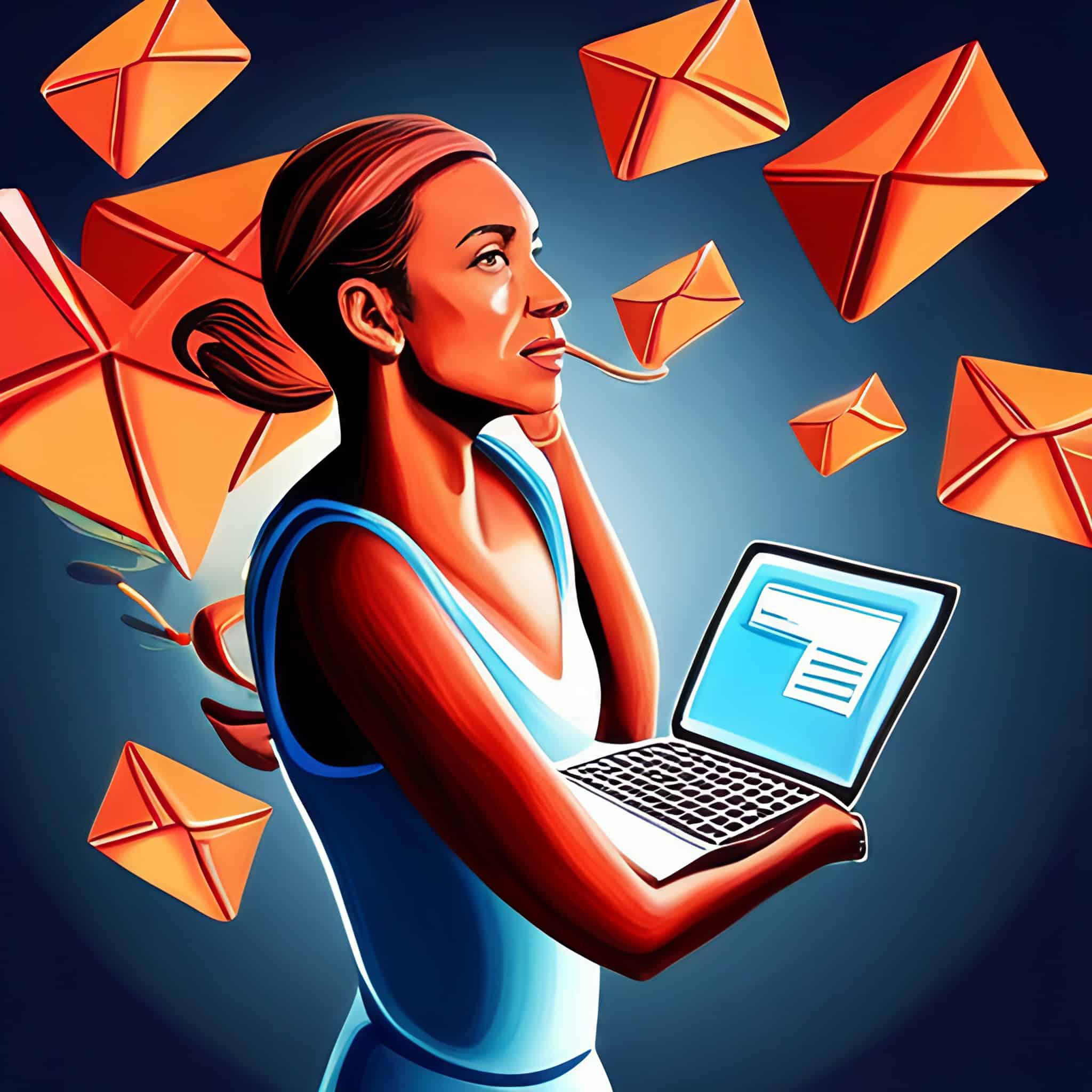 They're a simple and cheap way to talk to many people who might want to buy what you're selling (whether it's your product or recommending someone else's).
While people think social media is the only way to do marketing these days, email can give you even better returns in an affiliate marketing business.
In this post, I'll show you how email can be your secret weapon for affiliate marketing so you can get started as quickly as possible – all without breaking the bank.
Understanding The Potential Of Email Affiliate Marketing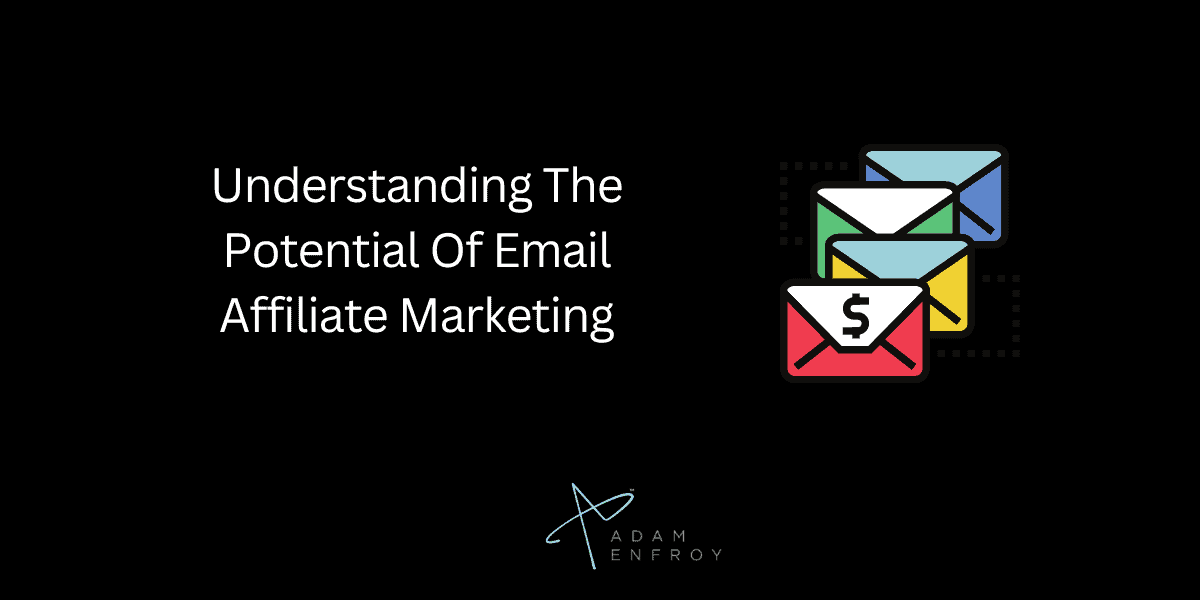 Affiliate email marketing is all about providing value to your subscribers.
Rather than bombarding them with sales pitches, you must understand what they want and how to deliver it.
Take the time to learn about their needs and interests and tailor your emails accordingly.
By providing valuable content alongside affiliate links, you can build trust and create a loyal audience eager to hear from you.
Don't just focus on pushing products; instead, aim to become a trusted source of information and advice.
The key to successful affiliate email marketing is to ensure that your links provide value.
Address the needs of your audience and provide the solutions they are looking for.
For example, if you're promoting a weight loss product, provide information and tips on how to lose weight alongside your affiliate link.
It helps build trust and credibility with your audience and increases their likelihood of clicking on your link and purchasing.
Another important aspect of affiliate email marketing is building lasting relationships with subscribers.
Engage with them regularly and provide valuable content they can't find elsewhere.
Consider offering exclusive discounts or deals to your subscribers to keep them coming back for more.
By building a solid bond with your audience, you can ensure that they are more likely to purchase products that you recommend.
Use a user-friendly email marketing source to maximize your impact with affiliate email marketing.
It helps you streamline your efforts and ensure your emails are effective.
Look for software that offers detailed analytics and reporting so that you can track the success of your campaigns and make adjustments.
Using the right tools, you can take your affiliate email marketing to the next level and drive even more sales.
Building Personal Connections With Email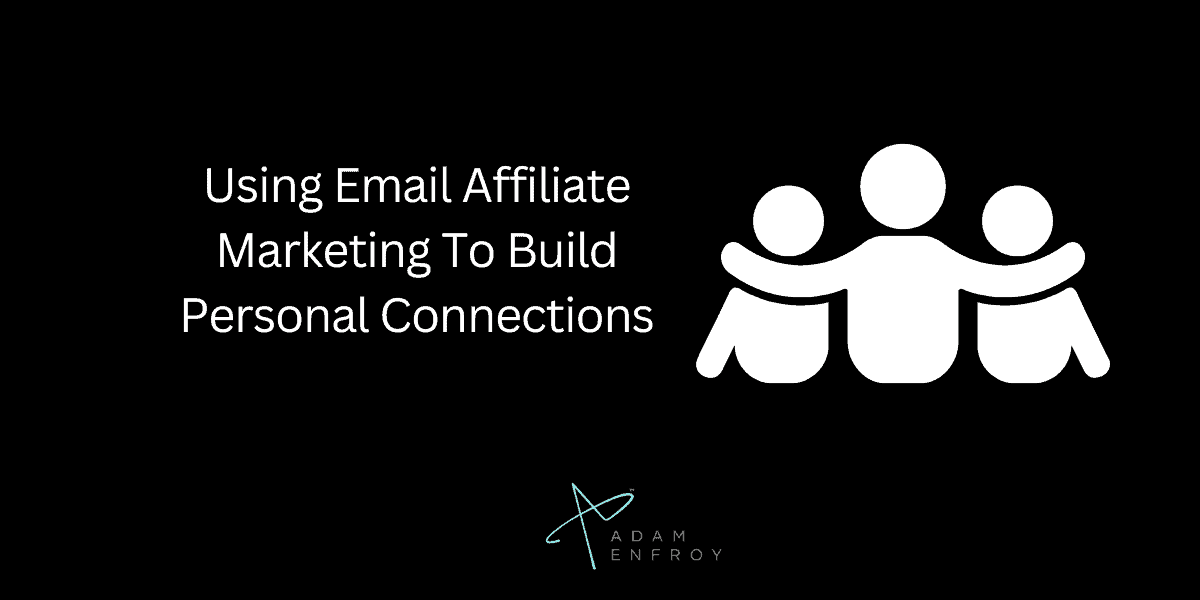 One advantage of affiliate marketing is the ability to tap into the relationships and trust affiliates have established with their audiences.
By cultivating these connections with your affiliates, you can extend the same level of trust and rapport to your potential customers.
This personal touch can be precious for businesses that may otherwise struggle to establish a connection with their target market.
For example, by partnering with affiliates with expertise in a particular niche or industry, a company can tap into an existing community with whom they might not have been able to connect otherwise.
Another critical benefit of affiliate marketing is the ability to leverage the influence of affiliates to recommend your products or services to their audience.
By building a robust network of affiliates, you can reach new audiences who might not have been aware of your brand.
Additionally, people view affiliates as trusted sources of information and advice within their communities.
Their endorsements can carry significant weight, especially for new products or services unknown to a particular audience.
By partnering with affiliates who share your brand values and mission, you can establish credibility and trust within your industry.
Affiliate marketing is invaluable, especially for businesses operating in crowded or competitive markets.
You can differentiate yourself from competitors by demonstrating your commitment to quality and excellence through affiliate partnerships.
You'll also be able to establish a reputation as a trusted and reliable brand.
While affiliate marketing can effectively build personal connections and establish trust, remember to build these connections on the foundation of genuine relationships.
In other words, for affiliate marketing to be truly effective, you need to be willing to invest time and energy into building relationships with your affiliates and your audience.
Get to know your affiliates and their audiences, engage in meaningful conversations and provide personalized support and advice.
The Importance Of Effective Link Management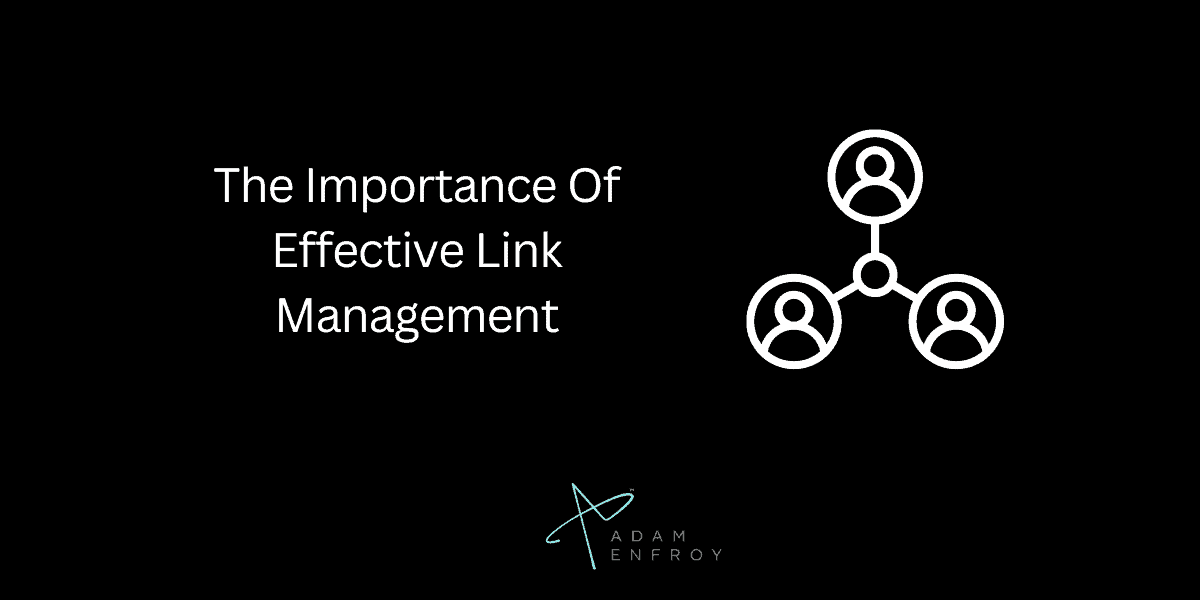 When dealing with affiliate links, have an effective link management strategy.
Link management helps you to track clicks, impressions, and other metrics associated with each link.
By having a clear idea of which links are performing best for you, you can focus your efforts on those that generate the most revenue.
Before promoting affiliate products through email, ensure your email provider allows affiliate links.
Some providers, such as Mailchimp, prohibit affiliate links and can shut down your account upon detection.
Other providers may allow affiliate links but limit their frequency or require you to disclose them in compliance with FTC regulations.
Take the time to read through your email provider's terms of service or seek assistance from their customer support team to avoid running into issues later.
Moreover, not all affiliate links are created equal.
To increase your chances of earning commission, choose links relevant to your niche, high-converting, and offer reasonable commissions.
Research various affiliate programs and analyze their payout structures, product quality, and customer support reputation.
Keep your email subscribers' interests and preferences in mind when selecting links to endorse, as this will increase the likelihood of conversion.
Ensure your chosen links are consistent with your brand voice and messaging to avoid confusion and distrust.
Once you've chosen the affiliate links you want to promote, the next step is to integrate them into your email content.
You can do this by making minor changes to your existing emails to include relevant links or crafting special emails promoting an affiliate product.
Consider testing various integration methods and tracking their effectiveness to ensure you get the most out of your efforts.
To gauge the success of your email affiliate marketing campaigns, you'll need to track specific metrics, such as click-through rates, conversion rates, and revenue.
Affiliate software can help you track the performance of your affiliate links and gain valuable insights into your email campaign's performance.
Use this data to optimize future email affiliate campaigns and improve earnings.
Achieving Increased Engagement And Conversions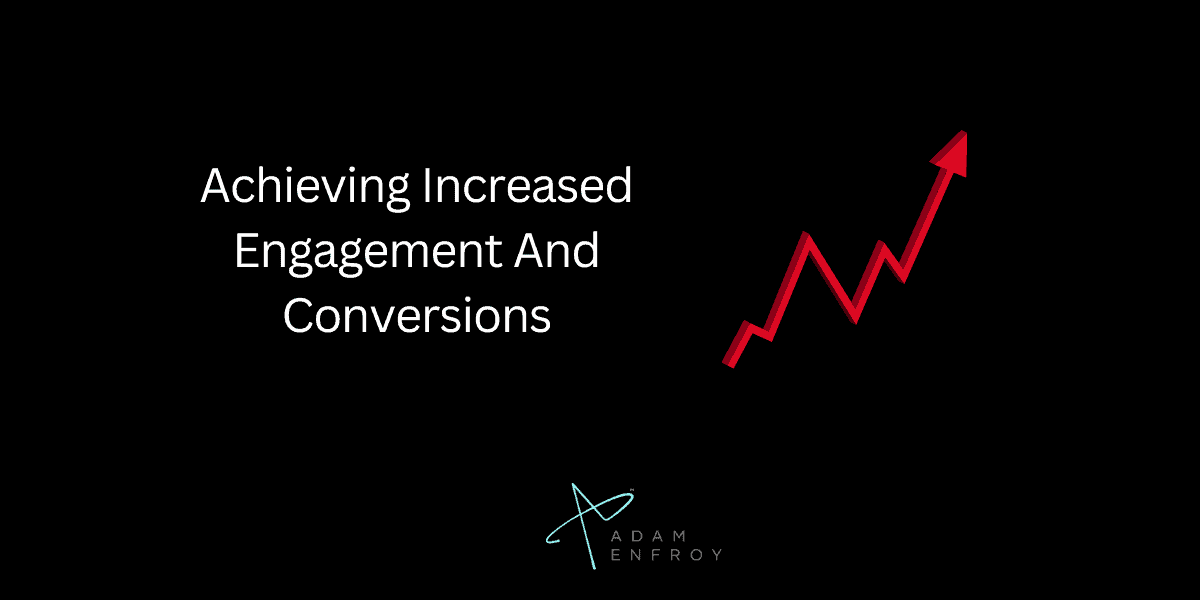 Organizing your email list is the first step in optimizing it.
Segmenting subscribers according to their preferences and behaviors enables you to craft meticulously tailored email campaigns.
Such campaigns will resonate deeply with your audience, increasing the likelihood of meaningful engagement and response.
These targeted emails will increase engagement with your brand and improve customer loyalty.
Consider grouping your email list based on geographic location, purchasing history, and demographics.
Engage Customers With Targeted Support And Nurturing Through Trigger Emails.
Trigger emails are personalized emails that are responses to specific customer actions.
By sending trigger emails, you can engage your subscribers at critical moments as they move through the customer journey.
Some examples of trigger emails include welcome emails, abandoned cart reminders, and post-purchase follow-ups.
Increase Email Open Rates By Personalizing Content.
Personalizing your email content is a great way to increase open rates and engagement.
Instead of sending generic and impersonal emails to your entire list, use data-driven insights to customize your email content to each subscriber.
Personalization can include:
Adding the subscriber's name.
Mentioning their recent purchases.
Recommending products based on their previous buying history.
Establish Yourself As An Expert In Your Field
Optimizing your email messaging is critical to establishing yourself as an expert in your field.
Use your email campaigns to provide valuable information that solves your customer's pain points rather than just trying to sell them something.
By offering valuable and informative content that resonates with your audience, you can build trust and establish yourself as an authority in your niche.
Streamline Email Sending With Automation Software
Email automation software can help you streamline your email-sending process while reducing the likelihood of errors.
Some of the features available in automation software include email scheduling, autoresponder, campaign tracking, and lead generation.
Streamlining your email-sending process lets you focus on other critical tasks, such as content creation and audience analysis.
A/B testing involves sending different versions of an email campaign to subsets of your email list and comparing the results to determine the most effective email messaging.
With A/B testing, you can test different variables, such as subject lines, call-to-action, and email content, to determine the best combination for your specific audience.
A/B testing allows you to fine-tune your email marketing strategy and maximize conversions.
Tips And Tricks To Boost Your Sales
If you want to design a strategic campaign, craft compelling email content, and harness the power of autoresponders to boost your sales, here are some tips and tricks to consider.
Understand The Buyer's Journey
The buyer's journey consists of three stages: Awareness, Consideration, and Decision.
Each stage has its unique characteristics, and subscribers in each stage require different types of information.
In the Awareness stage, subscribers seek answers to questions or problems they are experiencing.
In the Consideration stage, subscribers research and gather information about potential solutions to their problems.
In the Decision stage, subscribers are ready to make a purchase decision.
Understanding where your subscribers are in the buyer's journey will help you craft more targeted and relevant email content.
It will also be key to building an email list that will likely convert into people that buy the products you recommend.
Keep It Simple
The product's complexity can impact how you present and promote it to your subscribers.
Simplifying the messaging and highlighting the benefits and features that matter the most to your audience can help you prevent overwhelming subscribers.
Avoid using technical jargon or too many features/benefits in one email.
Instead, focus on one or two critical points that align with where your subscribers are in the buyer's journey.
Create A Strategic Campaign
Tailor a strategic campaign to move subscribers through the buyer's journey.
For example, if your subscribers are in the Awareness stage, you can create educational content that solves common problems.
In the Consideration stage, you can promote comparisons between different products or services.
In the Decision stage, you can offer a discount or an exclusive offer to help subscribers make a purchase decision.
A strategic campaign should keep subscribers engaged and provide value at every stage.
Craft Compelling Email Content
Compelling email content is more than just a catchy subject line.
The content should provide subscribers with valuable information and incorporate relevant affiliate links.
Instead of promoting a product directly, you can promote a solution to the subscriber's problem that aligns with your product and incorporates your affiliate link.
Also, make sure to personalize your email content as much as possible.
Personalized email content increases open and click-through rates.
Key Data To Consider In Email Marketing
Not all email campaigns are created equal.
When building an email affiliate marketing campaign, you must consider several key data points.
The Reputation Of An Affiliate Program
You want to promote a program that has a good reputation in the market and is well-established.
A program with a bad reputation will affect your ability to convert sales and damage your brand.
Look for programs that have been around for a while and that other affiliates have successfully promoted.
The Target Audience
Make sure the program you want to promote caters to your niche audience.
If you promote email marketing tools for bloggers, your chosen program should have a proven track record of successful conversions.
A good track record with successful conversions increases your chances of success and maximizes earning potential.
The Conversion Rate Of The Program
The conversion rate is the percentage of the target audience that buys the product after clicking on the affiliate link.
Select a program with a high conversion rate because it translates to higher sales and more commissions.
The Resources
Resources may include promotional and educational materials, access to a dedicated support team, and a comprehensive dashboard to track your sales.
You want to promote a program that provides effective resources to help you succeed and makes your promotional efforts easier.
Tracking And Cookie Life
A long cookie life means you get credit for a sale even if the customer makes a purchase months down the line.
Tracking helps you monitor the progress of your promotional efforts and make informed decisions.
A good affiliate program should offer both.
Leveraging Analytics In Email Affiliate Marketing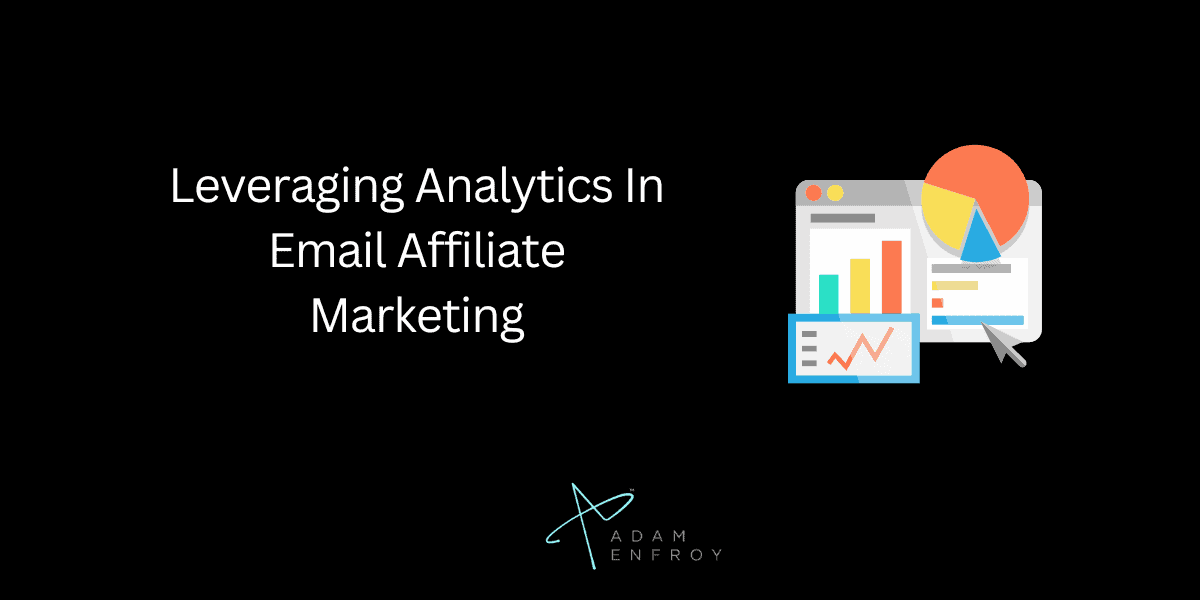 To succeed in an affiliate email marketing campaign, marketers must utilize efficient email marketing solutions that integrate marketing automation, segmentation, and email service providers.
Creating a dedicated affiliate tracking dashboard on an email marketing platform can provide insights into email metrics such as open rates, click-through rates, and referral traffic.
This information can help affiliate marketers to optimize their email marketing campaigns, landing pages, and commission rates.
A/B testing is also valuable for testing email marketing campaigns and improving conversion rates.
Email Affiliate Marketing Compliance & Ethical Practices
Adhering to affiliate marketing laws and regulations is necessary for both beginners and experienced marketers.
It is essential to highlight to subscribers that you are sending promotional emails as per compliance policies.
Using email templates from reliable services can help avoid legal issues.
Maintaining transparency with your email subscribers is vital to avoid losing customer trust.
Disclosing the Amazon links, SaaS partners or any other ecommerce companies you promote can help build trust.
Always include a clear unsubscribe link and honor the requests promptly.
Avoiding spam traps and ensuring deliverability is crucial to improve open rates and getting your affiliate emails to the subscriber's inbox.
Email verification services for small businesses can help avoid delivering invalid or inactive email addresses and improve deliverability.
Affiliate marketing will only work if the emails reach the right audience.
By applying these best practices, you can use email as an effective tool to drive successful affiliate marketing campaigns.
The Power Of Mobile In Email Affiliate Marketing
A mobile-first design is crucial today, as more people are accessing the internet from smartphones than before.
Enhancing user experience through responsive emails is equally important, as it can lead to higher engagement and, ultimately, higher conversion rates.
To achieve this, use mobile optimization techniques such as optimizing signup forms, pop-ups, and email sequences specifically for mobile devices.
Additionally, choosing the correct affiliate links and incorporating them into email marketing affiliate programs can lead to passive income from influencer marketing.
By using email marketing services (such as ConvertKit, Moosend, and similar platforms) and drip email sequences, you can automate affiliate email marketing programs for an evergreen source of income.
Choosing the right email marketing service also depends on whether mobile is part of your primary target audience.
If so, use a service that offers mobile-optimized templates and responsive design to ensure a seamless user experience across devices.
Advanced Strategies In Email Affiliate Marketing
One way is by incorporating retargeting into your email solution, allowing you to send promotional emails to potential customers who have interacted with your website or products.
Another effective approach is implementing segmentation and personalization.
It enables entrepreneurs to customize their email marketing campaigns and offer more relevant content to their audience.
Harnessing predictive analytics can help you forecast future sales growth and adjust your payouts and pricing accordingly.
With affiliate email marketing programs such as AWeber, GetResponse, ConvertKit and MailerLite, entrepreneurs can easily track their referrals and monitor their affiliate commissions.
To make your campaigns more enticing for interested parties, consider providing free promotional materials or SMS messages to keep them engaged and increase the likelihood of conversion.
Wrap Up.
Being successful in affiliate marketing is a lot of hard work.
But, with the right approach and dedication, you can leverage it to make money online.
Maximizing your email list and affiliate marketing income comes down to These tips.
These tips will help you make informed decisions and become a successful affiliate marketer.
Further reading on AdamEnfroy.com: Are you new to affiliate marketing?
Check out my affiliate marketing for dummies post to learn more about getting started.
You can also check out the latest list of affiliate marketing books to get an education on the topic.
Editorial Process:
Our reviews are made by a team of experts before being written and come from real-world experience. Read our editorial process here.
Some of the links in this article may be affiliate links, which can provide compensation to us at no cost to you if you decide to purchase a paid plan. These are products we've personally used and stand behind. This site is not intended to provide financial advice. You can read our affiliate disclosure in our privacy policy.