The 3 Best Web Hosting Services of 2023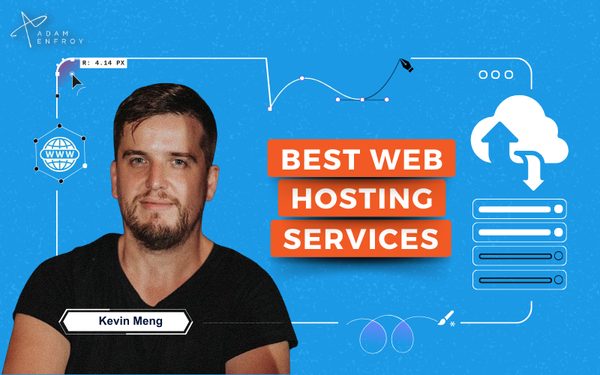 Hey there.
Welcome to Adam Enfroy's mega guide on the best web hosting services of 2023.
We took a deep dive into 3 of the best web hosts and looked at their:
Speed
Scalability
Pricing
Services
Reputation
Customer support
In this guide, we'll walk you through our findings so you can make an informed decision before investing hundreds of dollars into a web hosting provider.
First, we want to give you a bit of background on how and why we created this guide. It could make a huge impact on your business, and it won't take long, trust me.
If you're ready to make a decision now, then check our top web hosting services by clicking one of these links:
Just take 60 seconds to read this, please…
It seems that we get the question "What's the best web hosting service for my blog?" pretty much daily on our student forums.
Here's one:

And another:

Truth is, choosing the best web hosting company really comes down to:
What type of business you have (WordPress blog, eCom store, coaching business, etc.)
What you can afford
What extra services you want/need
There's no real "catch-all answer". If you're a small blog, you might only need basic hosting. If you're a massive eCom store, you might need enterprise hosting (dedicated servers, backup, 24/7 support, etc.). It all depends.
In our course, Blog Growth Engine, we recommend WPX because it's the best all-around web hosting company for the vast majority of our students.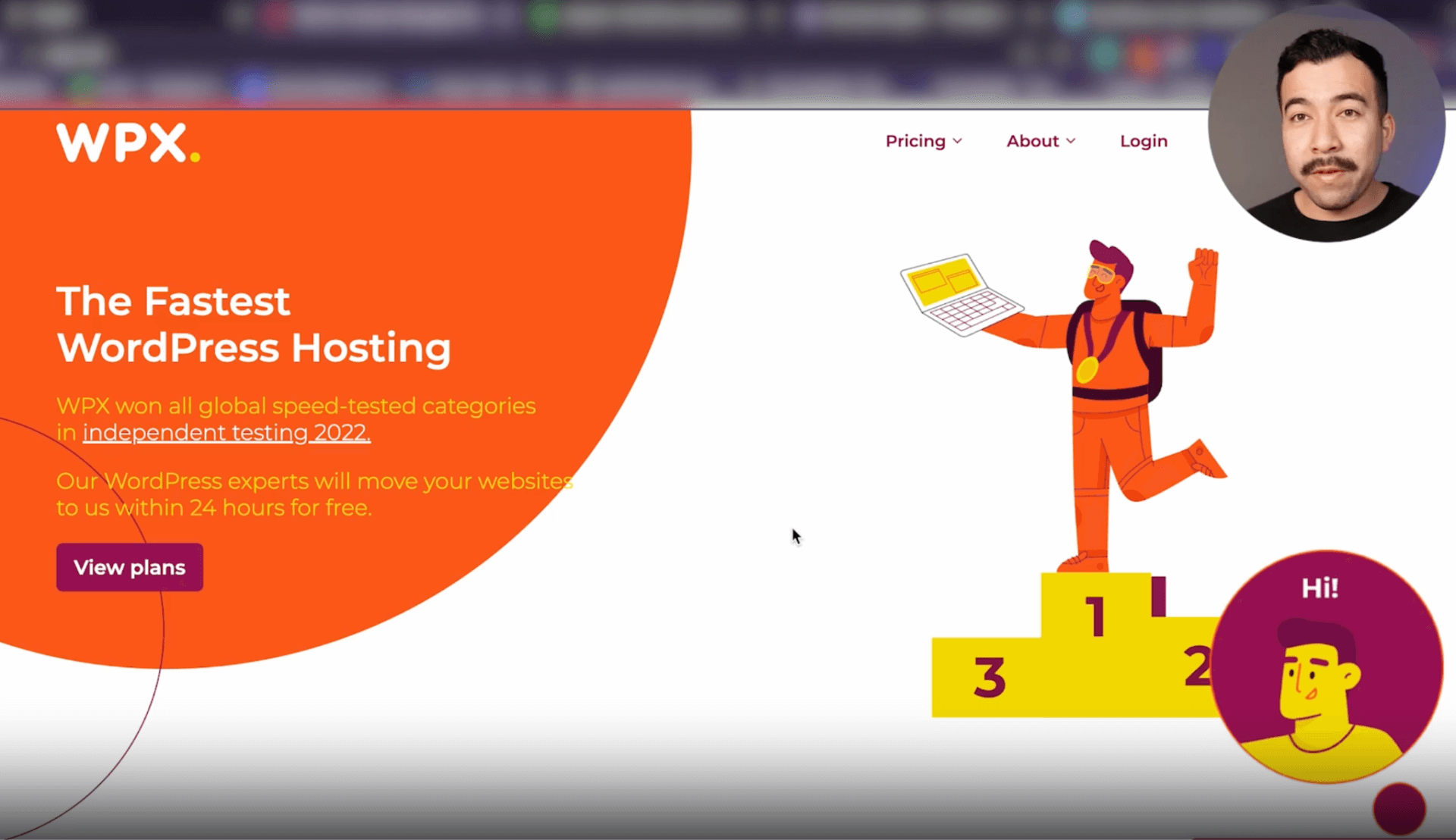 It's the fastest web hosting out there, the customer service is excellent, and it's easy to set up even if you've never started a blog before.
However, there are a few other web hosts that might be better options for you. If there were just one "correct" answer, we wouldn't have written 7,000 words on web hosting (my fingers hurt and I need a coffee).
And we wanna be 100% honest with you—the word "best" is a little misleading.
What might be the best web hosting service for one person might not be the best for another. But if by "best" you mean the "best performance", then the answer is pretty clear: It's WPX.
However, you might not even need the "best" web host at this point in time.
We'll cover all of that in more after we cover what went into our rankings for this guide.
What Did We Consider When Ranking The Best Web Hosting Services?
Our goal with this best web hosting services guide was to tune out all of the noise and make this as simple and straightforward as possible.
In general, all web hosting companies offer the same basics like:
A free SSL certificate (basic security)
A website builder (website builders are overrated, though, except for agencies)
Domain registration (most offer a free domain name, but this really isn't that important)
Customer support
Email accounts
But we find that most of these services are overrated or not even necessary, especially for people new to online business. For example, nobody really uses their web hosting company's website builder. They use real website builder for their site or landing page – they use a real landing page builder like Unbounce or Leadpages.
Anyways…
Choosing the best web host for your site comes down to three main factors:
Site Speed
Scalability
Pricing
Site Speed
The faster the better, all things being equal.
We know for a fact that Google uses site speed as a search ranking factor. They said so themselves (and we all know Google NEVER lies…).
But it goes beyond that. Site speed has an indelible impact on conversion rates. Google might lie, but numbers don't. Check out some of these stats from Cloudflare:
Walmart increased conversions by 2% for every 1 second improvement in load times
Mobify improved conversions by 1.11% for each 100ms improvement in their homepage's load time
An AI healthcare company found that just a 1-second delay in load times reduced conversions by .4%
Google itself found that bounce rates increase 32% when load times increase from 1 second to 3 seconds.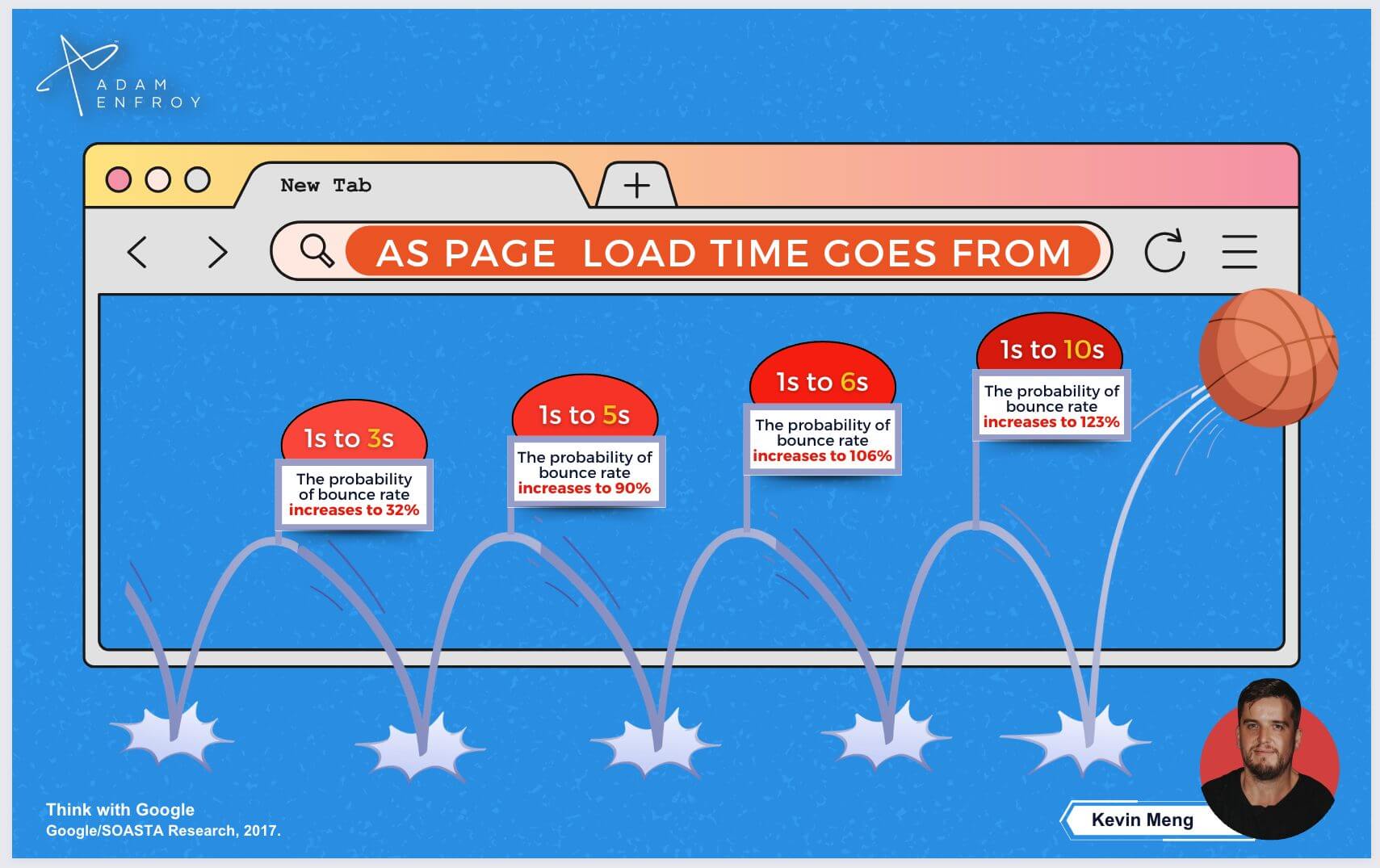 Long story short, it's worth investing as much as possible into site speed.
Scalability
This might be a bit confusing to new bloggers, so let's clear that up first.
By scalability, we are referring to two things:
Is it easy/affordable to upgrade your package and access higher-level features like more bandwidth, websites, and services?
Does your web host provide enough bandwidth to handle growing traffic? For example, if your site grows from 1,000 monthly visitors to 20,000, is your site going to crash or is it going to keep humming along like a champ?
The average small to medium-sized website needs anywhere from 5GB-10GB of bandwidth. As a rule of thumb, you always want 50% more bandwidth than you need in case you receive a sudden spike in traffic.
It also helps you to grow comfortably without worrying about upgrading your hosting package.
We find that new bloggers tend to overpay for bandwidth in the beginning. That's like an aspiring bodybuilder buying a shirt that's 3 sizes too big at the beginning of a bulking phase. You don't need that big shirt yet, buddy!
Pricing
It's always worth investing in your business if it provides value. Especially with something as important as your hosting plan.
The problem is that most web hosts charge a lot of money for 0 justifiable reason. We weighed that heavily into this ranking process.
And with pricing, it's really on you. All we can do is point you in the right direction.
You need to consider your budget minus all of your expenses:
Links
Content
Software (e.g., Ahrefs, AI writing tools, Surfer SEO, etc.)
If you've got a set budget, subtract all of those things first and see what's left. If you've got the money to invest in fast, scalable web hosting, you should 100% do it. It's worth it for the rankings and conversions boost. But it's your money. There's no shame in trying to save a few hundred bucks. Especially if money is tight.
Further Reading: Check out our list of the best SEO tools of 2023 to see which tools you'll need for your business. Once you know which subscriptions you need, you'll have a better idea of which type of hosting you can afford.
But wait, there's more! Sorry to keep you waiting so long.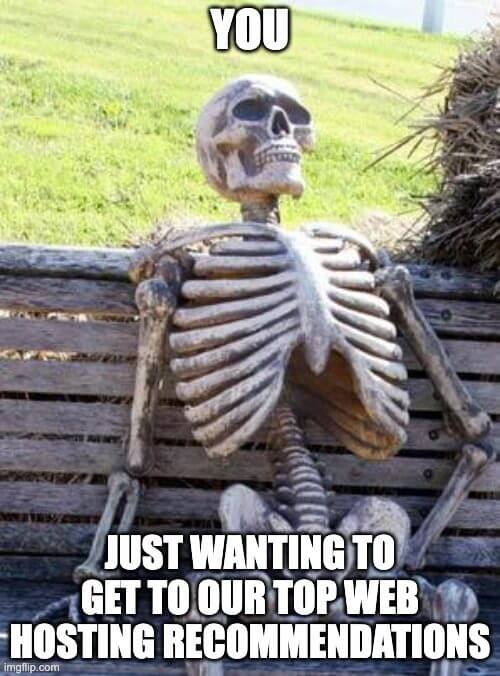 ONE LAST THING! – What Are The Different Types of Web Hosting?
We often get students asking us about the different types of web hosting. When you're just starting out, it can be a bit confusing.
Cloud hosting? VPS hosting? WordPress hosting?
What's the difference?
Here it is in simple terms:
WordPress Hosting: WordPress hosting plans are designed specifically to optimize WordPress sites. They make your WordPress site run faster, and they often have premium themes, a WordPress site builder, and managed updates. The vast majority of you reading this will need managed WordPress hosting.
Shared Hosting: Shared hosting is the cheapest—and slowest—type of hosting. Shared hosting is when multiple sites share the same service. Essentially, they are "sharing the costs" of running on that server. This makes things cheaper but reduces performance. It's fine for small websites, but you'll eventually hit a roadblock.
VPS Hosting: Virtual private server hosting is when a company provides dedicated servers for you and you only (awww). Dedicated hosting is faster, comes with better support, and usually with more features. Dedicated web hosting is often 2-3x more expensive than shared hosting depending on the web hosting provider.
Cloud Hosting: Cloud hosting is when a web hosting company hosts your website using virtual servers rather than hardware. This increases uptime and reduces instances of failure (since there's no hardware malfunction to worry about). It's also more scalable since more cloud hosting companies use a "pay as you go" model.
eCommerce Hosting: These hosting plans are designed specifically for online stores. Especially those using common store builders like WooCommerce. They often include analytics, managed plugins, eCommerce features like bundles and promotions, and dedicated support that's knowledgeable about eCommerce technical issues. If you're starting an online store or coaching business that relies on selling products/services, this is what you need.
OK, enough rambling. Let's get to the web hosting options.
Let me just reiterate: WPX is definitely the overall be web hosting option for the majority of people reading this. It's got the best speed, customer support, and reliability. It'll give you a major edge over other websites in both SEO AND user experience.
However, we totally understand if it's out of your price range. If that's the case, there's no shame in starting with a cheaper service and upgrading when you have the budget. WPX handles site migration (moving from one host to another) 100% free.
If you don't think you can afford $250 per year, then this web hosting company is a totally fine backup option.
Hostinger – The Best Cheap WPX Alternative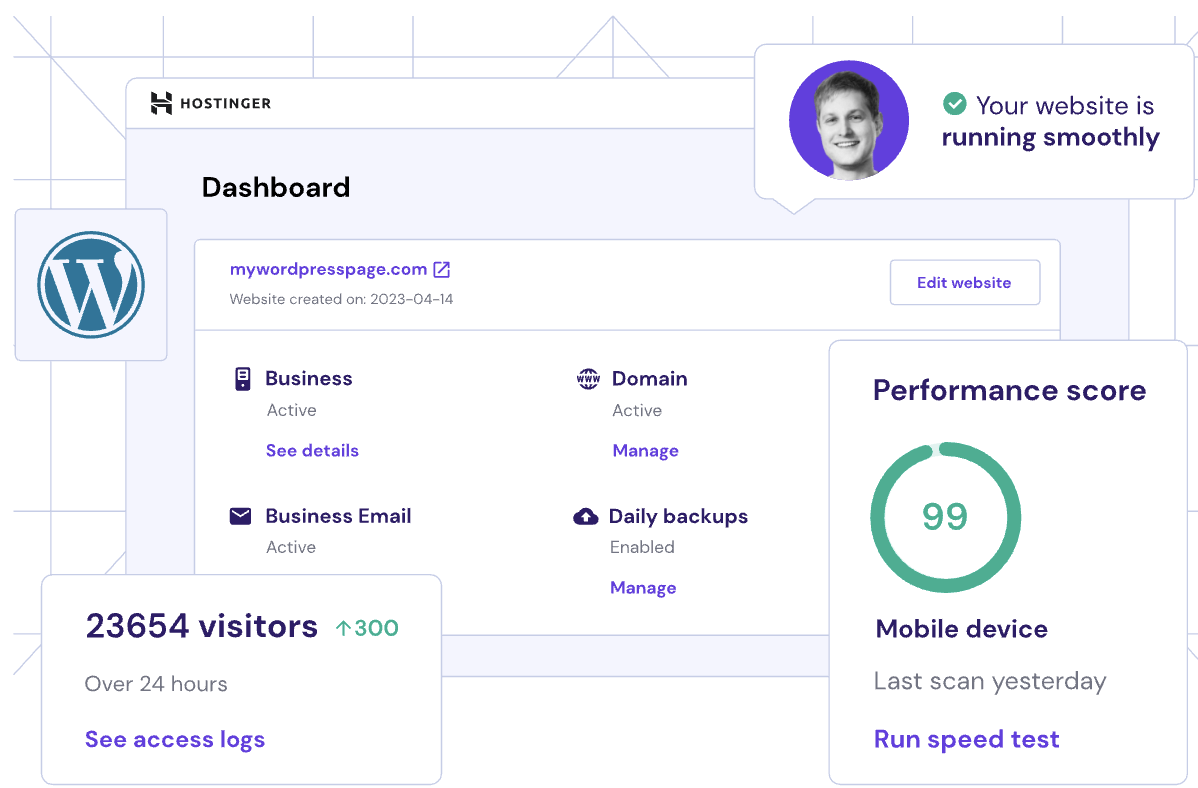 If you're just starting your first website, Hostinger is totally fine in the beginning.
You'll save a few hundred dollars, and you won't waste too much time trying to learn the platform. Once you've got the traffic and income, then you can upgrade to something better.
Hostinger is the ideal platform for first-timers for a few reasons.
For one, it's the cheapest legit web host. There's really no shame in trying to keep costs down in the beginning.
Starting a business is not cheap. With Hostinger, you can save $200-$300 without sacrificing performance (on a new website).
More on that in a second.
Let's take a look at the cost savings to show you just how affordable Hostinger is.

It really all comes down to one thing:
You get 4 years of Hostinger for LESS than ONE YEAR of WPX.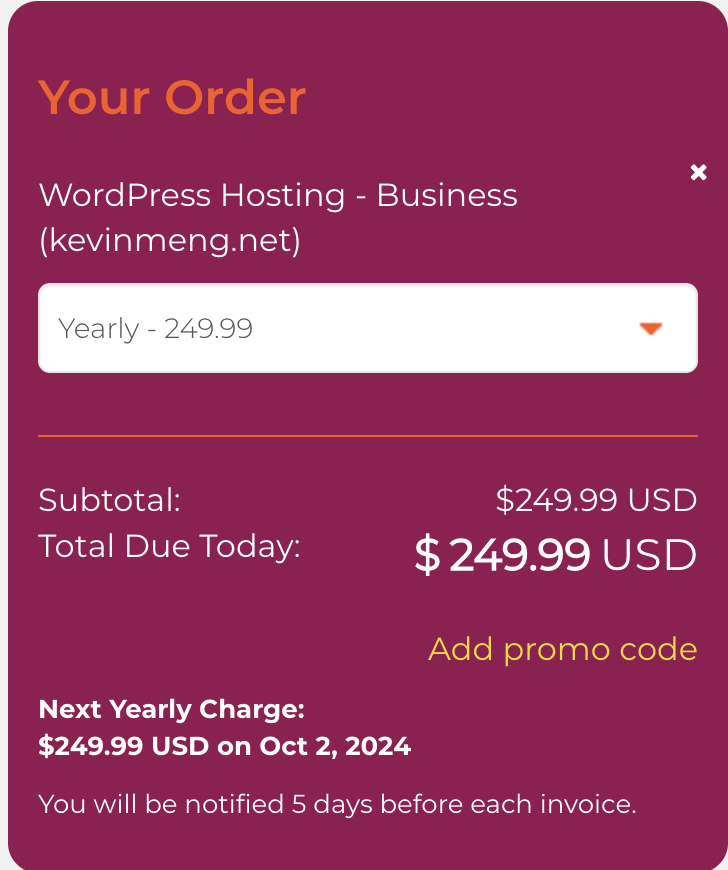 1 year of WPX is $60 MORE than 4 years of Hostinger. Extrapolate that out to 4 years of WPX and you'll save…hang on, I suck at math…$800+.
Even if you just get 1 year of Hostinger for ~$60, you're saving nearly $200.
We 100% recommend WPX IF you can afford it. It's worth every penny.
However, if money is tight, you could always use Hostinger as a cheeky hedge tactic.
Get something cheap and good for a year, and when you grow to the point where you need elite web hosting, upgrade. WPX offers free site migration, and it's super easy too.

WPX is definitely "better", but chances are, you aren't going to get the full value from WPX until a year or two down the line.
If you're a new or small site, you won't notice the performance difference until you reach certain thresholds.
In general, Hostinger loads web pages in anywhere from 1.5-3.0 seconds. That's not lightning quick, but it's still within the recommended 0-3 second window. Anything longer than that begins to severely affect bounce rates (the percentage of people who land on your page, then immediately leave), according to this SEMRush case study loading times.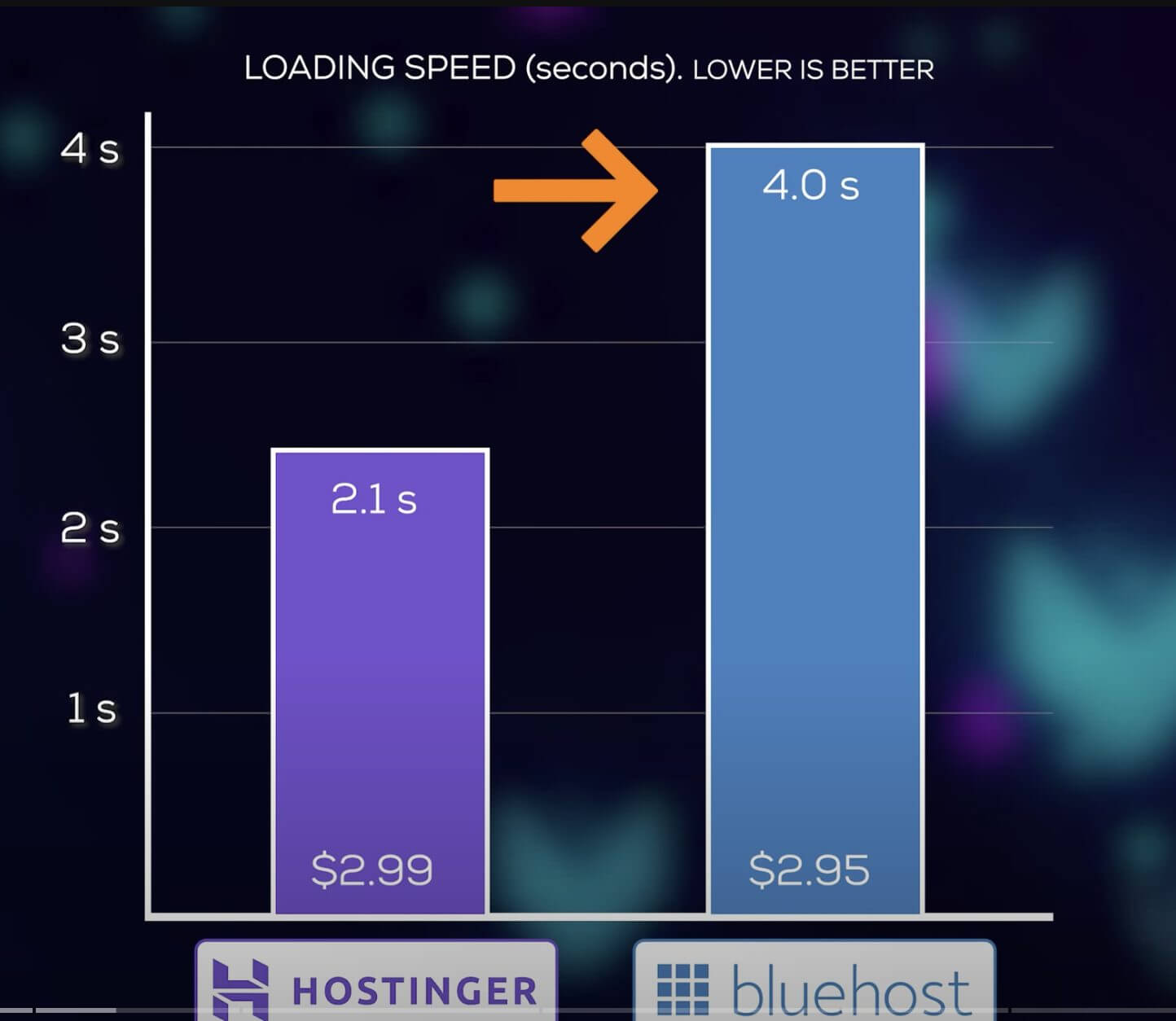 Speaking of speed, check out this comparison of Hostinger and Bluehost done by Emit Reviews.

(Sidebar: I love the Emit Reviews YouTube channel. This guy is an absolute machine. The level of detail and effort he puts into every video is really inspiring.)
His tests show that Hostinger loads a page in an average of about ~2 seconds. That's pretty incredible for cheap hosting.
Here's another test that I ran on Agambox, an eCommerce website that uses Hostinger: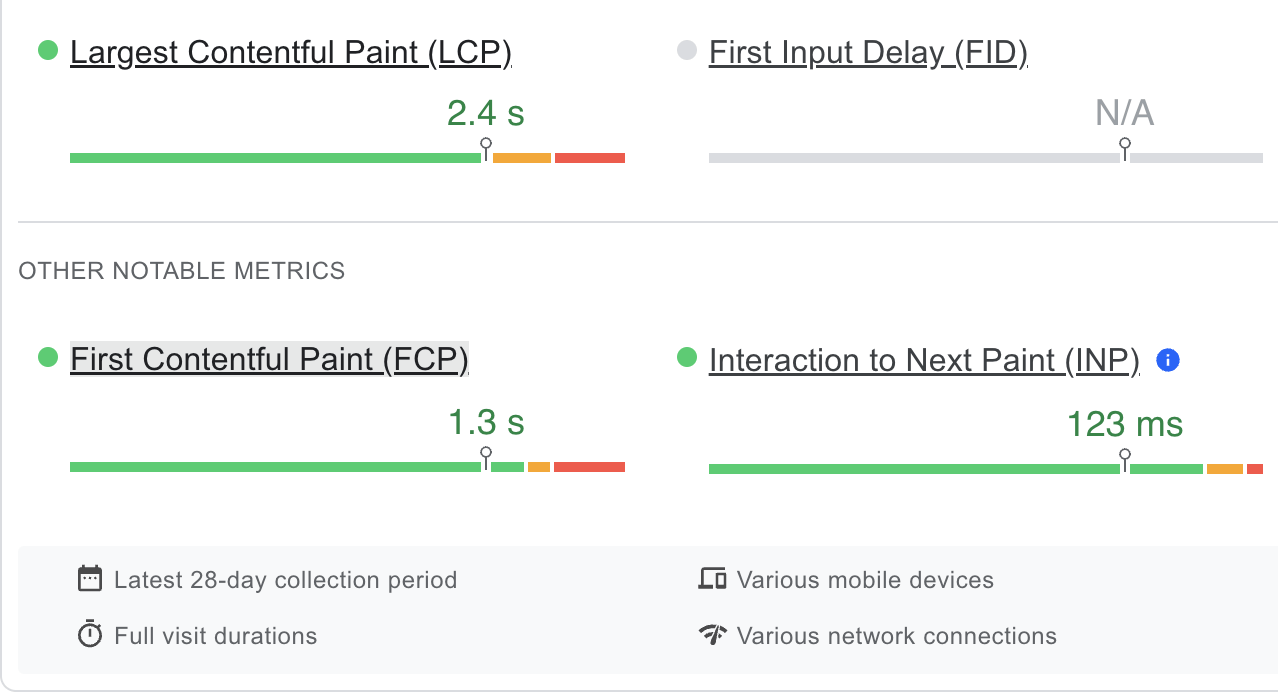 This image here is a basic website speed test. It more or less shows you how quickly the reader sees content on the screen. It's a great way to measure site speed, because users are more likely to stay on a website if they start to see some colors or content rather than a blank loading screen.
LCP is a metric that determines when the most important content on a site has loaded. And FCP denotes when at least something is visible on a page.
Here are a few more tests I ran on small sites using Hostinger:

Not bad. Only 1.6s to see something on the page. I might be able to wait that long. 2.8 seconds to see the majority of content on the page is a bit long, but keep in mind this is $190 for 4 years of hosting.
The reason it's so fast is that they use LiteSpeed web servers, which blow Apache out of the water: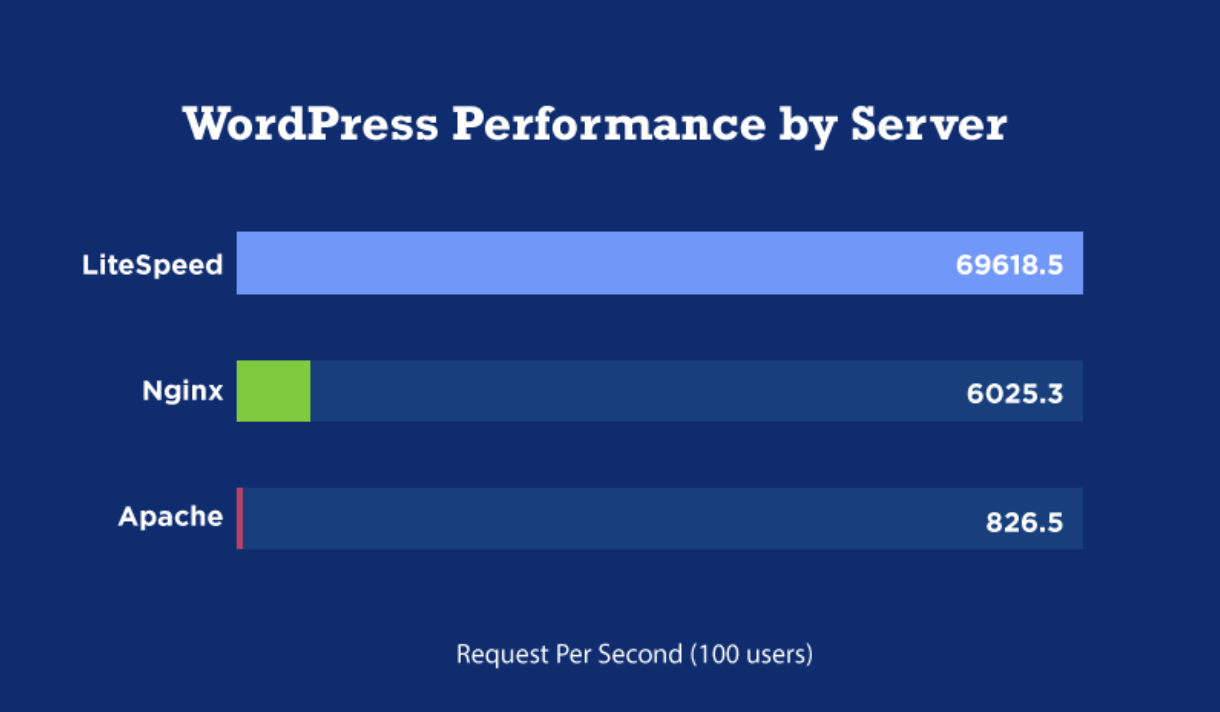 By the way, most web hosts (cough, BlueHost) still use Apache. That's why Hostinger is about twice as fast.
The one thing to keep in mind here is that Emit's tests were run on a new "lightweight" website. That means few posts, plugins, images, videos, and things like that.
The good news is that when you're just starting out, your site won't be much different, right? You won't have many posts, images, or plugins for a while, so you won't really be affected.
Again, we're back to what I said before: start small to save money, then level up as you grow.
Hostinger's UX is also a dream come true for my ADHD brain. It's easy to use and low-stress. As soon as things get complicated, I just move on to something else.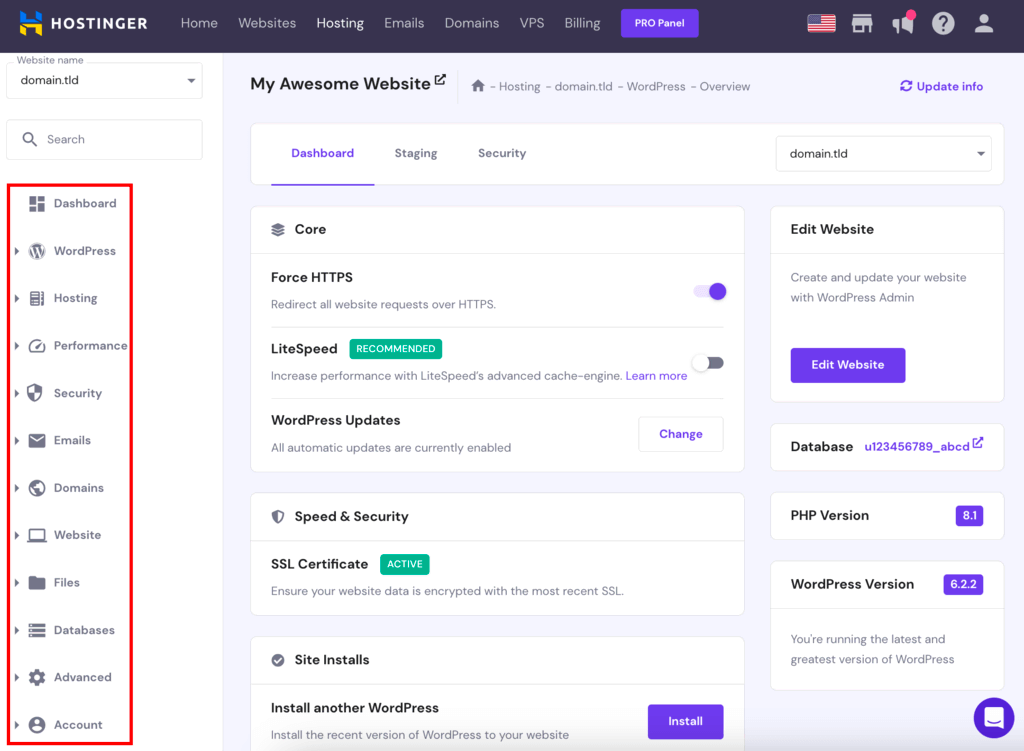 Hpanel—a blatant knockoff of Cpanel—is pretty easy on the eyes and everything is conveniently located on the left-hand side.
WordPress installation is super straightforward with auto installer. Just navigate to your site and click manage:

Then choose auto installation: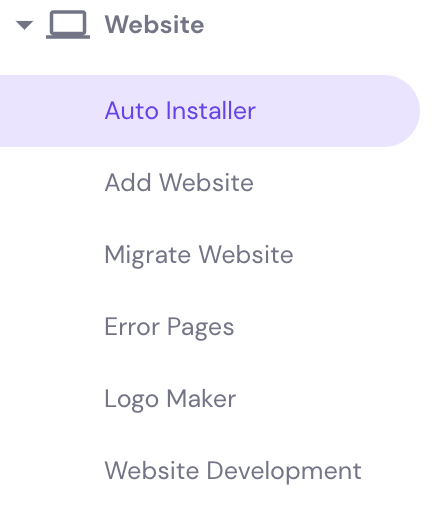 From there, you just fill out a few details and you're set.
If you aren't running a WordPress blog, Hostinger also has:
Cloud hosting
Virtual private server hosting (VPS hosting)
Standard shared hosting

Just $1.99 for beginner sites and $8.99 for cloud hosting is an incredible deal. It's not the best, but it'll get you started without sacrificing too much cash.
OK, now that we got that out of the way, let's get to the actual best web hosting services of 2023.
The 3 Best Web Hosting Services
#1) WPX – The Best WordPress Hosting Service

Speed: 5/5
Support: 5/5
Pricing: 3.0/5
Scalability: 4.0/5
AE's Take: WPX is the best WordPress hosting service for SEO, site speed, scalability, and customer service. It's the web host we use here at AE, and most of our coaches use it for their sites too. If you've got the budget for it, you'll have an big leg up on competitors in both SEO and conversions. It could make all the difference.
Pros
Split second loading speeds
30-second support guarantee
99.5% uptime
Streamlined WordPress installation and management
Cons
No phone support
Not the cheapest WordPress hosting services
Only WordPress (no dedicated hosting options, VPS web hosting, etc.)
Not ideal for eCommerce stores
WPX is the best hosting provider out there for the vast majority of bloggers, coaches, and small businesses. It was built specifically with WordPress websites in mind. It consistently has the fastest loading speeds, best uptime, and most responsive customer support in the industry.
We recommend WPX because we see it deliver insanely fast speeds day in and day out. For 90% of businesses, speed is what matters most. It's the be-all end-all. If your site doesn't load quickly, you're dead in the water before you even get a chance to swim.
Of course, if you don't have a WordPress site, then you need to find other web hosting plans elsewhere. But if you're built with WordPress, WPX will help you rank and convert better (and sleep at night).
Site Speed
We've promised ourselves not to oversell anything in our reviews anymore. We want to make these as informative and helpful as possible without trying to sound sleazy.
BUT…You know what they say about the words that come before "but" in a sentence…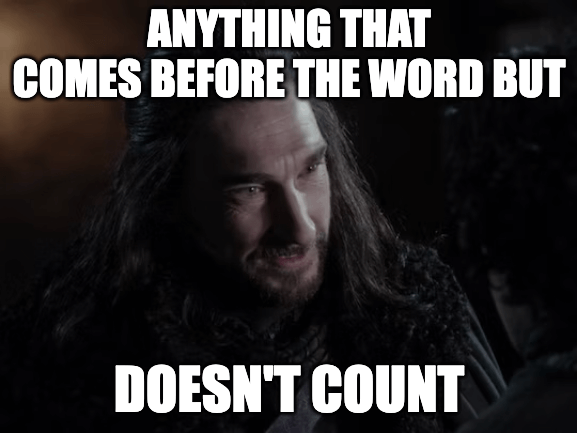 There really is no way to overstate just how fast WPX hosting is.
It's far and away the fastest web hosting service available. That's why we recommend it as the #1 WordPress hosting service in Blog Growth Engine 4.0.
In case you're wondering why Coach Eddy loves it so much. Check out this screenshot of how fast his site loads:
Less than 1 second.
That's unfair!
WPX is constantly winning award after award after award for their site speed. Including:
Just to drill the value home a bit more, let's compare that to the load times from some of the Hostinger sites we mentioned above:
This is Agambox, a random eCom site using Hostinger:

And here's the test from another Hostinger site, Airlive:

Oof, learn to compress your images, Airlive.
To be fair, this probably has as much to do with poor site optimization on Airlive's side as it does with Hostinger. But it does illustrate our point well: sites with WPX are just faster. Not even just faster—much faster.
Hostinger sites typically load in the 1.5-3.0 second range. WPX sites can load in the .8 – 2.0 second range or faster (if optimized properly).
Here's an example of a personal blog, The Uncaged Life, running on WPX: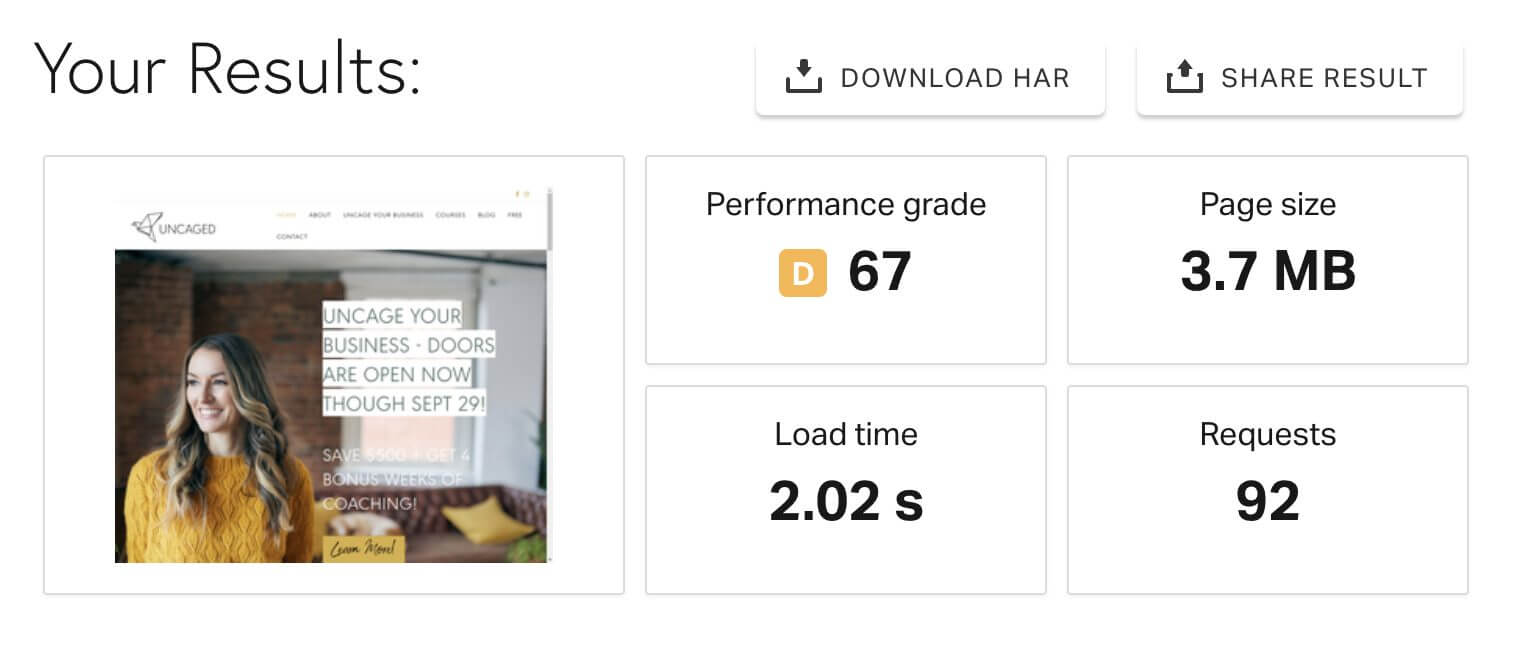 Not the fastest. But still, 2 seconds for a large page size (3.7MB is huge—the average size is 2.2MB) is quick.
What Makes WPX So Fast?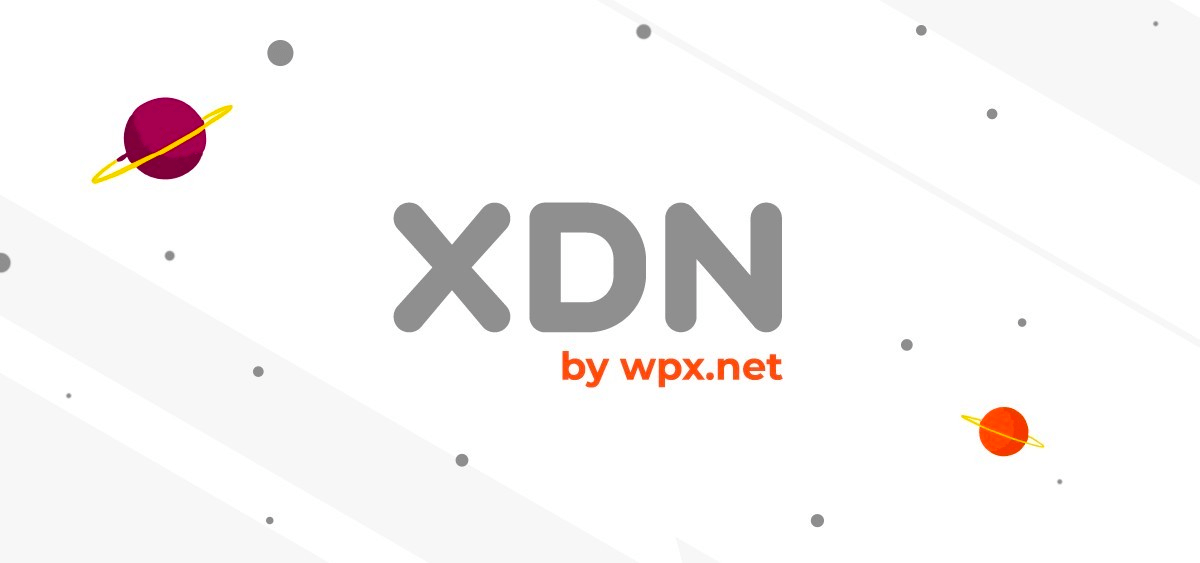 WPX has a major advantage over other hosting providers in that it has its own, custom-built content delivery network (CDN) called XDN.
There's a lot of fancy hosting terms that even I don't understand that go into this.
But long story short, this custom CDN serves only WPX customers (so you don't share with anyone) and it copies the most important parts of your content and stores them at all their servers around the globe. With other hosting services, the physical distance between the server and the visitor drastically reduces loading times.
For example, if you're a photographer in Montana using shared hosting based in New York, then any time someone accesses your site they'll have to wait for the server to "send" the data to their computer.
So, if someone looks up your site from…*looks up city in Montana*…Helena…then they would have to wait for the signal to come from NYC. That could cost you a second or more. That's a major reason we don't recommend shared hosting services.
But with XDN, the content is always as close as possible. And it's already been copied to the delivery network, reducing loading times even further.
So, it doesn't matter if you're a photographer in Montana or a business coach in Tokyo, your content is delivered as quickly as possible no matter where your visitors are coming from.
That, and they also use LiteSpeed just like Hostinger. So, with WPX, you're getting the fastest server AND the private content distribution network, hence the faster speeds and better reliability.
Here's that screenshot again showing you how much faster LiteSpeed is than Apache: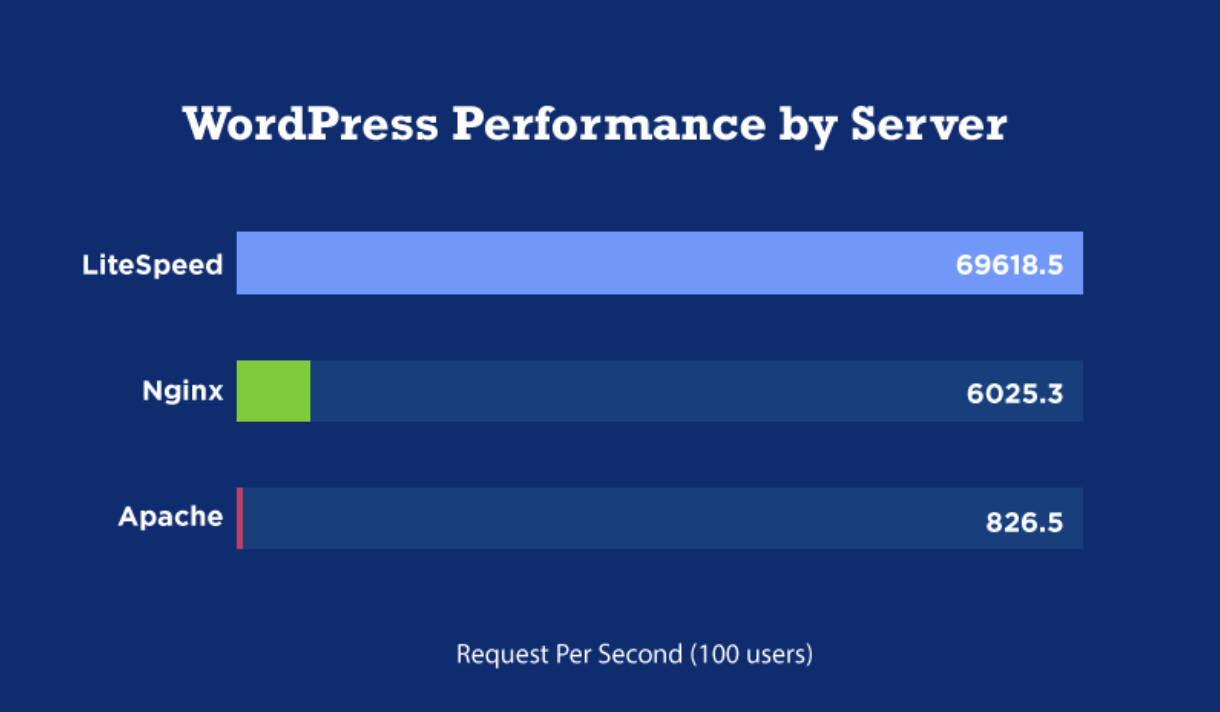 One more thing to keep in mind here—I've run all of these tests on small sites. If your site starts to pick up steam and you're at 20,000-50,000 monthly visitors, this speed advantage becomes even more valuable.
When other hosts start to slow down, WPX stays steady. Having a 2-second advantage over competitors could equate to way better rankings, AND thousands of dollars in profit more a month. The hosting will essentially pay for itself and then some.
Scalability
WPX is somehow both scalable and not so-scalable at the same time.
On the one hand, you get A LOT of bandwidth and storage with the "Business" plan. And you get up to 5 websites.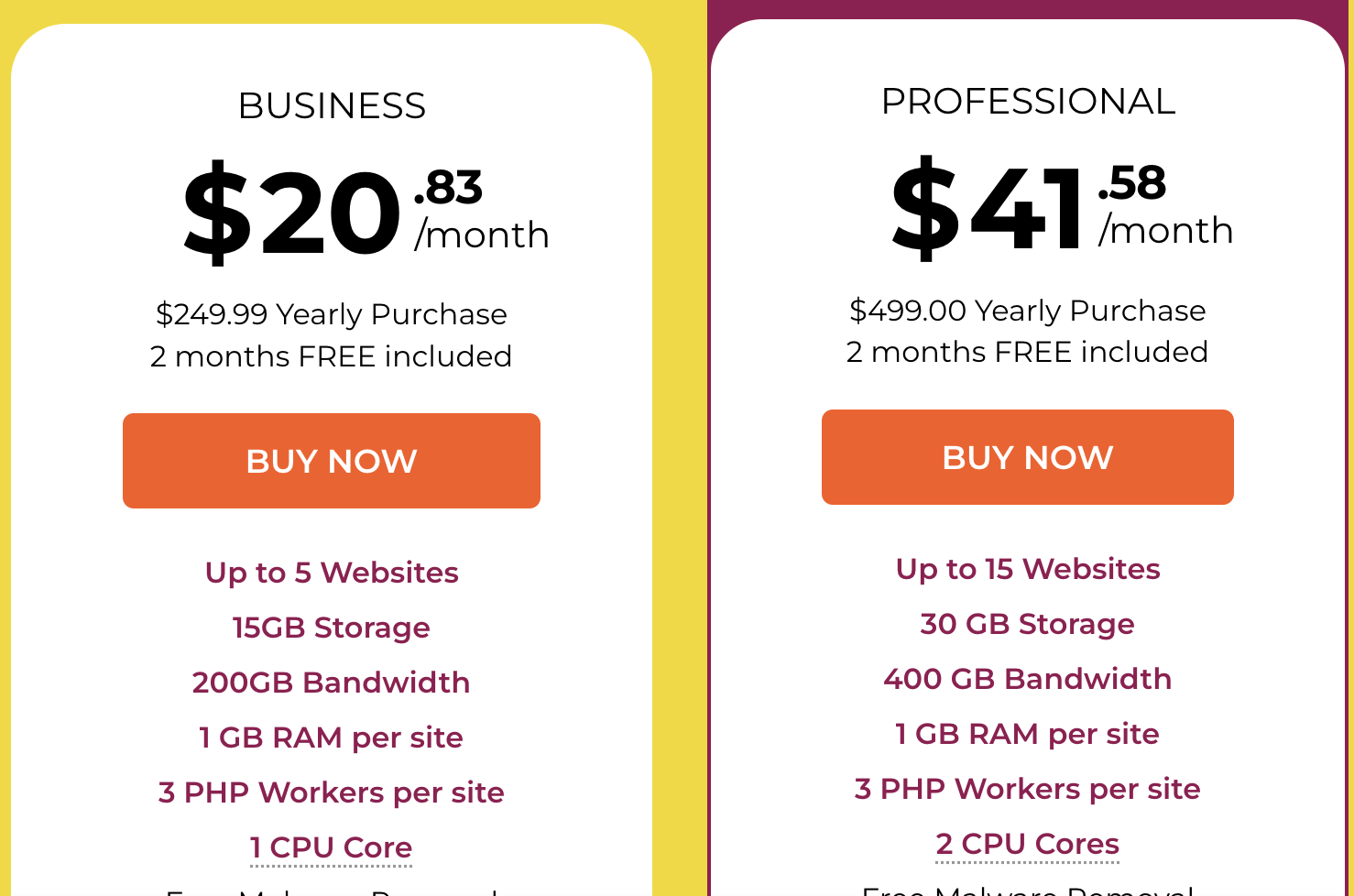 If this is your first site, you're not going to use 200GB. Most small to medium-sized blogs only need 5-10GB of storage maximum. And as long as you aren't getting 50,000-100,000 visitors a month, then 20-50GB of bandwidth is all you need. 200GB is overkill.
And if you ever need more of anything, it's super easy to upgrade and get plenty of sites, storage, and bandwidth.
So, in that way, WPX is ultra-scalable.
On the other hand, going from $250 yearly to $500 yearly is a BIG jump. So, I can't say that WPX is ultra-scalable overall. Normally, hosting providers allow for gradual increases. WPX says "nah ah" to that.
Here's the thing though…
When the time comes that you'll need to upgrade, money won't be an issue. If you really do need 400GB of bandwidth just to keep your website running, you'll be making plenty of money. An extra $250 a year won't matter at all.
Pricing

Now for the sticking point.
A lot of our students here at Blog Growth Engine say "WPX looks great, but it's super expensive. Is it worth the money?".
Let me give you the honest truth here:
WPX is worth every penny IF YOU have the money to invest in your business.
Is $250 a year a lot of money? Yes. Is it worth it for the boost to rankings, conversions, and customer service? Yes, 100% absolutely.
WPX could easily cut your loading time in half or better. That, and any time something goes wrong, there's a knowledgeable person waiting to answer your question (and they're actually a real human being).
Let's break it down even further. $250 per year is roughly $20 per month. For $20 a month you get:
Faster loading times than competitors
Better ranking signals than competitors
Free site speed optimization
30-second support times
99.95% uptime
High-end WordPress security
Here's another way to look at it:
A decent content writer costs anywhere from 10-20 cents per word these days.
So, $20 would get you about 200 words of content on the low end. Chat-GPT costs $20 per month, too. And $20 wouldn't even get you a decent link these days from a site DR35 or above.
I think the $250 price tag scares people off because it's paid yearly and we compare it to competitors like NameCheap or Hostinger.
But when you really break it down, WPX is one of the best value grabs in all of SEO. We're talking about the speed of your site, which is a massive ranking and earnings factor.
The Bottom Line: If you've got $250 to invest in your site, get WPX. You'll be so happy you did when you see your bounce rate drop and rankings grow. If not, there's no shame in choosing something cheaper and migrating to WPX when you've got the funds (again, migration is free).
#2) WP Engine – The Best Web Hosting For Large Sites, Stores, And Agencies
Speed: 4.0/5
Support: 5/5
Pricing: 2.0/5 (for bloggers)
Scalability: 3.0/5
AE's Take: WP Engine is our choice for big eCom stores, large businesses, multi-site owners, and agencies for a few reasons. It's got intense security features, fully managed WordPress updates, automated site transfer, and the best built-in development tools of any host online. If you're building or managing multiple sites for yourself or clients, WP Engine is the only hosting service we recommend.
Pros
Ideal agency features
Best-in-class security
Fully managed WordPress Hosting (updates, security, etc.)
Lightning fast on expensive plans
Cons
Overpriced WordPress hosting
Slower speeds on cheap plans
Low bandwidth and storage
Monthly visitor cap with overage fees
WP Engine isn't as fast or simple for WordPress as WPX. But it's powerful, secure, convenient, and infinitely scalable. That's what makes it ideal for massive sites, bloggers with multiple large sites, or agencies serving clients.
If you're a beginner, just have one site, or don't plan on doing client work, then WP Engine is not the web hosting service for you.
However, if you plan on doing client work or building multiple massive sites, WP Engine is a total game-changer (I hate this word and promise to never use it again).
Here's why:
Next-Level Agency Features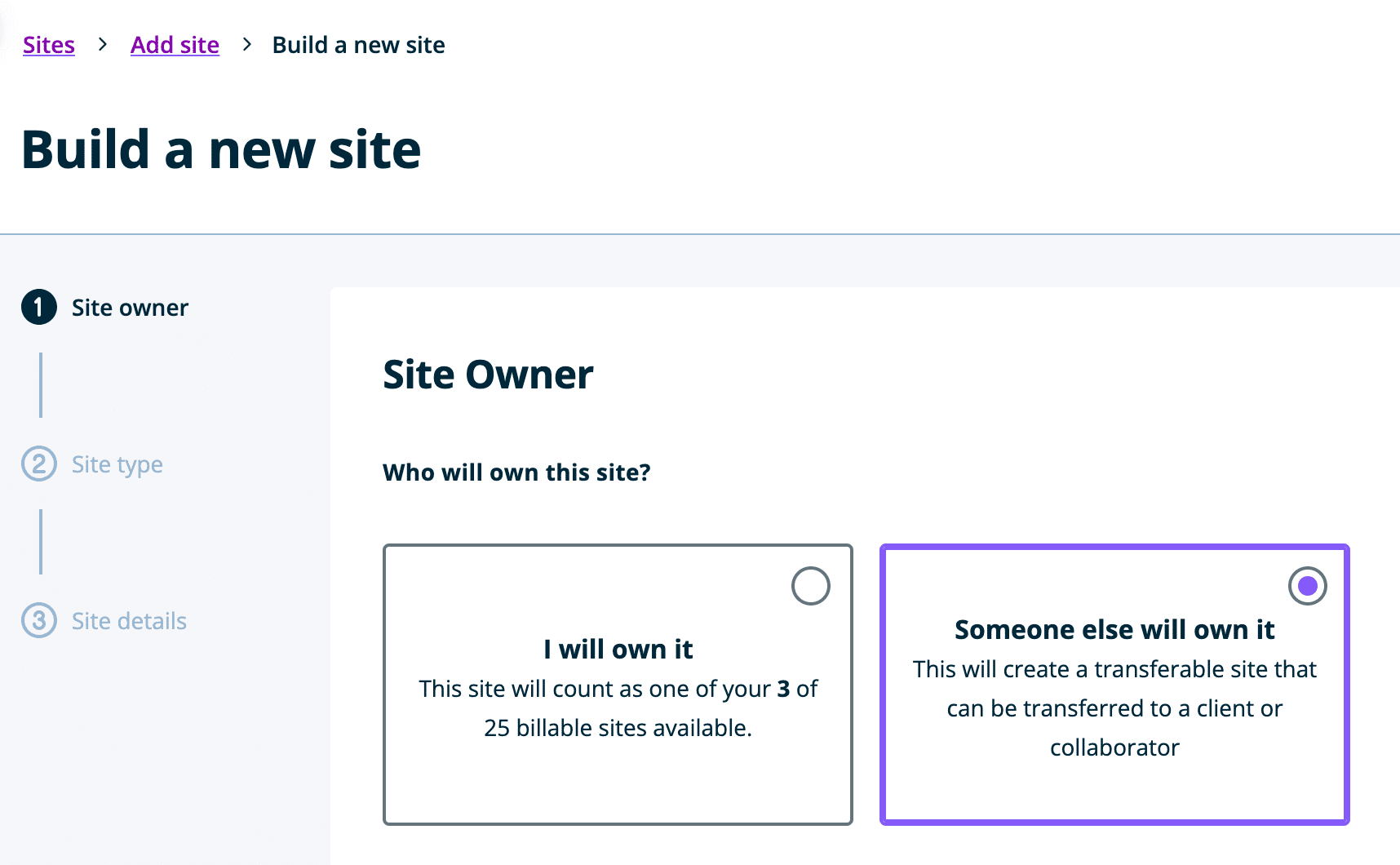 WP Engine is one of the best web hosting services for agencies because it lets you stage and build sites for clients. And it won't count against your billing plan at all.
This lets you choose a theme, test a site, and then hand it off to clients seamlessly. The process is nearly automatic. Keep in mind that you can only transfer it to another WP Engine web hosting plan.
This shouldn't be an issue, though. If you're billing clients for building and hosting a site, they should have WP Engine already anyway.
You can also send clients "demo URLs" that show off the progress of their site build. It's a bit of vanity play, but hey, that's the name of the game.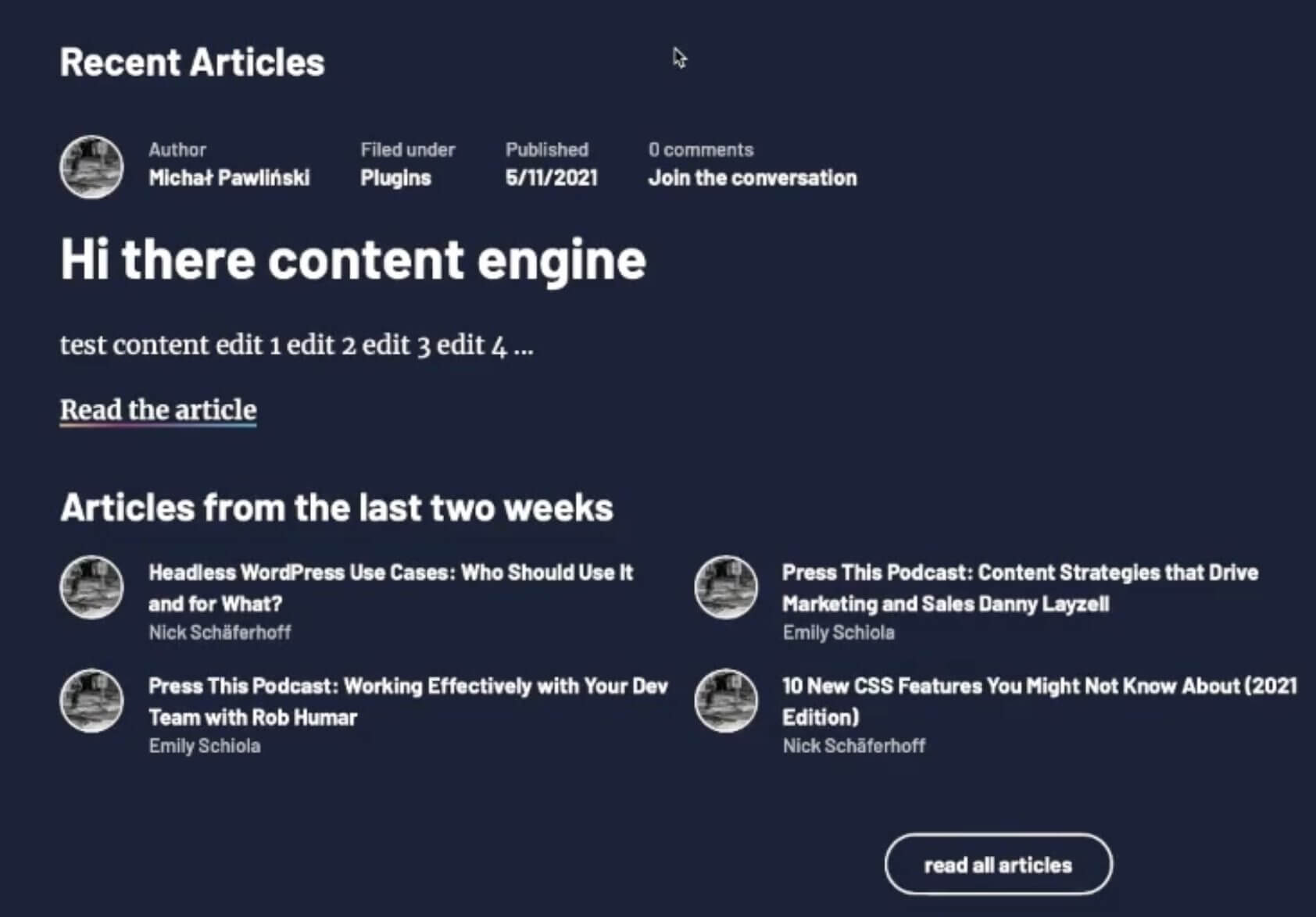 Another reason WP Engine is one of the best web hosting services for agencies is that they find leads for you and pay you recurring commissions for selling WP Engine web hosting services.
The WP Engine Agency Partner Program is a great resource for agencies. It's got:
A partners directory to find services like app design, web design, and digital marketing services
Recurring commissions for selling web hosting services
Bulk discounts for yourself and for clients
Warm leads—this is when other WP Engine customers are looking for services, and you get put front and center in their line of view when they look on the directory
Further Reading: Just to prove how valuable this affiliate marketing program is, check out our list of the best affiliate marketing programs. Compare them to WP Engine's and you'll see how big of an advantage it is to have warm leads sent straight to you.
Advanced Security
We don't need to get into the nitty-gritty of it all, but WP Engine has the best security features of any web hosting service we tested. We'll spare you the sales hype, but just know that security is airtight with WP Engine for a few reasons:
In-House Firewall: WP Engine monitors, screens, and restricts traffic with multiple layers of protection. Their in-house security team built a firewall that automatically protects your site from bot traffic, attacks, and other actors with malicious intent.
Disallowed Plugins: Some plugins open your site to vulnerabilities. This is especially dangerous when working with clients since they often aren't even aware of this. WP Engine automatically scans plugins and automatically disables anything that either makes a site vulnerable or hinders performance.
Disk Write Protection: Sometimes themes or plugins expose you to malicious entities trying to write themselves into your file system. WP Engine protects you from disaster by limiting who or what can write itself into your website. This is done automatically, so you or your clients don't have to worry about it.
Support From Real People: Security, automatic updates, and automatic backups are monitored and supported by real human experts. They're available 24/7, 365.
Automatic WordPress Updates
The final reason we think this is the best WordPress hosting for multi-site owners and agencies is that updates are totally hands-off.
If you've got one or two sites, there really isn't much value in this at all. It takes just a few minutes to update your plugins.
However, if you've got a bunch of sites (or dozens of client sites), then this is a very valuable service.
It's especially valuable when working with clients since you might have zero clue what they're doing with their site. With the Smart Plugin Manager, you don't have to worry about what they're adding to their site or if it's up to date and secure or not.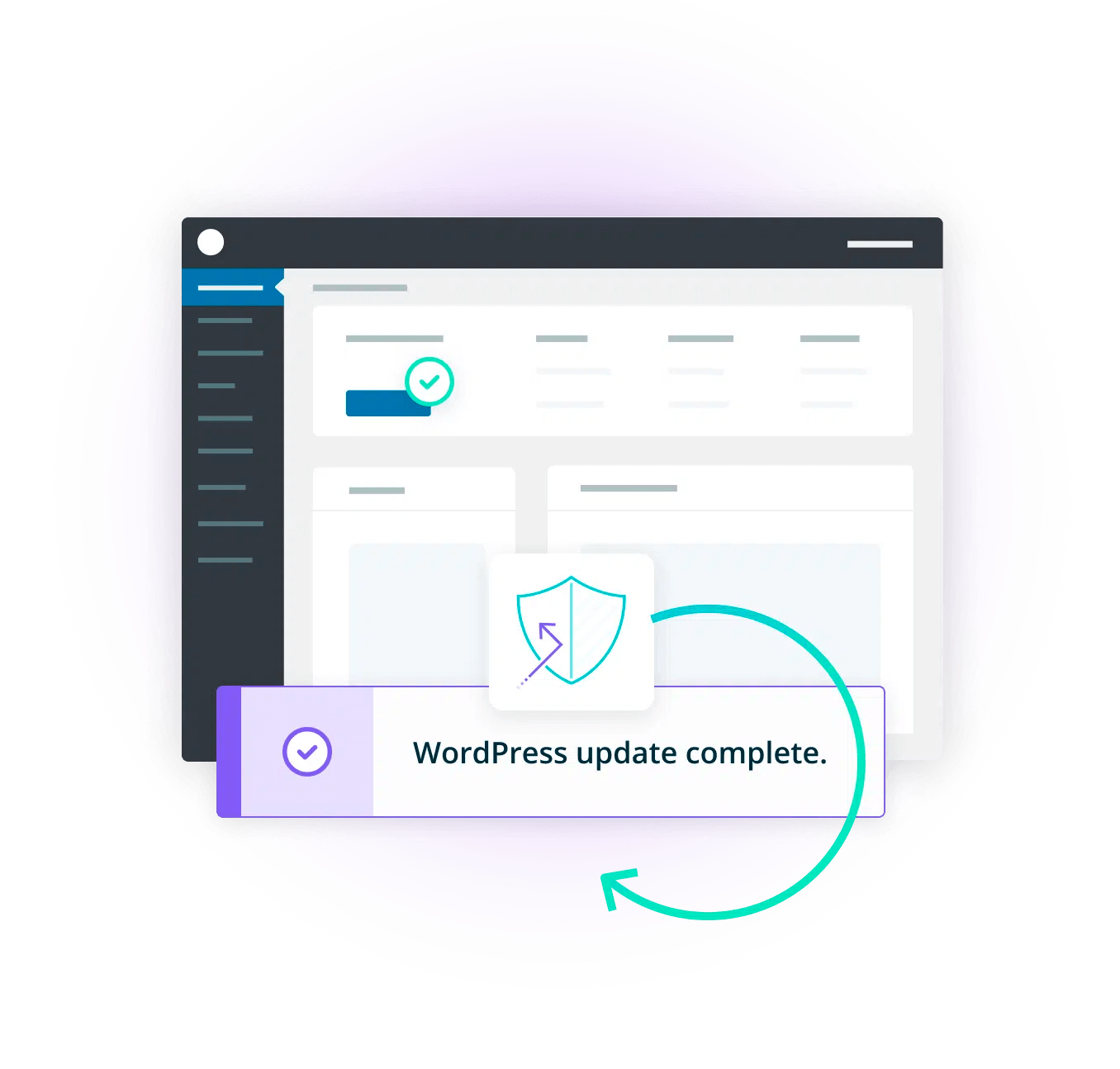 WP Engine handles all of it automatically, freeing up your time to do what's really important (browsing YouTube or buying things you don't need from Amazon).
Pro Tip: Your clients will be very willing to trade money for peace of mind. We recommend offering automated updates as an upsell. "You" will handle all the updates, so their site is always running at peak performance and is totally secure (*wink wink*).
Site Speed
WP Engine isn't as fast as WPX on their basic plans, but it's pretty dang quick.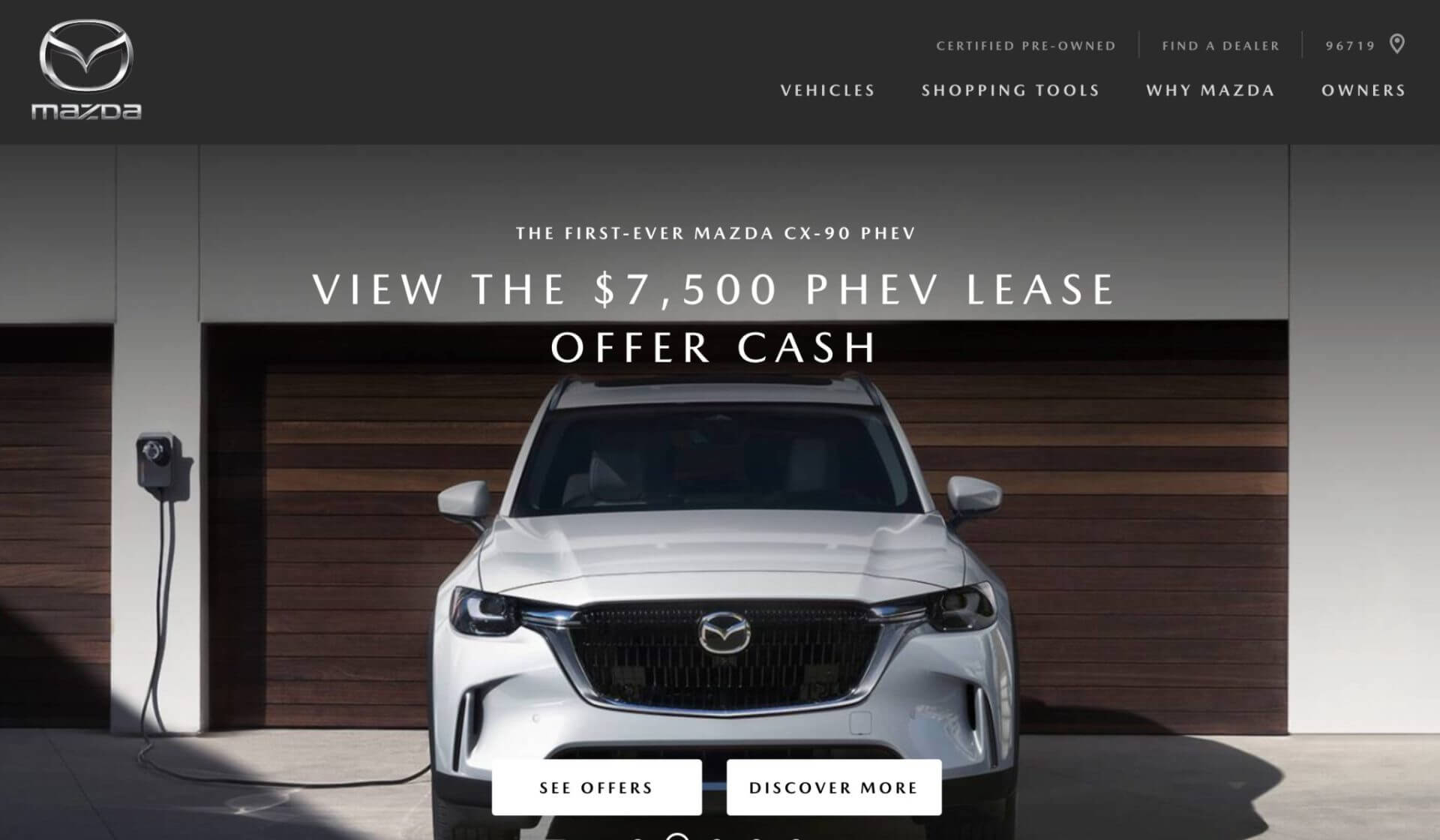 Here's an example from Mazda's home page:
1.92 seconds is a blur considering this page is "heavy" (8.3 MB is well over the average page "weight").
But it's not all sunshine and rainbows with WP Engine—if you aren't on one of the more expensive plans, things start to get dodgy.
Here's a travel blog example:
ArtFire is a huge travel blog with lots of high-res images and content. If you're going this heavy, you really need super-fast web hosting services and site optimization in place. If not, you get this: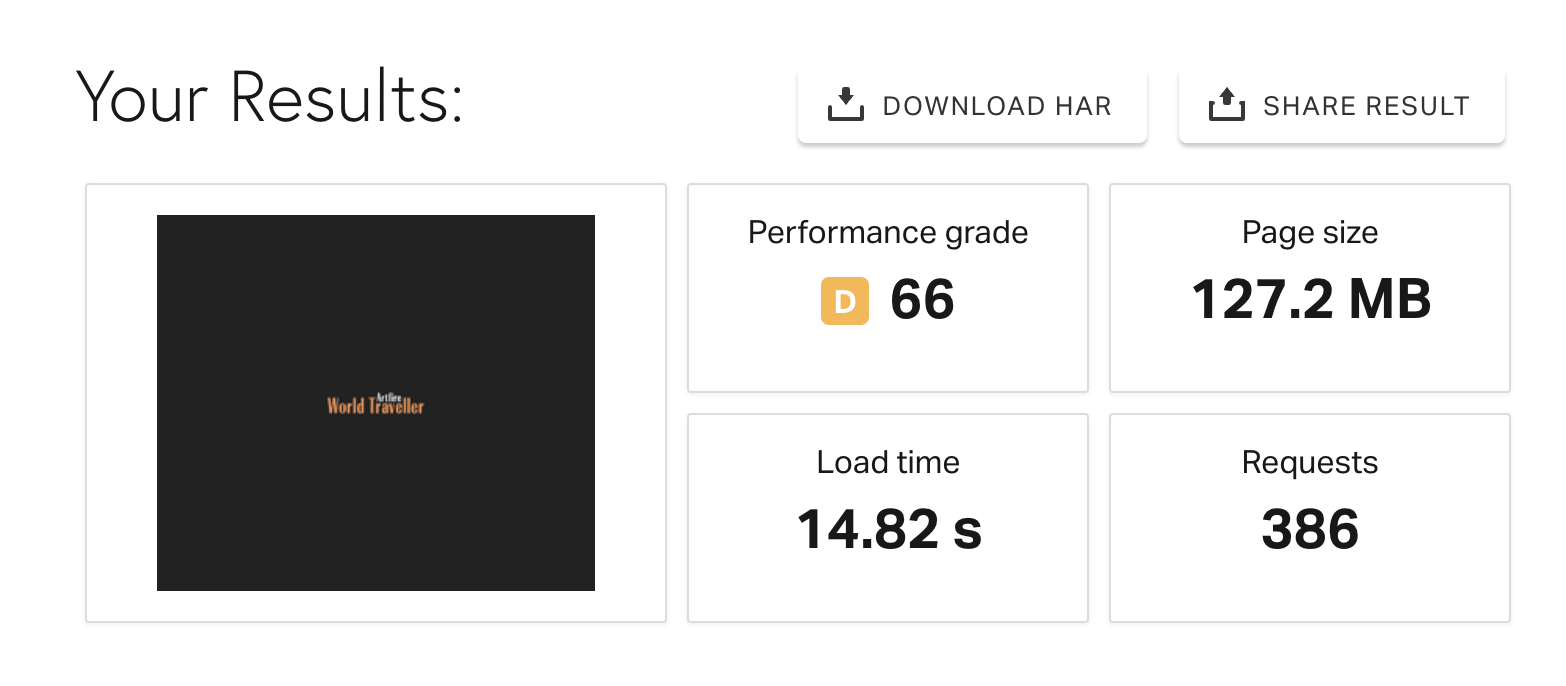 Yikes. Almost 15 seconds. That's enough time for me to TRAVEL to some of their destinations and back again before the site loads.
There are a ton of factors at play here. A few that come to mind are:
Monthly visits
Storage
Bandwidth
Site optimization
My guess is it's a poor man's soup of all of those things. They could be low on storage, have too many visitors, or just suck at optimizing their site. It could also be because of disallowed caching plugins (though WP Engine's "EverCache" system should take care of that).
But let's call a spade a spade here. 15 seconds is unacceptable and would never happen with WPX unless you're intentionally sabotaging your site.
Now, this is just for a single "personal" site. Let's take a look at what happens when you use advanced plans or expensive WooCommerce hosting from WP Engine.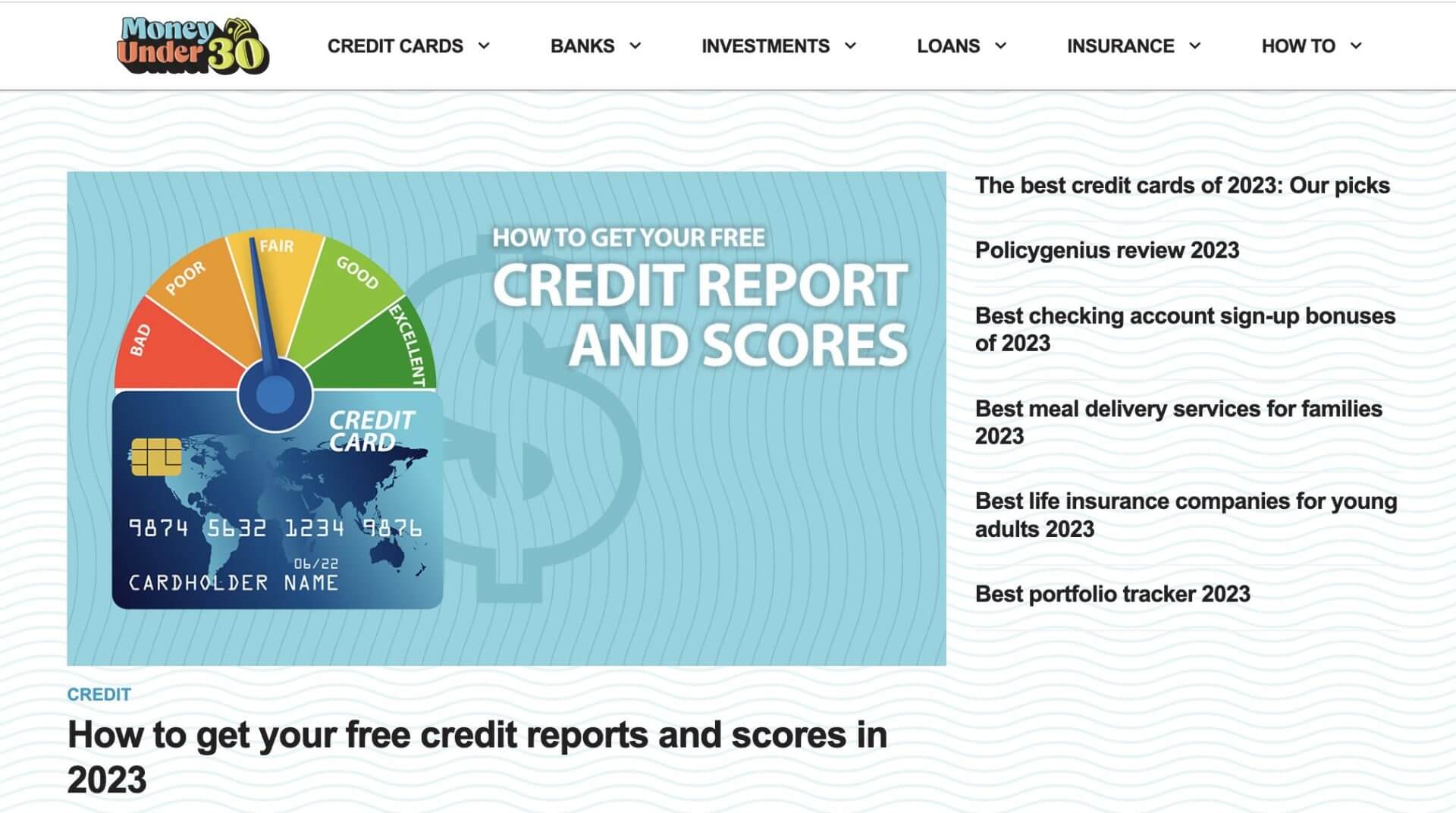 This is Money Under 30, a fairly large and successful site. SiteWorthTraffic.com estimates they get more than 8,000 unique visitors PER DAY: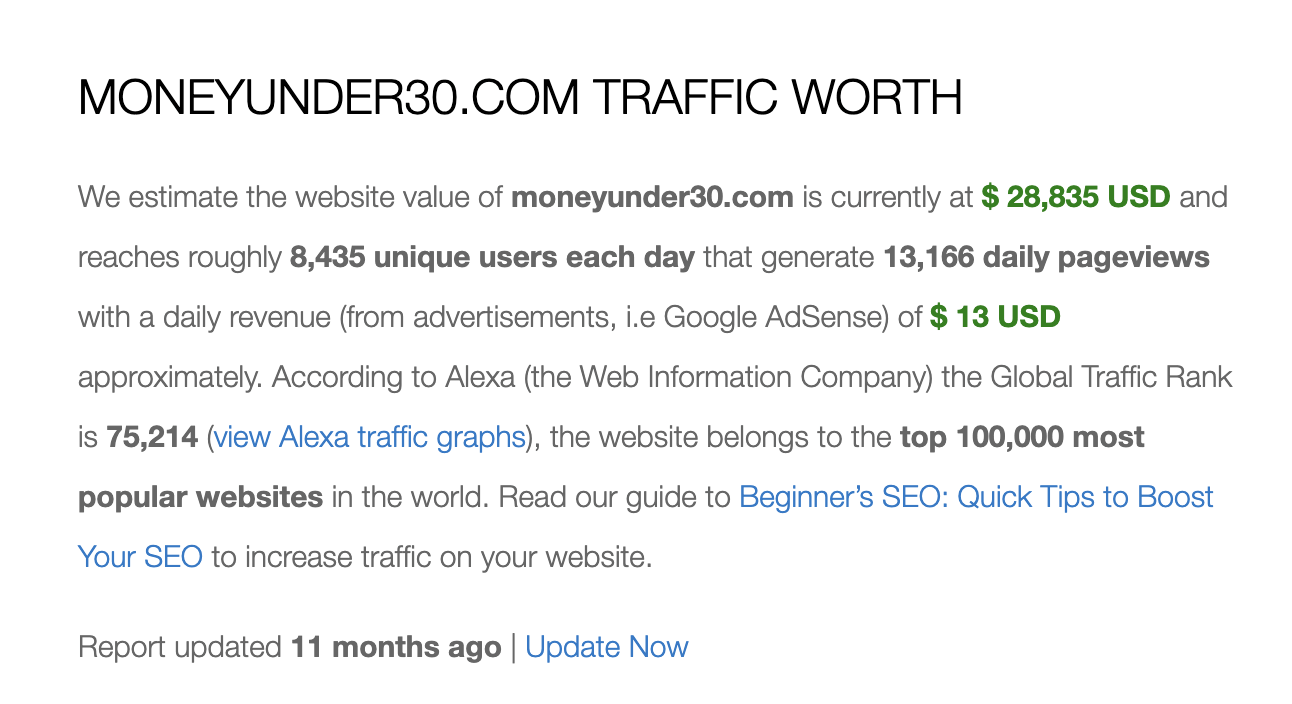 Keep in mind this does not take into account affiliate revenue, which is probably huge for a site like this with a ton of "best" transactional posts.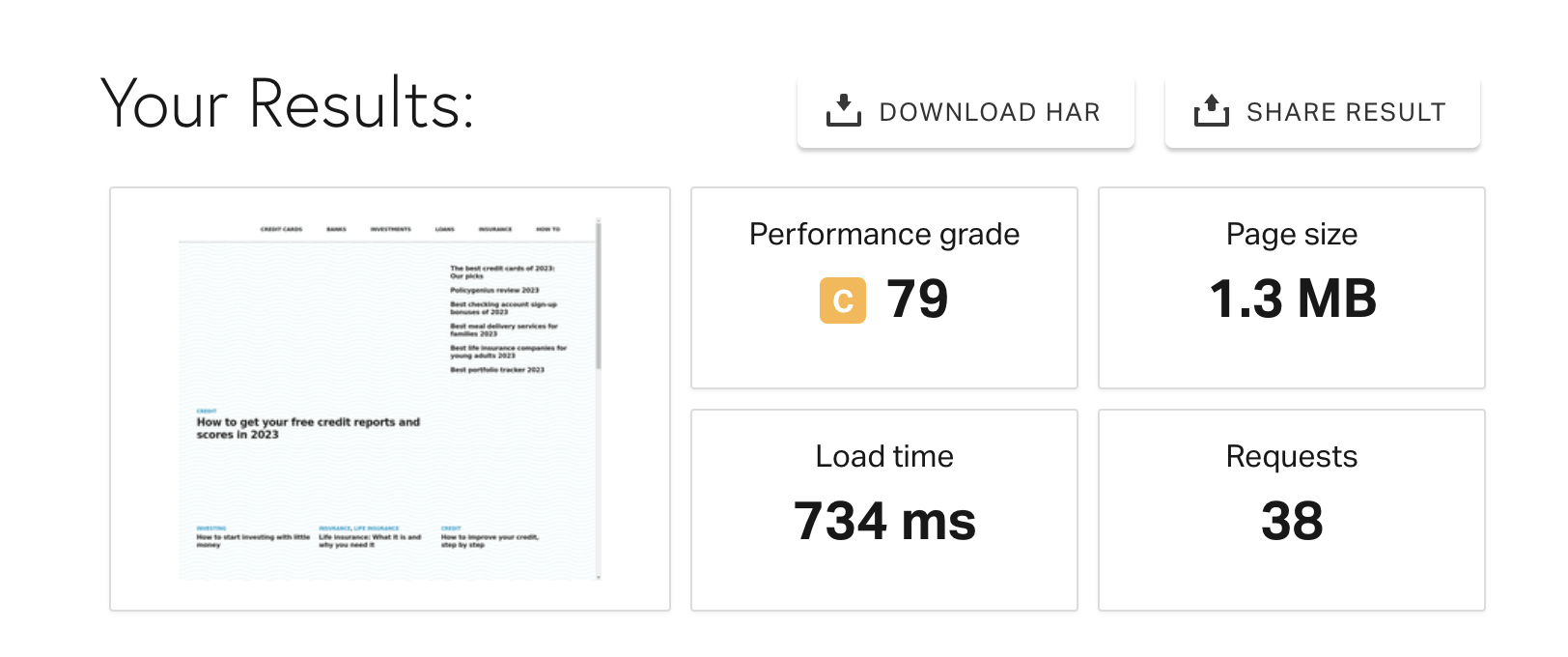 WOAH!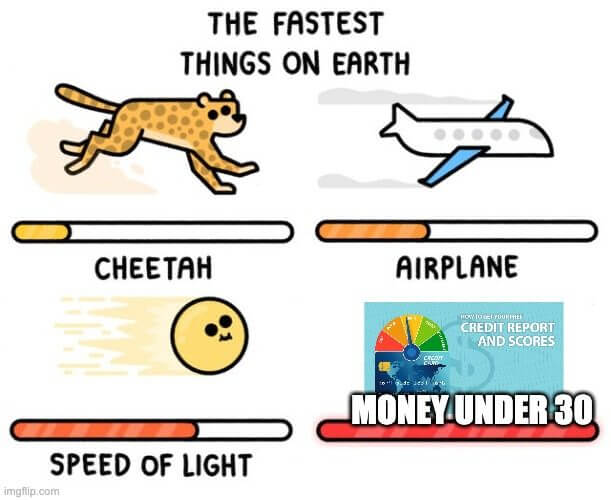 Obviously, I don't know who the owner is or which package they're using. But based on the size of the site, visitors per day, speed, and earnings, I only assume they are on a much better plan than something loading in 2 seconds (or 15, for that matter).
Bottom Line: WP Engine can be very fast IF you're on more expensive plans or eCommerce hosting. But if you've just got one or two sites, it's not worth the price. WPX will be much faster and easier to get the hang of.
Scalability

You're going to notice a pattern here.
WP Engine is scalable for agencies, but for personal bloggers—the majority of students here at BGE—it's not very scalable.
For one, there's a 25,000 visitor cap on your site. And my suspicion is that's total visitors, not unique visitors (i.e., if someone clicks back then returns to your site, that's 2 visitors, not 1).
Anything more than that, and you'll pay $2 for every 1,000 visitors. That doesn't sound like a big deal, but it all adds up.
The biggest issue here is that you only get 10GB of local storage and 50GB of bandwidth. Compare that to WPX—15GB of storage and 200GB bandwidth—and you can see the issue. Plus, if you scale up to 3 sites, now you're sharing 15GB of storage and 125GB of bandwidth between 3 sites. That could get really dicey.
Again, for small to medium-sized sites, it's probably not going to be a big deal. But as you grow, your web hosting services should HELP you scale not HINDER you.
And of course, it's not cheap to upgrade either.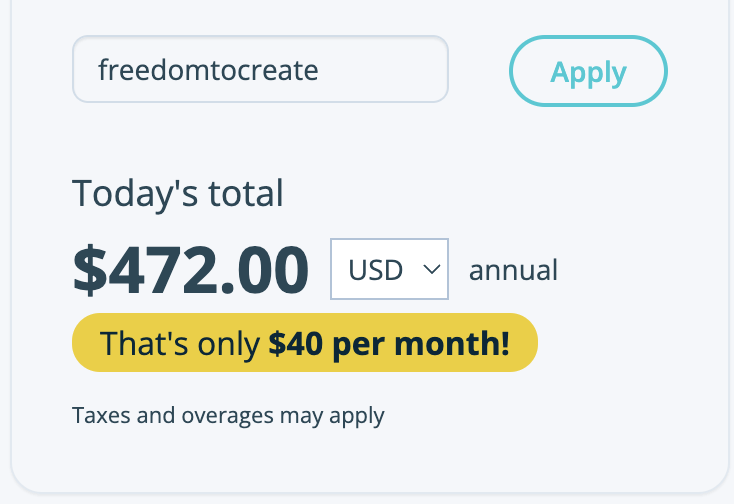 WPX web hosting has the same issue, though. So we can't really fault WP Engine here. It's fair value for one of the best hosting services out there.
All in all, for most bloggers, WP Engine is a bit tough to scale with. That's one of the main reasons we can't call it the best hosting service—it's really not beginner-friendly at all.
Pricing

For simplicity's sake, I'm only going to talk about their managed WordPress hosting prices.
I'll be singing the same song as I did with WPX. Fair warning.
This is NOT a cheap web hosting service. And it shouldn't be.
We're talking about the best web hosting service for agencies and eCom stores. If you're running a seven-figure business, you shouldn't be using cheap web hosting services. It just doesn't make sense.
But there's a big hitch here in the pricing.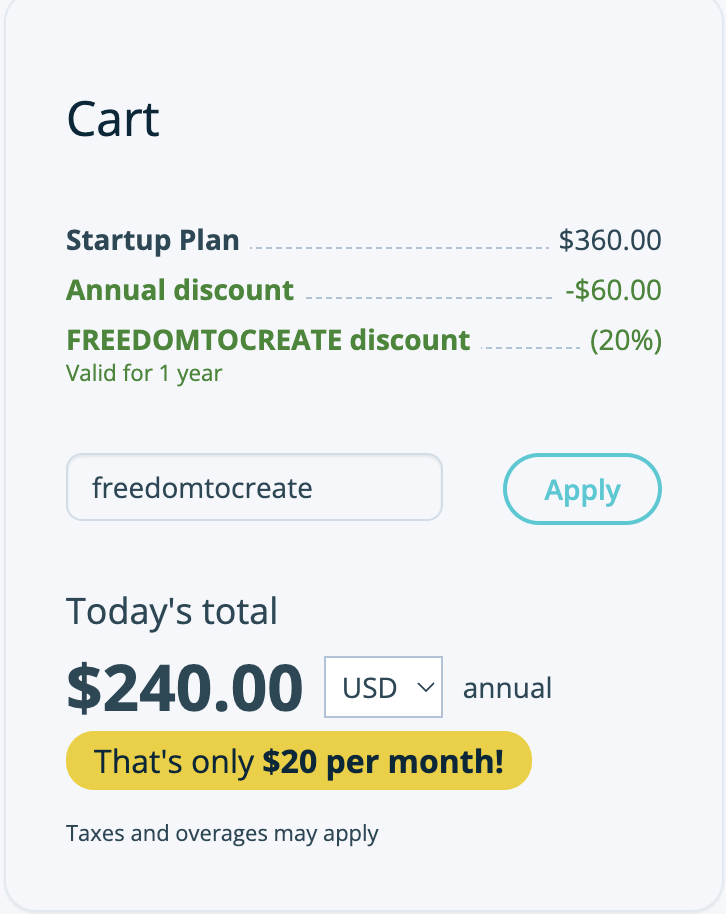 WP Engine's managed WordPress hosting is basically the same price as WPX. But you get:
Worse performance
Less bandwidth
Less storage
Fewer websites
A bunch of advanced features you're never going to use (you don't need agency features and you can handle WP updates on your own)
I think it's pretty clear why we recommend WPX over WP Engine to most of the students here at BGE: it's just flat out better for most bloggers.
There's really no conceivable reason to pay the same for web hosting and get worse performance. That would be insanity.
The real value comes from all the services and features WP Engine has that WPX doesn't have.
For one, WooCommerce hosting:

WPX doesn't even offer this.
And WP Engine's "headless" Atlas web hosting service is another value-added service for agencies: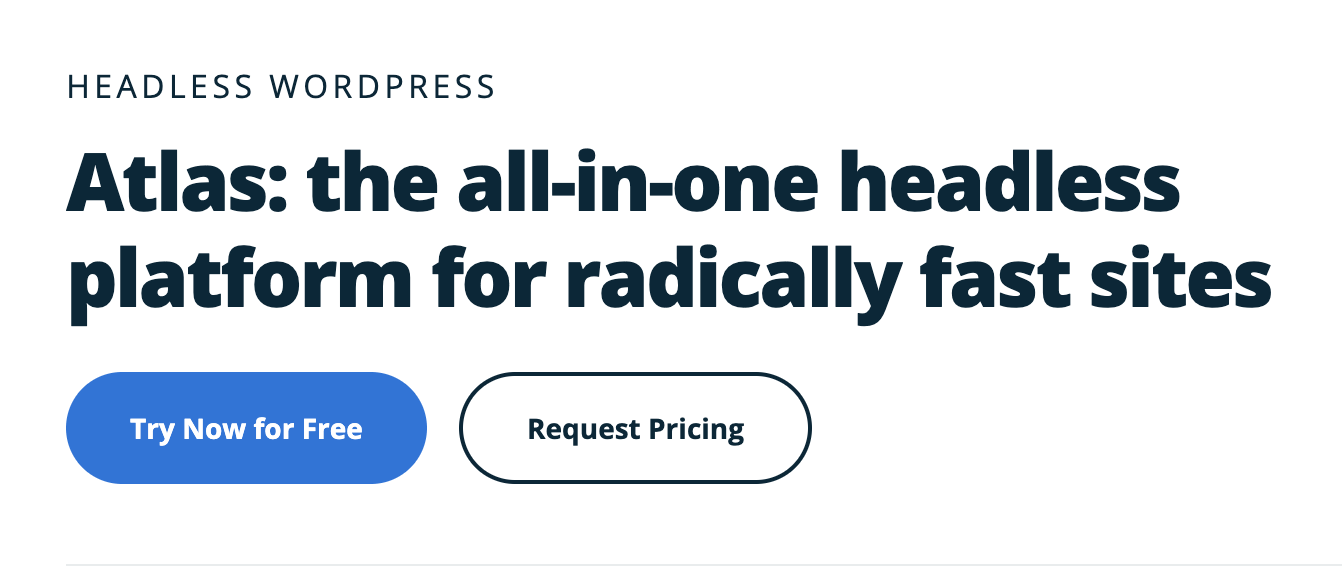 Headless just means you're "decoupling" the front and back end of a site. It's better for development, staging, and handoff to clients.
That's where the real value lies.
For basic WordPress hosting, you'll pay a lot and not get very much.
The Bottom Line: If you're a solo personal blogger, WP Engine is not for you. Just get Hostinger or WPX. But if you're an agency or a big eCommerce store—or a massive content site—then WP Engine is easily the best web hosting service you can buy. And there's a 60-day money-back guarantee. If you don't like it, just get your money back and migrate elsewhere. No harm no foul.
#3) BlueHost – The Best Cheap eCommerce Hosting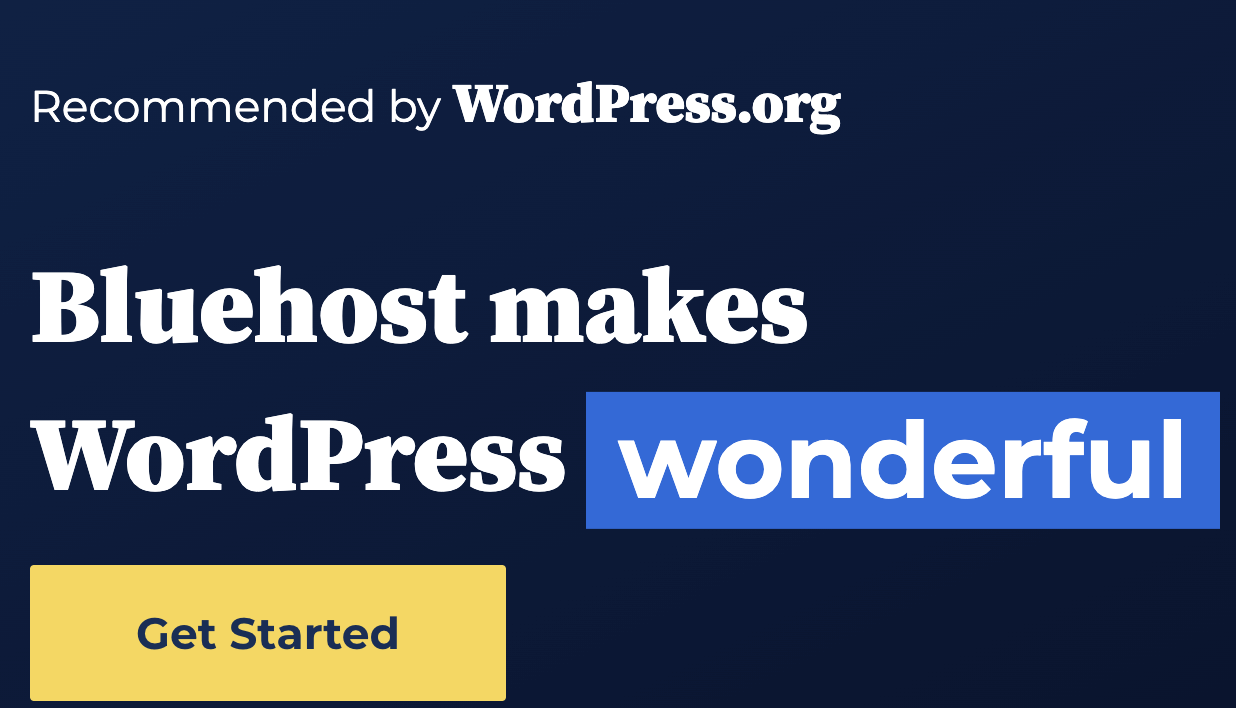 Speed: 3.5.0/5
Support: 3/5
Pricing: 3.5/5 (for bloggers)
Scalability: 3.0/5
AE's Take: Starting a small eCommerce or coaching business? BlueHost is a great web hosting service for coaches, consultants, and small online stores. It's somewhat fast and secure and comes with advanced online store features at a fraction of the price of WP Engine. It's not as good as WP Engine, but it's several hundred dollars cheaper. If you're just starting out or on a budget, it's a good hedge. You can always migrate when money comes rolling in.
Pros
eCommerce features at a bargain
Decent speed for WordPress websites
A solid, reliable brand
Cons
Lags behind competitors in speed and support
Cheap, but not cheap enough
Lacks high-end features
Limited storage
Unmetered bandwidth can reduce speed and result in overage charges
BlueHost is a great alternative for anyone starting an eCommerce store or online coaching business from scratch that doesn't have the budget for WP Engine.
You get solid online hosting for your web store with all the online store features you need to get up and running. Including:
High-converting store themes
Store analytics to track sales
Secure online payments
Appointment booking
Customer account creation
Gift cards
Wishlists
And it comes out to about $120 per year. That's about half the cost of WPX or WP Engine.
We don't recommend running a massive store with BlueHost, but if you're just starting out, you can just get the ball rolling for cheap and upgrade later.
If you're more of a visual person, Adam does a full breakdown of Bluehost on his YouTube channel. It's a lot more fun than reading me droning on about eCommerce hosting.
But BlueHost is so Popular. What Happened?
BlueHost is like that old friend you have from high school who doesn't contribute much to your life…but you love them all the same. It's kind of like an attachment thing. It's just so hard to get rid of someone that's been in your life this long.
On the one hand, BlueHost is affordable, easy to use, and reliable. On the other hand, it's not as fast, affordable, easy to use, or reliable as Honstinger. So, it's hard for us to really recommend it anymore.
Here's the main problem: BlueHost is pretty much stuck in 2017.
The last meaningful update to BlueHost was back before the invention of paper and ink:
BlueHost is a bit of a dinosaur these days. It's been around since 2003 and changed hands several times. That usually means they'll sacrifice performance to increase profits and keep shareholders happy.
To be fair, Hostinger has been steadily increasing prices as well in the last few years. I wouldn't be surprised if their web hosting services were more expensive than BlueHost's sooner or later. But that's for another day.
OK, so if you're bashing BlueHost so much, why is it still on this list?
Good question.
It's not that BlueHost is bad. It's just not as good as competitors, especially considering pricing. We'll cover all that down in the pricing section.
BlueHost is still a really solid web host. It's decently fast, reliable, scalable, and simple to use. There's nothing wrong with it. It's just lagging behind younger, hungrier competition. While other companies are getting with the times, BlueHost is falling behind.
Let's call back to that speed test Emit Reviews did on his YouTube channel: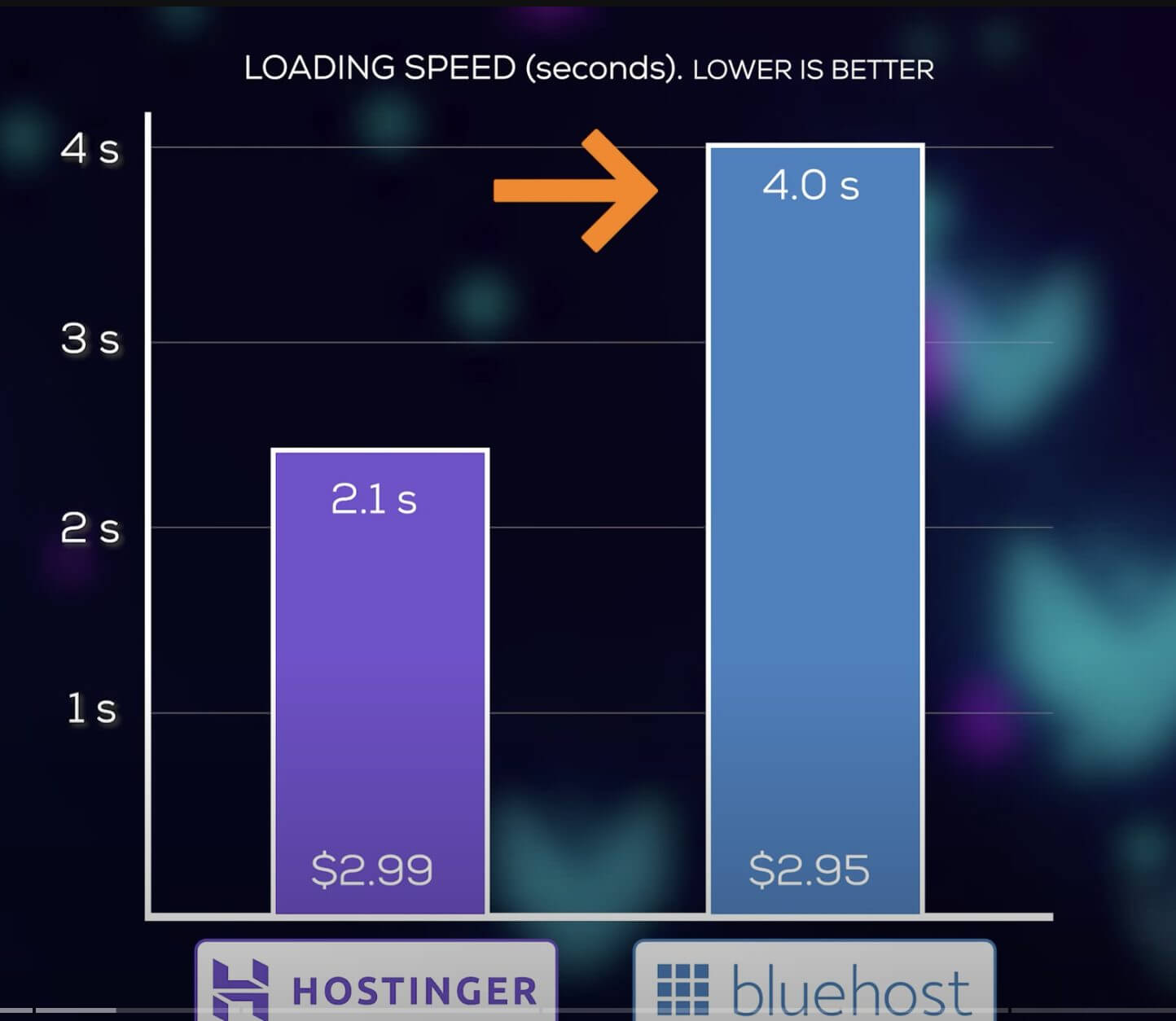 Hostinger was nearly twice as fast for basically the same price.
You can see it right on their website: BlueHost's VPS hosting still runs on Apache 4 (and some may even run on Apache 3). And as we saw before, LiteSpeed is lightyears ahead of Apache.
That, and they don't offer nearly as many websites or the bandwidth as other cheap web hosting services like Hostinger.
Essentially, they are just riding along with cruise control set at 55MPG and getting by on reputation alone.
With that being said, their online store hosting is still pretty solid.
Online Store Hosting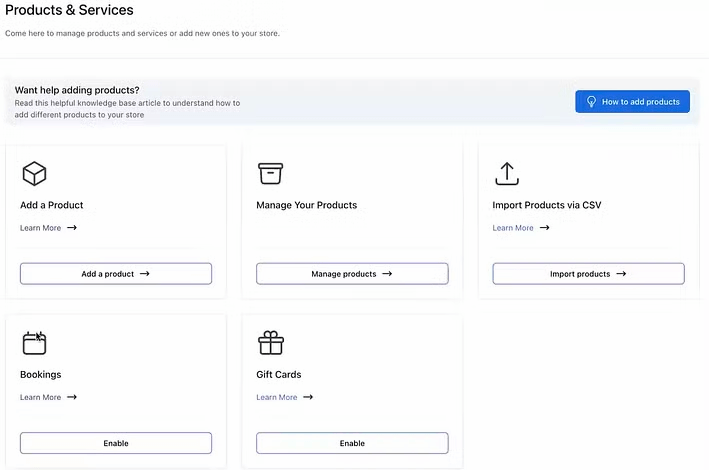 BlueHost is one of the most affordable web hosts for online stores. If you've got a WordPress site selling products, BlueHost makes it easy to add, import, manage, and analyze products and sales right from the dash.
This web hosting provider makes it easy to do all of the eCom hacks we love like bundle products together, offer gift cards, add upsells, and run promotions: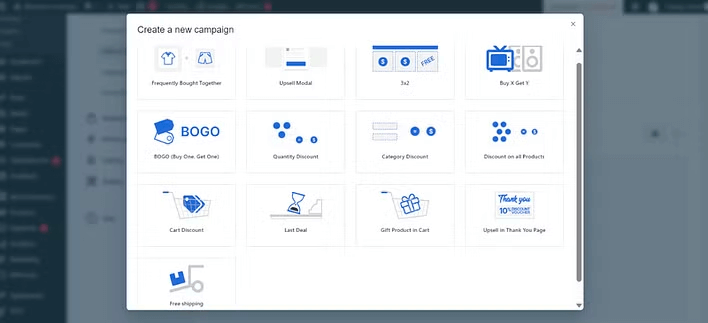 BlueHost also has a few cool plugins that help you get more bookings or sales like:
Bookings and appointments
AJAX search—easily search your store for products
Wishlist (create a list to share with family or friends)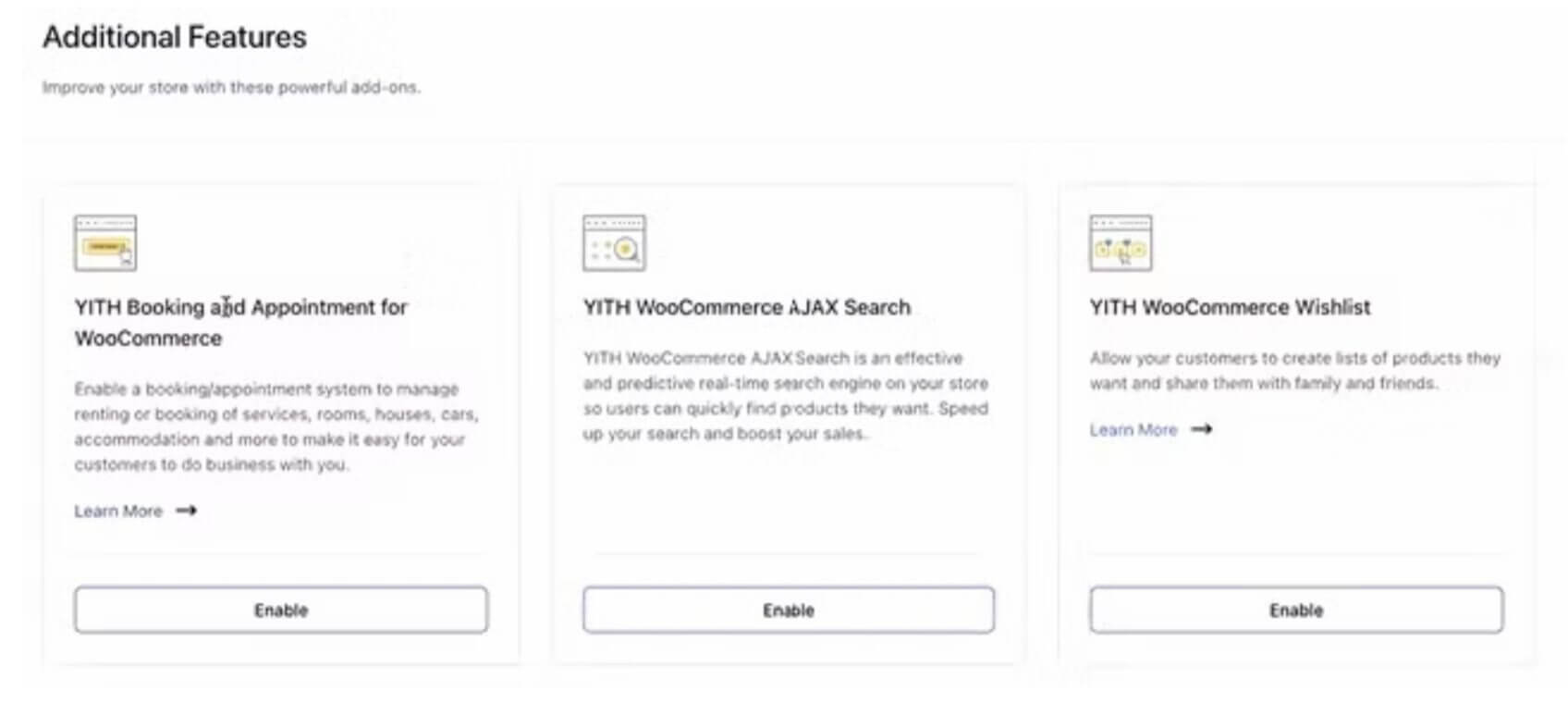 Just for reference, I ran a quick test on a personal coaching site using BlueHost, LaIvana.com. The results weren't spectacular: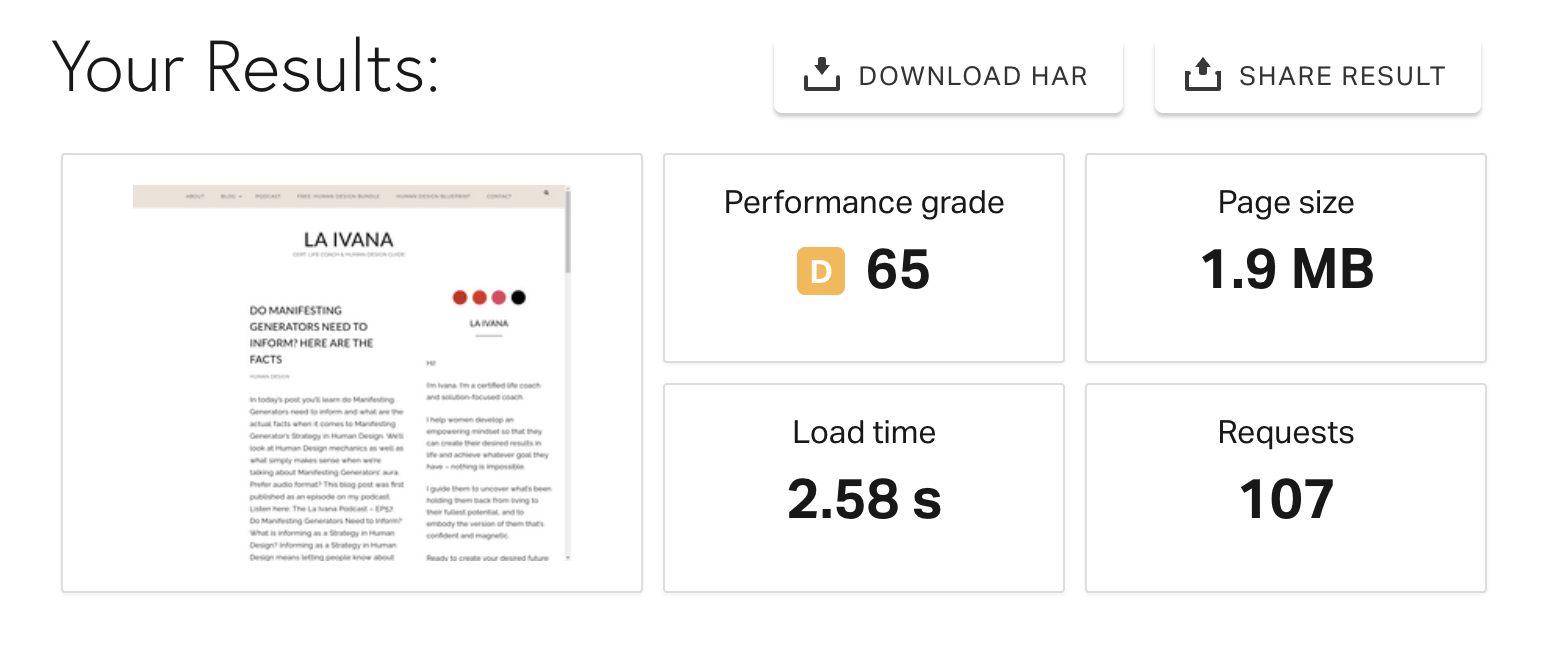 Here's a small online shop using BlueHost as well. It's a healthcare store:
Not the snazziest-looking store, but it'll do.
The results aren't mind-blowing (to be kind):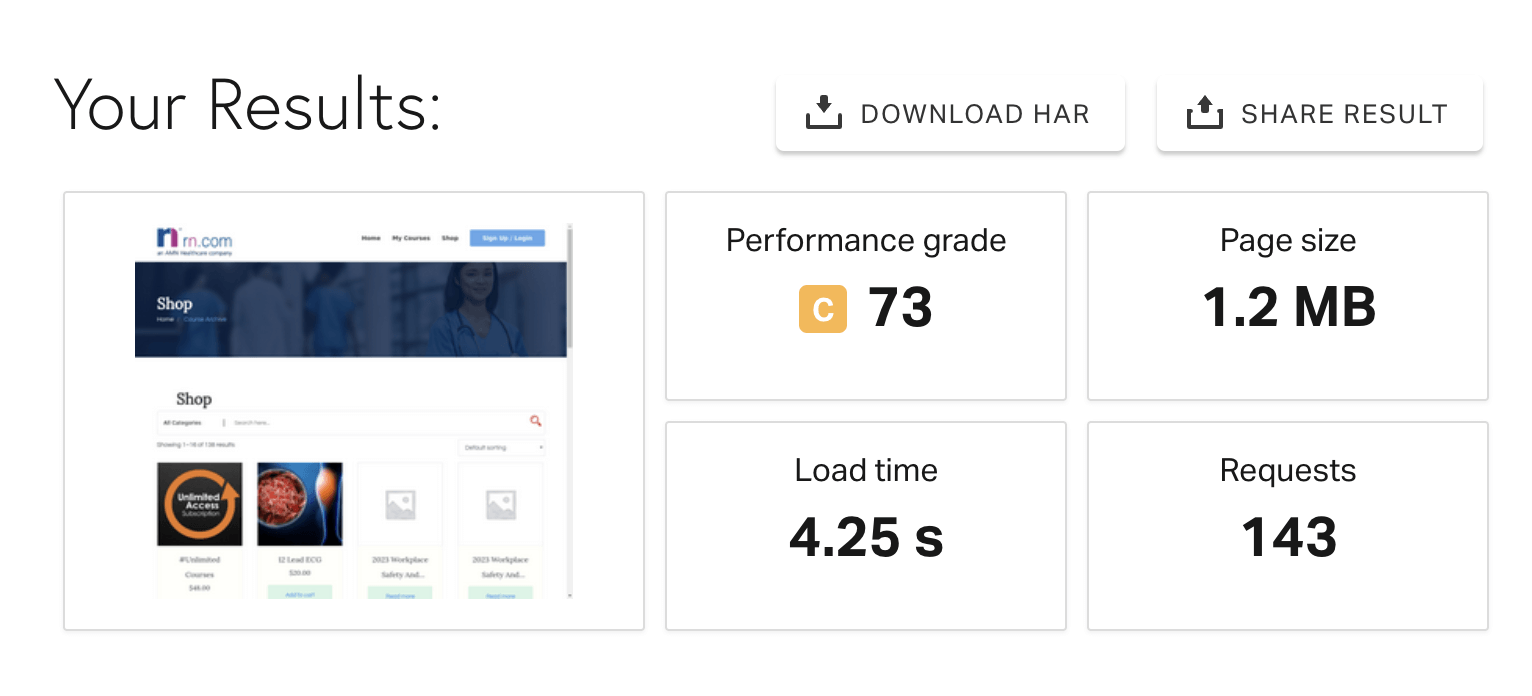 This is why we can't put BlueHost above other web hosting providers. The low-priced hosting plans just don't offer enough value.
One key note here: we don't know for sure if they're using managed WordPress hosting, VPS hosting, shared hosting, or dedicated hosting. We can only guess which types of web hosting they're using.
OK, let's move on to the core vitals here.
Site Speed
You've already seen a lot about BlueHost's speed, so I won't beat a dead horse here.
On the one hand, they just don't stack up to Hostinger, WP Engine, or WPX.
Here's another small niche site about hunting I randomly pulled from a list: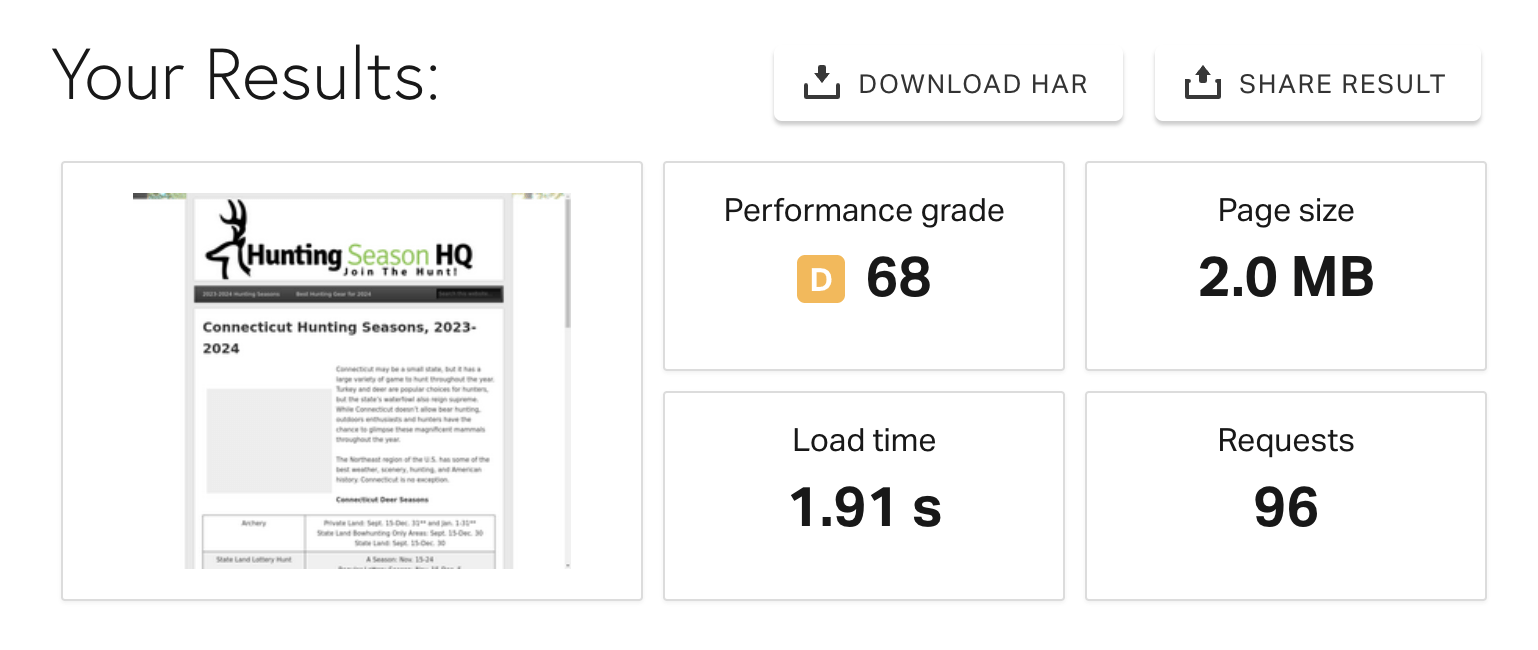 Nice, not bad at all…
Except when you realize it's the most basic site ever: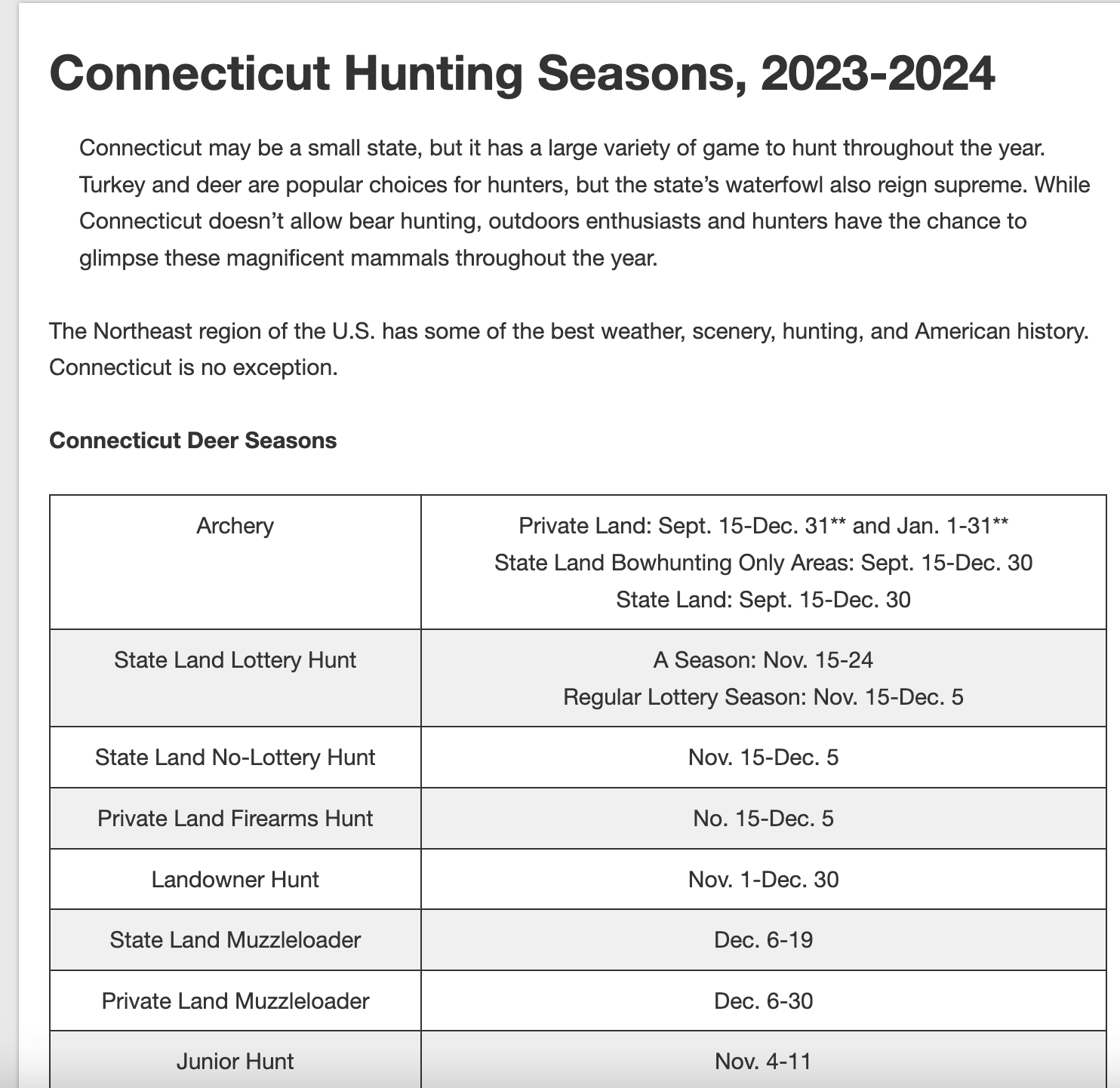 Connecticut? Is that even a real place? What's going on here?
NOTE: I'm one of the few living people who's actually from Connecticut, so I can make fun of it. No hard feelings.
I think the personal coaching site test from before is a more accurate depiction of what most beginner bloggers will get with BlueHost: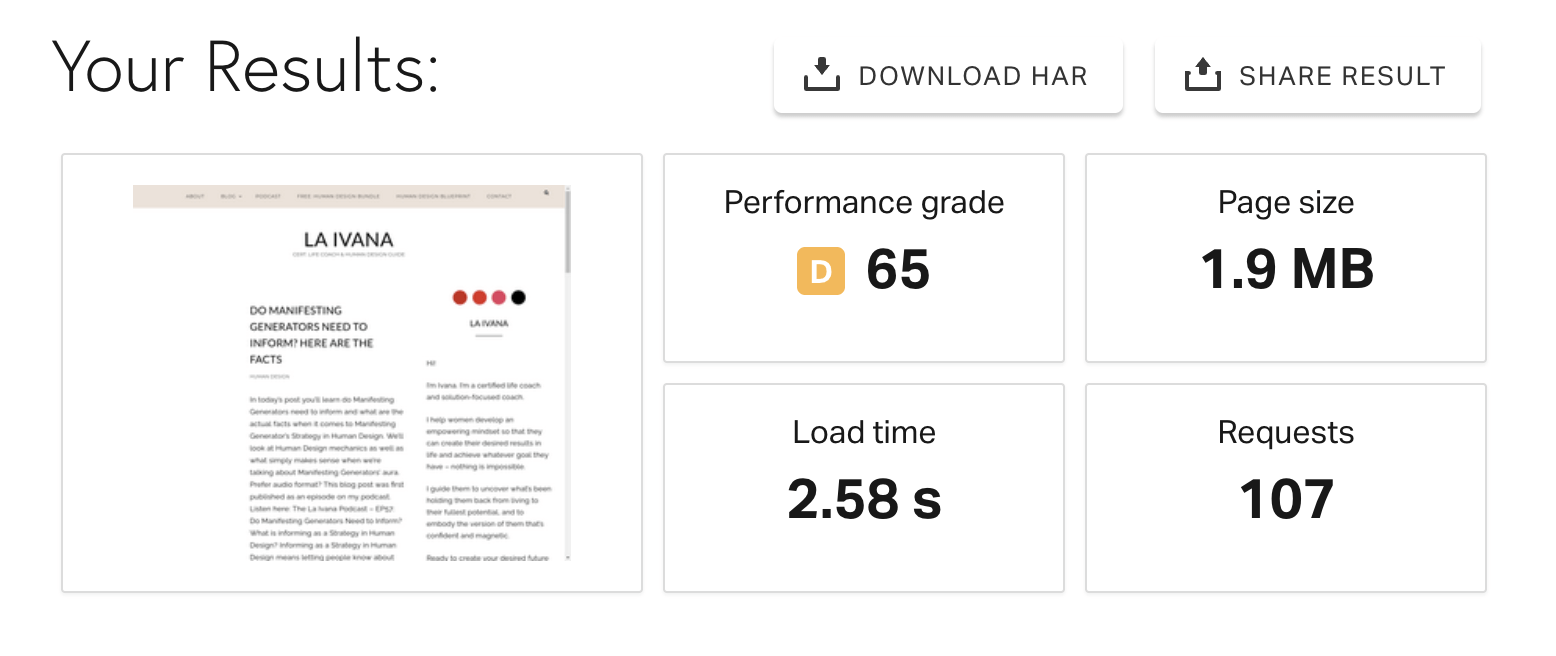 Somewhere between 2-4 second loading time.
Compare that to a similar coaching/tips blog with Hostinger web hosting: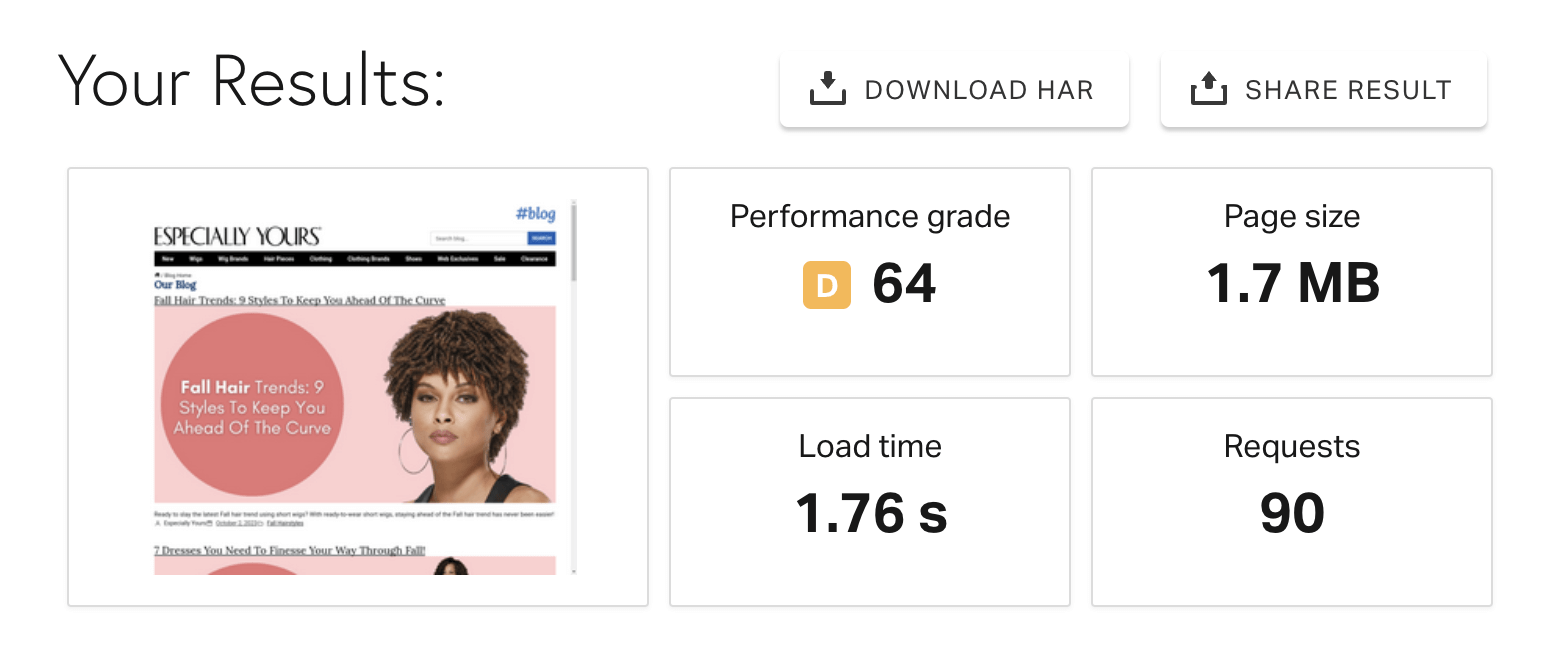 Similar blog. Similar page size. Way faster loading speed. I'm sure results may vary depending on if it's VPS hosting, dedicated hosting, or some of the other hosting plans, but this paints a good general picture. BlueHost hosting plans just don't deliver the same speeds.
Scalability
BlueHost web hosting might look scalable on the surface. But dig a little deeper, and it's not nearly as scalable as you think.
Yes, their hosting plans are dirt cheap compared to WPX or WP Engine, so you could "scale up" to higher hosting plans easily.
But there are a few major issues you need to be aware of.
First, this web host uses "unmetered bandwidth" rather than the typical metered or "capped" bandwidth you see with other hosting services.
Sound good?
Eh, it is and it isn't. If your hosting is fast no matter how many visitors you're getting, then it's great. But if your hosting is slow, then it doesn't matter if your bandwidth is metered or not—it's always going to be slow.
Let me explain:
Unmetered bandwidth basically means BlueHost won't limit your bandwidth at all. All of their hosting plans for WordPress work this way.
But that doesn't mean your website won't slow down or have other performance issues. Sure, you can transfer as much data as you want. But if you start to get thousands of visitors, your site will run more slowly the more visitors you get. And this is true for virtual private server hosting, dedicated hosting, or any other type of hosting they offer.
BlueHost actually says this right on their website…of course, it's hidden in the fine print :).
And second, BlueHost's security and customer support aren't as good as WP Engine. So, even if you did scale up, your site might be vulnerable.
Pricing
We've talked about pricing ad nauseam here, so let's keep it short and sweet.
BlueHost has super affordable hosting plans:

However, Hostinger also has super affordable hosting plans. And you get:
Faster speed
More storage
More bandwidth
More websites

And, if you've got the budget, WPX gives you way better speed, customer support, and advanced WordPress features.
That leaves BlueHost kind of stuck in no man's land. It's not cheap enough to justify the drop in performance, and it's not that much cheaper than WPX for customers with a decent bankroll.
However, their WooCommerce web hosting services offer a ton of features and solid performance for about half that of WP Engine.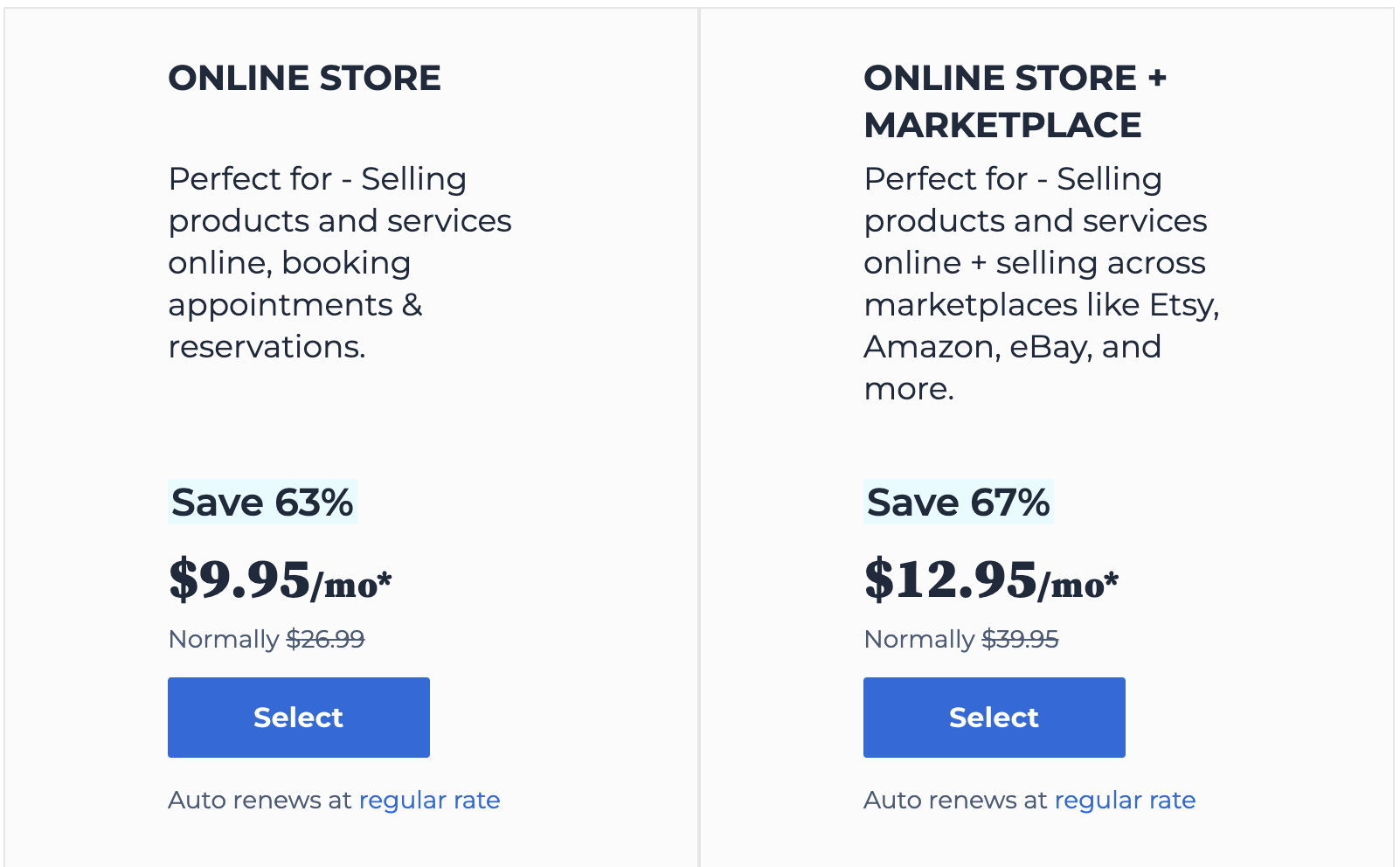 So, if you want to save about $120 per year, BlueHost is solid value.
The Bottom Line: It's clear. BlueHost has been surpassed by Hostinger as the best cheap web hosting service. And it's not nearly as good as WPX or WP Engine. If you've just got one website and want to save money, Hostinger is best for you. But, if you've got a small online store or are a solo coach, BlueHost ain't so bad.
The Best Web Hosting Services of 2023: Final Thoughts
If you're still with us, thank you for reading this behemoth guide to the best web hosting services of 2023.
I think the verdict is clear:
If you're on a budget: Hostinger. It's cheap, fast, and easy. It's the best cheap WordPress host out there proven by real data.
If you want the best, fastest, and most reliable web host: Get WPX. It's not even a question.100% worth the investment.
If you're running a large eCommerce store or multiple websites with thousands of visitors: WP Engine. It's a godsend for agencies and online stores.
If you're running a small online store or coaching business: BlueHost is a solid option here if you're on a budget.
Our forum at Blog Growth Engine is always talking about the best hosting companies, so we hope this has settled the debate.
We'd love to know which web hosting service you decided to choose. Let us know how it's working out. We're always happy to adjust our reviews if we get real, palpable data.
Cheers!
The Adam Enfroy Team
Editorial Process:
Our reviews are made by a team of experts before being written and come from real-world experience. Read our editorial process here.
Some of the links in this article may be affiliate links, which can provide compensation to us at no cost to you if you decide to purchase a paid plan. These are products we've personally used and stand behind. This site is not intended to provide financial advice. You can read our affiliate disclosure in our privacy policy.
---
Last Updated on October 17, 2023 by Kevin Meng