157 Best Affiliate Programs of 2023 (High Paying for Beginners)
In this article I'm going to show you the best high paying affiliate programs on the market right now, how their commission rates and payout structures work, and give you tips on how to promote your links.
Why?

Because few things are better than waking up, checking your affiliate account, and finding you made $957.60 in your sleep:

And, in this post, I want to help you get that feeling for yourself!
I'm going to show you the best high paying affiliate programs on the market right now, how their commission rates and payout structures work, and give you tips on how to promote your links.
Who Am I And Why Should You Trust Me?
My name's Adam Enfroy and I'm an Affiliate Manager turned 7-figure affiliate blogger; so I've seen both sides.
I managed affiliate programs for global 9-figure brands, and after learning the ins and outs of how affiliate marketing works for both publishers and advertisers, I launched the site AdamEnfroy.com in January 2019.
And it became the fastest-growing affiliate blog ever created.
Watch my latest video on the best affiliate programs and subscribe to my YouTube Channel:
First, if you don't have a website yet to make money with affiliate marketing, I recommend you launch one with a managed WordPress solution.
You can read my guide on starting a blog or my web hosting reviews to get started with your affiliate site.
Ultimately, you can set up an affiliate site with Bluehost for just $2.95/month.
What Are the Best Affiliate Programs?
Here are my picks for the top high-paying affiliate programs.
Best Overall Affiliate Program.
While I cover a lot of different affiliate niches in this article, one affiliate program covers all the bases and is the easiest to promote.
That affiliate program is Fiverr.
Fiverr is like the Amazon of digital services.
By signing up for the Fiverr affiliate program, you can promote the world's biggest marketplace for online services.
The options are endless, from logo design and writing to programming, WordPress gigs, and business services.
And after promoting these services, affiliates earn up to a $150 CPA for every first-time buyer or up to $1,000 per sale with their $10 CPA/10% rev share hybrid model (service prices go up to $10,000).
They also provide the ability for affiliates to promote individual gigs directly on their blog posts with Fiverr Gig Ads:
With 250+ categories and over 3 million digital services you can promote, Fiverr is my overall #1 choice as the best affiliate program.
Get started as a Fiverr affiliate.
Alright, let's move on to the complete list.
The Bluehost affiliate program is super popular as a web hosting service.
With their plans starting at $2.95/month and one-time payouts starting at $65+, the cost barrier is low, and the commissions are high.
Because of this, they are one of the convenient ways for affiliate bloggers looking to make money online.
After you sign up for their program, you get credit for referrals up to 45 days after the first click.
Payments occur between the 16th and the end of each month, and you'll need at least $100 to release your payment.
By promoting Bluehost, you'll enjoy high conversion rates and have access to text links and banners to help them quickly.
Their affiliate managers provide excellent customer service, and they are my #1 overall pick and come with my highest recommendation.
For more information, you can read my full review of the Bluehost Affiliate Program.
And if you still need to launch your affiliate website, click my link below to get 63% off your Bluehost plan.
Content At Scale is one of the best content automation platforms.
It was designed to replace the need for businesses to hire a cumbersome team of writers while allowing them to cut down cost, time, and operational inefficiencies associated with otherwise outsourcing their content creation.
This incredibly efficient platform offers users a great affiliate program as well.
Those that refer others to this software get up to 15% recurring commission on all products.
You can get monthly commissions between $75 and $300 just for referring new customers.
Tailor Brands is trusted by those that need to launch a business quickly while ensuring their brand looks great.
A top-quality logo marker is critical to success, and Tailor Brands offers a wide range of logo design options for businesses of all sizes.
Their AI tool can also help businesses create social media content, publish digital business cards, and do anything else they need to get off the ground.
They can also help businesses form an LLC to ensure they follow the proper legal protocol for their business type.
When it comes to the affiliate side of things, you can start earning in three ways based on what you promote:
You can cater your messaging based on your audience and what you think will resonate most with them.
You can get paid up to $500 for each referral you make.
They also provide professional support to help you get started and answer any questions you have along the way.
Thinkific is my favorite online course platform, offering 30% recurring commissions to their affiliate partners.
They are a growing company well known in the space, boosting their conversion rates.
Whether you are new to the online course world or a seasoned veteran, this platform is worth considering.
The ability to own and deliver the learning experience in a convenient format for the learner sets online courses apart from other learning methods.
In my opinion, Thinkific facilitates this process better than any other platform I have encountered.
They also offer a great affiliate program so that you can earn money by promoting their platform.
You can earn up to $1,700 per referral every year.
Hostinger is another popular web hosting platform that can offer affiliates up to $150 per sale on a tiered pricing structure.
Their affiliate partner program offers a base payout of around $60, with the opportunity to make up to $150.
And since their small business and WordPress hosting plans tend always to have a 90% discount, they have strong conversion rates.
Like many other web hosts, they provide banners and promotional tools to help new affiliates get started.
If you still need to launch your affiliate website, click my link below to get 90% off your Hostinger plan.
Elementor is a dynamic drag-and-drop website-building platform. Elementor helps web creators build stunning, comprehensive WordPress websites without needing code.
Success comes from working together – Elementor has 100k members in its online community.
Web creators share advice, tips, and feedback there, host meetups, and push each other to professional growth.
Overall, Elementor's affiliate program offers 50% per sale​ and five pricing packages ranging from $49 to $999 annually.
This broad array of pricing tiers makes it easier for affiliates to market various paid plans to specific audiences strategically.
With some affiliates earning over $10,000 with Elementor, it's a top option for web hosting and WordPress bloggers.
The Cloudways web hosting affiliate program offers high payouts, long recurring commissions, and three flexible payout models for their affiliates.
You can earn up to $125 per sale for one-time payouts based on your performance tier.
Additionally, you can use their hybrid model and get $30 per sale plus a 7% monthly lifetime commission for the customer's life.
Cloudways provides real-time tracking for its affiliates with a performance dashboard that shows clicks, conversions, and other detailed information.
They also have excellent account managers (whom I know personally) and helpful resources, including onboarding emails, guides, monthly newsletters, benchmark articles, and blog articles.u to get a small c
You can get started with the Cloudways affiliate program with the link below.
By promoting HostGator, you can earn up to $100 per sign-up and get flexible commission structures and your co-branded landing pages and offers.
For example, I have my HostGator landing page where readers can get 60% off HostGator plans.
Plus, they have tiered commission structures – the more affiliates you refer, the more you earn commissions.
You can choose a performance-based or a hybrid commission model that offers recurring payments too.
By joining their program, you get a dedicated affiliate account manager and access to marketing tools like banners, text links, excellent article content, and email templates. They're a great web host when starting an affiliate site as well.
Click my link below for 60% off HostGator web hosting.
If your users are looking for a web host that is both user-friendly (and environmentally friendly), you should check out GreenGeeks.
Did you know your website has a carbon footprint?
GreenGeeks is trying to change that by replacing 3x of the energy consumed from the grid with renewable energy credits.
By joining their affiliate program, you can earn up to $125 per sale based on performance and traffic levels.
GreenGeeks has paid their affiliates over $3.5 million over time, offering dedicated account managers and helpful reporting tools to set you up for success.
WP Engine has one of the highest affiliate payouts, starting at $200.
They are a powerful web hosting platform and a premier web host for bloggers writing about WordPress plugins and themes.
Their program features incentives and pricing tiers.
If you get five sales, you receive an extra $100. For ten purchases, you get $250.
They also offer a two-tier program – you can earn $50 for any sub-affiliates you refer to their platform.
WP Engine has an industry-leading 180-day cookie duration, which gives credit for sales up to 6 months after visitors click your affiliate link.
However, the only downside is that their product is more expensive than other web hosts, so conversion rates aren't as strong.
I know many people that have managed the WP Engine program and ensured they are committed to the success of their affiliates.
Liquid Web runs its affiliate program and pays its affiliates 150% of sales, anywhere from $150 – $7,000 per sale.
They have excellent account managers and offer a two-tier setup.
This allows you to get a small credit for sales generated by other affiliates via your two-tier link (like mine in this article).
If you're looking for a terrific affiliate marketing program with high payouts, check out Liquid Web.
Sendinblue is a platform to grow your marketing and sales with a dedicated CRM, email marketing software, a landing page builder, and more.
Their affiliate program pays affiliates for both leads and sales.
For example, if you refer a free user to Sendinblue, you receive 5€; for each paying customer, you receive an additional 100€. From my experience with them, payments are made quickly and reliably via either PayPal or bank transfer.
They feature a lengthy 90-day cookie duration and real-time tracking via Tapfiliate. Since they're a leading and well-known marketing platform, conversion rates are strong from click-to-lead and lead-to-sale.
If you're writing to an audience needing a full suite of marketing tools, promoting Sendinblue via their affiliate program is a top choice.
Gold and Precious Metals Affiliate Programs
People are constantly looking for new ways to invest their money, and one of the most popular ways to do so is by investing in gold and other precious metals.
If you have a website or blog about investing, personal finance, or even general interest topics, then affiliate programs are available for you to promote.
Those looking to invest in gold to protect their wealth, and with the current economic conditions, there are many reasons why now is a good time to invest.
Yellow metal has always been seen as a safe haven investment.
With the recent volatility in the stock market, many people are looking for alternatives to investing their money.
Investors also want to avoid making the same mistakes they did during the last recession when they lost a lot of money by having all their eggs in one basket.
By diversifying their investments and including some gold, they can protect themselves from another market crash.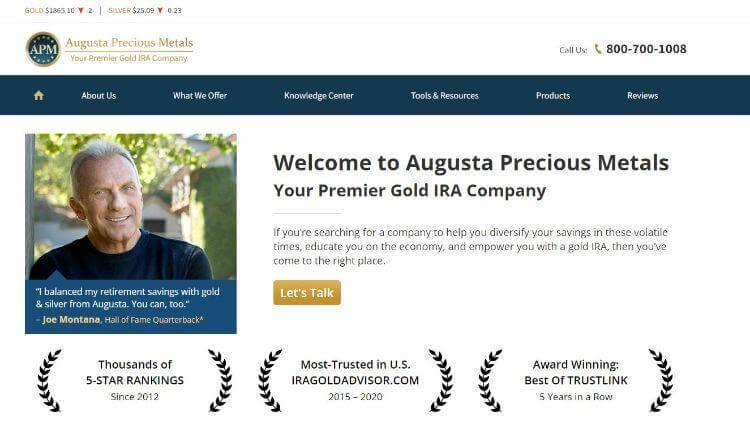 Augusta Precious Metals was created for investors who want to purchase gold and silver without making the same mistakes many investors make.
The company offers a wide range of options for investing, including coins, bars, and rounds.
They provide personal assistance for those thinking about making their first purchase and those looking to add to their portfolio.
They also help with the majority of IRA processing, making it easy for those that want to use their retirement account to invest in precious metals.
Their affiliate program pays $165-$200 per qualified lead so that you can earn while helping others make sound investments.
If you want to know which investment is best for you, Goldco can help.
The company offers various services for investing in precious metals, including storage and shipping options.
They also have a team of experts that can answer any questions that you may have about investing.
Whether you want to open a precious metals IRA or invest with your savings, Goldco can provide you with the best precious metals options for your investment needs.
You can get their free gold IRA Kit to learn more about starting.
Get the gold IRA Kit.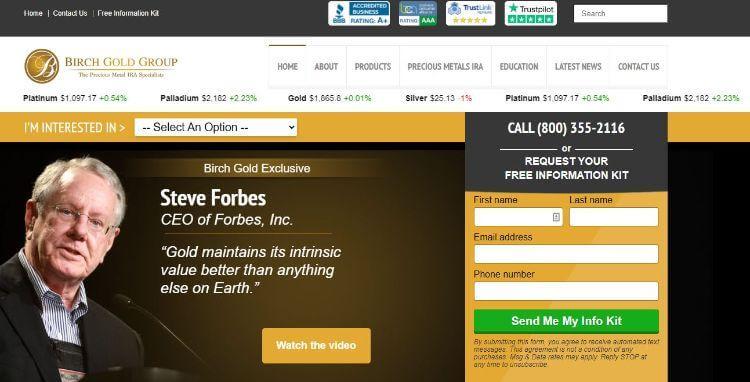 Protecting your retirement savings is what Birch Gold is all about.
The company offers many gold investing services, including IRA rollovers and transfers.
Investing in gold with Birch Gold can be a good option to diversify your savings and safeguard your future.
They also offer an information kit that gives you insider information on using gold and silver to protect your retirement.
Get Your Birch Gold Free Info Kit.
VPN Affiliate Programs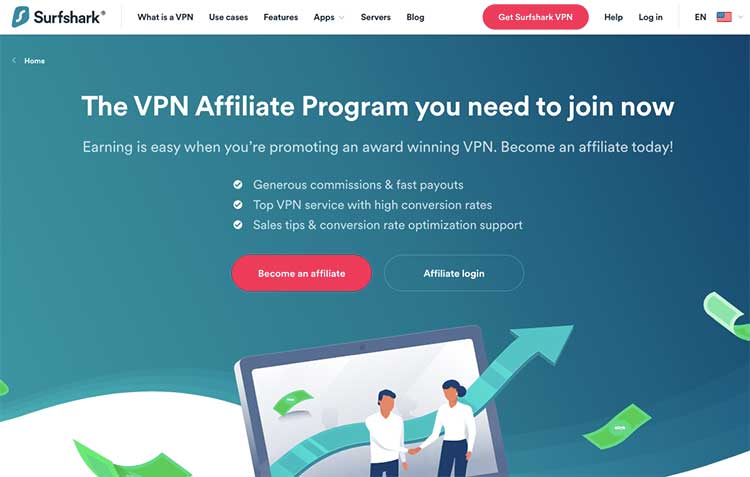 Next, we're moving to VPNs.
Since 2013, almost 25% of global internet users have used a VPN every month, and the market is growing year over year.
Due to this technology's exploding popularity, all different types of affiliate sites can recommend setting up a private internet connection for their readers.
I also use a VPN to secure my internet on public WiFi, stream Netflix while traveling abroad and even do keyword research pretending I'm in another location.
Since these companies charge a recurring fee to use their online services, affiliates typically receive a regular or large one-time payout for users after signing up.
It's one of the most popular affiliate categories, and there are plenty of great programs to join.
Here are the best VPN affiliate programs.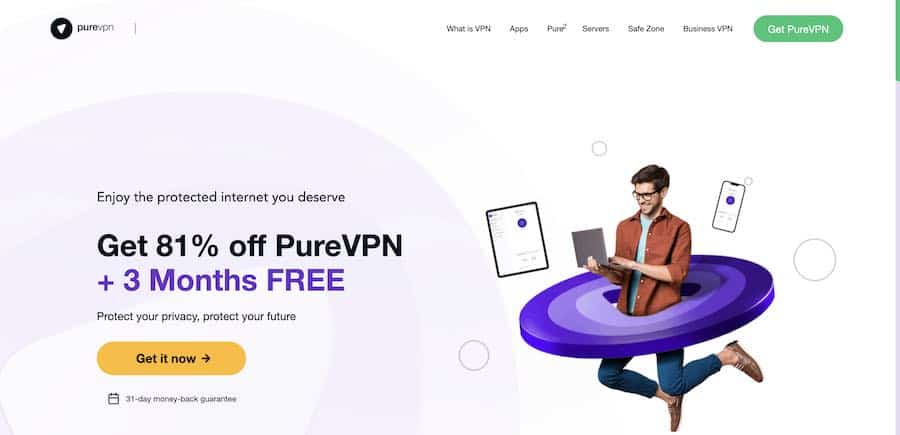 PureVPN has one of the most fun programs, with contests, a reward system, and custom notifications letting you know when you've made a sale.
Like others on this list, they offer 100% for month one and 40% for longer plans.
Surfshark VPN is one of the leading VPN providers and aims to make online privacy easy for everyone. Plus, it allows you to access blocked and unavailable content worldwide, including blocked streaming services.
By promoting Surfshark, affiliates can earn a 40% revenue share for each subscription sold.
Since this product offers super competitive pricing and a wide range of features, it converts well in many markets.
IPVanish is one of the best VPN services on the market and boasts some of the best payouts in the VPN industry.
1-month package: 100%, then 35% recurring. 3-month package: 40%, then 35% recurring. 1 & 2-year package: 40%, then 30% recurring.
Founded in 2009, ExpressVPN is one of the most popular options for users looking to protect their privacy online. They offer high one-time payouts based on the plan a user signs up for.
1 month is $13, 6 months is $22, and 12 months is $36.
NordVPN's commissions are based on the subscription plan ordered by the customer, including 100% for one month, and 40% for six months, one-year, and two-year plans.
They also have strong conversion rates and dedicated account managers to help you drive sales.
StrongVPN has been around since 2006 and has a popular affiliate program. They pay monthly and offer up to a 200% payout for generated sales.
Website Affiliate Programs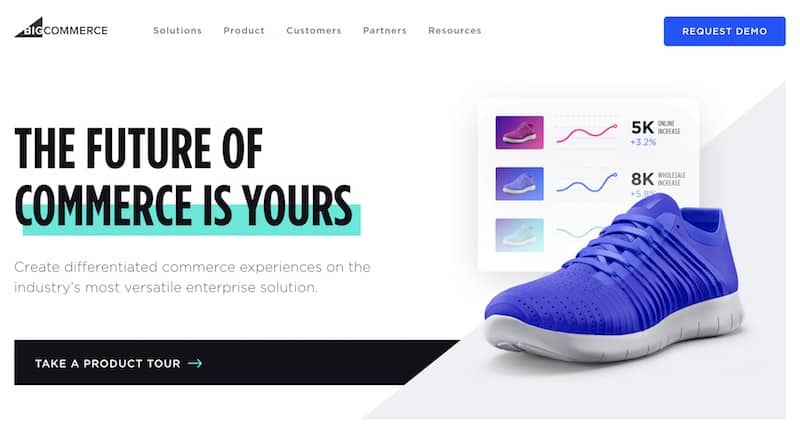 After web hosting and VPNs as two of the most popular affiliate categories, website builders like Wix and Squarespace are a close second.
The first step bloggers take to create a website is choosing a web host; the same is true for entrepreneurs and business owners looking to build a website.
Plus, because paying customers may stay for 24-36 months and have a high lifetime value (LTV), SaaS companies can afford to pay higher than 100% of the monthly sale price.
Here are my picks for the best website and ecommerce affiliate programs:
| Brand | Commission Rate | Cookie Duration |
| --- | --- | --- |
| 1. Wix | $100 per sale+ | 90 days |
| 2. BigCommerce | 200%+ | 30 days |
| 3. Shopify | 200% | 90 days |
| 4. ClickMeter | 90% | 90 days |
| 5. Superb Themes | Up to 60% | 30 days |
| 6. AliDropship | 50% | 30 days |
| 7. Weebly | 30% recurring | 120 days |
| 8. ReferralCandy | $20 cash | 30 days |
| 9. Sellfy | 25% recurring | 90 days |
| 10. 3dcart | 300% | 45 days |
| 11. Site123 | $100-$182 | 30 days |
Wix is a high-quality website builder with an insane 100 million users.
They provide their affiliates with $100 per sale to start and feature a lot of great landing pages to use in multiple languages.
Plus, using Wix is one of the simplest (and cheapest) ways to create a simple website to add and monetize affiliate links.
BigCommerce is a SaaS e-commerce platform with over 60,000 merchants.
They are known as the e-commerce platform of choice for growing brands because of their built-in features and advanced functionality.
Their e-commerce affiliate program offers a generous 200% bounty payment on the plan's price, meaning you can earn either $60, $160, $250, or $1,500 per paying customer.
They have a 90-day cookie and provide banners, text links, and a weekly affiliate newsletter with content templates and SEO advice.
I'm also biased as I used to be their Affiliate Manager in 2018 and know how good the program is.
Shopify is the world's most popular ecommerce website builder, boasting 400,000 merchants and a substantial 200% commission on paid stores. With their name recognition comes stable conversion rates. Plus, their website features helpful affiliate FAQs and promotion ideas.
ClickMeter is a website link-tracking service that pays up to a 90% commission per sale when you promote their tool.
Their program is in Shareasale, they have a dedicated affiliate team, and you can earn up to $891 per sale! I added them to this list because of their high commission percentage and helpful affiliate team.
Superb Themes is a company that provides well-designed WordPress themes and writes great content about WordPress.
If you want to promote WordPress themes to your audience, you can earn up to a 60% commission for every sale and even get recurring commissions yearly.
They also have a dedicated affiliate manager and a cookie duration of 30 days.
AliDropship is an ecommerce platform for dropshipping and has two separate solutions – a full online store option and their add-ons, plugins, and themes.
Their affiliate program provides partners with trial access to plugins, a 30-day cookie window, banners, content templates, and up to 50% commission which means you can get up to $869 from a single sale.
They make prompt payments via PayPal.
Weebly is a simple website builder with an impressive 40 million+ users. It is not the most advanced website builder, but their drag and drop interface makes it very easy to build a quick website.
They offer a 30% recurring commission as long as the customer is active and feature a generous 120-day cookie window.
ReferralCandy is the best referral program software for online stores.
For example, their platform lets ecommerce merchants create deals for their customers like "10% off for your friends, 6% off for you."
When you refer ecommerce stores to ReferralCandy, you get $20 in cash every time.
Sellfy is a full-featured ecommerce tool built for bloggers and creators who want to sell niche products online, including digital products, subscriptions, and physical goods.
Their affiliate program provides a 25% recurring commission for one year.
They have a strong affiliate manager I know who can provide affiliates with help on content and other collaborations.
Shift4Shop is a fast-growing ecommerce platform that hosts its program and offers a 300% commission for paid conversions. They boast reliable conversion rates and have accommodating Affiliate Managers that lend a helping hand.
Site123 is another famous website builder that allows you to create mobile-friendly websites with many templates and a simple user interface.
Their affiliate program provides up to $182 payouts, and you can only withdraw your funds after you receive $300 in commissions.
Affiliate Networks.
Next, let's pause and move over to affiliate networks.
When finding affiliate programs to join, you could go to a search engine like Google and search for individual programs, scour the Internet for hours, and eventually discover ones that match your interests.
However, it's much faster to join an affiliate network where you can view thousands of programs in one place.
You can easily view program rates, cookie durations, average EPCs, and more by searching through their marketplace.
What are affiliate networks?
Affiliate networks are intermediaries between merchants that sell products and affiliates that promote them.
Affiliate networks allow publishers (affiliates) to search through brands (advertisers) and join their programs in one place.
On the other hand, they allow brands to reach a larger audience by using the network to recruit affiliates.
There are other benefits too.
You can compare commissions across different programs, receive prompt payment, and track all affiliate links on their platforms.
How do I choose the best affiliate network?
The networks you join ultimately depend on your overall strategy and the products you want to promote.
Here are the top things to consider when deciding between the best.
1. A lot of merchants in your niche.
Some networks specialize in specific verticals like fashion, beauty products, and home goods, while others may have more B2B brands and business merchants.
If you're a blogger, ensure the network has many merchants matching your niche.
2. Make sure they're 100% free.
You should NEVER have to pay to join. Networks earn by charging their merchants – set-up fees, monthly fees, and sometimes a percentage of affiliate revenue.
Turn away fast if you find one trying to charge you to join.
3. High levels of customer support.
All networks provide some level of support but are better than others.
If you'd like 24/7 support via phone, email, and live chat software, check the network's features and dive into platform reviews to make the best choice.
4. High-paying merchants.
After you find an affiliate network with merchants that match your niche, the next step is to ensure you can earn high commissions from your sales.
Remember, average affiliate commissions (depending on vertical) range from 5-30%.
When you scan the list of merchants, do some math on potential earnings and product prices to maximize your revenue.
What Are the Best Affiliate Networks?
Now that you know what to look for when choosing a network, here are my picks for the best affiliate networks.
1. Impact.
Impact is a full-fledged partnership relationship management (PRM) software connecting top brands and publishers.
Affiliates can join the network and apply to join programs from thousands of top brands like Uber, Airbnb, Adidas, Allstate, and more.
Brands looking to create their affiliate program can use Impact and get access to the very best partnership tools.
Impact helps brands and advertisers manage:
Affiliate partnerships
Influencer marketing partnerships
Business development deals
Analytics and attribution
Custom contracts
Optimizing channel partnerships can be challenging, and Impact's technology streamlines partner programs all under one roof.
Impact is the best platform if you're a brand looking to create a partnership program.
2. Shareasale
Shareasale is a massive affiliate network with over 3,900 merchants and one million+ affiliate.
They've been in business for 19 years and are a leader in the industry. Some of their top verticals to promote include fashion, home and garden, food and drink, and B2B. But there are plenty more.
Additionally, they provide great features, including affiliate marketing classes, training webinars, merchant recommendations, and marketing tools to help you grow your revenue.
Their platform is also reliable on the technology front. Specifically, the Shareasale platform provides easy access to affiliate links and reporting tools and prides itself on transparency, speed, efficiency, and accuracy.
If you're starting and want to get your toes wet in affiliate marketing, I recommend you join Shareasale as an affiliate first.
And if you're a merchant looking for affiliates to promote your products, you can sign up as a merchant.
3. CJ by Conversant
CJ by Conversant (formerly Commission Junction) has been an affiliate network in the industry for 20 years.
They process an incredible $15 billion in annual sales through their platform, with $1.8 billion paid annually to their affiliates.
Becoming a CJ affiliate is an excellent choice if you want to partner with some of the world's biggest brands. Brands like Overstock, Priceline, GoPro, Lowes, and Office Depot are just some merchants you can partner with on CJ.
On the publisher's side, they partner with huge brands like CNN, Time, Digg, and Buzzfeed.
With this stiff competition, one drawback is that new affiliates can find it challenging to get approved to work with more prominent merchants.
You'll have to get creative with your email outreach to work with them.
However, CJ is a great platform to join with its free and easy set-up, excellent real-time reporting, and reliable monthly payments.
If you are a seasoned affiliate and want to work with some of the world's largest brands, join CJ by Conversant (formerly Commission Junction).
4. Rakuten LinkShare
Rakuten, formerly known as LinkShare, has been an affiliate network in business since 1996. Although they've been in business longer than most, they aren't as large as CJ by Conversant.
Nevertheless, they have around 1,000 merchants, including many well-known brands like New Balance, Pac Sun, Ray-Ban, and Sephora.
What makes them unique?
First, Rakuten has a very intuitive user interface, advanced deep linking tools, and the ability to create rotating banners when promoting your merchants.
Set up is a breeze.
Also, they have excellent transaction reporting and tutorial videos to help you get started and maximize revenue.
However, there are a few drawbacks.
For starters, they don't have as many merchants.
This drawback can limit your ability to sell from various brands, and you may have to supplement your affiliate income by joining another network.
Second, they have irregular payment schedules, so you might not earn commissions simultaneously every month.
These aren't deal-breakers, but they are worth noting.
If you're an affiliate that has joined larger platforms and wants to expand your reach, consider joining the Rakuten network.
5. Lemonads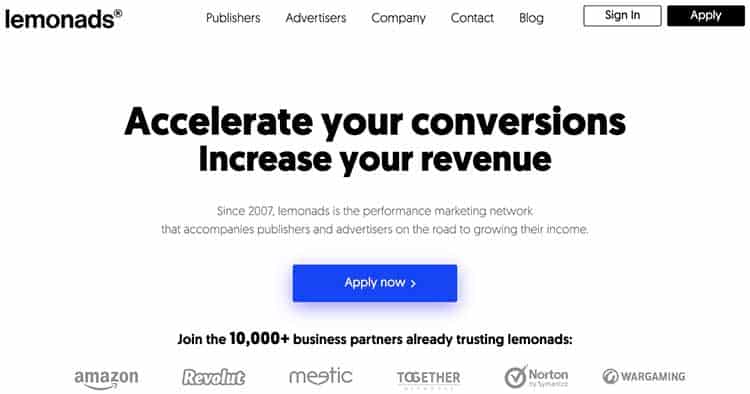 Lemonads is a performance marketing network with over 10,000 businesses that affiliates can promote.
When affiliates sign up and join their platform, they get access to a lot of tools:
Exclusive CPA offers from trusted brands.
Smart affiliate link tools with reports so you can optimize your campaigns in real time.
Fast payments are made via wire, PayPal, Paxum, and ePayments.
Customer support through various channels.
85% of publishers increase their revenue within three months of using Lemonads.
If you're an advertiser looking to join their platform, you get some excellent tools too:
You can choose pay-per-performance models: CPA, CPS, CPL, or CPI.
Monitored traffic from verified sources.
AI fraud detection.
Real-time monitoring of results.
Some other notable mentions are Awin, Avangate, Viglink, Pepperjam, and Clickbank.
Best Recurring Affiliate Programs
While many of the best affiliate programs offer one-time CPA payouts after a sale, others provide a monthly recurring payout.
If you're in the B2C consumer product niche, Clickbank (or one of its alternatives) provides a marketplace to promote products from various industries.
These include food, health, fitness, nutrition, home and garden, and more, which can lead to a repeated revenue source.
Here are my picks for the best recurring programs:
This popular podcast host offers a 20% recurring payout, and they even provide new users with a $20 Amazon gift card to help increase conversion rates.
I support Buzzsprout on my podcast hosting reviews, and they have an excellent marketing manager that can help with content ideas and promotions.
Loom is a popular screen recording and video messaging software.
Their tool lets you send expressive videos that you can instantly record, share and watch anywhere.
They offer a 15% recurring commission in their affiliate program in PartnerStack and a strong affiliate team.
IPVanish makes this recurring list since they are the best VPN service on the market and have some of the best payouts in the industry. They also have an outstanding affiliate manager.
Calendly is probably the most popular scheduling tool, eliminating the need for back-and-forth emails when setting up meetings.
If you want to partner with Calendly, you can earn 25% recurring commissions as part of their affiliate program.
Wordable is a SaaS tool that helps creators instantly publish content from Google Docs to their CMS (WordPress, HubSpot, Medium, Shopify, BigCommerce, and more).
They offer a 30% monthly recurring commission on every sale, and plans range up to $1,000 per month for enterprise companies.
ActiveCampaign is my favorite email marketing software, and its affiliate program pays regularly.
They offer commission tiers based on the number of sales you generate, up to 30%.
They have over 6,000 affiliate partners, helpful affiliate resources in a partner portal, and a fantastic affiliate manager.
With the Pabbly Affiliate Program, you can earn a 30% lifetime recurring commission on every sale.
They use a cookie period of 30 days and offer payments within 40 days.
Moosend is a popular email marketing tool, and its affiliate program offers a 30% recurring commission. They also have a super-helpful affiliate manager and a lengthy 120-day cookie duration.
Netpeak Software develops tools for professional search engine marketing specialists – Netpeak Spider and Netpeak Checker.
They offer up to a 30% recurring rate and an average monthly income per active affiliate of $100-$2000. They also provide dedicated support and shareable promo codes to help generate leads.
Kommo is a messenger-based customer relationship management (CRM) software.
Their program offers a 35% recurring commission right out of the gate (and it doesn't expire).
Plus, that number is bumped to 50% once you reach $10k as a partner.
Leadpages is a famous landing page builder that helps users build dedicated web pages with forms and calls to action. Their affiliate program provides a repeating 30%.
Teachable is an online course platform allowing bloggers and website owners to build their classes to sell to students.
They offer a 30% repeating payout.
GetResponse is another email marketing service that offers a 33% recurring commission. They are another excellent email marketing affiliate program.
SEMRush is an influential SEO tool website owners can use to track keywords, conduct site audits, and view competitive insights in their online marketing. Their program is called BeRush, and they offer their affiliate partners a 40% commission.
Aweber is an email marketing software great for businesses and marketing teams because of its email templates and design features.
They offer a 30% recurring rate.
ConvertKit is one of my favorite email marketing tools, as it's great for bloggers.
They have a visual marketing automation builder and can create triggers based on website actions and actions inside of emails.
A friend of mine runs their program, and they offer 30% per month.
PromoRepublic is an excellent social media management and scheduling tool.
They offer up to 30% per sale and an average income per active affiliate of $40-$1,500 monthly.
They also provide bonuses for top performers and shareable coupon codes to help generate sales.
18. Elegant Themes.
Elegant Themes is a WordPress theme library with 87 easy-to-use themes and over 550,000 customers.
If you're a blogger and want to recommend themes to your readers, you can send traffic to Elegant Themes and get a high ticket 50% recurring payout.
High ticket affiliate programs are some of the best ones to consider.
19. NinjaOutreach.
NinjaOutreach is an all-in-one influencer marketing tool.
It helps you perform outreach, find influencer email addresses, build email lists, and grow your content promotion efforts.
They used to offer 50% recurring but now provide 20%.
20. SpyFu.
SpyFu is another SEO tool focused on competitive insights.
You can use their tool to download data on a competitor's top organic and paid keywords.
They feature a 40% persistent payment.
21. ClickFunnels.
ClickFunnels is a popular landing page builder, offering a 40% payout on all sales.
In addition, to help you launch your sales funnels, they have a lot of different ads and courses you can promote and an intuitive dashboard to grab your links.
What Does Recurring Payment Mean?
When the payment is "recurring," it doesn't just occur once but repeatedly as long as your commissioned user is still a paying customer.
Recurring income programs pay their commissions monthly because of the customer retention rate.
Most recurring programs are a software as a service (SaaS) advertisers whose platforms require a monthly subscription.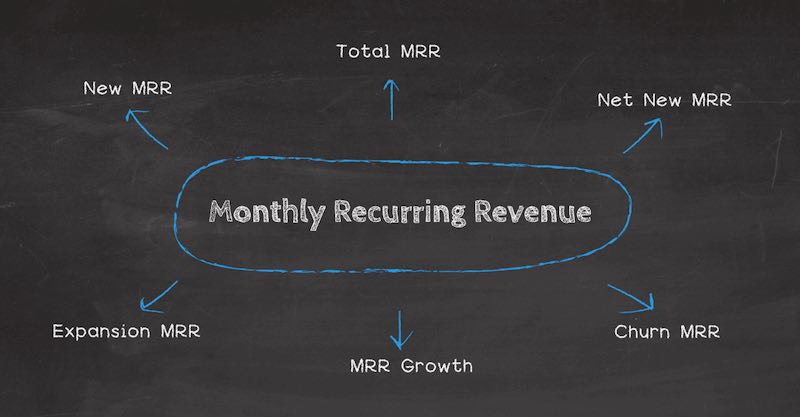 With monthly subscriptions, a customer's lifetime value (LTV) is much higher than the monthly sale price, as they continue paying every month until they churn.
Because of this, the advertiser can afford to pay one of two ways: a one-time commission higher than the monthly price or a smaller recurring percentage over the customer's lifetime.
One-time Payout Pros and Cons:
Pro: You get a more substantial payment upfront, sometimes as high as 500-1,000% of the monthly subscription cost.
Con: You lack consistency in your affiliate revenue stream and may make less over the customer's lifetime.
Recurring Commission Pros and Cons:
Pro: You generate consistent monthly revenue and can better predict how much money you'll make.
You may also make more over the customer's lifetime if low churn rates and high retention rates exist.
Con: You make a smaller amount up-front, and the customer could churn quickly, eliminating your earnings.
Travel Affiliate Programs

People are buying travel packages online more than ever, from hotels and travel platforms like Expedia to airlines and vacation packages – so why not cash in?
Let's say you're a travel blogger with an audience of loyal readers.
You can recommend hotels, travel packages, airlines, and travel equipment from travel affiliate companies and get a referral fee from each sale.
There are also a lot of customization options. You can integrate hotel booking sites into your website, choose specific destinations, and showcase properties that interest you.
For example, you could start a niche affiliate site about "Denver Family Vacations," write content about the top things to do in Denver, guides about the local area, and promote specific hotels.
Travel review sites with links to specific vacations and hotels are a fun way to create a unique experience for your readers and offer an endless supply of customizable options.
Commissions are paid at booking or when a visitor checks out of their hotel.
Here are my picks for the best travel affiliate programs:
| Brand | Commission Structure | Cookie Duration |
| --- | --- | --- |
| 1. TripAdvisor | 50% | 14 days |
| 2. Travelpayouts | Up to 80% | 30 days |
| 3. Expedia | 2-6% | 7 days |
| 4. Marriott | 3-6% | 7 days |
| 5. Travelocity | 2-4% | 45 days |
| 6. Priceline | 3-5% | 30 days |
| 7. Hotels.com | 4% | 7 days |
| 8. Hilton | 4% | 7 days |
| 9. Hotwire | 2% | 7 days |
| 10. Booking.com | 4% | On browser close |
1. TripAdvisor.
TripAdvisor is a popular travel site primarily known for its local reviews of things to do.
They also allow you to book hotels, vacation packages, restaurant reservations, and more.
They offer an incredible 50% off with a decent cookie duration of 14 days.
Based on their referral fees, they are my #1 choice for the best in the travel category.
2. Travelpayouts.
Travelpayouts calls itself "The Ideal Travel Program to Monetize Your Travel Website", and I agree.
They cover many services and integrate other travel platforms like Booking.com, Airbnb, rentalcars.com, and more.
Their travel affiliate marketing platform offers up to an 80% commission, but the average is 1.6% for flights and 6% for hotel bookings. Their cookie duration is 30 days.
3. Expedia.
Expedia is a major global travel brand, the parent company of others on this list.
They allow their affiliates to promote over 260,000 bookable properties with 150 websites in 70+ countries.
Based on their website reach and network of properties, they are #2 on my list.
4. Marriott.
Marriott is another hotel brand offering many hotels to promote in their program. They offer 3% for vacation packages and 4-6% for hotels.
They provide a cookie length of 7 days.
5. Travelocity.
Travelocity is a travel platform known for its price match guarantee and affordable prices.
They offer a 2-4% commission and extend a generous 45-day cookie length.
6. Priceline.
Priceline is known for its cheap hotel, flight, and more deals. They offer a 3-5% commission and a 30-day cookie duration.
7. Hotels.com.
Hotels.com is another way to make money with hotels, and they offer localized services with 85 websites in 35 languages. They also have over 15 million members in their rewards program.
They offer 4% and 7-day cookie duration.
8. Hilton.
Hilton is a global hotel brand that offers luxury hotel stays and a wide range of hotel properties.
They offer a 4% commission, and their cookie length is seven days.
9. Hotwire.
Hotwire offers last-minute travel deals and access to cheap flights and hotels.
They provide 2% commission with a 7-day cookie.
10. Booking.com.
Booking.com offers flights, hotels, car rentals, and airport taxis.
By joining, you get access to over 2.2 million properties, and they offer 4%, but there is a downside as the cookie expires when a user closes their browser.
Here are a few other travel affiliate programs to consider.
Finance & Credit Card Affiliate Programs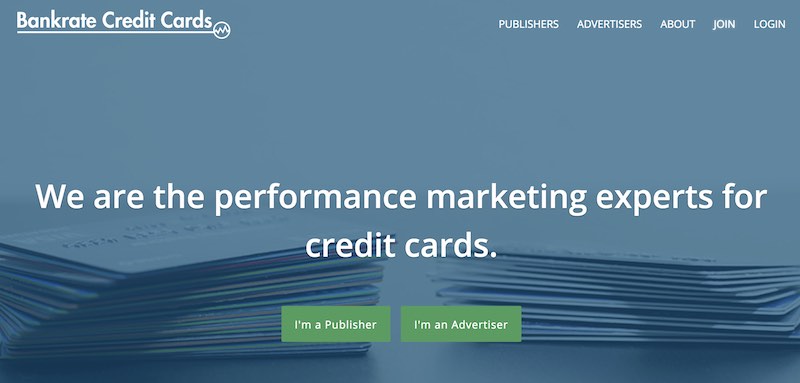 According to Transunion, there are 2.69 credit cards for every person in the United States.
If Americans are good at one thing, it's spending money we don't have!
However, by smartly reviewing credit cards, loan companies, gold IRA companies, and accounting tools, you can help your audience with their finances while improving their credit scores.
Secondly, with the rise of credit card and insurance review sites, there are plenty of opportunities to recommend credit card offers.
Finally, you can enter the B2B space and recommend accounting software to small businesses.
Whichever finance affiliate company you choose, they are known as some of the highest-paying affiliate programs on the market.
Here are the best ways to get started with finance affiliate marketing:
1. Bankrate Credit Cards
Note: CPM, CPC, CPL, and CPA offers are based on the type of credit card
2. Bankaffiliates.com
Note: Affiliate network connecting you with credit card offers
3. Credit.com
Commission: Many different payouts based on the type of credit card
4. Commission Soup
Note: Affiliate network connecting you with credit card offers
5. Equifax
Commission: $10-40
Cookie Duration: 30 days
6. Freshbooks
Commission: $5 cost per lead, $55 per customer
Cookie Duration: 120 days
7. Liberty Mutual
Commission: $3-17 cost per lead, based on the type of insurance
8. NetQuote
Commission: $2.50-20 cost per lead, based on the type of insurance
9. QuickBooks
Commission: 7%
Cookie Duration: 45 days
10. TransUnion
Commission: $20
Cookie Duration: 45 days
Fitness Affiliate Programs
Whether you're a bodybuilder, running coach, personal trainer, or an Instagram model, fitness companies payout for your physical fitness recommendations.
You can earn a high commission on every order by partnering with a company like Bowflex and recommending their high AOV products.
Fitness is one of the highest-paying affiliate verticals.
The high average order value (AOV) of products like treadmills and ellipticals offers affiliates excellent earnings per click (EPC).
Here are my picks for the best fitness programs:
| Company | Commission | Cookie Duration |
| --- | --- | --- |
| 1. Ace Fitness | 8% | 30 days |
| 2. Bowflex | 7% | 3 days |
| 3. Life Fitness | 8%+ | 30 days |
| 4. ProForm | 8-11% | 30 days |
| 5. TRX Training | 8% | 30 days |
1. Ace Fitness
Commission: 8% of sales
2. Bowflex
Commission: 7% of sales, AOV is over $2,000
Cookie Duration: 3 days
3. Life Fitness
Commission: 8%+
Cookie Duration: 30 days
4. ProForm
Commission 8-11% of sales
5. TRX Training
Commission: 8% of sales
Cookie Duration: 30 days
Here's my complete selection of the best fitness affiliate programs.
CBD Affiliate Programs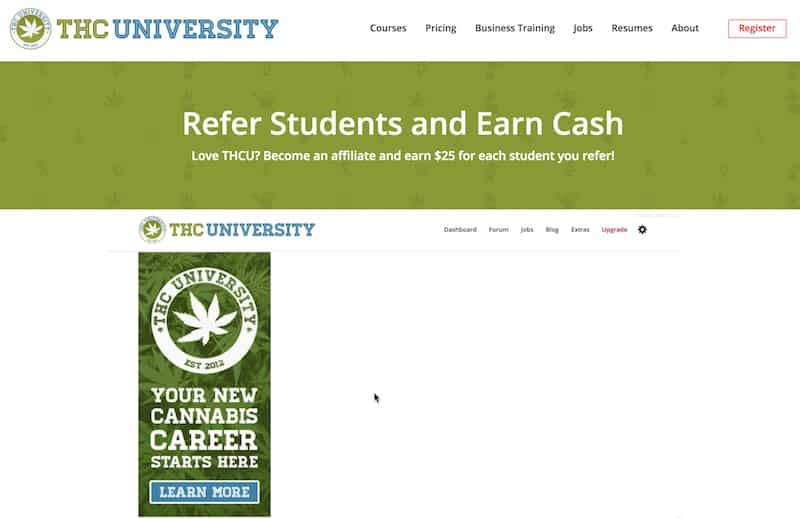 With Michigan becoming the 10th state to legalize cannabis for recreational use and medical marijuana legal in 33 states, it's time to jump into this growing area.
This practical, safe pain treatment is going mainstream.
If you want a high-paying affiliate category, now is the time to enter the marijuana and CBD space.
With this category, I'm not explicitly recommending you try all the products before approving them.
Slow down, Cheech Marin.
However, if you're looking for an up-and-coming industry, you can earn some high commissions.
Here are some of the best CBD affiliate marketing programs:
1. Seedsman
Commission: 15% of sales
2. Grasscity
10%, plus 5% of sub-affiliate sales
3. Green CulterED
Commission: 60%
Cookie Duration: 365 days
4. THC University
Commission: $25 per student
Cookie Duration: 30 days
Fashion Affiliate Programs
Fashion affiliate programs are perfect for bloggers and influencers looking to recommend the latest fashion trends on Instagram, Pinterest, or YouTube – and make money from their recommendations.
When recommending fashion products, you should focus on a sub-niche so that you hone in on your audience and are the go-to resource for your specific type of fashion.
Once you've figured out your sub-niche, search for clothing and accessories that match your brand.
Keep in mind; there are also fashion platforms like RewardStyle and Shopstyle Collective to help you find fashionable products to promote.
Ultimately, the fashion affiliate company you choose to work with should match your unique style, and you should like their brand.
Here are my picks for the best fashion affiliate programs:
| Company | Payouts | Cookie Duration |
| --- | --- | --- |
| 1. Eddie Bauer | 5% | 7 days |
| 2. H&M | 7.4% | 30 days |
| 3. JNCO Jeans | 20% | 30 days |
| 4. ModCloth | 7% | 45 days |
| 5. MVMT Watches | 10% | 15 days |
| 6. Newchic | 18% | 60 days |
| 7. Nordstrom | 2-20% | 7 days |
| 8. Stitch Fix | 4% | 7 days |
| 9. True Religion | 7% | 7 days |
| 10. Warby Parker | 20% | 45 days |
| | | |
1. Eddie Bauer
Commission: 5% per sale
Cookie Duration: 7 days
2. H&M
Commission: Up to 7.4%
Cookie Duration: 30 days
3. JNCO Jeans
Commission: 20%
Cookie Duration: 30 days
4. ModCloth
Commission: 7%
Cookie Duration: 45 days
5. MVMT Watches
Commission: 10%
Cookie Duration: 15 days
6. Newchic
Commission: Up to 18% per sale
Cookie Duration: 60 days
7. Nordstrom
Commission: 2-20%
Cookie Duration: 7 days
8. Stitch Fix
Commission: 4%
Cookie Duration: 7 days
9. True Religion
Commission: 7%
Cookie Duration: 7 days
10. Warby Parker
Commission: 20%
Cookie Duration: 45 days
You can also check out more fashion affiliate programs for further information.
Beauty and Makeup Affiliate Programs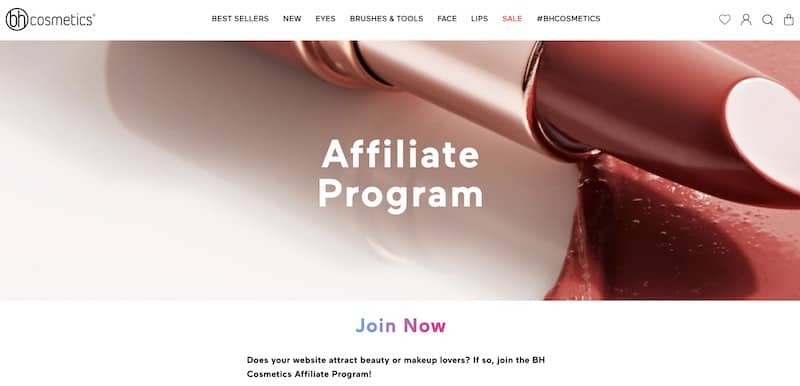 Top beauty affiliates have huge followings on their Pinterest blogs, YouTube, Instagram, and social media channels.
Their ardent followers are hungry for the latest cosmetic tips and product reviews.
Therefore, beauty and makeup influencers tend to be tutorial-focused, with videos and images showcasing how to use their newly endorsed products.
Because of this popularity, there are many beauty affiliate companies to work with, but you must choose the brands you promote, as commissions vary widely.
For instance, beauty affiliate payouts range from 2-10% on average, and earnings vary widely.
Finally, choose a brand to promote that pays well and matches your personal preferences and style. Here are my picks for the best beauty affiliate programs:
| Brand | Commission | Cookie Duration |
| --- | --- | --- |
| 1. Madison Reed | $20 | 30 days |
| 2. Avon | Up to 10% | 30 days |
| 3. Beautytap | 7.5% + bonuses | 7 days |
| 4. BH Cosmetics | 8% | 60 days |
| 5. Sephora | 5-10% | 24 hours |
| 6. Ulta Beauty | 2-5% | 30 days |
1. Madison Reed
Commission: $20
Cookie Duration: 30 days
2. Avon
Commission: Up to 10%, average is 3%
3. Beautytap
Commission: 7.5% + performance bonuses
Cookie Length: 7 days
4. BH Cosmetics
Commission: 8%
Cookie Duration: 60 days
5. Sephora
Commission: 5-10%
Cookie Length: 24 hours
6. Ulta Beauty
Commission: 2-5%
Cookie Length: 30 days
Gaming and Twitch Affiliate Programs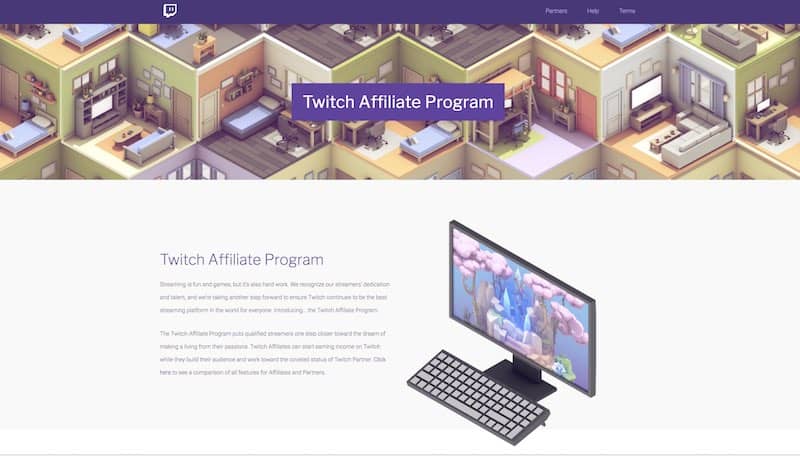 Many video game affiliate programs exist if you are a gamer, Twitch streamer, or upload YouTube videos.
The Twitch Affiliate Program lets gamers realize their financial dreams by allowing affiliates to monetize audience subscriptions and video game sales.
All you need to join is 50 Twitch followers and 500 broadcast minutes over the last 30 days, seven unique broadcast days, and an average of 3 or more concurrent viewers.
Alternatively, you can recommend video game subscription services like Gamefly and generate income from new trials and game purchases you create with your affiliate links.
Ultimately, look for a video game affiliate company that best matches your gaming interests.
Here are my picks for the top high-paying gaming and Twitch affiliate programs.
1. Astro Gaming
Commission: 5%
Cookie Duration: 180 days
2. Fanatical
Commission: 5%
Cookie Duration: 90 days
3. G2Deal
Commission: 10-20% on software, 3% on other products
Cookie Duration: 30 days
4. Gamefly
Commission: $15 per trial sign-up, 5% for new games, 10% used games
Cookie Duration: 30 days
5. Twitch
Commission: 50% of subscriptions, 5% on game sales
Music Affiliate Programs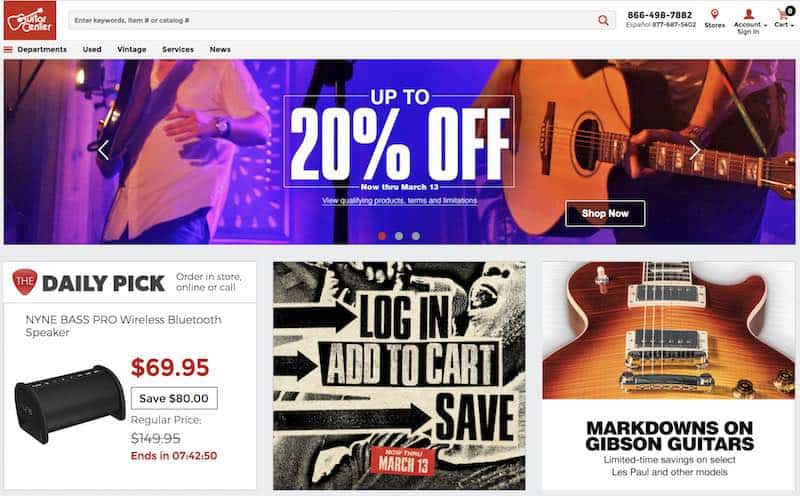 The music industry contains composers, artists, sound engineers, music teachers, music equipment manufacturers, vocal coaches, and more.
With all of these different product niches and affiliate companies, there are plenty of ways to profit from high-paying music affiliate programs.
If you're a sound engineer, you may review the latest guitars, microphones, and audio equipment.
If you're a music teacher, you may recommend online music courses.
There are countless ways to generate revenue with your music knowledge.
Above all, ensure you deeply understand the products you promote so your audiences get the best recommendations.
Here are some of the best high-paying programs in the music category.
1. Guitar Center
Commission: 6%
Cookie Duration: 14 days
2. Musician's Friend
Commission: 4%
Cookie Duration: 14 days
3. Sam Ash
Commission: 7-10%
Cookie Duration: 60 days
4. Singorama
Commission: 70% on instant downloads, 40% on shipped course
Cookie Duration: 60 days
5. zZounds
Commission: 6% + bonuses
Cookie Duration: 45 days
Crypto & Bitcoin Affiliate Programs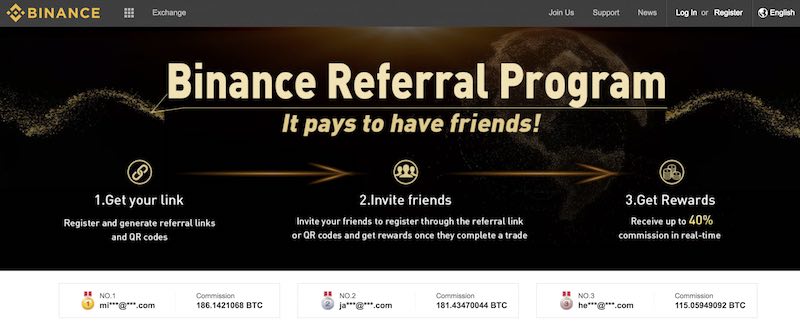 I got deep into crypto-mania last year, spending hours trading Bitcoin, Litecoin, Cardano, Stellar, and every coin under the sun on Binance.
Similarly, I even took part in a few ICOs, using digital wallets to exchange one crypto for another.
Many bitcoin programs pay you a percentage of every qualified trade for getting people into a crypto exchange; you make a cut of their trades for up to a year.
Other crypto programs include recommending digital wallets like Ledger and Trezor, crypto tax software, and more.
Above all, Blockchain technology is not going anywhere.
If you want to work with affiliate companies in a rising industry, check out these programs and watch your revenue charts go to the moon.
Here are the top-paying cryptocurrency affiliate marketing programs.
1. Binance (referral program)
Commission: 20% of referral's trade fees, 40% if holding 500+ BNB
Payout: Pay in real-time to Binance account
2. Coinbase (referral program)
Commission: When a user buys $100 of BTC, receive $10 of BTC
Earning period: Once per customer
3. Ledger Wallet
Commission: 10% of the net sale amount
Payout: Payout in BTC, with 0.1 BTC minimum payout amount
4. LocalBitcoins.com
Commission: 20% of the user's trading fee per trade
Earning period: 1 year from the user's registration date
5. Trezor Wallet
Commission: 20% of sales
Sports Affiliate Programs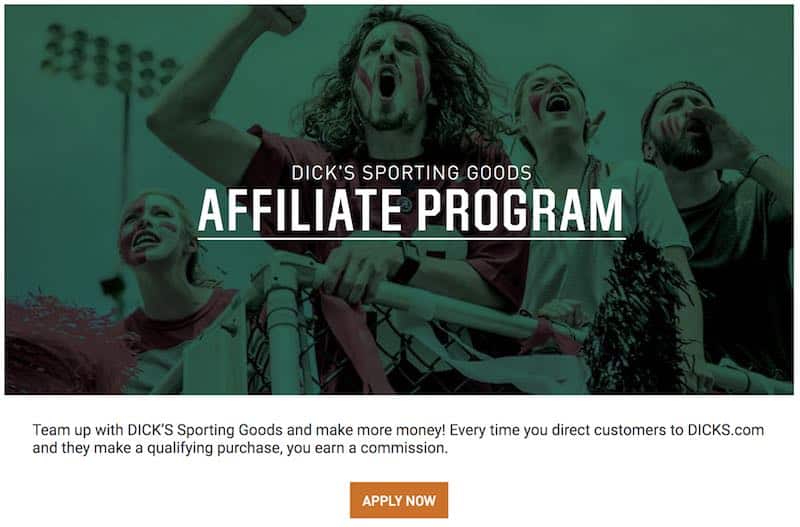 The sports industry is predicted to reach $73.5 billion in market value in 2019. This revenue includes media rights, merchandising, sponsorships, and the rise of fantasy sports.
To recommend products from specific sports companies, join a sporting goods, fan gear, or golf affiliate program.
Additionally, another strategy is to take your fantasy football knowledge and make commissions from daily fantasy sites like Draft Kings or FanDuel.
In due time, you can be successful by building your brand around a specific sports sub-niche and coupling that with an in-depth knowledge of your recommended products.
Here are the best high-paying sports affiliate programs.
1. Dick's Sporting Goods
Commission: 5% on average
Cookie Duration: 10 days
2. Draft Kings (referral program)
Commission: 40% of referral's net gaming revenue first 30 days, 25% days 31+
3. Fanatics
Commission: Up to 10%
Cookie Duration: 7 days
4. FanDuel
Commission: $25-35 per signup, 35% rev share for referrals' first 2 years
5. Sports Memorabilia
Commission: 9% of sales
Cookie Duration: 365 days
6. Under Armour
Commission: 5% of sales
Cookie Duration: 30 days
Hunting and Outdoors Affiliate Programs
The hunting niche is big, and there are plenty of opportunities to make money in it.
Whether you want to sell products that cater to hunters, offer services to them, or even create a blog that shares tips and advice, the possibilities are endless.
Here are some of the best affiliate programs to consider
1. Bass Pro
Commission: 5% of sales
Cookie Duration: 14 days:
Affiliate Marketing Programs for Pinterest
Since May 2017, affiliate marketers can place affiliate links right in their Pinterest pins instead of going through their blogs.
This update led to a wave of affiliates making money online without needing a ton of website traffic.
Similarly, this opened the door for influential fashion, beauty, and lifestyle affiliates to reach 200 million+ Pinterest users more efficiently.
With 29% of U.S. adults using Pinterest and 93% of Pinners said they use Pinterest to plan purchases, it is a lucrative way to generate affiliate revenue.
The best strategy is to join an affiliate network with products that match what people consume on Pinterest.
Popular categories on Pinterest include food and drink, DIY, home decor, women's fashion, and health and fitness.
Here are some networks to join for Pinterest:
Sell any product on Amazon directly through your Pinterest pins. If you're in the US, you must have a website or blog to get approved. You can earn up to 10% on over one million products.
They also help you post links and promote products on your site with banners.
While they're not a network per se, they provide a massive range of products.
One extra benefit is that when you link to a product with your Amazon affiliate link, you get credit for any product the user purchases in that session. Additionally, if they add a product to their cart and it remains there, you get credit for up to 90 days.
Notable mention: The eBay partner network takes a similar approach, and you can promote over 1.1 billion listings via affiliate links.
You can earn between 50 and 70% of the sale price with eBay. However, you make revenue only when a user purchases within 24 hours of an eBay visit.
Shareasale is a popular affiliate network with over 3,900 merchants in verticals like fashion, home and garden, food and drink, tea, fitness, software, and more.
For example, you could work with a home decor merchant like Minted and make 20% on all sales.
If food and drink is more your cup of tea (or glass of wine), promote Winc Wine and earn $18 for every transaction.
With their large merchant base, the opportunities are endless.
Become a content creator and sell online courses and ebooks directly on Pinterest. You can also sell memberships as SendOwl integrates with three top membership sites.
Finally, this fashion site has many clothing and accessories products to promote.
They offer an easy user interface, reporting tools, and helpful ways to build your audience.
Email Marketing Affiliate Programs
Email marketing software sends email newsletters, marketing materials, announcements, and other relevant information to customers or targeted audiences.
The business owner usually does this to create brand awareness and promote the business's products or services through email marketing campaigns.
The right email affiliate program will be the one that the business owner can wholeheartedly recommend due to using the software to send emails in their business.
Refer your email marketing audience and generate income through your recommendations.
ConstantContact is a solid email marketing provider for contacting your email list.
You get $5 for everyone signing up for a trial and $105 when they become a paying member.
Get a 25% commission (recurring) from people who join Moonmail through your affiliate link.
MailJet offers a 15% commission when people sign up and send emails through their service.
IT Software Affiliate Programs
With IT software becoming increasingly important for businesses, several affiliate programs offer excellent opportunities to promote IT software products.
Atera specializes in a suite of IT software solutions.
For example, their RMM software is designed to help IT professionals manage, monitor, and maintain their networks.
Then, with remote access, they can help their customers resolve technical issues as if they were on-site.
Atera also offers IT automation software and a PSA system to help its customers streamline IT operations.
If you're looking for an affiliate program that offers excellent value, Atera has it.
How Do I Join Affiliate Programs?
There are primarily two types of programs: self-hosted programs and ones in an affiliate network.
First, self-hosted programs run on the company's website with affiliate software tools.
You join these by searching for "Brand + Affiliate Program," finding their program page, and filling out a form to apply.
On the other hand, a program can live inside affiliate networks – a collection of merchants offering their links in one secure place.
These networks let you join new programs in different verticals, view reporting, see your commissions, and grab your affiliate links to add to your site.
With either approach, there are either automatic approvals or manual approvals.
Some programs accept anyone; some automatically add you if you hit specific benchmarks.
Many programs require an Affiliate Manager to review your application manually.
What Are the Requirements to Join Affiliate Programs?
To join, you need a website and a way to receive money – a PayPal or a bank account.
Although you can participate without a website by adding links on social media, this works best for high-end social media influencers, and I always recommend having a website.
I recommend installing a well-designed website with an SSL certificate for HTTPS.
You should own a business email address connected to your domain and have a PayPal account set up.
How Do You Choose The Best High-Paying Affiliate Programs?
The first two things to look for are commission rates and payout structure (also referred to as: average order value (AOV)). Remember, high rates x high average order value = more affiliate revenue.
Next, look at the cookie duration and potential earnings per click (EPC).
Here are four things to look for in the best high-paying programs:
1. Commission rate.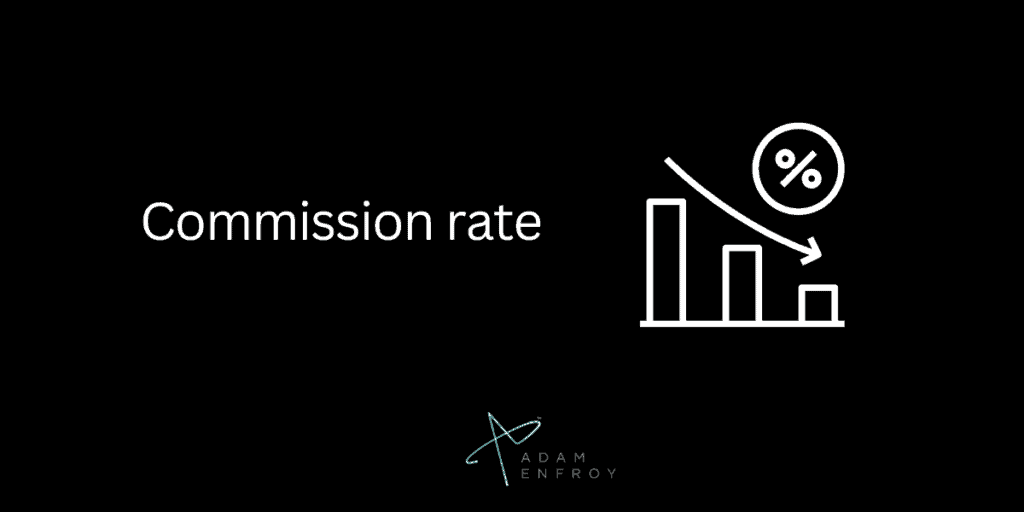 The percentage of a sale funded by an advertiser to an affiliate for referring a new customer.
This percentage can range from the low single digits up to 50% or higher.
2. Average order value (AOV).
The average dollar amount spent every time a customer completes an order. To calculate AOV, divide your total revenue by the number of orders.
3. Earnings per click (EPC).
The income an affiliate earns for each click to an advertiser's website from an affiliate link. This definition is a little misleading as the true definition of EPC calculates the amount per 100 clicks.
4. Cookie duration.
A cookie is a value stored on an end user's computer to track affiliate sales.
The duration is the time the cookie stays on the computer after clicking an affiliate link.
For example, with a 30-day cookie duration, if a user clicks an affiliate link and purchases within 30 days, the affiliate receives credit for the sale.
There's no point in making a 5% commission on a $10 pair of socks. That's only $0.50.
Alternatively, it would be much better to earn an 8% commission on a $1,200 treadmill and make $96.
Since your affiliate website can only generate monthly traffic, you should promote affiliate products that provide an EPC.
Finally, the last metric to look for is a long cookie duration.
Standard cookie durations are typically 30 days. You can find programs as low as seven days and as high as 90+ days.
Longer cookie durations are a standard feature of programs I recommend.
Remember, you want high payouts, AOV, and long cookie durations.
Affiliate Marketing Tips.
As an affiliate marketer, you don't want to only focus on those four affiliate concepts and blindly recommend any product just because of their high-ticket affiliate programs.
1. You need to promote the products you love and understand.
Web users can spot fake recommendations quickly and want to learn from real-world experience. Therefore, it's vital to be authentic with your product reviews.
The growth of affiliate marketing is undeniable, and this year will be no different.
Affiliate marketing accounts for 16% of all online orders.
So how do you stay on top of emerging trends in the market and join the best up-and-coming high-ticket and top-paying affiliate programs?
2. Research emerging categories.
Fashion is the most popular affiliate marketing category, with 18.7% of campaigns, followed by sports and health and wellness.
Emerging affiliate markets may include virtual reality (VR), the Internet of Things (IoT), 3D printing, wearable tech, and drones.
If you fashion yourself a relationship expert or budding love guru, another emerging category is dating affiliate marketing.
With the number of dating websites and apps rising and competition more intense than ever, dating sites are leveraging affiliates to recommend their platforms and get more users.
3. Mobile networks are multiplying.
Similarly, another big trend is mobile affiliate digital marketing and CPA networks. Mobile CPA affiliate networks and push notification companies to help affiliates drive traffic to smartphone apps and mobile platforms.
Best Affiliate Programs – Summary
No matter which one of the best affiliate programs you want to join, there are many different high-ticket categories to match your unique interests.
First, when choosing a program, remember to check the commission rates, average order values (AOV), average earnings per click (EPC), and cookie durations.
Second, consider whether the program is a recurring affiliate or provides one-time payments.
Finally, choose a niche that matches your interests and you can passionately promote.
The affiliate market is growing as fast as ever, and the opportunities are wide open.
Remember, the first step is to build your affiliate website on WordPress.
First, to create your affiliate site, I recommend you start with Bluehost for 63% off, or just $2.95/month.
Finally, use my two favorite (and required) affiliate marketing tools – Affluent to keep all your reporting in one dashboard and ThirstyAffiliates to cloak your links.
What affiliate programs would you like to see added to this list?
Further Reading on AdamEnfroy.com: To take your online earnings further, check out other great articles on the best ways to make passive income, use affiliate links, and more ways to make money online.
You can also use AI affiliate marketing tools to automate the process of promoting your affiliate products.
Editorial Process:
Our reviews are made by a team of experts before being written and come from real-world experience. Read our editorial process here.
Some of the links in this article may be affiliate links, which can provide compensation to us at no cost to you if you decide to purchase a paid plan. These are products we've personally used and stand behind. This site is not intended to provide financial advice. You can read our affiliate disclosure in our privacy policy.
---
Last Updated on October 5, 2023 by Adam Enfroy