Podcast Marketing: 9 Best Strategies to Promote Your Podcast
10 years ago, the two most complicated parts were figuring out the podcast hosting and software needed to edit the show.
Now podcasting has become so popular that the most challenging part is getting discovered.
You don't want to do all that hard work to set up your podcast for nothing, right?
In this guide, I will walk you through the most effective strategies you can use to market your podcast today.
Best Podcast Marketing Strategies
Here are the best marketing strategies to consider regarding podcast promotion.
1. Submit To All Popular Podcast Directories.
One of the most effective ways to promote your podcast is by distributing it to as many podcast directories as possible.
While Apple Podcasts (formerly iTunes), Google Podcasts, and Spotify account for full podcast downloads, other apps can get you many more listeners.
According to Chartable, the top 10 podcast apps are based on unique downloads, devices, and average downloads per device are as follows:

Other directories that appeared in the result are:
Podbean
Player.fm
Podcast Republic
Downcast
Podkicker
Castro
BeyondPod
Amazon Echo Devices
To list your podcast on all of these platforms, you need to create your RSS feed.
It should be a podcast-only feed; your website's RSS feed won't suffice here.
Creating a podcast-only RSS feed is simple and will take only four steps.
Step 1. Sign up for a free RSS podcasting account by entering your email and password.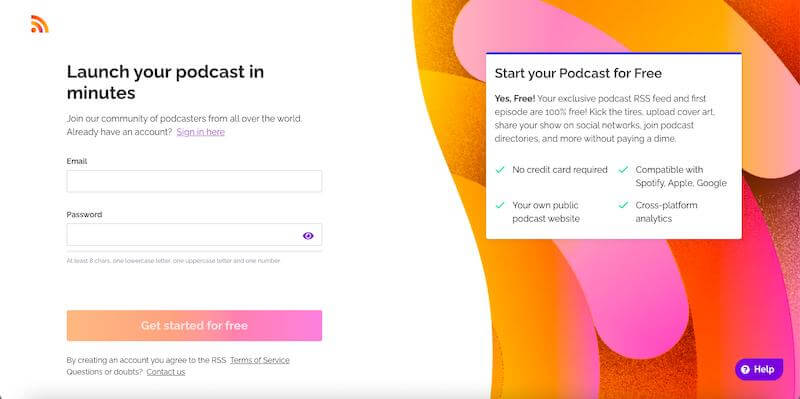 Step 2. Confirm and verify your email address by entering the verification code you receive in your inbox.
Step 3. Click on the "New Podcast" option. You'll get directed to your podcast page, where you need to add podcast details like description, title, public website address, RSS feed address, etc.
Step 4. Next, add podcast categories (up to three), cover art, and author info, and click on the "Save and Finish" button. Click on the "RSS Feed" button to copy and paste the RSS feed and add it to third-party apps and directories.
Submitting your RSS feed to these directories is also a step-by-step process.
It's best to start by submitting your podcast to Apple Podcasts.
Once Apple approves your podcast, it will automatically appear in these directories as well:
You'll be able to get your show on all of these 13 apps with a single approval.
You must create an Apple ID first to publish your new episodes on Apple Podcasts.
You must also sign up with a podcast hosting site to host your RSS feed and audio files.
Next, follow these steps to distribute your show on Apple:
Publish at least one episode (it can also be a short trailer).
Configure your podcast correctly and check all of the settings. Use Podbase Podcast Validator to make sure everything is in place.
Set up your Apple Podcasts Connect account.
Add your RSS feed URL to Apple Podcasts Connect.
Finally, wait for Apple to approve your submission. It could take up to 8 days to get approved.
Most of the other directories also have a similar process. First, you sign up for their platform and a hosting site. After that, create an RSS feed, copy-paste the RSS feed to the app, verify your details, and wait for their approval.
That said, their requirements and approval time may differ.
For example, you need to publish at least one episode to your existing podcast host to get Spotify's approval.
They'll reject your application outright if they cannot find an existing episode.
Some directories like Learn Out Loud even reject podcasts that don't fit their current list of categories. Make sure you check the categories before submitting your podcast to different directories.
2. Promote Your Podcast on YouTube.
According to a report by the University of Florida in partnership with Futuri Media, YouTube is the primary source for podcast listeners aged 18-54.
And not just this, 45% of listeners state that YouTube makes it easy to find other podcasts they want – while 55% name YouTube as their go-to place for entertainment.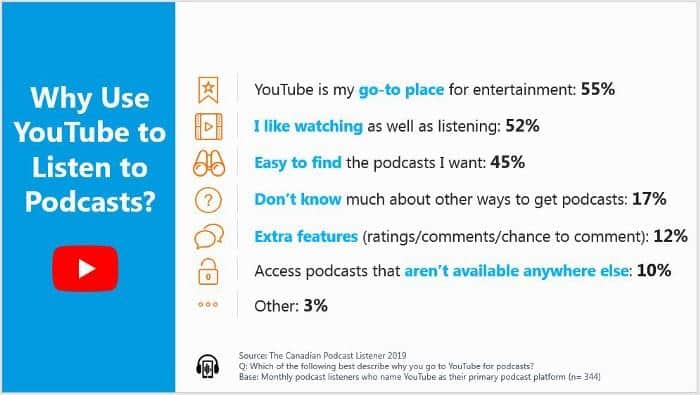 The platform has a user base much more extensive than regular podcasting apps, including Apple Podcasts, Spotify, SoundCloud, Stitcher, etc. Getting your podcast on YouTube will help you expand your reach even further.
These are good enough reasons to promote your podcast on YouTube.
Some of the most famous podcast shows are available as video podcasts on YouTube, including the Joe Rogan Experience.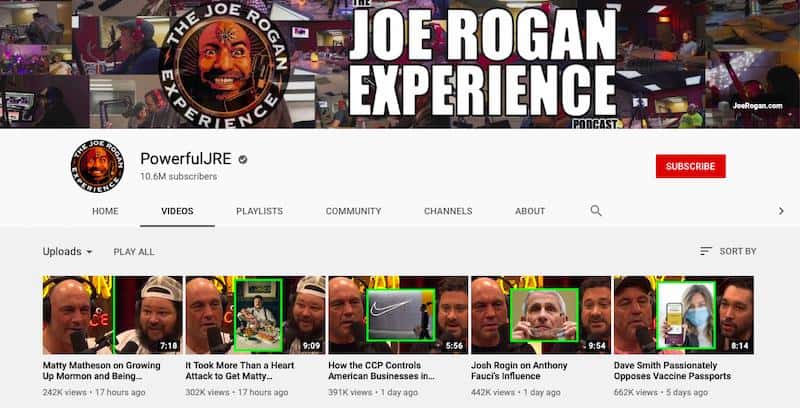 Besides having a large user base, YouTube is the second-largest search engine after Google, processing over three billion monthly searches.
With YouTube, your podcast has more chances to gain visibility and get discovered by more target listeners.
There's also a possibility that your podcast will get recommended by ranking algorithms.
Here are some benefits of YouTube podcasts:
A different podcast audience might come across your show.
You can now engage your audience using YouTube comments.
YouTube metadata might help you boost your Google ranking.
You can see your videos' stats using built-in platform analytics.
Allows you to make money from YouTube via its native advertising directly.
Now one way to get your podcast on YouTube is by converting it into an audiogram.
An audiogram combines a static image, a waveform, your podcast audio, and transcripts converted into a video.
Here's an example of an audiogram: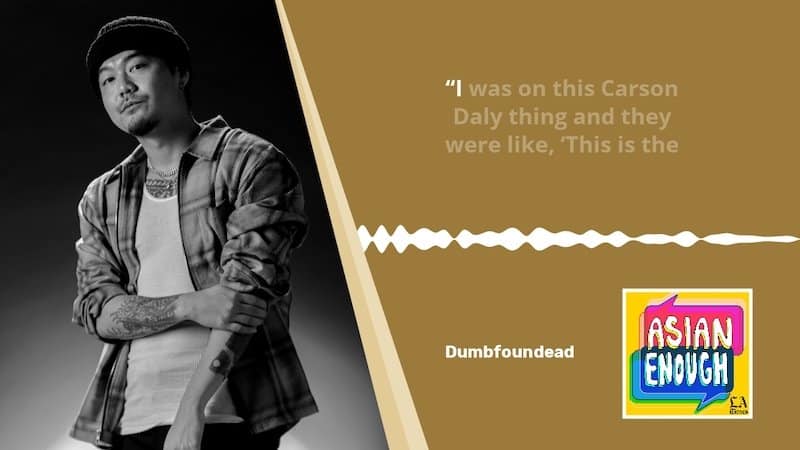 (Image: GetAudiogram.com)
This approach is best suited if you don't have a heavy budget or limited time.
However, if you want to be platform-specific, more creative, and attract more audience, you must put in more work and repurpose your audio content into video shows.
And you don't have to upload the entire podcast, either.
You can create a short trailer to entice your target audience and direct them toward your podcast website or app. Just remember to optimize it and make platform-compatible edits.
For example, your aim should be to get the listeners interested within the first 10 seconds of the trailer.
Your trailer can skip the intro part if you want and dive right into the essential part of the show.
You can't forget YouTube SEO, considering it's a search engine platform too.
Ensure you're doing sufficient keyword research to create your video's description and title.
You also need to consider your thumbnail.
It will be your viewers' first contact with your video.
Avoid using the same title on your thumbnail as your video title. The aim is to attract listeners, so don't waste this chance by repeating the title.
Creating short trailers summarizing your podcast shows isn't the only way to promote your content on YouTube.
You can create your podcast with the intent to post on YouTube in various other ways, including:
Take a video while recording your audio podcast.
Capture your podcast guests' interviews.
Add images to your audio file and turn it into a video.
Record your screen and present yourself on a small screen using a webcam.
Publish your podcast on YouTube as it is, albeit with the artwork. You can also integrate podcasting platforms with YouTube to get it done automatically.
YouTube may take some time to grow, but it has many benefits. It's a way to get more visibility, get your show on a new platform, and you're also creating podcast content in two mediums.
3. Create Apple Smart Banner.
Apple Podcasts is the key player and the most popular podcast app in the podcasting arena. On iPhones and Apple watches, it's still one of the popular ways to listen to podcasts.
Statistics suggest that 728 million iPhones were in use worldwide in April 2017. Making it easier for iPhone users to discover and listen to your podcast will help you gain more podcast audiences.
And creating Apple's Smart App Banner will help you do just that.
(Image: TheBusyCreator.com)
Smart App Banners appear at the top of web pages, albeit only on the mobile version of Safari.
They link audiences directly to your podcast show once they click the "View" option on the banner.
They can also dismiss it by clicking on the "X" icon.
The best part about these smart banners is that they include relevant keywords and are non-intrusive.
If the viewers like what they see, they can get directed to your podcast easily.
Otherwise, they can ignore it and keep browsing your site.
Adding the banner to your podcast site is just a two-step process. You need your podcast show's unique 10-digit ID to make it happen.
To find your Apple Podcasts Show ID, head to https://podcastsconnect.apple.com/my-podcasts and log in.
From your feed, click on the podcast whose ID you need. You'll see the ID under the "Apple Podcasts Show ID" or the "Apple Podcasts URL" section.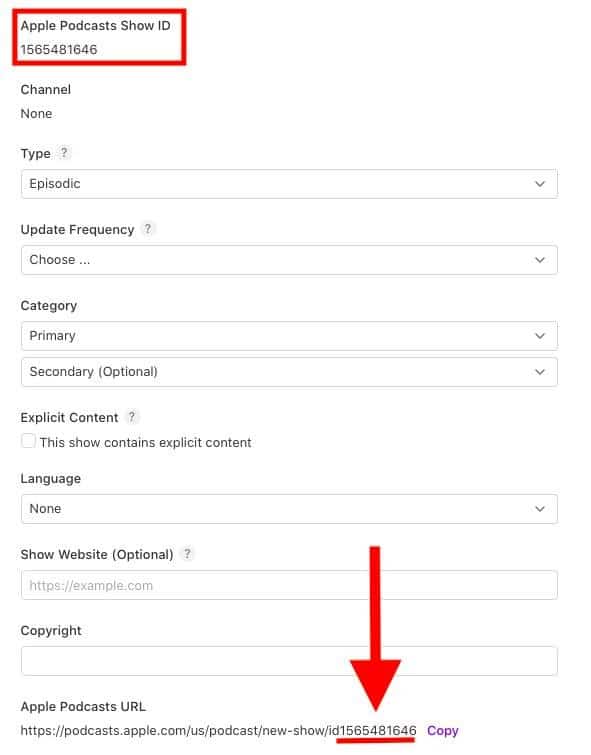 If you're doing it on your own, insert the following code in your site's <head>:
<meta name="apple-itunes-app" content="app-id=XXXXXXXXXX">
You already know your podcast ID, so insert it in the place of XXXXXXXXXX.
If you don't know where to locate your site's <head> or have little technical knowledge, use the Smart App Banner WordPress plugin.
You can also make your banner trackable if you use Apple's affiliate program – administered by Performance Horizon.
You need three things to make your banner trackable:
Your podcast ID
Your affiliate ID
A unique campaign tag
Next, add the following code to your Performance Horizon Dashboard.
<meta name="apple-itunes-app" content="app-id=XXXXXXXXXX, affiliate-data=at=YYYYYYYY&ct=ZZZZZZZZZZZZZ">
Visitors from any iOS device can see and click on this trackable banner from the top of their browser window. However, Android devices and browsers other than Safari will ignore it.
4. Invite Guests To Your Show.
Having another or multiple guests in your show means you can tap into a new audience.
Take Joe Rogan, for instance.
He invites all types of guests on his show, from political pundits to astrophysicists.
Once his big-name guests like Elon Musk announce their segments on their social media, Rogan's show gets a whole new viewership.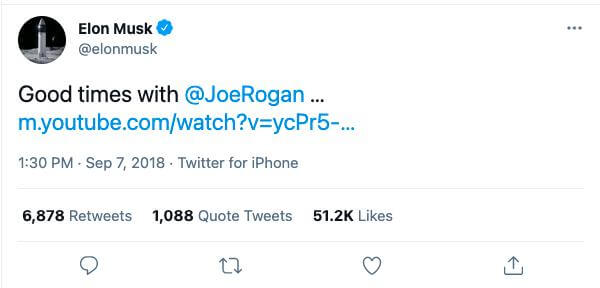 And if you can't invite famous A-list celebrities, then also it's okay.
Inviting influencers in your niche with a loyal following and getting them to share the podcast will suffice.
Landing guests with a significant following is only half the battle won. You still have to encourage them to promote the episode to their fans and followers.
However, you have to make it easier for your guests to promote the episode they appeared in on all of their channels.
Ask Your Guests To Share The Episode With Their Email List:
You don't say whether a guest would be willing to create an email newsletter to promote the podcast episode they featured in.
However, you can share a pre-composed email newsletter with them and ask them to share it with their list. If your guest had a good time at your show, they might have no qualms about sending the newsletter.
The newsletter should include your guest's social media handles and a link to the product they might want to promote.
Send another email with a link to the episode so they can see how it turned out.
Ask your guests to share this link on their Facebook and Twitter pages.
Aside from the episode link, include other shareable with the email:
Images
Video Trailers
Pre-composed tweets
Infographics
Quotation-based graphics
Don't forget to remind them that there's no obligation to do so. And end the email by thanking your guest for appearing on your show and sharing their message.
Sharing On Twitter and Facebook:
Sharing your podcast on channels like Facebook, Twitter, and LinkedIn should be easy for your guests.
While you've already notified via email, tag them in your Facebook and Twitter posts too.
Here's an example from Armchair Expert Podcast's Facebook post: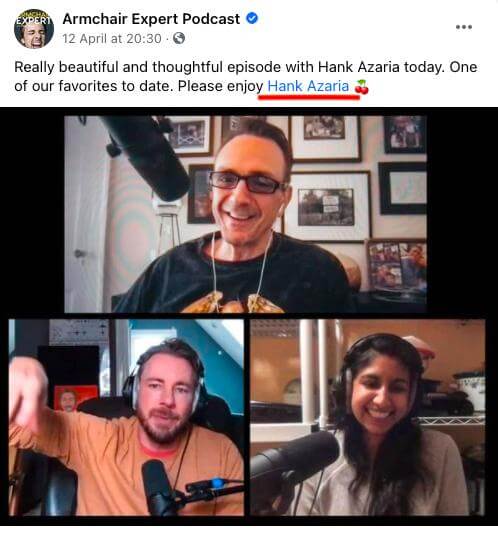 Once your guests get notified about the tag, they might share or retweet your post as it is.
Ensure to include relevant hashtags too while posting on Twitter to increase discoverability.
Sharing On Instagram.
Instagram doesn't allow immediate resharing or retweeting like Facebook and Twitter, making it cumbersome for your guests to share your post.
Some guests may even ignore your post, especially if it doesn't match their ongoing Instagram theme.
Remember your guest's theme colors in mind if you create posts for them to share.
Instagram stories also solve this problem to a large extent. They stay live only for 24 hours and are easier to share.
Tag your guest and add relevant hashtags while creating your story. Your guests can then share your account on their Instagram page with a single click.
Instagram stories also let you add a link, allowing audiences to swipe up to the directory and head to the linked page.
You need to have 10,000+ followers to use this feature, though.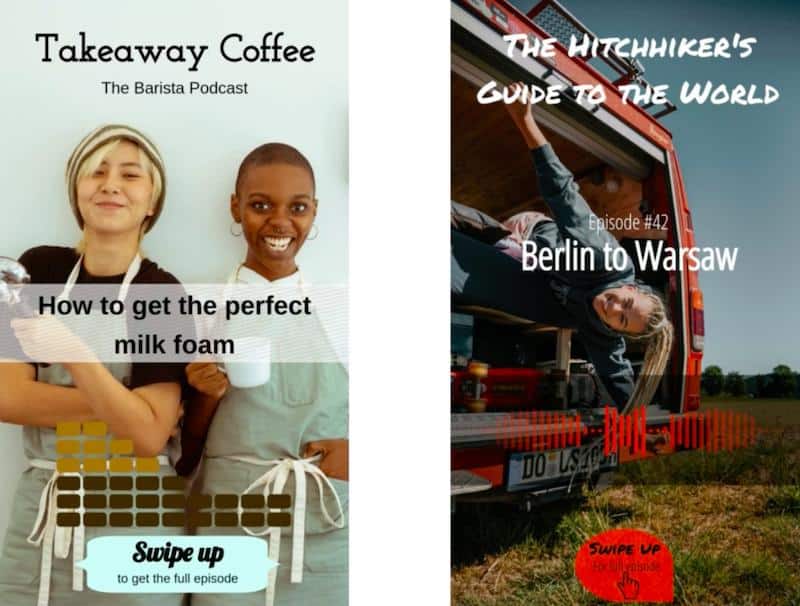 (Source: Storrito.com)
5. Offer Giveaways in Exchange for Reviews and Shares.
Not many viewers can ignore the allure of contests and free stuff, especially if it's relevant to their requirements.
Note that relevant is the keyword here.
The product you give away should be relevant to your niche and target audience.
For example, your audience most likely consists of young girls if you usually talk about the university makeup routine in your show. In that case, make sure to offer something like light-colored lipstick.
Aside from specific products, you can also offer things like:
Stickers
Your Merchandise
Gift Cards
Discount Coupons
Secret Tips
A mention in show notes
However, these giveaways are only possible if your budget allows them.
If you are on a tight budget, you can shout out special winners or a mention in your show.
You can even give the lucky winners a guest spot at the end of the show.
The next step is to announce the giveaway on your social channels and ask for reviews on platforms like Apple Podcasts and Castbox in return.
You can also compel your audiences to follow you on podcast apps and social media platforms and share a particular episode.
Here's an eye-catching post announcing a podcast contest: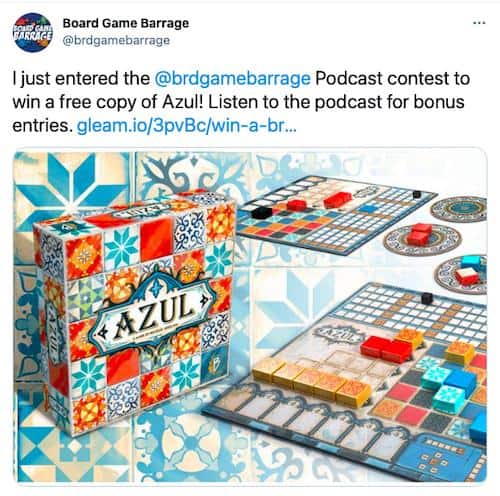 When you post your giveaway as part of your social media marketing, add eye-catching graphics and explain how to enter the contest.
Don't forget to add a link to your podcast.
6. Paid Promotions Using PPC Ads.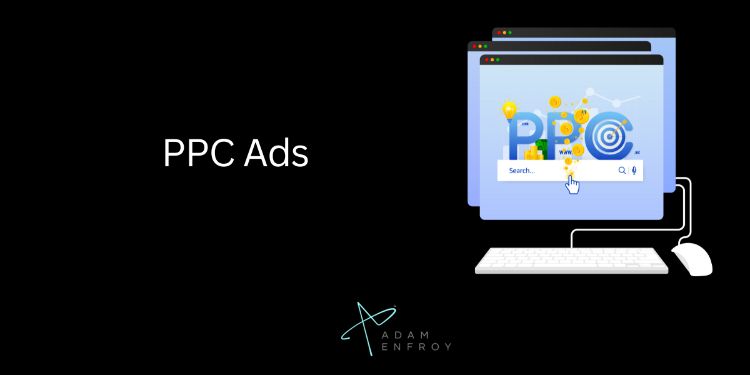 Every social media and search engine platform allow you to promote your content using paid ads. While organic strategies help you encourage your target audiences to visit your podcast show, paid ads get it directly in front of them.
PPC (Pay-per-click) ads can also help you explain what your podcast is all about and what sets it apart. Quick traffic is another edge that paid ads have over organic promotion strategies.
PPC ads are also cost-effective since you pay based on each click or conversion, giving you a return on investment.
Moreover, ads can reach your audience on any platform you want.
If your target audiences mainly use Instagram, you can leverage Instagram ads. Is Facebook the dominant platform in your niche? In that case, run Facebook ad campaigns.
You can be wherever your audiences are.
There are two ways to run paid ads for your podcast promotion:
Target Your Entire Podcast – You can create a PPC ad and direct your target audience to your podcast's landing page. It can be expensive, though, as you're targeting a broad audience simultaneously.
Target a Specific Episode – Purchase ads that direct to individual episodes to target specific listeners. For example, you might target your guests' names since you expect potential listeners to type them.
Before creating your PPC ad, choose an eye-grabbing graphic to attract your target listeners.
Here's an example of Tim Ferris' Facebook ad: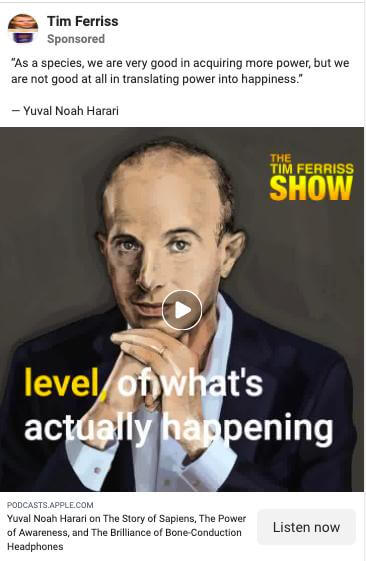 The ad contains a striking sketch of the famous podcast host. You can also see a compelling quote encouraging viewers to click on the ad to know more.
Here are some more tips for creating PPC ads for your podcast:
Insert relevant keywords.
Choose a compelling graphic.
Target your niche audience.
Run A/B tests to identify ideal elements and demographics for your ad.
Track your ad's results to gather essential data and use it to improve your ads.
You can also leverage paid Google Ads to target audiences searching for specific podcasts using relevant keywords. Since Google Ads are text-only, you don't have to worry about adding an image.
7. Network With Other Podcast Hosts.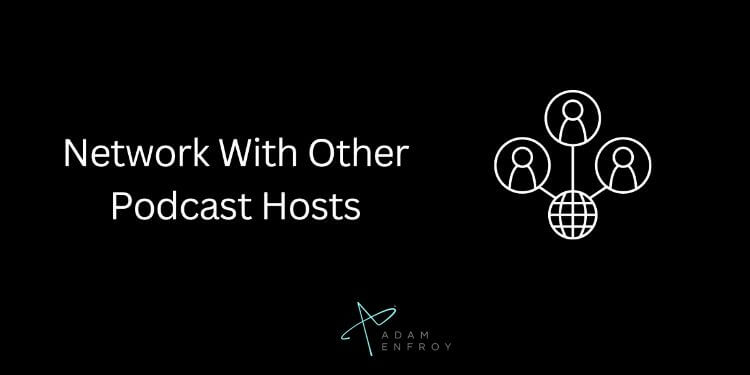 From promoting a blog post or your entire blog, getting your podcast in front of your audience, and growing YouTube subscribers, everything requires networking on the internet.
Start connecting with other podcasters in your vertical, so they can further spread the word about your show.
Networking with experts in your industry and gaining word of mouth will also help you appear as a trusted figure yourself.
Here are some tips to start networking to promote your podcast:
Additionally, you can team up with influencers on another podcast network in your industry to get them to expose your show to new audiences.
You'll have to provide incentives in return as well.
It can be anything, including monetary compensation, a segment on your show, or a free product.
8. Utilize Social Media Channels.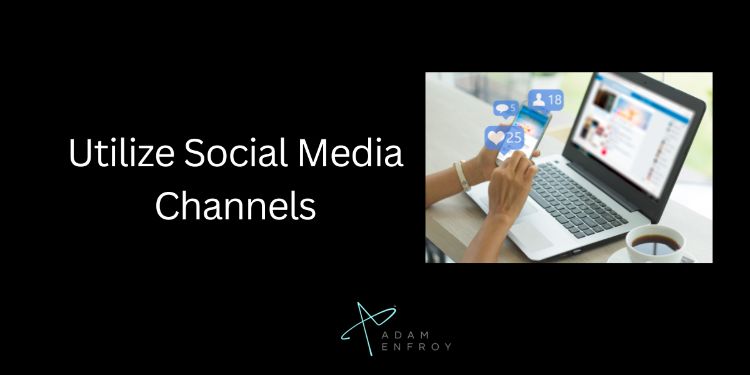 Social media platforms are an excellent way for podcasters to reach their audience and engage with new listeners.
With the growing popularity of podcasts, any podcaster needs to take advantage of social media platforms like Twitter, Facebook, Instagram, and YouTube.
Twitter is a great platform to share successful podcast episodes, links to new episodes on your website or other podcast listening platforms, and exciting stories related to the content you discuss in your podcast.
Twitter lets you interact with people who follow your show and connect with potential guests.
Facebook can be used for similar purposes and is excellent for building relationships within the podcasting community.
You can use the platform to post behind-the-scenes updates, share outtakes from recording sessions, and build anticipation by sharing teaser trailers of upcoming episodes.
Additionally, many groups dedicated to various topics related to your podcasting niche exist on Facebook so that you can join and contribute meaningful conversations to grow your network and reach more potential listeners.
Similarly, Instagram has become an essential platform for podcasters due to its visual nature.
Platforms such as this allow you to showcase what's going on behind the scenes, promote a podcast episode, or even post fun clips from past shows that will help keep existing listeners engaged with your content.
Finally, YouTube is an excellent way for podcasters to reach larger audiences than ever before.
Many popular podcasts now have their own YouTube channel, uploading videos related to their topics weekly.
This is an excellent way for them to reach more potential listeners and monetize their content through ads placed in their videos.
9. Create a Newsletter for Your Listeners.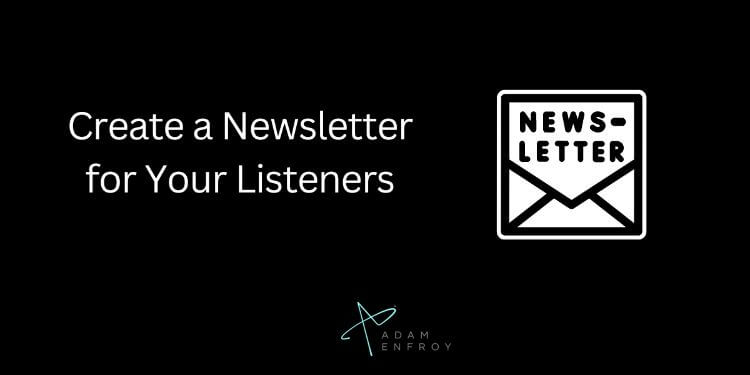 Newsletters can be used to build relationships with potential sponsors or partners to help you monetize your podcast.
To create an effective newsletter, you must ensure the content you share is high quality and engaging.
Additionally, it should be something your listeners haven't heard before – exclusive content related to upcoming episodes or exciting stories related to the topics discussed in your show.
It's also essential to ensure the emails you send out are timely – with each email sent out at regular intervals and on special occasions like holidays or when a new episode is released.
Finally, keeping your design and branding consistent across all your platforms is essential.
This will help ensure that even if readers forget who they signed up for the newsletter from, they'll still recognize the content immediately.
Wrap Up.
You don't need an expansive budget, big-name celebrities, or a team of marketers to promote your podcast.
You must get your show in front of your target audience and excite them.
Luckily, you have multiple options, including podcasting tools, social media ads, online communities, etc.
If you need unique digital marketing strategies to gain new listeners, give these tested tips a chance.
Try all of them out and see what works out for you.
What's the best podcast marketing strategy you came across?
Let me know by commenting below.
Disclosure: I may receive affiliate compensation for some of the links below at no cost to you if you decide to purchase a paid plan. You can read our affiliate disclosure in our privacy policy. This site is not intending to provide financial advice. This is for entertainment only.
---
Last Updated on March 4, 2023 by Adam Enfroy