WordPress vs. Squarespace For Blogging (Comparison)
Imagine standing at a crossroads.
One path leads to a bustling city filled with endless possibilities, while the other leads to a sleek, modern town with everything neatly arranged for you.
This might just be the dilemma you face when choosing between WordPress and Squarespace as a website builder.
Each has unique charm and advantages, but which will truly cater to your blogging needs?
Will you thrive in the bustling city that is WordPress, with its limitless customization options and vibrant community?
Or will you find peace in the neatly arranged town of Squarespace, with its intuitive design and all-in-one platform?
In this blog post, I will delve deep into the pros and cons of both platforms, providing you with a comprehensive comparison to help you make an informed decision.
WordPress vs.Squarespace For Blogging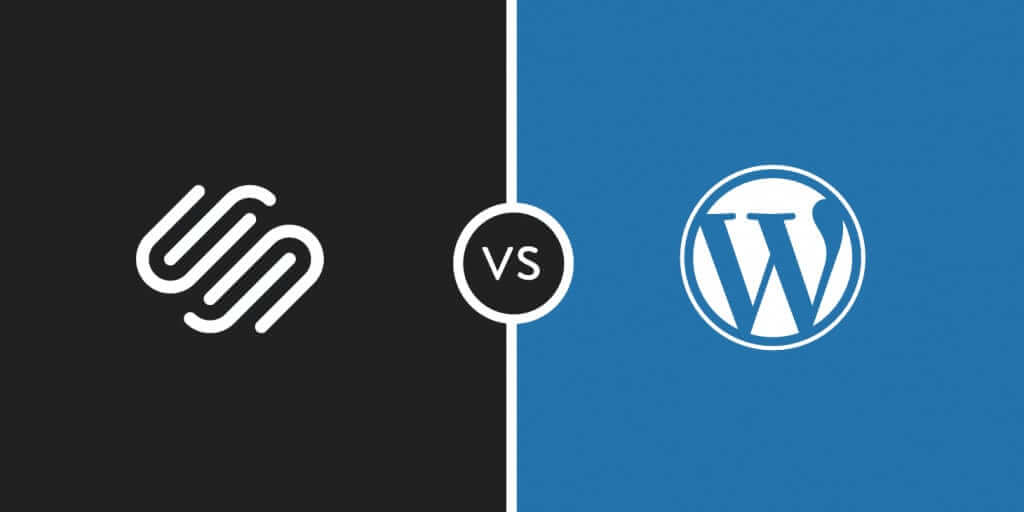 Image credit: https://kinsta.com/
WordPress is undoubtedly one of the most popular blogging platforms out there.
With its vast ecosystem of plugins, themes, and customization options, there's practically nothing you can't do with WordPress.
However, with great power comes great responsibility, and sometimes the sheer variety of options can overwhelm new bloggers.
Plugin incompatibilities are also a common issue that can lead to frustration, particularly if you're not a developer, and security can quickly become a concern if you don't know how to keep your site safe.
On the other hand, Squarespace provides a more streamlined and user-friendly experience.
With everything managed in the background, you don't have to worry about plugin incompatibilities or code issues.
Squarespace also takes care of security by default.
The platform's sleek and modern templates make creating an aesthetically pleasing blog easy in just minutes.
However, the limits imposed by Squarespace may feel arbitrary at times, and you may struggle to achieve a particular look or functionality without diving into CSS code.
Let's compare the two platforms to help you choose the best website builder for your needs.
Ease Of Use
One of the major selling points of Squarespace is its user-friendly interface, making it an excellent choice for those just starting.
The platform offers a wide range of customizable templates that are easy to edit and customize, making it simple to create a professional-looking site without any technical expertise.
However, WordPress requires a little more know-how before you can start.
Although it's easy to install, you may need to familiarize yourself with the interface and use third-party plugins to customize your site.
However, once you get the hang of it, WordPress offers endless options for customization, making it an ideal platform for bloggers who want complete control over their site's look and feel.
Features & Functionality
Squarespace and WordPress provide a range of customization options, but WordPress is the clear winner in sheer functionality.
With thousands of third-party plugins available, you can easily add powerful features like e-commerce capabilities, social media integration, and SEO optimization to your site.
Squarespace, on the other hand, has a more limited range of features.
However, that's not necessarily bad – it means that choices won't overwhelm you, and you can focus on creating a beautiful, simple site that works seamlessly for your needs.
Squarespace offers its own set of apps and integrations that can enhance your site's functionality.
Pricing
When it comes to pricing, Squarespace offers a more transparent approach.
Plans start at $12 monthly, with no additional hosting, security, or updates fees.
You can preview each template before committing to a plan, ensuring you find the perfect fit for your needs.
WordPress requires a little more work to get up and running.
You must purchase your domain name and hosting plan and pay for additional plugins or services to optimize your site.
Bluehost, Siteground, and HostGator are three good web hosting services to consider.
The upside with this option is that you can control additional costs and scale your site as needed.
Support & Community
Both Squarespace and WordPress offer extensive online resources, but the level of support and community available varies between the two platforms.
Squarespace offers 24/7 customer service, with online chat, email, and phone support available.
The platform also boasts an active user forum and a range of online tutorials and FAQs.
WordPress has a massive community of users, developers, and designers who share advice, tips, and suggestions for using the platform to its fullest potential.
However, because there are so many options and third-party plugins, it can be challenging to know where to turn if you need help with a specific issue.
Versatility
Squarespace is ideal for traditional websites such as portfolios, blogs, and small business sites.
It is an all-in-one platform that provides everything you need to create a beautiful, professional-looking website.
With Squarespace, you don't need to worry about technical details like a hosting service or web design.
It comes with a range of pre-designed templates that you can customize to suit your needs.
Squarespace also supports conventional features like photo galleries, making it a reliable option.
WordPress, on the other hand, is a more versatile option.
It is an open-source platform offering thousands of customizable plugins and themes.
While Squarespace has a curated selection of plugins, WordPress has an extensive library, making it the go-to option if you're looking for a website with unique features.
For instance, WordPress offers hundreds of photo gallery plugins to choose from, giving you a wide variety of options to choose from.
However, this can take time to sort through.
Coding Experience
Squarespace is a beginner-friendly platform for those who do not have coding experience.
It's an all-in-one website builder with stunning templates and a user-friendly interface.
Squarespace provides hassle-free hosting and optimizes your website for mobile devices automatically.
With Squarespace, you don't have to worry about updates, security, and backups.
WordPress offers complete control over your website and enables you to create a custom theme using HTML, CSS, and PHP.
You can use plugins to add functionality, customize your website's design, and add features like social sharing and search engine optimization.
WordPress offers a robust drag-and-drop editor and various tools to optimize your content for search engines.
Content Management
WordPress, on the other hand, is a powerful content management system that requires coding knowledge.
It's a self-hosted platform, so you must find a reliable hosting provider to manage your website.
WordPress offers endless possibilities, with over 50,000 plugins and thousands of free and premium themes.
If you want complete control over your website, then WordPress is your platform.
Visually Appealing Website
Squarespace is ideal for creating a visually appealing website without coding expertise.
It offers various templates and customization options to choose from.
Squarespace also provides a drag-and-drop feature for building web pages.
You can easily change the layout, add images, and change fonts.
Squarespace provides access to analytics data, including visitor statistics and sales information.
Hosting Options
Squarespace's hosting options are limited, but it provides a stable and secure hosting environment.
It offers unlimited bandwidth and storage space, ensuring that your website is always up and running.
Squarespace also provides helpful customer support through email and live chat.
WordPress offers more flexibility regarding hosting options, and you can choose a provider based on your specific needs.
However, managing your website hosting requires additional work, including backups, security updates, a valid SSL certificate, and server optimization.
You may need to seek technical assistance for more complex hosting issues.
Templates
Squarespace provides its users with a vast array of templates to choose from.
You can select the template that best suits your business or website.
The best part about Squarespace's templates is the sleek design and stylishness you can achieve without prior design skills.
User Preferences
Testers prefer Squarespace over other website builders, including Wix, for its sleek design and stylish templates.
Although other builders offer more options like more flexibility in design, Squarespace stands out because it provides a creative solution that is perfect for beginners.
Squarespace is the go-to source for stunning visuals, attracting many users.
WordPress: Hosted vs.Self-Hosted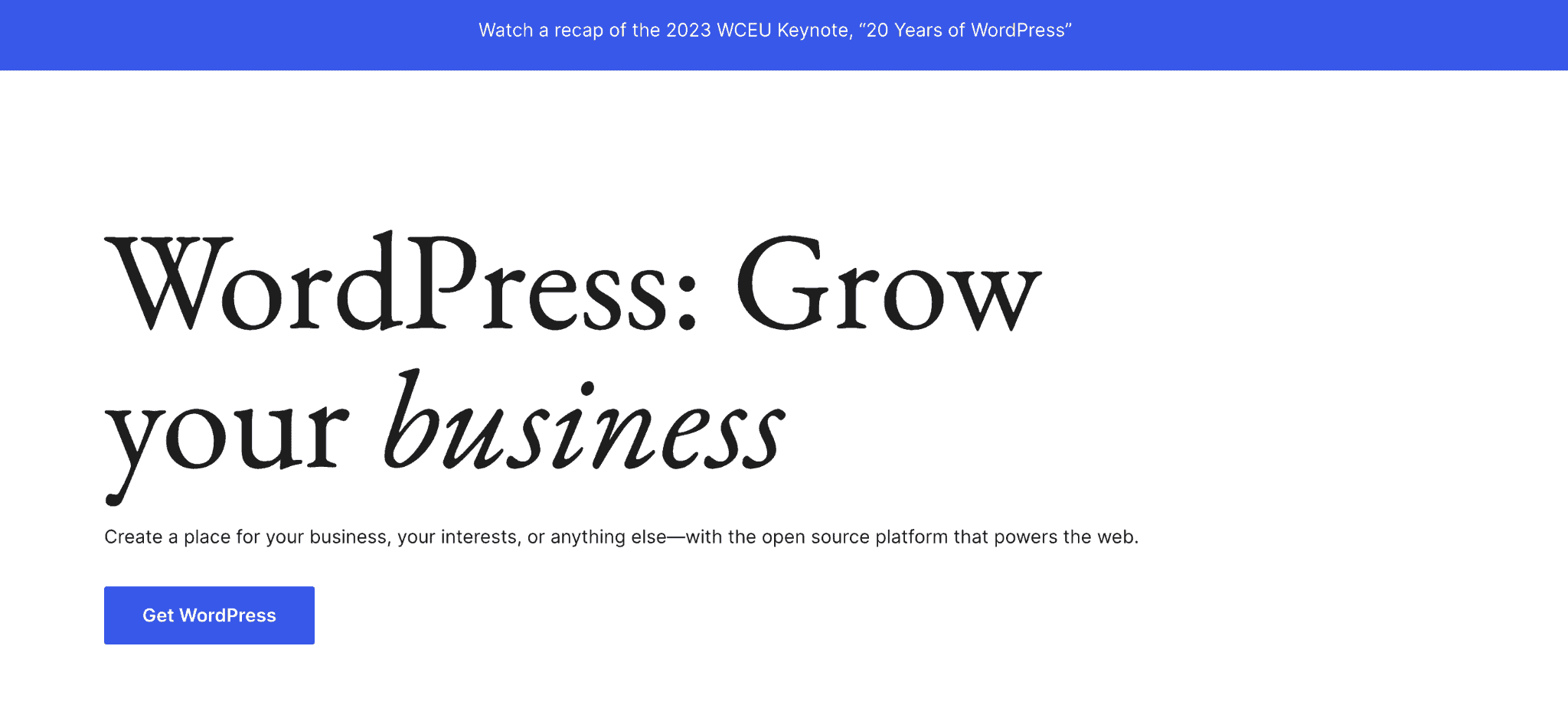 When it comes to building a website, WordPress is undoubtedly among the most popular choices favored by beginners and professionals alike – for a good reason.
With its flexibility, a wide range of WordPress themes and plugins, along with robust user community, the platform has become one of the leading players in website building.
However, if you are new to WordPress, you might still be uncertain whether to go for Hosted WordPress or Self-hosted WordPress.
Hosted WordPress
Hosted WordPress is accessible through wordpress.com.
It offers several advantages, the most notable being a user-friendly website builder and flexible pricing plans.
You can start for free and upgrade to add features, plugins, and storage that cater to your specific requirements.
Additionally, Hosted WordPress provides premium themes and templates to help you design your site most effectively, irrespective of your technical expertise level.
One word of caution is that some of their free options might include ads that can disrupt your site's flow.
Hosted WordPress is an excellent choice for starting without investing too much time and effort.
Self-hosted WordPress
This option is better if you want to take care of WordPress hosting.
You can download this version of WordPress at wordpress.org.
This feature provides an open-source platform to create a site on your web server.
With complete control over the software and code, you can customize it to your heart's content, leveraging unlimited flexibility with a virtually limitless selection of plugins, themes, and custom codes tailored to create your dream site.
However, it is essential to note that Self-hosted WordPress requires more advanced technical expertise and a budget for hosting benefits to get started.
Self-hosted WordPress is excellent for the experienced developer or established blogger wanting to tweak, develop and control minor details.
WordPress' Compatibility With Big Brands
It is worth mentioning that WordPress is not only a popular choice among small businesses or bloggers but also the official platform for several high-profile, globally recognized brands.
WordPress is commonly used and trusted by websites such as The New York Times, Sony Music, CNN, and Walt Disney, known for their robust website designs and adapting to the evolving online world.
So, if you are looking to create a website that stands out from the crowd, WordPress is undoubtedly an integral part of the website-building toolkit worthy of consideration.
Considering Squarespace As Your Blogging Solution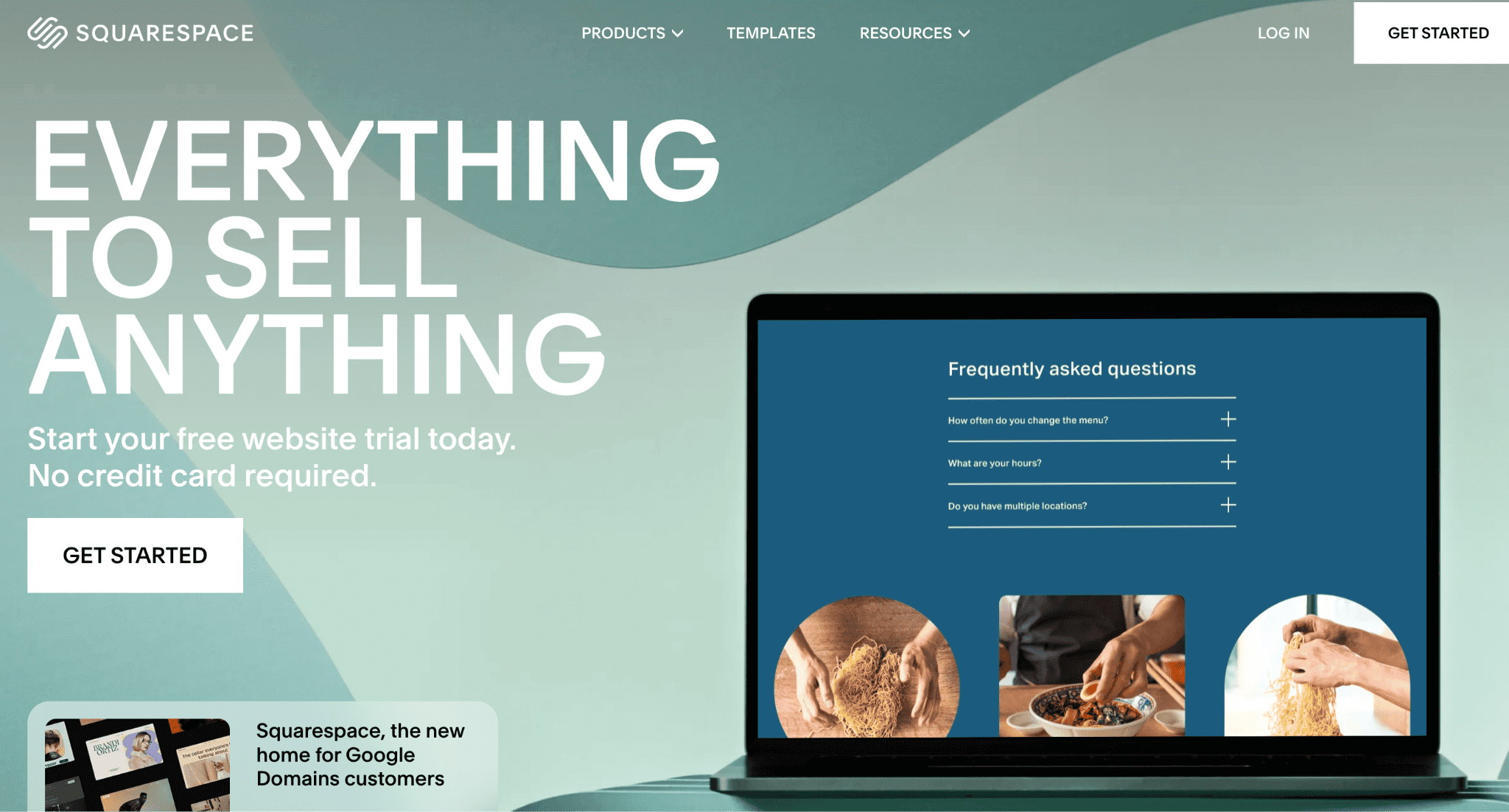 Let's now dive deeper into why a Squarespace website could be an excellent option for your blog.
Blogging, Image Display, And Performance Tracking, All In One Place
One of the most significant advantages of Squarespace is that it offers everything you need to run a successful blog.
You can choose from various templates and customize them to suit your preferences.
You can create beautiful image galleries and embed videos from platforms like Vimeo and YouTube.
Additionally, Squarespace offers inbuilt SEO tools that can help you optimize your blog and rank higher in search engines.
Power Up Your Squarespace Website With Extensions
Squarespace offers a variety of extensions that you can use to expand the functionality of your website and take it to the next level.
You can integrate your website with social media platforms, set up pop-ups to attract more leads, add email marketing tools to your website, and much more.
The best part is that you don't need technical expertise to use these extensions- just drag and drop!
Say Goodbye To Plugins
If you're running an e-commerce store, you don't need to rely on plugins like you would in WordPress.
With Squarespace, you get everything you need out of the box.
You can set up online transactions, manage your inventory, track your orders, and even calculate taxes- all with ease.
Unlock advanced ecommerce features with Squarespace's Business plan
If you're running an e-commerce store, you need advanced features that can help you manage your store effectively.
Squarespace's Business plan unlocks various advanced e-commerce features, including abandoned cart recovery, real-time carrier shipping, gift cards, and more.
Additionally, you can access a robust analytics suite to help you make data-driven decisions for your store.
Take Your Online Store To The Next Level
For enterprises looking to scale their e-commerce operations, Squarespace offers Advanced Commerce.
The premium plan offers everything you get with the Business plan and many advanced features.
You can access a powerful subscription management tool, advanced web analytics, custom checkout, and more.
Affordable Monthly Fee
Squarespace's monthly fee is affordable and includes everything you need to run your website.
The fee includes hosting, security, and a domain name, so you won't have to worry about hidden costs.
Squarespace offers different pricing plans depending on your needs, making it accessible to everyone.
Top-Notch Support
Squarespace offers 24/7 customer support, including live chat and email options.
If you ever encounter a problem while building your website, you can contact a representative who can help you navigate any issues.
Considering Search Engine Optimization
People, especially bloggers, know Squarespace for its ready-to-use SEO tools, making it an ideal option for beginners.
It offers customizable meta titles, descriptions, URLs, and automatic sitemaps that help search engines navigate your website.
Additionally, Squarespace has a built-in analytics tool that provides insights on your website traffic and SEO performance, making it easy to keep track of your progress.
In recent testing, Squarespace got a perfect score of 5 out of 5 in SEO and a remarkable 25% increase in marketing score.
On the other hand, WordPress boasts an extensive range of built-in SEO features.
Its Yoast SEO WordPress plugin has been around since 2008, guiding users through SEO best practices and helping them optimize their websites.
The plugin assists in crafting custom meta titles, descriptions, and URLs for each page.
It also provides suggestions and tips on improving content for better SEO.
One of the benefits of a WordPress website is the ability to tweak your site's technical aspects, which can result in an even higher search engine ranking.
WordPress allows for more flexibility in making technical changes that can improve SEO but can be overwhelming for beginners.
Optimizing your website requires knowledge of HTML, CSS, and other programming languages.
However, with the vast array of plugins available, WordPress users can customize their websites to a greater extent.
These plugins range from simple SEO tools to advanced analytics, giving bloggers more control over their SEO strategy.
Long-Term Blogging Platform Considerations
There are a few key considerations to keep in mind when choosing a blogging platform for the long term.
Security Considerations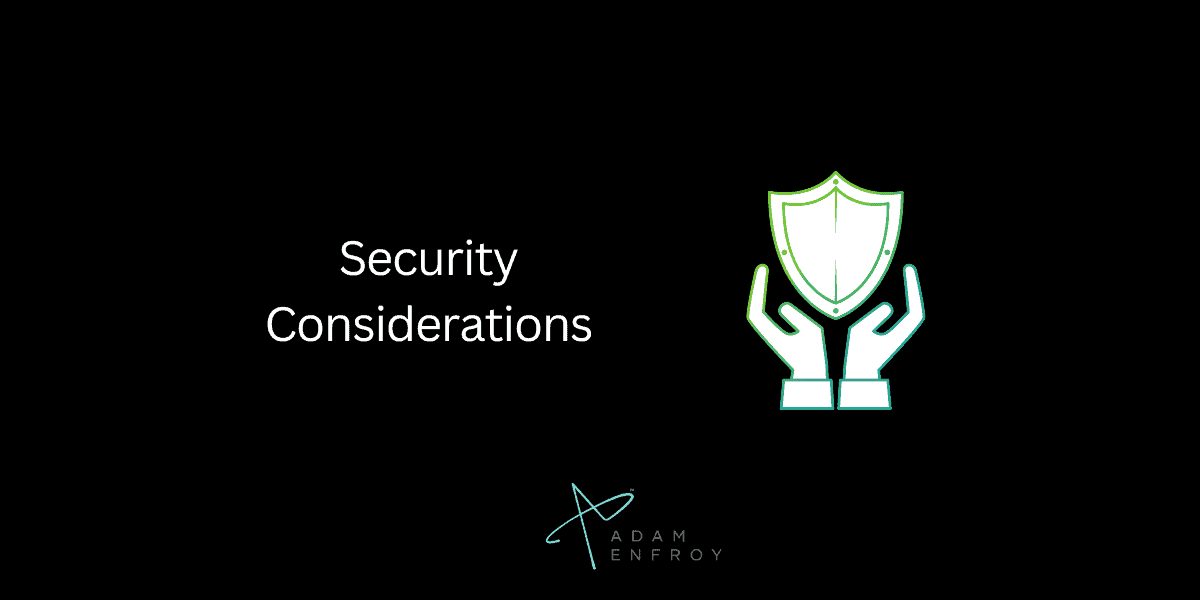 Both WordPress and Squarespace have their pros and cons when it comes to security.
The Security Features of WordPress are vast, with the ability to install WordPress plugins that specifically cater to site security.
However, the downside is that third-party plugins can pose a risk to the security of the WordPress site.
On the other hand, as a closed platform, a Squarespace site provides a secure environment, but this security comes at the cost of limited customization options.
Ultimately, mitigating security risks in both platforms requires users to stay current on software updates.
Be cautious when installing third-party plugins, and implement best practices for password protection and two-factor authentication in both WordPress and Squarespace sites.
In comparing Squarespace vs. WordPress, it's clear that both have their strengths and weaknesses in terms of security.
Performance And Speed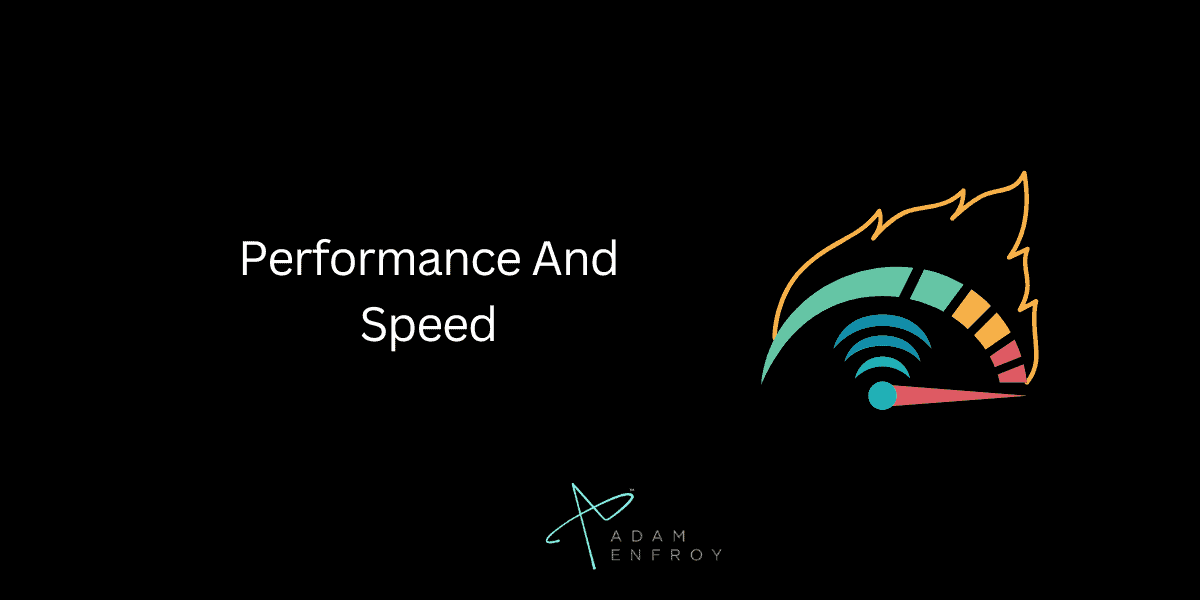 When it comes to page load speed, WordPress is faster and more efficient than Squarespace.
However, the web hosting choice for both platforms can significantly affect website speed.
The Squarespace pricing model offers a simpler and more affordable way to get online.
The model also comes with a free custom domain, which appeals to budget-conscious people.
WordPress provides more advanced blogging tools, such as custom CSS, for more experienced bloggers to optimize their website's performance.
Prioritizing performance on both platforms is crucial to ensure good SEO and user experience.
Mobile Responsiveness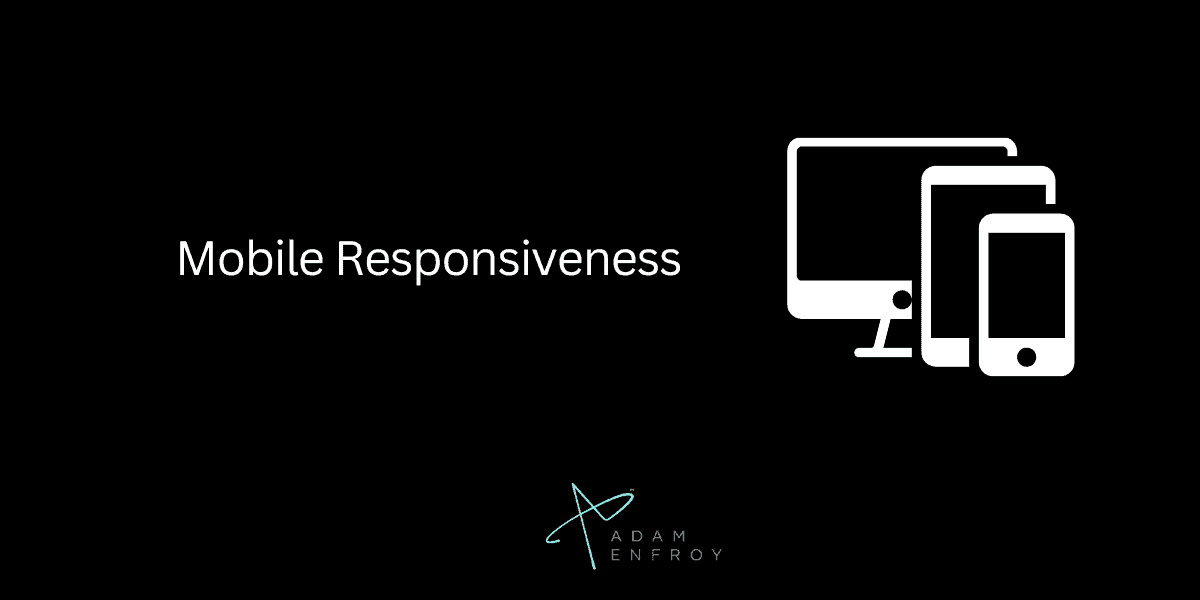 WordPress has many high-quality plugins and themes that can optimize a website for mobile devices, ensuring the content is accessible and user-friendly on smaller screens.
On the other hand, responsive Squarespace templates are built into its platform.
These templates make it easier for users to create and maintain a mobile-friendly website without additional plugins.
Regardless of the platform, mobile responsiveness is vital for SEO and usability, as users expect a smooth and seamless experience when browsing websites on their mobile devices.
With WordPress, bloggers need to know the importance of choosing suitable themes and the necessary e-commerce plugins to support their growth.
However, Squarespace's scalability features make it a viable option for bloggers looking to expand their online presence.
While WordPress may offer more customization options and various plugins, Squarespace's all-in-one platform and simplified pricing structure make it a convenient choice for those who prioritize ease of use.
Ultimately, the decision between WordPress and Squarespace will depend on each blogger's specific needs and goals for future growth.
WordPress Vs. Squarespace For Blogging – FAQ
What Is WooCommerce For WordPress?
WooCommerce is an open-source eCommerce plugin for WordPress that allows users to build and manage online stores.
It includes product management and inventory tracking, payment gateway integration, shipping options, customer reviews, automated tax calculation, and more.
Is Shopify A Good Alternative?
For those looking for an in-depth ecommerce plan with tools to manage inventory, payments, shipping, and more, Shopify is a great choice.
It offers an array of reliable features and templates.
What Add-Ons Can You Use With WordPress?
If you have a business website, you can use several useful add-ons with WordPress.
These include ecommerce plugins such as WooCommerce, customer relationship management (CRM), social media integration tools, and more.
You can also find plugins for SEO optimization, newsletter subscriptions, and analytics tracking.
Does A Self-Hosted WordPress Require Transaction Fees?
When using WordPress for ecommerce, you must have a hosting plan and payment processor set up.
Certain fees may be associated with transactions or processing payments depending on your hosting provider's terms.
Reading all the details carefully before setting up any service is important.
What Other Competitors To WordPress and Squarespace Exist?
It all depends on how complex you need your chosen platform to be.
Weebly is a platform that's quite easy to get started with.
Shopify is considered the best website builder for those looking for an ecommerce site that handles all their needs.
However, there is a steeper learning curve involved.
For those looking for a backend with more control, Magento and BigCommerce offer more detailed solutions.
However, this brings additional costs that might not be suitable for everyone.
How important is SEO when having an online presence?
A page builder that considers SEO titles, meta descriptions, and more built-in features supporting SEO is essential.
These features allow you to ensure your pages are more likely to appear on search engine results.
Wrap Up.
Squarespace and WordPress offer great SEO features that help users create better websites.
Squarespace is great for those who want an easy-to-use platform with built-in SEO tools, while WordPress provides more flexibility and customization options through its various plugins.
Consider your web design software needs and the learning curve you want to undertake when using the platform.
Regardless of your choice, ensuring your website has a strong foundation and can handle increased traffic is critical to ensuring your efforts are successful.
Further reading on AdamEnfroy.com: Not convinced WordPress or Squarespace are right for you?
Check out my Wix review and my GoDaddy website builder review for alternative solutions.
Editorial Process:
Our reviews are made by a team of experts before being written and come from real-world experience. Read our editorial process here.
Some of the links in this article may be affiliate links, which can provide compensation to us at no cost to you if you decide to purchase a paid plan. These are products we've personally used and stand behind. This site is not intended to provide financial advice. You can read our affiliate disclosure in our privacy policy.