Want To Grow Your Business? These Advertising Platforms Can Help You Scale in 2024
Started a business and finding growth hard? You're not alone. As many as 70% of startups are in a similar position.
However, it's only a problem if:
either don't know what to do to grow or
(even worse) don't realize this is a do-or-die kind of situation (can't really help you if that's the case).
Advertising platforms can help business growth. They allow you to reach your target audience, share the right message, and turn prospects into life-long customers.
In this article, I'll share all you need to know about advertising platforms. From which platform to choose to the considerations to remember, I'll help you understand which options can make your business more profitable.
What is the right advertising platform for your business?
Only you can answer this question. The following factors can help you decide.
Business goals
You can't know where you're going unless you have a destination in mind. Your business goals directly influence the advertising platform you choose. Here are some examples of such goals.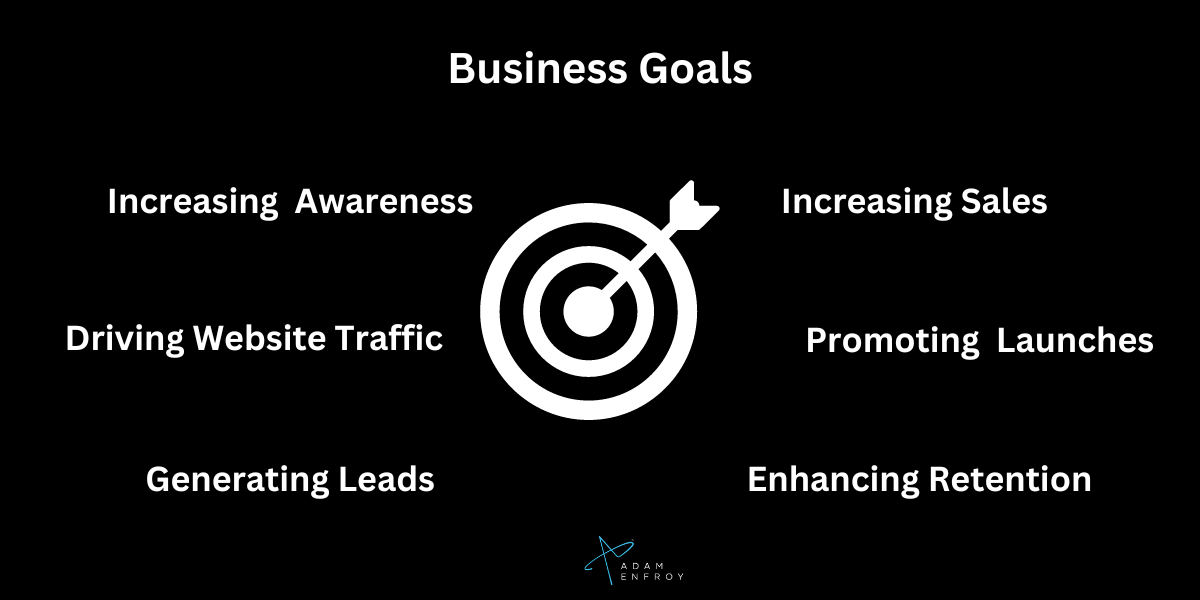 1. Increasing Brand Awareness
Think of those Facebook or Instagram ads from big brands. They're there to remind you they exist. Advertising can shine a big, bright light on your business.
2. Driving Website Traffic
Advertising directs people to visit your site. The more people you have visiting, the better the chance of converting those visitors into customers.
3. Generating Leads
Collecting potential customer information is crucial. Whether you want to send promotional emails or encourage people to purchase, advertising with lead generation in mind can help you achieve that.
4. Increasing Sales
If your goal is to sell more, advertising plays a big role.
5. Promoting Product or Service Launches
Launching something new? You want people talking about it. Advertising creates excitement and spreads the word.
6. Enhancing Customer Retention
It's great to get new customers, but keeping them is just as important. The right advertising can boost loyalty, increasing your customer lifetime value.
Target audience
Knowing where your audience hangs out online makes business life easier. Even if you have the right marketing message, it's pointless if your target audience isn't on your chosen platform.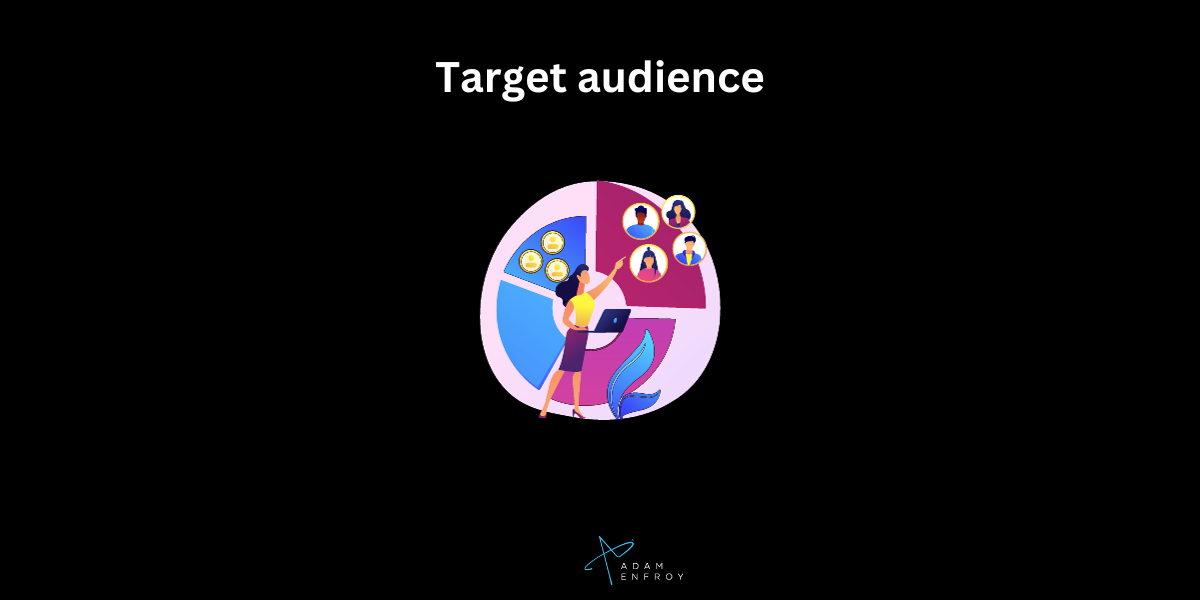 Which platforms or websites do your people visit most often? Do they spend a lot of time on them? When it comes to social media platforms, where do they interact on?
If you deal with business-to-business (B2B) consumers, they might be more on LinkedIn than a more casual social media channel like Instagram. But if you're dealing with consumer packaged goods (CPG) buyers, they might spend more time on YouTube or Snapchat.
Defining your target audience is critical to choosing the right advertising platform.
Budget
Some platforms allow you to start advertising with just a few dollars daily. Granted, you won't reach many people with this budget. However, you can test the water to see if scaling makes sense.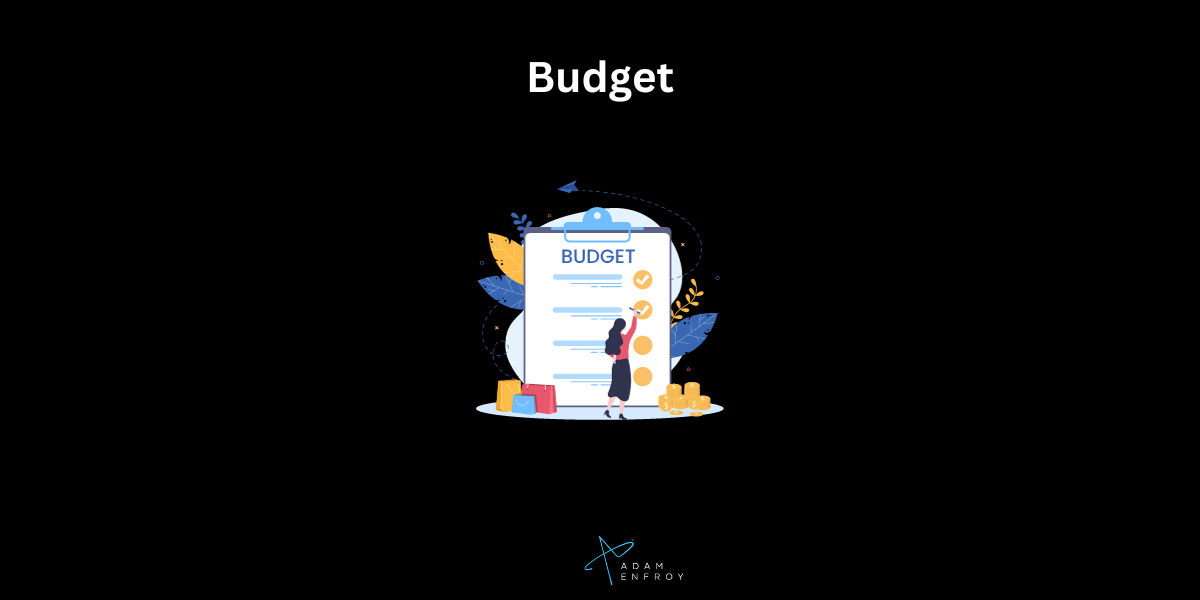 With other platforms, you'll have to spend a few hundred dollars to get going.

Image credit: https://www.brax.io/
With Taboola (a native advertising platform), the minimum budget for a campaign is $100. The minimum recommended spend when testing campaigns is $500. While this might be relatively high/low based on your business, knowing what you're getting into is critical.
Social media ad costs vary based on different industries, target audiences and keywords.
For example, targeting buyer keywords within the law industry is generally much more expensive than targeting top-of-the-funnel keywords within the fashion industry.
Is it easy to get started?
Want to get people to your site fast? With some platforms, you could start advertising within the next few minutes. Just add your business website, insert your credit card details, choose your targeting, create your ad, and you're ready.
For example, with Facebook and Google Ads, you can easily create campaigns in less than an hour. Once your ads are live, you start collecting data on what's working and what's not.
With platforms like Taboola, it's more complex. Here's an email I got from one of their reps regarding advertising on their platform:

In order to start advertising on this platform, you have to:
apply and get approved
sign a contract
get a credit line approved
jump on a call with them
and THEN you'll be able to start advertising.
This is not a bad thing. Having a bigger barrier to entry might mean less competition. It also means you have to jump through several loops to get going.
Advertising expertise + features offered
Advertising platforms can get complicated. The combination of features a single platform offers can seem limitless.
Moreover, many platforms often change their user interface. It's not uncommon for me to spend more time than I should looking for something in the place it was before – only to realize the developers moved it elsewhere. It's all part of the game.
However, the above is not necessarily great when starting out in advertising. Generally, simplicity is better than complexity.
As you become more experienced with digital advertising platforms, you can then explore more advanced options and the potential benefits these could bring.
That said, expertise is very subjective. What I define as an 'easy' platform to advertise on might not be the same for you. It's important to keep your expertise level (and features offered) in mind.
Choosing the best digital advertising platforms will depend on many factors. As you go into the specific platforms, keep the above factors in mind to help narrow your choices.
Advertising platforms available for your business
Here are the various digital advertising platform categories and the platforms underneath each one. For each category, I'll also go into detail about the platform I consider the easiest to get started with.
| Category | Platforms |
| --- | --- |
| Search Engines | Google Ads |
| | Bing Ads |
| | Yahoo! Search Ads |
| Social Media | Facebook Ads |
| | Instagram Ads |
| | Twitter Ads |
| | LinkedIn Ads |
| | TikTok Ads |
| Display Networks | Google Display Network |
| | AdMob |
| | Digital Turbine |
| Video | YouTube Ads |
| | Facebook Video Ads |
| | Instagram Video Ads |
| | TikTok Video Ads |
| | Snapchat Video Ads |
| Native Advertising | Taboola |
| | Outbrain |
| | Nativo |
Search engine advertising
Advertising on search engines like Google, Bing, and Yahoo! can be a great way to reach potential customers. Paid search engine campaigns are often based on a user's searches or location.
With this type of advertising, advertisers generally pay when someone clicks on their ad.
Google Ads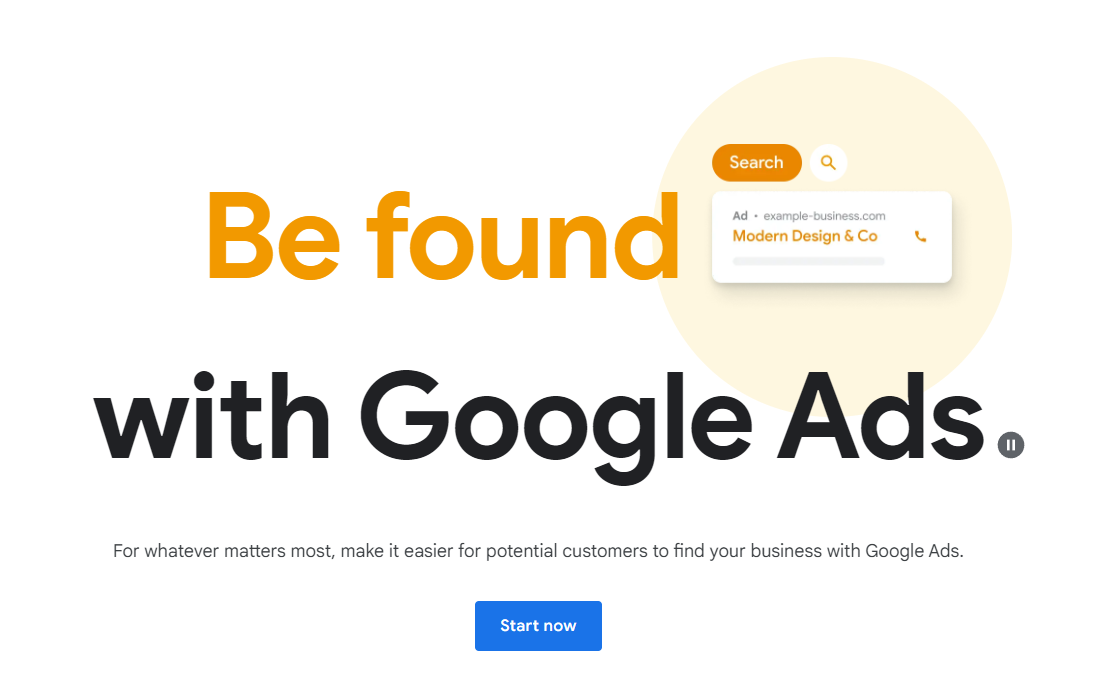 Image credit: https://ads.google.com/
When people search for something on Google, the site presents them with a list of websites. Some of these sites are right at the top and have a little label saying Sponsored.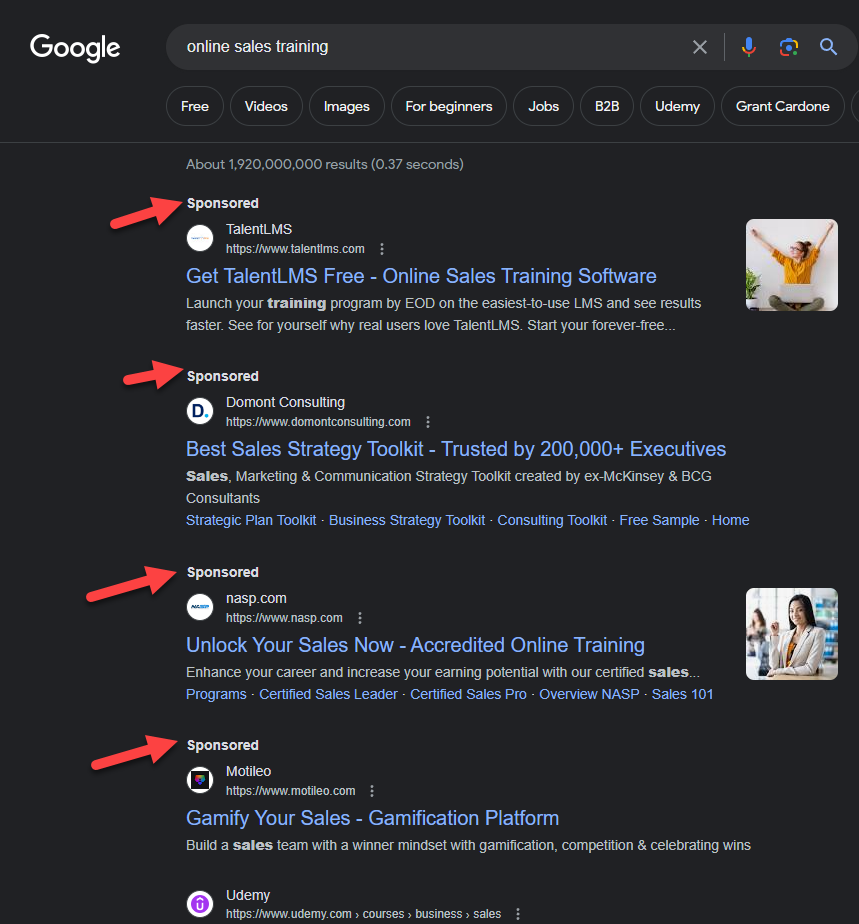 Strengths and Weaknesses of Google Ads
Here's the good and the not-so-good sides of using Google Ads for your business.
Strengths of Google Ads:
Huge Reach: Google is massive. Many people will see your ad if you choose the right keywords and targeting.
Control Over Budget: You can start small. Even a few dollars a day can get your ad out there.
Targeting Options: You can get specific about who sees your ad. Want to reach people in your town who love reading about healthy living? You can target them.
Measurable Success: Google Ads shows you precise numbers. How many people saw your ad? How many clicked? This helps you understand what's working.
Weaknesses of Google Ads
Complexity for Beginners: Google Ads can be a bit of a puzzle if you're new to it. There are lots of options and settings that can feel overwhelming.
Competitive: If you're selling something many others are too, it can be hard to stand out. The competition can make clicks more expensive.
Constant Change: Google likes to update things. What worked for your ads last month might not work this month.
Money Matters: If you're not careful with your budget or targeting, you can spend a lot of money without seeing a return.
How to create effective Google advertising campaigns
Here's a detailed guide showing how to run Google Search Ads:
Case study #1: Glossier
Glossier's journey from a blog to a worldwide brand is all about understanding and engaging with its audience. Emily Weiss, the founder, started with a blog while at Vogue, which grew to 10 million views a month.
This success led to the launch of Glossier in 2014. The company has since grown significantly, raising $186 million and reaching a valuation of $1.2 billion.
Glossier's website is their primary sales channel, pulling in most of their revenue.
However, a substantial part of their strategy involves investing in Google Ads.
In a particular month listed below, Glossier spent around $85,000 on Google Ads. This brought in 117,000 visits to their site. Their Google Ads campaigns are well-structured, targeting both brand-related and non-brand-related searches. They also run campaigns outside the US.

Image credit: https://www.storegrowers.com
Their straightforward ads focus on the brand's key selling points. They also target non-branded searches but seem to spend less in this area. Doing so is likely due to the higher cost per click.
Glossier has a low return rate and high gross margins, with profitability estimated at around 80%.
Case study #2: Bliss Gifts & Homeware
Melissa from Bliss Gifts & Homewares had a big challenge. Her shop in Milton, a country town, was hit hard by bushfires and the pandemic.
She had a lot of stock, but no one was coming into her shop.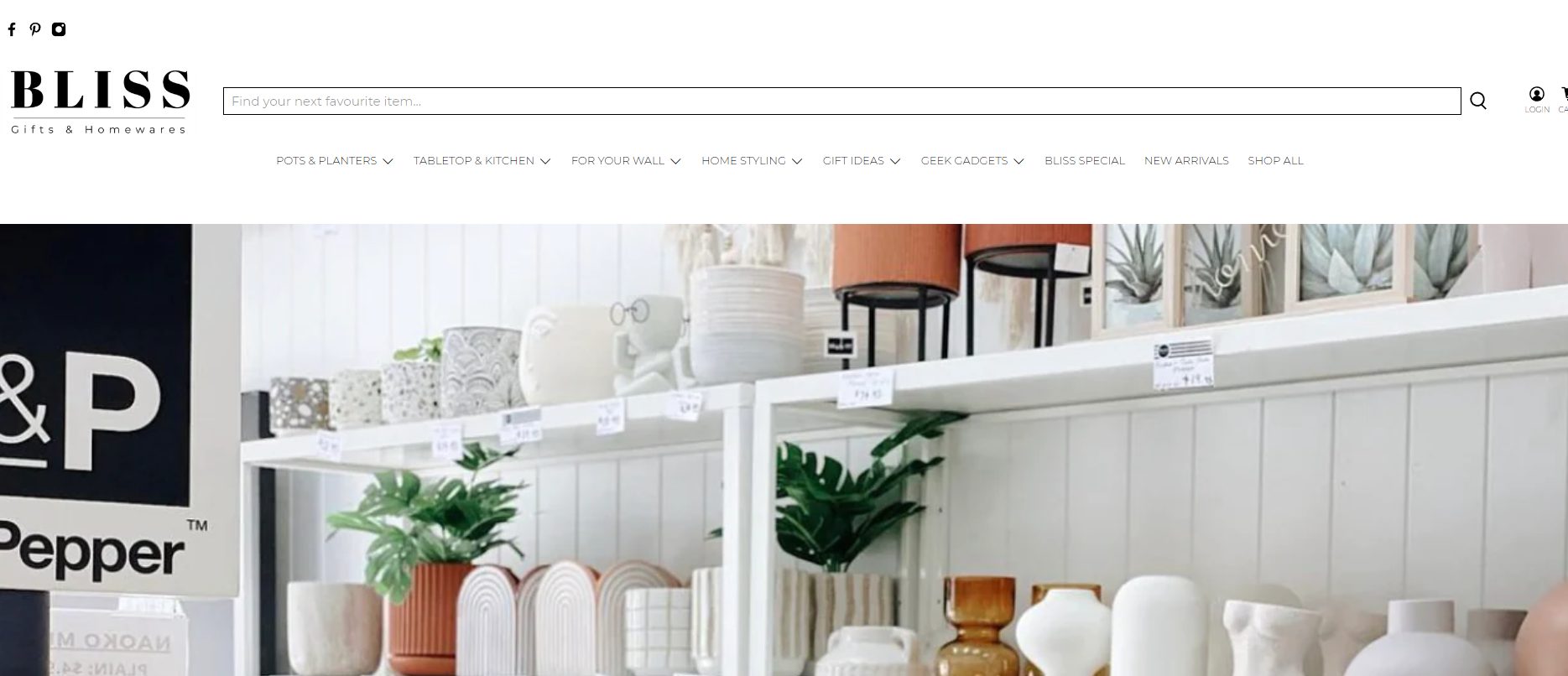 She then set some goals:
grow her shop online
find customers all over Australia
Ensure money she spent on ads brought back even more in sales.
She used exact keywords for what she was selling, and if something worked well, she did more of it. This worked like a charm.
Now, 90% of Bliss's business is online. They even moved to a bigger place because they grew so much. Melissa says the return on investment was 36:1.
With just $25 a day on Google Ads, she got back an average $36 for every dollar she spent.
Here's Melissa's take on how Google Ads changed her business:
Other search engine-based advertising platforms
Microsoft Ads and Yahoo! Search Ads are two other popular advertising platforms.
Microsoft Ads is similar to Google search ads but for Bing search engine users. It's a place where businesses can show ads to people when they search for something online.
Yahoo! Search Ads work similarly but on Yahoo's search engine.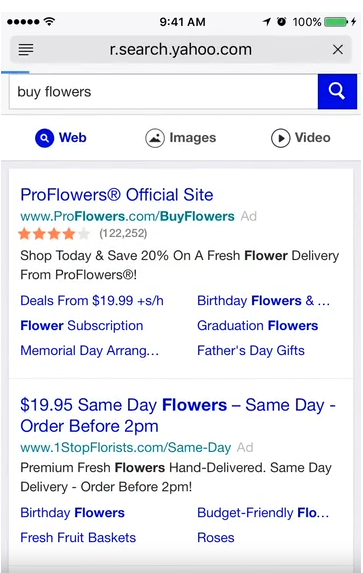 When comparing these advertising platforms with Google, you can think of it like this: Google is the busiest part of town where most people go. Bing and Yahoo might have fewer people, but the ads there can cost less and still reach those who prefer those areas.
Overall, all three let you show your ad to people searching for what you offer.
Social media advertising
Social media advertising is about interrupting people as they look at friends' stories, pictures, and updates.
You're not bidding to be on the first page of Google or Bing where people expect to get back results. Instead, you want an ad that will get people to stop scrolling through their feeds and click on it.
Facebook Ads (Meta Ads)
Facebook ads are some of the most potent social media ads for businesses. If you can make these profitable, you can scale your business significantly.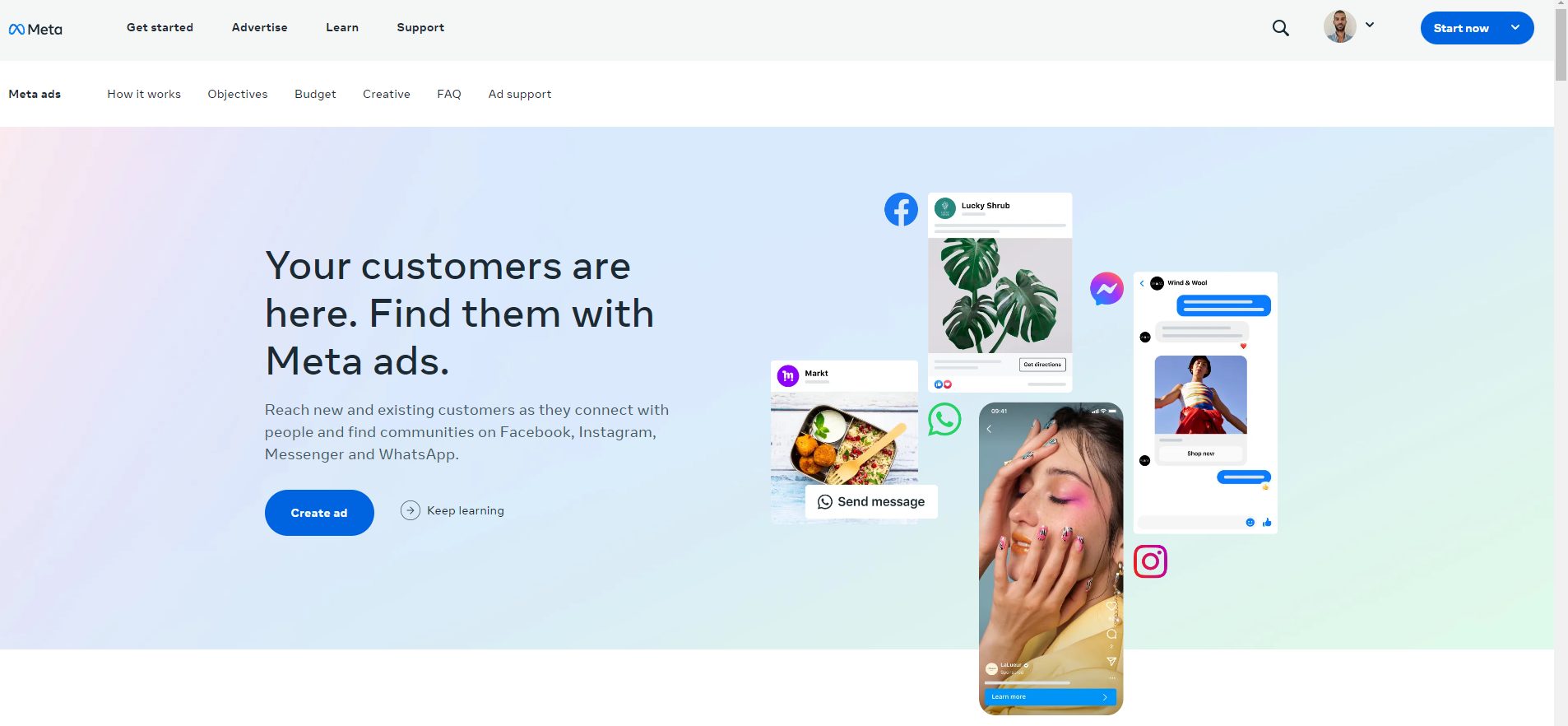 Facebook allows you to target your ads based on several factors:
Location
Age
Income
Interest
And much more.
You can also build audiences based on specific actions people take on your website. You can even use how people interact with your content to build these custom audiences.
You can also create lookalike audiences where Facebook will find users similar to your existing customer base.
Strengths and Weaknesses of Facebook Ads
Here are the positive aspects:
Conversion Measurement: When someone buys a product, you can see which specific ad started the whole process. This makes it easier to do more of what's working and less of what's not.
Specific Target Your Audience: You can choose who sees your ads based on what they like, how old they are, and where they live.
Custom and Lookalike Audiences: You can get smart with who sees your ads. If someone visits your website, you can show them different ads on Facebook to those who are coming across your business for the first time. Plus, Facebook can find people similar to your customers and show them your ads, too.
Ad Scheduling: You can choose when your ads show up. If you know your customers are on Facebook at night, you can show your ads then.
Reach Instagram Users: When you advertise on Facebook, you can also show your ads to people on Instagram. It's a two-for-one deal because both platforms are owned by Meta.
Cons:
Limited Advert Possibilities in Specific Industries: Some businesses have difficulty on Facebook. If you're selling something in industries like health, crypto, gambling, or adult products, you might have to jump through a few hoops before Facebook will let you advertise (if at all).
Competitive: Everyone wants to be noticed on Facebook. It can feel like a crowded party so you have to work hard to make your ads stand out. As more people want to advertise, the cost can go up.
Ad Fatigue: If you show the same ad too many times, people will start to tune it out. You'll have to come up with different angles to keep your ads converting.
How to create effective Facebook advertising campaigns
Interested in using Facebook ads for your business? Here's how to setup your ads:
Case study #1: Pandora
Pandora, the Danish jewelry company, decided to spread some Christmas cheer in Germany while seeing if videos on Facebook could boost their online sales. They used a smart Facebook feature that chooses the best spots for viewing videos.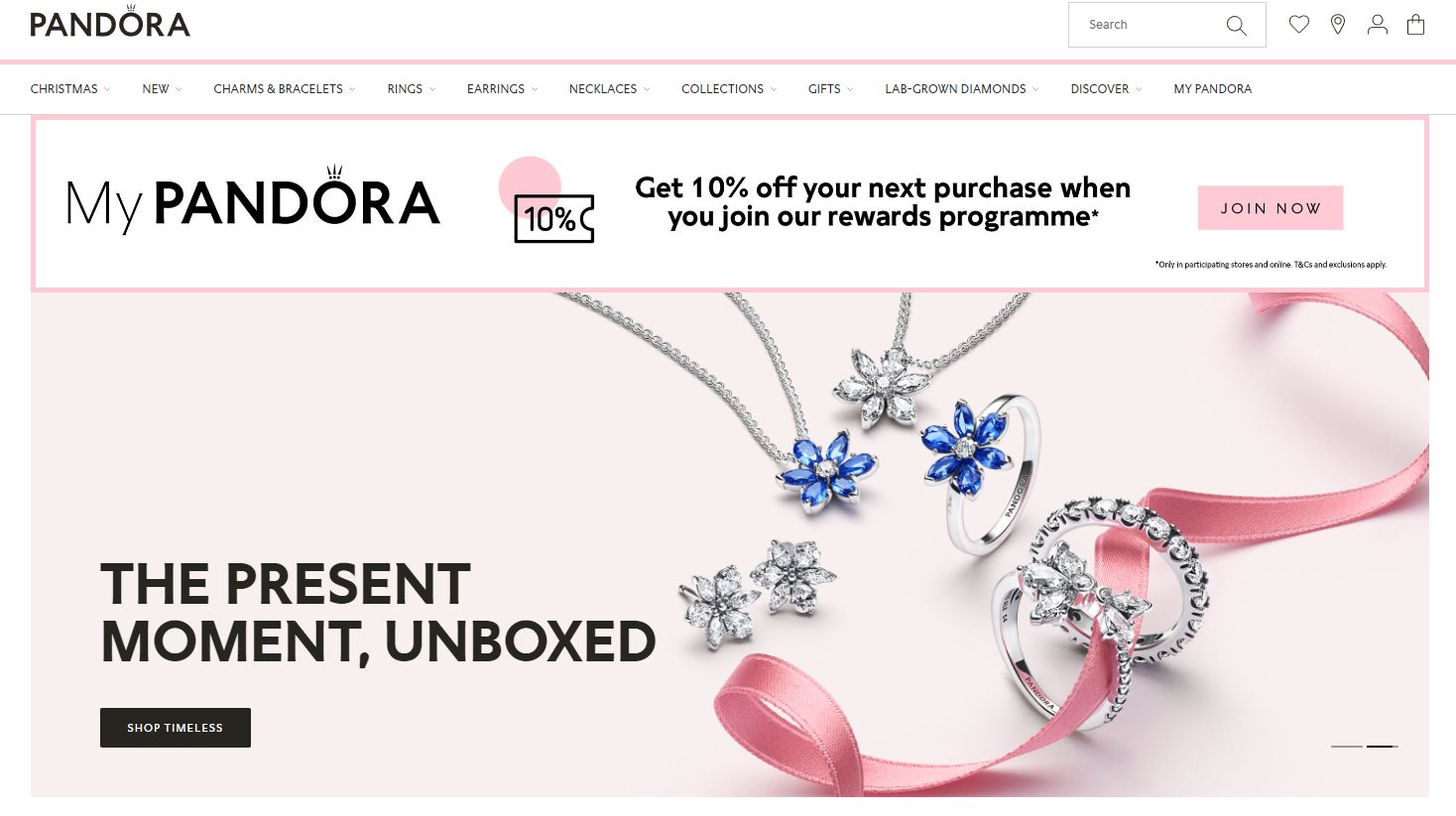 They showed their short, shiny video ads to people aged 18 to 50 all over Germany. The result? Their sales jumped by 61% and they got 42% more buyers.
Case study #2: Clever Digital Marketing
Clever Digital Marketing took a home renovation company to new heights. They targeted homeowners within the age range of 30 to 64. They drilled down even further by showing their ads to those who might have been ready to invest in making their homes better.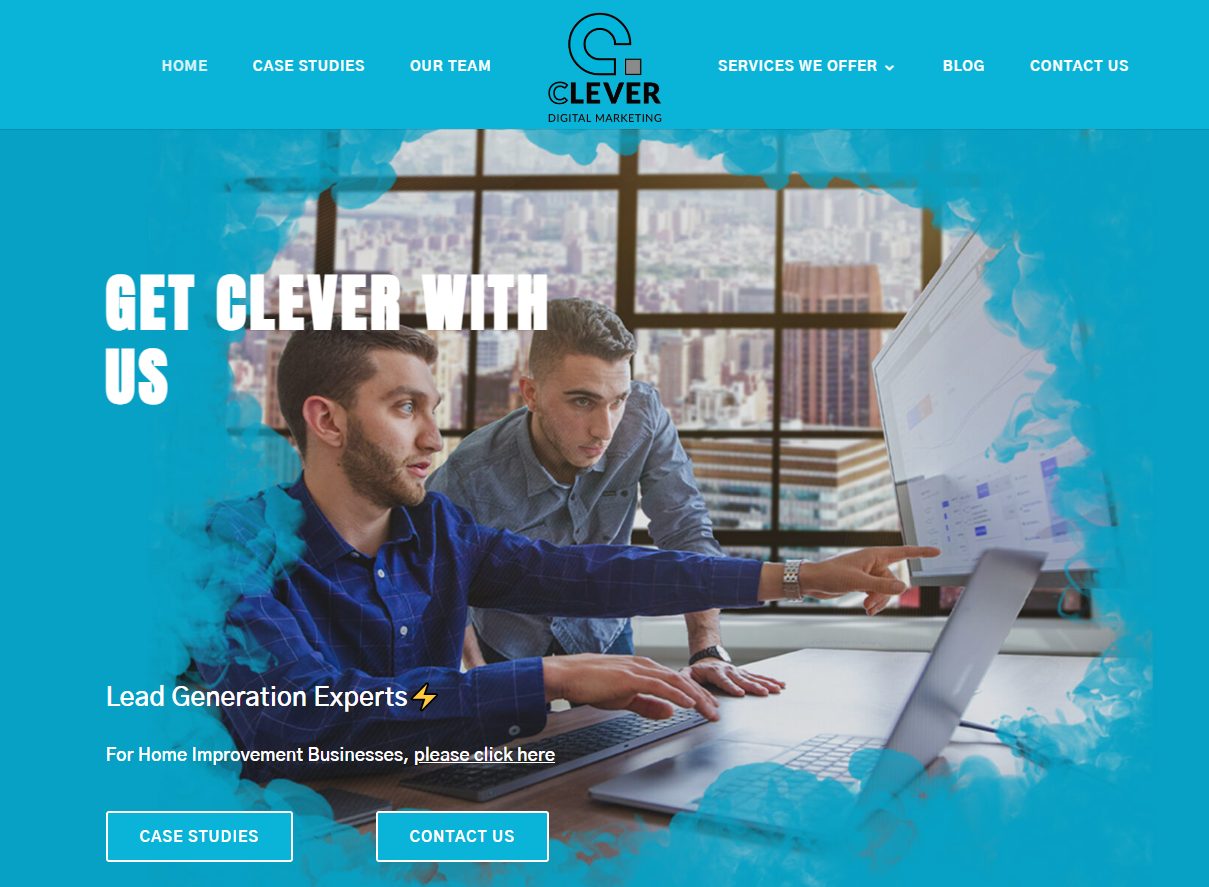 Clever Digital Marketing also prioritized the important metrics. They helped the home renovation company set a KEY rule: if the cost per lead got too high, it was time to reevaluate the ad. They were on top of things, ensuring that money wasn't being wasted.
When it was time to tally up the results, the ROI spoke for itself. With a 4000% ROI, the ad campaign paid off.
Here's the complete video showing this agency's Facebook Ads case study:
There are a couple of key takeaways from this case study.
First, the agency knew timing was everything when it came to following up on leads. They helped the home renovation company understand the value of quick responses. They also implemented systems to make that easier.
No matter what type of ads you run, you need a system to handle the influx of leads. If not, you're just burning money.
The second takeaway is to rely on the power of multi-channel engagement. This ad agency didn't just use Facebook ads to reach out to potential customers. They used a mix of emails, retargeting ads, texts, and social media interactions to build a solid relationship with leads.
Using advertising platforms should be the first step in a well-thought-out strategy. What comes afterwards is equally essential for the success of your campaigns.
Other social media advertising platforms
Here are a few other social media channels to consider:
Instagram Ads. Show off your business using pictures and videos. You use the same Meta interface to set up these ads.
Twitter Ads. Twitter is the place where news breaks. If you've got something to say connected to the day's big topics, Twitter can be a great place to advertise.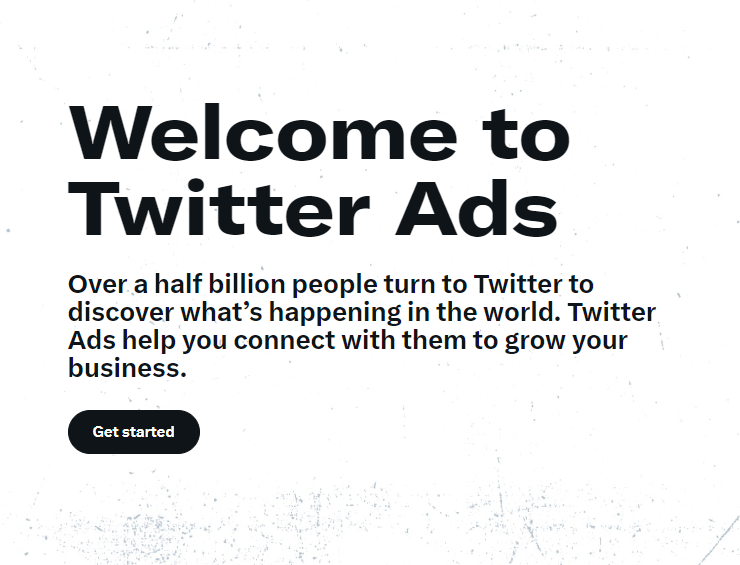 LinkedIn Ads are aimed at business professionals. It's good for B2B marketing as you can find people based on their jobs and where they work.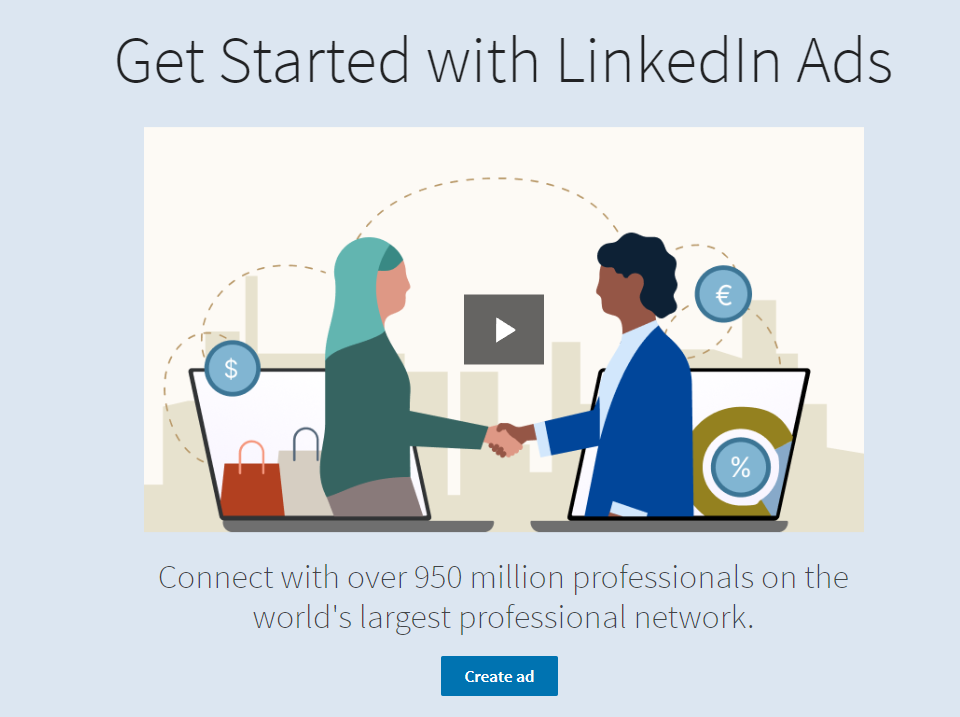 TikTok Ads. TikTok is the (relatively) new kid on the block, and it's a place where people watch short, fun videos. If you can make an ad that feels like those videos, this platform might be right for your business.
Display networks
Display networks are advertising networks that have a vast reach across the internet. They show ads to people who visit different websites and apps.
Such networks reach more than 90% of internet users worldwide. This offers an attractive option to get your message out quickly and easily.
Google Display Network (GDN)
Being a collection of millions of websites, apps, and videos, GDN provides endless opportunities for people to see your ads.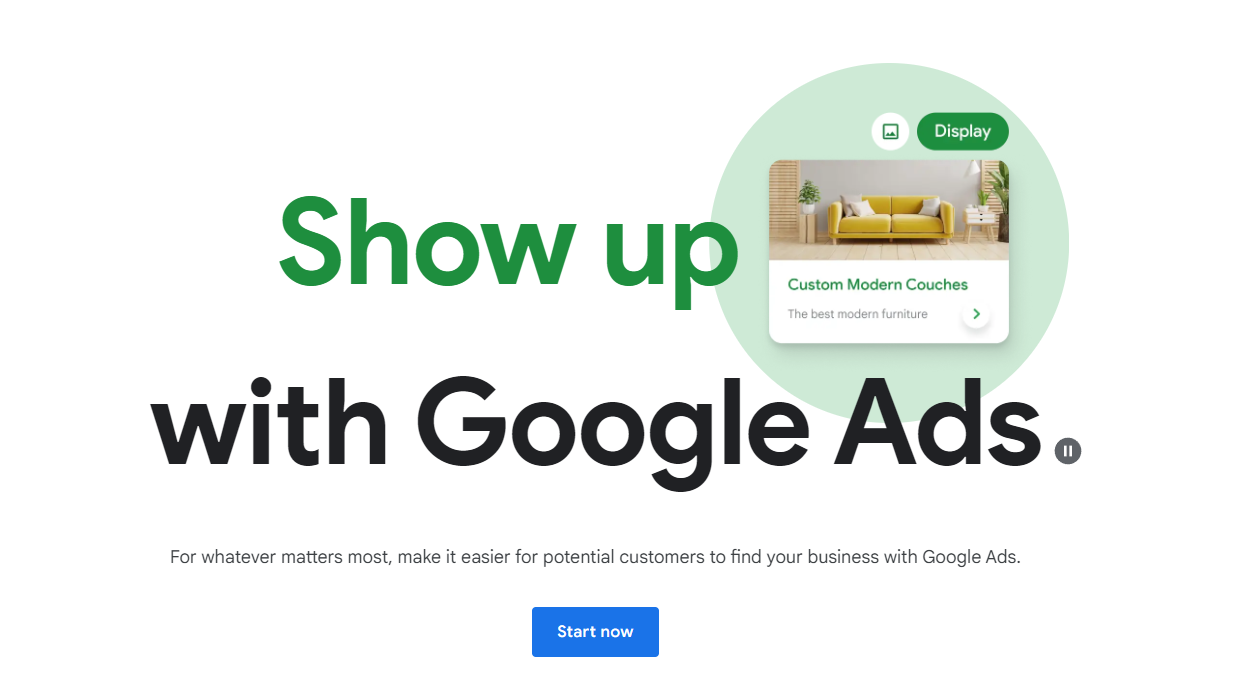 This advertising platform generally offers a lower average cost per click than the Google Search Network. This is a great solution for those wanting exposure while still being mindful of their budget.
Strengths and Weaknesses of Google Display Network
Here are the pros and cons of using GDN.
Pros
Visually Engaging: Display ads stand out visually and engage with audiences creatively.
Cost-Effective: As opposed to search ads, display ads are more affordable.
Targeted Advertising: Display ads can target specific consumers based on behaviors, demographics, and geographical information.
Remarketing Benefits: With Google Ads remarketing tags, businesses can reach people who have previously shown interest in their product or service, increasing the likelihood of conversion.
Cons:
Complex Setup: Setting up a Google Display Network (GDN) campaign can be complex.
Lower Click-Through Rate: The click-through rate for display ads may be lower than other advertising options. However, increased exposure and brand recognition can still lead to successful outcomes.
Setting up Google Display Network ads
Here's one of the most complete tutorials you can go through to learn how to setup Google Display ads:
Case study #1: Zuji
ZUJI, a popular online travel agency, faced a significant roadblock.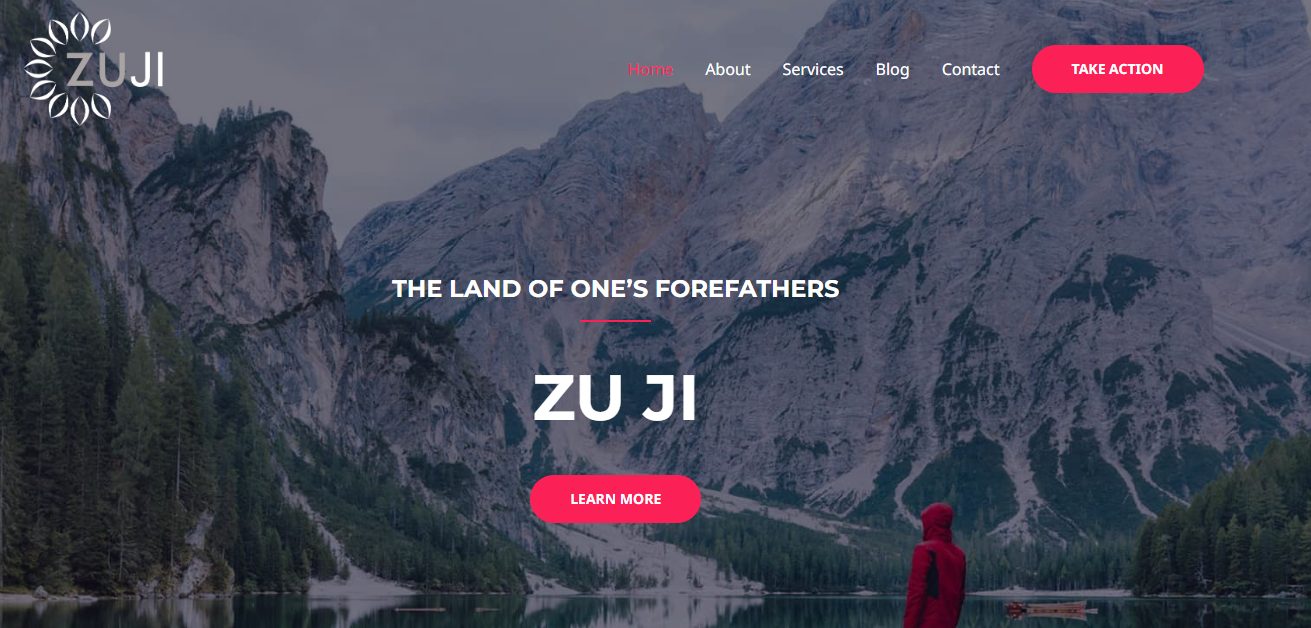 Their ads were generating an enormous amount of traffic, yet weren't resulting in nearly as many bookings as they had hoped for.
In response, they decided to explore alternative methods to increase the value of their display ads. Rather than relying on traditional demographic-based targeting, they opted for Dynamic Content Optimization (DCO) and remarketing.
By pinpointing and catering to the specific behaviors of users who were most likely to become high-value customers, ZUJI achieved impressive results. They got a 14% increase in digital bookings. They also got a 100x return on ad spend.
Case study #2: Advant Technology & Gerard Roofing
This case study involves the combination of display banners, native ads, and video campaigns.
Advant Technology's programmatic targeting strategies did just that for Gerard Roofing. They enabled them to tap into previously untapped audiences.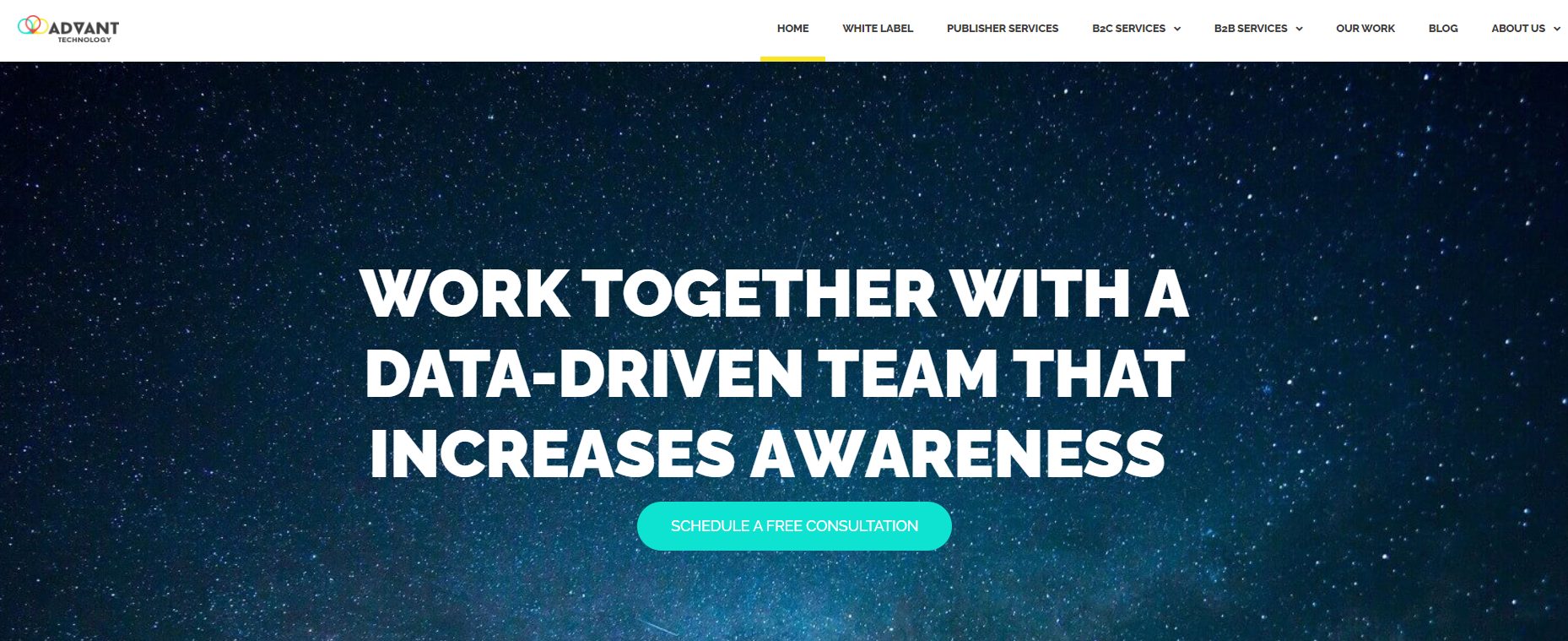 They focused their campaign on individuals aged 30-64 who were in the process of constructing or renovating their homes.
The result of their campaign? Gerrard Roofing got over 1 million impressions on their website. They were able to not only reach their target audience but also retain them.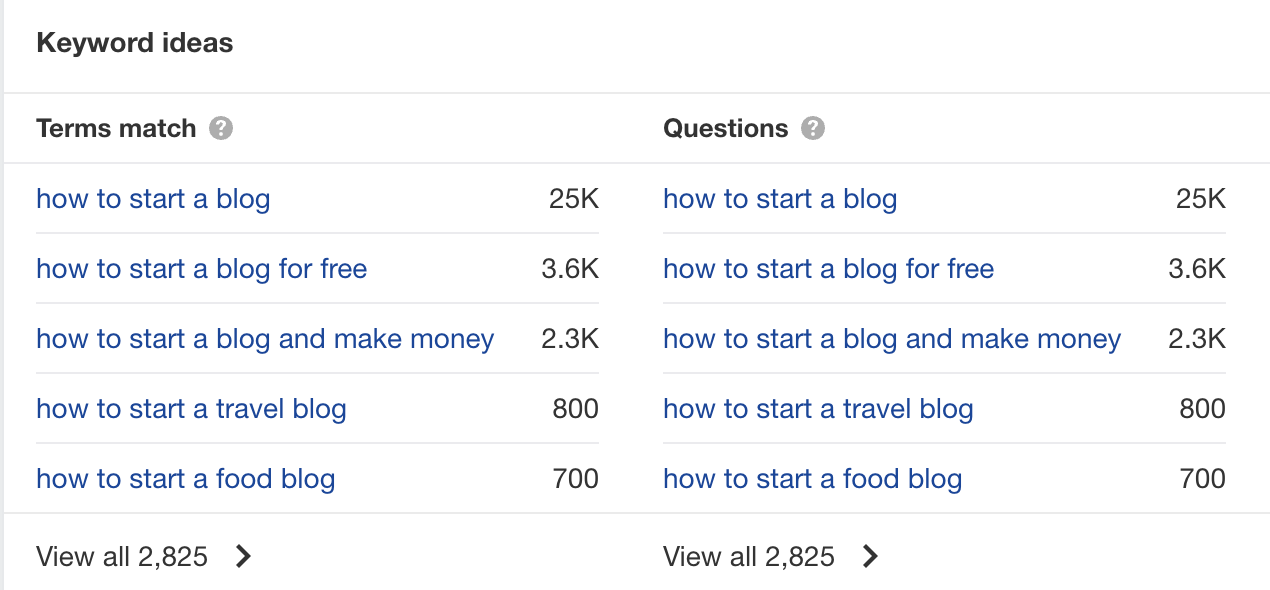 Other display network platforms
Don't want to use Google Display ads? Here are two alternatives.
AdMob is designed for mobile apps, providing in-app advertisements that can be customized to match the app interface. It promises to help you earn more with your mobile apps.

Digital Turbine is a leading provider of mobile digital advertising, serving over a billion users and seamlessly integrating with dozens of ad partners. This huge amount of data enables you to target your ads more accurately and possibly get a better ROI.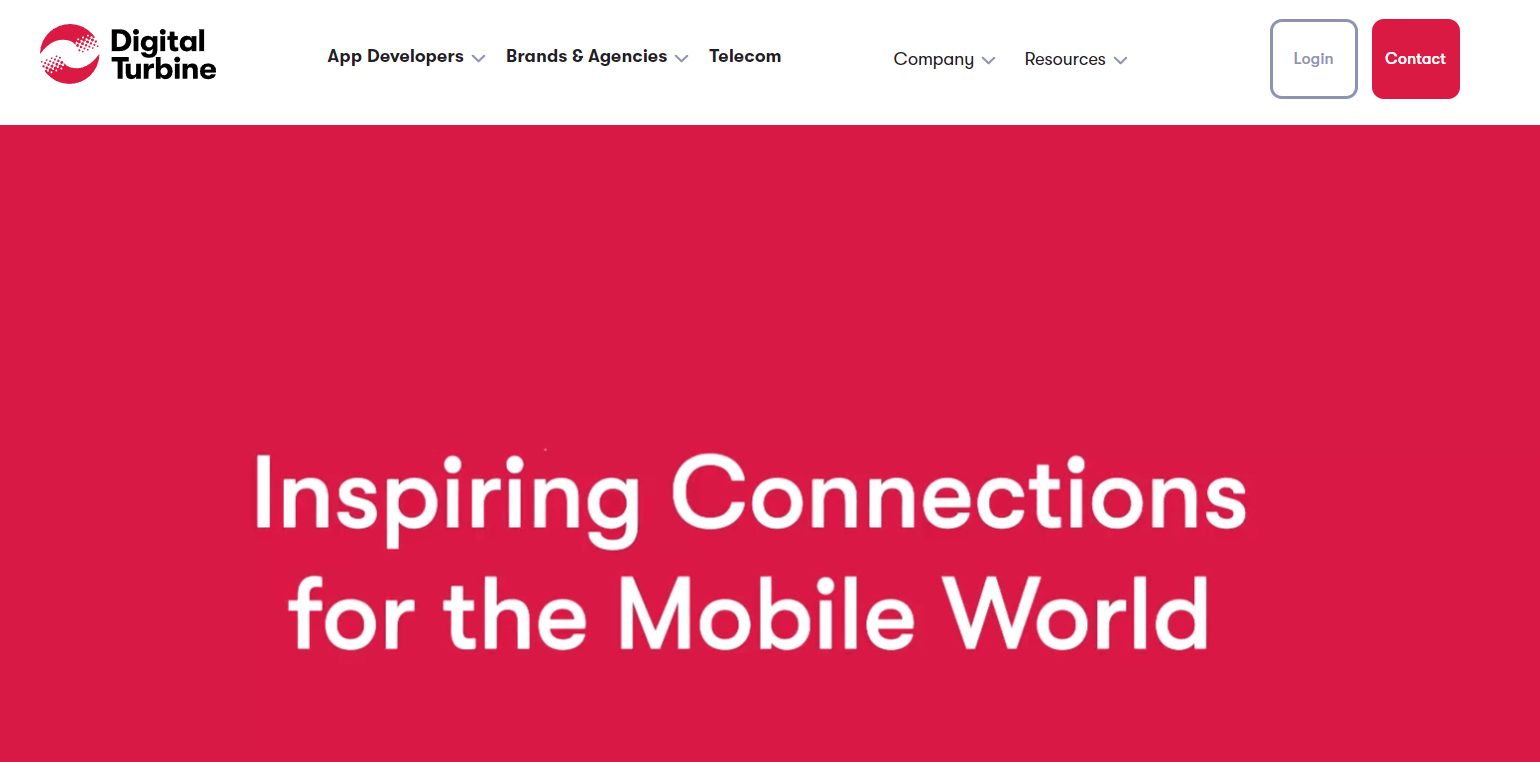 Video advertising platforms
The power of a visual advertisement to engage an audience is unparalleled. The emotion and energy of a video can quickly communicate your message to potential customers.
It also doesn't take a big production budget to get started. If you have a mobile phone with a camera, you can create a video ad right away.
Youtube ads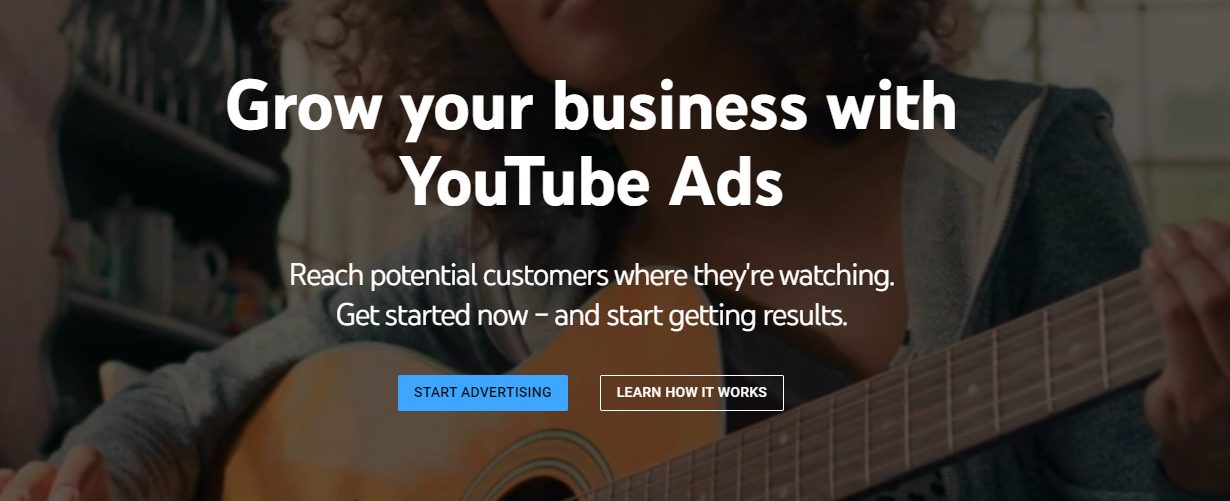 YouTube is the third biggest search engine on the planet and one of the most powerful channels for video ads.
You use the same Google interface to set up search engine ads to create YouTube ads—no need to start the learning process from scratch.
Strengths and Weaknesses of YouTube Ads
Here are the pros and cons of YouTube ads.
Pros:
Efficiency and simplicity of work: Setting up ads on YouTube is relatively easy. You just need a Google Ads account and to follow some simple steps.
Convenient analysis: With YouTube, you can quickly check how many people saw your ad and how much you're spending.
Direct contact with the audience: Advertising on YouTube is like conversing. You can show your product or service and tell people why it's good.
Selection of target groups: With the right targeting, your ads are only seen by the people who might want to buy from you.
A strong emotional effect: Videos can make people feel something strong, much stronger than just text.
Cons:
Obtrusiveness: Sometimes YouTube ads can be like someone butting into a conversation. If ads show up too much, it can bother people. There are ways to limit this when setting up your ads.
Internet bandwidth requirements: Watching videos on YouTube needs a good internet connection. If someone's internet is slow, they might not see your ad properly.
Production requirements: You need to be able to create videos. If you've never made one, facing camera shyness isn't easy. You could pay someone else to do it, but this adds to the costs.
Setting up YouTube ads
Here's a full 1+ hour tutorial on setting up YouTube ads:
Case study #1: Airbnb
Can YouTube ads be profitable for business? Here are a couple of case studies to consider.
When Airbnb rolled out their Adventures campaign, they mixed up different kinds of ads—really short ones that were just 6 seconds, slightly longer 15-second ones, and a full story that took more time to watch.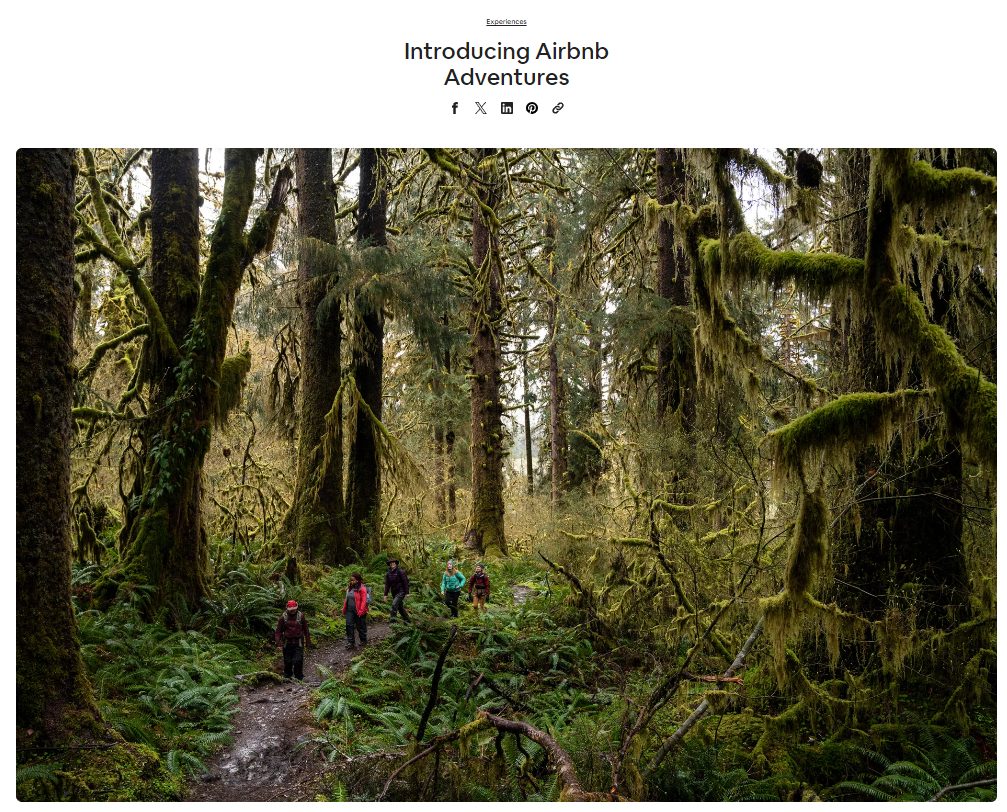 These Airbnb ads had almost 8 million views.
But did people remember the ads? Yep, they sure did. Half as many more people could recall these ads after they saw them.
The ads didn't just stick in people's heads; they also made them more likely to consider booking an adventure with Airbnb. In this case study, it was found that people had a 22% better chance of taking the desired action after watching this YouTube ad.
Case study #2: United Airlines
United Airlines found a creative way to encourage travelers who couldn't decide on their holiday booking to go through with it. They made a 15-second YouTube ad showing people having a blast on trips, then reversed the video to spotlight that booking with United was their first step.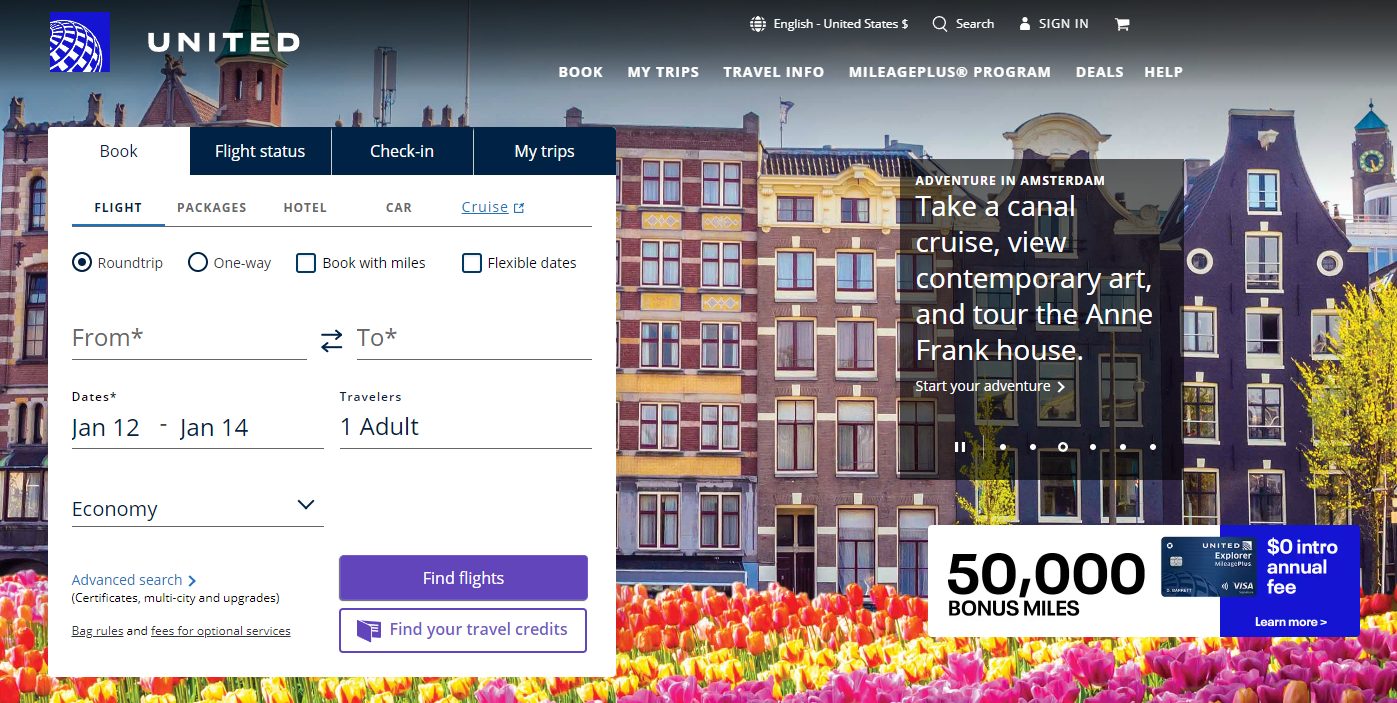 Plus, they included a button for viewers to click and book flights immediately. This simple yet smart ad led to 52% of United's bookings in just one month.
When you're thinking about using videos to get more customers, here's what you can learn from United:
Know who might buy and talk to them: United focused on people who were already thinking about a trip. They used what they knew from old ads to find the right people.
Get people to take action: United's ad wasn't just to look nice; it was to get people to book flights. They made it super easy to go from watching the ad to booking a flight.
Try it out and grow: United tried something new with their video and it paid off. They're now making more videos and using them in other places too. You can do the same with your business.
Other video platforms
While YouTube ads are great for reaching a wide audience, there's no shortage of other platforms where you can create and share videos:
Facebook Video Ads: These ads let you show your video to many people on Facebook. You decide who sees your ad based on what they like, where they live, and more.
Instagram Video Ads: Instagram is all about the visuals, so video ads here can really pop. You make a short video, which is shown between stories or in the feed.
Snapchat Video Ads: Snapchat ads are quick and often interactive, showing up between friends' stories. They're good for a short message and can even let people swipe up to learn more.
Native Ads
Native ads are like the chameleons of the advertising world. They blend in with the content around them on a website or an app.
Instead of sticking out and looking like a typical ad, they match the look and feel of the other stuff you're reading or watching. The aim is to not interrupt the user's experience while still showing things that could be interesting or useful.
There are several types of native ads each have their own ad formats.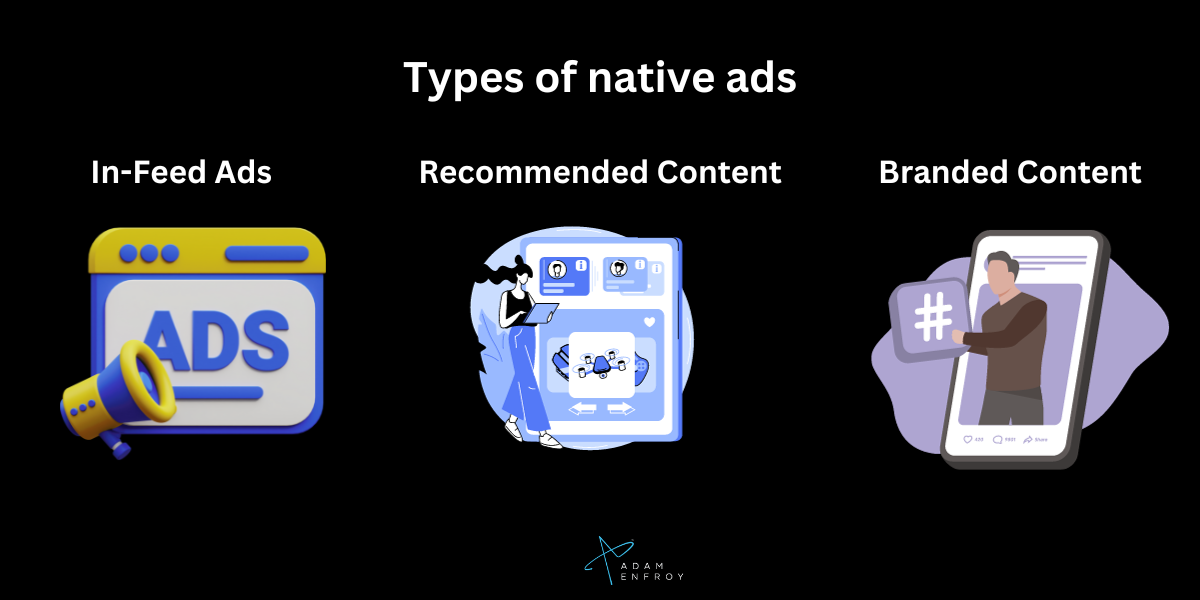 In-Feed (in-content) Ads: These are the ads you see while scrolling through content.
Recommended Content: At the end of an article, you might see suggestions for other things to read. Some of these can be ads, subtly suggesting you click on them because they're similar to the stuff you like.
Branded or Native Content: This content is written in the same style as regular content, but it's sponsored by a brand. It lives on the publisher's website and can come in the form of in-depth blog posts or videos.
Here's a platform you can use to create native ads for your business.
Taboola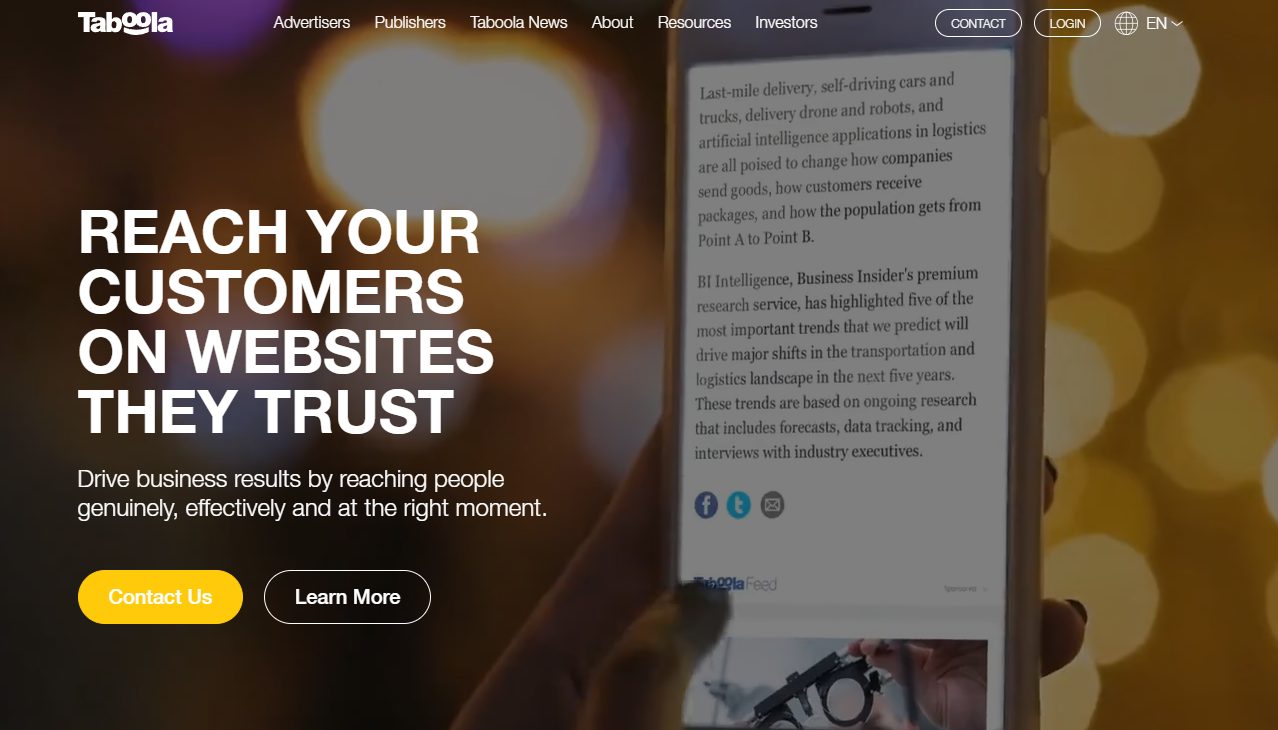 Taboola is a native advertising platform that connects to a network of publishers.
It specializes in tailored ads, meaning it shows different ads to different people. The platform does this based on where they are and what they've been reading or watching.
Strengths and Weaknesses of Taboola Ads
Here are the pros and cons of native ads.
Strengths:
Non-disruptive: They blend with the platform's content, providing a smoother user experience without the interruptive feel of traditional ads.
Higher Engagement: Because they don't feel like ads, people are more likely to engage with them, leading to better click-through rates.
Trust and Relevance: Native ads can build trust by matching the look and content where they appear, making them feel more relevant to the audience.
Weaknesses:
Transparency Issues: Sometimes it's hard to tell they're ads, which can confuse users and potentially erode trust if they feel deceived.
Content-Dependent: Their success depends heavily on the context and quality of the surrounding content.
Possible Ad Fatigue: Users might get used to the format over time. This renders the ads less responsive.
Setting up Taboola ads
Here's how to create a complete Taboola campaign from scratch:
Case study #1: ABOUT YOU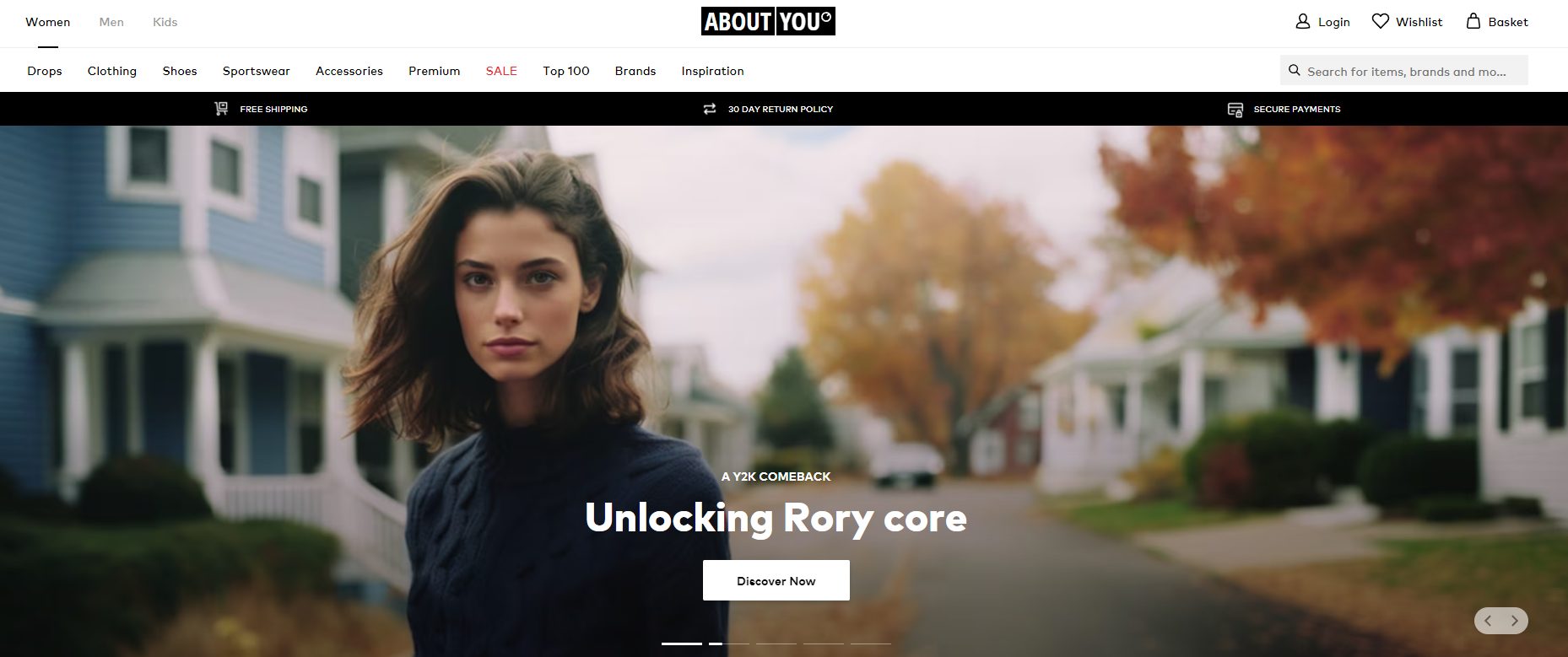 ABOUT YOU aims to make shopping on your phone as fun as walking around in a mall.
ABOUT YOU wanted to get past visitors to come back and shop more. They used one of the smart tools from Taboola called Dynamic Creative Optimization (DCO). It changes the ads to fit what users like, making them more likely to click and buy something.
ABOUT YOU tried this in Germany and the results were impressive. They made back 679% of what they spent on these ads.
After seeing how well it went, ABOUT YOU decided to keep using DCO for other markets too.
Case study #2: Akbank
Akbank is a big name in Turkey's banking world. As a business, they wanted to get more people to sign up for their credit cards. They teamed up with an agency called Hype.
Their goal? More sign-ups without wasting money.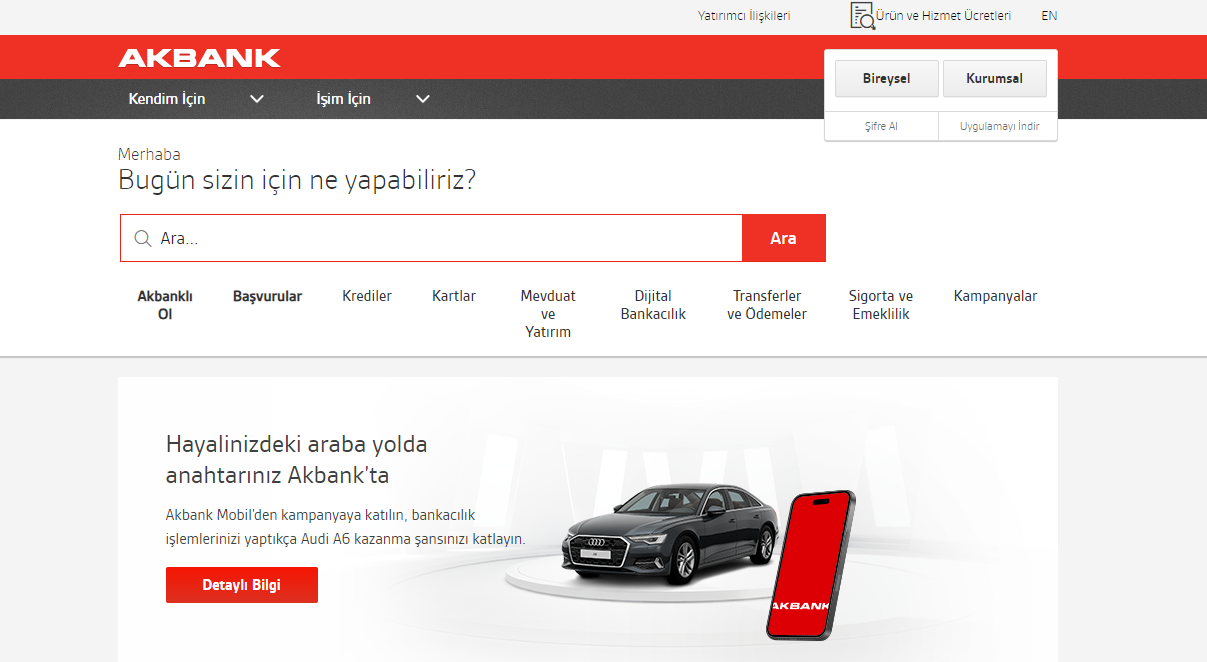 They picked Taboola to help them hit their goal. Specifically, they used to Smart Bid feature for their campaign.
With Smart Bid, Akbank could stop showing ads on websites that weren't bringing in customers, making their ad budget work better for them. They also tried out video ads. These weren't just any videos; they were specially made to get people to take the specific action they wanted (i.e., signing up for a card).
Akbank saw a 21% jump in credit card purchases and six times more people signing up than before. Even better, the cost of getting each new sign-up dropped by more than half. That's a big deal as they started getting better results with less upfront spend.
Other native advertising platforms
Outbrain is a native advertising platform known for its content discovery features. These features recommend articles, videos, and other media to users across a network of premium publishers.
They are designed to engage readers by presenting them with content they're likely to be interested in.

Another native platform is Nativo. It stands out for its integration of advertising within the editorial streams of publishers' sites. Their platform emphasizes storytelling, allowing brands to deliver their content in a way that feels organic and native to the website it appears on.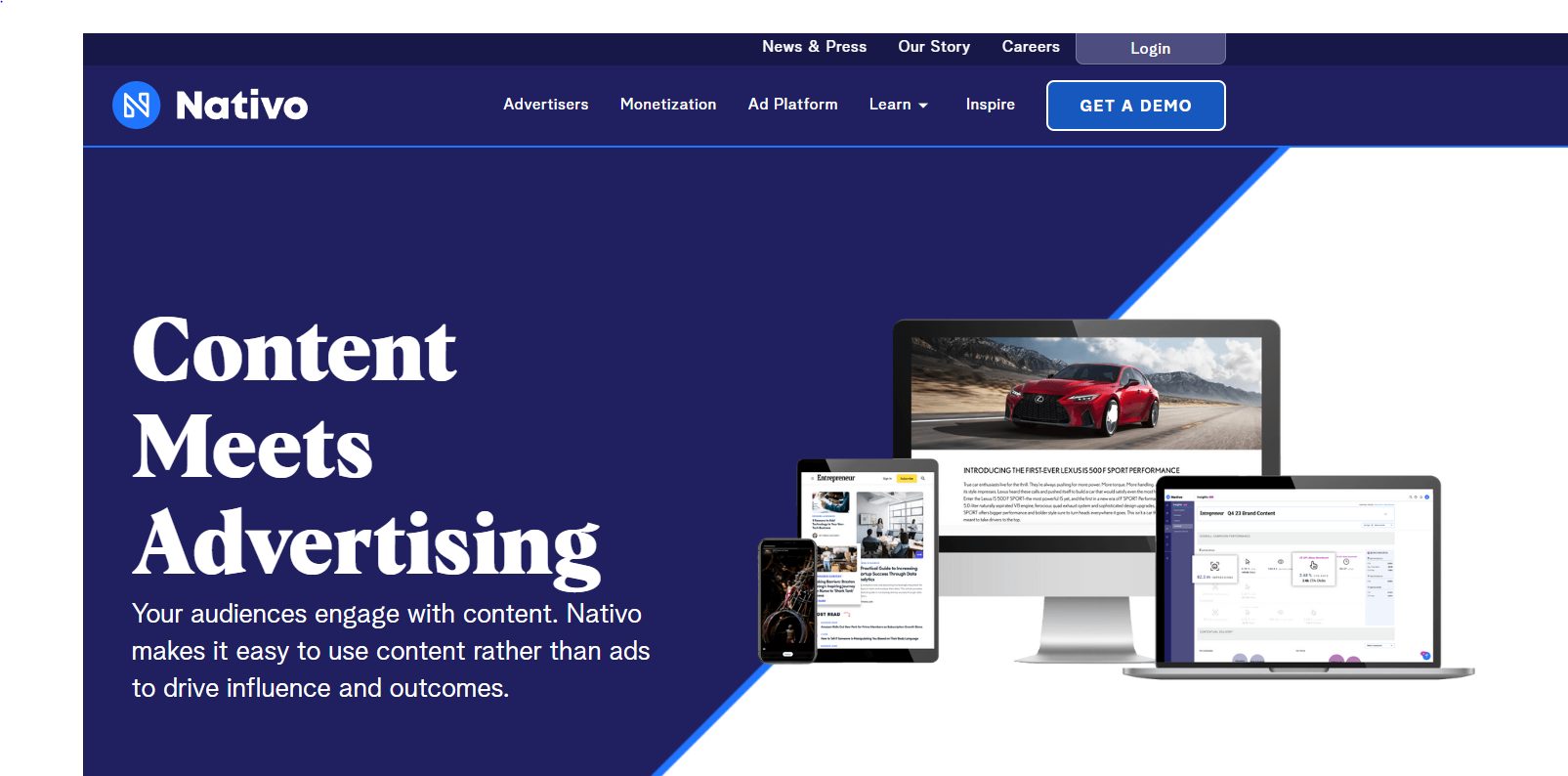 Comparing these to Taboola, all three platforms share the goal of delivering content that feels natural and engaging as part of the user experience.
While Taboola excels with its Dynamic Creative Optimization and retargeting capabilities, Outbrain focuses on a broad content discovery approach. Nativo brings a unique angle with its in-feed and narrative-driven content.
Each platform brings its strengths to the table, depending on the advertiser's specific needs.
Specific ad platform recommendations
Want to get even clearer on which platform to advertise on?
Here's a table showing the recommended platform (along with the reason) based on your:
Objective
Audience Age
Budget
Expertise Level
| Objective | Audience Age | Budget | Expertise Level | Recommended Platforms | Reasons |
| --- | --- | --- | --- | --- | --- |
| Brand Awareness | Age 18-24 | <$500 | Beginner | Instagram Ads/TikTok Ads | High engagement for the younger demographic, suitable for creative content on a small budget. |
| Website Traffic | Age 25-34 | $500-$1000 | Intermediate | Google Ads/Bing Ads | Target users searching for related products/services, with Bing being cost-effective. |
| Lead Generation | B2B, Age 30-50 | >$1000 | Advanced | LinkedIn Ads | LinkedIn is the premier B2B platform with advanced targeting for lead generation. |
| Sales | Consumer Goods | <$500 | Beginner | Facebook Ads | Large user base on Facebook helps to drive sales. |
| Brand Awareness | General Audience | $500-$1000 | Intermediate | YouTube Ads/Facebook Video Ads | Engaging video content with extensive reach on both platforms. |
| Lead Generation | Age 35-55 | <$500 | Beginner | Facebook Ads | Facebook's lead ads are user-friendly |
| Sales Niche Products | Age 45-65 | >$2000 | Advanced | Google Ads (Search and Display Network)/Yahoo! Search Ads | These platforms offer great visibility, precise targeting options, and measurable results. |
| App Installs | Age 16-30 | <$500 | Beginner to Intermediate | TikTok Ads/AdMob | TikTok's young user base and AdMob's mobile advertising drive app installs. |
| Customer Retention | All Ages | $1000-$2000 | Intermediate | Google Display Network/AdColony | Retargeting options to remain top-of-mind among existing customers. |
| Event Promotion | Age 21-35 | <$500 | Beginner | Facebook Events/Instagram Video Ads | Ideal for targeting specific demographics and interests, creating event buzz. |
| Traffic and Brand Awareness | Age 25-54 | <$1000 | Intermediate | Google Display Network/Nativo | Wide reach on GDN and content authenticity with Nativo's integration into publisher content. |
| Product Launch | Age 18-45 | $1000-$5000 | Advanced | YouTube Ads/Instagram Ads | Creative storytelling and large reach among a diverse age group for brand and product exposure. |
| Content Promotion | General Audience | <$500 | Beginner to Intermediate | Taboola | Range of niches and cost-effective distribution on high-traffic sites via Taboola. |
| Engagement | Age 18-34 | <$500 | Beginner to Intermediate | Snapchat Video Ads/Twitter Ads | Snapchat's video engagement for youth and Twitter's real-time interaction for timely content. |
Measuring advertising success
Let's zoom out for a bit. What is the aim of running ads?
It's to make more money than you spend.
That's where ROI (Return on Investment) comes in. It tells you what you get back from what you spend on ads.
Getting a positive ROI depends on various factors. However, the two most important ones to get right involve:
Getting the 3 key areas right
Tracking your metrics.
The 3 key areas
Before you run any ads on any advertising platform, consider the 3 key areas: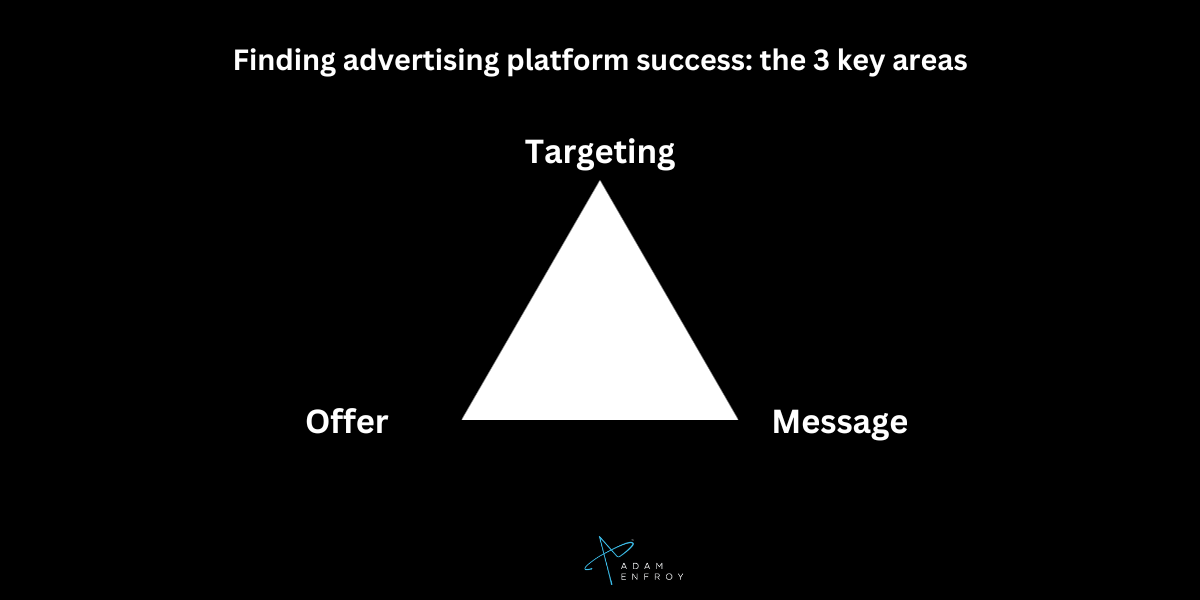 Here's why these are important.
Targeting
Targeting is crucial because it connects you with the right people. These are the people who will love your product or service enough to buy it.
Take Facebook for example. It shows you ads for things it figures you might like based on multiple factors. People often joke that it's listening to their conversations. While I won't get into that, having access to the right data and then using it to target the right people is key.
When you get targeting right, it's like having a key that fits the lock perfectly. You're not just shouting into the wind – you're talking to the people who are most likely to listen and respond.
That's how you turn browsers into buyers.
As an advertiser, knowing what that buyer is and actively understanding what makes them tick is important.
Offer
In $100M Offers, Alex Hormozi talks about hitting a grand slam with your offer. It's about creating something so valuable that saying no would feel silly.

In crafting an offer, Hormozi comes up with the 'Value Equation'.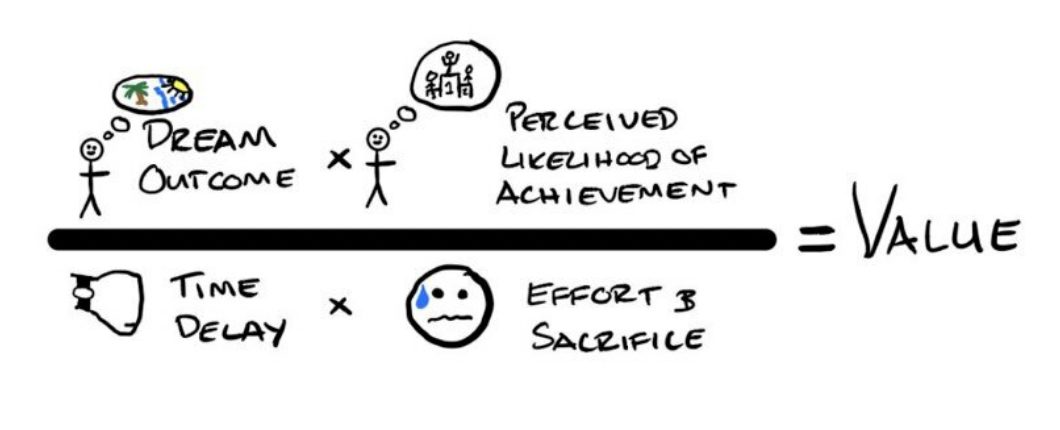 Image credit: https://featuredcustomers.com
This involves increasing the dream outcome and the likelihood it will work for the customer. At the same time, you strive to decrease the time and effort they need to put in.
Your offer has to make someone's dream feel within reach – almost effortlessly. That's how you make an offer so good people can't wait to say yes.
Combine this approach with a clear promise and a dash of urgency, and you've got an offer that's not just good, it's a grand slam.
Having a grand slam offer is key to profitable ads.
Message
When you're writing your ad's message, think about chatting with a friend. You want to be honest and make them see why your offer is just right for them.
For example, if you're selling a super-soft pillow, don't just say it's soft. Tell them, "Imagine resting your head on a cloud after a long day." Then, guide them gently: "Click to feel the comfort tonight."
It's all about making them picture the awesome things your product brings into their life and making it easy for them to make it theirs.
This reminds me of the Dolly Parton challenge – different pictures for different social media. For example: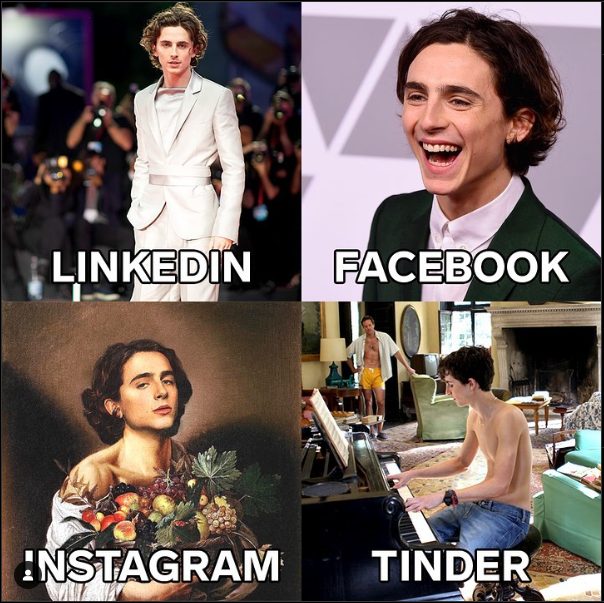 Image credit: https://www.instagram.com
The same applies to your messaging within advertising platforms. Here's how this could change based on where you're advertising:
Google Search Ads: "Find Your Perfect Sleep: Click to discover pillows that adapt to you for the best night's sleep."
Facebook Ads: "Join thousands loving their dream sleep! Tap here to get the pillow that's changing the way we rest."
YouTube Ads: "Ever dreamed of sleeping on a cloud? Watch how our pillow transforms your sleep!"
Taboola Ads: "Sleepless nights? Not anymore. See why this pillow is the secret to better sleep."
Each platform has its own style:
On Google, you're answering a search, so be direct.
Facebook's more social, so speak like you're sharing a secret.
YouTube's visual so make them curious.
Taboola's about discovery. Here you can intrigue them with a solution to their problem.
Having the right targeting, offer and message leads to creating profitable ads.
Tracking key metrics religiously
Tracking key metrics means keeping a close eye on whether your ads are ROI positive. Why? You want to know what's working and what's not.
Here are some examples from the advertising platforms mentioned above. Underneath each list of metrics, there's a video that gives you more details about each specific advertising platform:
Google Ads:
Click-Through Rate (CTR): Measures how often people click your ad after seeing it. High CTR means your ad is relevant to the searcher's intent.
Conversion Rate: Tracks how many clicks lead to a desired action, like a purchase or sign-up.
Quality Score: Google's rating of the quality and relevance of your keywords and ads. It affects your cost per click and ad ranking.
Facebook Ads:
Engagement Rate: This tells you how much people interact with your ad through likes, comments, and shares.
Reach and Frequency: Reach is the number of people who see your ad; frequency is how many times they see it.
Cost per Click (CPC) or Cost per Thousand Impressions (CPM): These tell you how much you pay for clicks or impressions.
YouTube Ads:
View Through Rate (VTR): The percentage of viewers who watch your ad all the way through or up to a certain point.
Audience Retention: Shows how well your video keeps viewers' attention over time.
Cost Per View (CPV): Measures how much you pay when someone views your ad.
Taboola Ads:
Conversion Rate: The percentage of people who take a specific action after clicking on your ad.
Average Time on Site: Indicates the quality of traffic from the ad; higher time suggests more interest.
Return on Ad Spend (ROAS): The amount of revenue earned for every dollar spent on advertising.
Conclusion
The right advertising platform can help scale any business. If you have:
an advertising budget to test the waters and
are clear what your goals are
…it might be worth considering trying out a platform that could help you reach more people and make more sales.
Remember to focus on your targeting, offer and message. These are the key elements to get the most out of your ad spend.
Additionally, tracking key metrics will help you ensure that you're making the best decisions possible.
Editorial Process:
Our reviews are made by a team of experts before being written and come from real-world experience. Read our editorial process here.
Some of the links in this article may be affiliate links, which can provide compensation to us at no cost to you if you decide to purchase a paid plan. These are products we've personally used and stand behind. This site is not intended to provide financial advice. You can read our affiliate disclosure in our privacy policy.