Starting An Affiliate Marketing Side Hustle In 2023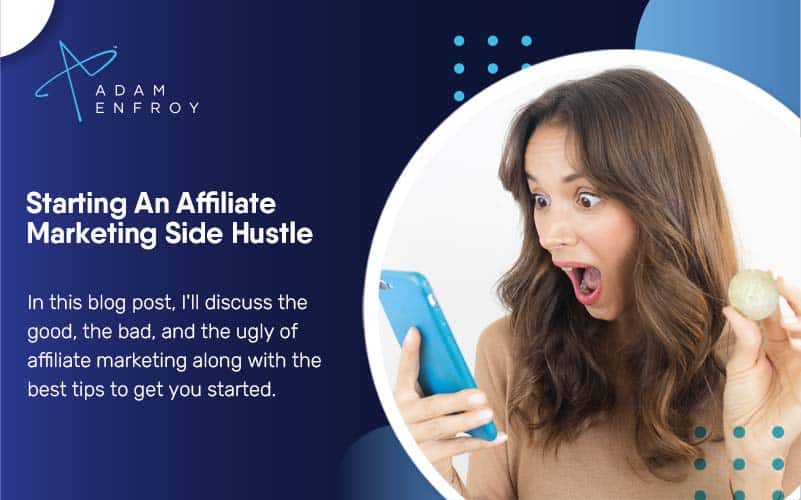 Picture this: You're chilling on your couch, sipping on your sixth cup of coffee, and basking in the warm glow of your laptop screen.
Suddenly, your phone pings.
A notification pops up, and you've made a sale just like that!
And the best part?
You don't even know the customer, didn't pitch the product, and can't even recall what you sold.
This, my friends, is the magical land of affiliate marketing.
You might be thinking, "Sounds like a fairy tale."
But don't worry.
It's a real thing, and it's pretty straightforward.
In this blog post, I'll discuss the good, the bad, and the ugly of affiliate marketing.
I'll share some tips on how to get started, how to maximize your affiliate income, and of course, how to avoid the pitfalls.
Critical Steps To An Affiliate Marketing Side Hustle
Here are the essential steps to starting an affiliate marketing side hustle.
Choose The Right Niche
Your niche is the product or service you will promote, so choosing an area you are familiar with or passionate about is essential.
You can also opt for a profitable and trending niche to increase your chances of success.
Remember that your chosen niche should have a target audience that can potentially convert to sales.
Use tools like Google Trends and keyword research to identify the best niche that fits your interests and goals.
Select The Right Affiliate Program
Once you've chosen your niche, the next step is to select an affiliate program or network to join.
Look for reputable and trustworthy programs with a vast range of products or services, a high commission rate, and excellent customer support.
It is also essential to read and understand their terms and conditions, especially the payment and refund policy.
Build A Website Or Blog
A website or blog is an essential tool in affiliate marketing.
It provides a platform to showcase your niche's content, affiliate links, and any promotions you may have.
It also gives your audience a place to go for more information and establishes your credibility as an affiliate marketer.
You can opt for website builders like WordPress, Wix, and Squarespace or hire a professional to do it for you.
Create Quality Content
As bloggers, the content on our website is vital.
It should be informative, engaging, and relevant to your niche.
Use keywords naturally, provide value to your readers, and avoid using hard-sell tactics.
Your audience should feel that they can trust you and that you are not just promoting products to make a profit.
Promote Your Affiliate Links
Promote your affiliate links on your own website or blog, social media, email campaigns, and other promotional channels that fit your niche.
It is essential to disclose that you are promoting affiliate products and ensure they are relevant to your audience.
Also, avoid spamming and always provide value to your audience to keep them engaged and coming back.
Compatibility Between Your Niche And Advertisers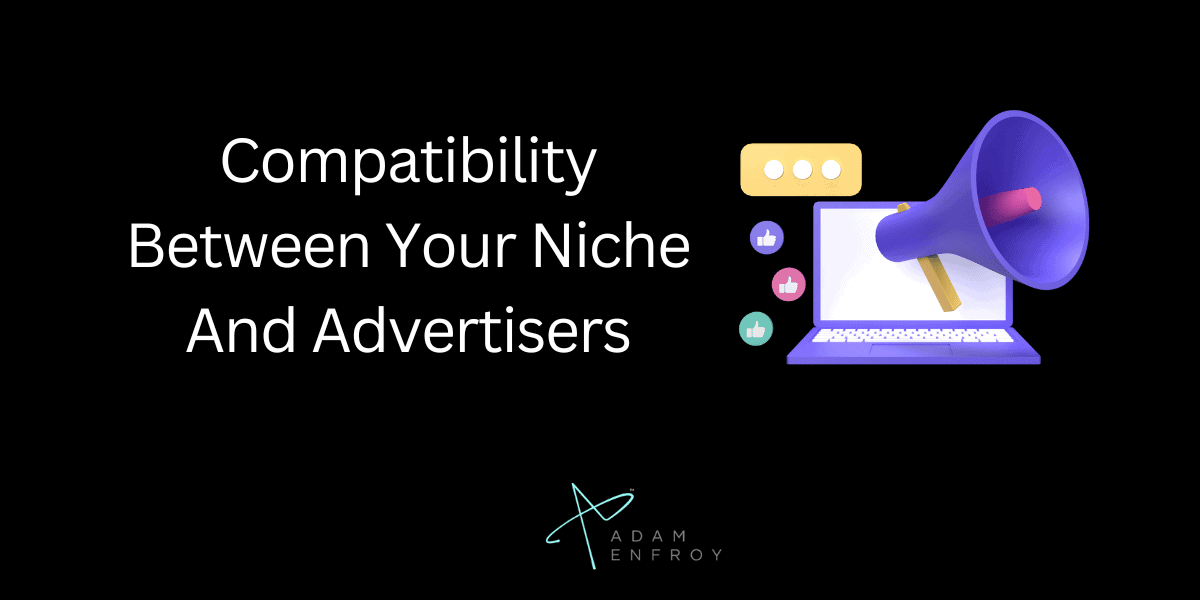 When evaluating potential advertisers, it's essential to consider their reputation and reach.
Look at the types of products they offer, their ads and existing content quality, and their ability to reach your target audience.
Partnering with an established and well-respected advertiser can be beneficial in the long run, but make sure they align with your niche and brand message.
High-quality ads with functioning links are crucial for success in affiliate marketing.
Consumers appreciate ads that are relevant, informative, and provide value.
If your audience clicks on a broken link, it reflects poorly on you and your brand, and it could lead to fewer clicks, conversions, and revenue for both you and the advertiser.
Consider using a trusted affiliate network such as Admitad Partner Network to find and connect with a diverse selection of advertisers.
Admitad has a vast network of advertisers, and their user-friendly interface helps you find the right partner for your niche.
Admitad also offers robust tools and analytics to help track your performance and optimize your campaigns, saving you valuable time and ultimately increasing your revenue and success.
Finding The Perfect Affiliate Niche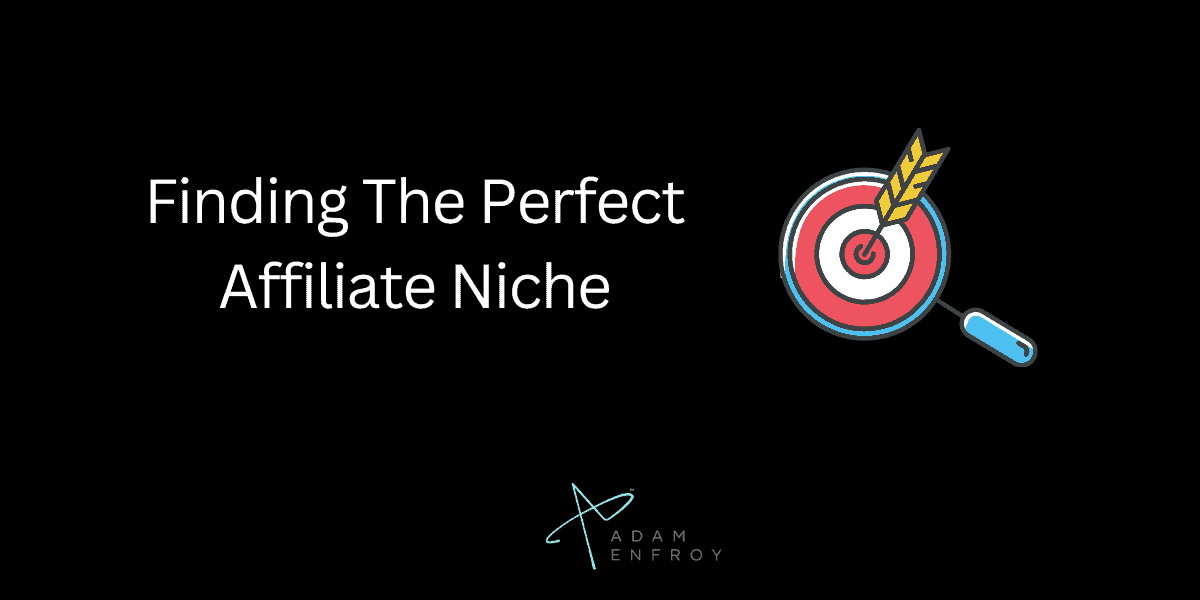 You can use various metrics to evaluate an affiliate niche, such as profitability, competition, and audience.
Consider the following steps to help you find the perfect niche for your site or blog.
Follow Your Passion
One of the critical factors in selecting an affiliate niche is your interest in the subject matter.
Choosing a niche in which you have a genuine interest is essential.
However, simply having an interest in a subject isn't enough.
You will also want to ensure that the niche has sufficient potential for profitability.
Begin by brainstorming all the topics you're interested in and the related products or services.
Once you have a list, research potential affiliate programs and compare their commission rates.
Prioritize niches with high commission rates on products or services people are willing to pay for.
While passion is essential, you'll want to avoid niches with excessive competition or that are overly saturated.
Conduct thorough market research and industry trends before committing to any particular niche.
Consider Your Target Audience
Another critical factor in determining the ideal affiliate niche is your target audience.
You'll want to consider your audience, their needs, pain points, and what products or services interest them.
It's better to identify a niche with a passionate and loyal audience willing to buy products or services which you can serve instead of casting a wide net and hoping for the best.
You can better tailor your content, marketing plan, and product recommendations by narrowing your focus.
Evaluate The Required Effort Level
Understanding the time and effort required to succeed in your chosen niche is crucial.
You must evaluate your readiness to commit time, effort, and, eventually, financial resources to complete the task successfully.
Some niches are more challenging, and the competition and content creation required can significantly affect your commitment.
Also, consider whether your niche requires content creation, including blog posts, product reviews, videos or infographics, and social media marketing.
Opting for a niche that matches your current skill set can be an easier route to success.
Pursue A Smaller Niche If Time Is Scarce
Consider smaller, readily available niches if you have little time to build your affiliate business.
The competition is lower in micro-niches, and the content creation and marketing efforts required can be less cumbersome.
However, evaluating the viability of these niches is essential, providing enough returns on investment to make the time and effort worthwhile.
How To Utilize Partner Network Referral Links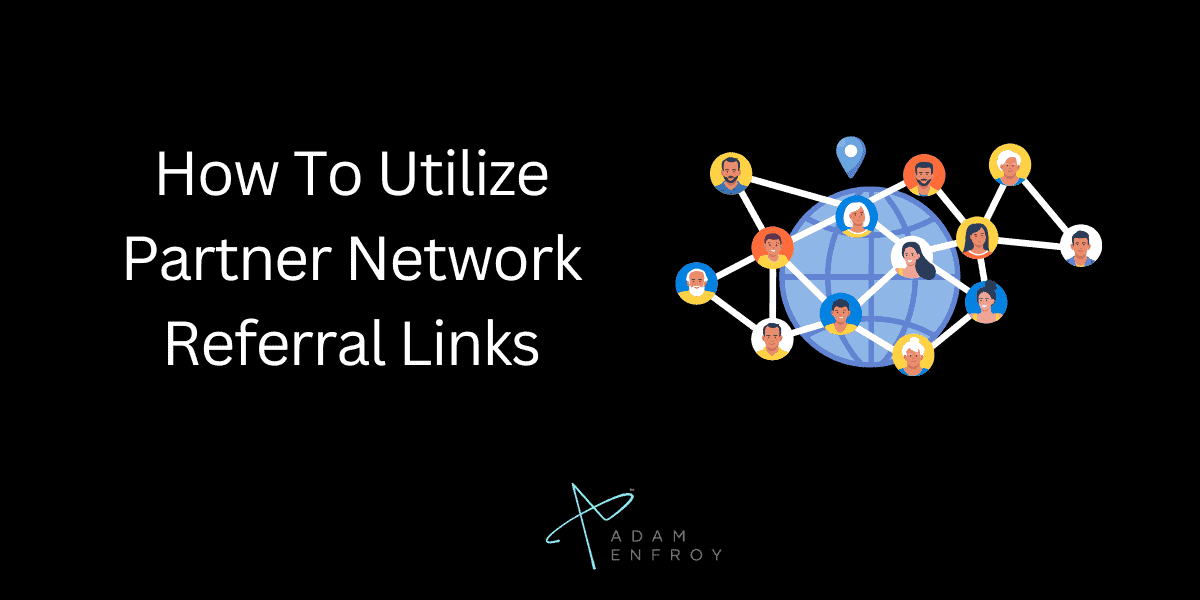 If you have a blog, you can incorporate partner referral links differently.
For instance, you can include affiliate links in your product reviews or roundup posts.
If you have a fashion blog, you can create a roundup post of your favorite summer dresses and include affiliate links to these dresses.
You earn a commission if someone buys a dress through your affiliate link.
You can also place display ads from the affiliate programs on your blog.
These ads automatically show related products to your readers, increasing the chances of click-throughs and conversions.
Social media channels are an excellent way to promote affiliate products and reach a larger audience.
You can create engaging content that shows how a product solves a problem or improves people's lives.
You can also create tutorials and how-to videos that showcase the product's features and benefits.
Be sure to include your referral link in your social media posts to make it easy for your audience to take action and make a purchase.
Promo codes are an effective way to encourage your audience to buy products through your referral links.
You can negotiate with your affiliate partners to provide exclusive promo codes for your audience.
You can also run contests or giveaways that require people to use your affiliate link to participate.
These promotional tools can attract more people to your affiliate products and increase your commissions.
Partnering with influencers and brands can help you reach a bigger audience and promote high-quality products.
You can collaborate with influencers in your niche and create sponsored posts that showcase products and services.
You can also work with brands that offer affiliate programs and earn commissions for promoting their products.
By partnering with influencers and brands, you can increase your credibility and exposure, increasing sales and income.
To succeed in affiliate marketing, you must build relationships with your audience.
You must create valuable content that helps your audience solve problems and achieve their goals.
You also need to be transparent and honest about your affiliate partnerships.
Disclose your affiliate links and only promote products that align with your values and beliefs.
Building trust with your audience can create a loyal following that supports your affiliate marketing side hustle.
Why Affiliate Marketing Can Be A Lucrative Side Hustle
Affiliate marketing is a low-risk, easy-to-set-up way to make extra cash without investing large sums of money or time.
Here are the benefits of affiliate marketing.
Low-risk and easy to set up: One of the most significant advantages of affiliate marketing is that it is a low-risk, easy-to-set-up way to promote products without buying inventory or handling customer support. You only require a website or social media profile and an affiliate account. You can quickly add links to your website or social media posts, earning passive income indefinitely.
An excellent way to learn about marketing: Affiliate marketing is also a great way to learn about marketing. When you promote someone else's product, you are acting as a marketing agent. You will gain valuable insights into what works and what doesn't, which you can apply to your career or client properties. Even non-experts can find high-value programs and outsource the details.
Access to affiliate programs in minutes: Affiliate marketing is highly accessible. Thousands of affiliate programs are available online; you can access them in minutes. Many programs offer attractive commissions and incentives that can help you earn significant money.
Passive income: One of the best things about affiliate marketing is that you can earn passive income. Once you have established your affiliate links, you can sit back and let the extra money roll in. There's no need to do anything else unless you want to optimize your earnings.
No limits to earnings: Affiliate marketing has no limits to your earnings. The more effort you put into it, the more you can earn. And since it is mainly passive income, you can make money while you sleep.
The Different Types Of Affiliate Marketers
While you might think all affiliate marketers are the same, they aren't.
The first type of affiliate marketer is the unattached affiliate marketer.
As the name suggests, unattached affiliates have no authority or audience for the niche they promote.
Their main objective is to generate income through pay-per-click advertising.
Unattached affiliates can promote a wide range of products and services because their niche does not limit them.
They rely on search engine optimization and paid advertising to drive traffic to their affiliate links.
The second type of affiliate marketer is the related affiliate marketer.
These marketers promote products or businesses related to their existing niche but haven't used them before.
They have established an audience in a particular niche and promote products or services that they believe will appeal to their followers.
Related affiliates build trust with their audience by promoting products or services that align with their brand.
The commission they earn is a bonus rather than the primary focus.
The third type of affiliate marketer is the involved affiliate marketer.
Involved affiliates take the time to try the products and services they endorse before recommending them to their audience.
They focus on building a relationship with their audience by providing valuable content and product recommendations relevant to them.
They invest time and effort to establish trust, and their audience values their opinions.
Involved affiliates are passionate about the products or services they promote and are interested in building long-term relationships with the companies they work with.
Maximizing Your Affiliate Marketing Earnings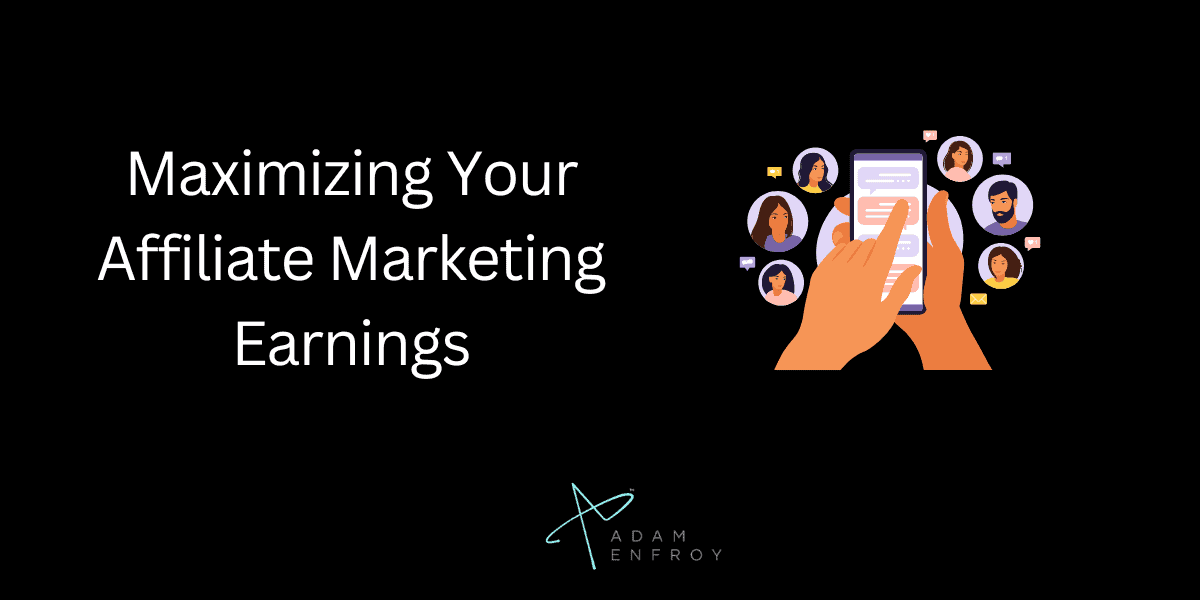 By driving more traffic to your website, you increase the chances of customers clicking on your unique affiliate link, resulting in recurring commission payments as they make purchases.
One proven method to maximize your earnings is using SEO to boost traffic to your website, where you can promote an affiliate marketing program for products or services that align with your niche audience.
Additionally, leveraging email marketing is a powerful tool to keep your audience engaged and informed about potential offers and promotions.
Engaging with social media promotion allows you to reach a wider audience and interact with potential customers.
Experimenting with paid advertising can also yield great results, whereas platforms like TikTok, LinkedIn, or even a YouTube channel are great avenues for content creators to promote affiliate offers.
A step-by-step approach to affiliate marketing can help you earn money online.
Through your unique link, customers can purchase products or services.
Common Pitfalls In Affiliate Marketing
There are common pitfalls that exist when embarking on an affiliate marketing program.
One of the biggest mistakes many affiliate marketers make is over-promoting products, which can appear scammy and disingenuous to potential customers.
Another issue that may arise is a lack of transparency, which can erode trust in existing posts and content.
It's important to remember that other affiliate marketers and online business owners are also actively promoting products, so standing out from the crowd is essential.
Understanding Federal Trade Commission (FTC) compliance is also crucial for affiliate sales since failure to comply with regulations can result in hefty fines.
Lastly, it's important to avoid low-quality products that will damage your reputation among customers.
By taking a step-by-step approach and carefully selecting affiliate networks and products, it's possible to build a successful affiliate marketing business that generates affiliate commission, whether it's through Amazon Associates or other affiliate networks.
Building Trust With Your Audience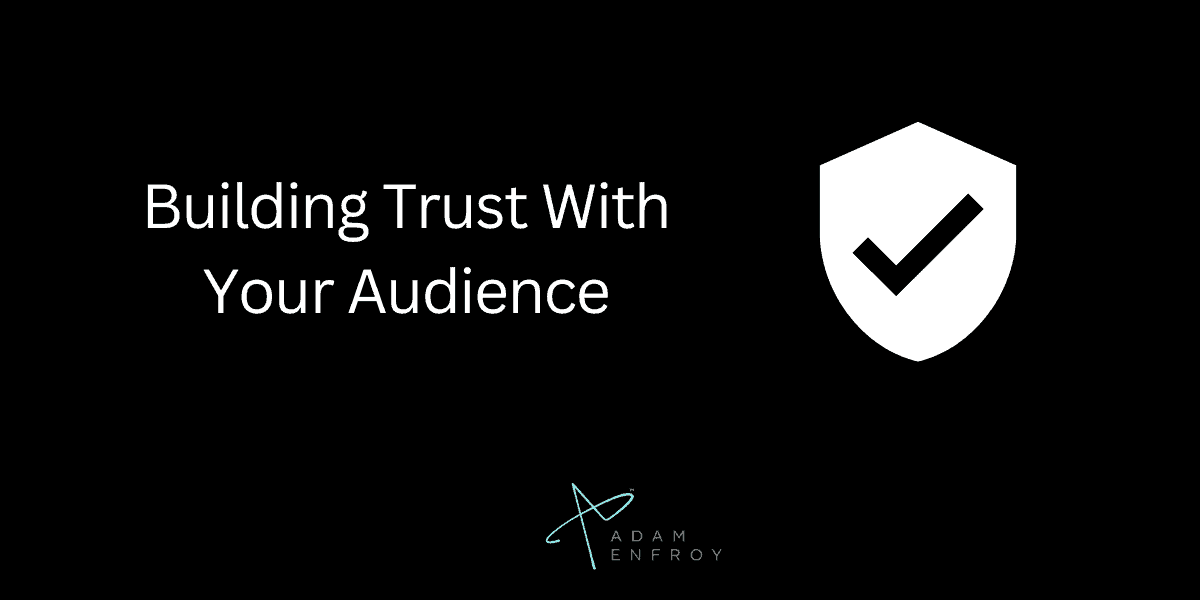 Building trust with your audience is crucial for affiliate marketing for content creators looking for extra income.
By partnering with businesses that offer affiliate commissions, you can recommend relevant products to your customers and earn a recurring commission.
To start, you can sign up for an affiliate marketing program through affiliate networks or contact business owners directly.
Once you receive approval, you'll receive a unique link to include in your website or existing posts to promote the affiliate offers.
To maintain credibility, provide genuine product reviews and not just promote to make money online.
You're building trust with your customers and readers by offering an honest product evaluation.
Beyond promotions, try offering additional value by creating content that complements the product, such as tutorials or guides.
This extra effort will benefit your readers and set you apart from other affiliate marketers.
Consistent communication is vital throughout the process.
Make sure to emphasize honesty and transparency in your posts and emails so that your audience knows you have their best interests in mind.
Consider providing step-by-step instructions on purchasing the product, and answer any questions your customers may have.
By putting the customer first and building a solid relationship, you'll ultimately increase your affiliate sales and continue to make money online through your side hustle.
Measuring Success In Affiliate Marketing
To succeed in affiliate marketing, measure your success using Key Performance Indicators (KPIs) such as conversion rates, revenue figures, and analytics.
Driving traffic to your website or promoting an online course or ecommerce store can help increase affiliate sales and generate extra income.
By understanding these KPIs, you can interpret your revenue figures and adjust your marketing strategy to achieve financial freedom and make money online.
Especially during the pandemic, affiliate marketing has become a popular side hustle for those looking to supplement their income.
With its low barrier to entry and potential for high rewards, affiliate marketing is a worthwhile consideration for anyone looking to earn extra income through digital marketing and SEO.
Wrap Up.
Affiliate marketing can be a great way to move forward when learning how to make money.
Whether you are starting your own small business or looking for an additional income stream to support a full-time income, the above information can get you in the right direction.
You can earn commissions by understanding the basics of affiliate marketing, finding the right products or services to promote, and developing a strategy for driving traffic to your affiliate links.
Further reading on AdamEnfroy.com: High-ticket affiliate marketing can mean the difference between a few extra hundred dollars and thousands of dollars in monthly profit.
With the right affiliate marketing courses, you can learn the strategies and techniques needed to take your affiliate marketing business to new heights.
Editorial Process:
Our reviews are made by a team of experts before being written and come from real-world experience. Read our editorial process here.
Some of the links in this article may be affiliate links, which can provide compensation to us at no cost to you if you decide to purchase a paid plan. These are products we've personally used and stand behind. This site is not intended to provide financial advice. You can read our affiliate disclosure in our privacy policy.