Should You Join The Nike Affiliate Program In 2023?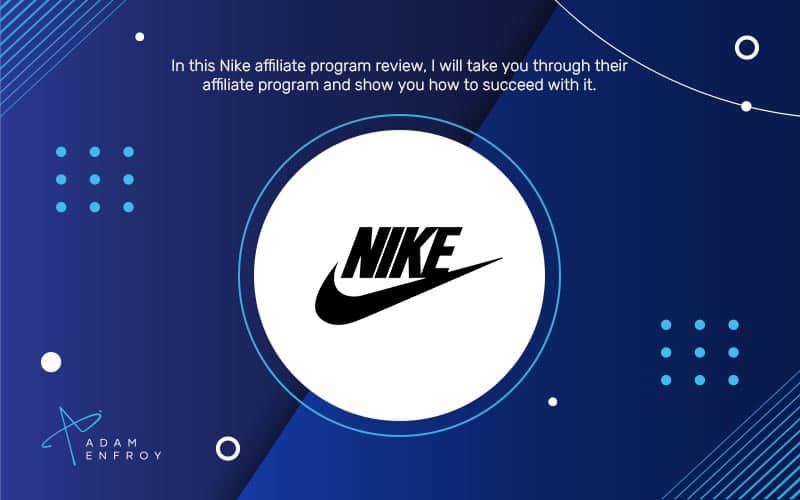 The well-known Nike 'checkmark' logo is like a magnet for people browsing the internet.
While Nike is famous for its cool shoes and sporty clothes, did you know it also helps everyday people earn money?
The Nike affiliate program is like a treasure chest for anyone who does digital marketing, filled with many different Nike products to discuss and share.
In this Nike affiliate program review, I will take you through their affiliate program and show you how to make the most while helping your audience discover the right products.
What Is The Nike Affiliate Program?
The Nike Affiliate Program is an excellent way for content creators and website owners to earn commission on sales through their affiliate links.
So, how does it work?
Once you sign up and get accepted into the program, you'll have access to a wide range of Nike banners, links, and promotional material to post on your website, social media, or email newsletters.
Every time a customer clicks on your affiliate link and makes a qualifying purchase on Nike's website within 30 days, you'll earn a commission of up to 11%!
With free delivery on standard orders, easy returns, and a wide selection of Nike products for your audience, the Nike Affiliate Program is an ideal way to start monetizing your content and earning money online.
To become an affiliate, you must have a website that aligns with Nike's brand values and standards.
Make sure to read through the program's terms and conditions carefully to ensure that you're eligible.
As a Nike Affiliate, it's crucial to understand your audience's needs and tailor your marketing strategy accordingly.
For example, if your website caters to runners, consider promoting Nike's running shoes and apparel.
If your audience is mainly into fashion, you can feature Nike's trendy streetwear collection.
Nike offers a vast range of products, so choose the ones that resonate with your audience and align with your brand.
One of the best ways to increase your earnings as a Nike Affiliate is to create engaging and informative content that features Nike products.
Whether it's a product review, a style guide, or a blog post about the latest Nike releases, compelling content can inspire your audience to purchase through your affiliate link.
Ensure your content is original, authentic, and valuable to your audience's lives.
Another way to boost your earnings is to leverage social media platforms to promote Nike products.
You can create posts featuring your favorite Nike products or tweet about ongoing sales or promotions.
Instagram offers many opportunities to showcase Nike's products creatively and visually appealingly.
Follow the program's social media guidelines and add your affiliate link to every post.
How Does Nike Revolutionize Sportswear?
Nike is one of the most renowned and trusted brands today.
With its commitment to innovation and a wide range of products, Nike has become the leading global sportswear brand.
Nike has come a long way since its inception in 1964 and has revolutionized the sportswear market.
Whether you want to promote golf products, fitness apparel, or sports fashion, Nike offers something for everyone.
Known for its iconic "Swoosh" logo, the brand has become synonymous with quality, innovation, and authenticity.
With its focus on research and development, Nike has developed some of the most advanced technologies in the industry, such as Flyknit, Air Max, and Dri-Fit, to name a few.
In terms of product offerings, Nike has it all.
From running shoes to basketball shoes, casual wear to sport-specific apparel, Nike has something for everyone.
And it's not just about the design, comfort, and style, but the attention to detail and functionality that sets Nike apart.
The brand also offers customization options, allowing customers to personalize their shoes and apparel with their preferred designs.
Besides being a fashion statement, Nike believes in the power of sports to change lives.
The brand's commitment to social responsibility is evident in its partnerships with various organizations and initiatives, such as Nike's Better World Campaign, which aims to promote sustainable products and practices.
Nike also has a history of collaborating with athletes, musicians, and artists to introduce unique and inspiring collections, showcasing people who have made it big in their respective fields.
Nike's popularity knows no boundaries.
With its presence in over 190 countries, the brand has a loyal customer base spread across the globe.
Its flagship stores and online platform offer a user-friendly and seamless shopping experience, ensuring customer satisfaction beyond expectations.
Earning Commissions With Nike's Affiliate Program
The Nike Affiliate Program allows you to earn a commission by promoting their products through your blog or website.
You'll receive a commission for every sale through your unique affiliate link.
Signing up for the program is easy, and you can join either through Nike's designated landing page or through CJ Affiliates.
Before registering, you must ensure that you have read and understood the terms and conditions of the program.
Ensure you follow all the guidelines and adhere to all the necessary policies to avoid any issues.
Nike takes its affiliate program seriously, and violating it may lead to a permanent ban from the program.
Why Choose Nike Affiliate Program
The Nike affiliate program offers one of the highest commission rates in the industry, with potential earnings of up to 11%.
Such a commission is a significant advantage over other affiliate networks like Amazon Associates or CJ Affiliates, which offer lower commission rates for promoting Nike products.
Additionally, Nike is a trusted brand that people worldwide recognize.
Therefore your audience is more likely to trust and purchase from your affiliate links.
Nike also provides its affiliates with some of the best promotional tools.
You will have access to high-quality creative banners, videos, and other marketing materials that you can use on your blog or website.
Moreover, their dedicated affiliate team can assist you with any queries or issues.
With such a comprehensive program and helpful support staff, your chances of success with the Nike affiliate program significantly increase.
Here are a few more reasons to join the Nike affiliate program.
Access To A Wide Range Of Products
As a Nike affiliate, you can access many Nike products, including shoes, apparel, and accessories.
Whether your audience is interested in running, basketball, soccer, or other sports, you can provide them with the latest Nike gear.
You'll also have access to Nike By You, a customizable product line that allows customers to create unique shoes and apparel.
With so many options available, you'll be able to cater to every type of audience.
Automated Product Feeds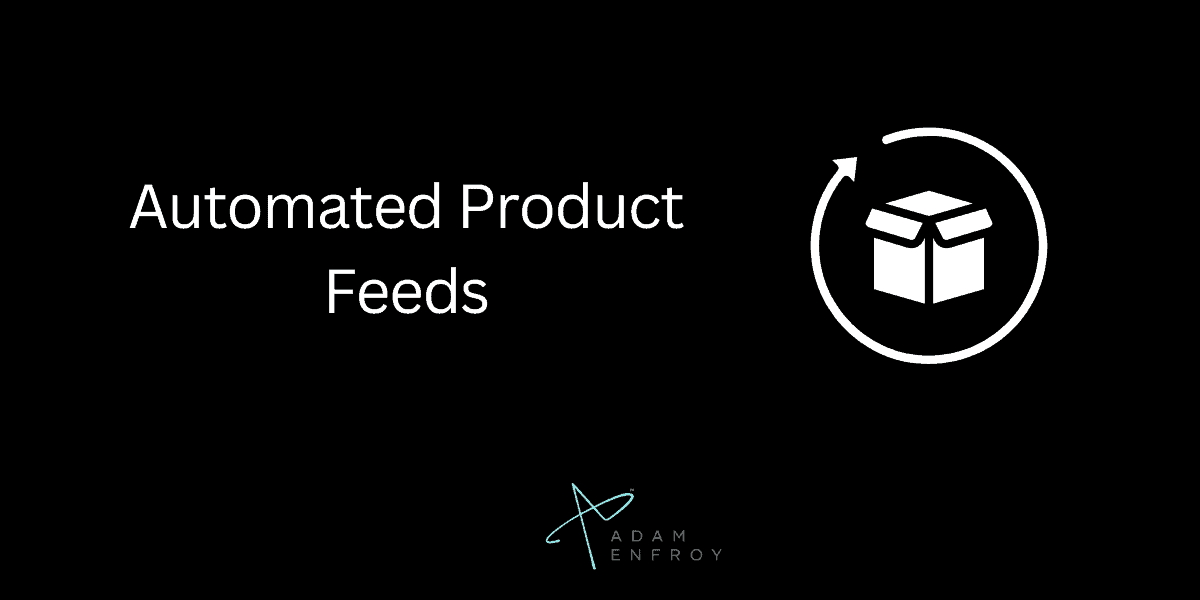 Gone are the days of manually updating your website or blog with the latest Nike products.
With automated product feeds, you can easily add new Nike products to your website and ensure your content is always up to date.
Whether your website focuses on sneakers or fitness, you can choose from various product categories and customize your feeds to match your niche.
Tailored Competitions And Promotions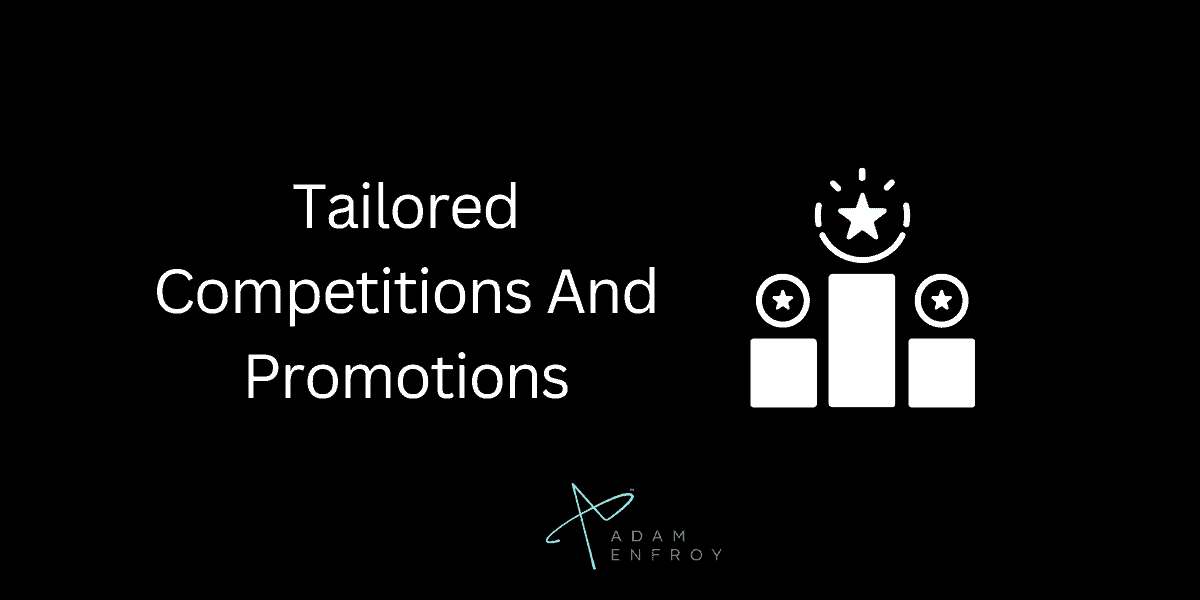 One of the best ways to incentivize your audience to shop with your Nike affiliate link is to offer exclusive competitions and promotions.
With Nike's tailored competitions and promotions, you can create unique campaigns that appeal to your audience and entice them to shop with your link.
Whether you want to offer gift prizes or special discounts, Nike will work with you to create personalized campaigns that drive sales and engagement.
Regular Affiliate Communication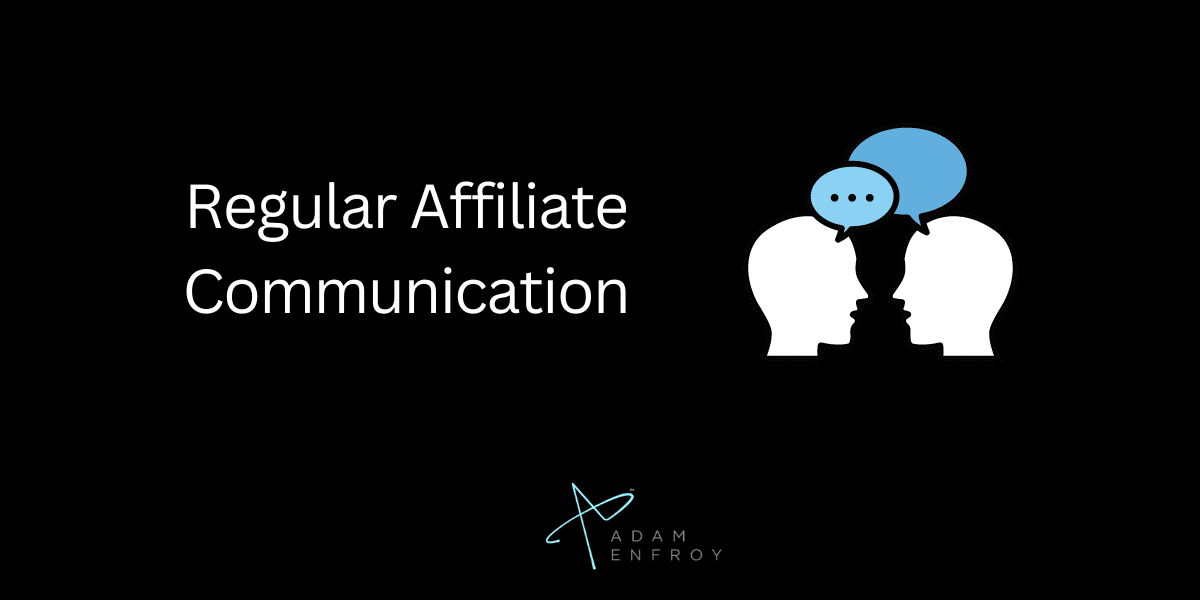 When you're an affiliate, staying updated with the latest product releases and promotions is essential.
That's why Nike provides regular affiliate communication that keeps you in the loop about new offers and products.
Whether you prefer to receive emails, newsletters, or social media notifications, Nike makes it easy to stay informed and up-to-date.
Easy Sign-Up Process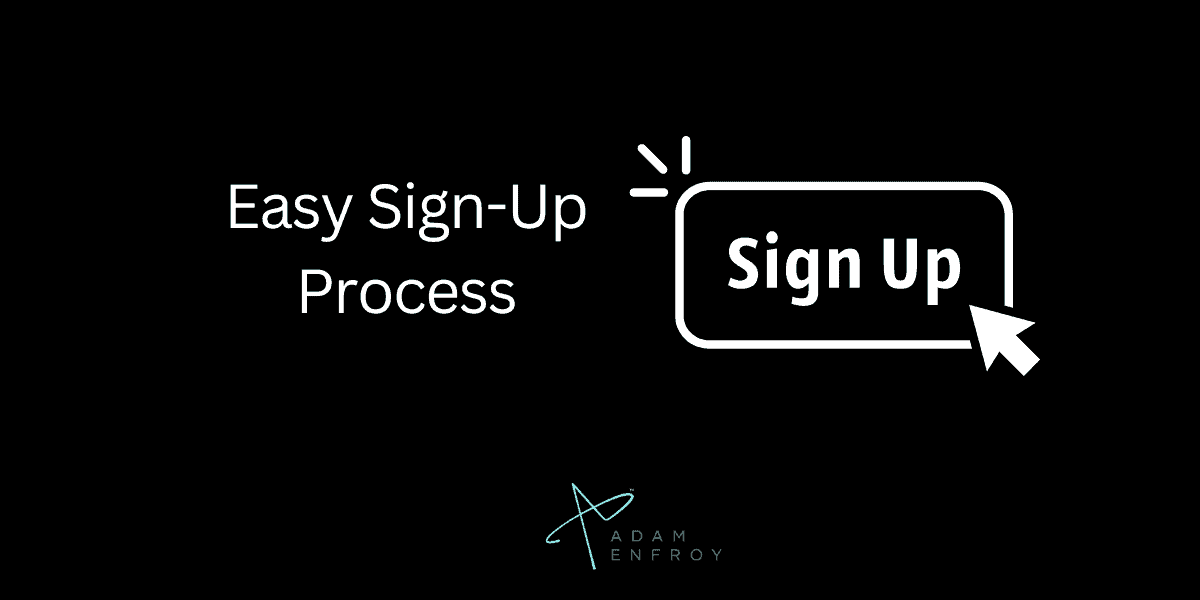 Getting started with the Nike Affiliate Program is easy.
Sign up on the Nike Affiliate Program website, and they will review your application within 24-48 hours.
Once they approve, you'll access affiliate resources, including product feeds, banners, and promotional material.
Whether you're a seasoned affiliate marketer or just starting, Nike's user-friendly platform will help you get started quickly and easily.
Boosting Your Nike Affiliate Sales
After joining the Nike Affiliate Program, you can leverage your online presence to promote and sell Nike products.
But how do you maximize your sales and get the most out of your Nike affiliate link?
Use Paid Advertising On Social Media
Paid social media is becoming more critical than ever as organic reach declines.
Utilize platforms like Facebook and Instagram to promote your Nike affiliate products through targeted ads.
Pay-per-click advertising is one of the most powerful ways to earn cash through the Nike affiliate program quickly.
With targeted ads, you can reach a more specific audience interested in your products, which can help increase your conversions and sales.
Leverage YouTube
YouTube is a popular platform for affiliate marketers to showcase their products and value.
With over 2 billion monthly active users, you have access to a massive audience specifically interested in video content.
Create engaging and informative videos on your YouTube channel that showcase your Nike affiliate products.
You can offer product reviews and tutorials or share your experience with the products.
With an active and engaged audience, you can drive more traffic to your website and increase your Nike affiliate sales.
Create A Blog
Building a blog is a cost-effective way to promote your affiliate links and build your brand.
By writing original content for your blog, you can keep costs down and grow your email list.
You can create content relevant to your target audience and promote your Nike affiliate products.
You can also link to your social media channels and encourage your readers to follow you to stay updated on your latest content.
With a blog, you can build your credibility and become an authority in your niche, which can help increase your conversions and sales.
Engage With Your Audience
Engaging with your audience is one of the best ways to increase your Nike affiliate sales.
Respond to comments, messages, and mentions on social media platforms like Facebook, Instagram, and Twitter.
Listen to feedback from your audience and improve your content accordingly.
Encourage your audience to share your content with friends and family, which can help you reach a larger audience.
Offer Incentives And Discounts
Offering incentives and discounts is a great way to increase your Nike affiliate sales.
You can offer exclusive coupons, discounts, or limited-time offers to incentivize your audience to purchase your products.
You can also offer giveaways or contests to encourage your audience to engage with your content and share it with friends and family.
Maximizing Your Profits With The Nike Affiliate Program
You can maximize your profits with the Nike Affiliate Program through several strategies.
Firstly, identifying high-commission Nike products such as T-shirts, Nike shoes, and Nike trainers can help boost your earnings.
Optimizing your website for conversions using WordPress and promoting Nike affiliate products can increase traffic and sales.
Additionally, incorporating email marketing techniques and leveraging successful affiliate marketing case studies can also aid in driving revenue.
You should thoroughly research the Nike affiliate program commission and details to understand how the program works and how to best benefit from it.
Bloggers and social media influencers can also use the Nike affiliate program to monetize their platforms and reach a broader audience.
By following a step-by-step approach and staying committed to promoting Nike products on your website and social media channels, you can successfully participate in the Nike affiliate marketing program and earn substantial profits as a Nike affiliate.
Evaluating Your Nike Affiliate Program Performance
As a Nike affiliate, it is crucial to evaluate your performance regularly to ensure you are getting the most out of the Nike affiliate program commission.
Tracking your sales and commissions is essential.
You can do it through the Nike web portal.
The 30 day cookie period guarantees that your account will receive credit for any sales made within this period.
Compared to programs like Amazon Affiliate, this cookie duration is quite generous and definitely a metric to keep in mind when tracking.
To identify improvement areas, analyze your affiliate marketing metrics, such as clicks, conversions, and CPS (cost per sale).
As a beginner in affiliate marketing, starting with step-by-step guides and familiarizing yourself with the Nike affiliate program details and other affiliate programs is a good idea.
Collaborating with the Awin affiliate network can also be beneficial, as they provide a wide range of resources and support.
In addition, always stay up to date with market trends and changes to adapt accordingly and improve your Nike affiliate marketing performance over time.
Understanding The Nike Brand And Its Market Influence
Understanding the Nike Brand and Its Market Influence requires delving into the company's historical roots and current marketing strategies.
One component of Nike's digital marketing strategy resides in its affiliate program.
The Nike affiliate program, accessible through nike.com, offers bloggers, content creators, and social media influencers an opportunity to earn commissions by promoting Nike trainers, shoes, and other athletic footwear.
One reason consumers trust Nike is the company's focus on high-quality products and constant innovation.
They further solidify their reputation as a reputable athletic shoe brand through their significant impact in the sporting world.
Nike's influence is widespread, from sponsorship deals with major sports leagues to individual athlete sponsorships.
By leveraging affiliate marketing strategies and embracing new digital marketing tactics, Nike continues to dominate the athletic shoe market and shape consumer preferences.
To better target consumers, Nike also offers category-specific affiliate banners, allowing affiliate partners to attract a more niche audience.
To further increase its reach, Nike's YouTube channel features promotional videos that showcase its products in action, including in activities such as skateboarding.
Additionally, the affiliate marketing program grants affiliates access to Nike's affiliate program details, ensuring transparency about commissions and terms and allowing partners to work confidently within the program.
These resources give Nike's affiliate partners the tools to promote and market their products successfully.
Wrap Up.
These strategies can help you increase your Nike affiliate sales and build a successful business.
Creating content, engaging with your audience, and offering incentives and discounts can drive more traffic to your website and grow your brand.
With the right strategies, you can increase conversions and maximize profits.
Further reading on AdamEnfroy.com: Building a lifestyle blog can lead nicely to an affiliate marketing career.
Whether you're a blogging beginner or an experienced affiliate marketer, having the knowledge and resources to succeed can help you make the most of your affiliate marketing efforts.
Editorial Process:
Our reviews are made by a team of experts before being written and come from real-world experience. Read our editorial process here.
Some of the links in this article may be affiliate links, which can provide compensation to us at no cost to you if you decide to purchase a paid plan. These are products we've personally used and stand behind. This site is not intended to provide financial advice. You can read our affiliate disclosure in our privacy policy.