7+ Best Community Platforms of 2023 (Software Reviews)
Choosing the right community platforms is essential to your business. From online marketplaces to social networks and forums, the best community platforms can help you meet your goals. In this guide, I ranked and reviewed the 7+ best community platforms, so that you can pick the best one for you.
---
We're reader-supported. When you buy through links on our site, we may earn an affiliate commission.
What makes a group of people a community?
Communities are built around shared experiences, beliefs, and objectives that unite people and create friendship, trust, and understanding bonds.
As a business, you can connect your audiences, customers, partners, and employees under your brand while building authentic relationships.
Image credit: https://peerboard.com/
In this article, I'll rank and review the best community platforms, helping you decide which is right for your needs.
What Are the Best Community Platforms?
Here are my top picks for the best online community software this year.
Best Overall Community Platform Builder.
Adam's Take
Thinkific is the best overall community forum because it's easy to use and has many features. It's also one of the most affordable platforms, allowing you to create informative and engaging courses.
Thinkific is the best platform to build a community for your business.
It offers various community features, including a drag-and-drop editor, course management, and payments.
This might be the best platform if you want to own your community experience and have more control over the data.
You can also share content, including courses, videos, and articles.
Regarding integrations, you can use your trusted tools and services to help you build and grow your community.
With analytics, you can track the performance of your content and see what's working well and where you need to improve.
While building landing pages can be hard to do (and honestly, they're not a platform developed for this), everything else is on point when creating a community of people that trust you.
Key Features:
Drag & drop website builder allows you to create a professional website.
Ecommerce is included so you can start selling products and services right away.
Product flexibility lets you offer a wide range of products and services
Market & sell gives you the ability to reach more customers through marketing tools and social media integrations
Website themes let you customize the look and feel of your website
Advanced customizations give you complete control over the design of your website
Pricing:
With a free version that allows you to test out the platform and see if it's a good fit for you, Thinkific is one of the most affordable community platforms on the market.
Their pricing plans are as follows:
Basic: $39 per month
Pro: $79 per month
Premier: $399 per month
The annual plan also gives you a 20% discount compared to paying monthly.
Best For Simplicity.
Adam's Take
Skool was created to fill the need for a simple online course platform. With a community feature that builds trust, user profiles that track progress, and a course creation platform that makes it easy to create content, Skool provides an effective platform for students who want to take their learning into the digital space.
Skool is the answer for complex online course platforms that take time, energy, and money.
It is the perfect platform for instructors looking to easily create interactive and engaging courses.
Skool makes it easy to build courses and share them with students organizationally.
With an intuitive design and powerful features, instructors can quickly create their course materials and start teaching immediately.
That said, the platform shines when it comes to the community aspect.
It has a built-in forum for instructors and students to communicate so everyone can stay connected.
The platform also has an analytics dashboard, which allows instructors to track student progress and engagement in real-time.
Key Features:
One of the easiest-to-use community management platforms when building up brand affinity and loyalty.
A very short learning curve in terms of user experience
A fast-growing and active community helps you get the most out of it
Gamification encourages users to interact in a fun and engaging way
Email broadcasts allow you to send messages to your members at any time
Notifications keep your users actively informed about new content or activities
Metrics help you measure user engagement and assess success rate.
Pricing:
There is a straightforward $99/mo subscription to get started with Skool.
This plan includes all the features mentioned above and more.
The best online community platform ($33– $81/month)

Adam's Take
Mighty Networks incorporate everything you need to grow and monetize your online business in one place. You can use Mighty Networks to create and manage a wide variety of content, create sales and landing pages, and even process payments when you're ready to start monetizing your work.
Mighty Networks serves creators and entrepreneurs by bringing together their community, online courses, sales pages, and more, all under their brand, across the web, and native iOS and Android apps.
Connect community members with an activity feed, sub-groups, member categories, and chat messages.
Create articles with a rich CMS, embed images, videos, and sound files, and post questions and polls, all of which support comments and a like button.
Read my full Mighty Networks review for more information about this platform.
Key Features:
Personalized activity feeds for members.
Topics and articles.
Direct private messaging.
Make public, private, or paid community.
Zapier integrations for workflow automation.
Analytics.
Custom domain.
Charge for membership.
Pricing:
There are four pricing options:
Community: Costs $33/month and allows you to point your community to a custom domain.
Business: Costs $99/month and allows you to host online courses. You also get access to Zapier integration and premium analytics.
Pro: Access native mobile apps, push notifications, and app store marketing, all under your brand. One can collect details of pricing by contacting the Mighty Networks team.
Choose Mighty Networks if charging a membership fee and offering courses is critical for your customer community project.
Start your 14-day free trial with Mighty Networks.
Most customizable community platform (free – $199/month)
Adam's Take
If you're looking to build a community platform that is both brand and creator-friendly, Tribe is a great option. I advise you to check it out if you want a piece of software that is both user-friendly and has great potential for scalability.
Tribe is an excellent platform suitable for both creators and brand-led communities.
The communities powered by Tribe work beautifully on both web and mobile browsers.
You can even convert them into apps (PWA).
With Tribe Platform, you can customize your community to reflect your branding.
You can even convert components like activity feeds, groups, posts, etc., into widgets and easily embed them inside your site and the product.
Popular social media sites inspire the design.
That means you create your version of Facebook, Quora, and LinkedIn.
This community tool is also highly secure and enables you to build communities with 100% GDPR compliance.
Your members can join your community quickly using the Social Login system that supports Facebook, Slack, LinkedIn, Google, and Twitter.
Key Features:
Activity feeds like popular social media sites to deliver personalized content.
Support for different types of posts and rich media (e.g., direct video upload).
Enables members to upvote, comment, and reply to posts.
Create groups and topics to form sub-communities and categorize the content.
Change colors, add your brand assets, and modify the theme with CSS.
Embeddable widgets to add social components to sites.
Localize your community with 25+ international languages.
Leverage powerful notification tools to keep members engaged.
Rich gamification systems like reputation scores, badges, and leaderboards.
The moderation system combines user-driven flagging, standard tools for moderators (edit, delete, merge, etc.), and automation (e.g., keyword blacklisting).
Powerful SEO to ensure that your community is well-optimized to get indexed by search engines.
With this software platform, you can export all the member and content data since you have complete control over the community.
Tribe has direct integration with 20+ popular third-party tools.
With SSO, you can allow the existing users of your site and product to log in to the community.
The extensive reporting capabilities allow you to measure key metrics for your community.
Pricing Plans:
Tribe offers four pricing plans:
Plus: $59 per month
Premium: $299 per month
Advanced: $599 per month
Enterprise: Contact their sales team.
Tribe is a well-established platform boasting clients such as IBM, ASUS, Pipedrive, Decathlon, and Convertkit.
5. Discourse.
One of the most popular, older online community platforms ($100/month – $300/month)
Adam's Take
Discourse needs no introduction. The famous forum software powers some of the largest online communities in the world, allowing a community of any size to set up a beautiful and feature-rich forum in no time.
Discourse is an open-source forum software for discussions. It also comes with a cloud-hosted version.
Key Features:
Infinite scroll to cover the conversations on one page
Link unfurling
Mobile responsive
Single sign-on
Additional member privileges based on the trust score
Ability to reply via email
Plugins to add functionality to your discussion forum
Powerful API
Translation in 45 languages
Moderation system with the ability to flag content
Personal messaging
Reporting dashboard
Pricing:
Although the open-source version is free, you must still pay for hosting and maintenance.
The managed hosting option has three subscription plans.
Standard: This $100 per month gives you 100k monthly page views, unlimited members, five staff members, and 20 GB storage.
Business: This plan costs $300 per month. It gives you 500k monthly page views, 100 GB of storage, unlimited members, and 15 staff users.
Enterprise: This is a custom plan offered to large enterprises. Comes with 3M+ monthly page views, unlimited members, unlimited staff, and 200 GB of storage.
Some popular brands using Discourse are Twitter, Samsung, Docker, and Patreon.
6. Vanilla Forums.
One of the most mature community platforms (starts from $689/month)
Similar to Discourse Vanilla Forums also has both the open-source version and Similar to Discourse, Vanilla Forums also has both the open-source version and managed services (paid plans).
Paid plans unlock features not available in the open-source version.
Key Features:
Can match your brand guidelines with themes
Gamification system
Moderation system (merge, edit, delete, demerit points, banning)
Question and answer system
Events (scheduling, sharing, discovery, and RSVP capability)
Groups or sub-communities
Social login and SSO
WordPress Integration
API and Webhooks
Integration with Salesforce, Zendesk, and more
Pricing Plans:
Vanilla Forums offers four pricing options starting from $689/month.
Essential: This plan offers 250k monthly page views, five staff members, jsConnect SSO, private or public community access, gamification, and more.
Corporate: This plan offers 1M monthly page views, ten staff members, CRM integration, ideation, API access, advanced SSO, and more.
Enterprise: This plan offers a custom page view plan, custom staff users, enhanced security, uptime SLA, and more.
Enterprise Plus: For those that require the most resources for their business
7. Spectrum.chat.
The platform that combines chat and discussion threads (free)
Spectrum allows you to launch a free and public community with a real-time chat-like conversation.
At the same time, unlike messaging apps, conversations on Spectrum can be discovered by search engines and indexed.
However, communities built on Spectrum are not fully customizable based on your branding.
For example, you cannot host the community under your custom domain.
Other limitations include a lack of SSO, moderation tools, integrations, reporting, and analytics.
Key Features:
Unlimited chat
Unlimited members
Brandable signup page
Secure, private channels
Email member invitations
Single DM inbox
Pricing:
At this point, Spectrum is a free platform; you can get started with this solution in case of budget constraints.
8. Slack.
The easiest platform to build a community of professionals (free – $12.5/member)
Slack is a popular business messaging and collaboration tool.
However, many are also using it for building communities for professionals.
The primary reason for this is a free plan, top-notch usability, and wide distribution of the Slack app.
However, although it is free to get started, you can easily hit the limits of the free plan.
For example, only the free plan's first 10k messages are searchable.
Also, you can't build public communities using Slack – this blocks people from discovering your community via search engines.
Apart from that, no customization capability, moderation, or analytics features exist.
Key Features:
Ability to create Channels for discussions and categorize the Channels using Sections.
Real-time communication
Powerful direction integration with third-party tools
Member Directory
File browser
Video calling
Supports different pre-designed templates
Pricing Plans:
Slack offers four pricing options:
Free: Unlimited private & public channels, 10k searchable messages, ten apps/integrations, 1:1 video or voice calls, and file sharing.
Pro ($6.67 per member): Unlimited messages archive, unlimited apps, and group video calling.
Business+ ($12.50 per member): SAML-based SSO, data export, 99.99% uptime SLA
Enterprise Grid: This is a custom plan for enterprise companies.
Comes with unlimited workspaces, advanced security features, and compliance systems.
It is highly recommended for real-time discussion.
Not suitable for asynchronous communications required for discussion forums.
9. Facebook Groups.
The best platform to acquire members easily (free)
Facebook Groups are used to create dedicated groups for people with a shared passion for discussing various topics related to their area of interest.
These Facebook Groups can be used for a business to discuss your offerings and boost awareness about your company.
Key Features:
Posts, likes, and comments
Questionnaire setup for member approval
Displaying rules for moderation
Ability to assign mentor privilege to your most loyal members
Create learning modules (similar to courses) to educate your members
Connect the Facebook Group with Facebook Page
Reporting and analytics
Real-time chat with Messenger (if members are not friends, messages go to the "Message Requests" section)
Pricing:
Facebook Groups are free; currently, Facebook is heavily focused on improving Groups functionality.
If you are starting in business, Facebook Groups can be a good option.
However, it doesn't allow you to customize based on your brand, you don't own the data, privacy can be an issue, and the platform is inherently full of distractions (owing to notifications and ads).
If you want more features, check out this list of Facebook group alternatives for more control and customization.
What is a Community Platform?
A community platform allows you to create a safe and secure online space where your members can interact with each other and your company, share knowledge, help each other, and create valuable personal and professional networks.
The best online community platforms help build a community around your business and keep members engaged.
This improves user retention and boosts customer loyalty.
There are various options on the market, including Tribe, Discourse, Vanilla Forums, and more.
Whether creating a membership site, a community for your online course, or just a place for your customers to interact, you must choose the best software to make it happen.
An excellent management community software for small businesses should quickly set up and facilitate engaging discussions.
With robust customer engagement, you can drive customer retention, loyalty, advocacy, and referrals.
Many companies are also leveraging social customer brand communities to promote customer self-service, collect product reviews, and improve user experience.
Ultimately, all community tools come with features like easy content posting, content management, member profiles, support for rich media, discussions, moderation, and more.
Search engines can also index the content created in your community and boost your brand's organic visibility.
For example, search engines generally feature user-generated content from sites like Quora, support forums, and Stack Overflow (for programming questions).
Also, note that Community management is a relatively new profession.
Key Features Of A Great Community Platform
Here are the key features of a great community platform:
Robust Platform Security: The essential component of a good community platform is its security. It should have the latest encryption and authentication protocols to protect members' sensitive data and ensure that all communications remain secure.
User-Friendly Dashboard and Navigation: A good community platform should be easy to use, with an intuitive dashboard that makes navigating different site areas simple for new and experienced users.
Flexible Customization Options: Great community platforms also offer flexibility, allowing users to customize their profiles and settings according to their preferences. Everyone's needs are met when they join the platform, regardless of experience level or background.
Advanced Moderation Tools: Good community platforms also provide advanced moderation tools, such as deleting posts and banning users who don't follow the platform's guidelines. This feature helps maintain a healthy and safe environment for everyone involved.
Rich Content Engagement Options: Community platforms should also offer ways for members to engage with each other, such as comments, polls, Q&A sessions, or even live chat options. This community engagement encourages meaningful conversations between members and helps make the platform more inviting and enjoyable.
Comprehensive Analytics and Insights: Finally, great community platforms should also offer comprehensive analytics that allows admins to track user engagement levels and see which topics are gaining traction or where users might struggle. Such insights help admins understand how the platform is being used and, in turn, make necessary improvements.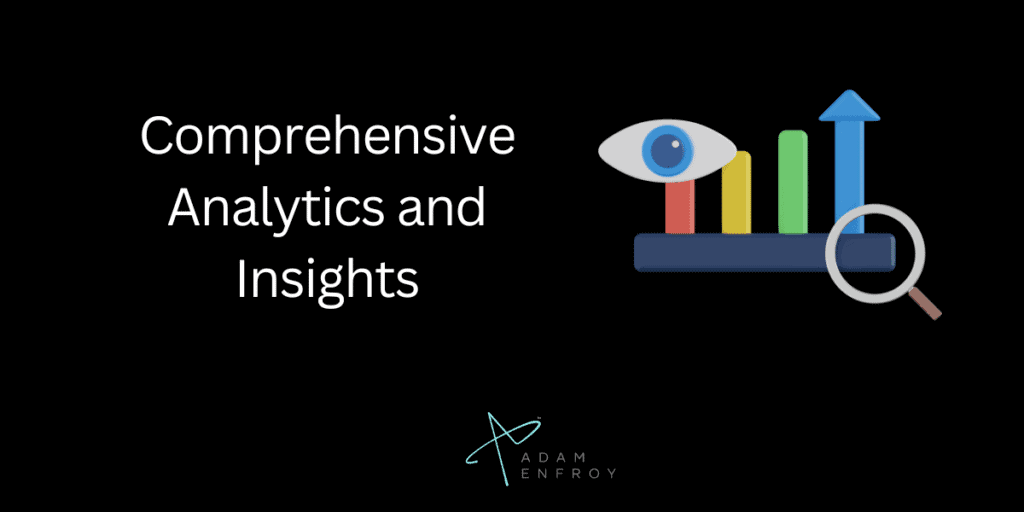 Maximizing Community Engagement
While having all the community management software is excellent, engaging and growing a community will take more than that. Many different strategies can be used to maximize community engagement:
While-label: Sometimes, increasing community engagement doesn't have to be complicated. With white-label software, or "off the shelf" solutions, a company can create an interactive platform for its users and add features like forums, polls, and quizzes that allow customers to engage with the brand and each other interestingly. From startups to SaaS companies, many businesses use this technology to create a better user experience for their customers.
Gamification: A community-building management system that allows for a community forum that is also a game. In this way, companies increase customer loyalty and satisfaction while providing a fun environment where customers can learn about the product. Similar to how social networks like Facebook and Twitter allow users to interact with each other and learn about new products.
Knowledge base: When community members need help, having an easily accessible knowledge base can be the perfect solution. While live customer support is excellent, having a searchable, up-to-date repository of answers and resources can provide customers with the information they need quickly and easily without contacting customer service.
Contests and events: Another great way to engage customers is through contests and events. Companies can use these to create a sense of community and help promote their brand. Contests are fun to involve the whole community while creating excitement and anticipation around the company's products or services. Events also create an engaging atmosphere where members can learn more about the company, network, and make friends.
Monetization: Monetizing a community is essential to ensure its sustainability. While free memberships can drive engagement, companies should have measures to generate revenue from their communities.
Wrap Up.
We explored some of the best community solutions based on ease of use, growth potential, and features.
However, the question remains which community platform is best for your company?
It would vary depending on your specific needs.
The first step is to list the features you need and your budget. Then you need to match the community platform based on this list.
Also, it is crucial to consider the business goal you are trying to achieve and how your community platform can help you measure success.
The best part is that most of these tools have a free version or a free trial.
That way, you can test the community platform exactly based on your use case.
If you're looking for my top pick, I recommend you start with Thinkific or Skool.
Disclosure: I may receive affiliate compensation for some of the links below at no cost to you if you decide to purchase a paid plan. You can read our affiliate disclosure in our privacy policy. This site is not intending to provide financial advice. This is for entertainment only.