Choosing a CRM (Buyer's Guide for 2023)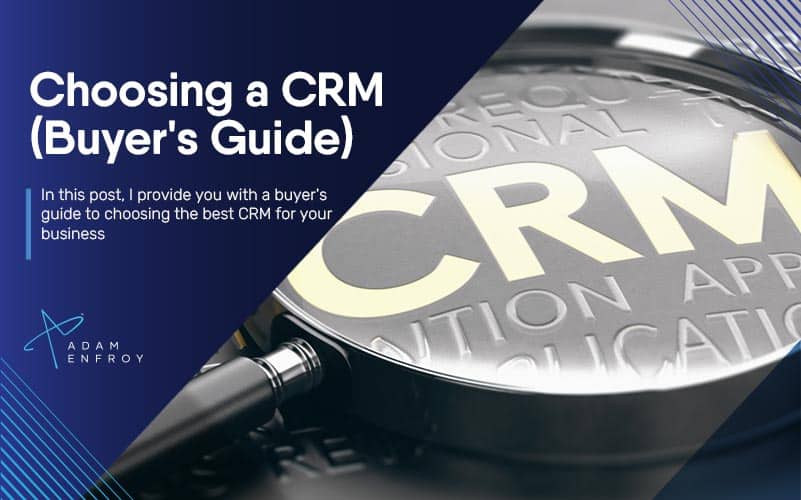 A CRM, or customer relationship management system, is vital for businesses of all sizes.
It helps keep track of customer data, interactions, and history, making it easier to manage and build customer relationships.
Choosing the best CRM software can be tricky – many options are available today.
Nutshell is an example of a CRM that you can use for managing contacts, sales, deals, and projects.
There are also many CRM flavors to consider, ranging from enterprise CRM software to simpler contact management systems.
In this article, I will discuss the criteria for choosing the best CRM for your business and some benefits and features to look for.
Let's get right into it.
What Is a CRM And What Does It Do for Businesses?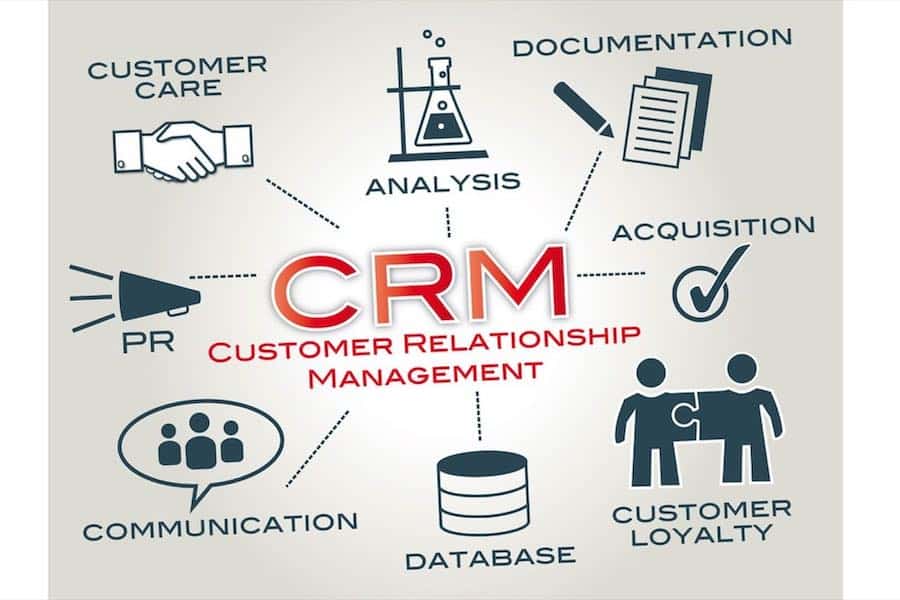 A CRM system is a software application that helps business owners manage customer data, sales, and marketing.
One can use it to track customer experience and interactions and combine sales and marketing efforts.
Businesses can also use a CRM system to store customer data such as customer information, purchase history, and interaction history.
The right CRM software will also serve as client management software, helping your sales team with their marketing efforts and sales process.
These business processes are essential for managing customer relationships and driving sales growth.
Furthermore, the right customer relationship management tool can include marketing automation software to help you automate and scale your marketing efforts.
Choosing the Right CRM for Your Business
Now that we've discussed what a CRM system is and what it can do for businesses, let's talk about how to choose the right software for your business from the vast array of CRM solutions available.
The right CRM solution for your business will depend on several factors, including your business size, budget, and the features you need.
Here are some tips for choosing the best CRM software for your business.
1. Define Your Business Needs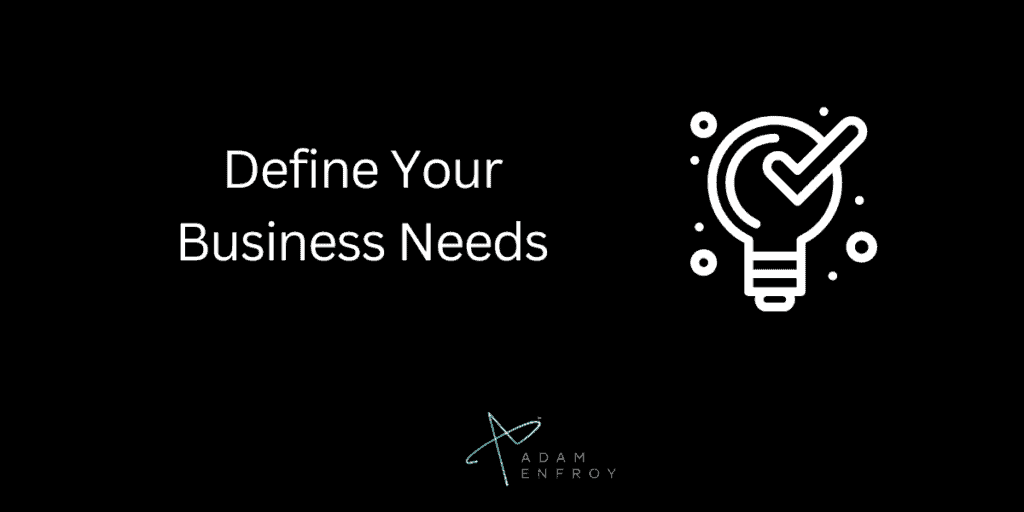 The first step in choosing a CRM system is to define your business needs.
What do you hope to achieve by using a CRM system?
What processes do you need to automate?
What are the features essential for your business?
Answering these questions will help you narrow your options and choose the best software.
2. Consider Your Budget
The CRM software cost and your budget are essential factors to consider when choosing a CRM system.
Many affordable CRM software solutions on the market that businesses can scale to fit their needs.
Understanding your CRM needs, and any upfront costs involved when setting up a new system will help you make an informed decision that's right for your business.
3. Compare Features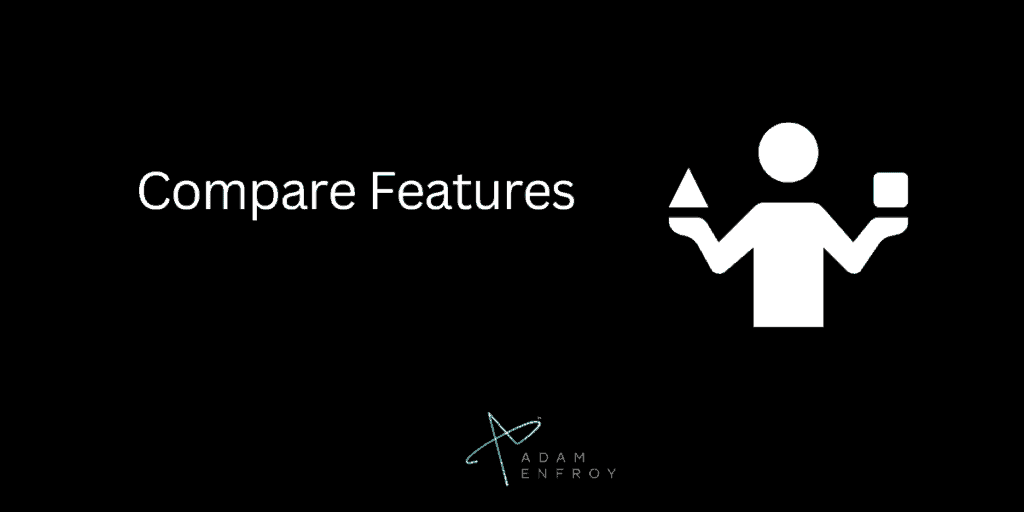 Once you've defined your business needs and considered your budget, you can compare features.
Make a list of the must-have features for your business and compare them side-by-side to find the best CRM solution.
4. Get a Free Trial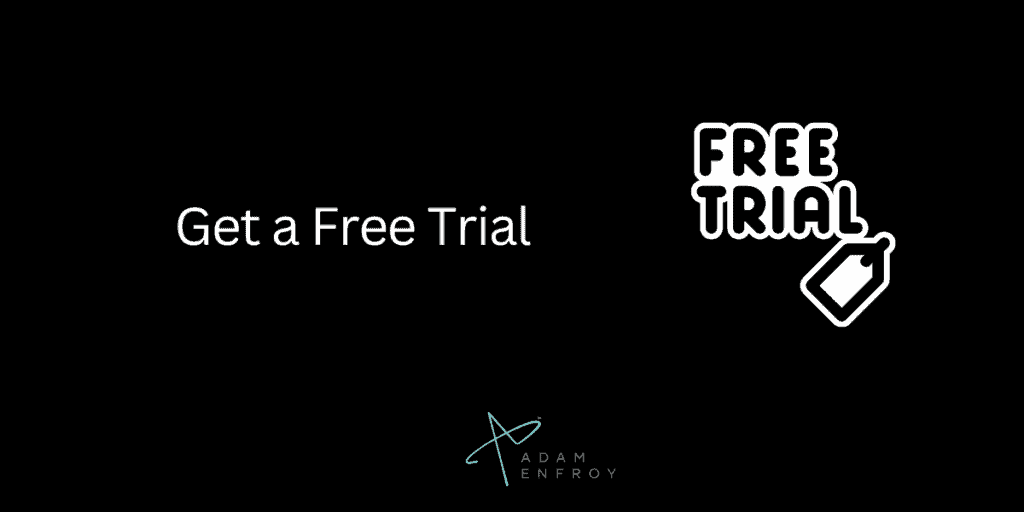 Most CRM systems offer free trials, so take advantage of this before making your final decision.
You can test the software and see if it fits your business well.
5. Ask for Recommendations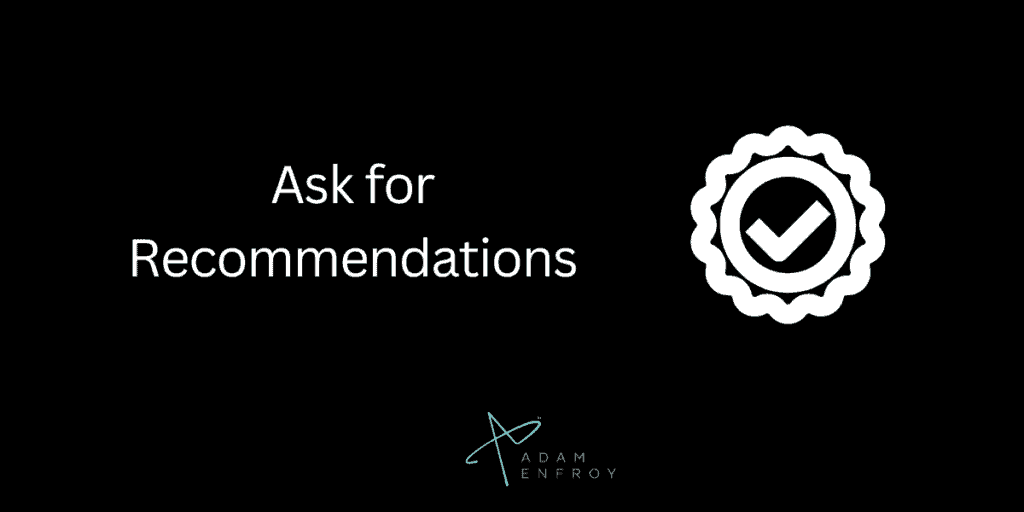 Finally, don't forget to ask for recommendations from your network.
Knowing what features a CRM vendor offers to help your sales pipeline or what automation capabilities will save you time can help you make your final decision.
Benefits of Using a CRM System
There are many benefits of using a CRM system for businesses, including the following.
1. Improve The Customer Service Department
A CRM system can help businesses improve customer service by giving them access to customer data and history.
One can use this information to resolve issues faster and improve customer service.
2. Increase Sales
CRM can give sales teams the tools to increase sales and close more deals with the right sales management software.
3. Increase Customer Retention
A CRM system can also help businesses increase customer retention by allowing them to track customer interactions and behavior.
While not a one-size-fits-all approach, the correct data can identify at-risk customers and take action to keep them from leaving.
4. Improve Marketing ROI
A CRM system can also help businesses improve their marketing ROI by allowing them to track marketing campaigns and measure their performance.
Specific templates and CRM features can decide where to allocate marketing resources for the best results.
5. Reduce Costs
Finally, a CRM system can help businesses reduce costs by automating repetitive data entry and lead generation tasks.
Employees can be freer to focus on more critical tasks, saving the business money in the long run.
Specific Features To Look For In A CRM
CRM providers offer many features businesses can use to improve customer service, sales, and marketing.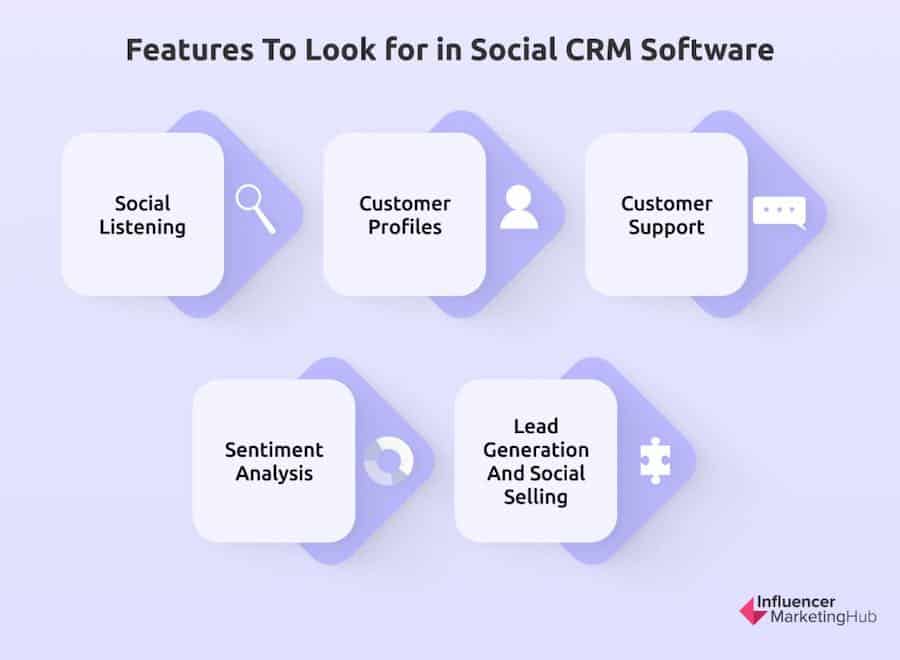 Source: influencermarketinghub.com
However, not all CRM systems are created equally.
Some CRM systems offer more features than others.
Here are some specific features to look for in a CRM system:
1. Customer Data Management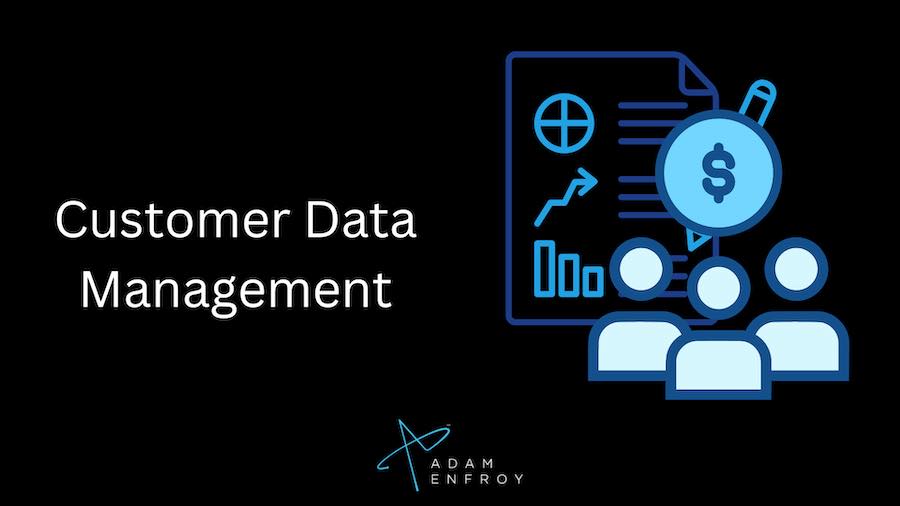 The ability to manage customer data is one of the essential features of a CRM system.
Look for a CRM system that offers the ability to import and export customer data, as well as the ability to track and segment customers.
2. Lead Management and Generation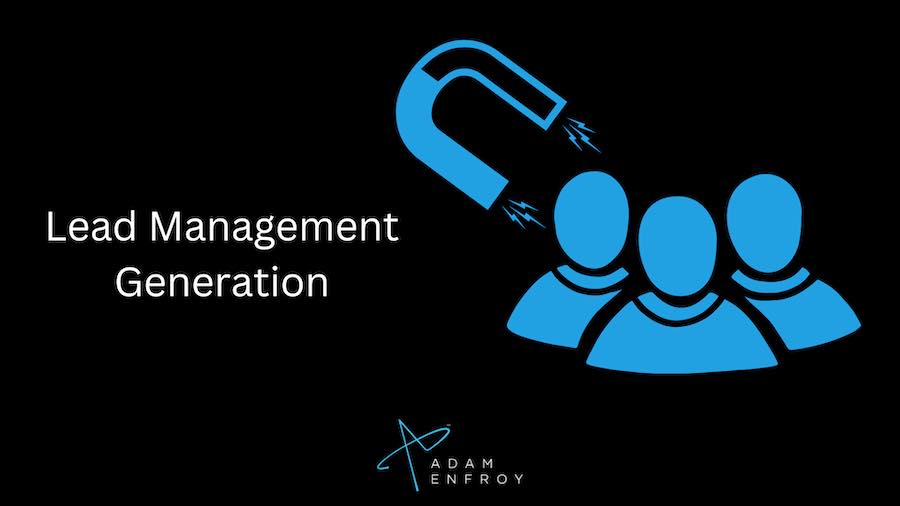 Popular CRM software solutions offer lead generation features that businesses can use to generate leads and track their progress through the sales pipeline.
A system with lead generation capabilities that fit your business needs will make life easier in this area.
3. Sales Management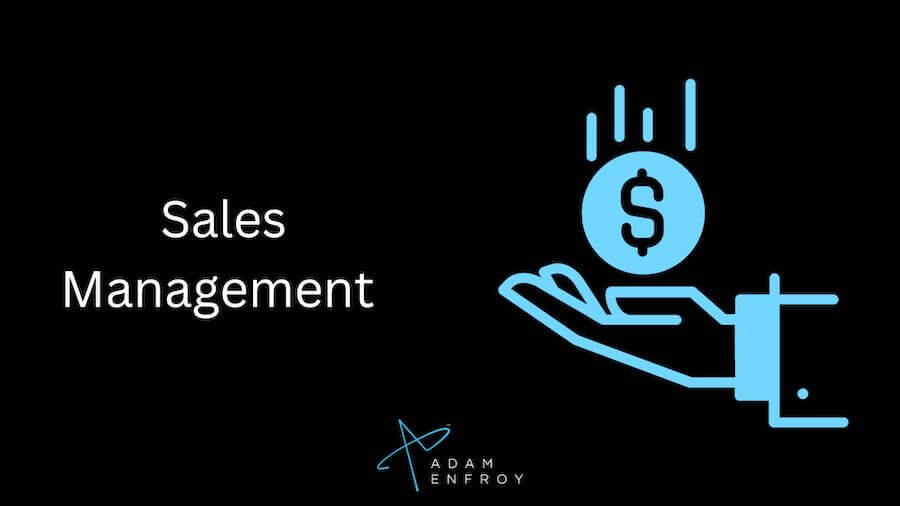 Sales management is another crucial feature to look for in a CRM system.
Sales management features can help businesses track sales opportunities, manage customer relationships, and forecast sales.
In addition, CRM tools can also help businesses automate sales processes, such as lead nurturing and customer segmentation.
4. Marketing Automation
Marketing automation features are another vital aspect of a CRM system.
These features can help businesses automate email marketing, social media campaigns, and targeted ads.
5. Customer Service
Customer service is vital to any business.
Customer service features can help businesses track customer issues, manage interactions, and resolve customer problems.
The right CRM will help with all of these business needs.
6. Reporting and Analytics
Reporting and analytics features can help businesses track their sales performance, understand customers better, and make more informed decisions.
Getting feedback and iterating a business based on it is critical to long-term success.
7. Integration
When choosing a CRM system, look for one that integrates with other business systems, such as your accounting software or email marketing platform.
Managing your customer data and keeping your business processes running smoothly from one interface is easier.
8. Advanced Functionality
Some CRM systems offer advanced functionality like project management, quote generation, and contract management.
If your business needs these features, look for a CRM system that offers them.
9. Mobile App
Mobile devices are becoming increasingly important in the business world.
As such, choosing a CRM system that offers a mobile app is essential.
You can access your CRM data on the go and ensure you're never too far from your customer information.
Regarding scalability with team members and sales reps in the field, a mobile app is essential for a CRM system.
10. Ease of Use
Having the right dashboards as part of specific workflows can help everyone (from customer support agents to salespeople working on-premise or in the field) quickly find and use the information they need from a CRM system.
The last thing you want is to invest in a CRM system that's difficult to use, as this can lead to frustration and low adoption rates.
11. Implementation and Support
Finally, when choosing a CRM system, consider the implementation and support options offered by the vendor.
Look for a vendor that provides comprehensive training and support services to help you get the most out of your CRM system – both at the start and as you use it daily.
Questions to Ask Before Settling on a CRM Provider
Here are some key questions to ask yourself before choosing a CRM tool for your business operations:
What are your business goals?
What are your specific needs?
What features do you need?
What is your budget?
How easy is the tool to use and implement?
What kind of support and training does the vendor offer?
What are the terms of the contract?
How long has the vendor been in business?
Do they have a good reputation?
Can they provide references from other companies like yours?
Getting satisfactory answers to all these questions will help you decide which CRM system is right for your business.
Implementing a CRM System
Implementing a CRM system is crucial in streamlining the sales process and enhancing customer relationships.
With a CRM system, businesses can easily manage customer data, track interactions, and identify growth opportunities.
To successfully implement a CRM system, several key factors must be considered.
First and foremost, businesses must choose the right CRM software that aligns with their unique needs and goals.
Once you choose a CRM system, it is essential to establish clear goals and expectations for its use within the organization.
Another critical component of successful CRM implementation is user adoption.
For a CRM system to be effective, all employees must be trained and encouraged to incorporate it into their daily routines.
Additionally, management should provide ongoing support and resources to ensure the CRM system is being used to its full potential.
Implementing a CRM system requires careful planning and dedication, but the benefits can be substantial.
Improved efficiency, better customer relationships, and increased revenue are just a few of the advantages that a CRM system can provide.
Wrap Up.
Choosing a CRM system is an important decision for various types of businesses.
CRM systems have come a long way and offer businesses many features and functionality.
Many CRM companies are in the market today, and choosing the right one can be challenging.
Small businesses must understand that CRM platforms are not one size fits all.
The best CRM system for a small business is the one that meets the specific needs of that business.
Further reading on AdamEnfroy.com: Want more in-depth reviews of the best CRM platforms?
Check out my HubSpot vs. Salesforce review to compare two of the most popular CRM systems.
Disclosure: I may receive affiliate compensation for some of the links below at no cost to you if you decide to purchase a paid plan. You can read our affiliate disclosure in our privacy policy. This site is not intending to provide financial advice. This is for entertainment only.
---
Last Updated on May 16, 2023 by Adam Enfroy