Website vs. Blog: 7 Key Differences To Know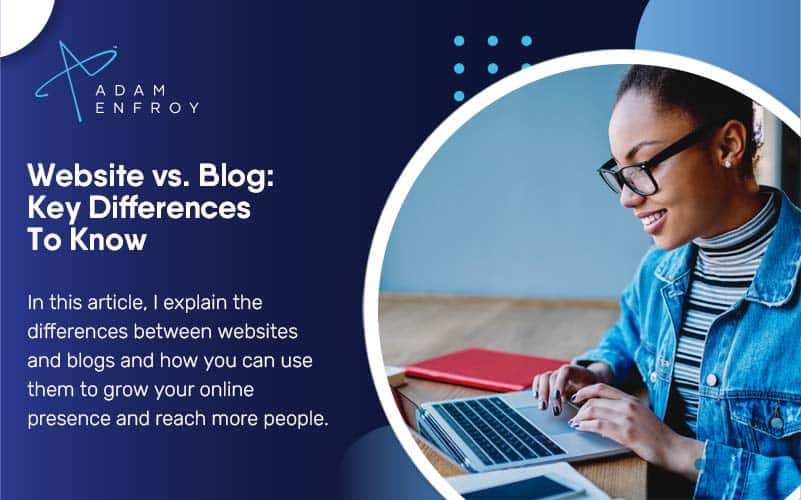 Did you know that many people use the terms 'website' and 'blog' interchangeably, much like those who use 'alligators' and 'crocodiles' as if they were the same thing?
They're not, by the way.
They are as different as a tomato (yes, the technically-fruit-you-insist-on-calling-a-veggie) and an apple.
You wouldn't toss an apple into your pasta sauce, would you?
I know you might be thinking, "But aren't blogs actually part of websites?"
And you'd be right, and wrong, and kind of both at the same time.
As such, in this article, I'll explain the differences between websites and blogs and how you can use both to grow your online presence and reach more people.
Technical Features Of Blogs And Websites
When creating an online presence for small businesses, web developers and business owners must choose between having a website or starting a blog with WordPress.org.
While both options offer various templates and functionality, technical differences exist.
For example, self-hosted WordPress blogs require web hosting services, whereas business websites may use hosting services but can also host their website.
Bluehost is an example of a popular web hosting service for both websites and blogs.
In terms of design and user experience, both blogs and websites have the option of using landing pages and homepages to create a professional online appearance.
However, website speed is crucial for keeping visitors on a website, making it essential for business websites specifically to prioritize fast load times.
Security is also a top concern for blogs and websites, with WordPress regularly releasing updates to address any vulnerabilities.
Nevertheless, self-hosted WordPress blogs may require more security measures since hosting on a less secure server is risky.
Overall, whether to create a business website or a self-hosted blog with WordPress.org will depend on the specific needs and goals of the online business.
Both options offer functionality and templates, but business owners should consider factors like web hosting, website speed, and security before deciding.
The Difference Between A Website And A Blog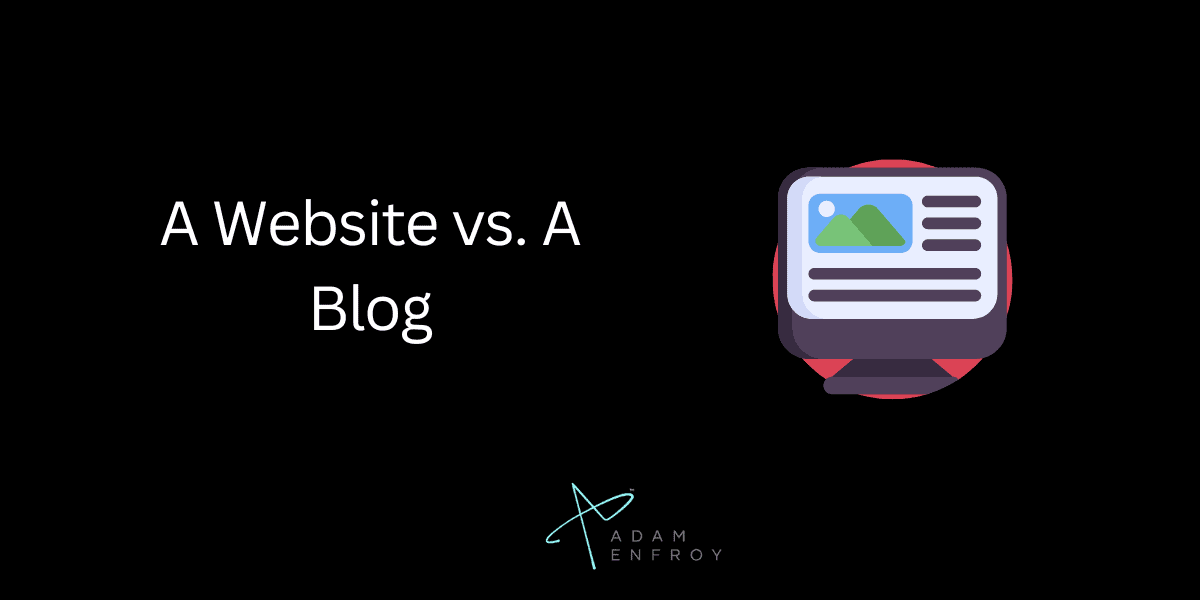 When it comes to the online space, people use websites and blogs interchangeably.
However, they are two different things.
Knowing the difference can help you decide the best one that suits your needs.
A website is a collection of web pages linked together and hosted under a domain name.
These web pages can be about anything, from products and services to company or individual information.
They provide information to visitors, and the website owner usually drives the structure and content of the site.
Websites are static, meaning that the information on the page stays mostly the same.
On the other hand, a blog is a dynamic website that the owner regularly updates with new content.
The content appears in reverse chronological order, meaning the newest blog post is displayed first.
Though some blogs are personal, some focus on specific topics like fashion, travel, or tech.
Blogs also have comment sections where readers can engage with the author and each other.
Another difference between websites and blogs is the difference in their navigation systems.
Websites have a standard navigation bar with links to all the pages on the site, usually at the top of the page.
The navigation bar allows visitors to access any page on the site easily.
Conversely, blogs have a sidebar that displays recent posts, tags, categories, and search bars for easy navigation.
The sidebar allows visitors to explore the site easily.
Let's get into more specifics regarding the major distinctions between websites and blogs.
1. Purpose
The primary difference between a website and a blog is the purpose.
A website is primarily a static platform that provides information about a company, product, or service.
On the other hand, a blog is a frequently updated online journal-style platform where the author shares their thoughts, opinions, and experiences on a specific topic.
A website is the way to go if you want to provide static information to your audience.
However, a blog is better if you enjoy writing and wish to share your thoughts and communicate with your audience.
2. Structure
Websites are structured into pages like Home, About Us, Contact Us, etc.
These pages are interconnected and form the navigation framework of a website.
Blogs, however, are structured into posts, each appearing chronologically.
Users can navigate the blog using categories, tags, and search functions.
If you want to showcase your products or services, a website will enable you to present them efficiently, while a blog will allow you to share your views about products, services, and trends in your industry.
3. Content
The content on a website is professional and formal, focusing on providing accurate information about the company, products, or services.
In contrast, blog content is more organic, informal, and conversational.
Blog posts are often personal and subjective, crafting a link between the author and their readers.
If you wish to share expert knowledge and official information, use a website.
However, a blog is better if you want to write engaging and relatable content.
4. SEO
Search engine optimization (SEO) drives organic traffic to your website or blog.
However, the ranking factors differ for each platform.
Websites rank higher with static, keyword-rich content and well-structured technical SEO.
Blogs, however, require a dynamic approach, focusing on engaging content, backlinks, and social proof.
A website is your answer if you aim to attract people to your company or service.
In contrast, a blog is a better choice if you want to create content that ranks for trending topics.
5. Monetization
Both blogs and websites offer various monetization options when making money online.
Blogs have several options, including sponsored posts, affiliate marketing, and selling digital products like e-books.
Websites can offer ad space, e-commerce through apps, or affiliations with other brands.
However, making substantial profits from either requires considerable commitment, creativity, and consistency in marketing and advertising.
So, choosing the path that aligns best with your interests and the type of online audience you're trying to build is essential.
Ultimately, the best option for making money blogging or through your site depends on your individual goals and preferences.
6. Audience Building
Another critical factor that differentiates blogs and websites is audience building.
Since blogs require regular, relevant, and up-to-date content, they need a lot of commitment to building a loyal audience.
As the blog grows, staying in touch with readers and listening to their feedback is essential.
In contrast, website businesses create websites to showcase their products and services, which can attract customers or clients through SEO and advertising.
In either case, audience building combines SEO research, engaging content, and consistent marketing.
7. Integrations
Integrating your website or blog into social media channels can significantly impact building traffic and audience engagement.
Social media can increase your site or blog exposure and create a sense of community.
Integrating these platforms requires talent, such as a good understanding of how each platform works, consistent content posting, and targeting specific users.
Best Practices For Combining A Website And Blog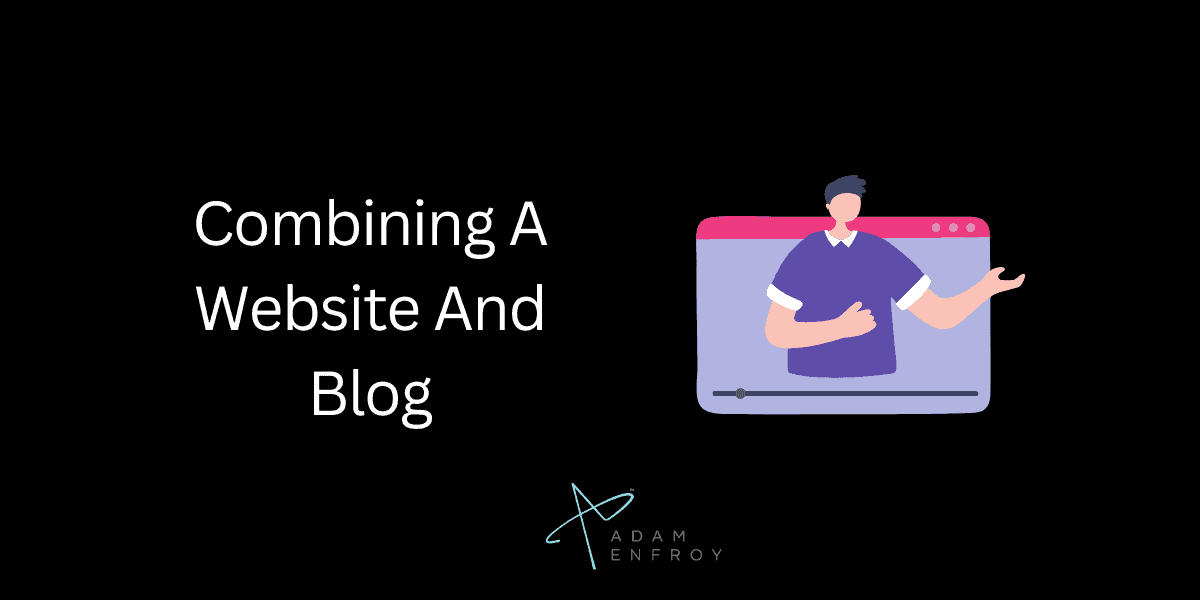 If you want to reap the benefits of both websites and blogs, we recommend starting with a website and creating a separate blog section.
It allows you to maintain a professional image while offering fresh, engaging content for your audience.
You can also add an RSS feed to your website, allowing users to stay updated on your latest posts.
Be sure to integrate strong calls to action (CTAs) on your blog and website, encouraging users to sign up for your email list or purchase your products.
Additionally, monitor your website and blog's analytics to identify how users interact with the content.
It will help you decide what content resonates best with your audience.
Ultimately, both websites and blogs have unique advantages, depending on your goals and marketing strategies.
A website might be the best fit if you want to create a professional, structured platform to showcase your products or services.
A blog might be perfect for creating fresh, engaging content and building relationships with your audience.
The choice is yours.
Creating A Unique Voice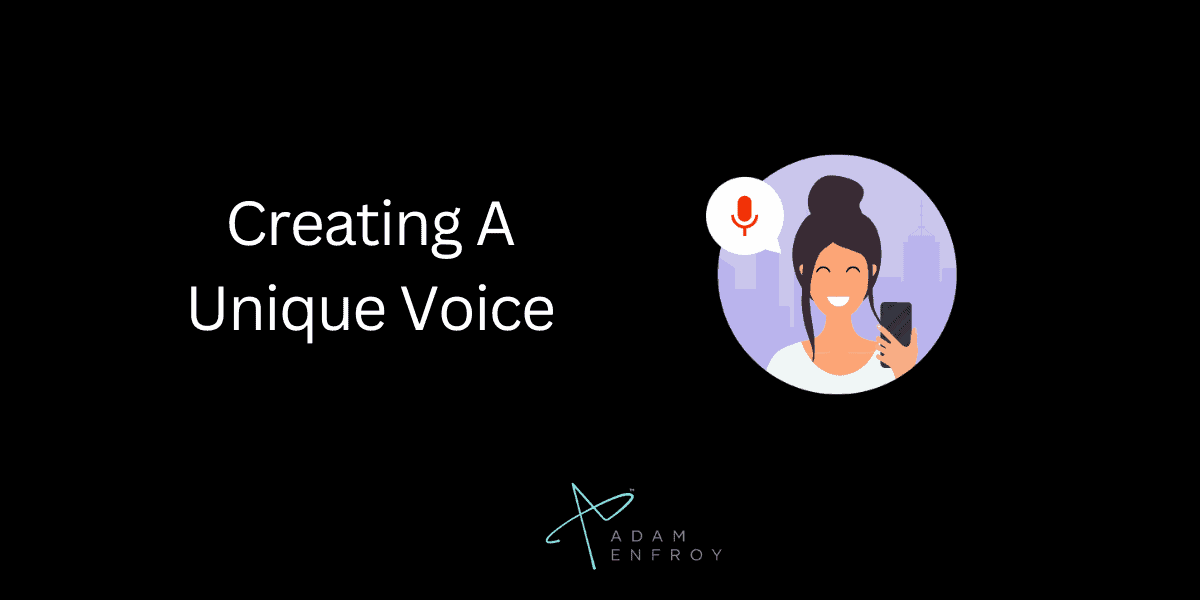 In digital marketing, personal blogs and business websites are the frontrunners for any online marketing strategy.
A website, with its static pages and user-friendly interface, can provide customers with the necessary information about a business.
In contrast, personal blogs or online diaries, such as fashion blogs, can create a unique voice and establish an emotional connection with the audience.
Bloggers publish multiple articles that showcase their personal opinions and style, making it an ideal platform to build a community.
Encouraging user-generated content, such as comments and discussions in the comments section or forum websites, can further enhance this sense of community.
Additionally, images and videos can make any webpage more engaging and visually appealing.
Consistency in posting and updating content is also essential when adopting a blogging platform such as a WordPress blog.
While not all websites have the features of a weblog, people can access a new post on a blog page through any web browser.
Overall, creating a unique voice is crucial to stand out in the crowded world wide web, and using personal blogs and blogging platforms is an effective way to do so.
Integrating Social Media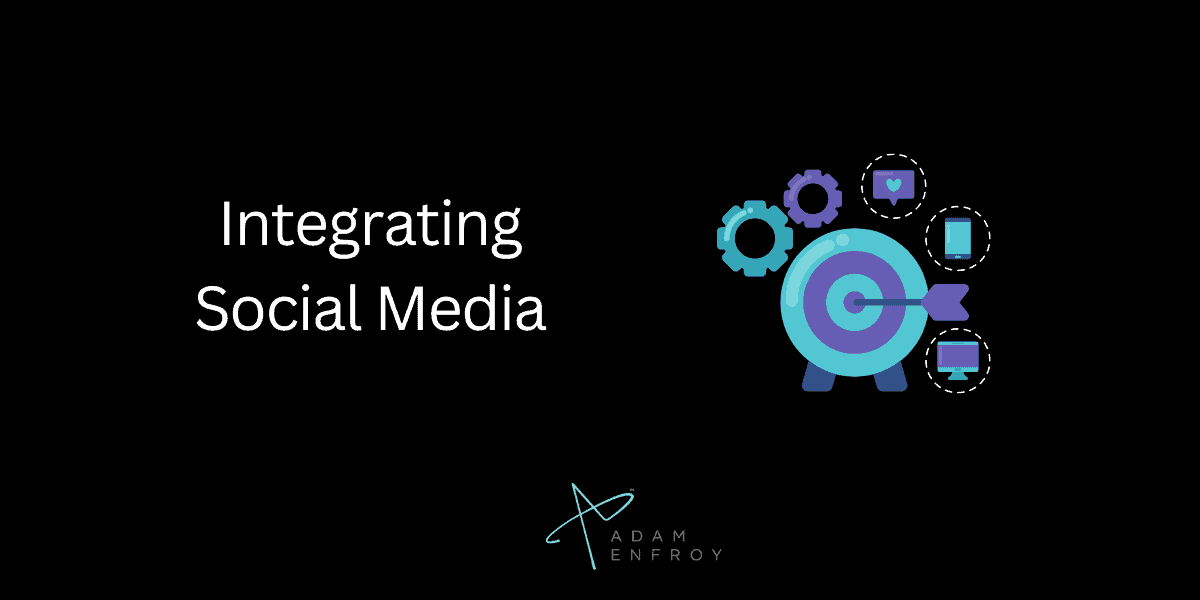 Integrating social media into your online marketing strategy is also essential.
You can use social media platforms like Facebook, Twitter, and Instagram to engage your audience and promote your brand.
Business owners can use social media to share information about their products and services, post news updates, and provide customer support.
Bloggers can also use social media to reach a wider audience and drive traffic to their blogs.
In addition to engaging your audience through social media, using social media for SEO is also essential.
Search engines like Google consider social signals as one of the ranking factors.
You can improve your website's search engine rankings by using social media to share your content and attract backlinks.
Social media ads are another powerful tool to promote your business.
Platforms like Facebook and Instagram allow you to target specific audiences based on age, location, and interests.
It allows you to reach a highly targeted audience and drive traffic to your website or online store.
Creating an online presence for your business or personal blog is crucial in today's digital age.
Whether you create a blog or a website, integrating social media into your marketing strategy can help you engage your audience, improve your search engine rankings, and promote your brand.
Social media ads are also a powerful tool to drive targeted traffic to your website or online store.
Make Money Online With A Website Or Blog
Blogging is a great way to turn your passion into a profit-generating business.
With a fast and easy setup, blogging has become a highly effective way of communicating your ideas with a large audience, building trust, and turning your blog into an income source with immense earning potential.
Whether you're a beginner or an experienced blogger, there are countless ways to monetize your blog and start earning multiple figures a year:
Affiliate marketing: As a blogger, you can make money by promoting other people's products and services through affiliate marketing. Affiliate marketing is a business model where you promote someone else's products and earn a commission for every sale you generate. There are many affiliate programs to select from, and you can join multiple programs and promote as many products as you would like. To start earning big, choose a product or service you are passionate about and write quality reviews encouraging your readers to buy.
Display Google AdSense ads: Displaying Google ads is a straightforward way to make money from your blog. You need to sign up with Google AdSense and follow their guidelines to display these ads. You earn money each time someone clicks on an ad on your own website. You can optimize your ad placements to increase click-through rates and maximize earnings.
Sell online courses: If you have expert knowledge in a particular field or subject, you can develop and sell online courses to your audience. You can also create ebooks and sell them on your blog or use other digital products like podcasts, videos, and webinars to create value for your readership.
Offer memberships: Offering exclusive content or services for a fee is a great way to monetize your blog. You can create membership tiers with different privileges and offer specialized content and services to your members, like behind-the-scenes content, private communities, or one-on-one coaching.
Add eCommerce stores: If you have a loyal audience and a brand with high trust, you can start an eCommerce store. You can sell relevant products to your blogs, like band merchandise, cosmetics, gadgets, and other merchandise that fits your niche. You can also use online marketplaces like Amazon, Etsy, or eBay.
Measuring Success With Analytics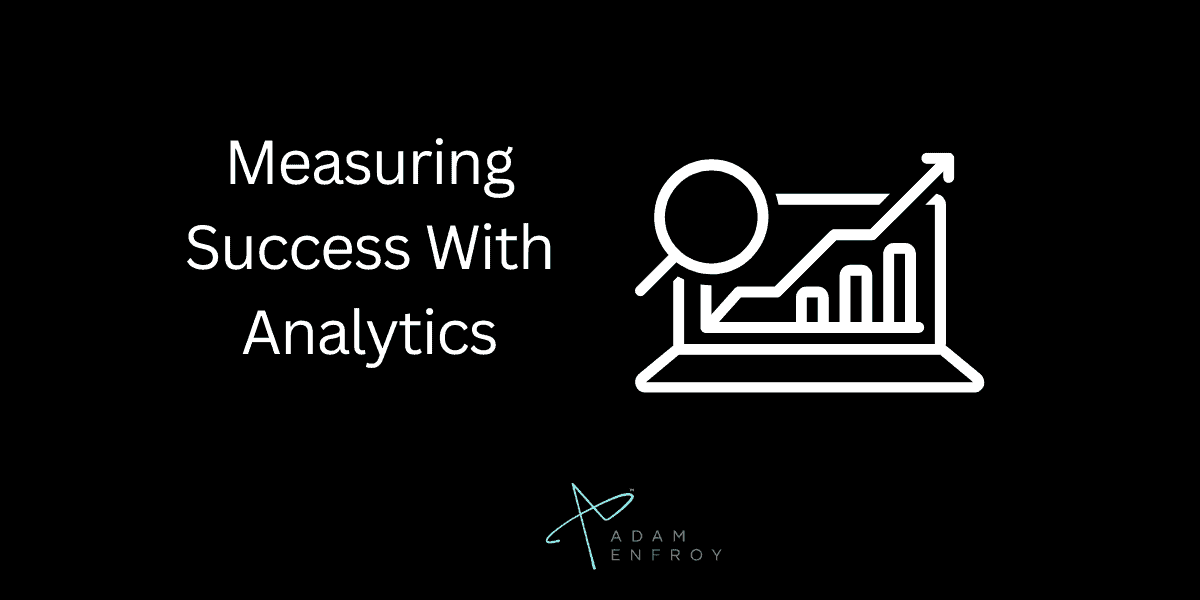 Measuring the success of a business website or blog is crucial for maximizing its online presence.
Leveraging Google Analytics tracks and analyzes website visitor data, including demographics and interests.
A/B testing identifies the best-performing variations of website elements, such as headlines or calls to action.
Data-driven long-term strategies based on analytics insights ensure continuous website improvement.
WordPress.org offers tutorials for the popular content management system for beginners, while WordPress.com provides an easy-to-use website builder.
Additionally, Wix offers an alternative website builder with plugins for added functionality.
Knowledge of HTML and PHP can also enhance website customization and optimization for search engines.
Overall, the choice of blogging software, website builder and the type of website, be it an informational web presence or e-commerce platform, can significantly impact the success of an online business.
Building Your Blog: WordPress Content Types
When creating a blog with WordPress, you have various options.
One of the most critical choices you'll need to make is between creating posts or pages for your content.
Many new website owners confuse the two and end up not getting the most out of their website.
Understanding the difference between Posts and Pages is crucial, especially if you plan on running a successful blog.
First, let's talk about posts.
Posts are an essential part of any blog, and they appear in chronological order, with the most recent post at the top.
They are short-form and focus on a specific topic, often relating to a particular niche.
You can tag and categorize posts, providing readers an easy way to navigate your website and find content.
They keep your content fresh and establish a regular readership.
By consistently updating your own blog with fresh content, your readers will keep returning for more.
On the other hand, pages are static pages that serve as standalone content pieces.
Pages provide information about your website's brand, products, services, or articles intended for visitors to read over an extended period.
Pages are sometimes called a "backbone" for your website because they often include permanent site content such as About Us, Contact Us, Privacy Policy, and Terms of Service.
Pages are also convenient for creating your website's basic structure and layout.
Pages, on the other hand, are permanent and unchanging pages.
Pages do not appear in chronological order but are organized hierarchically and available to viewers through a menu.
Another essential distinction between the two is the type of content each should include.
Posts are shorter and frequently composed over shorter time frames, focusing on newsworthy and timely topics.
Conversely, pages are written for the long term and have a more informal tone.
Pages should be a fusion of written content, images, or videos that can keep viewers engaged.
Wrap Up.
It all comes down to your goal when choosing between starting a blog or a website.
Blogging is a great way to build an engaged audience, develop relationships with readers, and share information.
A website provides information, sells products or services, and interacts with customers.
Both have their advantages and disadvantages and can generate income.
Further reading on AdamEnfroy.com: There are various mistakes to avoid when building an online presence and starting a blog is no different.
Avoiding such mistakes will help you establish a successful blog and create an audience that will be engaged with your content.
There are also various types of blogs you can start.
Here are some ideas:
Editorial Process:
Our reviews are made by a team of experts before being written and come from real-world experience. Read our editorial process here.
Some of the links in this article may be affiliate links, which can provide compensation to us at no cost to you if you decide to purchase a paid plan. These are products we've personally used and stand behind. This site is not intended to provide financial advice. You can read our affiliate disclosure in our privacy policy.