How To Start A Beauty Blog: Step By Step Guide (2023)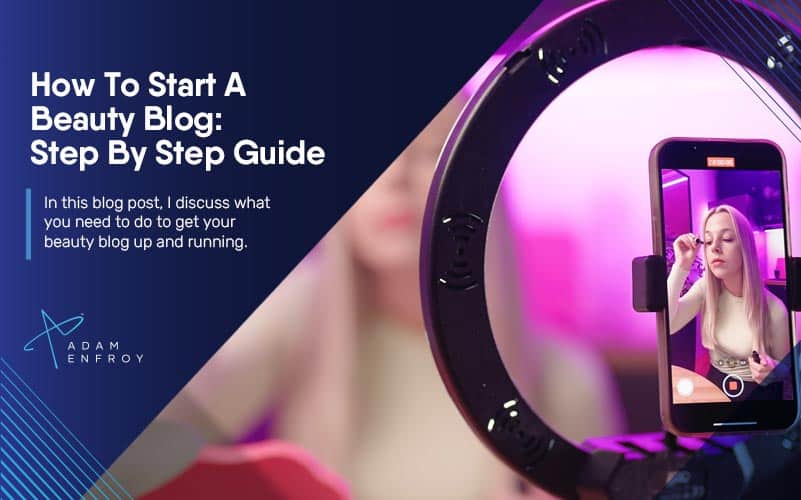 Have you ever dreamed of becoming a beauty influencer?
Are you passionate about all things makeup, skincare, and beauty?
If so, starting a beauty blog might be the perfect way to turn your passion into a career.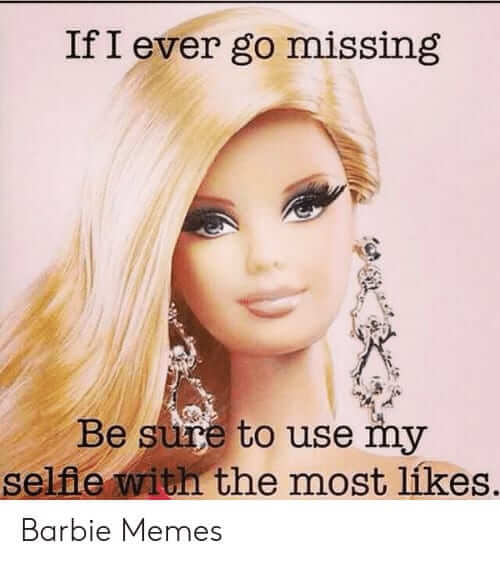 In this blog post, I'll discuss what you need to do to get your first beauty blog up and running, helping you turn your dreams into a reality.
Key Steps To Setting Up A Beauty Blog
Here are the key steps to get your beauty blog live and running.
Choose a Topic for Your Beauty Blog
Knowing what topic you want to focus on is critical to the process.
It's essential to concentrate on what you love and is passionate about, as that will become your business.
There are many well-known topics in the beauty field.
These topics range from skincare products and cosmetic surgery to wellness regimes, tattoos, and piercings.
Choosing the right topic is critical to get started on the right foot.
Sub-Niches
It's also possible to delve deeper into any particular topic via sub-niche selection.
"Makeup for mature skin" or "weight loss using hormone regulation" are examples of such possibilities.
Over time, you can combine multiple niches into one blog.
Think makeup tutorials paired with nutrition advice or skincare product reviews with lifestyle tips.
The beauty industry is vast and multifaceted, so there isn't a wrong way to go regarding beauty topics.
While you're free to mix and match if desired, I suggest you start with one topic.
Target Audience
When deciding which niche you want to focus on, consider who your target audience will be.
Are they stay-at-home moms looking for anti-aging tips?
Are they teenage boys looking for information on tattoo trends?
Knowing who you're targeting will help you narrow your niche and create content that speaks directly to them.
Knowing your target audience will help you determine which social media platforms best suit them.
While you can use your own blog to connect with people who share similar interests or find new products to review, always keep your target audience in mind when creating content.
Research & Content Planning
Once you've chosen a niche and identified your target audience, it's time to start researching and planning out content ideas.
Look at what other bloggers in the same space are doing – what kind of content resonates with their followers?
What topics do they write about?
Once you know what other people are doing in your niche, it's easy to add something unique that only you can provide.
You could add personal anecdotes, expert interviews, advice from friends or family members in the industry – anything that sets your blog apart from the rest.
Here's a quick reminder about this area of research.
If you're a perfectionist, research can become a full-time job, so be careful not to get too bogged down in the details.
If you can have enough content ideas to get started and then plan out various posts each month that keep your readers engaged, that's good enough to get going.
Purchase Hosting And Domain
The next step to consider revolves around your hosting and domain name.
Investing in web hosting means finding secure hosting from a reliable source and purchasing a domain name that allows people to access your blog.
You can purchase both simultaneously or separately, but buying them together is best, so it would become a one-step process.
Some providers will even give you a free domain name when you buy a specific hosting plan.
As far as actual providers, Bluehost, Siteground, and GoDaddy are some of the most popular hosting companies.
Once you have purchased hosting and domain, it's time to set up your content management system.
For this, I recommend going with a WordPress site.
It's best to follow the prompts on the hosting website, and you should be able to get everything set up in no time.
Choose Your Theme
Once your WordPress blog is live, it's time to choose a theme that reflects your style and brand.
Starting a beauty blog is an exciting opportunity to make your mark in the online beauty space.
Choosing a suitable theme from thousands available on WordPress (for free or for purchase) is critical.
While the default theme present when you install WordPress is usually sufficient for those starting a general blog, a WordPress theme specific to the beauty industry can help you stand out.
Take some time to explore all the options before deciding on one that fits your needs and aesthetic.
Make sure that whatever theme you choose is mobile-friendly.
This feature allows people to easily access your blog from their phones, tablets, and computers.
As with hosting, you can generally set up your site theme with the step-by-step guide provided with most themes.
How To Choose The Perfect Beauty Blog Theme
While finding a suitable beauty blog theme can be overwhelming, you can break down the process and make it easier to find the perfect one.
Here are the factors to consider.
Functionality
When choosing a beauty blog theme, ensure it has all the features and functionalities needed to create an engaging site.
You want something that looks great, loads quickly, and is easy to customize without sacrificing quality or style.
Research Your Options
Look at what other beauty blogs are using and get an idea of what themes you like.
Read reviews from people who have used those themes and see what they liked (and didn't like) about them.
It's also essential to ensure that whatever theme you choose has a solid customer rating and is backed by a reputable company.
Doing your research upfront will help ensure you find the best fit for your blog.
Flexibility and Customization
When choosing a theme for your beauty blog, you want one flexible enough to customize to reflect your unique style.
Look for themes that allow you to change colors, fonts, layouts, backgrounds, and more without sacrificing quality or breaking anything on the back end.
Your site should look professional and polished, no matter the changes you make.
Also, ensure that whatever theme you choose can be easily updated to stay up-to-date with the latest trends in web design.
Good Performance Across All Devices
Make sure that whatever theme you choose works well on all devices — desktop computers, tablets, and smartphones.
The last thing you want is for visitors to leave because they can't navigate around or read the content.
You want to allow readers to access content regardless of where they are or which device they use.
The best way to check this is by testing different themes on different devices before deciding.
Reliable Customer Support
Finally, when choosing a beauty blog theme, ensure reliable customer support is available from the company providing the product.
If anything goes wrong, someone will help troubleshoot any issues quickly, so everything runs smoothly on your site.
Install Plugins
Plugins are great because they add extra features and functionalities to your site that would otherwise be unavailable.
While each blogging platform will have its plugins, WordPress offers a range of paid and free blogging plugins that can make your life much easier.
Some popular plugins used by many bloggers include:
Be sure to research each plugin thoroughly before installing it.
Some may not work correctly with specific themes or versions of WordPress, so read the plugin's description before installing it.
Craft Captivating Content
Writing content that resonates with your audience is critical to engaging potential customers through SEO.
Regularly publish high-quality content and create longer blog posts that offer readers something new or of value.
Additionally, carefully embedding keywords and phrases into your articles can help draw more people to your site.
Using keywords strategically is another crucial part of using SEO to reach potential customers organically.
These keywords will help search engines recognize what your website is about.
When choosing keywords, ensure they accurately reflect what you offer and are related to the topics you write about on your blog posts or web pages.
Also, consider using keyword variations to make your content more varied for readers.
If you're strapped for ideas, checking Amazon's reviews for products in your niche will show you the pain points customers have.
This information can provide valuable insight into what you should be writing about.
Using AI content generators can also help provide you with unlimited content ideas.
Leveraging Your Website's Visibility
Connecting with other websites in relevant niches can help boost your search engine rankings and get even more people to visit your site.
You can do this by swapping links or guest posting on such blogs.
Moreover, make sure people know who you are by engaging in discussions related to your field in online forums.
It may take some time, but it will be worth it when you start getting more visitors coming to your website from other sources.
Let's explore some of the best ways to increase your website's visibility.
Engage Potential Customers via Social Media Networks
As a beauty blogger, you can use social media accounts like Instagram and Tiktok to post images and videos of your beauty products, tips, or services.
Creating a Facebook group/page that targets specific audiences for other connection-building is also a great idea.
You could even use social media to help build a community of people around your site's main topics.
Posting relevant content on social media regularly will help increase your reach and make more people aware of what you have to offer them.
Additionally, if you want to own your beauty blog and curate content from others, sharing posts from experts within your niche is beneficial.
Doing so shows that you're actively engaged in the industry and willing to work together with others for mutual success.
LinkedIn is another platform you should look into for business networking and potential collaborations with other professionals in the beauty industry.
You can join groups, engage in conversations related to your field of expertise and find influencers interested in working with you.
Optimized Web Design Matters
Designing an optimized web page that is aesthetically pleasing and tailored to your beauty niche is essential.
In the beauty space, visuals are essential, so make sure your website includes high-quality images and videos that capture people's attention.
Additionally, ensure you have easy navigation options and search bars to help visitors navigate your site quickly.
Make sure the text on your website is readable, and use font size and color combinations that are easy on the eyes.
Finally, ensure the loading speed of your website is fast so that visitors don't get frustrated with long waiting times.
How To Make Money With A Beauty Blog
Let's look at how you can start making money with your own beauty blog.
Affiliate Programs
Affiliate programs such as Sephora and Elizabeth Arden are great ways to make money with a beauty blog.
By signing up for their affiliate programs, you can link to products featured in your posts and earn money when readers click through and purchase those items.
Affiliate programs are a great way to monetize your blog, as they don't require extra effort besides adding the link to the post.
A disclaimer that states you're part of the affiliate program is essential per FTC regulations.
PPC Advertising
Another way to make money with a beauty blog is through pay-per-click (PPC) advertising.
This type of advertising involves placing advertisements from third-party companies on your website that pay you each time someone clicks on them.
The search network will then match your website with ads from businesses related to the content you post on your blog.
Google AdSense is one of the more popular programs to consider.
Selling your products or services
Promoting your own products or services offers an excellent way to share beauty tips while monetizing your blog.
Setting up the WooCommerce plugin for WordPress is one of the easiest ways to turn your site into an ecommerce business.
With this plugin, you can set up an online store where readers can purchase items directly from your website.
You also have control over which payment methods you accept so that customers have multiple options when it comes to checkout.
Live Chat Tools
Having live chat tools available at checkout ensures that customers can ask questions as they complete the transaction.
Customers can do so without leaving their cart or waiting for an email response from customer service representatives.
This feature helps increase sales as customers are more likely to complete a purchase if they can access instant assistance.
Crafting the Essential Pages for Your Beauty Blog
When creating your beauty blog, it's critical to include specific pages as the foundation.
The About, Contact, and Privacy Policy pages are crucial for any beauty blog as they are essential building blocks for success.
The About Page
An informative About page will give readers a quick idea of who is behind the blog name.
It's also a great spot to list any awards or accolades you have received.
Doing so helps build credibility with readers and will encourage them to keep coming back for more.
On top of that, this page is an excellent way to invite readers to join your email list.
The right email marketing software makes building up your list an easy process.
The Contact Page
Contact information on your website allows people to get in touch.
Whether it be about collaborations, product reviews, or general inquiries, this page should include your name and email address.
Don't forget about social media links too!
These channels can serve as another avenue for people to reach out.
Providing multiple ways for people to get in touch shows you are serious about being accessible and responsive to reader concerns/inquiries.
Whether they want to send free products for you to test, have ideas for exciting and engaging content, or have a general inquiry about your blog, this page will let them reach out.
The Privacy Policy Page
Your Privacy Policy page helps protect visitors by informing them how you'll use their data according to their jurisdictions' applicable privacy laws and regulations.
This page on your blog builds trust between visitors and yourself – which is essential in the blogging world.
Final Factors To Consider
Here are some other aspects to consider when starting your beauty blog.
Stick To A Schedule
Organization is critical to any successful blog.
Readers want access to fresh material regularly, so sticking to a schedule is essential for keeping them engaged.
Take some time each week or month (depending on what kind of posting frequency you plan on) to brainstorm ideas for upcoming posts and compile relevant images or videos.
Then, creating drafts before their publication date ensures everything runs well once it's time to go live.
Increasing Engagement Levels
Engagement is critical to building relationships with potential customers or followers.
One great way to increase engagement levels is hosting Q&A sessions or live draws/giveaways sponsored by brands.
These activities can help you connect with potential customers and show off products or services associated with the brand.
You can also share DIY tips and tricks or beauty hacks to help readers with their daily routines.
No matter how you do it, engagement is a vital part of any successful beauty blog, and you should focus on it as much as possible.
Create a YouTube Channel
Over time, starting a YouTube channel can be an excellent way to create additional content and reach a wider audience.
YouTube is one of the most popular ways to watch videos online and can be used as an effective platform for displaying your beauty blog content.
Embedding visual clips into your page helps bring life to your posts and gives readers something extra to look forward to when they return for more.
Make sure you use keywords in each video clip description so search engines can find them easily.
How To Start A Beauty Blog – FAQ
How Do Beauty Brands Collaborate With Beauty Bloggers?
Collaborations help a new blog get visibility and exposure from prominent beauty brands.
Beauty bloggers generally work with beauty brands in exchange for sponsored content or affiliate links that provide monetary compensation when customers purchase through the product link.
Beauty brands may also offer products for bloggers to review, share and post about.
Is The Process Of Installing WordPress A Difficult One?
Installing and running your blog on the WordPress platform is relatively easy.
Note that WordPress.com and WordPress.org are two different platforms.
While WordPress.com is a great place to start blogging using free hosting, self-hosting with WordPress.org offers customization options that many beauty bloggers prefer.
Moreover, with so many online beauty blogs, finding tutorials on installing and setting up a self-hosted blog is easier than ever.
How Important Is The Domain Name When Starting A Beauty Blog?
A booming beauty blog is a brand whose name can be easily recognizable and remembered.
With beauty blogging, choosing a domain name that will stand out and make your site easy to find online is essential.
Can I Include Information About Other Related Topics On My Beauty Blog?
You can have content related to hairstyles, hair care, skincare regimens, makeup tips, and everything else in between on your beauty blog.
Over time, you could also have subsections for a makeup blog and a fashion blog if you want to expand upon the content that appeals to your readership.
Doing so would also open up monetization opportunities you might have yet to think of.
However, it is always a great idea to focus on one topic at the start and use it as a jumping-off point to explore other related content.
Can I Use Free Themes As A Beginning In Starting My Beauty Blog?
Yes, there are several free themes available for WordPress.
However, as you scale and get into other monetization opportunities, it is often beneficial to have a custom design that you can tailor.
Moreover, if you want to do affiliate marketing and sponsored content, having a visually appealing site will give you more credibility and trustworthiness to your readers.
Wrap Up.
Starting a beauty blog can be an enriching experience that allows you to share your passion with the world.
You can create engaging, entertaining, and helpful content by leveraging the right tools.
You can have a successful beauty blog that stands out from the competition through hard work, dedication, and creativity.
Further reading on AdamEnfroy.com: If you want to replace your full-time job with blogging, here's my guide on how to build a blogging business.
This guide will walk you through setting up a website, understanding the basics of SEO, and content strategies for growing your blog.
Moreover, here are the best blogging tips to consider as a beginner.
Disclosure: I may receive affiliate compensation for some of the links below at no cost to you if you decide to purchase a paid plan. You can read our affiliate disclosure in our privacy policy. This site is not intending to provide financial advice. This is for entertainment only.