Joining The Sephora Affiliate Program (2023)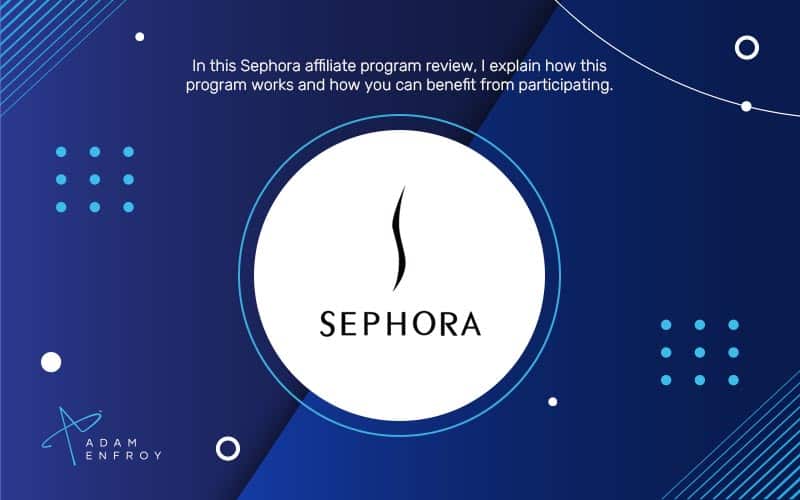 Sephora is one of the largest beauty retailers in the world, offering its customers a wide range of luxury brand names, niche interest products, and Sephora Collection items to choose from.
By joining Sephora's affiliate program, you can earn revenue by promoting its catalog of over 45,000 top-quality beauty products.
In this Sephora affiliate program review, I'll dive into how this program works and how you can benefit from participating.
What Is The Sephora Affiliate Program?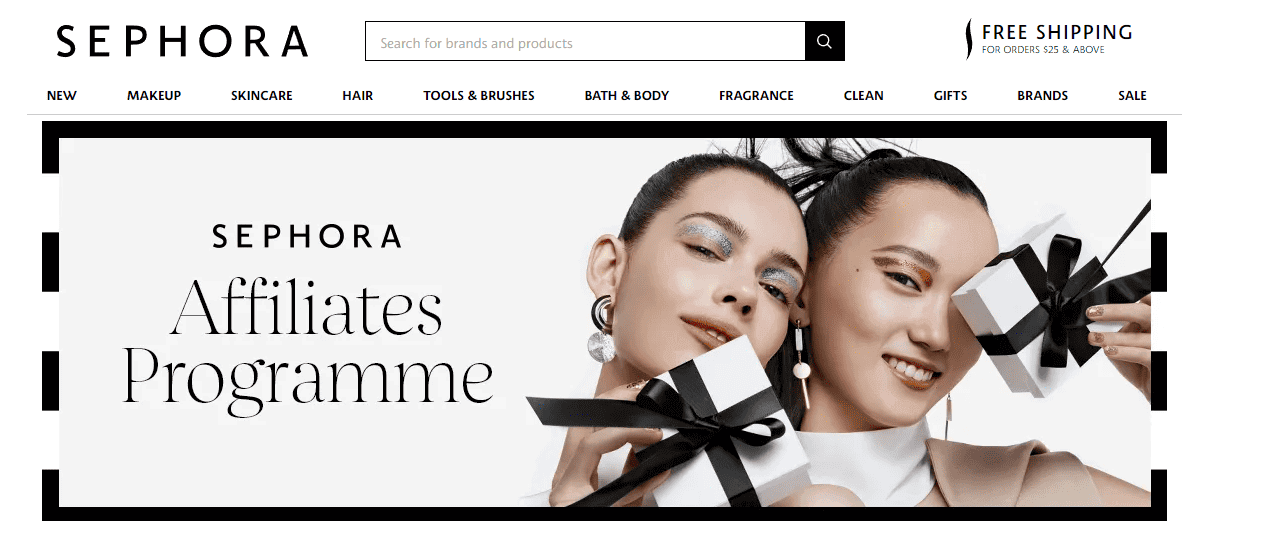 The Sephora Affiliate Program is a referral program that rewards you with a commission for referring customers to their website.
As an affiliate, you'll get a unique URL or tracking link that you can use to refer people from your blog, social media accounts, email list, and more.
When someone clicks on one of these links and purchases at Sephora, you will receive a commission percentage of the sale based on the total purchase amount.
How To Join The Affiliate Program
Let's consider how to join Sephora's affiliate program and start your journey toward becoming a glamorous, successful affiliate marketer.
Choose A Platform
Before applying to Sephora's affiliate program, you must have a platform to promote the products.
It can be a blog, a YouTube channel, an Instagram account, or any other online presence where you can reach potential customers.
Ensure your platform has a clear niche and target audience that enjoys beauty affiliate programs, fashion products, lifestyle, or similar topics.
Apply To The Rakuten Marketing Affiliate Network
The Rakuten Marketing affiliate network manages Sephora's affiliate program.
You must create an account with Rakuten and apply to Sephora's program through their platform.
Fill out the application form with your personal and website details, and provide some information about your traffic sources and promotional strategies.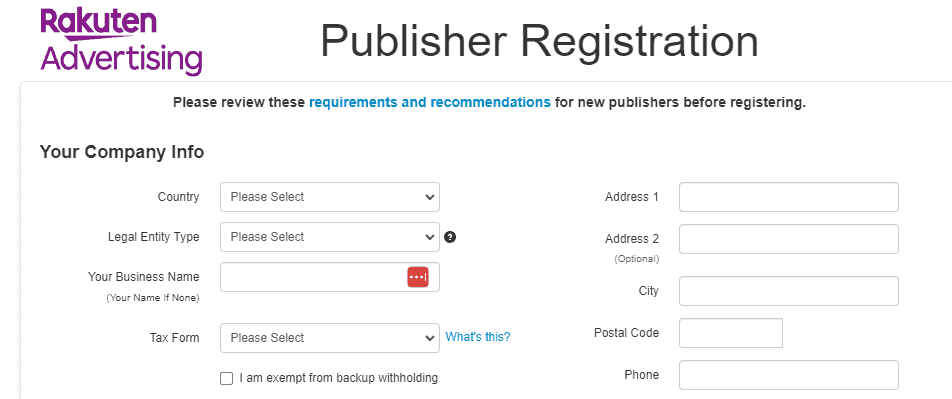 Follow the step-by-step application process that requires providing personal information such as contact details, website URLs, and social media handles.
Once approved, the Sephora Affiliate Program pays a commission on qualified sales made through affiliate links.
The commission rate varies depending on the product category and sales volume, with higher rates for beauty insider members.
Rakuten will review your application and notify you by email within a few days.
Get Approved And Start Promoting
If Rakuten and Sephora approve your application, you'll receive access to the affiliate dashboard to find your unique affiliate links, banners, and other marketing materials.
Use these tools to create content that promotes Sephora's products and includes your affiliate links.
Content examples include makeup tutorials, skincare routine reviews, gift guides, product comparisons, and haul videos.
Share your content on your platform and social media channels, and track your traffic and sales performance through the dashboard.
Earn Commissions And Enjoy Benefits
Every time a customer clicks on your affiliate link and purchases on Sephora's website, you'll earn a 5-10% commission on the sale value.
You can access innovative web graphics and customized promotions by joining Sephora's affiliate program.
Plus, you can join Sephora's loyalty program and earn points for your purchases.
Optimize Your Strategy And Grow Your Income
To maximize your earnings with Sephora's affiliate program, you need to optimize your promotional strategy by testing different types of content, target audience segments, and promotions.
Use the analytics tools in Rakuten's dashboard to track your conversion rate, click-through rate, and average order value.
Adjust your strategy based on the data you gather, and experiment with new tactics like email marketing, influencer collaborations, or paid advertising.
Remember to provide value to your audience and build trust with them by being honest, authentic, and informative.
Benefits Of The Sephora Affiliate Program
Here are some of the benefits of joining Sephora's affiliate program.

Easy To Join
Joining Sephora's affiliate program is a breeze.
It provides an excellent opportunity to earn commissions through partnerships with one of the most respected beauty retailers in the industry.
All you need to do is register with Rakuten, the affiliate network that manages Sephora's program.
As a Sephora affiliate, you can access various products, exclusive promotions, and expert support to help you grow your business.
By leveraging digital marketing channels such as social media, email marketing, and content marketing, you can drive traffic to Sephora's website and earn commissions for every sale made through your unique affiliate link.
Competitive Commissions
Sephora Affiliates can enjoy competitive commission rates on every sale generated through their affiliate link.
In addition, Sephora's special offers, exciting promotions, and discounts attract and retain customers.
Unlike other affiliate programs in the beauty industry, Sephora's program allows affiliates to earn commission on top-quality Sephora products, including skincare, makeup, and fragrance.
With such incredible perks, it's no wonder that Sephora Affiliates are among the most successful in the industry.
High Conversion Rates
With over 300 beauty brands on the Sephora website, the affiliate program offers excellent opportunities for creatives to promote a wide range of products.
With high conversion rates, affiliates are confident that their efforts in promoting Sephora products will bring significant revenue.
A Wide Variety Of Products
Sephora has a diverse range of beauty products.
Sephora has something for everyone, from skincare to makeup, haircare to fragrances.
Exclusive Promotions And Offers
Sephora offers exclusive promotions and offers to its affiliate partners, allowing you to earn more money by promoting their deals and discounts.
You'll have access to free marketing materials as an affiliate, making promoting Sephora's products and earning commissions easier if you're a true beauty enthusiast.
In that case, you'll be thrilled to know that affiliates even have the opportunity to create their own Sephora collection, adding a personal touch to their promotions.
Sneak Peeks Into New Marketing Materials
Sephora's Affiliate Program offers exclusive marketing materials to its members, including tracking links, banners, and product feeds.
These materials help affiliates effectively promote Sephora's products and earn a commission.
In addition, Sephora provides regular updates on new product releases, promotions, and seasonal campaigns, offering affiliates the latest tools to stay ahead of the game.
With a highly engaged and growing customer base, Sephora's Affiliate Program is a lucrative opportunity for anyone looking to generate extra income through online marketing.
Free Samples
By trying new products and sharing your honest opinions with your audience, you can build trust and credibility as a beauty influencer while showcasing Sephora's products.
With free samples with every purchase, Sephora provides an easy way to try out different products and keep your audience up-to-date on the latest trends.
Multiple Content Opportunities
Sephora sells various beauty products, such as makeup, skincare, and fragrances, that people love.
With their affiliate program, influencers and content creators have multiple opportunities to showcase and promote these products to their audience, earning a commission on sales through their unique affiliate links.
Additionally, Sephora offers exclusive deals and discounts to its affiliates, making it a mutually beneficial partnership that can grow over time.
As a Sephora affiliate, you have the flexibility to promote products in a variety of ways.
Whether it's through tutorials, reviews, product roundups, or even product recommendations, you can find a way to integrate Sephora's products into your content.
Sharing Beauty Products

Beauty, as they say, lies in the eye of the beholder.
Each person has unique preferences and needs regarding their beauty routine, and that's where Sephora comes in.
Sephora is more than just a beauty retail shop – it's a hub that caters to a diverse audience with a vast range of products that cater to everything you need to know about lifestyle trends.
And as an affiliate, you can tap into this diverse range to earn commissions today.
Whether you're a fan of high-end fragrances, makeup, or hair care products, as a Sephora affiliate, you can start earning as you promote your favorite brands.
Sephora has a reputation for delivering quality, and you can be sure that the products you promote as an affiliate will keep your readers coming back for more.
Skincare
Skincare has become an ever-growing trend, with people searching for the perfect routine that caters to their skin type and preferences.
As a Sephora affiliate, you can create product reviews or showcase complete beauty regimens that cater to this ever-popular skincare niche.
Sephora offers top-rated skincare brands, including Sunday Riley, Ole Henriksen, and Drunk Elephant.
People know these brands for their quality and effectiveness and cater to various skin types.
Plus, with the potential for "evergreen" content material, your review could continue generating income for years.
Haircare

Haircare enthusiasts can promote top-rated brands such as Olaplex and Moroccanoil, which have become staples in the hair care community.
Olaplex, in particular, has become famous for its hair-restoring abilities, and many people swear by its effectiveness.
Moroccanoil is a cult favorite for its ability to add shine and manageability to all hair types.
As a Sephora affiliate, you can help your readers find the perfect hair care routine for their hair type while earning commissions at the same time.
Makeup

The makeup industry is evolving, and new brands and products are frequently coming up.
Sephora offers makeup from popular brands such as Fenty and Too Faced, two brands that cater to a diverse audience.
Fenty, in particular, gained popularity for its inclusive shades for all skin tones.
The brand continues to release innovative products that cater to a wide variety of needs.
Too Faced is also famous for its fun, eye-catching packaging and ability to deliver trendy, high-quality products.
Beauty Products And Tools
Sephora also has a curated collection of beauty products and tools, ensuring customers can access exclusive items.
For instance, Sephora has launched various beauty tools, including brushes, bags, hair dryers, and its latest addition, the Dyson range of hair tools.
People praise Dyson's high-end hair tools for helping individuals achieve salon-quality hair at home.
As a Sephora affiliate, you can introduce your readers to these exclusive beauty products while earning commissions.
How To Boost Your Earnings
By joining the program, you can earn money from the comfort of your own home and enhance your content by sharing some of the best products from Sephora's extensive inventory.
As you learn the ropes, there are a few additional strategies you can use to help boost your earnings from the Sephora affiliate program.
Create high-quality content: Take the time to create engaging blog posts, videos, and social media posts that showcase the products in a way that resonates with your audience.
Focus on high-ticket items: While you can earn a commission on any product sold through your affiliate link, it is more profitable to promote higher-priced items. Concentrate on products that offer higher payouts, such as skincare, fragrances, and hair tools.
Stay up to date with promotions: Sephora runs frequent promotions and sales. Ensure you get ahead of the competition by regularly checking for new promotions and highlighting them on your platform.
Use social media channels: If you have a solid social media following, use it to promote your Sephora affiliate link. Create Instagram stories, Facebook posts, and tweets that showcase your favorite products.
Requirements To Join Sephora's Affiliate Program
To join the Sephora affiliate program, you must meet the following requirements.
(Non-Negotiable) Be At Least 18 Years Old
You must be 18 years old to participate in Sephora's affiliate program.
All affiliate marketing programs must follow this legal requirement.
If you're not 18, you can still work on your blog and social media profiles until you're old enough to apply.
Have a Reputable Website With A Large Or Growing Audience
Sephora is looking for bloggers with a sizable audience and a solid online presence in the beauty niche.
Your website should have high-quality content and a clearly defined niche that aligns with Sephora's brand values.
For example, consider providing an exclusive newsletter to your subscribers, providing them with valuable content.
Moreover, you'll have a better chance of getting into the program if you establish your website with good traffic and a growing social media following.
Demonstrated Knowledge Of Affiliate Marketing
To become a Sephora affiliate, you'll need to have some knowledge of affiliate links and how they work.
You should be familiar with incorporating affiliate links into your blog content, social media posts, and other online channels.
If you're new to affiliate marketing, it's a good idea to research and learn the basics before applying to the program.
A Clear Niche In The Beauty Industry
Finally, Sephora is looking for beauty bloggers with a clear niche in the beauty industry.
It can be makeup tutorials, skincare routines, product reviews, or other beauty-related topics.
It's essential to have a strong focus on your niche so that you can create targeted content that resonates with your audience and converts well for Sephora's products.
Sephora Affiliate Program – FAQ
What Are The Brand Restrictions For Sephora's Affiliate Program?
The Sephora Affiliate Program has brand restrictions that affiliates must adhere to.
Sephora currently only allows affiliates to promote and link to products from their brand.
How Long Is The Cookie Duration Of Sephora's Affiliate Program?
The cookie duration for Sephora's affiliate program is up to 30 days, giving affiliates ample time to earn a commission.
What Kind Of Feedback Has SHEIN's Affiliate Program Received Compared To That Of Sephora?
Sephora has received positive reviews for its affiliate program.
Many affiliates report high commissions, a wide variety of products to promote, and a user-friendly interface.
Shein's affiliate program has received good user reviews, with many being happy with the commission rates and product selection.
Ultimately, it depends on what works best for your particular needs and strategy.
Wrap Up.
Sephora's affiliate program is a great way to make money online through your blog or social media presence.
Once inside the program, you'll gain access to exclusive promotional content and have the opportunity to promote some of the best beauty products on the market.
Keeping up with promotions, focusing on higher-priced items, and creating high-quality content are all great strategies to maximize your earnings.
Further reading on AdamEnfroy.com: Here are the top affiliate marketing books that can help you get started if you need more clarity on affiliate marketing.
Moreover, to get more bang for your buck when doing affiliate marketing, check out this list of the best high-ticket affiliate marketing programs.
Disclosure: I may receive affiliate compensation for some of the links below at no cost to you if you decide to purchase a paid plan. You can read our affiliate disclosure in our privacy policy. This site is not intending to provide financial advice. This is for entertainment only.