Finding Affiliate Marketing Jobs To Maximize Your Earnings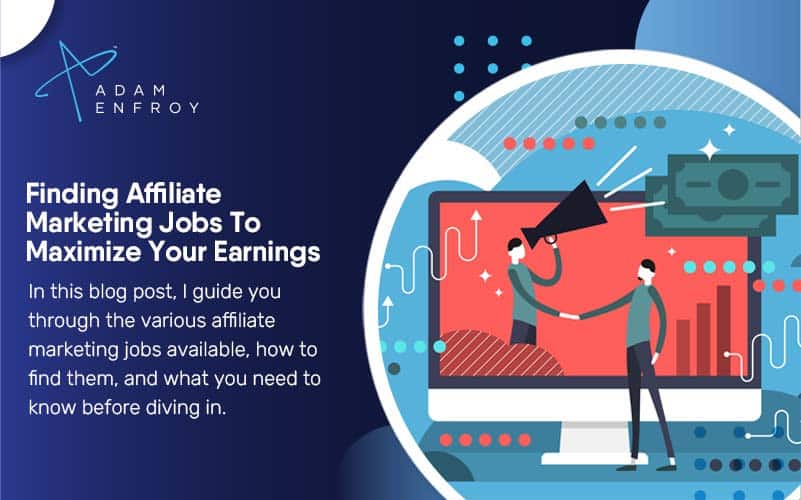 If you've ever tried creating your own product, you might be well aware of the pressure involved in being a product creator.
It's like being the captain of a ship sailing through a storm – the thrill of creation, the pressure of perfect execution, and the never-ending whirlwind of customer support queries.
You're swamped and losing sleep, and your coffee machine is probably the most used appliance at home, right?
But what if there's another way?
A smoother sea where you're no longer the captain but the savvy harbor master instead?
Imagine swapping the rigors of product creation and after-sales headaches for a breezy role.
You can now be an affiliate marketing middleman who connects buyers and sellers.
Better yet, this middleman gets a nice cut from each sale.
In this blog post, I'll guide you through the various affiliate marketing jobs available, how to find them, and what you need to know before diving in.
How Do You Find Affiliate Marketing Jobs?
Finding the right affiliate marketing job can be difficult, but you can take a few key steps to make it easier.
Let's say you're starting from scratch and don't have experience choosing the right affiliate programs.
Here's how you can do it.
Choose A Niche
Choosing a niche is the first step in making money with affiliate marketing.
A niche is simply a specific topic or area of interest.
Choosing a niche you're passionate about is important because it will make creating content and engaging with your audience easier.
Also, choosing a niche you know about will help establish you as an authority in your field.
Once you've chosen your niche, you can start researching and promoting products or services related to your niche.
Create A Website
Next, you'll need to create a website.
Many website builders allow you to create a website quickly and easily, even without coding experience.
You'll want to choose a user-friendly website builder offering various templates and customization options.
Once you've created your website, you can create content related to your niche and promote products or services.
Find Affiliate Programs
Once your website is up and running, it's time to find affiliate programs to promote.
Many affiliate programs, including Amazon Associates, ClickBank, and Commission Junction, are available.
When choosing an affiliate program, you'll want to consider the commission rate, the quality of the products or services, and the affiliate program's support.
It's also important to read the terms and conditions of the affiliate program to ensure you comply with their rules and regulations.
Create Compelling Content
Creating compelling content is vital to successful affiliate marketing.
You'll want to create content that engages your readers and provides value, such as blog posts, product reviews, tutorials, and how-to guides.
Your content should be informative, entertaining, and helpful.
It's also essential to naturally include affiliate links in your content and not overly promotionally.
Promote Your Website
Promoting your website is the final step in making money with affiliate marketing.
Promoting your website has many ways, including social media, email marketing, and search engine optimization (SEO).
Social media platforms like Twitter, Facebook, and Instagram can help you reach a wider audience and promote your content.
Email marketing allows you to send targeted messages to your subscribers and build relationships with your audience.
SEO helps improve your website's visibility in search engines, making it easier for people to find it.
Having Realistic Expectations With Affiliate Programs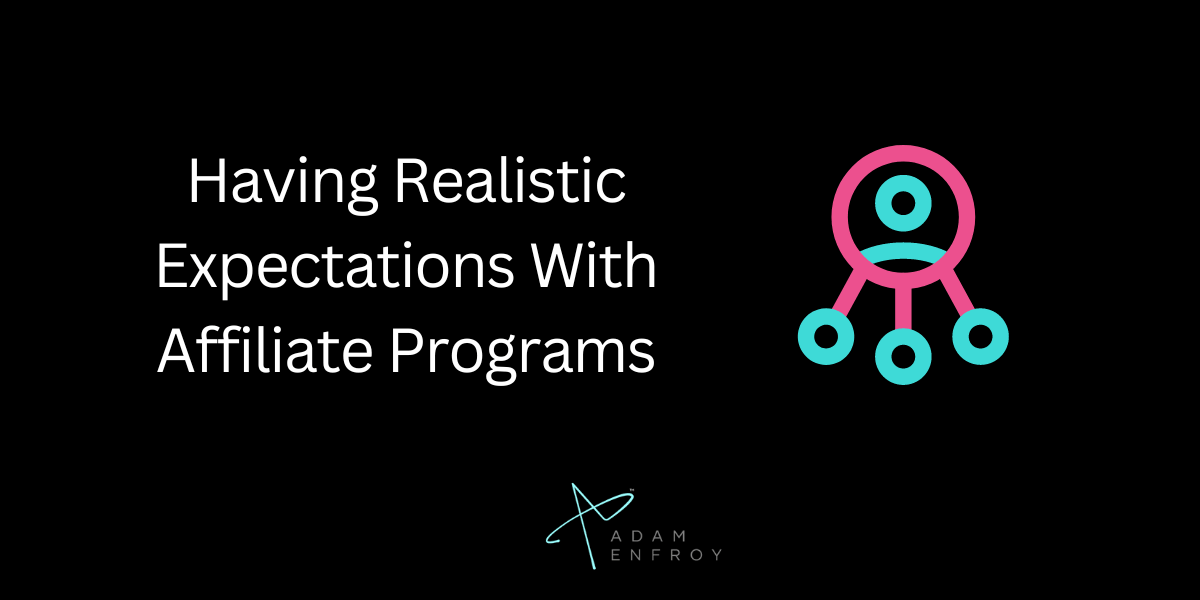 When you sign up for an affiliate program, you must follow the merchant's rules and guidelines.
These rules may include restrictions on promoting their products, what types of content you can use, and even how to communicate with potential customers.
Reading and understanding these rules is essential before joining any affiliate program.
While it might seem restrictive, following the rules will help you build trust with the merchant, protect your reputation, and avoid getting kicked out of the program.
One of the biggest challenges of affiliate marketing is that success doesn't happen overnight.
You might spend weeks or months promoting a product without making any sales.
It's essential to be patient, consistently promote the product, and track your progress.
It's common to see success only after months or years of hard work.
Be prepared to put in the time and effort, and don't get discouraged.
The low barrier to entry for affiliate marketing means there is a lot of competition in the field.
You're competing against affiliates who may use the same techniques and promote the same products.
You need to find a unique way of promoting your products to stand out.
That is, creating high-quality content, building a niche audience, or using innovative marketing tactics.
It's essential to be creative and willing to try new things.
It's a common misconception that affiliate marketing is an easy way to make money quickly.
While some affiliates make a significant income, it's important to remember that a small number of affiliates drive most sales.
Therefore, choosing the right products to promote, building a relationship with your audience, and honing in on marketing tactics that work best for you is essential.
Tips And Tricks To Succeeding In Affiliate Marketing
Let's dive deeper into some of the best tips and tricks to help you succeed in affiliate marketing.
Choose The Right Niche And Affiliate Programs
I've already touched on this before, but it bears repeating.
Choosing the right niche and affiliate programs is crucial to your success.
Start by identifying your interests and passions.
What topics do you enjoy reading, writing, or talking about?
Once you've identified your niche, look for affiliate programs that fit your topic and audience.
Research the companies and products you plan to promote.
Do they align with your values and standards?
Are they high-quality and reliable?
Three main affiliate programs are to consider: high-paying, low-volume; low-paying, high-volume; and high-paying, high-volume.
The right program for you depends on your niche and level of expertise.
High-paying, low-volume programs offer higher commissions on expensive products or services.
Low-paying, high-volume programs offer low commissions on cheap products or services.
High-paying, high-volume programs offer both high commissions and high conversion rates.
Choose a program that matches your niche and goals.
Use Multiple Platforms To Promote Your Affiliate Links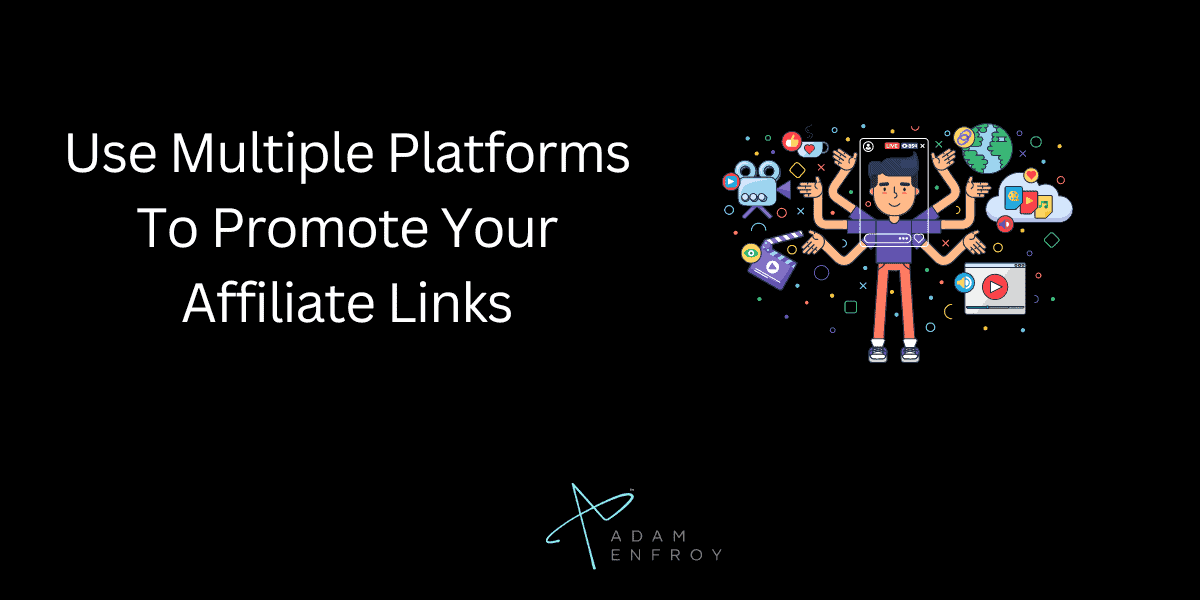 Using multiple platforms to promote your affiliate links can increase your chances of success.
You can use websites, social media, newsletters, podcasts, and more to bring in consistent traffic and clicks on your links.
Start by creating a website or blog that showcases your niche and promotes your affiliate links.
Use search engine optimization (SEO) techniques to rank your website on search engines like Google and Bing.
Disclose Your Affiliate Links
Disclosing your affiliate links is essential to stay legal and ethical.
The Federal Trade Commission (FTC) requires you to disclose affiliate links in your website footer, on a particular page, or in your video descriptions.
Disclosing your links can help you build trust and credibility with your audience.
It shows that you're transparent and honest about your promotions.
Lack of disclosure can land you in trouble with the FTC and damage your reputation.
Focus On Quality Content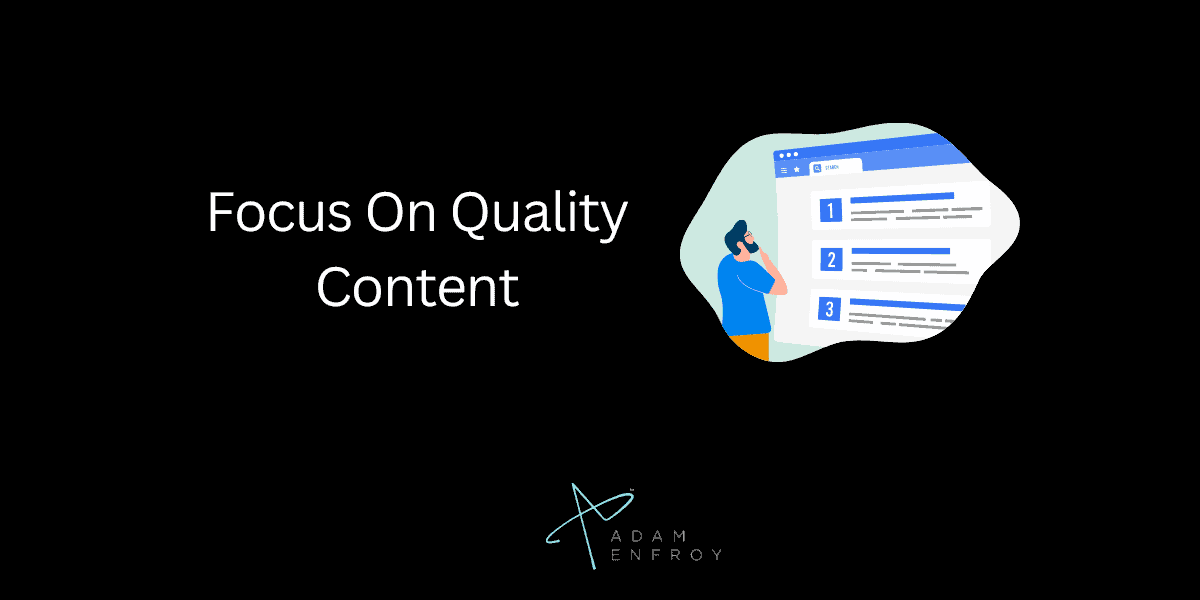 Quality content is the key to your success in affiliate marketing.
Instead of promoting your links, focus on providing value to your audience.
Create content that is informative, engaging, and relevant to your niche.
Use your expertise to solve your audience's problems and answer their questions.
By providing value, you'll attract a loyal and engaged audience that trusts and wants to follow your recommendations.
Track Your Results And Adjust Your Strategies
Tracking your results and adjusting your strategies are crucial to your success in affiliate marketing.
Use metrics like clicks, conversions, and earnings to measure your success.
Use tools like Google Analytics and affiliate network reports to track your metrics.
Analyze your metrics and adjust your strategies accordingly.
If you're not getting enough clicks, try different promotional tactics.
If you're not getting enough conversions, try improving your content or targeting a different audience.
Adapt your strategies to your audience's needs and preferences.
Crafting Content That Solves Problems
When it comes to affiliate site success, content creation is everything.
With so many websites and brands vying for attention, producing high-quality, valuable content that helps readers solve their problems is more important than ever.
Yet, many affiliate marketers still focus on curating products rather than crafting informative, engaging articles.
An essential tip for crafting problem-solving content is collaborating with field experts.
Contact industry professionals and offer them a chance to provide their insights and feedback on your content.
It adds credibility and depth to your articles and can help attract a wider audience interested in that niche.
Creating informative, engaging, and trustworthy content will make you more likely to convert readers into customers and achieve affiliate site success.
If you're looking for inspiration, look no further than Wirecutter.
This website has set the gold standard for affiliate sites, with each article featuring more than 50 product reviews and a commitment to collaboration with industry experts.
By taking the time to research and test each product, they provide unbiased and comprehensive reviews that help readers make informed decisions.
To achieve affiliate site success, don't rely on mediocre content creation practices that prioritize curation over problem-solving.
Instead, focus on creating high-quality, informative, engaging content that helps readers make informed decisions.
How To Drive Traffic To Your Affiliate Site
As an affiliate marketer, driving traffic to your site is crucial in generating sales and earning commissions.
However, with so many options available, it can take time to determine which strategies will work best for your site.
Paid Traffic
As the name suggests, paid traffic involves paying for advertisements on various platforms, such as Google Ads, Facebook Ads, or Instagram Ads.
The benefit of paid traffic is that it can bring instant traffic to your site, but it can also dent your profits if you're not careful with your ad spend.
To maximize your paid traffic efforts, optimize your ads by targeting the right audience, using compelling ad copy, and testing different variations to see what resonates with your audience.
SEO
SEO helps you optimize your site to rank higher in search engine results pages (SERPs).
You can gain greater visibility, attract customers, and grow your business.
While SEO may take longer to see results compared to paid traffic, it can result in steady and passive traffic to your site.
To improve your SEO, optimize your site's content and structure by using relevant keywords, crafting high-quality content, and implementing on-page optimization techniques such as meta and alt tags.
Also, with plenty of SEO tools available, you can track your progress and ensure your changes are effective.
Building An Email List
Building an email list is a powerful way to drive traffic to your site and foster direct communication with your audience.
By capturing the email addresses of your site visitors, you can send targeted and personalized emails that can boost affiliate clicks and sales.
To build your email list, create a lead magnet, such as a free eBook or email course that provides value to your subscribers.
Then, leverage your lead magnet by promoting it on your site, social media, and elsewhere to attract new subscribers.
Analytics In Affiliate Marketing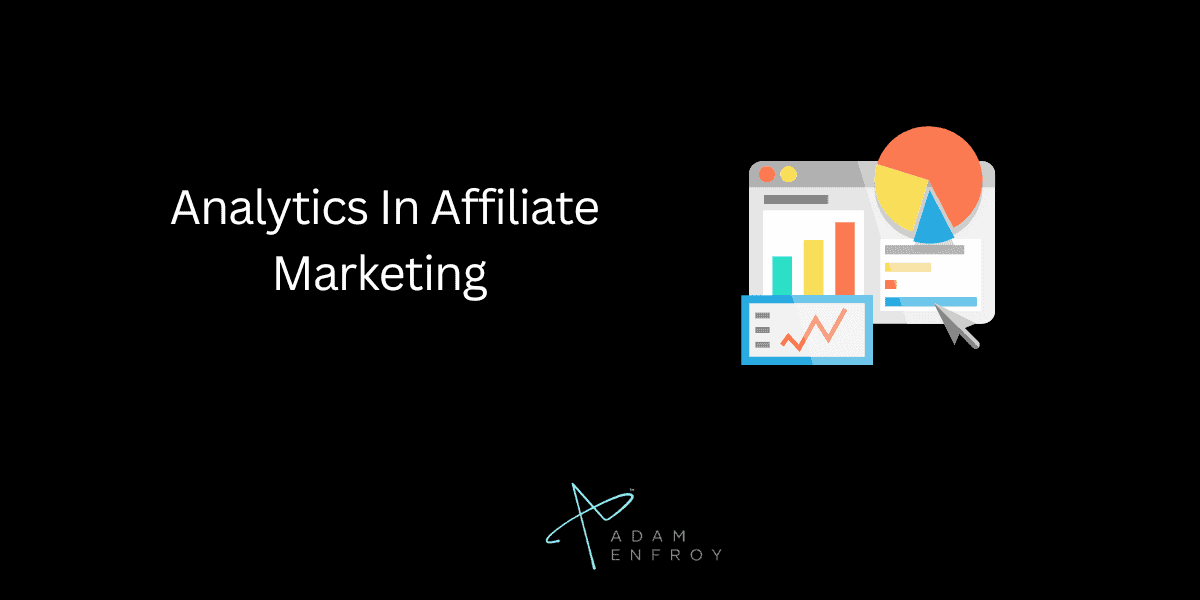 A data-driven marketing strategy is crucial to the success of any online business, especially in affiliate marketing.
With proper market research and analysis, a marketing coordinator can create effective marketing plans and campaigns that target the right users for lead generation and new customers.
Performance marketing in affiliate marketing relies heavily on using CPA (cost per acquisition) metrics, which help track the success of various marketing strategies.
Utilizing Google Analytics is one of the most effective ways to gather user behavior and campaign performance information.
Using analytics, e-commerce businesses can understand user behavior and optimize their campaigns for better results.
Understanding the importance of analytics in affiliate marketing is vital for any marketer looking to improve their online marketing performance.
Enhancing Your Affiliate Marketing Skills
Enhancing Your Affiliate Marketing Skills requires a wide range of abilities and competencies.
An affiliate marketing specialist should have excellent communication skills to collaborate with other team members and communicate effectively with clients.
The key responsibilities of an ideal candidate include managing multiple projects related to growth marketing initiatives, seeking new opportunities, and developing affiliate marketing strategies.
Past experience in a related field is great, and a bachelor's degree is often preferred.
Online courses and resources for affiliate marketing can help develop essential skills for successful affiliate marketing and constant learning and adaptation in this dynamic industry.
As affiliate marketing jobs are available in full-time and part-time positions, setting up job alerts to remain updated with the latest openings is essential.
Leveraging Social Media For Affiliate Marketing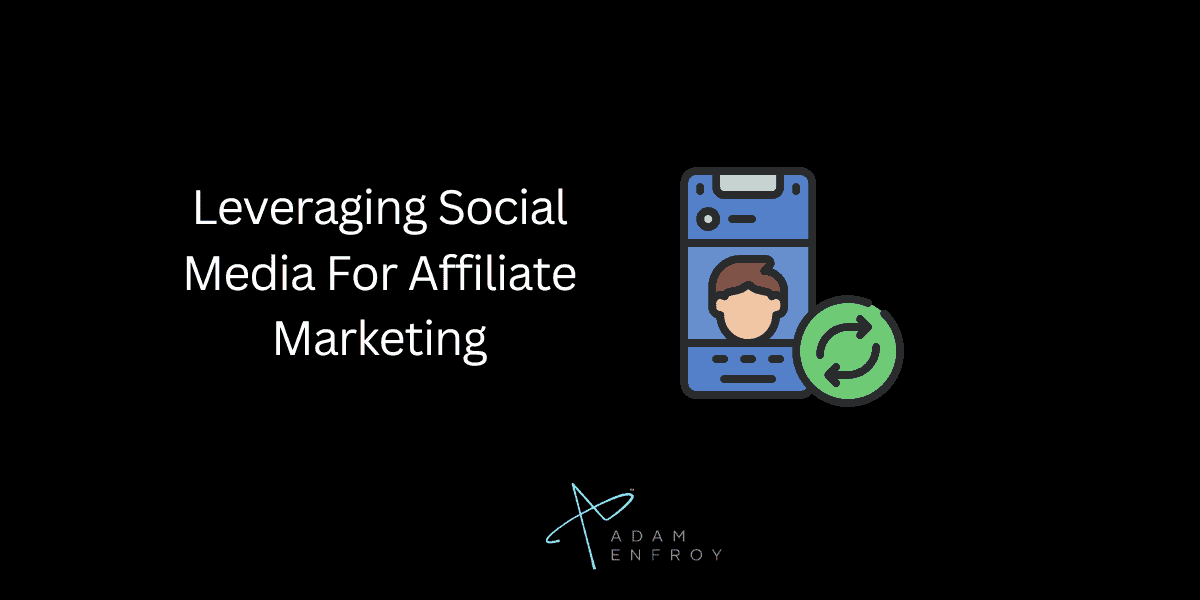 In today's world, affiliate marketing jobs are becoming increasingly popular.
Social media has played a pivotal role in influencing this trend.
It has become a powerful tool for affiliate marketing programs to reach a broader audience while building their customer base.
As an affiliate marketing manager or account manager, you need to understand the role of social media in affiliate marketing.
In addition, you need to build a solid social media presence and promote affiliate links on social media platforms to drive traffic and increase revenue.
Content marketing, influencer marketing, and digital marketing are essential in affiliate marketing.
As an affiliate marketing manager, you must clearly understand the different marketing strategies you can leverage to promote and advertise your client's products or services.
If you're working for a startup, your day-to-day tasks include building partnerships with influencers who can promote your client's products or services.
The influencer can help build a community around the brand and encourage followers to purchase.
That's where influencer marketing comes into play.
As an affiliate marketing manager, you must focus on building long-term relationships with influencers who can help drive traffic and increase revenue.
Furthermore, having a company that employs an affiliate marketing program can be beneficial.
It provides an additional way for the company to promote its products or services.
As an affiliate marketing manager, you must clearly understand how the program works and how to promote it effectively.
Finally, being fluent in languages can be a considerable advantage in expanding your affiliate marketing program to new markets.
As an affiliate marketing manager or account manager, understanding the different marketing strategies and leveraging various social media platforms is essential to building a successful affiliate marketing program.
Advanced Strategies In Affiliate Marketing
Advanced Strategies in Affiliate Marketing are crucial for any marketing team looking to maximize their potential affiliates and marketing campaigns.
One strategy involves conducting a competitive analysis to determine what sets your partnership marketing apart.
It can lead to better relationships with affiliate partners and ultimately increase profits.
In addition, the marketing team should utilize data-driven approaches when designing campaigns, with the help of market research and analysis.
The team needs to remain innovative and explore new and emerging platforms for promotion, such as social media or influencer marketing.
Automating routine affiliate marketing tasks is also an effective method for increasing efficiency and freeing time for business development and other vital aspects.
Overall, a successful affiliate marketer's job description involves solid partnerships with affiliates, strategic planning, market analysis, and a design team to create compelling campaigns that reach and engage users.
Wrap Up.
Affiliate marketing is a growing and lucrative field that presents opportunities for businesses to increase their profits.
Whether you do affiliate marketing as a solopreneur, an affiliate marketing manager, or an account manager, having knowledge of various marketing strategies and leveraging different platforms can help create successful campaigns and partnerships with affiliates.
Advanced tactics such as competitive analysis, market research, automation, and influencer marketing are essential for achieving the desired results.
Ultimately, the goal is to drive sales and create lasting relationships with affiliates.
Affiliate marketing can be an excellent way for businesses to increase their profits with the right strategies and tools.
Further reading on AdamEnfroy.com: With plenty of work-from-home jobs, affiliate marketing can be a great option for those looking to make an income online.
If you'd like to learn more about specific affiliate programs to consider, here is a list of some of the more current ones:
Editorial Process:
Our reviews are made by a team of experts before being written and come from real-world experience. Read our editorial process here.
Some of the links in this article may be affiliate links, which can provide compensation to us at no cost to you if you decide to purchase a paid plan. These are products we've personally used and stand behind. This site is not intended to provide financial advice. You can read our affiliate disclosure in our privacy policy.