How to Record a Webinar: Step By Step Guide for 2023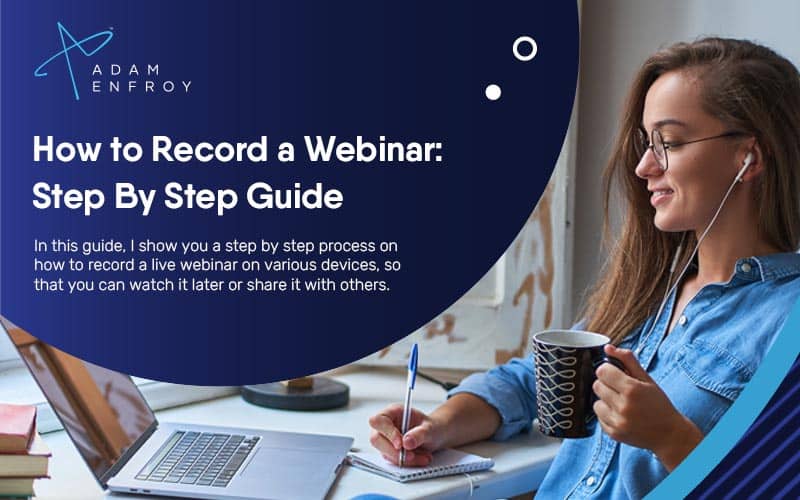 Have you ever watched a live webinar and wished that you could go back and watch it again?
Or maybe you've been wanting to attend a webinar but can't because of the time difference or your work schedule?
Luckily, you can record a live webinar and watch it at your convenience with today's technology.
While the best webinar software will typically have a "record" button right in the control panel, not all of them do.
And even if a particular software does have this feature, the host might not want the webinar recorded for various reasons.
As such, it's always a good idea to know how to record a webinar just in case.
You might also wanted to sit down and record your own webinar before putting it live on the internet.
Whatever your situation, in this post, I'll show you how to record a webinar step by step and on various devices, so that you can either watch it later, share it with others, or edit it before it goes live.
Let's get right into it.
Steps To Recording A Webinar
While webinars can be recorded in various ways, there are generally a few steps that are consistent no matter what method you use.
Here are the typical steps to take when recording a webinar.
Step 1. Join Your Session
The first step in video recording a webinar is to join the live session as you normally would.
This will ensure that you can see and hear everything going on during the webinar.
Step 2. Start Your Screen Recording Software
Open the screen recording software you plan to use (more on this in the next section).
Consider the region of your screen you are recording – if you go for the whole screen, you will capture everything that appears on your monitor.
If you're only interested in part of the screen, you can focus the recording on a particular window or region.
Some programs also let you record audio from both your microphone and the system audio simultaneously.
This can be helpful if you want to add commentary to the webinar or if you can't hear the audio from the webinar itself and want to comment as things happen.
Some software might also allow you to use your webcam to record a video of yourself along with the screen recording.
While this isn't required, it can be helpful if you want to add your own reactions or commentary to the recording process.
A new screen recording starts with either a button click or a keyboard shortcut.
Press that and the software will typically start recording after a countdown timer.
Step 3. Stop Your Recording
Hit the stop button to end the recording.
You can also use a keyboard shortcut if your program has one.
Again, this depends on your software, but if you're using the former method, it should be easy to identify which button to press.
Step 4. Confirm The Recording Was Successful
Most screen recording software will save the video file automatically, but it's always a good idea to check that the recording was successful and saved correctly.
Open the folder where your videos are stored and look for the webinar recording.
If your recording is automatically uploaded to the cloud, it doesn't hurt to ensure that you can playback this recording once the upload is finished.
Step 5. Edit and share the recording
There are a few things you might want to do before sharing your webinar recording when it comes to video editing.
First, you may want to trim the video to include only the relevant parts.
You can also add annotations, captions, or transitions if desired.
You can then share the recorded webinar with the relevant people.
Recording A Webinar On Different Devices
In this section, I'll show you the steps to take for recording a webinar on various operating systems.
Depending on your device, you can access screen recording controls in multiple ways, or you can also use third-party software to get more features.
Consider that various recording options will also have different file formats, which might be incompatible with some playback devices.
However, you can typically convert the file later using one of the many available services if this is the case.
How To Record A Webinar On Windows
To begin recording your screen on Windows, you can use the pre-installed, free screen recorder found within the Xbox Game Bar tool.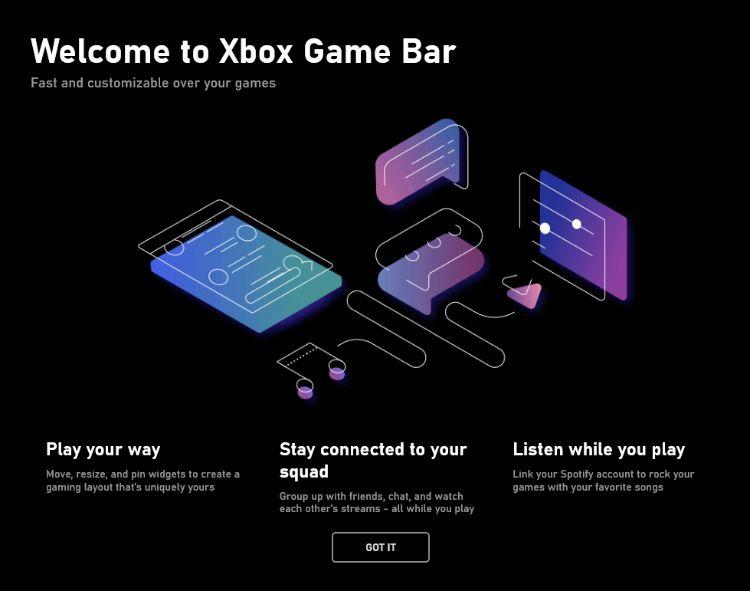 Here's how to start a recording with Xbox Game Bar:
First, ensure you're on the webinar screen.
Then, press the Windows key + G to open the Game bar.
Note that this shortcut only works if the app or game runs in full-screen mode.
If the Game bar doesn't appear, make sure you've turned on Game Mode in Windows Settings.
Once the Game bar opens, you'll see a menu with several options along the top.
Click the Record button (or press the Windows key + Alt + R) to record your screen.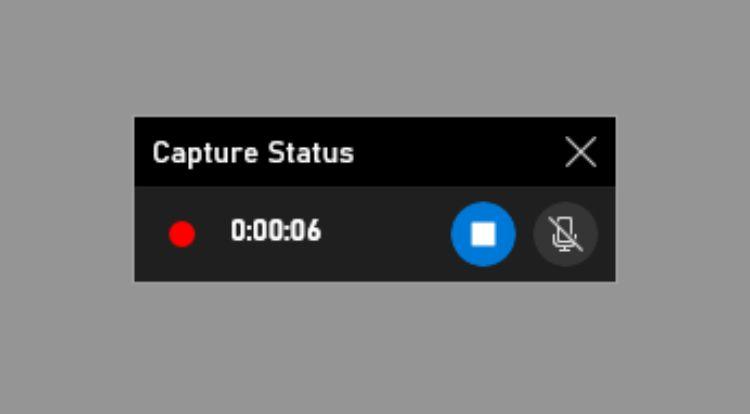 To stop recording, click on the red button or press the Windows key + Alt + R again.
How To Record A Webinar On A Mac
There are a few different ways to record your screen on a Mac.
Amongst other methods, Mac users can use the QuickTime Player app installed on every Mac OS.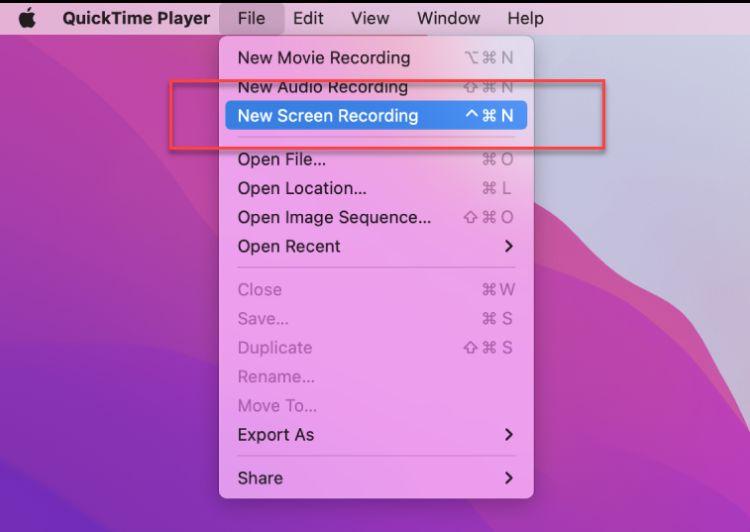 Here's how to use QuickTime Player to record your screen:
First, open the screen to record
Then, open QuickTime Player from your Applications folder.
In the QuickTime Player window, click file> New Screen Recording.
A pop-up window will appear with several recording options.
Here, you can choose to record your entire screen or just a portion of it.
You can also decide whether to include audio in the recording.
If you also want to capture audio from your microphone, ensure the correct option is enabled.
If you're going to record system audio (like music playing in the background), click the Options button and check the box next to Include audio in recording.
Once you've selected your recording preferences, click the Record button.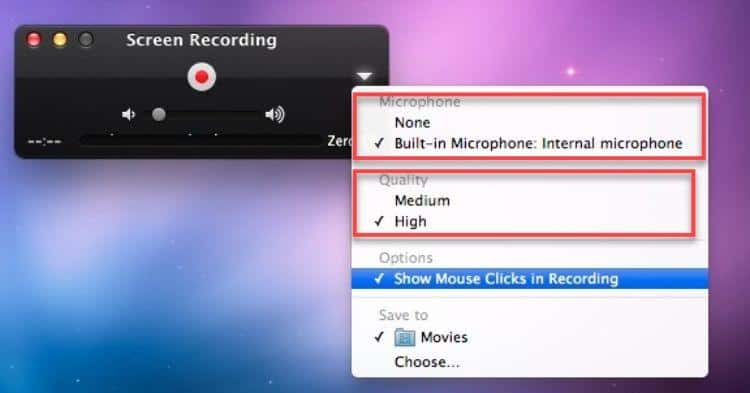 QuickTime Player will then start recording your screen.
To stop recording, choose the 'Stop' option found in the menu bar.
You can also press Command + Control + Esc.
You will then end up with an MP4 video file.
It's good to know that you can also use Quicktime to record audio-only.
How To Record Your Webinar On Linux
Linux users can take advantage of the built-in screen recording tool by using the Command Line Interface (CLI).
To start a recording, use the following command:
$ffmpeg -video_size 1024×768 -framerate 25 -f x11grab -i :0.0+100,200 output.mp4
Replace the values in bold with your own preferred settings:
video_size: The size of the video recording.
framerate: The frame rate of the recording (in frames per second).
i: The display number of your screen. This is usually 0.0.
+100,200: The starting coordinates of the recording area on your screen (x and y values).
output.mp4: The filename and file format of the recorded video.
You can have a look at how to use ffmpeg on their wiki page.
How To Record Your Webinar With A Built-In iOS Tool
The recording tool on an iOS device is easy to access.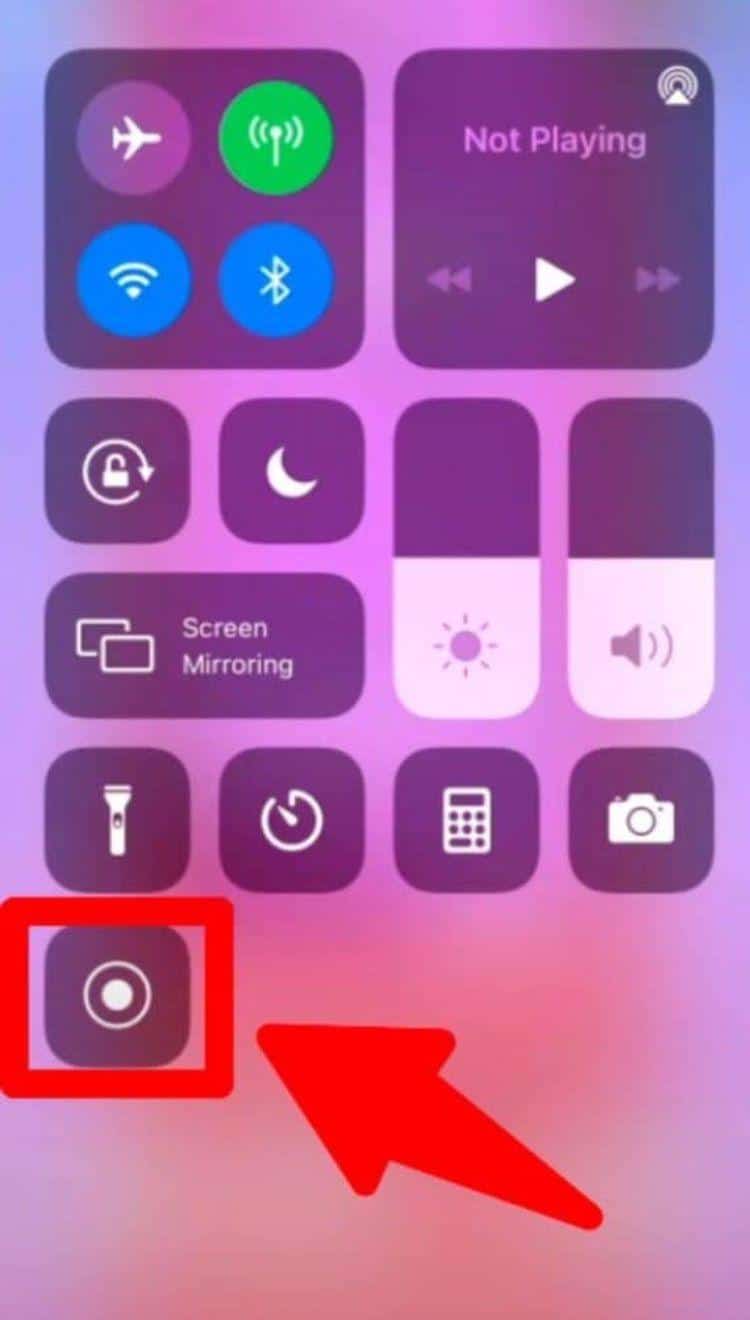 Here's how to start a screen recording on your iPhone or iPad:
Open your settings.
Choose control center
Select "Insert Screen Recording"
Open Control Center
Choose "Screen Recording"
You'll get an on-screen countdown.
Finally, when it's time to stop the recording:
Open the Control Center
Tap the Screen Recording button
Choose Stop
How To Record Your Screen During A Webinar On Your Android Phone
Using the built-in Android screen recording tool on your mobile device to record online meetings or events is pretty simple.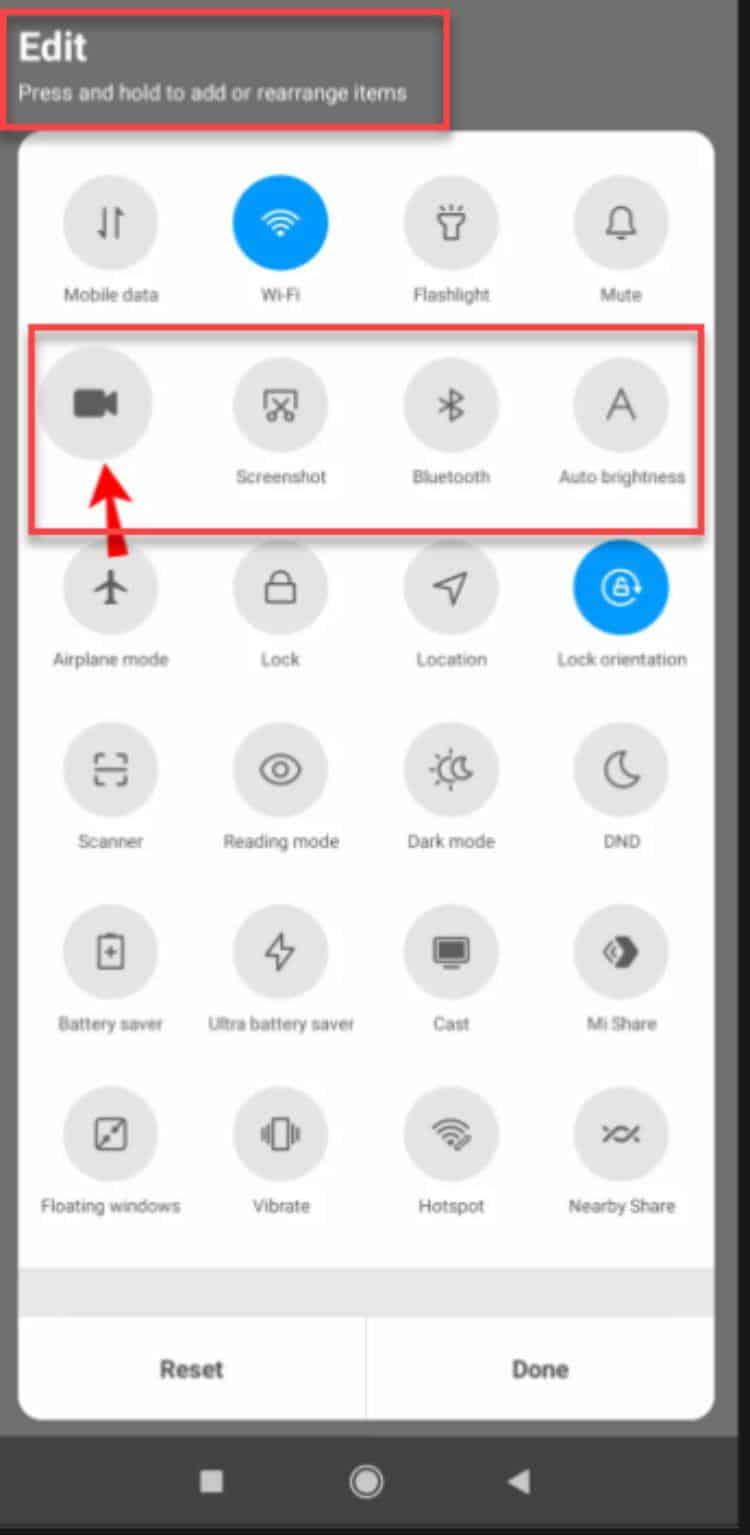 Here's how to do it:
First, bring down the notifications panel by dragging it down from the top of your screen.
Then, tap the Screen Record icon.
If you don't see this icon, tap the Edit button and drag the Screen Record icon into your Quick Settings tiles.
You'll see a countdown before your screen recording begins.
To stop recording, pull down the notification panel and tap Stop.
Your screen recording will then be saved to your Gallery app.
Using Third Party Screencasting And Screen Recording Software
There are various screencasting and screen recording software that you can use to record your webinars.
Some of the best ones include:
Loom
Screencast O Matic
Camtasia
With the various features these tools offer, you should have no trouble choosing the most suitable one for your needs.
Why Should You Record Webinars?
While webinar hosts typically have the option to enable recording on their end, not all of them do.
With that in mind, recording webinars has several benefits, which include the following.
You Can Share The Recordings With Others Who Might Find Them Relevant
When you screen capture a webinar, you generate a video that you can share with others who might find it helpful.
For example, if you're a business owner, you can share recordings of webinars on topics such as marketing or finance with your employees.
Or, if you're a teacher, you can share recordings of webinars on teaching methods with your colleagues.
When you have a local recording of the computer, sharing the MP4 file with others is much easier than sharing a live webinar link, since people will be able to watch the webinar at a time that suits them.
You Can Use Reference It At A Later Date
Recording a webinar also allows you to reference the content at a later date.
You can watch the recording again to remind yourself of what was covered in the webinar.
This is great for those webinars that you need to go back to time and time again.
You Can Transcribe It
Some hosts go fast on webinars, or they might say something that you want to remember later.
You can use a screen recorder to get the webinar recording and then, transcribe the audio from the webinar at a later date.
When you stop recording, you can extract the audio file and then upload it to a service like Otter.ai.
This allows you to get a transcript of what was said in the webinar.
This can be useful in many situations – for example, if you want to create blog posts or articles based on the webinar's content, the process is made that much easier.
It's also great if you're creating a tutorial or template that follows the webcast's content.
You Can Edit Out The Downtime
When you screen capture a webinar, you can edit any downtime, such as when the host takes water breaks, experiences technical problems, or goes back and forth while finding the right slide.
This means that you can create a more concise recording that gets straight to the point.
If you are recording your own webinar before putting it live, you can eliminate any imperfections you find, allowing you to publish a more polished product.
Recording A Webinar Vs. Taking Screenshots
If you are recording someone else's webinar, consider that recording a webinar is not the only way to save information.
You can also take screenshots of the slides during the webinar, which can be helpful if you want to refer back to specific parts of the presentation.
You could even go for a combination of webinar recording and screenshots so that you get the best of both worlds.
Considering Webinar Platforms
If you are hosting a webinar yourself and want to allow participants to record your webinar, you can decide to make their life easier with a few considerations.
Various webinar platforms now offer in-built recording features that make it easy for the webinar to be recorded and the replay link to be sent to participants.
Having high-quality, real-time recordings is also essential if you plan on using your webinar content to generate leads or convert prospects into sales using your webinars.
That said, live streaming takes up a lot of bandwidth, affecting the quality of your recording.
The last thing you want is your webinar recording to be choppy and have low-quality audio and video.
Doing your research on the recording quality is important before choosing a webinar platform.
In addition, some webinar recording software might charge extra for the recording feature, so look at the pricing plans (and what's included) before deciding on a platform.
Wrap Up.
Having a webinar video you can access anytime is extremely valuable, regardless of whether you're the host or an attendee.
A recorded webinar allows you to go back and reference the content, share it with others, or even create future content based on the topics covered.
While some webinar platforms have built-in recording features, not all do.
If they don't (or the feature has been disabled) you can use both paid or free recording software, or even the screen capture software on your computer, phone or tablet, to record your webinar in question.
If you do, always ensure that you do not record material that is copyrighted, or that you have been asked not to record by the presenter, as this could lead to legal problems down the road.
Do you think it's essential to be able to record a webinar?
What's your favorite screen capture software?
Let me know in the comments below.
Further reading on AdamEnfroy.com: In addition to webinar tools, video conferencing tools help businesses communicate with employees and customers worldwide.
There are also virtual conference platforms that help companies host large events virtually.
This all means that there should be no barrier to communication within a company, whether employees are in different countries or different time zones.
Finally, if you want to learn more about specific webinar platforms, here are some further articles to check out:
Disclosure: I may receive affiliate compensation for some of the links below at no cost to you if you decide to purchase a paid plan. You can read our affiliate disclosure in our privacy policy. This site is not intending to provide financial advice. This is for entertainment only.
---
Last Updated on December 8, 2022 by Adam Enfroy