How To Create A Website For Affiliate Marketing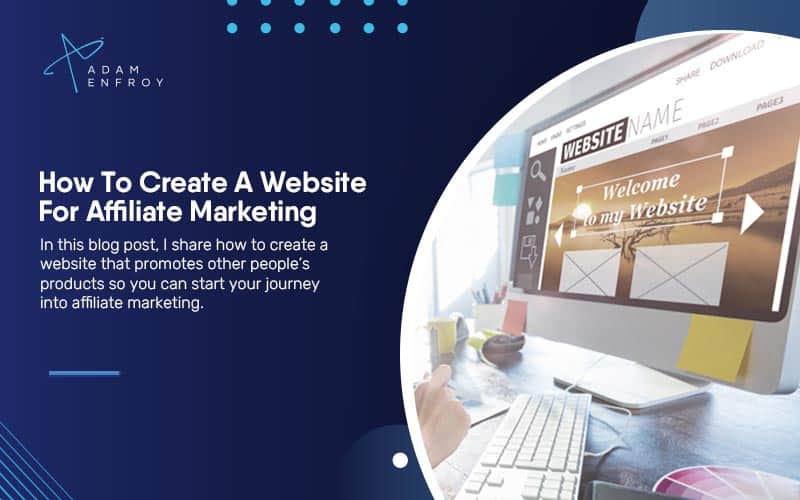 Alex, a high school teacher with a love for technology, found himself feeling unfulfilled and yearning for more creative freedom.
After dabbling in various side hustles (that most often backfired), he stumbled upon a blog about affiliate marketing and was intrigued.
Seeing an opportunity to combine his tech-savvy and entrepreneurial spirit, Alex decided to plunge into the affiliate marketing world.
So, Alex rolled up his sleeves and got to work building an affiliate site.
His website wasn't just a place to sell other people's things—it was like a tour guide helping people find what they wanted and solving their problems.
One morning, Alex woke up and saw he made money while sleeping.
His website was doing its job even when he wasn't.
And the best part?
He didn't have to break the bank to make it happen.
As days turned into weeks and weeks into months, Alex's website grew better and better.
He was learning so much, his business was growing, and he was making more money.
All this started with one simple step — building the right website.
In this blog post, I'll share how to create a website that promotes the right products to the right people so you can start your journey into affiliate marketing.
Creating An Affiliate Marketing Website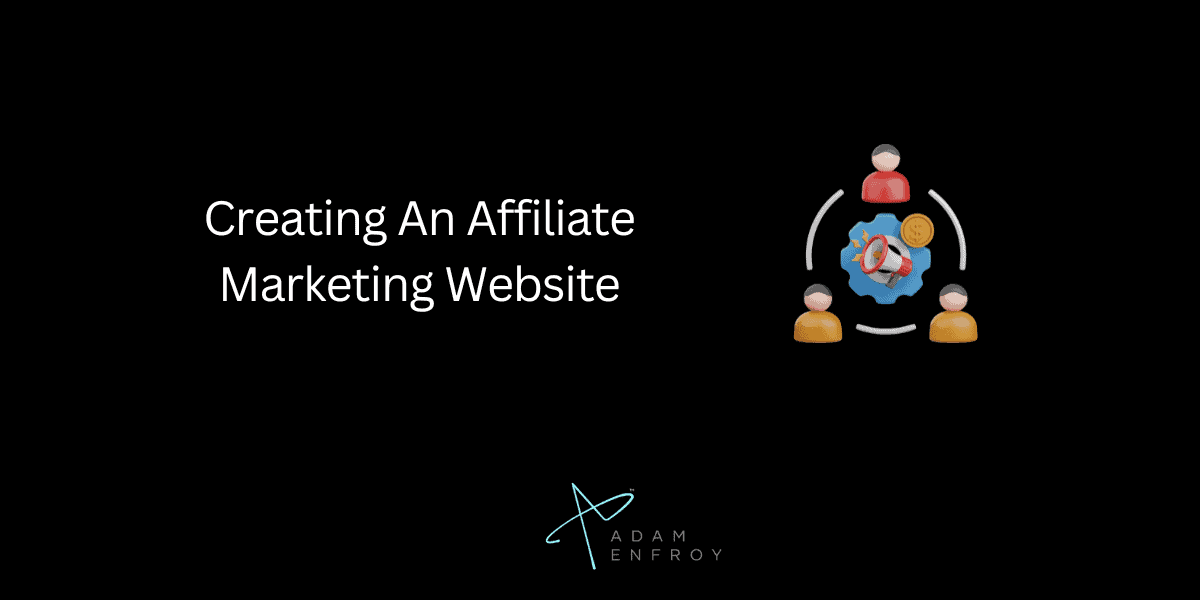 Here's the process of creating a website for affiliate marketing.
Choose Your Niche
The first step in creating a website for affiliate marketing is to choose your niche.
A niche is a specific area that you want to focus on.
For example, you can choose the beauty niche if you love skincare products.
Once you have chosen your niche, you can look for affiliate programs that offer related products.
Research Affiliate Programs
Look for programs that offer products that are relevant to your niche.
Some popular affiliate programs include Amazon Associates, ClickBank, and ShareASale.
Remember to read the terms and conditions before joining any program.
Register A Domain Name And Hosting
A domain name is the name of your website, and hosting is where your website will be stored.
You can register a domain name and hosting from companies like Bluehost, HostGator, or GoDaddy.
Install WordPress
WordPress is a website page builder that makes it easy to create a website. (Especially if you want to start a blog-style affiliate site!)
Most hosting providers offer a one-click installation of WordPress.
Once you have installed WordPress, you can start customizing your website.
With plenty of WordPress plugins, templates, and themes to consider, it's not hard to get your new website to work how you want it to.
A successful affiliate marketing website is made easy with a WordPress site.
Join The Right Affiliate Programs And Start Promoting
Once your website runs, it's time to join affiliate programs and promote products.
Choose products relevant to your niche and create content promoting those products.
Use social media, email marketing, and search engine optimization to drive traffic to your website.
Choosing The Right Niche
In affiliate marketing, choosing the right niche is critical to the success of your website.
Your niche determines the products you promote, your target audience, and the competition level you face.
With so many options, selecting the perfect niche for your online business can be overwhelming.
Choose A Niche That You're Passionate About.
The first step in finding a profitable niche is identifying your interests.
What do you love talking about?
What excites you?
Building a website on a topic you're passionate about will make the process more enjoyable and sustainable in the long run.
Plus, you'll be able to produce high-quality content that resonates with your audience.
Avoid Niches That Lose Popularity Quickly
While it's essential to take advantage of trending topics, it's equally important to avoid niches that lose popularity fast.
Niches with a short-term lifespan can lead to a lack of consistent traffic and income for your website.
Always think long-term and choose a niche that has the potential to grow and evolve.
Consider Top Industries
If you're starting, consider niches with a high potential for profitability.
Some of the top affiliate niches include:
Finance
Technology
Education
Health and Wellness
Gaming.
Not only are these markets growing, but they also offer a vast selection of products and services to promote.
Focus On Your Unique Value Proposition
Remember that your niche is only part of the equation.
What makes your website unique is your value proposition.
Identify what sets you apart from your competitors and how to add value to your audience.
This differentiation will help you to build a brand, stand out in a competitive market, and generate more conversions.
Understanding Content And Products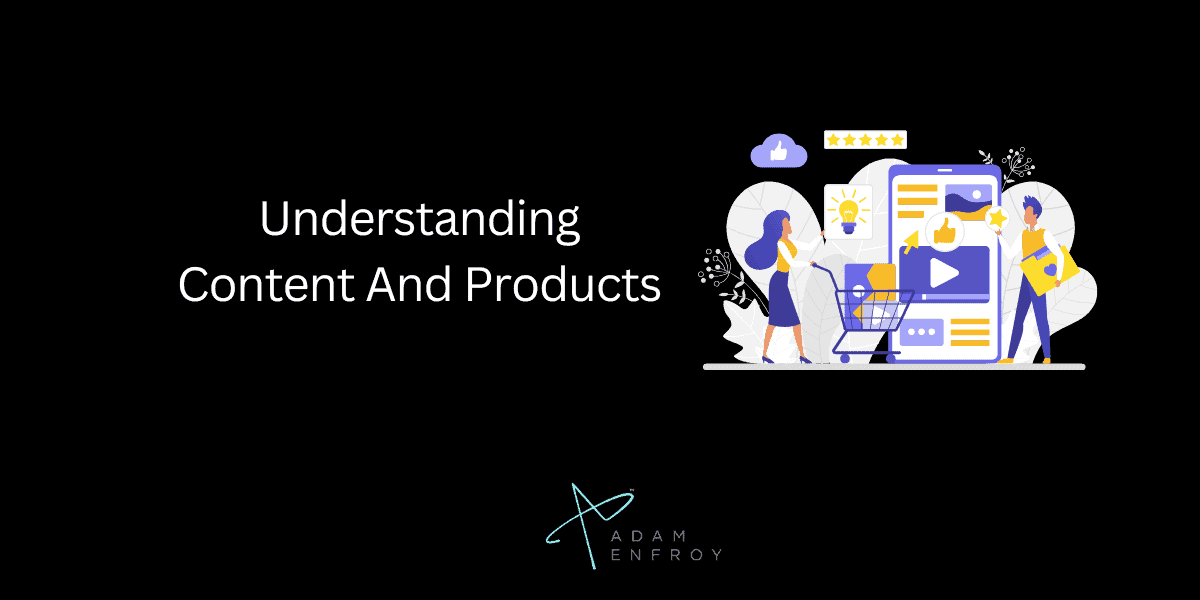 Creating valuable content is essential in affiliate marketing because it attracts and retains your audience.
The content you create should solve your audience's problem and provide value.
You can create content in various forms, including blog posts, videos, podcasts, webinars, or infographics.
A crucial aspect of affiliate marketing is promoting products you believe in.
You build trust with your audience, and they're more likely to purchase through your affiliate link.
You can promote products by writing product reviews, creating comparison charts, or showcasing them in video tutorials.
A call-to-action (CTA) is a statement that encourages your audience to take a specific action.
Creative CTAs can significantly increase your conversions.
You can use CTA buttons, pop-ups, or banners throughout your website.
Social media is also great for engaging your audience and building a community.
You can share your content, participate in discussions, and run social media campaigns to drive traffic to your website.
If you're unsure of the type of content to create, check out this post on affiliate marketing for dummies to help you get started with content creation.
Choosing The Best Affiliate Marketing Programs
You have two options when choosing affiliate marketing programs: in-house programs or affiliate networks.
Bigger companies offer in-house programs, while affiliate networks act as reliable middlemen.
Some popular affiliate marketplaces include Commission Junction, ShareASale, and Clickbank.
Both have advantages and disadvantages, but ultimately, it comes down to personal preference.
Before becoming a member of an affiliate program, research the reputation of the business and its relevance to your niche.
You want to ensure the company has a good reputation and is well-regarded in the market.
Additionally, you should consider the commission rates, cookie duration, and terms and conditions.
High-paying affiliate programs mean you earn more money per sale.
A long cookie duration allows you to earn commission on sales made long after someone clicks your referral link.
You have the freedom to join multiple affiliate programs, whether they are in-house or through an affiliate network.
Diversifying your portfolio and promoting products from different companies is a smart strategy.
However, be careful not to spread yourself too thin.
Only promote products relevant to your niche and that you have personally tested.
The Various Types Of Affiliate Marketing Websites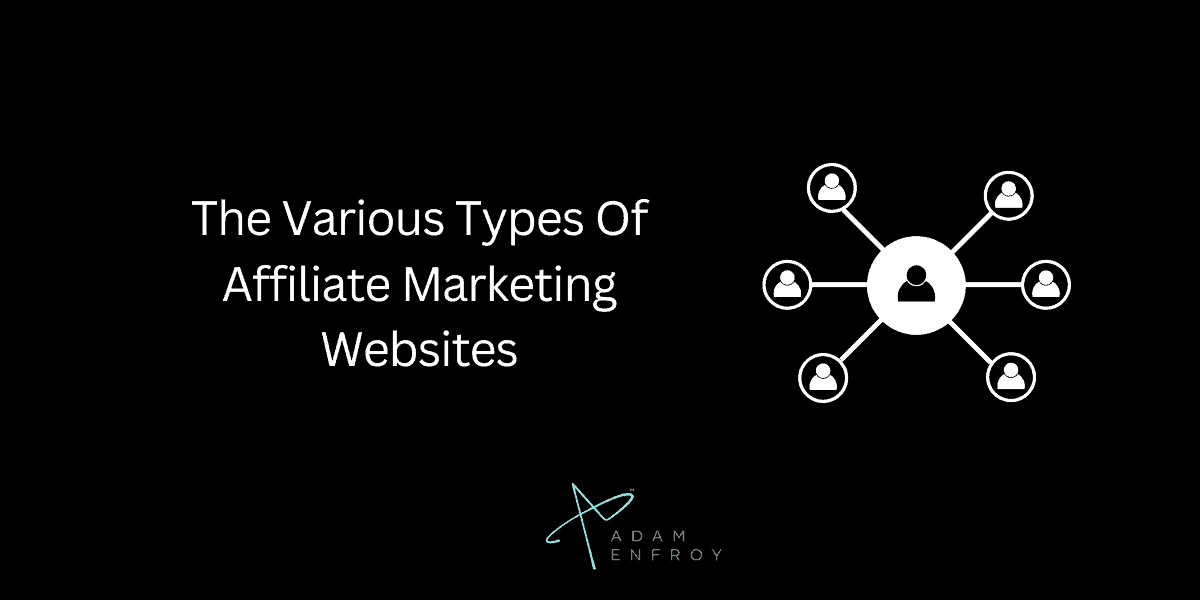 While many people are familiar with blog-style affiliate marketing, you can use other websites to model your own and earn income from affiliate programs.
Let's first explore what a blog is about and then cover other affiliate-based websites.
Blogs
One of the most popular affiliate marketing website types is a blog.
Bloggers create content that promotes affiliate products or services in their niche.
For example, a fashion blogger might promote clothing items from a particular brand, while a tech blogger might review products from electronics companies.
Blogs can be very profitable, but they require dedication and regular updates to keep readers interested.
The key is creating valuable content that informs and entertains readers while promoting affiliate products.
Retail Listings
Retail listings affiliate marketing sites handpick popular products from popular retailers and redirect customers to those products using affiliate links.
This type of website can be a great way to promote various products from different retailers and niches.
For example, several retailers curate Amazon products and earn affiliate commissions when customers purchase through their site.
This type of website requires less content creation but requires more attention to product selection to ensure they're promoting high-quality products.
Product Review Sites
Product review affiliate marketing websites provide in-depth reviews of products in a particular niche and include relevant affiliate links.
Gadget Review, for example, specializes in electronics and tech products and provides comprehensive reviews.
Readers can click on affiliate links within the review to purchase products, and the website earns a commission.
This type of website requires expertise in the relevant niche and the ability to create detailed reviews.
Price Comparison Sites
Price comparison affiliate marketing sites allow users to compare prices from different retailers and providers.
Skyscanner, for example, compares flights, hotels, and car rentals from different providers and earns a commission when users book through their site.
This type of website requires access to data feeds and creating a user-friendly interface that allows for easy price comparison.
Your Web Hosting Plan And Domain Name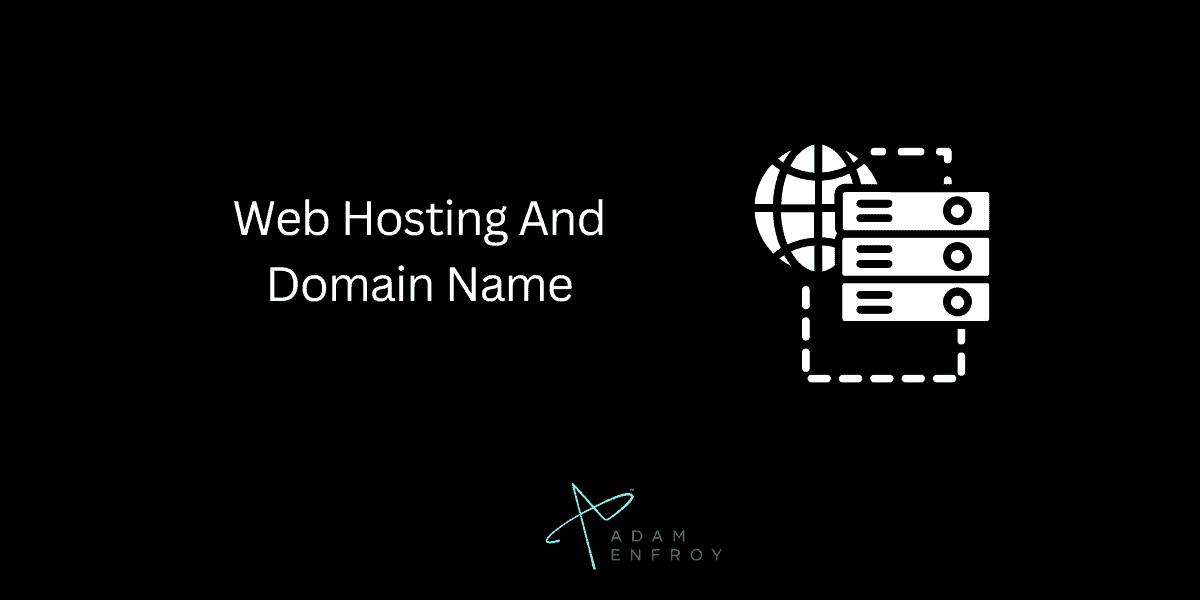 Your web host is the company who provides all the servers and software needed to make your website or online business run.
Various web hosting providers are available, but not all are created equal.
When selecting a web hosting provider, consider factors such as:
Speed
Security
User-friendliness
Price
Support
Scalability.
If you're a beginner, shared hosting or WordPress hosting is ideal.
Shared hosting is affordable and easy to set up, while WordPress hosting offers scalability and user-friendliness.
Some web hosts offer additional features like website builders, email hosting, and SSL certificates.
Regarding your domain name, you have two options: a custom domain name or a free one that includes the web host provider's name.
Choosing a custom domain name is advisable to make your website look professional and trustworthy.
When selecting your domain name, make sure it is short, simple, easy to spell, and preferably includes relevant keywords that align with your niche.
Consider using a top-level domain, such as .com, .org, or .net, as it will help you target a specific audience.
Use a domain name generator if you're stuck choosing a domain name.
A domain name generator can help you brainstorm unique and creative content ideas that align with your niche.
Enter a keyword related to your niche, and the generator will list available domain names.
Some domain name generators even offer additional features, such as:
Domain name availability checker
Domain registrar
Domain name value estimator.
Choosing A Web Platform For Affiliate Marketing
If you're a beginner, choose a platform that's user-friendly and easy to navigate.
Look for a platform that simplifies website-building with drag-and-drop interfaces and visual editors.
Some popular user-friendly platforms are Squarespace and Wix.
However, remember that these platforms can have limitations in customization and scalability.
Your website is the heart of your digital marketing strategy, so having the flexibility to customize its design and functionality is critical.
A platform like WordPress provides endless customization possibilities through its vast array of plugins, themes, and widgets.
With WordPress, you can build a professional-looking website without any coding skills.
Plus, you can scale your website as your business grows with more advanced customizations.
Affordability is also an essential factor when choosing the perfect web platform.
While free platforms are available, remember they come with limited functionalities and customization options.
Premium platforms like WordPress can give you more flexibility, but they come with a cost.
You'll have to use hosting companies (like Hostinger, Siteground or HostGator) that offer affordable hosting packages.
Then, you can install WordPress through its auto-installer, saving you valuable time and money.
No matter how experienced you are, technical issues can arise anytime, so having reliable support is crucial.
A platform like WordPress provides an active community of developers, bloggers, and users who can help you troubleshoot your website issues.
Additionally, Hostinger offers 24/7 customer support through live chat or email so that you can solve any hosting problems quickly.
Most website traffic comes from smartphones and tablets, so having a mobile-responsive website is essential.
A web platform like WordPress uses responsive design principles to optimize your website's display across all devices.
The responsive design ensures a seamless experience for your visitors and improves your site's search engine rankings.
Building A Case For Compelling Content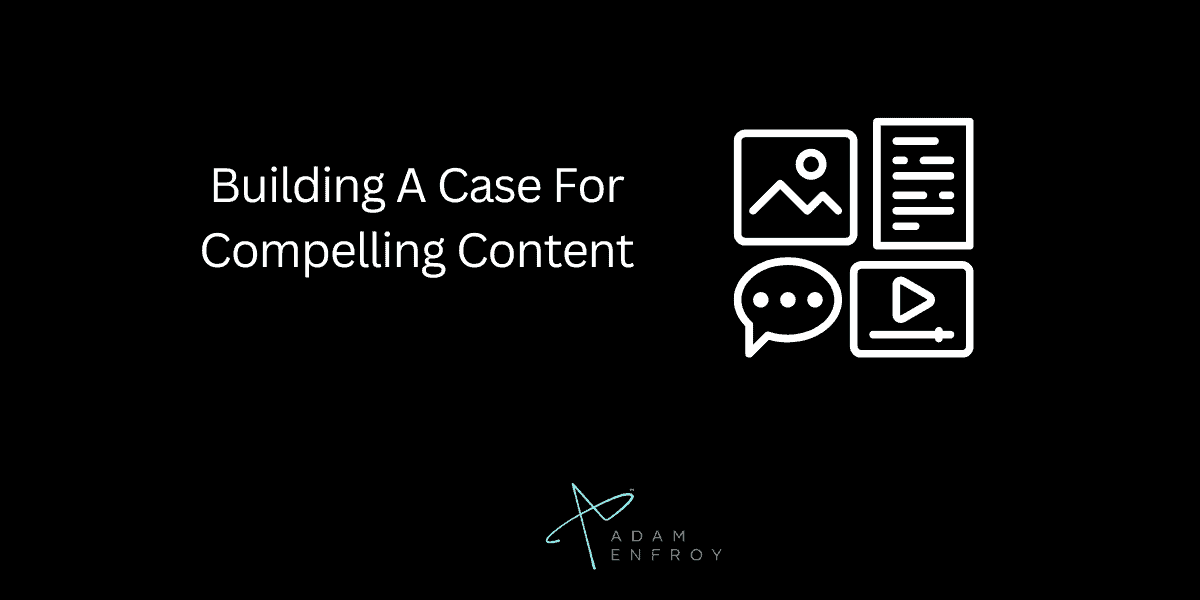 While people in the web world throw the word content around, it's essential to understand what makes content effective.
The first step in creating compelling content is to know what your target audience is searching for.
Do this by conducting keyword research.
Once you identify your niche's most popular search terms, you can create content that answers your audience's questions.
Use tools like Google Keyword Planner or Ubersuggest.
The next step is to come up with ideas for your content.
Sometimes it can take a lot of work to develop new topics or angles for your blog posts.
That's where SurferSEO's Content Planner comes in.
This tool analyzes the top-performing content in your niche and provides insights into the type of content your audience is interested in.
Consistency is critical when it comes to producing content.
Organize your keywords on a content calendar or project management tool like Asana or Trello to maintain consistency.
These management tools ensure you produce content regularly and address your audience's most critical topics.
Evergreen content is always relevant to your audience, regardless of trends or current events.
Focusing on evergreen content will ensure that your content continues to attract traffic and generate leads long after you publish it.
However, you should also align your content with your niche's best-selling affiliate products or significant events.
Finally, the most critical component of your content is your headline.
Your headline attracts readers to your content and makes them want to read more.
Take the time to craft compelling headlines that accurately represent your content and pique your reader's interest.
Keeping In Mind Your Search Engine Rankings
Various integrated SEO methods can help you transform your search engine ranking and maximize your affiliate marketing efforts.
Internal Linking
Internal linking is the process of linking relevant pages within your website.
It allows users to navigate your site easily and helps search engines understand your site structure.
Link relevant content together to get the most out of your internal linking.
Moreover, linking is a great way to signal which pages you think are essential to Google.
You can leverage this technique to establish a content hierarchy and drive traffic to your most valuable pages.
Alt Text Descriptions
Images are essential to a website because they attract and engage readers.
However, search engines can't read images, so providing descriptive text for every image on your website is crucial.
That's where alt text comes in – a description of the image that appears when the platform cannot display it.
Alt text also helps search engines better understand the context of your content and boost your search engine ranking.
Speed And Mobile-Friendliness
Google's algorithm values websites that load quickly and are mobile-friendly.
To optimize your website for speed, consider cleaning up your code, optimizing images, and using a content delivery network (CDN).
Besides, using responsive design, you can optimize your website for mobile.
Optimization improves the user experience and helps you rank higher in search engine results.
Guest Posting
Guest posting establishes authority in your niche, drives traffic to your website, and gets backlinks.
To find the best guest posting opportunities, look for websites relevant to your niche and with high domain authority.
Then, craft high-quality content that adds value to the community and boosts your authoritativeness.
Content marketing means creating valuable and relevant content to attract and retain a clearly defined audience and drive profitable customer action.
A well-planned content marketing strategy can help you improve your search engine ranking, increase brand awareness, and reach a wider audience.
Ensure you optimize your content with relevant content tags.
Doing so can help you rank higher in search engine results.
Utilizing Social Media Platforms
For an affiliate marketer looking to grow their affiliate marketing business, optimizing social media profiles for affiliate marketing is one of the first steps.
LinkedIn, for example, presents a unique opportunity for B2B affiliates to find potential clients and drive traffic to their websites.
Promoting affiliate links through social media content is another effective strategy.
Creating engaging and visually appealing posts incorporating affiliate links can increase click-through rates.
It's also essential to engage with followers to drive traffic.
Responding to comments and messages and creating a sense of community can increase the chances of followers sharing your content.
Lastly, influencer marketing has proven to be a perfect match for affiliates.
Collaborating with popular social media influencers can expand your reach and increase affiliate sales.
Building An Email List For Affiliate Marketing
Affiliate marketing requires building relationships with potential customers.
An email list is the perfect way to communicate with them consistently.
For beginners, a strong email list can make all the difference in achieving success in affiliate marketing.
Strategies for growing your email list include offering valuable content, creating lead magnets, and optimizing your website for conversions.
Leveraging email automation can further streamline affiliate promotions and save time.
Creating high-conversion email campaigns involves crafting compelling subject lines, using personalization, and incorporating a strong call to action.
Affiliate marketers can increase their chances of success by prioritizing creating a robust email marketing list and implementing effective email marketing strategies.
Monetizing Your Affiliate Marketing Website
A great way to integrate display advertisements is by using Google AdSense or other ad networks to display ads relevant to your affiliate niche.
Additionally, offering sponsored content opportunities can provide an additional stream of revenue.
It can be sponsored reviews or sponsored posts, in which companies pay for a mention or write-up on your affiliate sites.
Another way to supplement income is by using Pay-Per-Click (PPC) ads.
They include Google Ads to target relevant keywords and drive additional traffic to your e-commerce or Amazon Affiliate Program.
Lastly, building a premium membership section can attract loyal customers willing to pay for exclusive content and access to deals or promotions.
Overall, there are various ways to monetize your affiliate marketing website.
Experimenting and finding what works best for your niche and audience is essential.
Analyzing And Optimizing Your Affiliate Marketing
One way to do this is by understanding key performance indicators (KPIs) such as click-through rates, conversion rates, and revenue per click.
Utilizing Google Analytics for performance tracking can provide valuable insights into your website's traffic, engagement, and conversion rates.
Additionally, A/B testing can enhance affiliate conversion rates by testing elements like headlines, calls-to-action, and page layouts.
Also, conduct regular performance reviews and adjustments to ensure your affiliate marketing strategy constantly improves and stays relevant.
Using tools like ThirstyAffiliates can also be beneficial in managing and optimizing affiliate links on your website.
How To Create A Website For Affiliate Marketing – FAQ
Do Website Hosting Platforms Provide A Free Domain With Their Plans?
While some hosting platforms may provide a free domain by purchasing their plans, this is not always the case and can depend on the individual hosting platform.
Does A WordPress Theme Need To Be Purchased Separately?
Generally, a paid WordPress theme must be purchased separately from the hosting platform.
However, there are thousands of free themes available online which can be installed on your website.
How Does Affiliate Marketing Work?
Affiliate marketing establishes a partnership between the product or service provider and an affiliate.
The affiliate then promotes the products or services of the provider to potential customers in exchange for a commission when sales are made.
Is Passive Income A Good Source Of Income?
Passive income is often touted as an easy way to make money, but it does require hard work.
Building an online business or investing in the stock market can take considerable effort and time before you start to see results.
However, once established, passive income can be a great source of supplemental income.
Wrap Up.
Building a thriving affiliate business involves time, energy, and resources.
It requires research, careful planning, and ongoing management.
But, with the right approach and a commitment to hard work, an affiliate business can provide a valuable source of income.
You can create a successful and profitable affiliate business by following the above tips.
Further reading on AdamEnfroy.com: The price of the product you're promoting can significantly impact your earnings.
High-ticket affiliate marketing can mean bigger profits in this case.
Moreover, as artificial intelligence improves in an ever-evolving digital landscape, leveraging AI in your affiliate marketing efforts can give you a competitive edge.
Editorial Process:
Our reviews are made by a team of experts before being written and come from real-world experience. Read our editorial process here.
Some of the links in this article may be affiliate links, which can provide compensation to us at no cost to you if you decide to purchase a paid plan. These are products we've personally used and stand behind. This site is not intended to provide financial advice. You can read our affiliate disclosure in our privacy policy.