AI Blogging: How to Use AI Writing Tools For Your Blog in 2023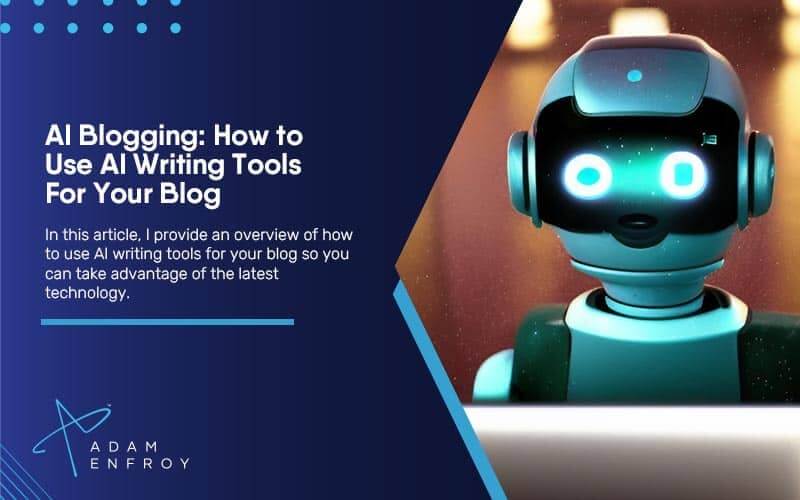 Writer's block is real.
You're not alone if you've ever struggled to find the right words when creating content for your blog.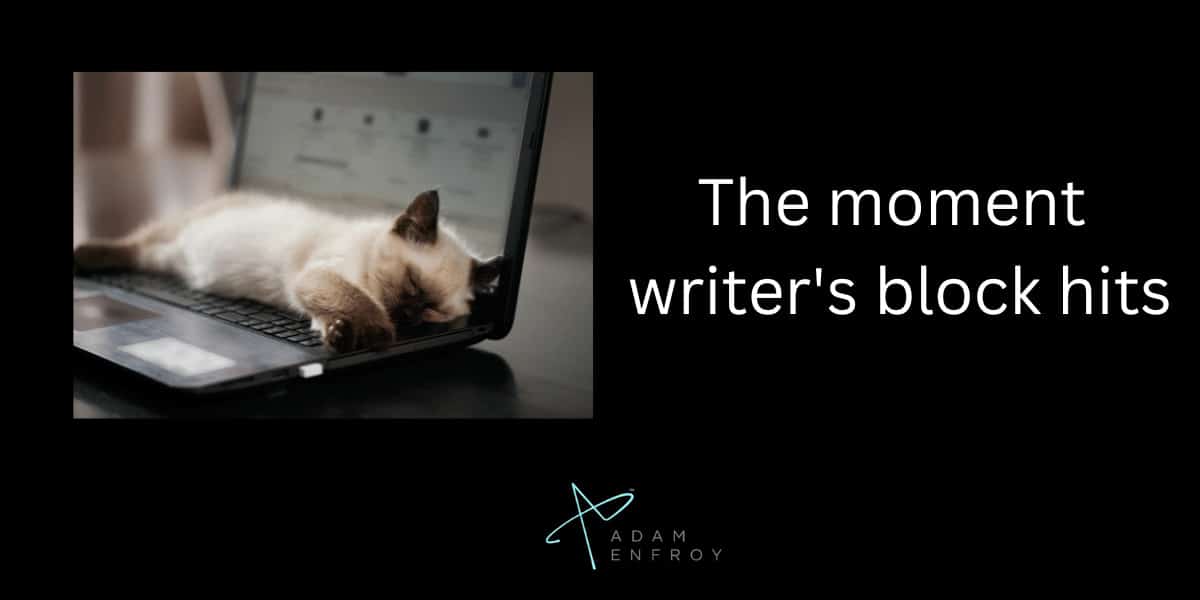 The good news is that there is a better way!
With AI creating as many as 29% of all campaigns and experiences around us, it's time to use AI's power.
In this article, I'll provide an overview of how to use AI writing tools for your blog.
What Is AI Blogging And How Does It Work?
AI writing tools use artificial intelligence to help with the writing process.
These tools can help with grammar checking, suggesting topics, or even drafting articles.
The way AI writing tools work depends on the individual platform, but they generally use algorithms to analyze data and then provide recommendations or corrections accordingly.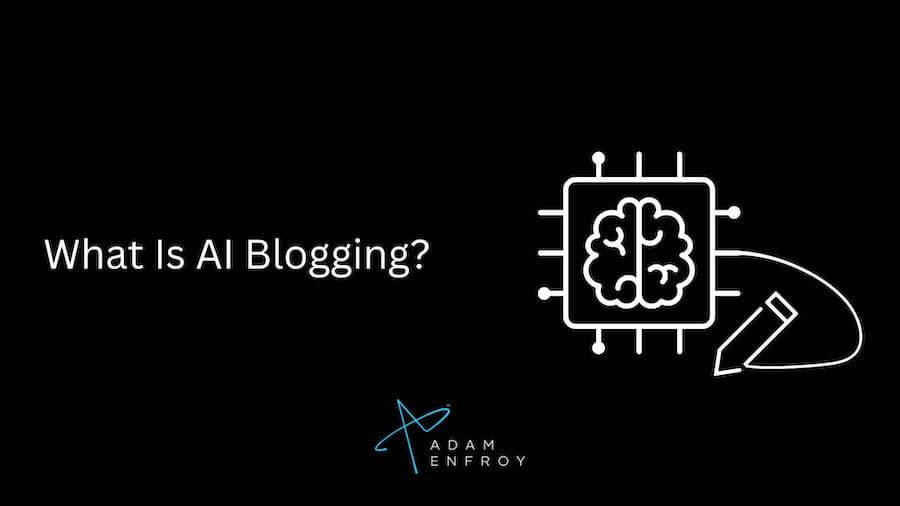 AI writing tools also often use natural language processing (NLP) technology to understand the context of what is being written and make suggestions accordingly.
They can also consider user preferences, such as writing style, tone of voice, or word choice.
One can tailor AI writing tools to their specific needs and preferences.
How To Use AI Writing Tools
If you want to take advantage of the latest AI blogging tools, here are a few steps to get started:
Perform Keyword Research: AI writing tools can help you find high-ranking keywords in your content. Keyword research is essential as it will help ensure that your blog posts appear higher in search engine results pages (SERPs).
Utilize Topic Suggestions: AI blogging tools can offer topic suggestions based on trends or popularity in your industry. These suggestions can help you keep up with the latest trends and create content that resonates with readers.
Create an Outline: AI blogging tools can help with the outlining process by suggesting ideas for structure and flow within a blog post. A solid blog post outline will ensure you hit all the necessary points in your final output.
Draft Content: AI text generators can also assist in drafting content. Some tools can even generate entire articles from scratch, allowing you to quickly create high-quality content without doing much of the heavy lifting yourself.
Edit and Polish Content: AI blogging tools can help you edit and polish your content by suggesting changes or improvements. This process includes grammar checks, spelling corrections, word choice, etc.
Perform an SEO audit: After finishing your blog post, AI blogging tools can perform an SEO audit to ensure the content is ready for search engine visibility. Tools like Surfer SEO can help you identify potential SEO issues and ensure your content is of the highest quality.
Build Links To Your Blog: After completing all the steps mentioned above, AI writing tools can also help you build links to your blog for further visibility and engagement. Keyword rank tracking software can help you identify which keywords drive the most traffic and focus your link-building efforts accordingly.
The Connection Between AI and Content Writing
As AI tools better understand language, people can use them to create more tailored and personalized content for readers.
With artificial intelligence, writers can create more engaging content better tailored to their audience.
Whether creating long-form content or simply wanting to get rid of writer's block, an AI writing tool can be a huge help.
For those that struggle with the writing process, an AI tool bridges the gap between ideas and their execution.
The more time passes, the fewer the reasons not to write blog posts confidently, as AI tools can provide the support you need to create great content.
The Benefits Of Using AI Writing Tools
Here are some of the main benefits of using AI writing tools.
Save Time And Money
Whether creating an entire blog post or focusing on specific elements such as grammar, punctuation, and spelling corrections, AI writing tools can help you finish the job faster, saving you time and energy.
With SEO optimization being a big part of having a blog that performs well, AI writing tools can help you increase the SEO score of your content by automatically making sure that writers use keywords in the right place.
In addition, using templates when writing blog posts can save you from having to start from scratch every time.
Generate Content In Large Quantities
With blog writing, quantity is just as significant as quality.
As you create blog posts, AI writing tools can help you generate more content faster.
Using tools like Jasper (formerly Jarvis), Copy.ai, and WordAI, you can write long-form content that is both engaging for readers and SEO-friendly for search engines.
Then, with AI SEO tools, you can ensure the content is well-optimized.
As your writing assistant, an AI tool can also develop ideas to help generate more topics or subjects to blog about.
Provide High-Quality Content
Grammar is a big part of how professional and polished content looks.
From the moment you create a blog post outline, write your intro and body paragraphs and conclude with the final touches on punctuation – accuracy matters!
An AI grammar checker tool can check for typos, spelling mistakes, and incorrect grammar and punctuation.
The readability of a post also plays a big part in how successful it will be.
AI writing tools can make your content easier to digest by finding better ways to structure or reword sentences.
In addition, plagiarism is another issue that content creators must be aware of.
With Google penalizing duplicate content, using an AI tool to generate original content is vital in avoiding copyright infringement problems.
A workflow that incorporates all of the above elements is critical.
Help Writers Come Up With Ideas
Tools can help writers get the creative juices flowing faster.
Using natural language processing, they can do everything from blog post ideas to outlines.
AI tools can also state the same facts differently while helping you develop more engaging blog titles.
If you're creating content briefs for your writers, such tools can also help you craft succinct briefs that help writers understand the task.
For every piece of content that used to take days, an AI writing tool can help writers do it in minutes.
The Cons Of Using AI Writing Tools
Despite the benefits, there are some drawbacks to using AI writing tools.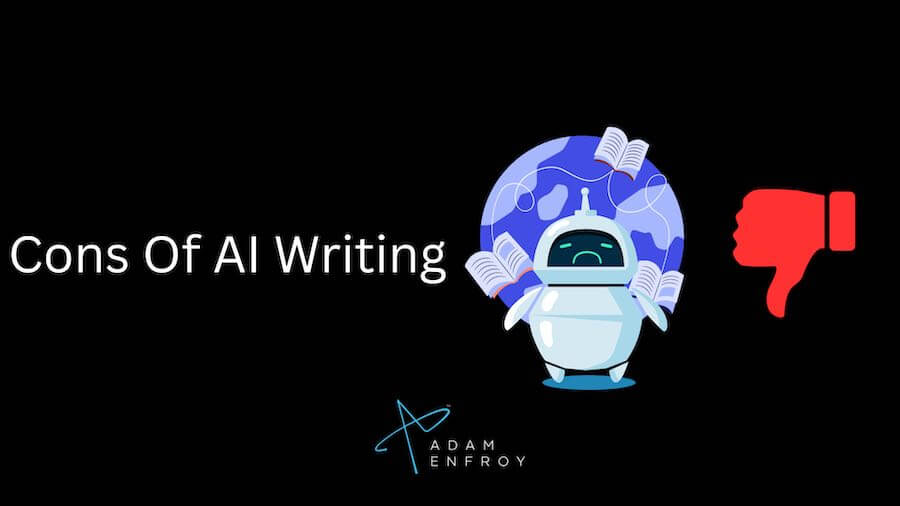 AI Writing Tools Require A Certain Level Of Expertise
Businesses must invest in training and onboarding staff members using the technology.
It's unreasonable to expect someone to start using an AI tool without prior experience or training and generate high-quality content.
AI Writing Tools Need To Be Fact Checked
Humans must fact-check AI tools' content output to ensure accuracy and relevancy.
When creating the first draft, you should ensure the content is well-researched, authentic, and appropriate for the topic.
With long-form content, this becomes a more complicated task as there will be more information to check.
Writing articles in specific niches where AI tools cannot deliver accurate results might not be worth investing in the technology.
AI-Driven Algorithms May Not Always Provide The Desired Results
While AI tools are excellent for keyword research and grammar checking, machine learning still needs to catch up in more complex tasks.
As a result, you might have to rewrite some generated content to make it more engaging and compelling.
Google's Helpful Content Update
In mid-2022, Google released its Helpful Content Update, aimed at AI writing software and machine learning algorithms.
Here are some of the e critical aspects of this update.
Focus On People-First Content
From generating content ideas to building landing pages using AI and natural language processing, Google's Helpful Content Update seeks to encourage people-centric content creation that puts users first.
The focus on providing helpful information with clear structure and formatting is there to improve the user experience when interacting with search engine results.
Avoid Creating Content For Search Engines First
While SEO is integral to driving website traffic, the Helpful Content update reminds us that SERPs should also provide useful information for readers.
The user experience should be paramount in any content creation effort, and writers should avoid creating content solely for search engine optimization.
By providing helpful information to readers, your website will also benefit from improved SEO results.
How To Choose The Right AI Writing Tool For You
Here are the main factors to consider when choosing an AI writing tool for your content creation needs.
Speed Of Implementation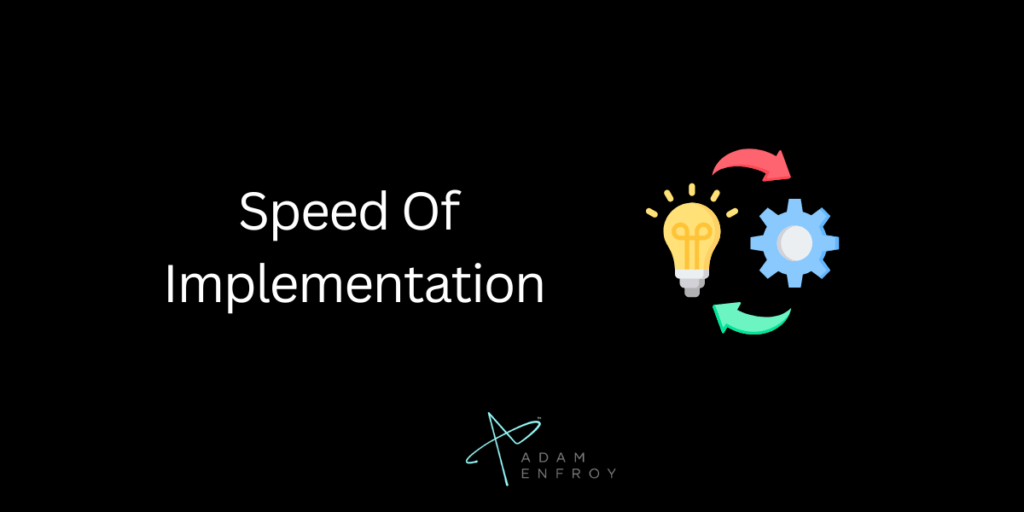 Any content generator worth using should offer a fast and easy setup, so you can start leveraging the technology quickly.
Whether creating social media posts or long blog posts on a subject matter, you want to be able to get up and running in no time.
Cost-Effectiveness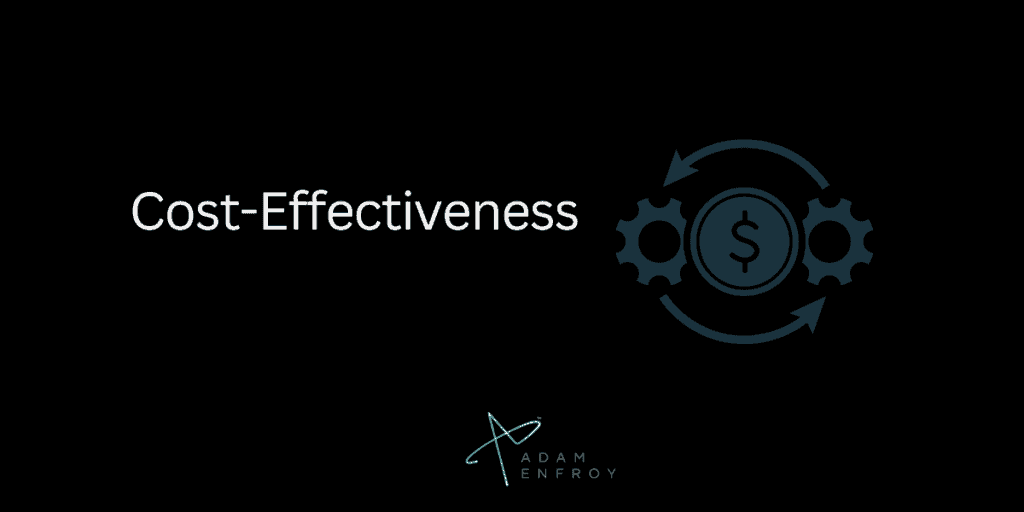 Many apps now exist in the AI space, but ensuring the one chosen is cost-effective and offers competitive pricing options is essential.
As a content writer, you want pricing options that suit your budget and usage levels.
Multiple Features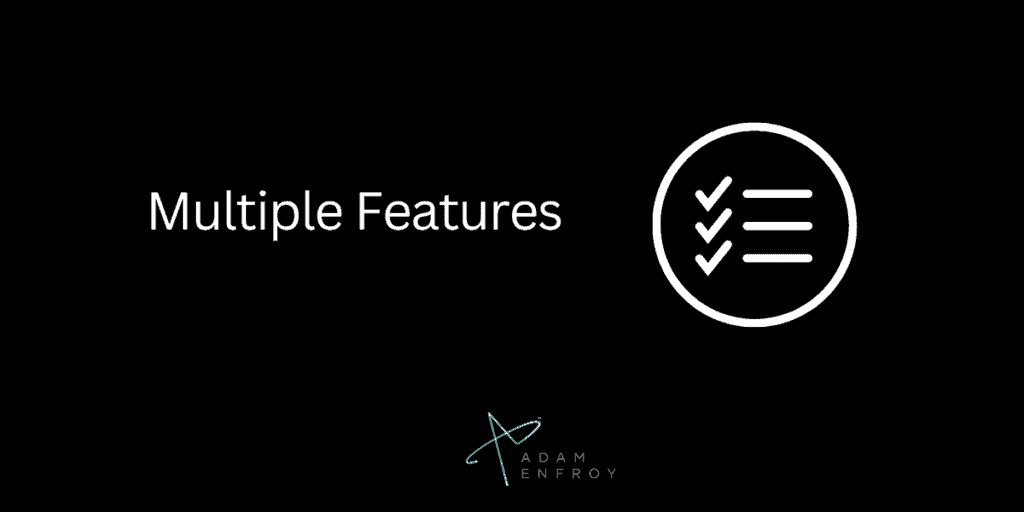 An AI tool that's a one-trick pony won't cut it in the content creation space.
In content marketing, there are various situations in which you may need to produce different types of content.
From copywriting aimed at getting better conversions to generating text to sell products and services, having features that allow for comprehensive coverage is vital.
Accuracy And Reliability Of The Tool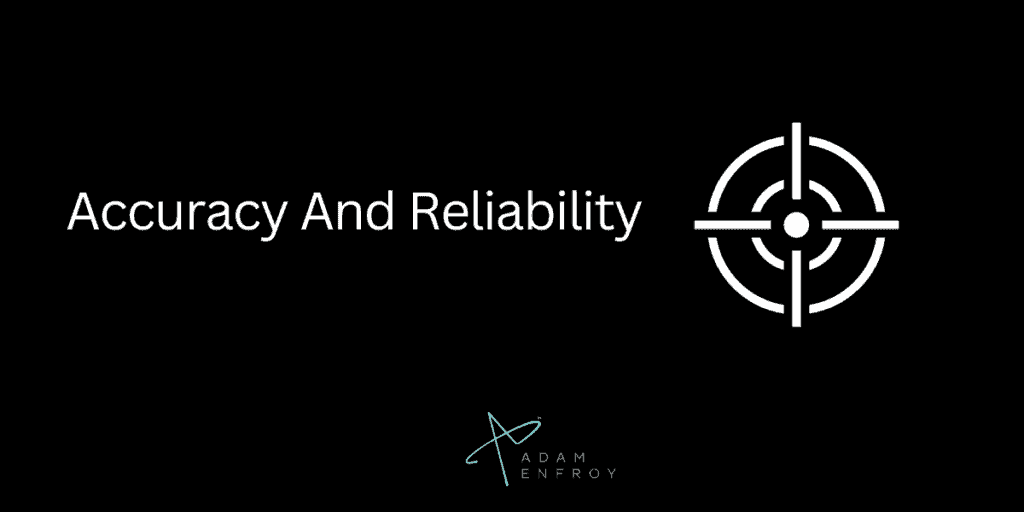 As deep learning gets better, so should the accuracy of your AI writing tool.
Using GPT-3, most tools offer reliable results when creating natural language sentences from scratch.
Choosing a tool that helps you create high-quality content without errors is essential for increased user engagement and SEO optimization.
Security Features To Protect Your Data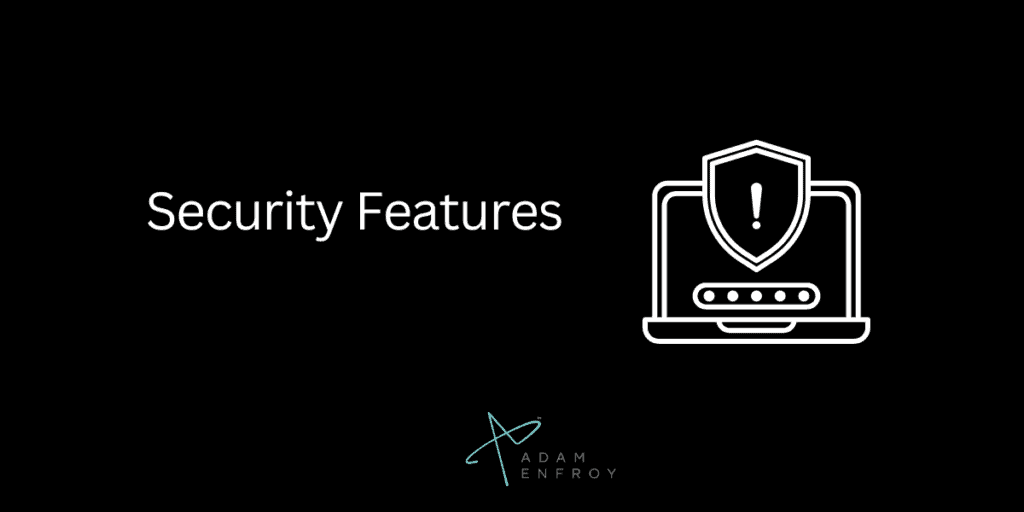 Data security is always top of mind for content creators and marketers.
Remember to consider whether your AI writing tool offers the right level of protection.
For example, using AI tools to boost your marketing strategy might mean that customer data could be vulnerable unless proper measures exist.
Make sure the tool you select has secure authentication protocols in place.
Ensuring Your Blog Content Remains High Quality
Focusing on high-quality blog content is essential for any content creator.
Here are some best practices to remember.
Research The AI Writing Tool You Want To Use
As mentioned in the previous section, researching an AI writing tool's features and functions is key to ensuring it meets your needs.
Your AI blog writing tool should understand syntax and subject matter to provide content that resonates well with your readers.
While starting from a blank page is never fun, some might say it's better than using the wrong AI tool.
From generating social media posts to long-form copywriting text, keeping your goals in mind will help you find the right tool for your needs.
Use A Combination Of AI Writing Tools And Traditional Content Creation Methods
AI-generated content should complement traditional creative writing methods, not replace them entirely.
AI writers can provide valuable insights and gather data that human writers may miss.
However, they must still be supervised by experienced professionals who craft engaging copy.
Make Sure To Proofread And Edit All AI-Generated Content Before Publishing
Even though AI writing tools are becoming increasingly sophisticated, they can't consistently deliver perfect results every time.
Proofreading and editing are still vital in ensuring that the finished product meets quality standards regarding grammar and content.
Investing in a tool that allows you to check the accuracy of your AI-generated content might be helpful.
Try To Integrate Creative Elements Into Your Content
Natural language generation systems can generate primary copies, but their output often lacks creativity and flow.
To create engaging blog content, you should try to add elements of storytelling and style into the mix.
Both AI and human writers can do this, so why not use a mix of both?
Analyze The Performance Of Your Blog Content With AI Writing Tools
Using AI-generated content is a great way to save time while still delivering high-quality blog posts.
However, you should keep an eye out for trends in the performance of your posts and optimize them when necessary.
Keeping track of metrics such as views, shares, likes, and comments will help you identify areas where you can improve.
The Need For Humans In AI Blogging
Artificial intelligence (AI) writing tools are becoming increasingly popular for bloggers as technology develops.
AI blogging software can automatically generate blog posts and articles quickly and efficiently, often with impressive results.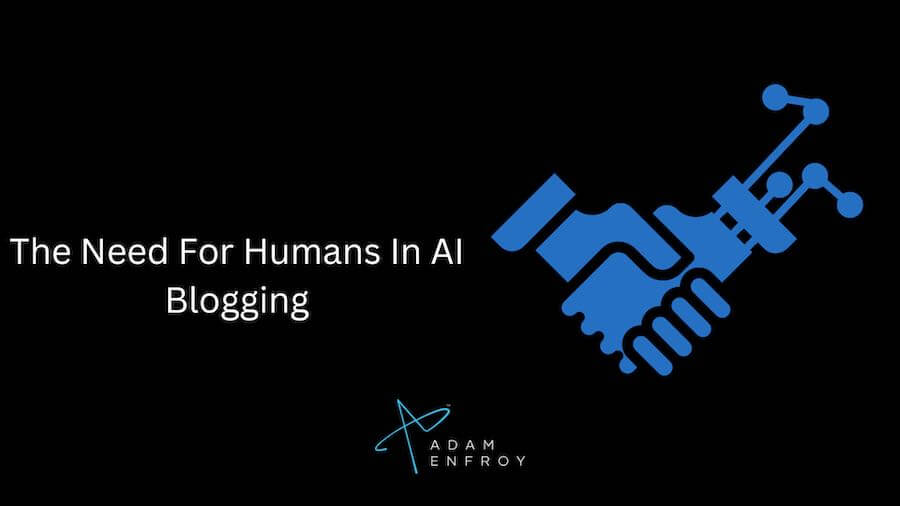 However, it's important to remember that AI is still far from replicating a human writer's creativity and thought process.
The ability of AI blogging software is limited by its programming and algorithms, meaning that while it may help fill in the gaps or produce mechanical pieces of content, it cannot truly replace a skilled blogger.
For won't blog post or article to be successful, it needs to engage readers and compel them to read further.
Doing so requires more than just a few sentences – substance must be behind those words.
AI writing tools cannot provide the same level of depth as an experienced human writer because they are programmed through algorithms that have difficulty understanding complex ideas and emotions.
AI cannot produce content with higher semantic richness, such as creative metaphors or powerful storytelling – these are all things that must come from a human writer's experience and creative talent.
Furthermore, there are specific topics where relying on an AI tool alone won't suffice – for instance, if a blog post deals with controversial opinion pieces or political issues, having a natural person write the essay will lend credibility and authority to the article.
Ultimately, while artificial intelligence writing tools can undoubtedly save time when creating blog posts, they should not be used as a replacement for human writers altogether.
There is no substitute for skillful writing; content should always be written by people who understand h properly convey information using language that readers can relate to and appreciate.
Wrap Up.
AI writing tools can make your writing process easier, faster, and more effective.
They can help you find the right words for any situation, create compelling content, and save time by automating research and editing tasks.
With these tools, you can take your writing to a new level.
Whether you're a professional writer or just starting in the world of writing, AI tools can help improve the quality of your work quickly and efficiently.
Further reading on AdamEnfroy.com: AI story generator tools are becoming increasingly popular among content creators developing engaging pieces.
Ensure you use a reliable tool with secure authentication protocols to ensure the best possible outcome and quality for your content.
With highly demanding freelancing writing jobs, AI writing tools can help you stand out from the crowd and expand your repertoire.
Editorial Process:
Our reviews are made by a team of experts before being written and come from real-world experience. Read our editorial process here.
Some of the links in this article may be affiliate links, which can provide compensation to us at no cost to you if you decide to purchase a paid plan. These are products we've personally used and stand behind. This site is not intended to provide financial advice. You can read our affiliate disclosure in our privacy policy.