Pet Blogging: The Ultimate Guide To Make Money in 2023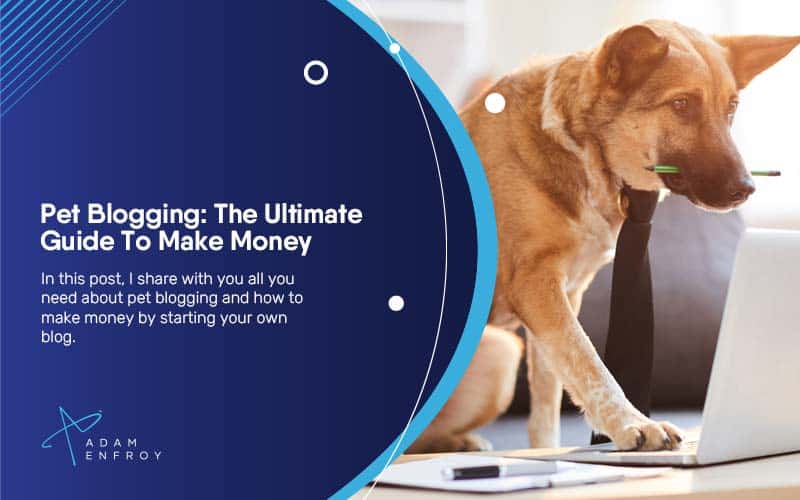 If your pet could blog, they would no doubt write about their fun activities and experiences.
From chasing birds in the garden to napping on the couch, such a blog would be filled with tales of the daily goings-on of life as a pet.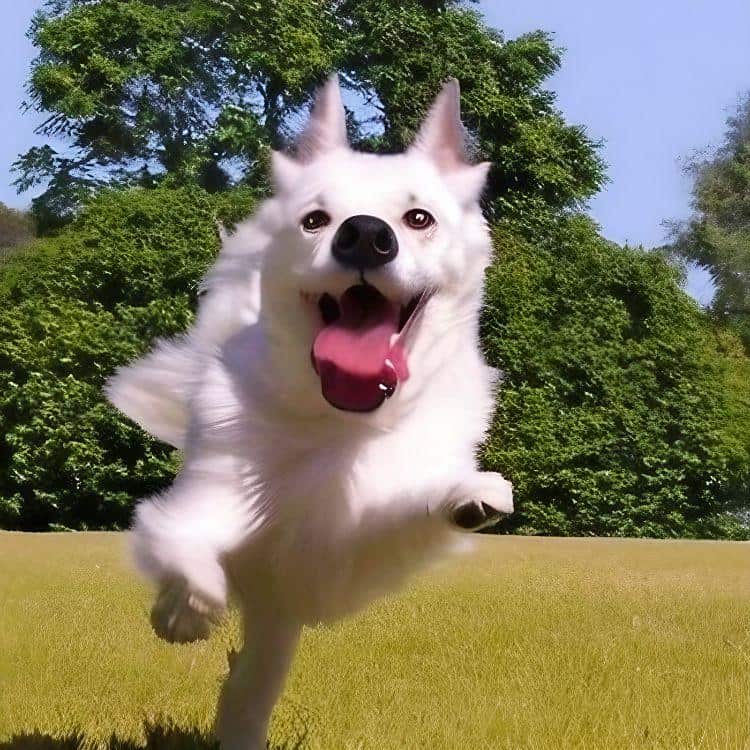 But while it's all fun and games, there is a way to make money blogging through the pet-blogging niche.
If you love your pet and want to share your passion with the world, pet blogging could be the perfect way to make money.
In this post, I share with you all you need about pet blogging and how to make money.
What Is A Pet Blog?
A pet blog is a blogging business that revolves around pet-related content.
It can be about any pet, from dogs and cats to hamsters and rabbits.
The primary purpose of a pet blog is to share information and tips about taking care of pets.
Many people who have successful pet blogs also use them to make money, using various types of advertising, sponsorships, and affiliate marketing.
Why Start A Pet Blog?
Here are some main reasons to get into the pet blogging world.
Reach A Wider Audience
There are millions of pet owners all over the world.
Many of them are searching for information about their pets online.
All the best pet blogs have one thing in common – they provide valuable blog content that helps pet owners better understand and take care of their pets.
Pet blogging opens up the opportunity for you to share your know-how about pets with a global audience.
Build Your Reputation
A successful blog builds up your reputation as an expert in your field.
From product reviews about pet food to informative articles about pet care, your blog can help you establish yourself as a trusted source of information.
Expand Your Professional Network
If pet lovers are looking for someone to help them with their pets, they will likely turn to the internet.
This action helps you expand your professional network by introducing you to new people and opportunities.
You never know who you might meet through your own blog – it could be the start of a great business partnership or a lifelong friendship.
More Straightforward To Rank For Than Other Industries
With search engine traffic being some of the best in the pet industry, a pet blog can help you attract new visitors to your website.
In addition, getting SEO results as a pet blogger might be easier to achieve compared to a niche like fitness or fashion.
Make Some Extra Cash
Pet owners have come to terms with the fact that having a pet is not cheap.
A pet blog promoting various pet-related products provides an easy way to get people to spend money while learning how to improve their pets' lives.
Have Fun
From goldfish to cat owners, we all have one thing in common – we love our pets.
And what's not to love?
Pets bring us joy, companionship, and unconditional love.
So why not start a pet blog and share your love of pets with the world?
Understanding Your Customers
Whether running a dog blog or a general pet health blog, knowing what your readers are interested in is key to keeping them engaged.
Here are some of the top topics for pet owners.
The Cost Of Pet Ownership
Many top pet blogs talk about the cost of pet ownership and how to save money on pet-related expenses.
Sharing tips and tricks about saving money on pet food, vet bills, and more can help you connect with other pet owners looking for ways to cut costs.
The Time Commitment Of Pet Ownership
Becoming a pet owner can sometimes feel like having a full-time job.
Your pets become a part of your daily routine.
And pet care and training into the mix, and it can be a lot to handle.
As pet parents come to peace with the time commitment of pet ownership, your pet blog can offer them advice, support, training tips, and tutorials to adjust to their new lives.
There are endless possibilities for content that can help new pet owners.
Guilt Over Leaving Their Pets Home Alone
Dogs and cat lovers have all gone through the guilt phase of leaving their pets home alone while they go to work or run errands.
As a pet blog owner, this is a great area to explore as you provide content that resonates with pet owners.
For example, you can share tips about keeping your pet entertained while away or write posts about the best dog-walking services in your area.
To maintain a successful pet blog, understanding what interests your readers is critical to creating content that will bring them back.
Steps To Start A Pet Blog
Here are the steps required to start a pet blog.
Choose Your Blogging Platform
Before creating quality content, you must have your fundamentals by choosing the best blogging platform.
Your platform of choice should be one that you can easily use and is known for its flexibility.
WordPress is the best platform for starting a pet blog.
Pick A Domain Name And Web Host
Your blog name will be how people will remember you, so choose wisely.
Picking a great domain name and web hosting are critical components of a successful blog.
Many providers offer a one-stop shop to help you quickly set up these two critical elements.
Choose A Great Theme And The Right Plugins
A high-quality theme will significantly impact how your blog looks and feels.
When you install WordPress, there are various theme choices available to you.
In addition, plugins can turn your blog into a powerful tool.
From those that increase security to those that provide optimization features, the right plugin can take your new blog to the next level.
Write Compelling Content
The name of the game is exciting and informative content.
Your pet blog should offer something unique that will appeal to your target audience.
From pet products, pet travel tips, and information about various types of pets, the right content for the right people is how you'll build a successful blog.
Having a specific niche also helps.
For example, if you're focusing on dog training, your content should be geared toward dog owners looking for tips on how to train their dogs.
As a dog lover, I'm always interested in reading new articles on dog training techniques.
Using AI content generators can help you create engaging content quickly and easily.
Promote Your Blog
No one will know about the great content you're creating unless you promote your blog.
Social media sites offer some of the best opportunities to promote your blog and reach a wider audience.
There are also specialized forums where one can share their blog with others interested in the same topic.
As you start promoting your blog, you'll also find optimization opportunities that can help you reach an even larger audience.
For example, starting your podcast might be the thing that takes your pet blog to the next level.
Going Deeper Into A Pet Sub-Niche
While there's nothing wrong with starting broad, the pet niche offers various opportunities to go narrower into the right sub-niche.
Choosing the perfect niche for your blog can help you target a specific audience, create content catered to them and increase traffic for your blog.
Here are some top pet sub-niche ideas that you can consider.
Pet Food
Food is the foundation of every pet's health, so starting a blog focused on pet food could be a great way to help pet owners make better choices.
Many different types of pet food are available on the market, each with its pros and cons.
As a pet food blogger, you could help pet owners understand the different types of pet food and which ones would be best for their pets.
You could also review different pet food brands and offer your opinion on which ones are the best.
Such reviews can help you monetize your blog using the right affiliate programs.
Veterinary Care
Taking care of a pet's health is one of the most critical aspects of pet ownership.
As a veterinary care blogger, you could offer helpful tips on keeping pets healthy and advice on what to do if they get sick.
You could also review different veterinary clinics and offer your opinion on which ones are the best.
Pet Supplies
As a pet supplies blogger, you could help new pet owners understand what they need to get started with their new pet.
Chew toys, beds, crates, and other supplies could all be topics for your blog.
Pet Adoption
If rescue dogs and cats are more of your things, then starting a pet adoption blog could be a great way to help potential pet owners find the perfect pet for their families.
Addressing issues like separation anxiety, house training, and other pet-related topics could help you reach out to more people.
Cats And Dog Breeds
There's a whole market out there that is devoted to different types of cats and dogs.
As a blogger in this sub-niche, you could help potential pet owners understand the difference between different breeds of cats and dogs.
You could also review different breeders and offer information on how to pick the right one.
How to Monetize Pet Blogs
If you want to make money from your pet blog, there are a few different ways you can do it.
Google Adsense
Google Adsense is a program that allows you to place ads on your website.
When someone clicks on one of the ads, you earn money.
There are also various Adsense alternatives if you want to avoid using Google.
Affiliate Marketing
Advertising and affiliate marketing are other ways to make money from your pet blog.
With various affiliate marketing products available, you can find one that is a good fit for your blog.
The right affiliate program offers products or services relevant to your niche.
You can also go down the Amazon Associates route, where you earn commission on products you recommend to your readers through the retail giants.
Sponsored Posts And Guest Blogging
You can also work with companies to create sponsored posts.
These posts talk about a particular product or service, and you get paid to write them.
Guest blogging on other pet-related websites also helps build backlinks to your website, which can help with SEO and get more traffic to your blog.
Creating An Online Course
One of the best ways to share knowledge about your beloved pet and help others is by creating an online course.
With platforms such as Teachable and Udemy, creating and selling an online course is easier than ever.
Courses can range from dog food and specific brands to teaching pet owners how to train their pets to perform particular commands.
Coaching services
Upon seeing your expertise, many pet owners will be more than willing to hear your thoughts and see how you can help them with their pets.
If you're good at what you do, you can start a coaching business and get paid for your advice.
How Much Money Can You Make From Pet Blogging?
As website owners start getting traffic to their blog (or even before they even launch it), one of the most common questions they ask is: "How much money can you make from pet blogging?"
The answer, of course, depends on several factors.
These include your niche, your website's traffic, and the monetization methods you're using.
With the right mix, it is possible to make a full-time income from pet blogging.
Many pet bloggers can generate six-figure incomes from their websites.
Of course, this doesn't happen overnight.
It takes a lot of hard work and dedication to build a successful pet blog that generates as much income as you want.
With the right strategies in place, there's no limit to how much money you can make from your pet blog.
Some don't make anything from their blog as they don't put in the effort required.
Finally, some people keep their pet blog as a side hustle, allowing them to earn some extra money on the side.
Wrap Up.
Pet blogging can be a great way to make money from your passion for pets.
With creativity and hard work, you can easily find ways to monetize your pet blog.
Have you ever thought about starting a pet blog?
If so, what methods do you plan on using to monetize it?
Let me know in the comments below.
Further reading on AdamEnfroy.com: While making mistakes as a blogger is part of the process, learning from others who have gone before you can help you avoid some common pitfalls and set yourself up for success.
Here are the top things I wish I had known before starting my blog.
Also, check out the best tips and tricks for beginners to consider.
Disclosure: I may receive affiliate compensation for some of the links below at no cost to you if you decide to purchase a paid plan. You can read our affiliate disclosure in our privacy policy. This site is not intending to provide financial advice. This is for entertainment only.