The Ultimate List Of Best Small Business Ideas of 2023 (Low Cost & Online)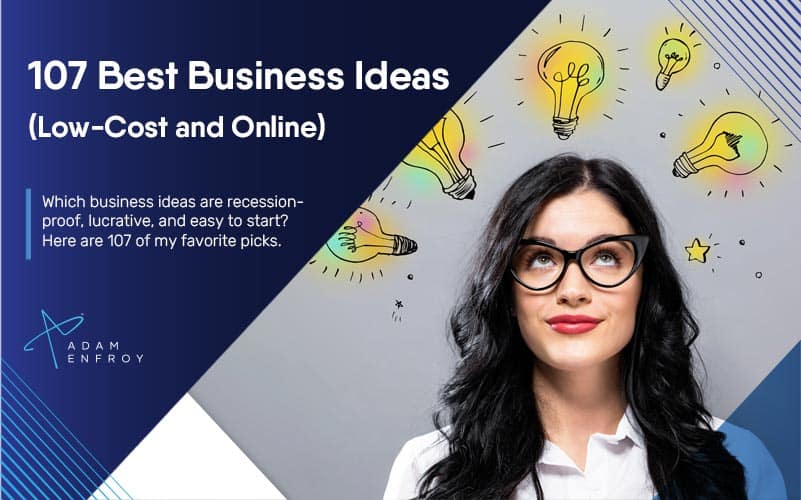 The best small business ideas are born at the intersection of passion, skills, strategic thinking, and timing.
The landscape is changing rapidly as businesses move online.
That's why many of the small business ideas in this article are low-cost online businesses that you can start from home.
This blog you're reading came from this approach.
I started this blog as a small business idea in 2019 to make money online.
It now brings in over $200,000/month if you check out my Blog Income Reports.
Whether you want to start a business with no money, a part-time side hustle, or a full-time operation, this guide is for you.
Watch my new video on the best business ideas to start this year:
What Are the Best Small Business Ideas?
Here is a list of the best small business ideas for potential business owners to get started with.
1. Best Online Small Business Idea: Start a Profitable Blog.
When you start a low-cost online business, you're most likely selling one of three things:
Your time (coaching or consulting).
Your products (e-commerce or SaaS).
Someone else's products (affiliate marketing or ads).
With a blog, you can sell all these from one website and make the most money from any low-cost online business idea.
For example, I sold high-end SEO consulting services when I started my blog in 2019. Once I got more traffic, I added a few digital resources and sold them to my email list.
Today, I'm in over 200 affiliate programs and make over $100,000/month from this blog promoting SaaS software with a profit margin of 88%.
So how do you get started?
First, you must reject blogging advice and learn to blog like a business from day one.
A lot of advice from successful bloggers (who all started 5-10 years ago, mind you) is to "write about your passions" so that you can make a decent side income within a few years.
I never liked this generic advice. I always felt that it was written to appeal to the broadest possible audience, and it never gave tactical step-by-step guidance on how to grow from zero.
Simply put: I started this blog in 2019 to prove that most blogging advice is outdated and you can make life-changing money in months, not years.
You need to scale and treat it like a business.
If you're interested in starting a blog and following the exact formula that made me a million dollars in under two years, check out my ultimate guide to learning how to start a blog.
Some of the steps I cover in my 15,000+ word blogging guide include:
Choosing your blog's niche based on four primary business factors, not your passions.
How to choose your domain name and set up web hosting for as low as $2.95/month with a company like Bluehost.
How to install a simple WordPress theme and all the relevant plugins bloggers need.
Getting to know SEO tools and performing keyword research to generate traffic to your site.
Becoming well-versed in search engine optimization (SEO) writing to help your content rank.
Scaling your guest blogging and link-building strategies to build Domain Authority.
Monetizing your blog with the right tactics at the correct stage of your blog's growth.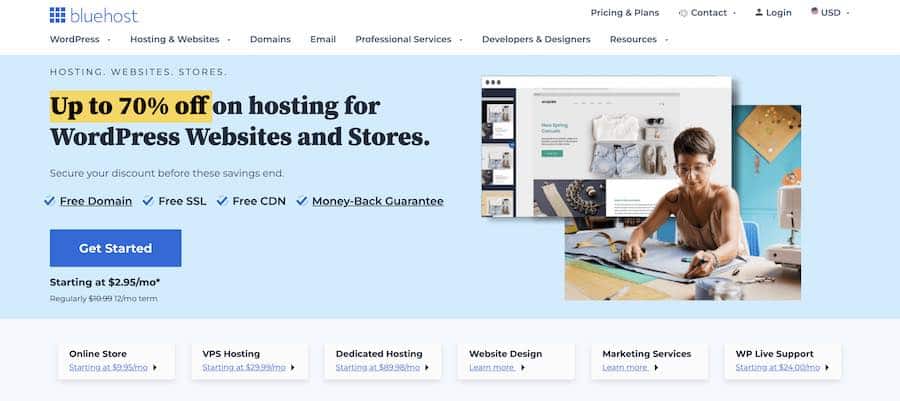 If you're ready to start now, I recommend you sign-up with Bluehost for $2.95/month, which is 63% off their regular price.
Blogging is the ultimate low-risk, high-reward business idea.
With a low barrier to entry and high profits, it's a great idea, even while working full-time from home.
2. Online Courses and Coaching.
Sharing your knowledge or expertise via online course platforms is easier than ever. If you are a subject matter expert or passionate about something, you can convert it into a substantial income.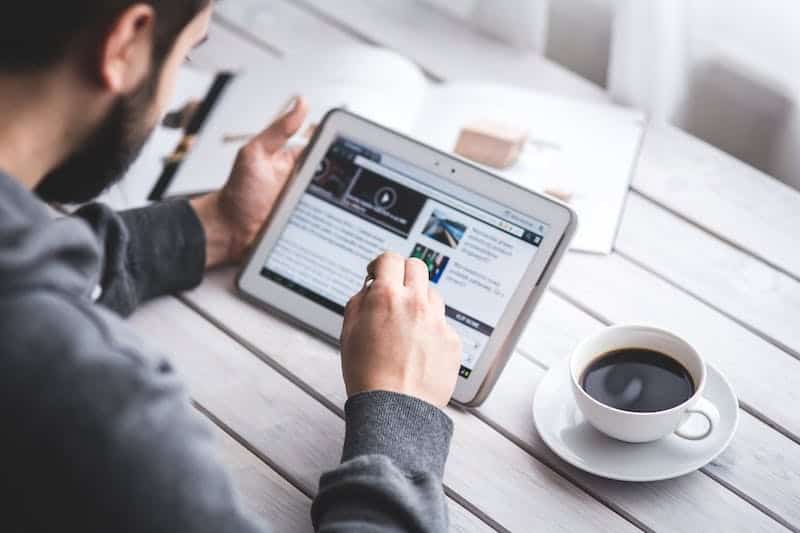 Small business owners can offer online coaching classes to students and build a community to help while building an online coaching business. You can set up a Facebook page or podcast to reach out to people looking for online coaching classes. These coaching and training-based business models can be done at a low cost and at home.
Creating your course can play to your strengths, as it will be personalized to your knowledge and experience. You can take a course on anything from business coaching to cooking, social media marketing, and more!
Whether you're a woman looking for business ideas to start at home, a stay-at-home dad that wants to earn a little bit of extra income, or anyone in between, having an online course as part of your business model is a great way to do it!
Several online platforms, including Thinkific and Teachable, help you get started quickly. You can register on these platforms and start coaching right away.
With my link below, you can get started today with a one-Month Free Trial of the Thinkific Pro Plan
3. Start an Ecommerce Business.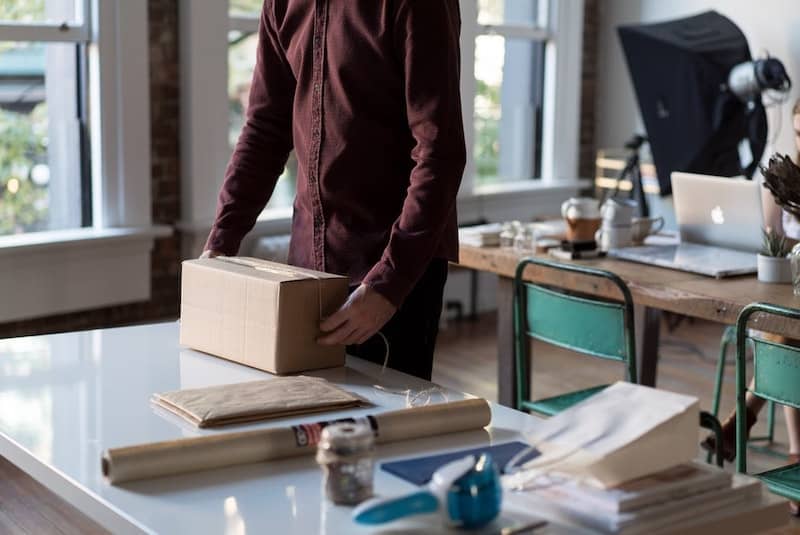 With COVID accelerating ecommerce by 4-6 years, retailers are moving online faster than ever before. With ecommerce, there are multiple routes you can go – Amazon FBA, dropshipping, or full-fledged manufacturing your products and selling them on your website.
When starting an ecommerce business, dropshipping is a good option for beginners. You don't have to fulfill orders, ship them yourself, or have an actual store.
Dropshipping is one of the most profitable business ideas. It is a process where online retailers post products from wholesalers, but the dropshipping suppliers manage all of the shipping. The retailer must generate online orders and send the shipping information to the wholesaler.
Here's a breakdown of how dropshipping works: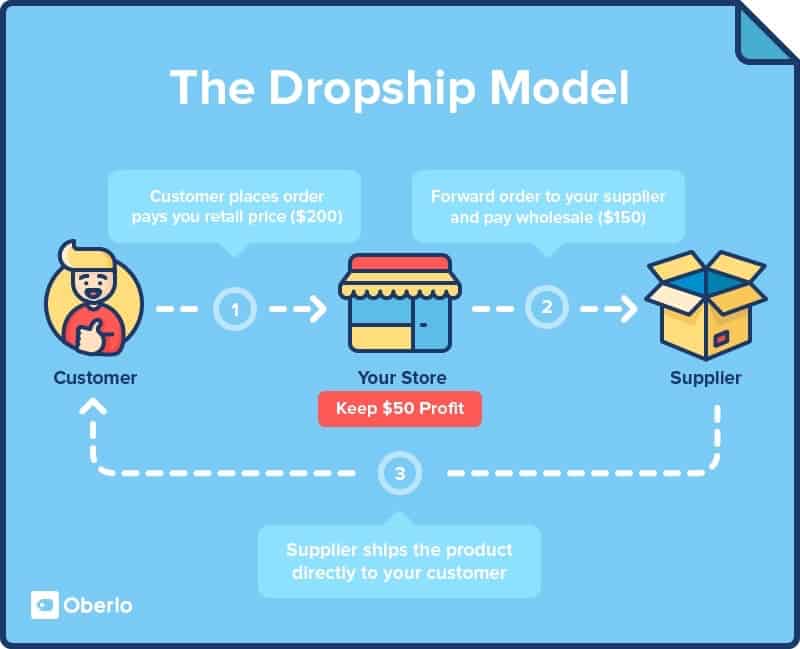 For a list of business ideas in drop shipping, you first need to do some market research and identify products in high demand. You can also check top-selling products on sites like Amazon and Google Shopping to get ideas.
You can learn more about dropshipping in my ultimate guide to dropshipping.
If you want to build a website to do this, you can take a few routes. If you're starting from scratch, I recommend you get started by creating a Wix website.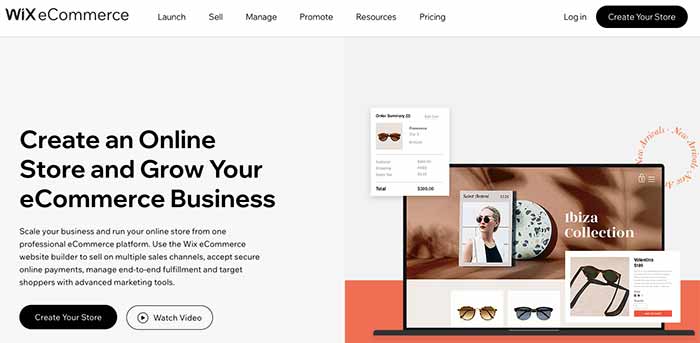 They are the easiest-to-use ecommerce platform and come with all the marketing tools you need.
Selling products online is a simple process:
Choose your ecommerce platform.
Upload or add product information to your store.
Choose a theme and design your web pages.
Set up settings for taxes and shipping.
Test your shopping cart functionality and do final QA checks.
Launch your ecommerce site.
Start a business (It's that simple)
While it's easy to launch an ecommerce site, the challenge becomes how to get website traffic.
I wrote a complete ecommerce marketing guide that includes the top eight strategies to drive traffic and sales.
You can start a Wix ecommerce site today for just $13-22/month.
If you're a physical retail business (or plan to have a storefront), your best option is to go with Square Online.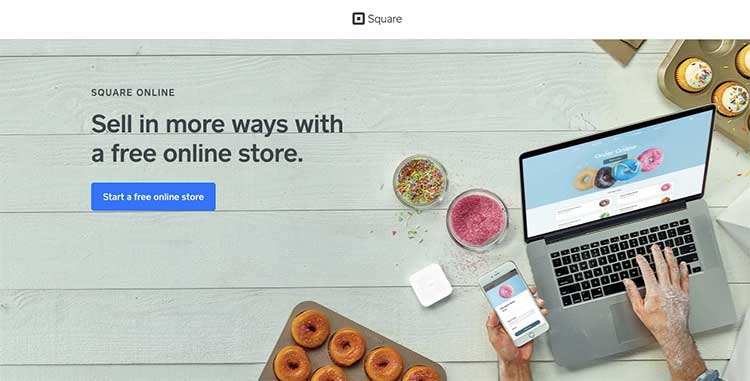 They are the best ecommerce platforms for small businesses looking to move online. Square Online syncs with its popular Square POS system and offers many unique features for small businesses, like booking appointments, online food ordering for restaurant websites, and tools for in-person retail.
You can get started with Square Online for free and only pay transaction fees. Upgrading to a paid plan will give you your custom domain.
4. Start a Podcast.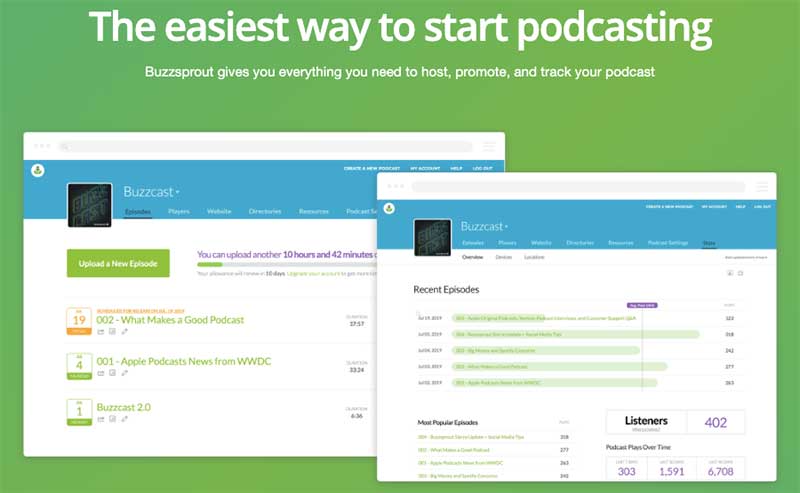 Podcasting is one of those great business ideas witnessing a meteoric rise. In 2006, only 22% of adults in the U.S. listened to podcasts. Now that number is over 75%.
You can make big money too. Just take Joe Rogan, who was paid $100 million to move his podcast exclusively to Spotify.
So how do you start your business?
The first step is to plan your podcast episodes and get your podcast software and equipment.
Next, you need to sign up for podcast hosting. A podcast host is a service that stores your audio files and distributes them to major podcast networks like iTunes, Stitcher, TuneIn, Spotify, etc.
You can read about all the equipment you need to get started and the best podcast hosts in my guide to podcast hosting.
You can sign up with Buzzsprout and get a free $20 Amazon gift card.
5. Sell Custom Printed Products.
Another option for ecommerce is to create a brand and sell custom products like T-shirts, mugs, stickers, bags, and more.
There are a lot of websites that take care of the logistics for you.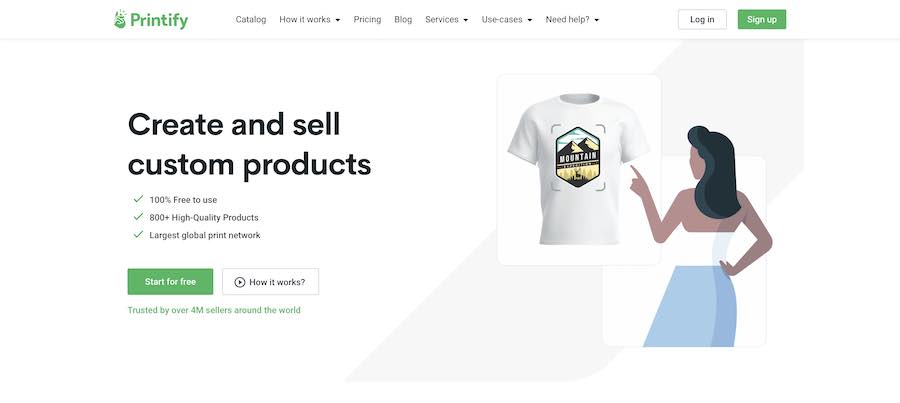 For example, here's how the process goes with a company like Printify:
Pick one from over 200 products you'd like to sell.
Use a mockup generator to apply product designs based on images and graphics.
Order samples to ensure your products have the quality and feel you're looking for.
Publish your products and sync them automatically with an ecommerce platform like Shopify.
When you make a sale, your product is put into production, and you don't have to manage any manufacturing or shipping.
To succeed with a custom-printed product business, you need excellent designs, a strong brand, and good marketing skills to generate sales.
6. Graphic Design.
Companies always look for graphic designers to help them with their brand image.
The opportunities are vast, from designing marketing collateral like banners, posters, and logos to designing landing pages and websites.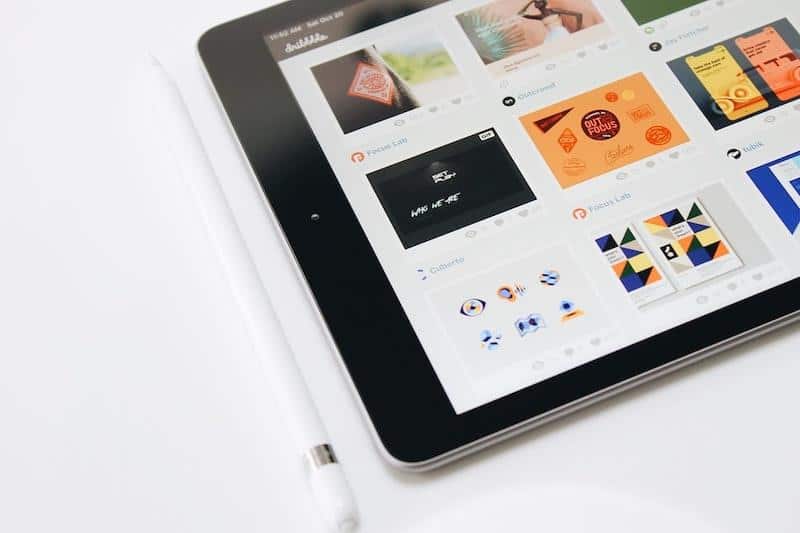 You can pitch your design skills to small businesses owned by individuals who aren't giving the proper attention to how things look. Graphic designers can also join freelance websites like Flexjobs to find relevant work.
Getting new clients should be relatively easy if you have prior knowledge in this field. However, learning graphic design basics from scratch is also simple, with many online courses and tutorials available.
First, you leverage graphic design software like Adobe InDesign or Photoshop to learn the foundation of graphic design.
Alternatively, you can use other user-friendly online tools like Visme to further hone your graphic design skills.
Here are some fantastic graphic design courses that will give you a great head start in this career:
I recommend you get started with Adobe Photoshop as part of Creative Cloud.
7. Web Development.
Front-end web development is a valuable skill to cater to the surging demand for launching new websites.
You can start by developing websites for your friends and family to polish your skills. While many website builders can help small businesses create their websites, developers are needed for more custom jobs (and new companies are always looking for efficient coders at cost-effective prices).
You can kickstart your career by offering competitive prices for your services and slowly transform it into a more lucrative business plan by solidifying your portfolio.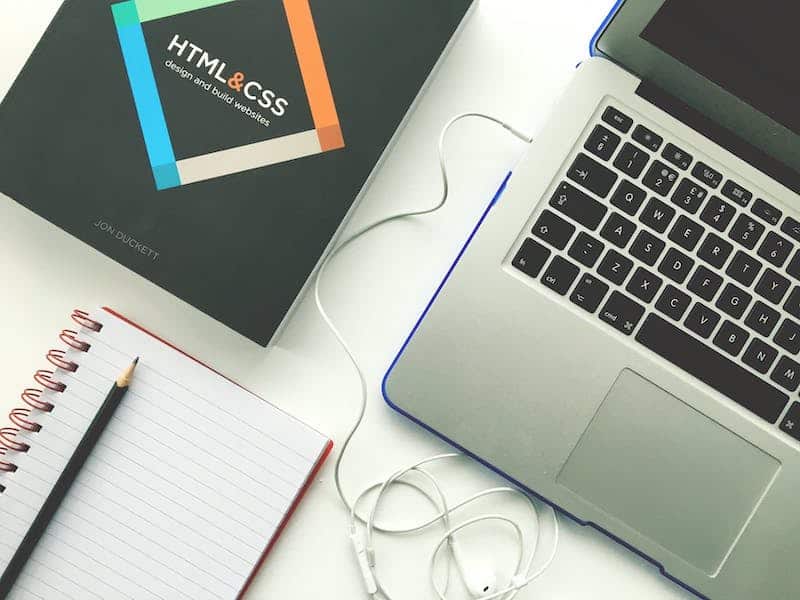 Every web developer must have basic coding skills in computer languages like HTML, CSS, and JavaScript. Several free or cheap online courses, including Treehouse, the Web Developer Bootcamp on Udemy, and Codecademy.
These platforms can help you learn to code and get started with web development.
8. Instagram Influencer.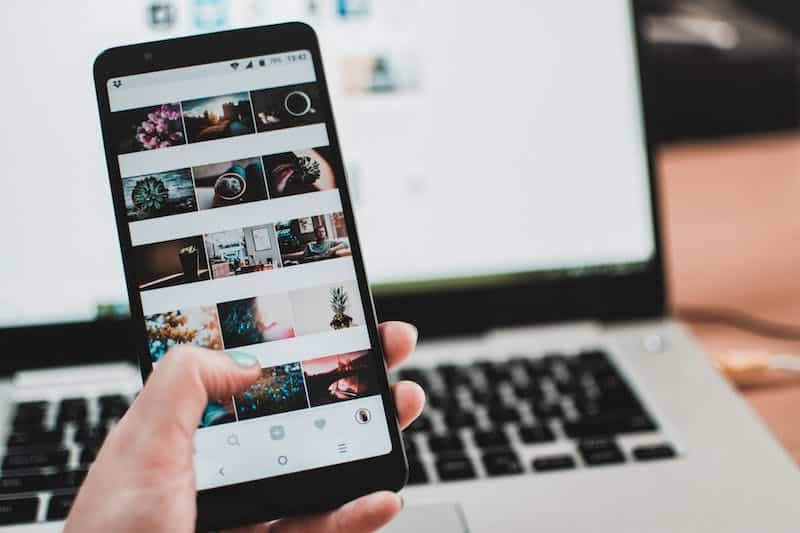 With the rise of social media channels like Instagram, consumers are increasingly turning to niche influencers to get product advice.
The truth is most influencers have trouble influencing purchase decisions. Sure, we like to look at their photos, but will we buy a product they recommend? Most often, no.
That's why you should cater to a small, engaged community. It's not all about follower counts but engagement.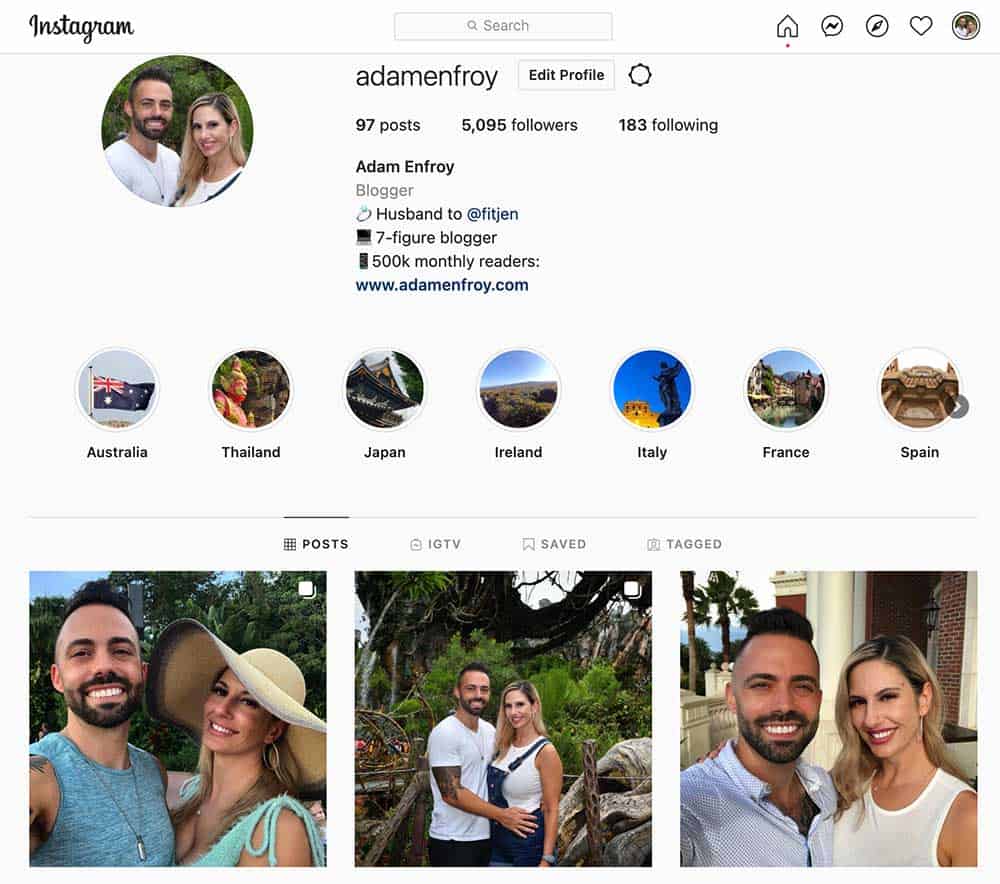 First, you have to choose your niche. It can be anything from tech gadgets and marketing to beauty or fitness. Make sure to select a niche you're passionate about and can create a lot of content for.
Next, you must build a solid Instagram following by posting engaging content and discussing relevant things with your target audience.
There are a lot of social media marketing tools to help you schedule posts in advance so that you're not constantly struggling to come up with new posts.
Once you build a strong following, you can get paid to promote products via sponsored content.
It requires a lot of hustle, and not everyone can make it as an influencer.
But people with the right marketing skills and know-how (and thousands of Instagram followers) can earn anything from $500 to $6,000 per post. And if it can publish a few sponsored posts a week, it can be a profitable business.
Check out my complete guide to making money on Instagram for more tips.
9. Phone Case Business.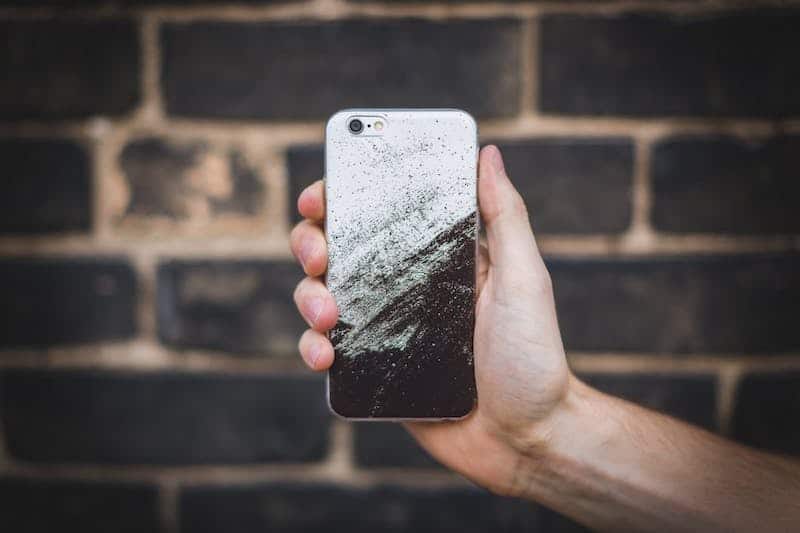 There are more than 2.5 billion smartphone users worldwide, and the number is increasing daily.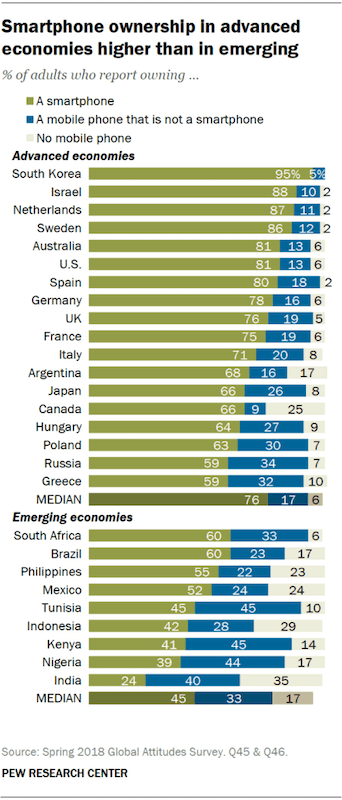 Since pretty much everyone has a smartphone, smartphone cases are one of the top-selling mobile phone accessories. As a result, some mobile case sellers can rake in 6 or 7-figure incomes by selling a high volume of cases.
The competition is fierce, but you can test your phone case ideas with Amazon FBA before creating a full-fledged website.
When designing your cases, choose unique designs that cater to a specific audience.
You must be creative and innovative to create a collection of smartphone cases your audience would purchase. One popular Etsy store sold handmade cases worth $60,000 in its first year.
The idea is to find your unique niche.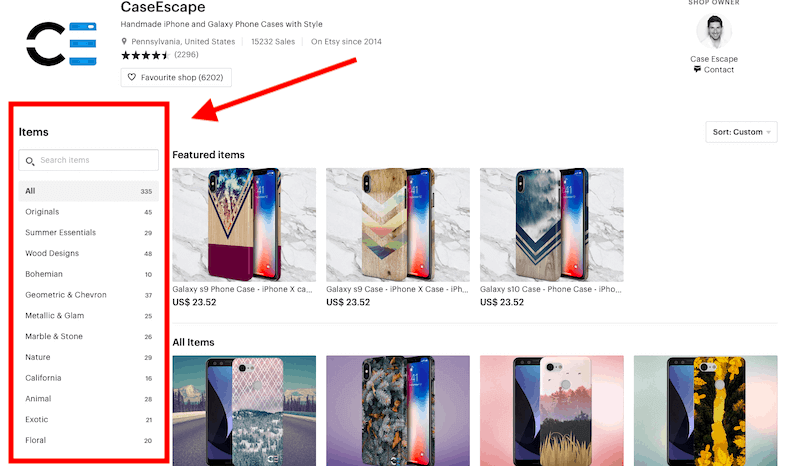 You can easily list your collection of new products on ecommerce giants like Amazon and eBay. Once you start making some money, you should then look into launching your ecommerce website on a platform like Shopify to improve your profit margins.
10. Affiliate Marketing.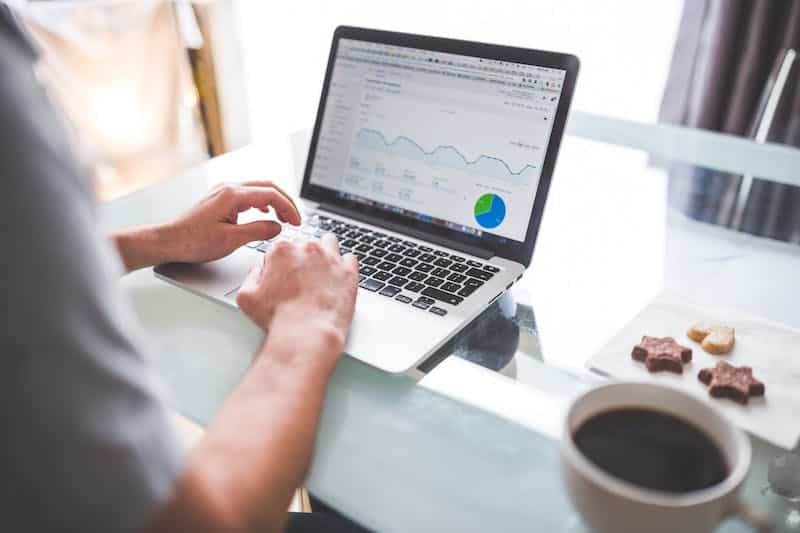 It's been a buzzword in the marketing arena for quite some time.
Many people automatically envision affiliate marketing when someone asks how to make passive money online. Brands that want to sell products online create new affiliate programs and allow affiliates (publishers and bloggers) to promote their products and earn commissions.
According to one blog income report study, bloggers making between $7,500 — $25k per month make 38% of their income from affiliate marketing.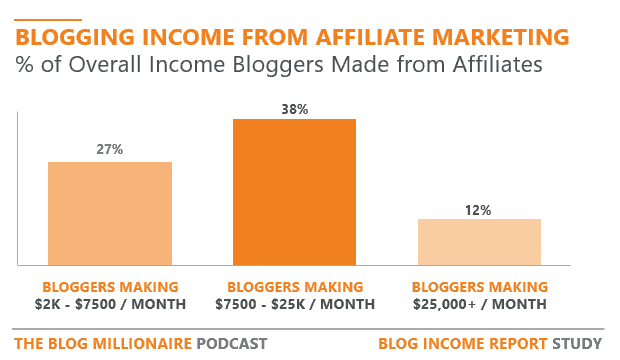 In simple terms, it's a proven business model where bloggers and influencers recommend services or products they like or find helpful and earn a percentage of profit for each sale that follows. It is an excellent form of passive income and the perfect business model for bloggers.
Here's a rundown of how affiliate marketing works: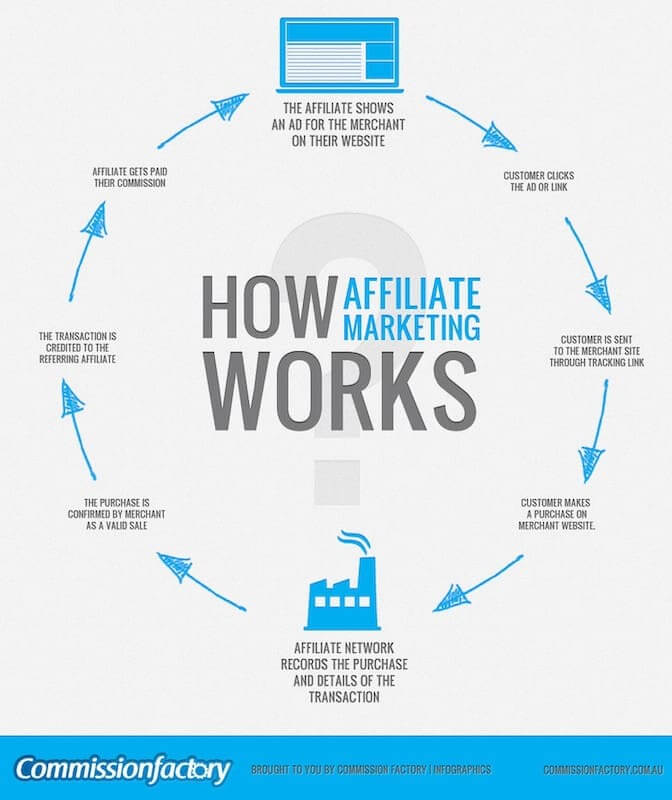 Register with networks like ShareASale, Awin, Rakuten, Clickbank, or Skimlinks to start making money from the content published on the website. The income will gradually grow along with the growth of your website – Sky's the limit here.
To get more detailed insights, check out this blog post of mine about the best affiliate programs to join this year.
11. Virtual Assistant.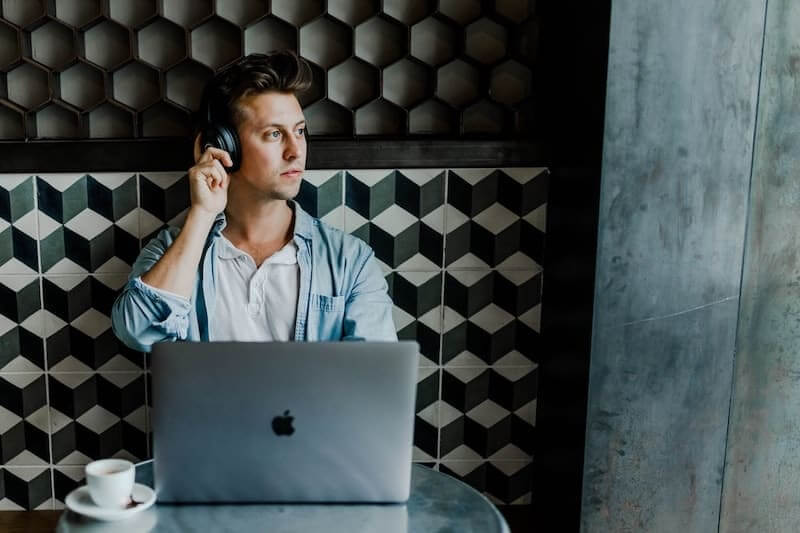 You can use your excellent organizational skills to start your business and create an extra income stream as a virtual assistant. Virtual assistants (VAs) are in high demand by corporations, freelancers, and businesses.
It is also an excellent opportunity to know successful and influential people from different fields while building your professional network and learning from experts. At the same time, it also allows you to work from anywhere in the world while developing your professional skills.
While it's typically a lower-paying home business, it can hone your digital skills and be the first step in starting a more lucrative freelance career.
People are always looking for virtual assistants on freelance job websites like Flexjobs.
12. Social Media Manager.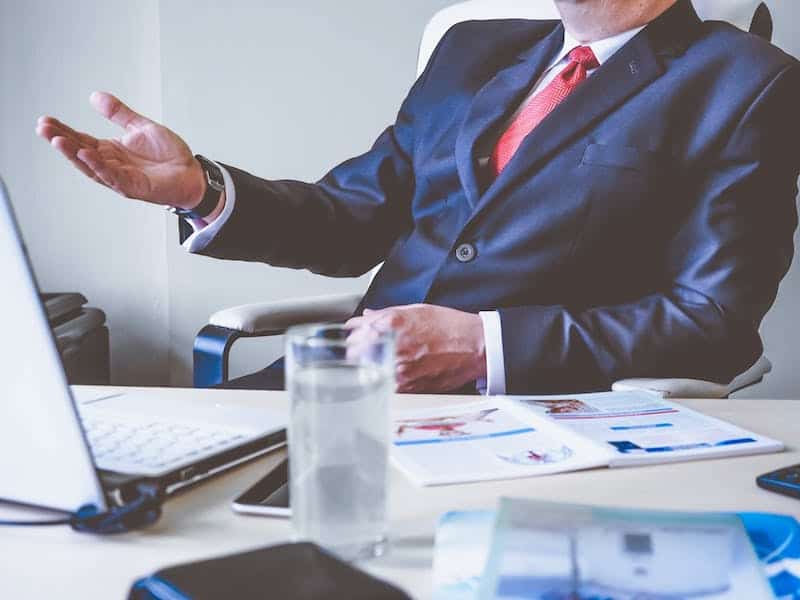 Billions of people are on social media – naturally, there are jobs and businesses to be sprung from Facebook, Instagram, and Twitter. If you have experience with social media marketing and know how the ad network operates, you can start a consulting business on social media.
Everyone from small businesses to large corporations needs help getting their message on social media.
There are a ton of different responsibilities and services a social media manager can provide:
Create content for brands.
Create custom ad campaigns and track ROI.
Integrate content with other email marketing and PPC strategies.
Analyze results, A/B test, and tweak campaigns.
You have to stay ahead of trends in this constantly-changing landscape too. For example, TikTok is a massive opportunity for major brands; many don't even have an account or post regularly.
LinkedIn is also a growing platform for digital marketing to businesses and connecting with new clients.
If you're looking for a job to gain social media experience, Flexjobs, CareerBuilder, and Fiverr offer many social media management opportunities.
Once you have the necessary skill set, you can start your own consulting business and charge either a performance fee or a monthly retainer for your work.
13. Travel Business Consultant.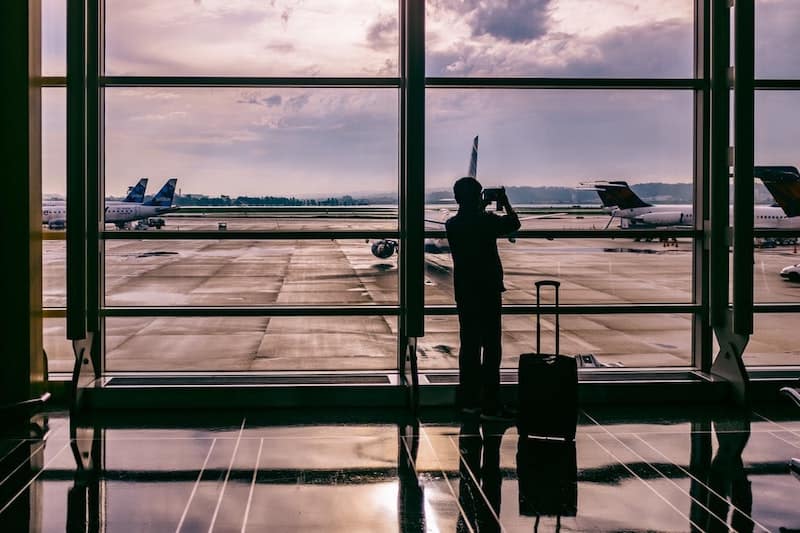 While it doesn't seem like there may be a lot of jobs in travel, it's still a lucrative industry.
While travel agents are virtually gone, people are now looking for help managing their Airbnb listings and increasing their rental income from vacation properties.
It takes a lot of marketing skills to help property owners increase their booking rates.
Airbnb and VRBO bookings aren't just going to happen without visibility, professional photography, and helpful customer service.
Create a website and build pages on social media accounts like Facebook and Instagram to promote your business and connect with people who want to increase their rental income.
When you develop a solid customer base, you can collaborate with travel agencies to cut exclusive deals for your customers.
To make it a full-time career, you can also consider earning a certification in travel consulting.
14. Interior Designer.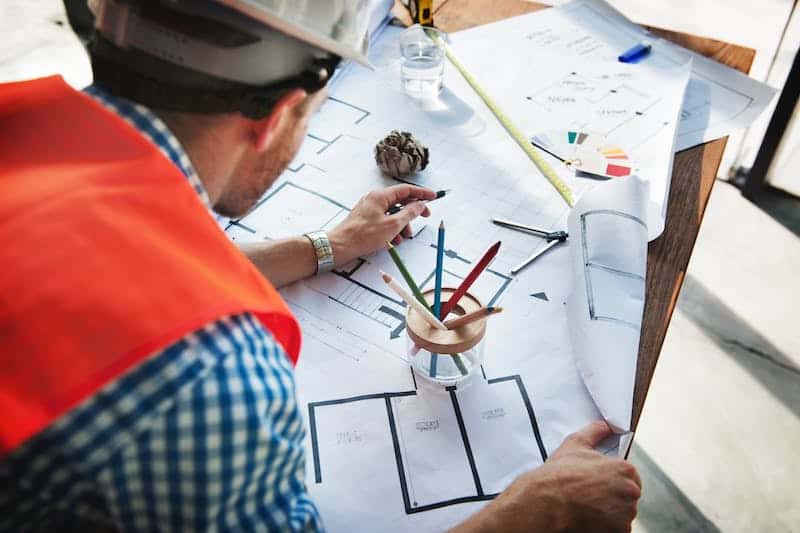 Over the years, people have become more tasteful about every little detail of their home's design.
There is always the need for interior designers who can create visually pleasing and functional living spaces.
Plus, people that hire interior designers are usually on the upper end of the income bracket.
And there are plenty of opportunities to get into corporate interior design, where large businesses pay you to design hotel lobbies, corporate offices, resorts, and more.
To start, check out some ideas on Pinterest, which offers plenty of interior design ideas to take inspiration from.
Then use your own personal and professional network to build a business around your design skills.
A portfolio is essential, so you may consider taking free work and working with home developers and realtors to stage homes before leaping into full-time entrepreneurship.
Here is the list of free interior design courses for a formal education.
15. Wedding Photographer.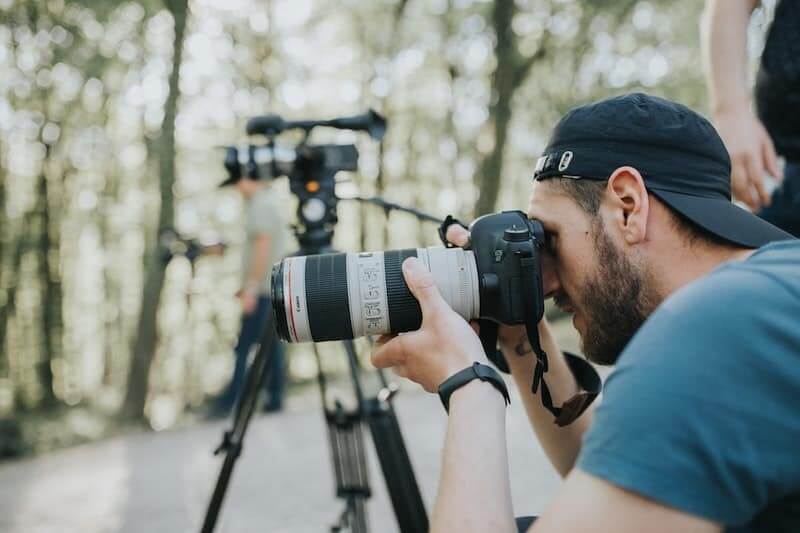 The price of wedding photography has increased over the years, and it is a good option for an artist who needs to make an income.
Professional wedding photographers can charge anywhere from $2,500 – $10,000+ for each photoshoot.
First, you can build your clientele by searching online and registering on aggregators like MyWed to gain clients.
You can create business accounts and reach out to potential clients through Facebook and Instagram.
To hone your skills, you can take online wedding photography classes.
You can also look into this list of wedding photography gear you need to start your wedding photography business.
This business idea also requires a solid portfolio.
So choose a website theme for photographers and work on building your inbound traffic and referrals through word-of-mouth marketing.
16. WordPress Website Consultant.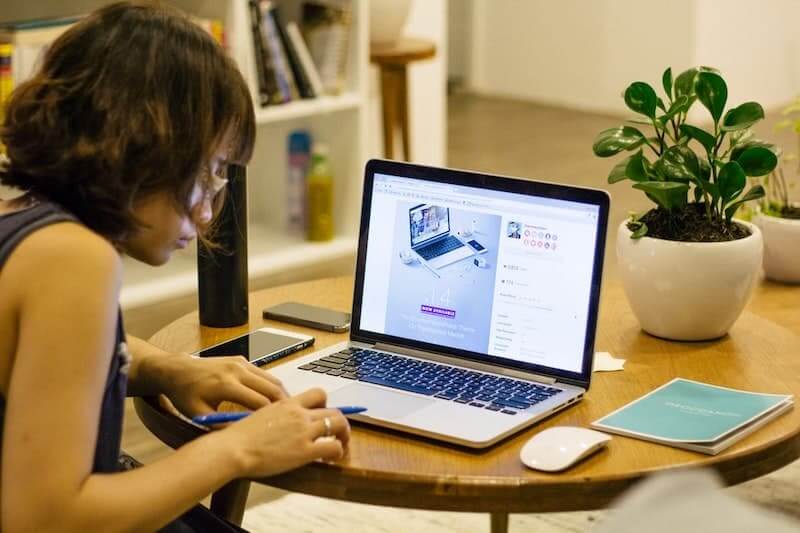 WordPress is the go-to platform for small businesses and budding bloggers to start their websites. If you are well-versed in setting up WordPress websites, use this skill to build a business.
Apart from WordPress consulting, you can also offer digital marketing services to your clients to diversify your revenue streams.
If you build a successful small business as a WordPress website consultant, you can transform your business into a full-fledged digital marketing agency.
You can learn more about building websites, web design software, and WordPress through courses on Skillshare. You can also provide a free business plan template with WordPress to get clients in through the door.
17. Drive an Uber or Lyft.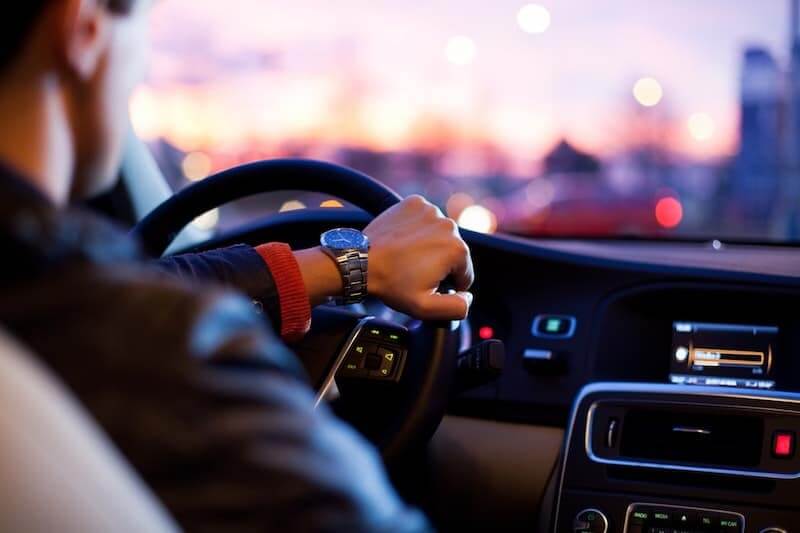 Driving an Uber can help you earn a decent amount of side money when having your own business. Apart from driving, it would be best if you had a comfortable and clean vehicle and the ability to deal with many different personalities.
Any person with a vehicle and a valid license may be eligible. There is currently no background check, and you can see all the requirements on Uber's website to know if this small business is right for you.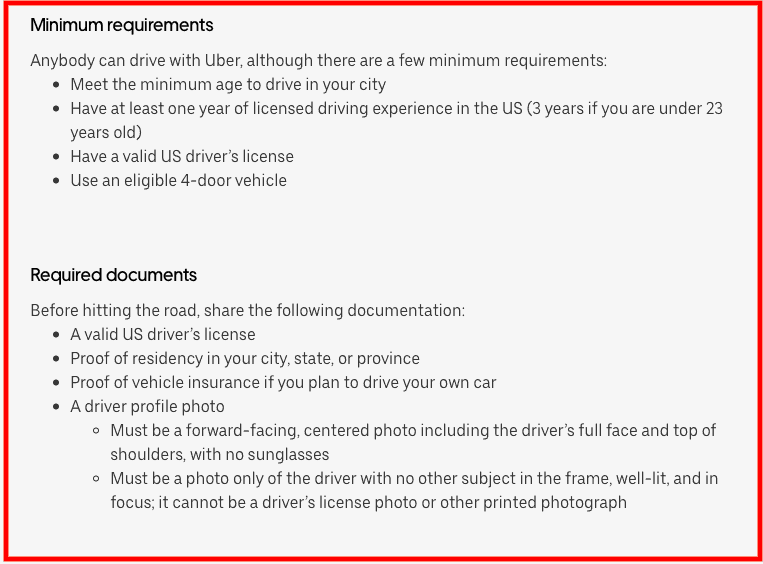 However, before making your final decision, make sure to factor in the costs of gas, wear and tear, toll charges, and maintenance to identify actual profits per month. You can use this helpful calculator to calculate your earning potential.
18. Become an App developer.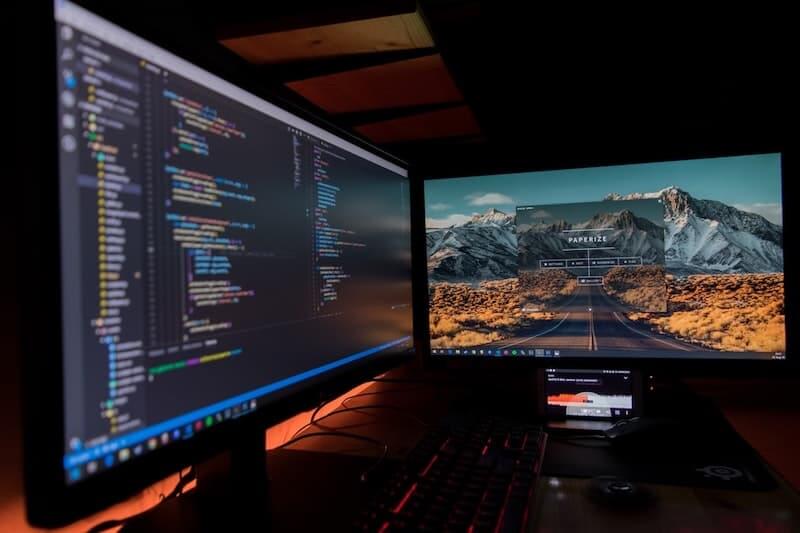 There is an app for anything and everything – and it may seem like a saturated market.
However, there are still many ways to create ideas for new apps or improve the user experience for a current app.
One benefit is that you don't need super-advanced coding skills to build certain types of apps.
A lot of market research needs to be done to have an app seen in the app store.
Research the most successful apps in your niche, look into their marketing strategies, and every other detail – their description, cover art, reviews, etc. You may be able to find a unique app idea that people are looking for.
19. Buy and Sell Domain Names.
Buying and selling domain names is one of the original online business ideas, and some customers are still looking to buy.
Trading domains is a tactic almost as old as the Internet itself. The domain name Insure.com was bought for $16 million in 2009. Even though old, valuable domains are mainly taken, if you get lucky and jump on a trending domain name, you can flip it for extra money.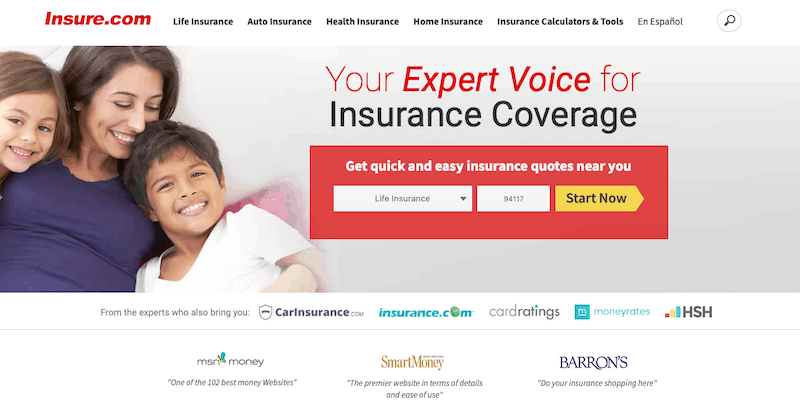 The key is to identify interesting blog names that have the potential to sell later. Buy them with cheap hosting plans and place them in an auction.
However, the long-term viability of this business is debatable. Hence, it is better not to go full-time with this idea. This Investopedia article explains more details about domain trading.
20. Freelance Content Writing.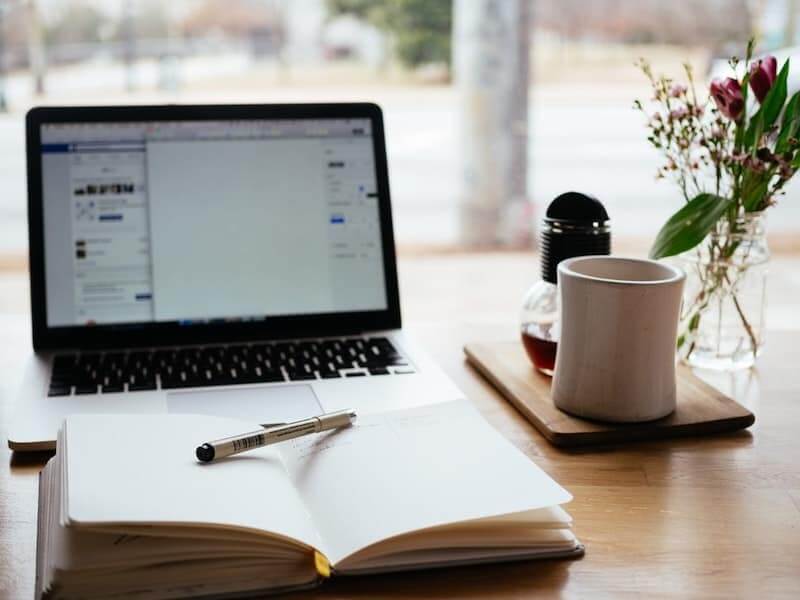 Content writers are in huge demand. If you have a knack for crafting engaging stories and writing articles, you can turn your skills into a lucrative freelance writing business.
You can write content for various purposes, from website copy and sales pages to blog posts and email newsletters. Experienced freelancers earn anywhere between $1,000 to $5,000 per week. You can also take up editing and proofreading work and use the latest grammar tools to help clients publish and upload error-free work.
Freelance copywriting allows you to earn money from any location. Check out my article on freelance writing jobs to polish your skills further.
If you are starting, you can find work on websites like FlexJobs.
Once you build your portfolio, you can launch your website and generate inbound leads. Another option is connecting with potential clients on social media platforms like LinkedIn and offering anything from content writing to SEO writing.
21. Data Analysis.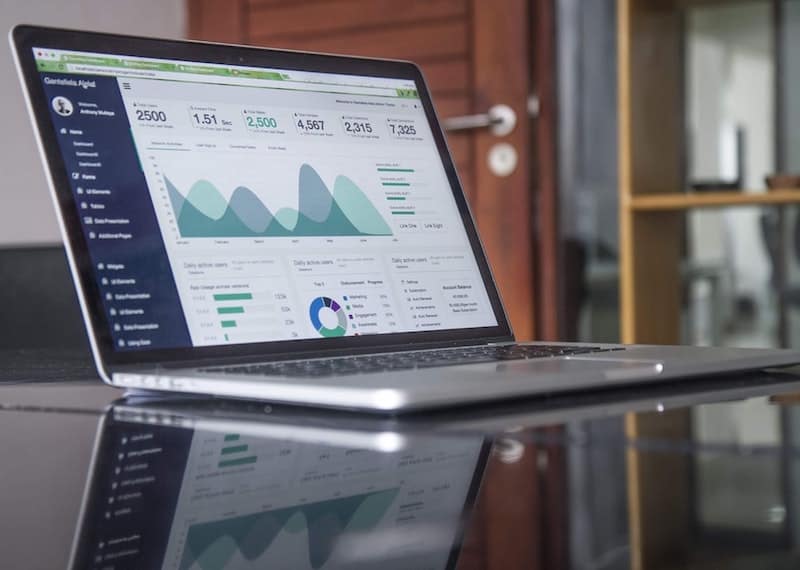 Online businesses need to be data-driven to make more informed decisions. Talented data analysts, who can make sense of big data and develop actionable insights, are in high demand. This business is for you if you're great at crunching numbers and have sufficient digital marketing knowledge.
Get comfortable with analytics tools like Google Analytics and data visualization tools like Tableau to improve your resume.
The data analyst industry offers good pay for full-time jobs as well. An average data analyst earns around $60,000 per year.
You can learn more about data analysis by taking online courses from edX and Coursera. Once you build your data analytics expertise, you can find remote data analysis jobs on platforms like Flexjobs. Develop your skills, and you can then build a profitable data consulting business.
22. Airbnb Host.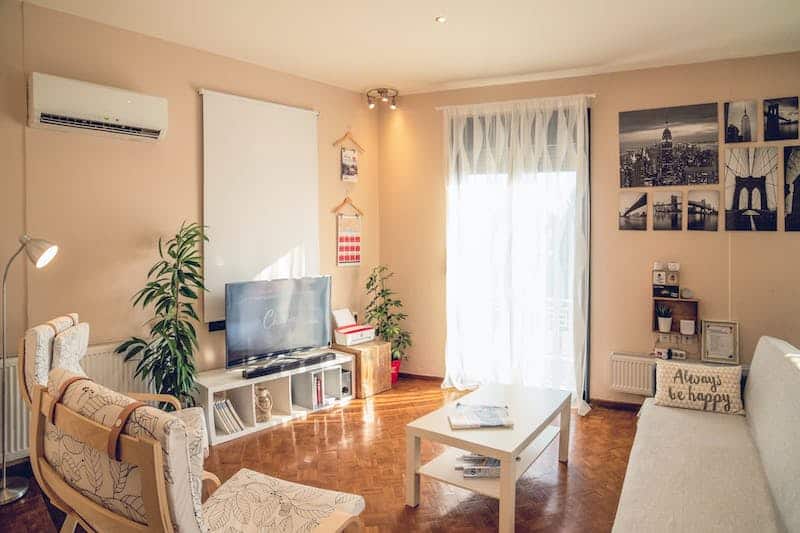 You can make the most of your unused space by listing your property on Airbnb. It has become a lucrative business for millions of homeowners who want to earn some extra side income by renting out their space.
Aside from renting out your room or apartment, it also provides an excellent opportunity to meet different people worldwide. However, you might need to be available on call to help your guests with local requirements.
You also have the option to enhance this business by offering food, personalized experiences like city tours, errand services, welcome gift baskets, and transport on a chargeable basis. This article from Fundera talks in detail about calculating your earning potential from Airbnb.
Start earning money as an Airbnb host today.
23. Wellness Coach / Personal Training Business.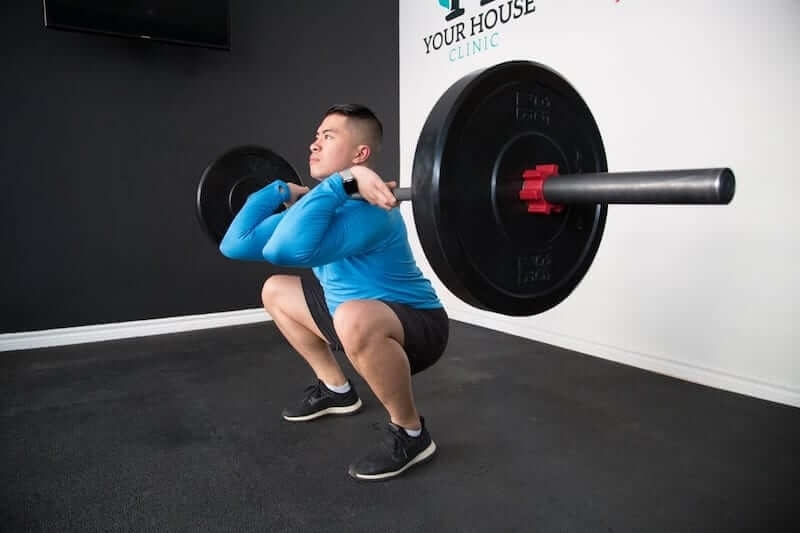 Being a personal trainer is always in high demand. If you're into fitness and know the technicalities of workout and diet plans, you can make some extra money by helping people become physically fit.
Once you find the right clients and build a stellar reputation, the job is physically and financially beneficial. With many temporary gym closures and social distancing, starting an at-home fitness business may be beneficial when you travel to the client's locations or work out outside.
There's also the option of starting your fitness blog to share your fitness tips with a wider audience and position yourself as an authority in your niche.
Strive to learn more about fitness training and earn certifications to add credibility to your profession. You can also become a wellness or mental health coach and offer continuing education credits like Core Wellness.
24. Create a YouTube Channel.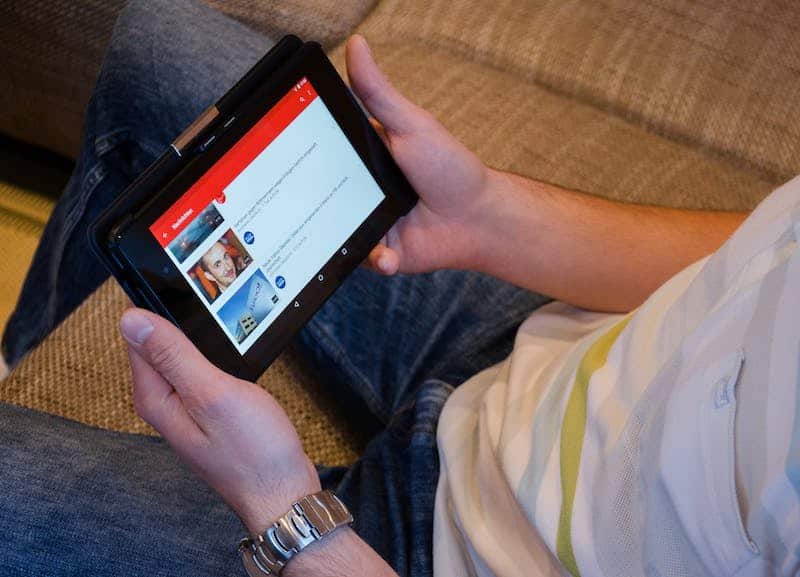 With the rise of live streaming and video-on-demand, YouTube has matured from just a video platform to a content-on-demand powerhouse.
While the market has become saturated, there are still plenty of opportunities to start a YouTube channel and make money on YouTube.
First, pick a niche you're passionate about to create engaging and unique videos. And, of course, the more entertaining content you post, the more views and subscribers you'll gain over time.
Many wildly popular YouTubers earn millions by posting videos. However, an average YouTuber makes around $3 to $5 per 1,000 views.
Before starting your YouTube channel, learn about YouTube guidelines so that you can monetize your content. Also, invest in a good camera and microphone to make quality videos for greater earning potential.
25. Translator.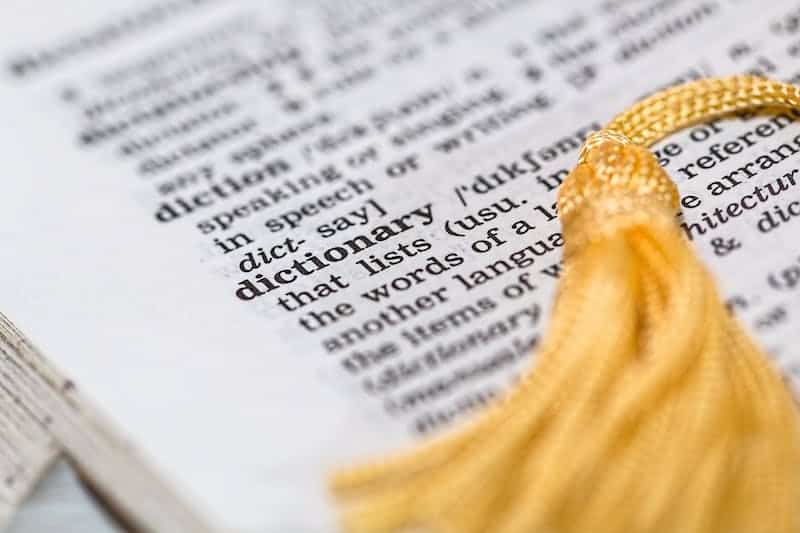 Your expert knowledge of another language can help you earn some money. Translators are always in demand, but many high-quality translators are rare.
26. Tour Guide.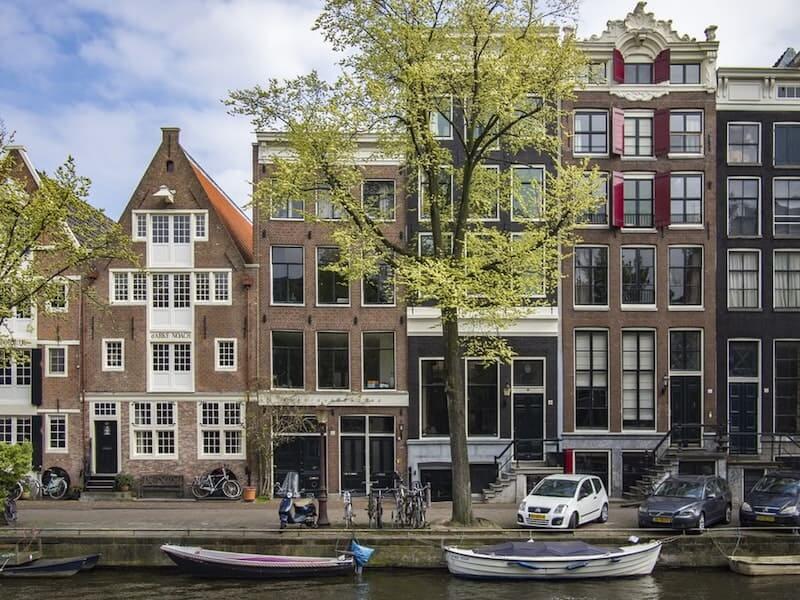 If you live in a tourist hotspot and love interacting with new people, you can quickly become a tour guide and work your hours. However, to offer this service, you must also have extensive knowledge of your surroundings and their history and culture.
You can launch your own tour guide company to help tourists get the best experience during their travel. On top of that, you can offer something extra by arranging vintage vehicles or unique local food for travelers to stand apart from other travel agencies.
Tour guides also earn handsome tips if they delight their clients with their services. Read this detailed article to discover the qualities you need in a tour guide.
27. Stock Photographers.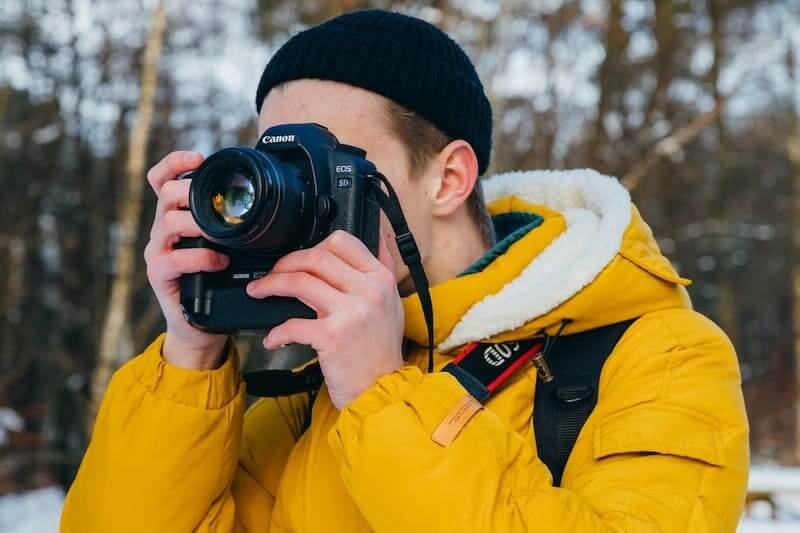 From websites and banners to social media and marketing, stock images are used everywhere. If you have a DSLR and decent photoshop skills, you can quickly sell your images to stock photo websites, including Pexels, Unsplash, and Shutterstock.
Every time a client uses your photo, you get paid with a markup amount. You can later build your website to secure better corporate projects.
Before considering the profession and learning about the type of equipment and initial investment, you would need to start stock photography. I recently compiled a list of the best photo editing software for photographers, which might come in handy while building your stock photography business.
28. Ghostwriter.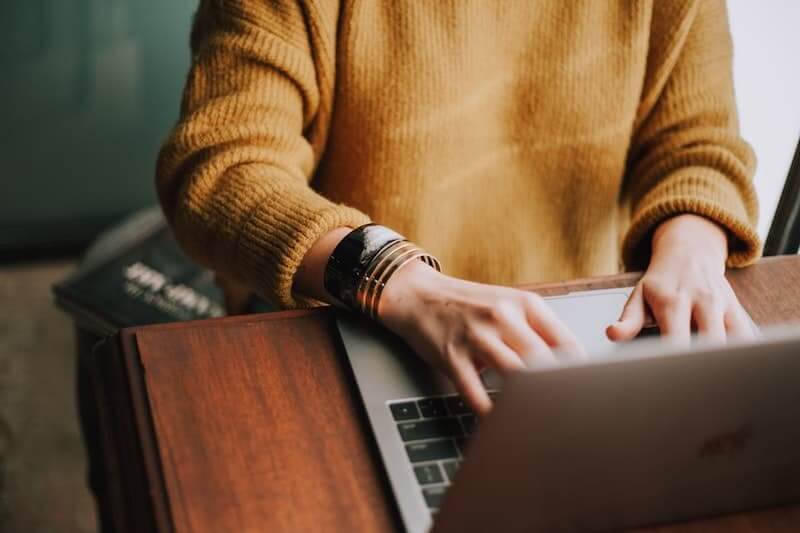 Ghostwriters might not get the credit for their writing, but they make a lot of money. Jeff Hadden has made millions just by writing for famous and successful people. He started writing as a side gig and made a lucrative career out of it.
You can secure ghostwriting gigs on FlexJobs. Beginners can expect to earn anything between $15 to $30 per hour, depending upon their quality of work. Once you gain experience and develop a portfolio, your remuneration can increase exponentially.
Learn the ethics and rules of ghostwriting before entering the arena.
29. DJ-ing.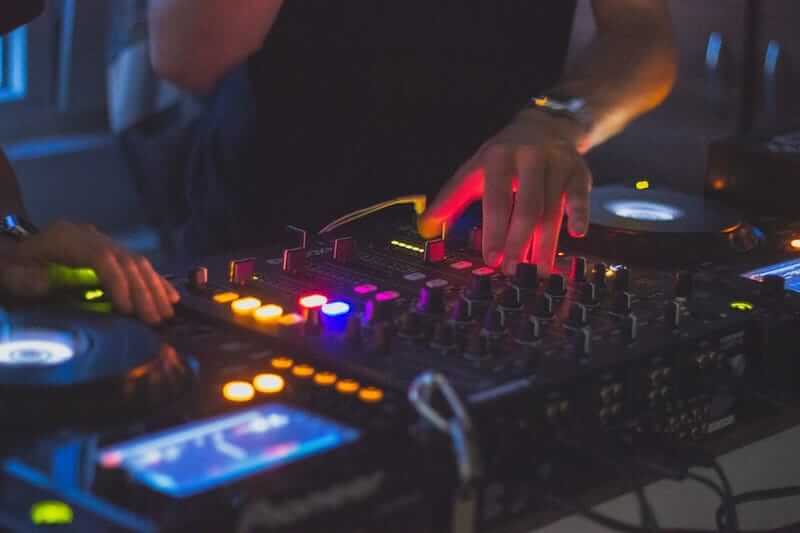 If you know the art of mixing beats and have a taste for music, you can become the DJ of your next local gig. Famous DJs earn thousands of dollars per month by doing gigs.
However, it is not that simple. You need to learn the basics of sound mixing, design, and music production before cutting to the professional scene.
I'd suggest you first take an online DJ course to understand the nuances of art to build a successful career as a DJ.
30. Tailoring.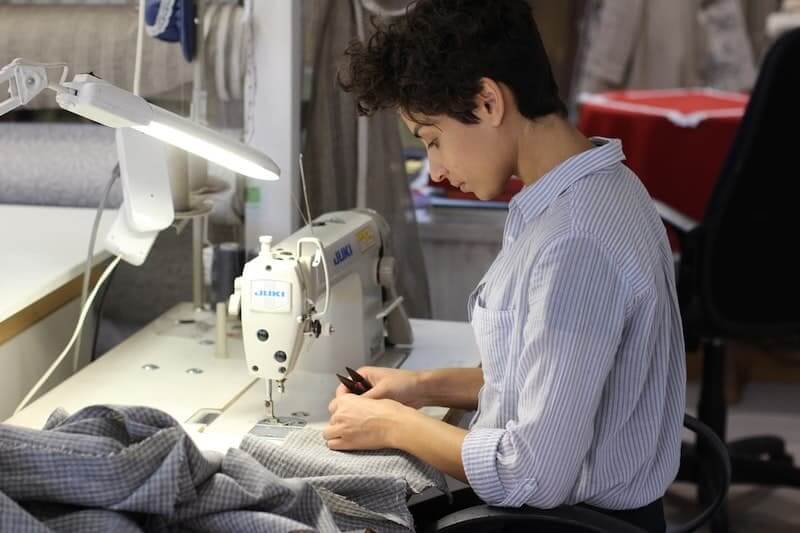 Style and fashion are always a topic of discussion. Naturally, being a good tailor is a great business opportunity. Your expertise in designing and making designer clothes within a limited budget can help you access many customers.
According to Entrepreneur.com, the business of alteration and tailoring requires a minimal investment of $2,000. But you always have the option to start small and build your business gradually.
You can take an online fashion designing course from Oxford Home Study to gain more technical expertise in clothing and styling.
31. Baking.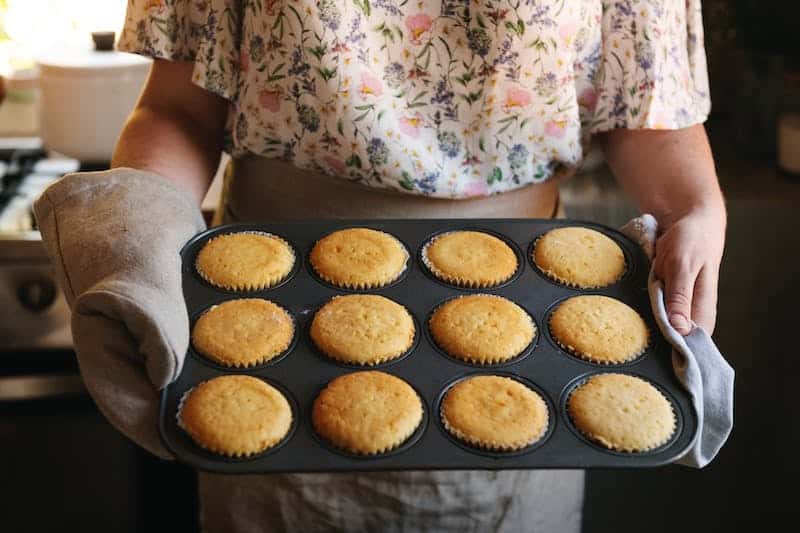 Baking can make you a lot of money and seems like an easy small business idea.
If you had a knack for making delicacies, you could sell them at premium prices. People always give more value and preference to hand-made and gourmet baked products.
Stocking up on some essential cooking equipment to start would be best.
You can start by cooking something as simple as your mom's recipe for cookies to perfect your skills. Later, you can master niche recipes to create your USP and command premium rates on your products.
You can find free baking classes on Skillshare to master your baking skills further.
32. Freelance Content Marketing.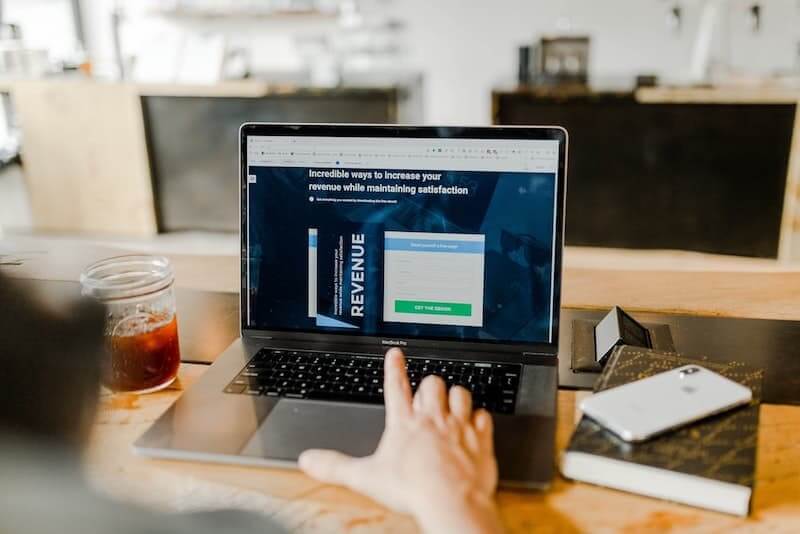 Startups, small businesses, and influencers always want to increase their online presence by promoting high-quality, engaging content.
Your expertise in providing highly effective content marketing strategies can help you get high-ticket clients. Once you start building a portfolio of established clientele, you stand a chance to earn thousands of dollars per project.
You can start looking into your existing network to find out about the companies seeking content marketers to build their brands.
Content marketing is a dynamic skill set, and as technology keeps on evolving, you need to be on your toes to stay updated. Keep following top content marketing blogs to stay in the groove.
33. Freelance eBook Writing.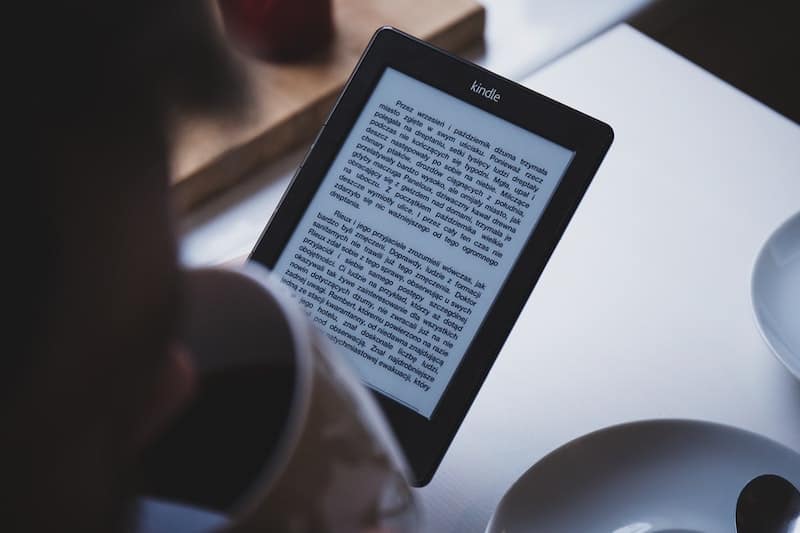 Access to cheaper or even free self-publishing tools has made writing and publishing a book more accessible. With around 89 million Americans reading e-books, it's a lucrative opportunity.
However, it would be best if you did not go full-time with this profession, as only established authors earn more than $10,000 a year through e-books. Instead, start small, keep writing for others to make a name, and then probably foray into writing your eBooks.
You can leverage it as your boutique side business for extra income until you hit the sweet spot. Meanwhile, keep researching the right strategies to write an eBook.
34. Invest your Money.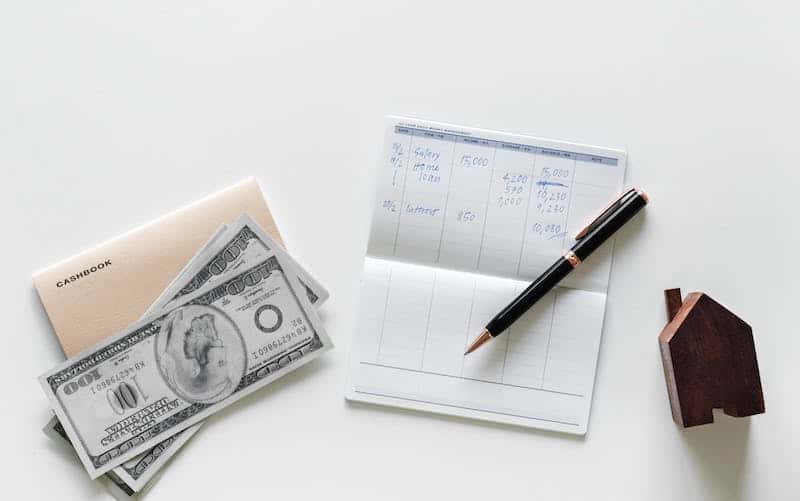 You might consider investing in more lucrative schemes if your money remains unused in banks and earns minimal interest. Warren Buffet is the most prominent example of a savvy investor who has made a fortune from his intelligent investing habit.
You can start small with short-term trading while learning the ropes of the stock market. Invest smartly in value stocks to grow your wealth steadily.
You can also take online stock market courses to understand better other financial investment options like cryptocurrencies and blockchain or retirement vehicles like Roth IRAs, index funds, or gold IRAs.
I recommend you get started with M1 Finance and begin investing today.
35. Build a Niche Website.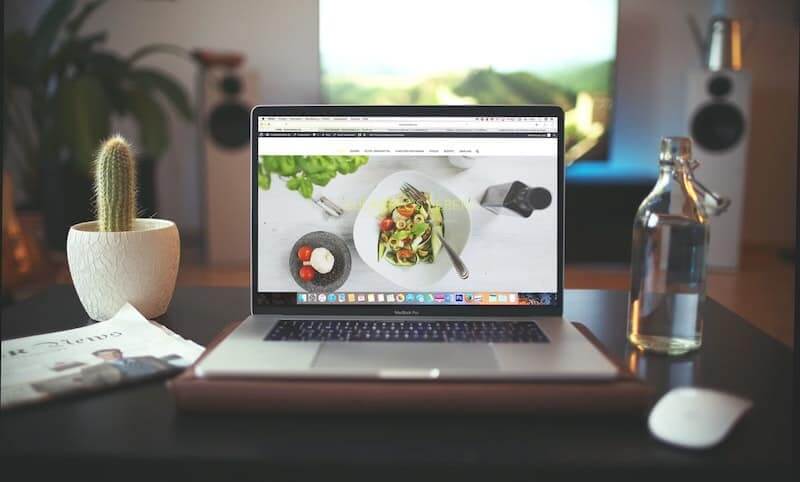 You can always find readers willing to read about the subject you are passionate about. For instance, if you start a blog about solo travel, you can write valuable content about your personal travel experience that readers find helpful. Make it engaging and informative to offer value to your audience.
However, you need to invest time in building your audience. You can also do market research to identify whether or not your niche is feasible in the long run as a money-making gig. Sift through the internet to find ideas to build a profitable niche website.
I recommend you get started with Bluehost for $2.95/month, which is 63% off their regular price.
36. Car Washing and Detailing.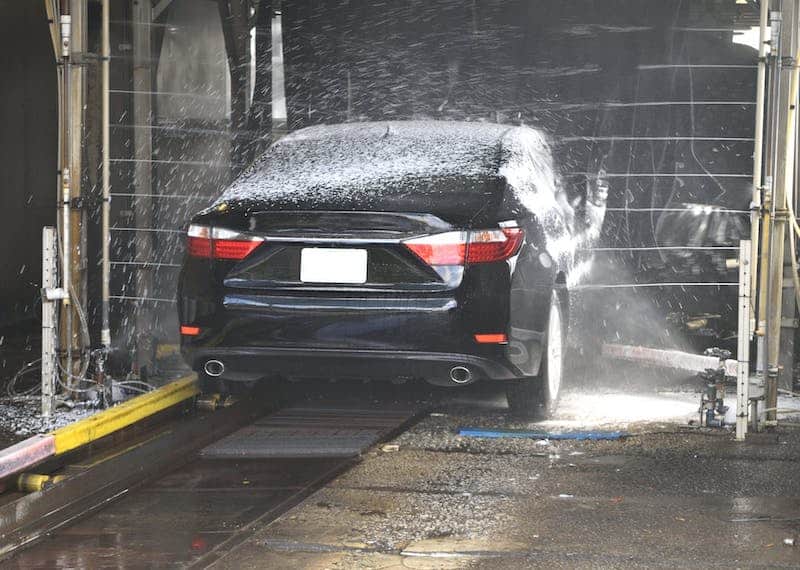 Most car owners never get the time to wash their cars and keep them squeaky clean. With the increasing number of car owners, earning a handsome income in your free time is a great business idea.
You need a sponge, car shampoo, a hose, and networking skills to get the business. A mobile car wash service has the potential to generate revenue of up to $1 million a year.
37. Carpet Cleaning Business.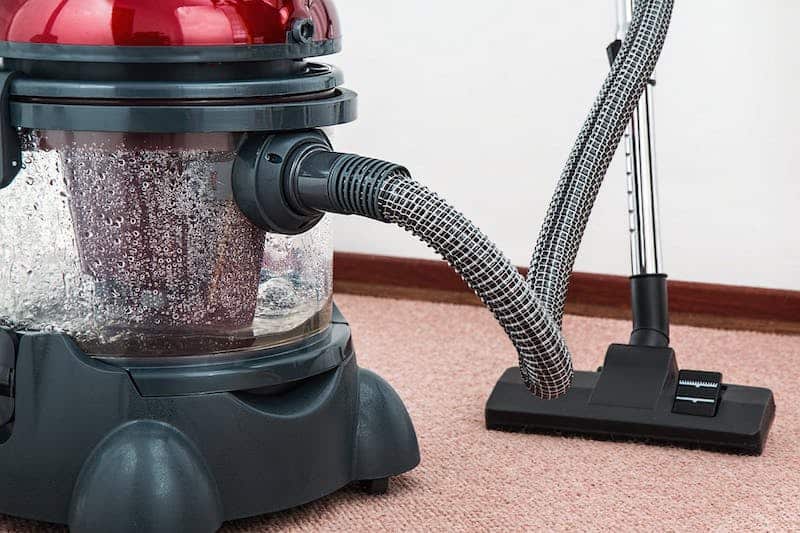 Every home has at least one carpet, and they are bound to get dirty. People are always searching for a reliable carpet cleaner to eliminate allergens, dust, bugs, and stains.
To launch this business, you must invest in a good vacuum cleaner, cleaning agent, and carpet brushes. Do market research on prices to offer the best options. You can start by asking your neighborhood for house cleaning service requirements.
Keep learning about new carpet cleaning services and techniques to upgrade your knowledge.
Further down the road, you can hire many carpet cleaners and launch your own carpet cleaning company.
You could even offer pressure washing and laundry services in addition to carpet cleaning.
38. Child Care.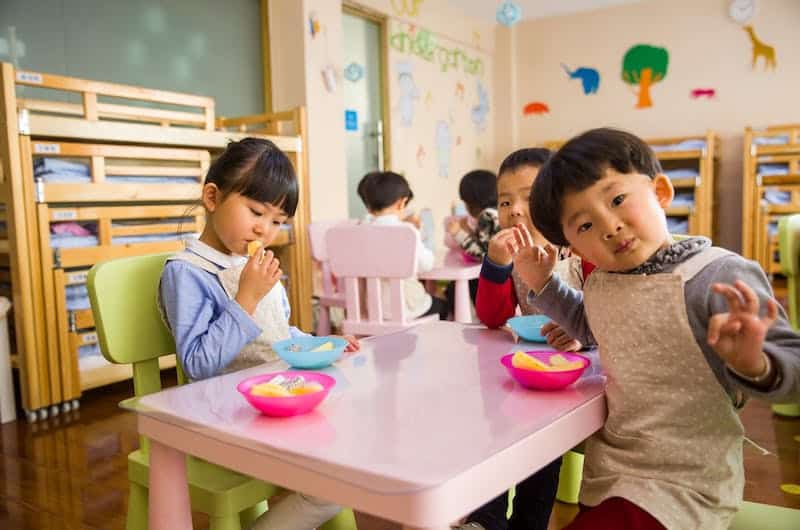 Single parents and nuclear families are always short of time to take care of their children. Hence, there is always a demand for compassionate childcare professionals. It is a lucrative career and small business option if you love being around kids.
No one wants to leave their children with someone they don't trust, so be dependable, caring, and honest. And before taking the plunge, be sure about the age group of the kids you are willing to look after.
As you gain experience, you can open your daycare center to look after the kids and expand your business. To increase your chances of success in this arena, you might want to earn formal certification in childcare and learn about local requirements.
39. Computer Repair.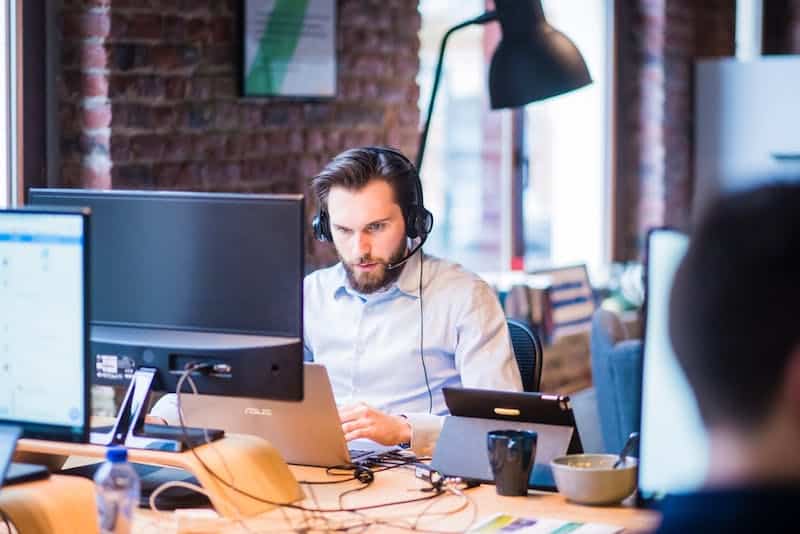 Given the high repair costs at authorized service stations, you can earn money by offering cost-effective repair services. If you're a handyman, you can start by approaching small businesses and neighboring homes to get computer repair projects. Gradually you can expand your team to take more orders from medium or larger enterprises.
This field has immense opportunities, from learning to fix networking issues to replacing the crashed hard drive.
There are more than 1 billion computers in use right now – no wonder the market for credible computer repair services is vast. And according to surveys, the computer repair industry earned $19 billion in 2018.
40. Modeling.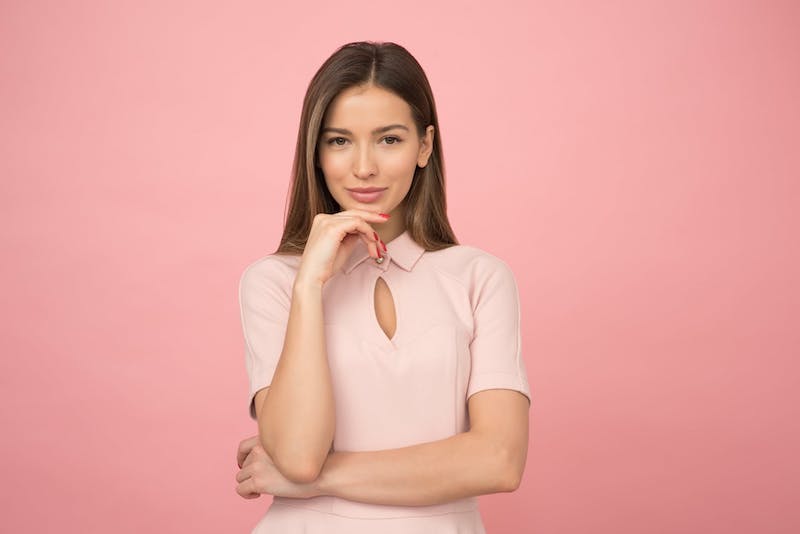 This gig is for you if you have the attitude and body for the modeling business. Marketers and fashion designers always hunt for fresh models to launch their products.
However, it is vital to assess what you are subscribing to. Talk to people already in the industry, find a mentor who can help early in your career, and make the right contacts. The job may look glamorous, but it demands a lot of commitment and hard work to reach the top.
41. Dog Walking Business.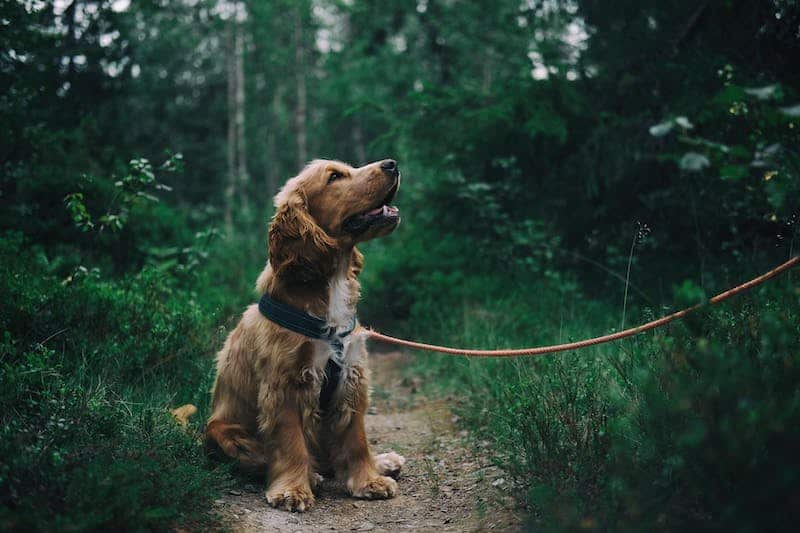 If you are a dog lover, you can help dog owners while earning a handsome amount. Many dog owners don't have the time to take their dogs out for a walk or need a pet sitter. As per AVMA, more than 50 percent of households have pets.
You can also take the help of mobile applications such as Wag to connect with dog owners.
Here's the application process to apply:

Once you understand this side business, you can start your dog walking and pet business. Expand it further by offering dog grooming, playdates, pet sitting, and other related services.
42. Real Estate Broker.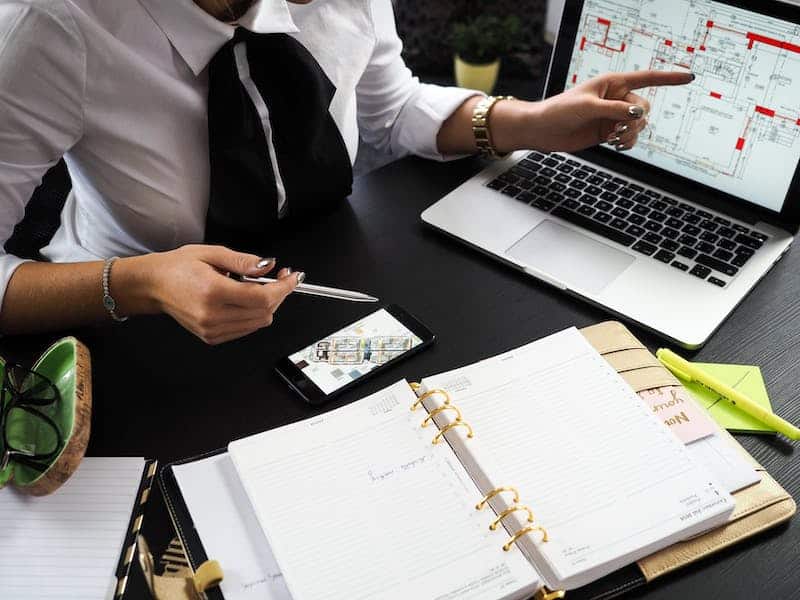 The real estate market is booming. And people want to avoid the hassle of getting the paperwork done themselves and all of the legal requirements. Enter the real estate broker.
As a broker, you facilitate housing deals to help buyers and sellers connect and process transactions. It takes a lot of work, but you can build a healthy pool of clients by assisting them in buying and selling commercial and residential properties.
First, do proper research on how to become a real estate broker, take up required real estate courses, pass the examination with good grades, and start marketing yourself to get started in your real estate career.
43. Custom Furniture Supplier.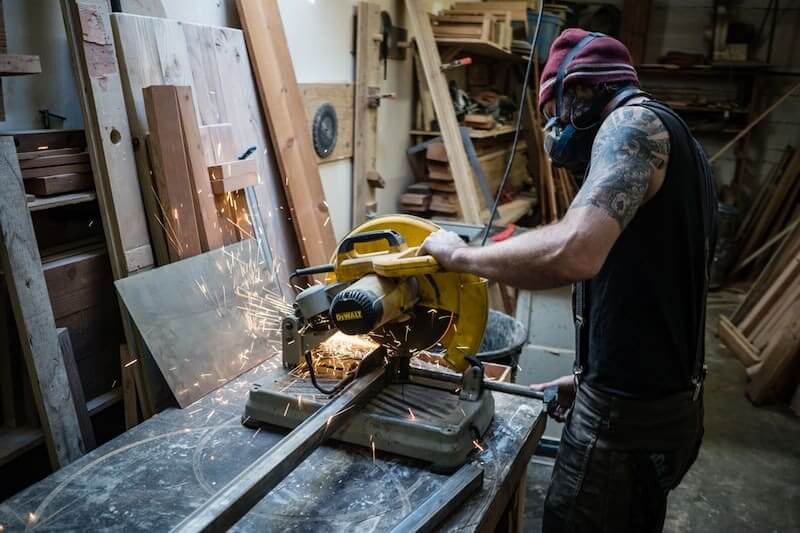 Custom-made furniture is in high demand. If you have an eye for creativity and are good at building furniture from scratch, you can convert your craft into a great money-making opportunity. People are ready to pay a hefty premium for a great degree of personalization and customization.
The number of people who want to make their homes look authentic is growing exponentially, and so is the business opportunity. You can get business by contacting local homes and listing your products on platforms like eBay and Amazon.
44. Handmade Jewelry Business.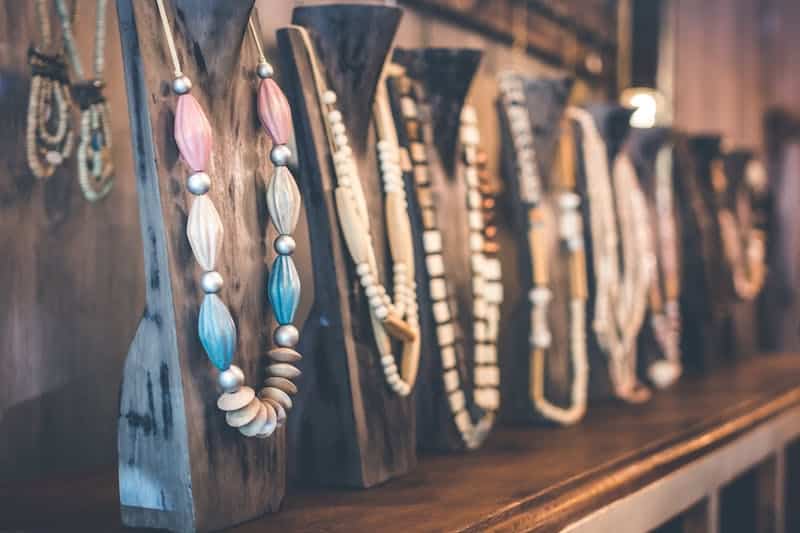 Hand-made jewelry is here to stay. In a world of fast-fashion, people are looking for handmade items that are unique and full of character. That's what makes this such a good business idea!
Teenage entrepreneurs, including M3 Girl Designs' Maddie Bradshaw and Bella Weems of Origami Owl, have raked in cash by selling handmade jewelry.
There are considerable opportunities in the industry, with its growth projected at 5-6% per year. With no big corporate players, entry into this segment is also easy.
You can start selling online to earn a name, and if you become a household name, you can open up a brick-and-mortar storefront.
Get a diploma or opt for online courses to understand the nuances of jewelry design and its making.
45. Human Billboard.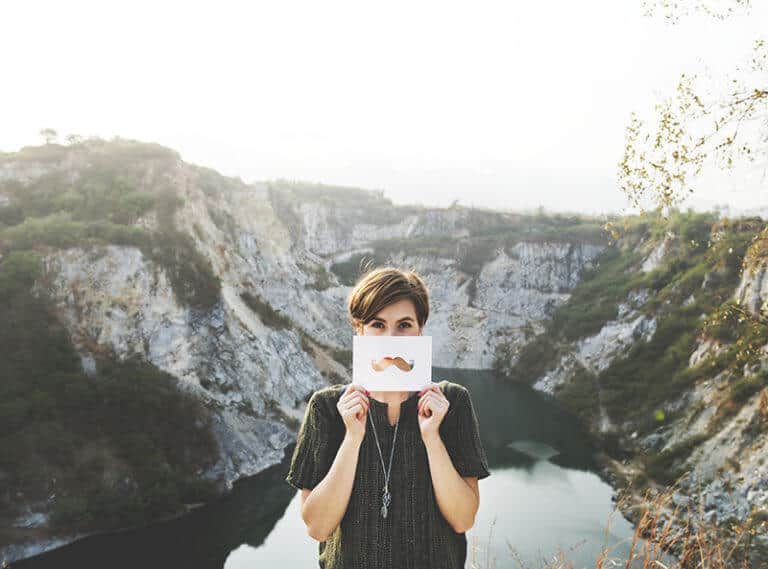 If you have no problems parading around promoting stuff and grabbing eyeballs from strangers, you can make good money as a human billboard.
You can earn from $5 per day to $7,000 for a contract of five years. However, the business idea is quite radical and might appeal only to a small handful of people – but it pays.
The average human billboard salary can be as high as $50,242 per year.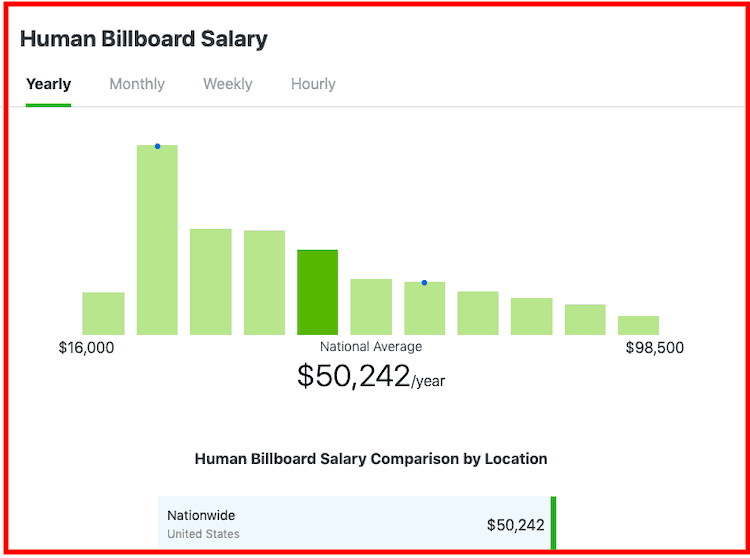 The job of a human billboard is most suited for students who want to earn a quick buck to meet their tuition fees and other daily expenses.
46. Purchase a Website.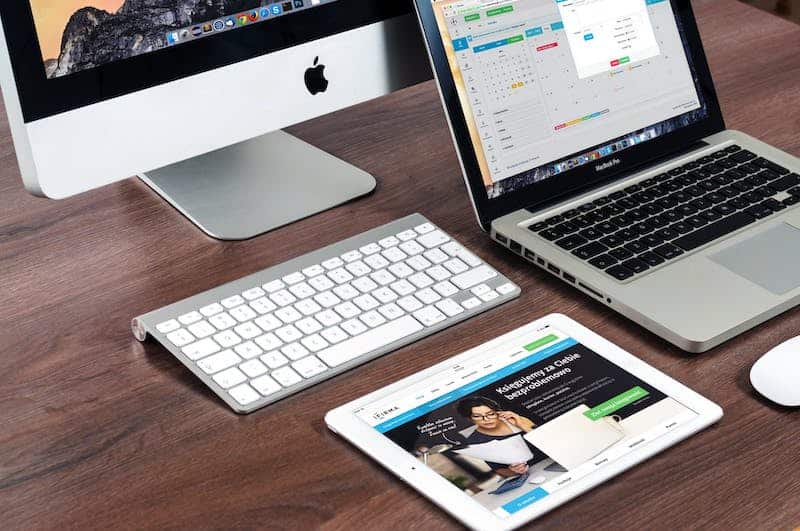 If you have an eye for spotting the right business for investment, you can purchase an existing website. Several websites on the internet have great potential but need an expert to make it possible.
You can buy a website at a discounted price and build its audience and business to sell at a more significant premium later.
Here are the places where you can buy a website:
Website trading is accurate, and people make money through it. The prices of a website usually depend on its traffic, domain name, revenue, and potential to scale up.
47. Mobile Laundry Service.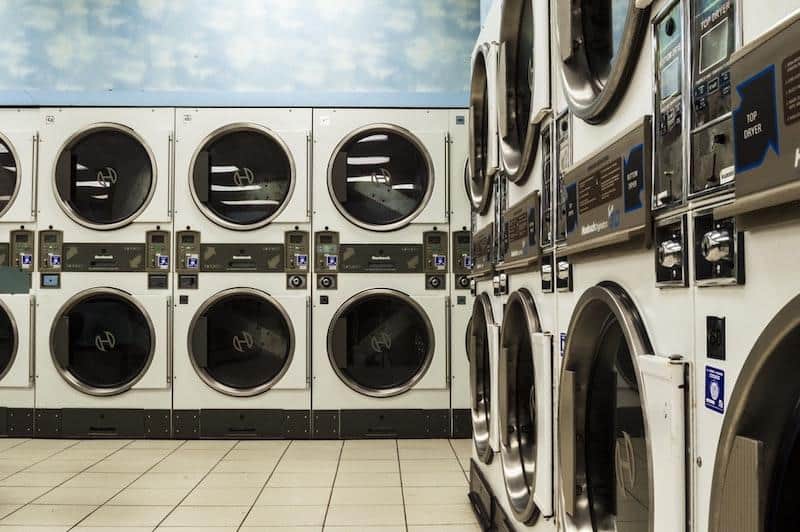 Laundry services are worth more than $40 billion in the US alone. Clothes are pretty recession-proof. People will never stop wearing clothes, so they'll continue to require laundry services.
Several home pickup laundry services have mushroomed over the years. However, there is still potential to open a reliable mobile laundry service for locals by offering better services at a lower cost.
You can take a course in retail laundry and cleaning to understand the proper usage of chemicals and fabrics.
48. Junk Removal Service.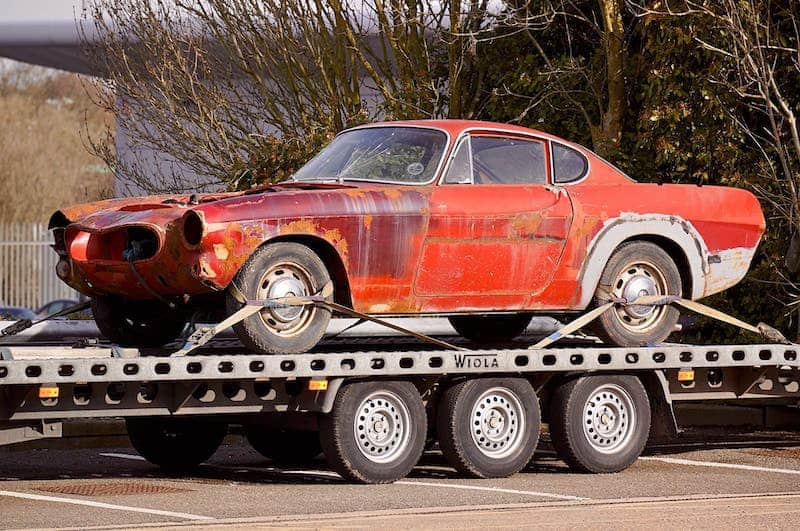 Well, it is not a conventional business idea that you usually pitch to your peers, but it has great potential. You get the opportunity to clear the junk and make it accessible to recycling units for a sustainable future.
You can also get a franchise from big companies like JunkLuggers to kickstart your business. You need proper equipment like a truck, shovels, garbage cans, a sledgehammer, and more to get started.
Once you set up your junk removal business, go through this helpful guide to get an idea of how to make money with your new endeavor.
49. Wedding Planner.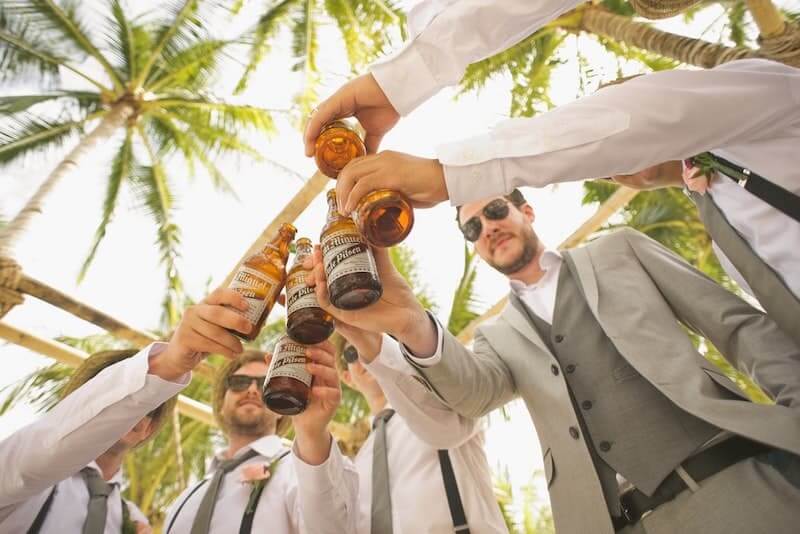 Weddings have become more plentiful, organized, and resource-intensive. To manage all aspects of the wedding efficiently, couples nowadays look for credible wedding and party planners willing to pay good money.
You can immediately jump into the wedding planning business if you have contacts with professionals like good caterers, florists, performers, travel agents, photographers, DJs, and more. Or use your social media accounts to create relationships.
The process is time-intensive and capital-intensive but can bring abundant rewards. An average wedding planner earns around $40 per hour for their services. You can also get a diploma in wedding planning to take your skills to the next level and prove your credibility in the industry.
50. Personal Chef.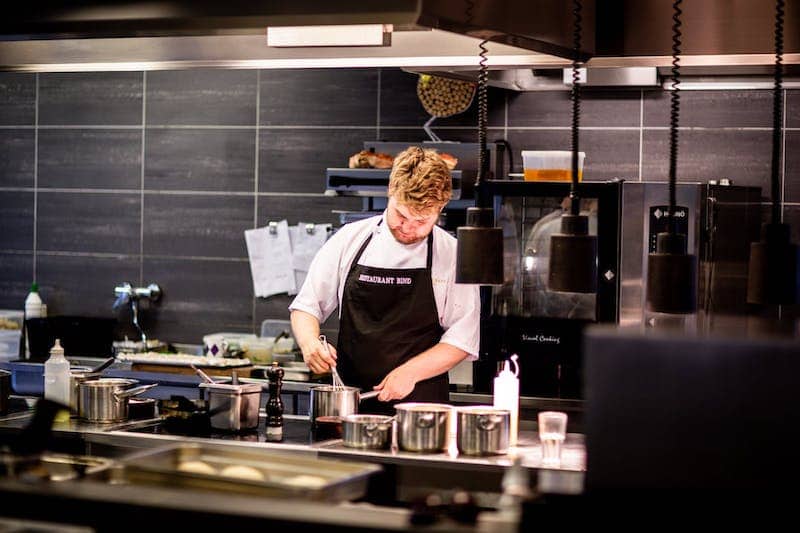 Becoming a personal chef can help you earn big bucks for your exemplary cooking skills. Most people are too busy with their profession and get little time for themselves. You can help such professionals by preparing their choice's delicious food.
The personal chef job market is expected to grow by 5.2% between 2016 and 2026. The demand for chefs capable of cooking healthy and delicious meals is only increasing with time.
You can learn how to make new dishes on YouTube or take a certification in personal cooking to make yourself more employable.
With these skills, you can start a catering business, become a party planner, or open up your brewery, restaurant, bar, or coffee shop where your culinary skills are displayed to the public.
51. Contract Customer Service (CSR).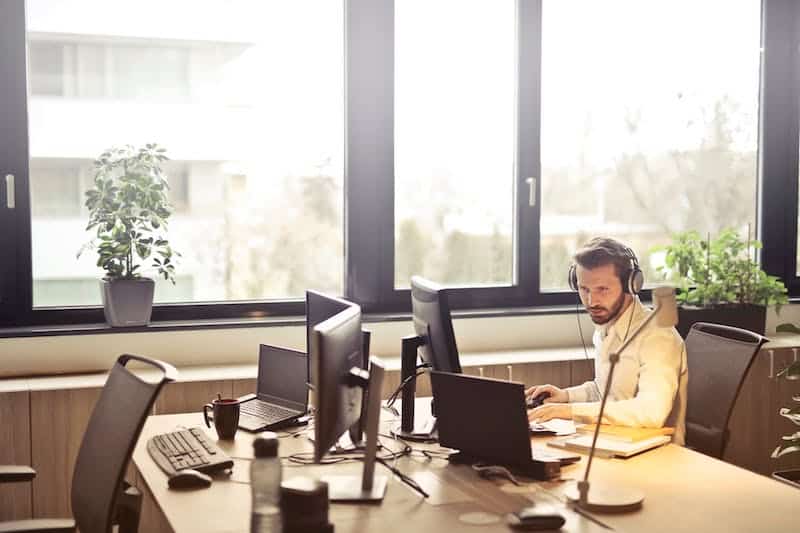 Many organizations cut down their costs by outsourcing customer service to freelancers. You can easily take customer service jobs if you communicate well and have sufficient management skills.
Freelancing websites, including UpWork and Fiverr, offer many contract-based customer services. If you already have the relevant experience, you can build a virtual team and start your customer service agency.
52. Pet Grooming.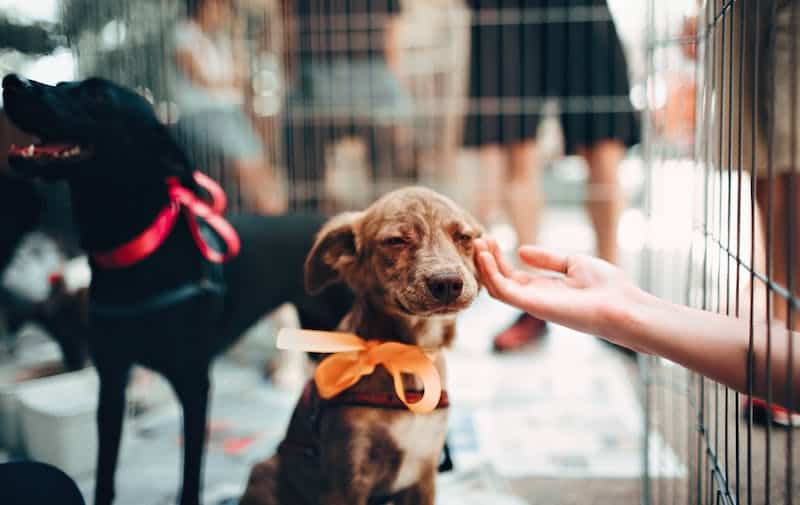 Pet grooming has become a thriving small business idea in areas where affluent pet owners reside. From spa and foot massage to haircut and massage therapists, people are spoiling their pets with no end in sight.
To set up a pet grooming business, you need around $2,000 and can earn an average of $48,000 per year. Find clients in your neighborhood or look for them on Facebook and WhatsApp groups.
You can also enroll in a dog grooming course to better understand the job.
If grooming isn't your thing, you can start by setting up a pet-sitting business, which requires little startup costs.
53. T-Shirt Printing Business.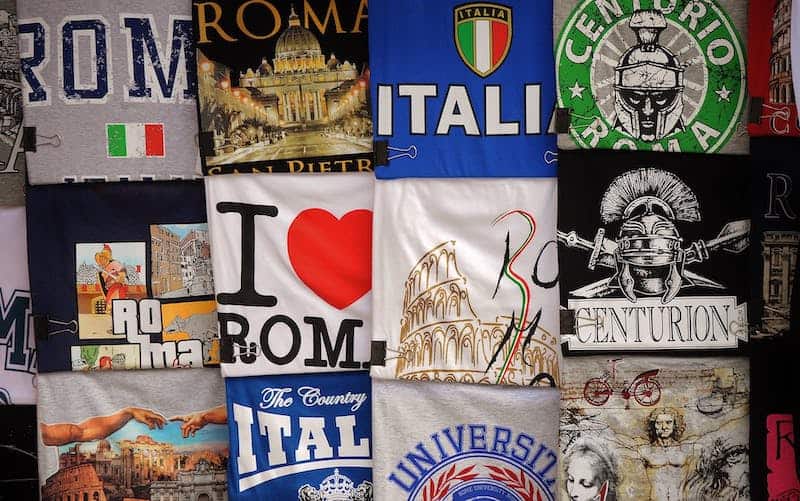 T-shirts with exciting graphics and funky logos are in high demand. The T-shirt retail business is worth millions of dollars and relies on efficient t-shirt printers to meet the ever-increasing supply.
Several suppliers are already in the business, but there is enough room for new players. You can take orders from multinational brands or local businesses or launch your line. Moreover, this industry allows you to work on your terms, i.e., you can either choose to work from a small room or start with a big factory-based production.
Take a print production course from LinkedIn Learning to understand the dynamics of dyes and printing technology.
54. Mobile Cleaning.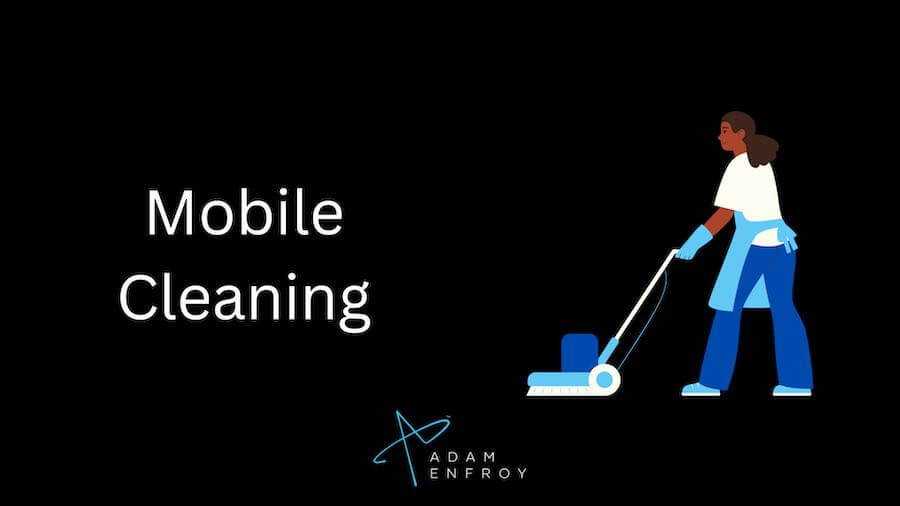 Whether you work in an office, school, healthcare setting, or even work from home, every person wants a clean space to get things done. Starting a mobile cleaning service can be done relatively quickly and with lower overhead than other small businesses.
Focusing on a specific type of cleaning will also help you stand out. For example, using safe products, focusing on a niche, or specializing in allergen removal may help attract more business.
55. Bookkeeping.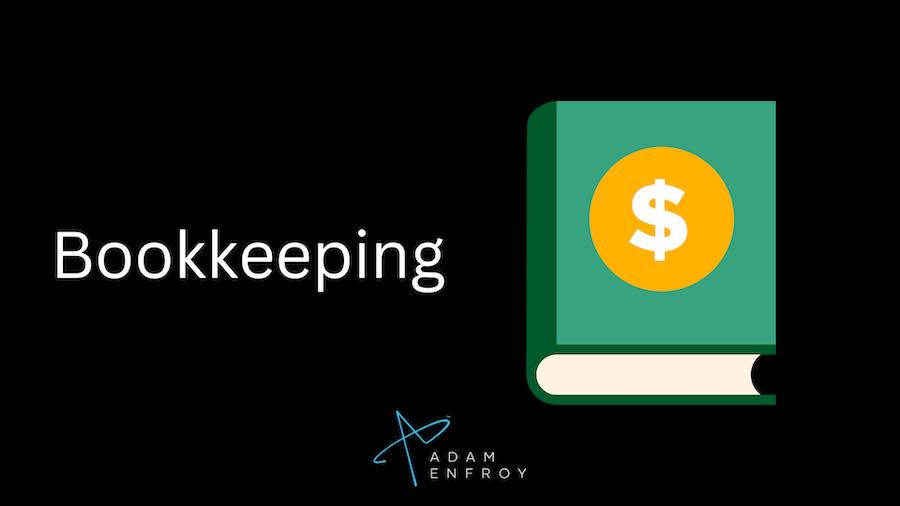 People will always need assistance with their personal and business finances. Starting your bookkeeping or accounting business is an attractive option if you are an accountant.
Finances can be worked remotely or in an office setting, and many people are willing to pay higher rates, making it a very profitable small business. It is also a relatively low-cost home business that most accountants are already qualified to run.
56. Resume Writer.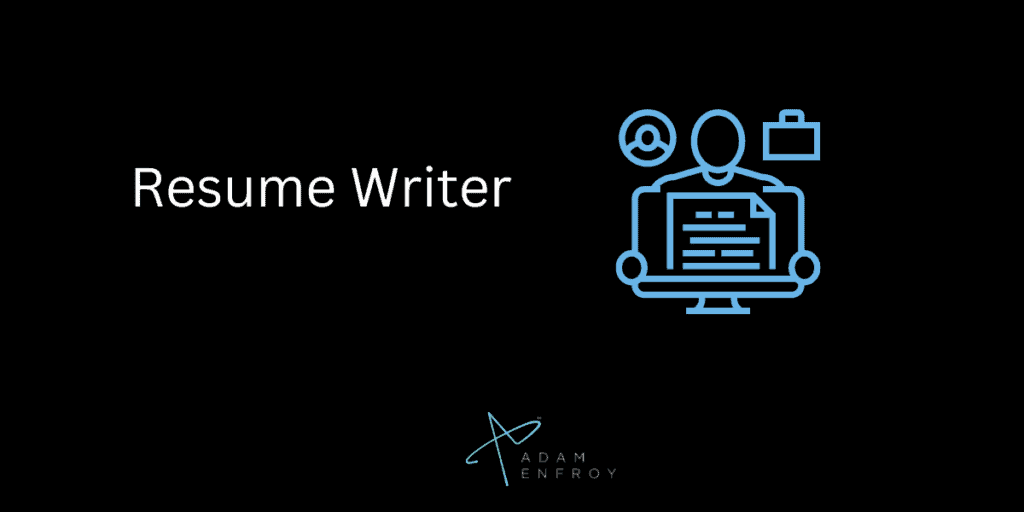 Writing a good resume is not something that comes easily to every person, especially now with automated reviewers and the use of keywords within job descriptions. Resume writing is one of the few online business ideas if you know how to create professional and unique resumes that land jobs.
This small business has plenty of clients; start with word of mouth, reach out to your people, and utilize social media accounts. Your small business could be just a few clicks away, with barely any startup costs.
List of Business Ideas for Food Lovers
57. Ice Cream Shop.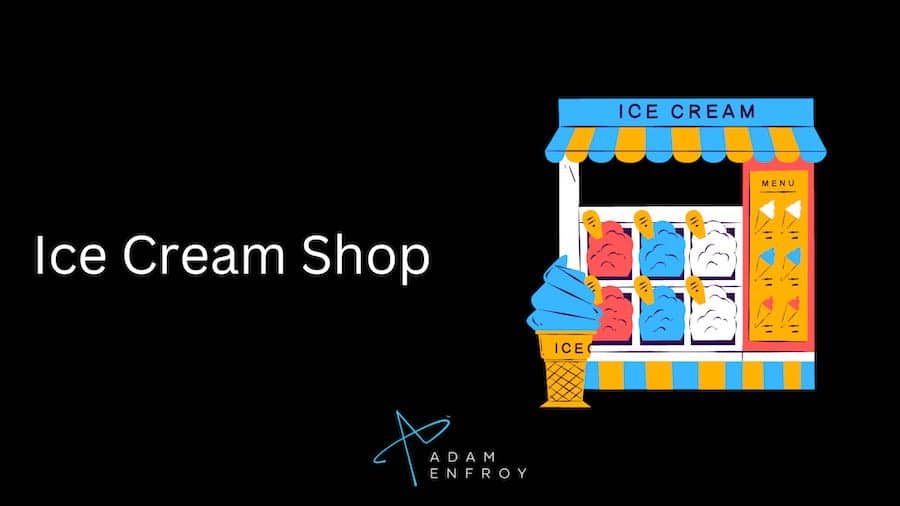 Another one of the proven and successful business ideas that you can try is one for foodies. Have you ever considered starting your ice cream shop? Let's face it people love ice cream, and you will have plenty of customers with the right product and a solid business plan.
You have quite a few options for your sweet new business. Start your new shop, buy a franchise from a popular chain, or take over a current shop.
An ice cream food truck is another great small business idea. Being mobile may be the future wave for most food, and offering catering services will help you find new customers.
58. Homemade Popcorn Business.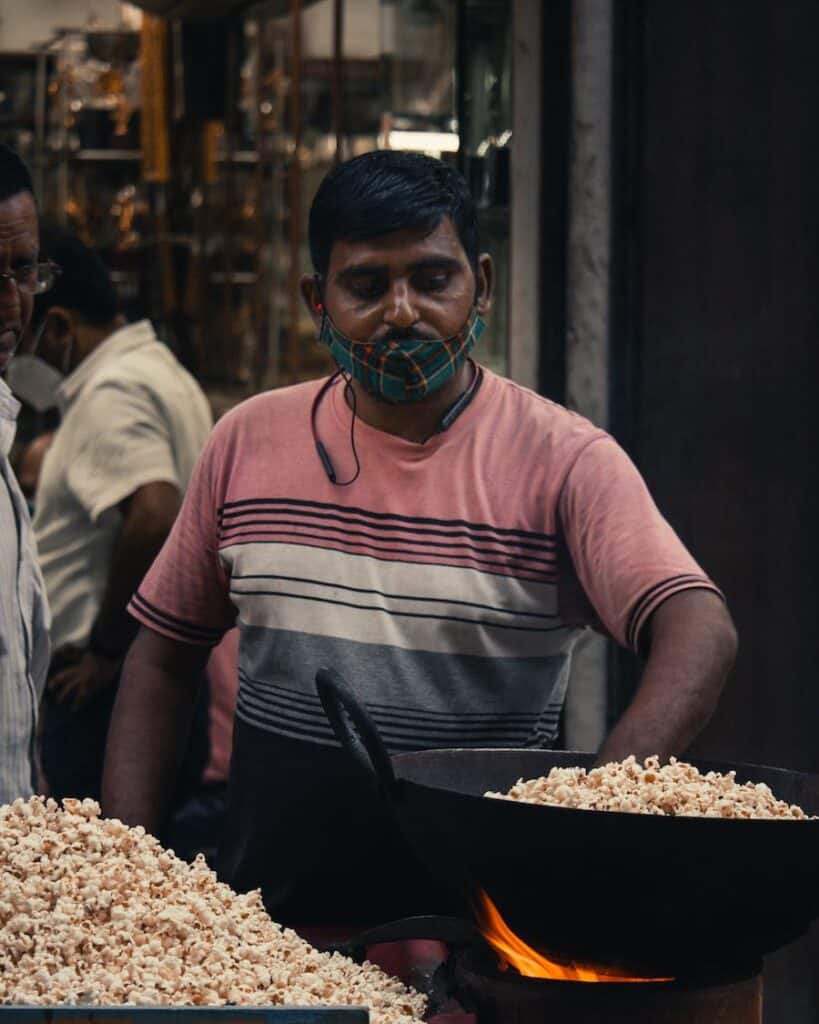 It seems like a straightforward small business idea, but creating homemade popcorn may be a great starting point for your retail or mobile catering business. Plus, who doesn't love tasty popcorn?
You will need to create some homemade recipes, but luckily the startup costs could be substantially lower than other food businesses. Popcorn is cheap; one batch could sell for up to $20.
Once you've come up with some creative popcorn recipes, get your name out using your social media accounts, and use digital marketing as an inexpensive way to spread the word. You will also want to connect with a party planner or two, restaurants, and other food-related businesses to offer your product as an add-on to their services.
59. Brand Designer.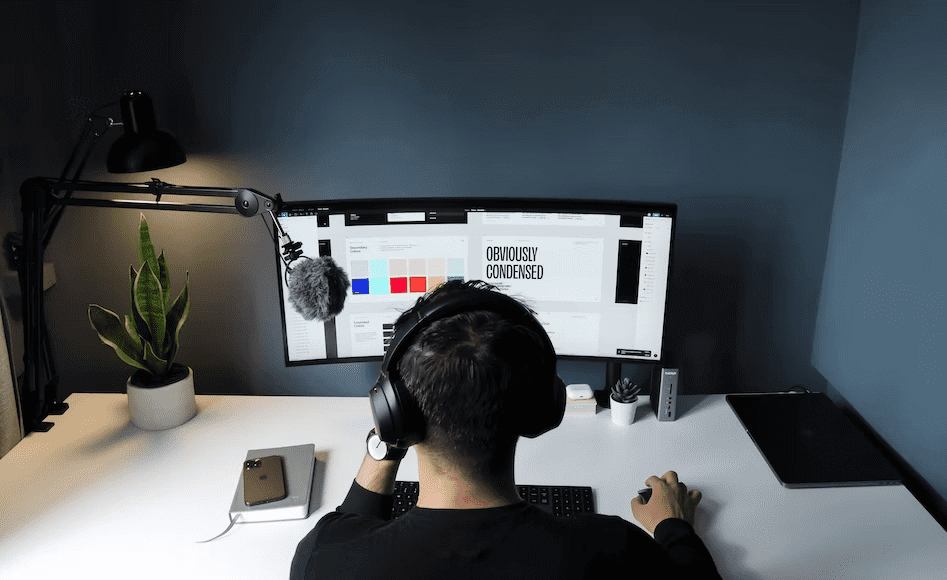 A brand is a message and image a company presents to its client base, and a skilled brand designer is often in charge of bringing the brand to life.
So, if you have solid creative skills, then this business idea can be a rewarding career for you.
As a brand designer, you'll work from the client brief to conceptualize ideas and design solutions that meet the client's goals and objectives.
You may also work with other copywriters and account managers to complete projects.
In some cases, you may work independently.
However, that calls for excellent organizational, time-management, and communication skills so you can work effectively as part of a team.
One of your first and most crucial tasks will be designing the company's logo.
The logo is usually the most important and recognizable element of the brand's public image.
So the logo must be instantly recognizable and inspire trust in customers.
You can easily create logos with tools like HubSpot's Free Favicon Generator, which lets you design and download icons without installing design software.
Besides creating the brand's logo, you'll also be responsible for other visual designs the business may use. So, a background in graphic design can be helpful when venturing into this career.
Validate Your Business Idea: Do Customers Even Need This?
Starting an online business is a great idea, but starting a business without understanding your customers will lead to disaster.
A lack of understanding can lead to vital aspects being missed out on, such as whether or not they have money to spend on the product that you're offering them.
Understanding your customers is vital, but how do you do that?
After all, they aren't likely to walk up to you on the street and tell you what stops them from buying your product.
The way that many people are going about understanding their customers better is by using surveys.
Survey software is readily available online, with some companies even offering free top-quality software for people.
Research is vital in finding out what your customers want, but you should remember to ask them the right questions at the correct times.
If your survey is too long, you will lose customers as they become bored of answering the same question repeatedly.
Start with just one or two questions, then see what kind of response you get from them.
Be interested in what the people you're surveying are interested in, and remember that even if you don't think the product is right for them, they might know someone else who would be curious – so do ask for a referral.
Defining Your Target Market
When starting a business, it is essential to have a clear understanding of your target market.
This includes defining who your ideal customer is and what needs or desires they have that your business can address.
Creating a successful marketing strategy will be challenging without a clear understanding of your target market.
It is also important to remember that businesses must constantly adapt to stay relevant.
Even if you provide value to your customers, you need always look for ways to improve or expand your business.
This could involve anything from adding new products or services to improving your marketing or operations.
By constantly adapting, you will be able to keep your business relevant and thriving in the long run.
List of Business Ideas FAQ.
What business can I start with no money?
If you don't have any startup capital, there are still plenty of business opportunities. Most of them are ways to make money online by offering digital services. Here are some of the best ones:
1. Start a blog and make money with affiliate programs, ads, online courses, and digital products.
2. Become a freelance writer.
3. Join a platform like Fiverr and offer graphic design services.
4. If you have coding skills, start a business and develop websites and apps.
5. Become an online business coach and sell 1:1 coaching.
6. Join a high-end freelancing site like Upwork and become a social media marketing consultant.
7. Offer other digital services like SEO consulting, PPC management, or content marketing services.
What are the best startup ideas?
If you're looking to create a startup this year, there are plenty of options. With almost 70% of entrepreneurs starting a business from home, here are some of the best startup ideas:
1. Start a dropshipping business to sell products online.
2. Create a SaaS application and build monthly recurring customers.
3. Invest in real estate and co-working spaces.
4. Start a blog and make money with ads, online courses, and affiliate programs.
5. Start a podcast and sell online ad slots after building your audience.
6. Start a digital agency and sell anything from web development and site management to social media and SEO consulting.
7. Start a food truck business and find a great location to generate sales.
What are the most successful small businesses?
The most successful small businesses have substantial revenue and profit margins. Here are some of the types of small businesses that are most successful:
1. Legal services.
2. Accounting, bookkeeping, taxes, and payroll services.
3. Real estate leasing and sales.
4. Dental offices.
5. Outpatient care businesses.
6. Custom design services.
7. Warehouse and storage companies.
8. Mineral quarrying and mining.
9. Medical laboratories.
10. Secondary schools and education.
What business can I do from home?
With the rise of the digital economy, starting an online business and working from home is easier. Here are some excellent options:
1. Freelance writing.
2. Graphic designer.
3. Web developer.
4. Photographer.
5. Social media specialist.
6. Home tutoring.
7. Speaking and coaching.
8. Podcaster.
9. Airbnb host.
10. Virtual assistant.
How can I be my own boss?
If you want to be your own boss, follow these steps:
1. Determine what you want to do and which small business ideas are best for you.
2. Evaluate the market and competition.
3. Make sure you have enough money to start your new venture and set aside capital.
4. Create a business and marketing plan.
5. Choose your business name and create your brand identity.
6. Start your business by choosing the best LLC service to form the right type of company.
7. Get your finances in order by hiring a bookkeeper or using small business accounting software.
8. Set up a business bank account.
9. Start marketing your business online by building a website and creating a social media presence.
How can I earn money fast?
There are many options if you need to make money fast and don't have time to wait for profits. Here are some of your best options:
1. Refinance your debt to get a lump sum of cash.
2. Sign up for an online survey site like Survey Junkie to make money by filling out surveys.
3. Use investment apps that pay you back every month.
4. Utilize an ecommerce platform to sell products online and get traffic quickly by using Google and Facebook ads.
5. Sign up for a gig economy app like Fiverr and sell digital services online.
6. Create an account with an app like Turo or Spinlister to rent your stuff.
7. Write and publish an eBook to make money on Amazon.
8. Call your bank and see what account bonuses you can get.
9. Build an online course and sell your knowledge to students.
10. Become a freelance writer.
11. Host a podcast and make money selling ad slots.
What type of business should I start?
1. Find a business that is not overly saturated.
2. Start a business based online. They are only growing in popularity. You can start an Etsy online store, consult virtually, or do freelance writing business.
3. One based on a trend. Every industry has emerging trends, so a key factor is finding a business idea on an upward trend.
Now it's your turn.
All the small business ideas mentioned above can help you earn a decent income even with a low startup cost.
Ultimately, I recommend you start something online like a blog, ecommerce business, or consulting firm, as these are less susceptible to market shifters like Covid-19.
Did you miss any of your picks of the best business ideas? Let me know in the comment section below.
Further Reading on AdamEnfroy.com: Here's my ultimate guide on starting a blog.
Editorial Process:
Our reviews are made by a team of experts before being written and come from real-world experience. Read our editorial process here.
Some of the links in this article may be affiliate links, which can provide compensation to us at no cost to you if you decide to purchase a paid plan. These are products we've personally used and stand behind. This site is not intended to provide financial advice. You can read our affiliate disclosure in our privacy policy.