Ecommerce is quietly and conveniently taking over our lives. According to Jeff Bezos, Amazon has over 100 million Amazon Prime members. Free shipping is the norm. Two-day shipping is becoming one-day or two-hour shipping.
If you want to start your ecommerce store, choosing the best ecommerce platforms can be tough – there are over 477 different options.
I want to make this decision easier by showcasing the best ecommerce software so you can find the right solution for your online store. Let's face it – with so many options on the market, there will only be a few left standing in the end, so you want to make sure you pick the winner.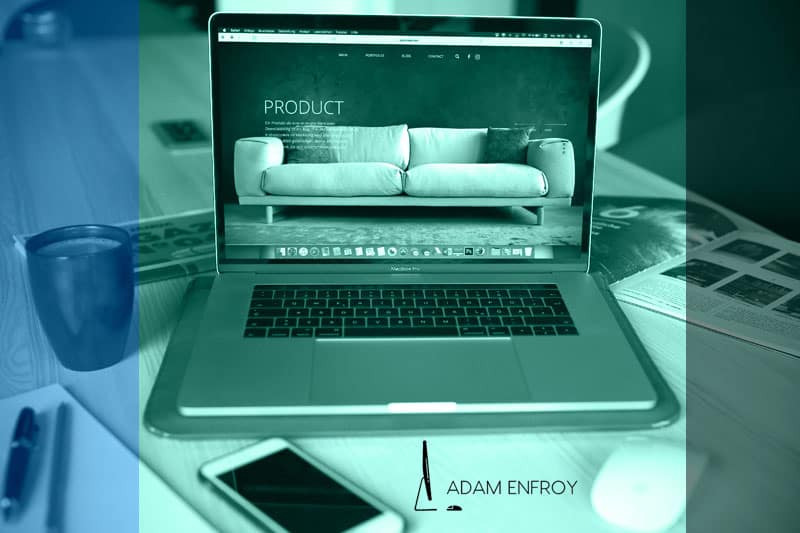 Why should you trust these reviews?
I have over 10 years of ecommerce experience:
I've worked for ecommerce brands making over $100 million/year
In a previous role, I sat in warehouses and managed wholesale shipments from China
I've managed 8-figure/year ecommerce marketing budgets
I've worked for SaaS companies in the ecommerce space
And I've launched online stores on almost every platform
These reviews rank based on price, reliability, technical support, features, scalability, product options, shipping, fulfillment, control panel experience, and more.
Disclaimer: I receive affiliate compensation for some of the links below at no cost to you. However, these are the best tools I have used and tested that I believe are most effective for launching and running an online store. You can read our full affiliate disclosure in our privacy policy.
Table of Contents
What Are the Best Ecommerce Platforms?
Ecommerce platforms are robust, full-featured software tools to sell products online. When choosing from the best options, there are many considerations, and each ecommerce website builder provides different features.
For example, your needs will be different if you're selling three products vs. 100. Or if you want to do dropshipping rather than your own shipping and fulfillment.
Ultimately, ecommerce software should let you add your products quickly, offer coupons and discounts, and automatically track inventory. They should also help manage shipping and fulfillment so that you can focus on running your business.
Here are my picks for the best ecommerce platforms:
Best Ecommerce Platform Built to Scale ($29.95/mo)
BigCommerce is my #1 ecommerce platform recommendation. They have best-in-class SEO features, 40+ payment gateways, advanced product options, 24/7 support, and can scale with your ecommerce business up to over $100 million per year.
Here's what typically happens. 
A small business owner decides to get into ecommerce and chooses a platform like Shopify or Wix because of their name recognition. After 6-12 months, they start growing sales and paying extra for apps and add-ons to help their ecommerce business grow.
After some time, they hit a growth ceiling. These users may realize they are paying hundreds of dollars every month for apps, their SEO is lacking, or they're outgrowing their platform.
Enter BigCommerce: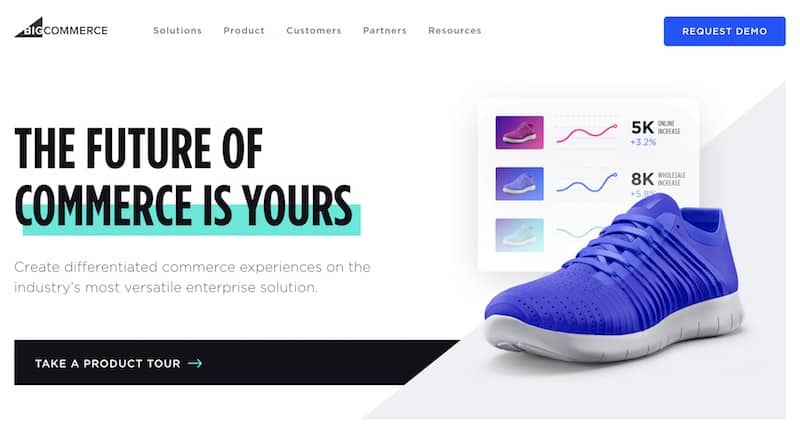 They are the most open SaaS ecommerce platform on the market – open APIs, zero transaction fees, and an open partner ecosystem.
BigCommerce has two product offerings: BigCommerce (their enterprise offering) and BigCommerce Essentials (built for small businesses). Both are built to scale with your growth.
On the one hand, they are an accessible platform for small business owners because of their features and built-in functionality. However, there is a slightly higher learning curve than a more basic tool like Wix.
They're also perfect for enterprise brands looking to leave expensive on-premise solutions like Magento and move to software as a service (SaaS). Brands like Ford, Toyota, Skullcandy, and others in the Fortune 1000 use BigCommerce and can easily bring in over $100 million in annual sales without hiccups.
In December 2018, they launched BigCommerce for WordPress, a "headless commerce" product, allowing users to manage their front end content on WordPress and their backend ecommerce with BigCommerce.
This use of APIs allows for faster WordPress site speed than you find with other WordPress ecommerce options like WooCommerce, which installs multiple plugins to work and hinders performance.
Their plans start at $29.95/month, and with that, you get a branded online store and domain name with the ability to sell on Amazon, eBay, and social media like Facebook, Instagram, and Pinterest.
They have a simple user interface to build your online store, including sections for your orders, products, marketing, analytics, taxes, and your storefront: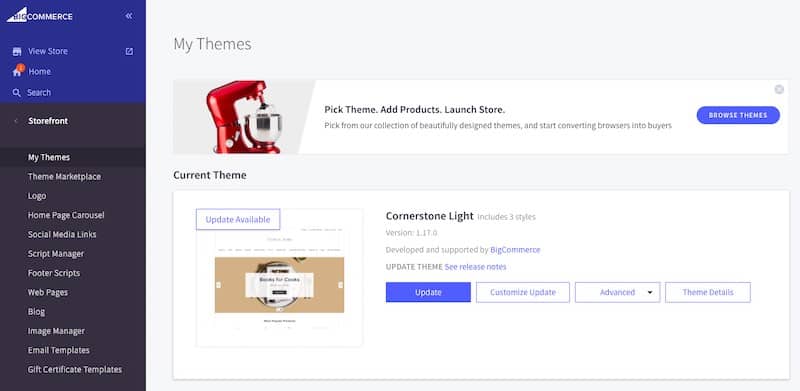 With the newly launched BigCommerce Shipping features, you get discounted carrier rates and gain the ability to print shipping labels and manage fulfillment right in your dashboard.
Their themes are fully responsive and optimized with conversion in mind. They also offer free SSL certificates, have a clear pricing structure, and again – zero transaction fees.
BigCommerce receives my highest recommendation and you can get started with a 15-day free trial.
Best Ecommerce Software for Dropshipping ($29/month)
Shopify is an ecommerce powerhouse, hosting over 400,000 merchants worldwide. When you think of ecommerce, your mind might go right to Shopify. They're a Canadian company that launched in 2004 and quickly became one of the fastest-growing SaaS companies in North America.
Dissatisfied by existing mobile apps and ecommerce products on the market, Tobias Lütke, Daniel Weinand, and Scott Lake built their open-source web application with Ruby on Rails and launched after two months.
That program became Shopify.
One reason Shopify gained massive brand awareness was by appealing to the audience of "dreamers" – new users who want to strike it rich in ecommerce.
With their integrations, even the most inexperienced users can set up a dropshipping store with relative ease. I tested it out. After picking my inventory, I integrated wholesalers and Shopify with Inventory Source and test-launched a store.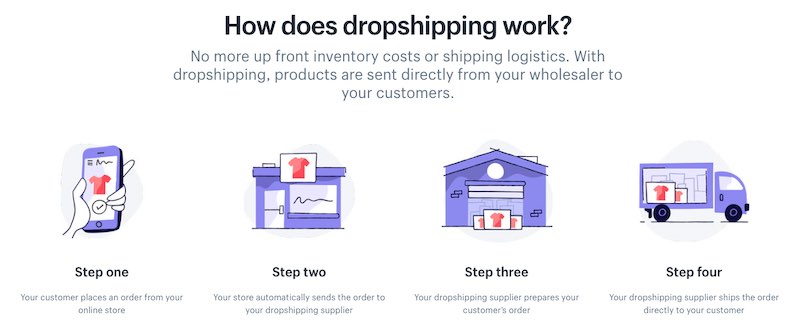 It was easy to design a cool-looking website and add products. But just because you have an online store doesn't mean it is a successful one – you need to market your business.
A few drawbacks to Shopify are their SEO rules. Your URL structure locks into their format. For example, instead of category pages located at campingsite.com/tents, Shopify forces you to use their format of campingsite.com/collections/tents. This structure is not ideal for search rankings, especially considering "category" is a higher-level subfolder than the more critical keyword "tents."
Second, they have fewer product options than BigCommerce. If you are selling t-shirts, for example, and have different colors, materials, and sizes, your SKUs add up quickly. Shopify is limited to only 100 product variants – not enough if you have a lot of different product combinations.
Limitations aside, Shopify is a reliable ecommerce platform that works well for small businesses.
Shopify has three plans ranging from $29 to $299. Additionally, its enterprise Shopify Plus platform offers its own custom pricing.
All plans include unlimited products, free SSL, discount codes, inventory management, multilingual support, easy buy buttons, abandoned cart recovery, marketing features, and 24/7 support.
To test them out for yourself, they offer a 14-day free trial.
Best Ecommerce Platform for Small Business Sites ($19/month)
3dcart is one of the fastest-growing ecommerce platforms known for its robust SEO features, 50 free themes, and 100+ payment processors.
Their plans range from $19 per month for a Startup Store up to $114.50 per month for their Pro Store plan. All plans come with domain registration, no transaction fees, unlimited bandwidth, a Facebook store, a built-in blog, API access, and 24/7 tech support.
They recently released new shipping settings and an upgrade to their promotional tools. For shipping, you can display all of your order's shipping carriers and rates on your checkout page instead of just one at a time.
Then rates are loaded automatically when a buyer checks out with their credit card or PayPal.
With their Advanced Promotion Manager, you can choose multiple Customer Groups to offer a promotion at once instead of one group like in the past. This option is excellent for B2B brands that want an online shopping cart for both consumers and retailers.
Their SEO features are strong and they are touted as "the best ecommerce platform for SEO". You can create custom URLs, dynamic meta-tags, link titles, and more.
They also take security seriously and are 100% PCI compliant. You can also sell outside of your ecommerce platform with the 3dcart built-in Facebook store. Additionally, you can reach shoppers on the go with mCommerce for mobile devices.
Ultimately, if you're a small business that needs strong SEO, marketing tools, and ecommerce functionality without the need for advanced enterprise features, 3dcart is a solid choice.
You can try them out with a 15-day free trial.
The Ecommerce Platform for WordPress (Free + Paid Add-Ons)
With over 74 million downloads, WooCommerce powers around 25% of online stores worldwide. This simple open-source ecommerce plugin for WordPress launched in 2011 and has grown into one of the most popular ecommerce solutions on the market today.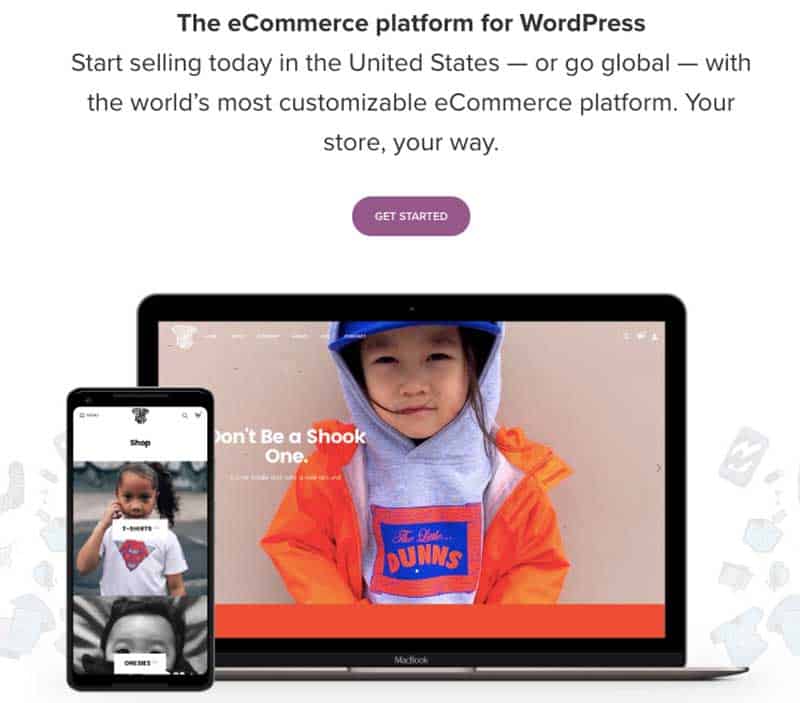 WooCommerce is a completely free plugin that you can add to your WordPress site. However, for more advanced functionality that you'll find with other ecommerce platforms on this list, you need to add paid extensions.
Another drawback is scalability. I installed the plugin on my site and first noticed that it installed a total of four plugins to run and slowed down my site a bit.
Drawbacks aside, there are a few reasons that so many people use WooCommerce. First, it is a highly customizable solution. There is a large community of WooCommerce developers who add new functionality due to the open-source nature of the plugin.
Second, WordPress is one of the best platforms for SEO on the market. With endless SEO customizations and the ability to have more control over your search results, WooCommerce is a natural extension of the WordPress platform.
However, it's not the only option, as I currently sell digital products on my WordPress site with the BigCommerce for WordPress plugin. I found it much faster as it's a "headless commerce" solution that works via an API.
Overall, if you have a WordPress site and want to add ecommerce functionality for free, give WooCommerce a try.
Easy Ecommerce Website Design and Hundreds of Themes ($23/month)
Wix is a fast-growing website builder that allows users to upgrade to full ecommerce functionality for $20 per month. They boast hundreds of designer-made templates, promotions and gift cards, beautiful product galleries, and easy order management and shipping.
They automatically optimize your online store on mobile, including iPhones and Android devices (Apple and Google). You can also customize the look of your mobile ecommerce site with their online store builder tool. You don't need to dive into HTML or CSS to create a stunning website with Wix.
They have an excellent array of product galleries to layout your products in a beautiful (and conversion-optimized) way.

These product galleries layout great on mobile devices too and adapt in a stacked format.
Wix is also known as one of the easiest tools to use in both the website builder and ecommerce space.
There are literally only seven steps needed to build your online store:
Log in to your account or sign up for free.
Pick a template from the Online Store category.
Edit the text and add your business name.
Click "My Store" & "Manage Your Store".
Add products to your store.
Select "Business Setup" to add Payments, Shipping & Store Settings.
Publish your site & connect to your own domain.
Finally, Wix offers a secure checkout, 24/7 customer support, multiple payment options and solutions, global tax and shipping, and coupons and discounts to help you sell more.
You can get started by trying out Wix for free. 
Best User-Friendly Ecommerce Platform ($26/month)
Volusion is a company founded in 1999 and launched in 2002 by a then 16-year old named Kevin Sproles. I met him in person in early 2019, and he had a pretty fantastic story.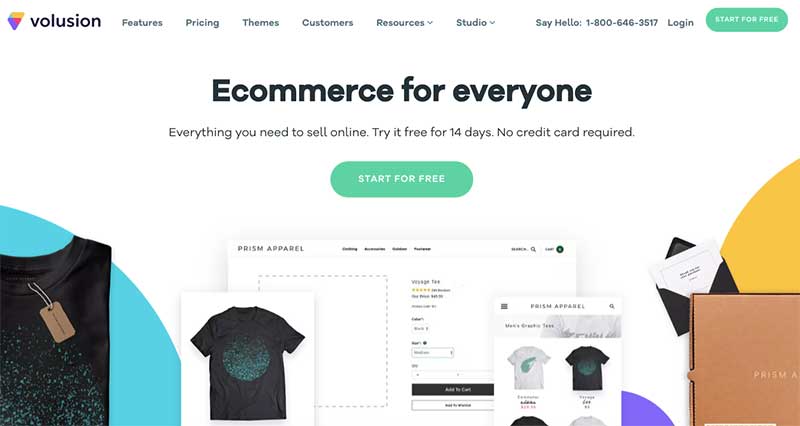 Volusion is a stable all-around ecommerce platform that has a lot of functionality and a new Content Builder, which almost rivals the Elementor WordPress plugin in ease of use.
Their $26/month Personal Plan comes with unlimited products, online support, and zero transaction fees.
On the high end, their $161/month Business Plan comes with more in-house support. A benefit of a Volusion site is that they have an in-house SEO and marketing team that can help with digital marketing and getting visibility on search engines.
Higher tier plans come with "$100 of quick wins" every month. If you're a store owner, this could be a quick web design fix, SEO optimizations, or other assistance to improve website performance.
If you want to give Volusion a test run, get started with a 14-day free trial.
One Simple Place to Sell Anywhere ($26/month)
Selz is a fully-functional online store builder that makes it easy to sell across all sales channels, including existing websites. For example, you can embed your products into any website or blog, and easily sell on Facebook, Instagram, and Google Shopping from one dashboard.
As the ecommerce landscape becomes more omnichannel and buyers are expecting to be able to purchase from anywhere, Selz excels in this area (no rhyme intended).
They provide lots of great features out of the box, like unlimited storage, bandwidth, and customers, analytics, discount codes, and lots of third-party integrations.  Their $26/month basic plan gives users access to secure digital file delivery, global tax settings, and abandoned cart recovery features.
What truly makes Selz unique is that you can use their backend ecommerce hosting and sell products on any existing website.
For example, if you're already running a successful website, Selz allows you to add products, buy buttons, and different widgets to your site. You don't need to create a new site. You simply integrate Selz with your current site, add your product information, and start selling.
One drawback is that real-time shipping rates are only available on the $179/month advanced plan, so if you're selling products of different weights and sizes, things may get tricky. However, if you're selling via a flat rate, that won't be an issue.
Finally, Selz provides support via email and chat, and additionally, every user gets their own account manager. This is unique and super helpful for new businesses looking for guidance during setup.
Try Selz free for 14 days. 
The All-In-One Webstore Solution ($44.99/month)
PinnacleCart is an ecommerce platform built with user experience and conversion rate optimization in mind.
They also have strong SEO features including the ability to index your site on search engines like Google, Bing, and Yahoo.
Additionally, you can increase your product visibility further by syndicating your products and services to shopping platforms like Facebook, Amazon, eBay, and more. Plus, Buy Buttons allow you to place your products on other websites or blogs and users can purchase your items from these other pages.
In addition to Buy Buttons, their enhanced product tools let you create dynamic product listings. These listings dynamically create tags, manage inventory, showcase different images, and create unlimited categories and product attributes. These features work for both physical and digital products and services.
They also have a strong number of integrations with other software tools. The control panel allows you to manage every aspect of your ecommerce business in one place and you can quickly connect to apps like Avalara, Quickbooks, Shipwire, and more through their Apps Center.
PinnacleCart has three main plans ranging from $44.99/month to $199.99/month.
The $44.99 Startup Plan includes zero transaction fees, unlimited products, and unlimited admin accounts. It also includes a one-page checkout, real-time shipping quotes, Google Shopping, predictive search, product syndication, and a shared SSL.
The $199.99/month Advanced Plan provides additional benefits like a dedicated SSL, unlimited disk space and bandwidth, and priority support.
One interesting feature comes to those looking to host their ecommerce site on their own server. They can purchase a perpetual license of PinnacleCart for $1,495 per domain. This includes all features in the advanced plan, one year of technical support, one year of access to upgrades, and 20% off additional license purchases.
Overall, PinnacleCart is a solid all-around ecommerce platform built with user experience and conversion rate optimization in mind.
If you're looking to dynamically create products and easily sync your product catalog with other platforms like Facebook, Amazon, and eBay, PinnacleCart is a good choice.
Try out PinnacleCart with a free trial.
Best Drag-and-Drop Ecommerce Website Builder ($26/month)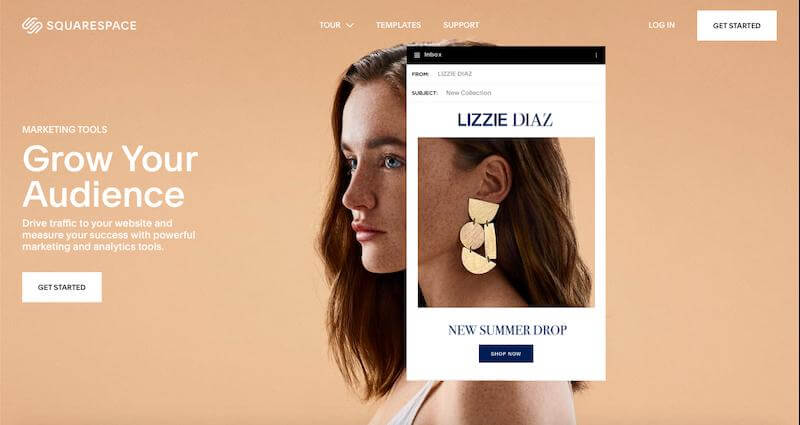 Squarespace is a well-known website builder that has basic ecommerce features on its third highest-priced plan.
They have four main pricing plans – two website builder monthly plans and two online store monthly plans:
Personal Plan: $12/month
Business Plan: $18/month
Basic (Online Store): $26/month
Advanced (Online Store): $40/month
Before I moved my blog to WordPress, I started with the Squarespace Personal Plan. It was effortless to drag and drop content on my site and update their pre-designed templates. However, I quickly realized that Squarespace wasn't the best option for SEO, site speed, or customizations.
Squarespace makes it easy for anyone without technical knowledge to create a website, but what you gain in ease of use, you lose in functionality and SEO benefits. I remember when used them, I had a straightforward XML sitemap issue that was impacting my SEO and couldn't be solved.
Specific URLs in my sitemap had a trailing slash (/) while others didn't, making it look like every page was duplicate content. Long story short, it was impacting my SEO, and I moved to WordPress right away.
As far as ecommerce solutions go, have you ever heard anyone say, "I run my lucrative online business on Squarespace." Probably not. However, if you're already using this platform and want to add a simple ecommerce store, there are some benefits.
It's super easy to set up, and you get some great looking mobile-friendly templates, product management, and integration with shipping solutions like Shipbob and Shipstation. Third-party logistics companies (3PLs) include real-time shipping rates from major providers like UPS, FedEx, and USPS, and take care of your shipping for you.
Finally, Squarespace offers 24/7 support and a 14-day free trial to test out its features.
Best for Simple Small Businesses (Free – $25/month)
Weebly is a website builder founded in 2006 that now boasts over 500,000 domains and 12% market share in the website builder space. Thir platform works best for new small business websites that don't need an advanced web presence.
One bonus is that Weebly has marketing automation features built-in. If you were to purchase another website builder and an email marketing service separately, you might pay an extra $10-20 per month.
Another pro is their product options. You can manage hundreds of products, track inventory, automate out of stock items, and boost buying behavior by showing customers the remaining number of products (Only 3 Left!).
Weebly isn't nearly as powerful as other platforms like Shopify or 3dcart. However, if you're a small business with a simple website under ten pages and want to add some ecommerce functionality, Weebly will serve you just fine.
Their ecommerce functionality begins with their $25/month Business Plan, which also provides a free domain.
Get started with Weebly for Ecommerce.
Best Platform to Build B2B, B2C Multivendor Marketplaces ($1,299)
When it comes to end-to-end high-quality ecommerce platforms, the YoKart marketplace platform stands high in the market. The pro about YoKart is that it can build a multi-vendor marketplace for any business size (small, medium, and large enterprise).
The framework's core script files are provided in a partially encrypted format that makes it less prone to security issues. YoKart offers User-Centered Design and seamless experience irrespective of the device. Another advantage of using YoKart is it's easy to use a product or inventory catalog management system.
YoKart claims that the platform can handle up to 500K products and 10000+ concurrent visitors but for further performance optimization they would charge separately.
YoKart is considered as one of the best solutions when it comes to UX and design functionality. It is a fully customizable and scalable platform with a lifetime license. It also offers 12-months of free technical support, given no 3rd party customization is done on the website.
On the other hand, the major disadvantage that I encountered with YoKart is that it does not offer free themes and plugins. Since it's a license-based solution so you have to buy a different license for multiple domains.
YoKart has 3 main pricing plans with flexible payment option:
The GoQuick plan costs $1,299 and it includes fully-owned license, zero payment processing charges, self-hosting, and default design.
The $3,999 (GoCustom Lite) plan includes additional benefits such as partial custom design.
The GoCustom plan which costs around $6,999 provides extra perks such as post-launch marketing and fully custom design.
YoKart also offers mobile apps for buyers and sellers which come at a pretty low cost. You can check out the pricing here.
Overall, if you quickly want to set up your ecommerce multi-vendor marketplace with a good set of features than YoKart is the viable option for you.
Other notable mentions not yet listed include Prestashop, OpenCart, Big Cartel, Ecwid.
What Are Ecommerce Platforms?
Ecommerce platforms are software tools to help people sell products and services online. Historically, businesses had to purchase expensive, on-premise ecommerce software with an IT setup and in-house hosting to manage their ecommerce. Now, with SaaS software technology, users can build storefronts (front-facing sales channels) online.
These ecommerce platforms handle everything from web design and product listings to shipping, taxes, and marketing. Within these web-based software tools, you can add your own products, manage inventory and orders, communicate with customers, sync with other apps, and more.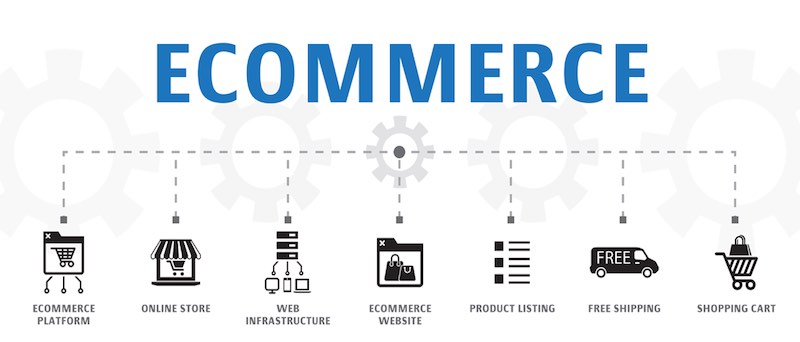 Source: dowgroup.com
What is the Best Ecommerce Platform for SEO?
When it comes to ecommerce SEO, there are a lot of important ranking factors, including site speed, URL structure, page titles/content, and sitewide HTTPS.
My pick is BigCommerce. Here's why:
With site speed, you want to make sure your ecommerce host loads your site content quickly on mobile and desktop. Even a 100-millisecond delay in load time can drop your conversion rate by 7%. Use tools like GTMetrix and Google PageSpeed Insights to check your ecommerce site speed regularly.
Second, image compression is another critical factor in site speed. Images that take a long time to load increase page load times, which impacts user experience and SEO.
BigCommerce is the only ecommerce platform to give merchants Google AMP on both product and category pages, as well as automatic image compression with Akamai Image Manager.
Regarding the URL structure, BigCommerce features the best default URL format.
For example, as highlighted earlier, www.rebelpeak.com/camping/blue-tent is the best format to follow in the order of domain, category, and product. They allow you to do this, while other platforms like Shopify force you to keep their structure, including the static "/collections/,"/pages/," and "/products/."
This URL structure is not ideal for SEO, so BigCommerce wins in this regard and is my top pick.
What Are the Best Free Ecommerce Platforms?
If you're looking for a free or open-source ecommerce platform, you can find many readily available. When researching different ecommerce frameworks to use, it's essential to ask yourself a few different questions:
Are you interested in self-hosting?
How much web development experience do you have?
How much creative control do you want?
Would you rather pay a small fee every month to have everything wrapped up in one package?
I would personally go with a paid option over an open-source system because the small fee will save you a ton of time and development costs.
Open source platforms have some limitations. What you gain in flexibility, you lose in simple hosting, maintenance and security, and dedicated support.
What Are the Best Ecommerce Platforms for Small Business?
Small businesses running online need uptime guarantees, security, PCI compliance, usability, and performance. If your business depends on ecommerce sales, your requirements will be more stringent than one individual selling online.
In the B2B space, there are also a lot of dependencies on your platform's user access levels, shipping methods, tax calculations, and invoicing software. You need a solution that is easily managed by multiple users and minimizes time to complete orders.
After all, the more time you save on compliance, shipping, and fulfillment, the more time you have to market your business online.
Here are my top picks for the best ecommerce platforms for small business:
3dcart is a great choice for small businesses because of their ease of use and SEO features. Local small businesses will benefit from their clean URL structure and easy access to selling products online. Plus, they have an excellent support team available via chat, phone, and email.
Shopify is another good ecommerce platform for small businesses for similar reasons. They are super intuitive and easy to use – almost any small business owner should be able to build and manage a site on Shopify. With automatic shipping and tax rates, they save business owners time.
Additionally, they integrate with many top point-of-sale systems for omnichannel retailers with both physical storefronts and online stores.
Wix is another strong contender for businesses selling online because of their nice-looking templates and easy-to-use software.
What Are the Best Ecommerce Platforms for Dropshipping?
Dropshipping software must easily integrate with wholesalers, connect your inventory across platforms, and automate shipping.
When you hook up your online store to a wholesale supplier, the first thing you need to check is that inventory levels automatically sync between platforms. The last thing you want to happen is someone orders a product on your site that's out of stock with your wholesaler.
Here are my choices for the best platforms for dropshipping:
What Are The Benefits of Using an Ecommerce Platform?
'If your business is not online, your business will run out of business.'
This statement by Bill Gates turned out to be prophetic — the ecommerce market is now massive and continues to expand with time.
According to a recent study, over 50 percent of Americans prefer to shop online. Ecommerce isn't going anywhere and you can get a slice of that profit with a simple website.
However, you need an attractive and engaging website if you're looking to gain customers.
So let's look at all the benefits of building your ecommerce store, and how it can successfully drive your business.
1. Easy Scalability.
When you run a traditional brick and mortar retail shop, it's difficult to cater to an audience that is geographically very far away.
Unless you become very successful, and operate like Walmart and other industry leaders, setting up multiple outlets in different areas become too expensive.
Naturally, it's not very easy to do that for a small or medium-scale retailer, since it is exceptionally cost-intensive.
However, using ecommerce platforms, small and medium businesses can now target and reach out to a global audience, and scale up to many times their original size.
Most platforms let you set up your online store for between $15 and $50 per month, with the most common price being around $30.
Being online essentially makes the whole world your oyster, and you don't need to target a particular neighborhood and restrict yourself to a specific area. With a broader reach, your sales will get a boost, and profitability will increase in the long run.
Ecommerce platforms help you achieve scalability by delivering fast-performance and impressive shopping experiences anywhere.
2. Excellent Customer Support.
Customer experience plays a big part in the annual revenue of any business. In fact, it is one of the most indicative yardsticks of a competitive company.
Even if you're using a pre-designed template to build your website, you might run into an issue every now and then.
It can be anything — you might struggle with slow website speed or face errors with a webpage.
However, every single ecommerce platform offers customer support to help you with these issues.
For example, Bigcommerce provides 24/7 chat, email, and US-based phone support for technical issues.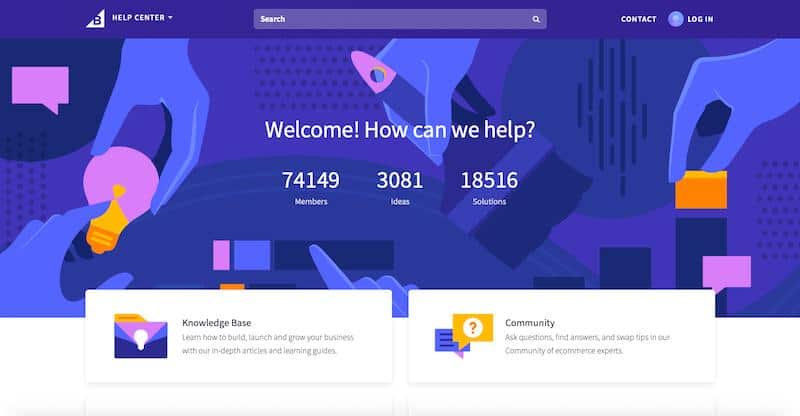 They also have a premium services team, devoted to making your business excel and help you solve any technical issue to might face. And this can make all the difference.
With this type of support and flexibility, your business won't slow down because of technical issues.
3. Social Media Integration.
More than 3 billion people in the world use social media – a huge market to tap into.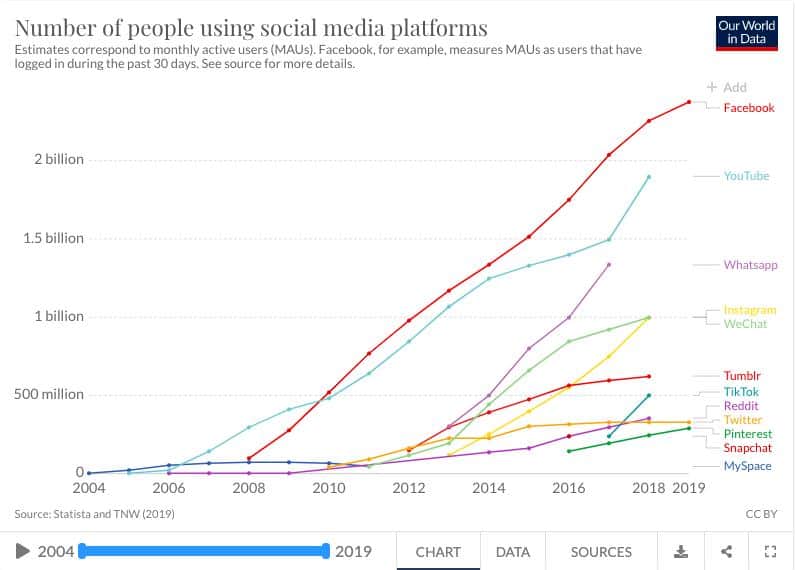 Plus, shopping behaviors are changing and more users are ready to purchase products via social media.
Ecommerce platforms easily integrate with Facebook, Instagram, and Pinterest so that you can sell your products wherever your audience is.
Therefore, it's essential to focus some attention on social media engagement.
For example, let's take a look at Bigcommerce.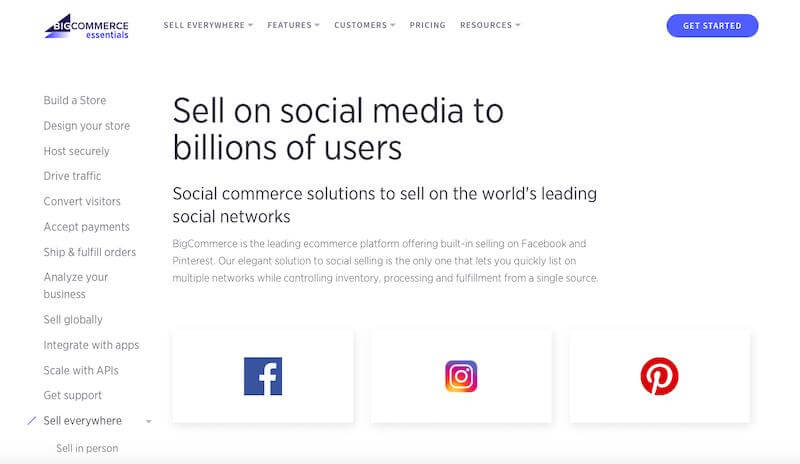 Their platform integrates with social media platforms like Facebook, Instagram, and Pinterest right from the BigCommerce control panel, syncing your inventory for you, and making the backend sales with little work required.
4. Built-In Ecommerce Marketing Tools.
Social media integration will lead you to where your target audience is, but it isn't the only marketing you should do.
After your website is up and running, you need to identify what your customers want to buy with the right marketing tools.
Ecommerce platforms help you do that by providing numerous in-built marketing tools. These tools provide you with all the essential data and analytics to help you draw a roadmap for future sales.
Take Squarespace, for instance: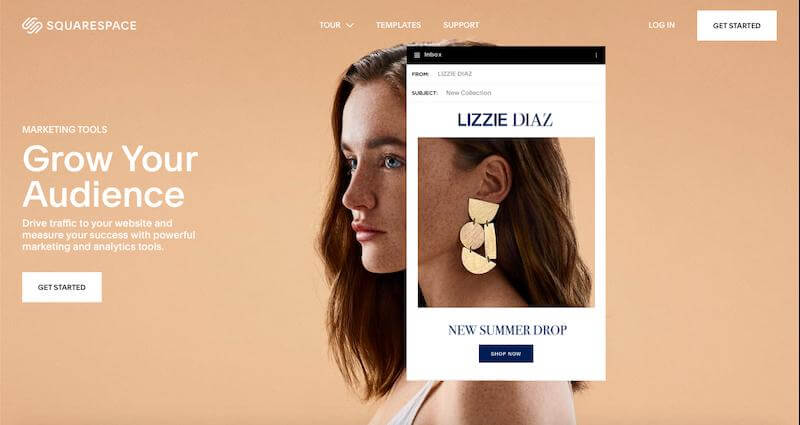 It helps drive traffic to your website with its powerful marketing tools and also measures your success quantitatively with its advanced data analytics tools.
Built-in newsletters, exit-intent pop-ups, coupon codes, and promotions are just a few of the marketing features at your disposal.
5. SEO.
Pretty much every ecommerce platform provides basic to advanced SEO features. These features enhance your search engine visibility and manage everything from sitemaps to meta titles, descriptions, keywords, and more.
If you're used to running sites on WordPress, you can try out WooCommerce for solid SEO results.
For example, WooCommerce is integrated with some of the best SEO-related WordPress plugins that you can help you optimize your website and make it appear higher in the search engines.
Some of the SEO tools include:
Yoast SEO
MonsterInsights
All in one SEO pack
Google XML Sitemaps
W3 Total Cache
BZ Lazy Load
SEO Optimized Images
WordPress SEO
Additionally, platforms like BigCommerce and 3dcart provide great SEO support out of the box.
Tips And Strategies For Using Ecommerce Platforms.
With the numerous advantages ecommerce offers over traditional retail, it's a great avenue not just for buyers to save money, but also for sellers to maximize outreach at a minimal cost.
During the Black Friday online sales in 2017, US shoppers alone spent $5 billion.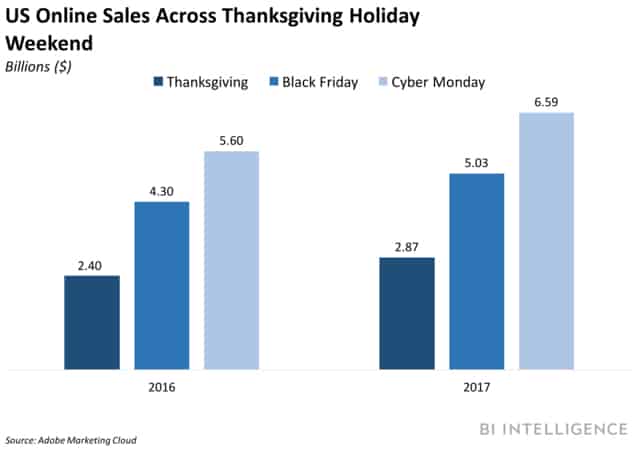 96% of all Americans have made an online purchase at least once in their life.
However, with more intense competition, it's challenging to stand out in a crowded market.
Merely using excellent software isn't enough. You need to have a proper full-funnel ecommerce marketing strategy in place from day one.
Here are some tips and tricks to help your marketing strategy this year.
1. Focus On Mobile Users.
We all know that mobile phones are now more popular than personal computers.
In fact, in July 2019, Google announced that the mobile-first index was a new ranking factor and here to stay.
This means that Google predominantly looks up to the mobile version of your site for ranking and indexing.
Statistics show that over 63 percent of online users used mobile to browse online vs. desktop.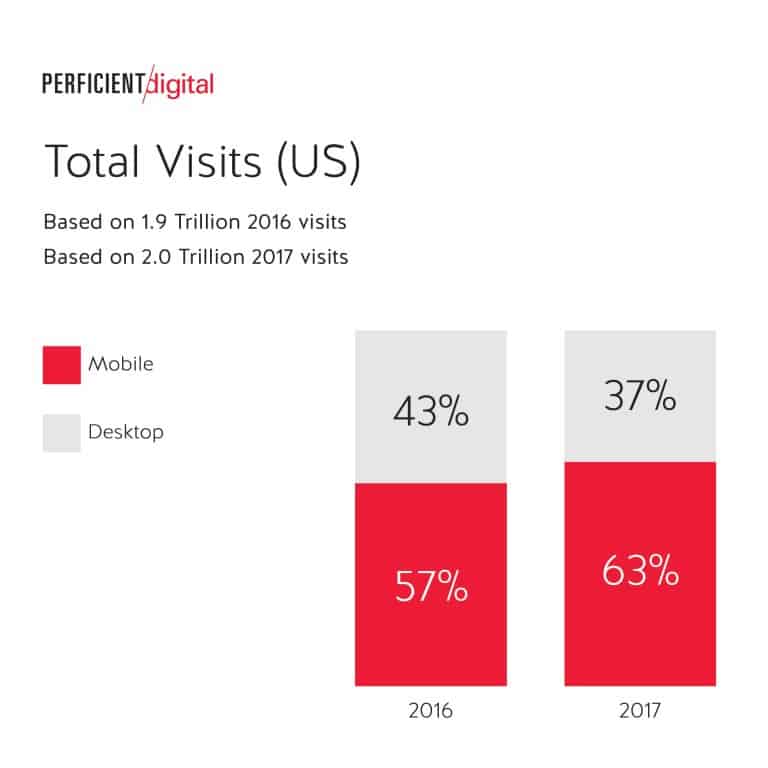 Naturally, focusing on your mobile site is now imperative.
Thus, make sure you're using your ecommerce platform to optimize your mobile website along with your desktop site.
Shopify is one of the industry leaders when it comes to mobile optimization and theme design.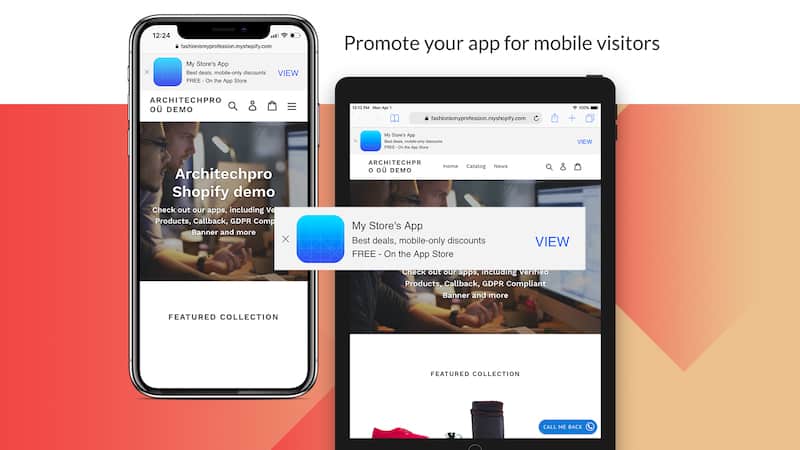 Many other ecommerce platforms provide similar benefits that can help you provide better mobile browsing experience to your audience. First, make sure your software provides a mobile-friendly homepage, category pages, and product pages.
Also, optimizing your mobile checkout experience and ensuring that your buying process is user-friendly is paramount.
2. Make Your Ecommerce Website Visually Appealing.
Studies suggest that it takes a user 0.05 seconds to decide whether they like your website or not. If they don't find it visually appealing or understand what it's about, they're likely to exit right away.
Therefore, you have a shockingly small time frame to pique the visitor's interest.
You have to make sure that you choose a website theme that is not only relevant to your niche but also appealing to look at.
On top of that, it's important to pick a logo and imagery to give your visitors an idea about your brand right from the moment they enter your site.
The idea is to be as inventive as possible while offering a smooth browsing experience to your visitors.
Have a look at this website: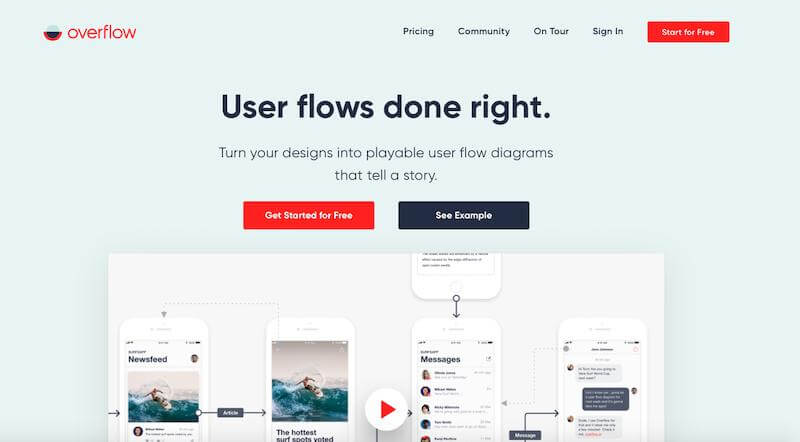 It is an excellent example of a visually appealing page, one that will make you want to scroll down. It is also easy to navigate and has relevant call-to-actions that are placed appropriately to draw the audience's attention.
3. Provide Ease of Navigation.
It's essential that your ecommerce site is well-structured and easy to navigate.
To make things easier for your website visitors, you can add numerous plugins with the help of the ecommerce platform you're using.
For instance, WooCommerce allows you to automatically add a plugin that can let your users go back to the items they recently viewed.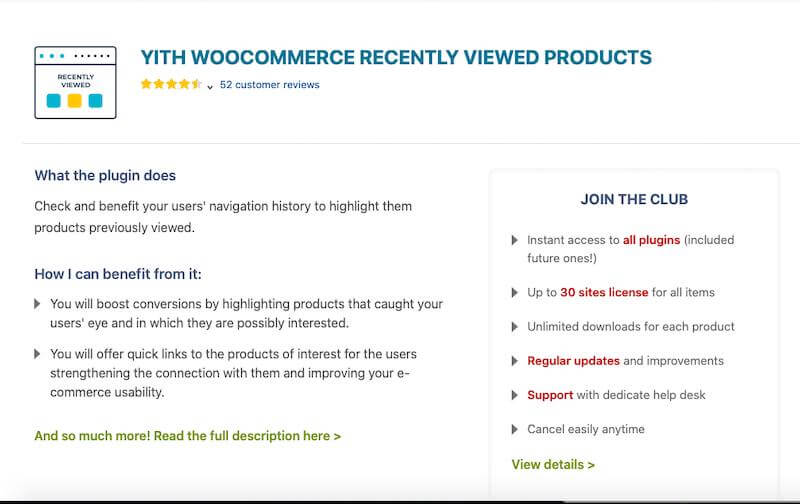 When you integrate your website with these tools that make navigation more comfortable, you provide a positive user experience and are more likely to generate sales.
Additionally, leveraging product navigation with recently viewed and suggested products can increase ecommerce conversion rates.
4. Data and Analytics.
The voices that say, 'Data is the new oil' are now growing louder.
Currently, there are around 18 zettabytes of data in the world. There's no reason why you shouldn't tap into this area.
Your strategy to boost your business using the ecommerce platform should include a plan on how to make use of your visitor information that your website generates every day.
Most ecommerce platforms come with an in-built analytics tool that can help you track your demographics.
Take Wix, for example: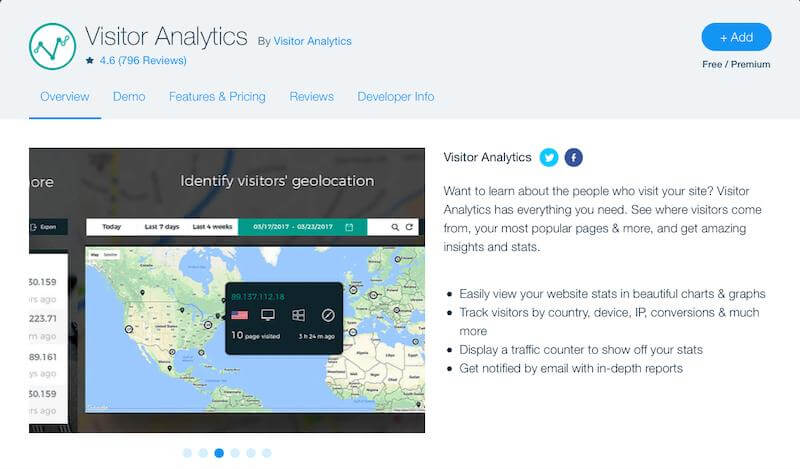 Wix provides you with an in-built visitor data analytics tool, Visitor Analytics, that can help you track the number of visitors, frequency of visitors, visualize the data generated, track by country and IP address, generate conversion statistics, and take better, well-informed decisions regarding the future.
This helps you streamline the marketing process and focus on an effective plan of action.
A majority of ecommerce platforms offer analytics tools, and it is something that you should take advantage of.
5. Provide Stellar Customer Service And Live-Chat Options.
In 2017, 64% of Americans contacted some form of customer service.
According to Zendesk, excellent customer service is the primary defining factor a customer looks at while doing business.
Furthermore, according to the Kano model here, a website that has features like live chat options and efficient customer service are delighters, and it can improve your business, boost revenue, and significantly drive up customer satisfaction.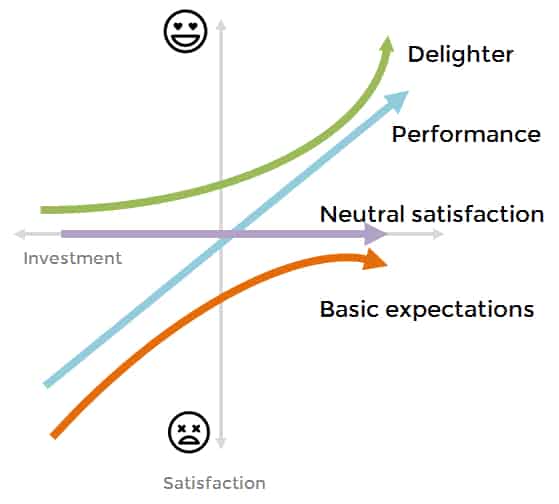 Part of your ecommerce strategy should include the integration of an efficient live chat and customer service system – preferably 24/7.
Let's take the example of Squarespace.
It provides an excellent and easy way to add Pure Chat, a live chat software, in just a few simple steps.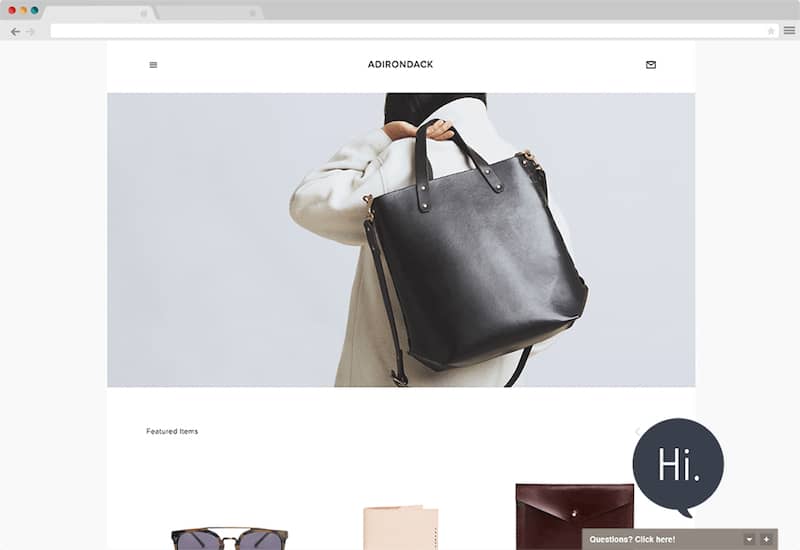 With the live chat option, you can:
Provide instant answers to your website visitors' questions
Engage leads and prospective customers
Improve your conversion rates and sales
6. Omnichannel Strategy.
More and more businesses are increasingly taking the omnichannel route to sell their products.
And a good ecommerce platform can seamlessly enable a perfect omnichannel strategy. It can help the online and offline counterparts of business work in tandem towards the specific goal of selling.
For example, Magento provides a 'Magento Order Management' system that helps businesses achieve precisely this.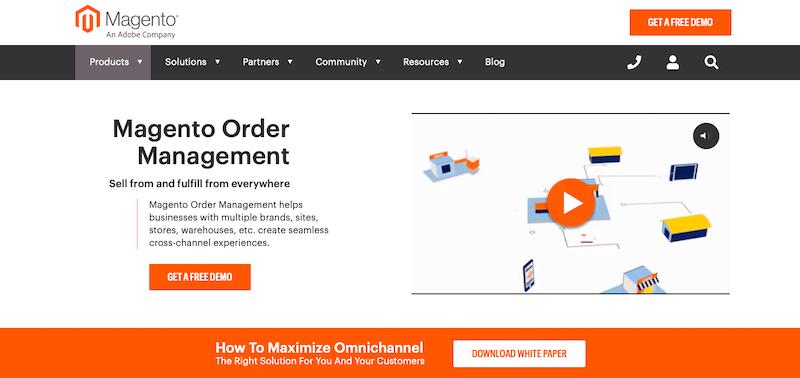 Choosing the right ecommerce platform can go a long way in ensuring whether you manage to reach your omnichannel sales goals.
In the end, it's vital to outline each individual sales channel and your goals for each.
Summing It Up
There you have it – my list of the best ecommerce platforms.
If you want the best software to scale with your business, I recommend you get started with BigCommerce.
If a more straightforward solution works for you, but you still want strong SEO, I recommend 3dcart.
If you're a dropshipper than needs the best integrations, Shopify is your best choice.
What popular ecommerce platforms do you recommend?
If you're interested in hosting your website on WordPress and building your online store's email list, check out my reviews of the best web hosting, best website builders, and best email marketing platforms.
Last Updated on