We're living in a digital era, where rapid technological change is the status quo, and it's easier to learn how to make money online more than ever before.
The world is shifting to the on-demand economy of the individual, which presents amazing opportunities for entrepreneurship, wealth creation, and taking control of our own time.
Of course, being successful takes time and hard work. But anyone can learn how to make cash online with the right strategy and tools.
The problem is, most "how to make money online" articles are still talking about outdated tactics *cough online surveys with Survey Junkie cough.* Sure, these may have worked in 2014, but not anymore.
By future-proofing your strategies, you can reduce your competition, make more money online, and reap future rewards.
Here are 10 future-proof ways you can make money online fast that you probably haven't heard elsewhere.
Table of Contents
Make Money Online Selling Your Products on Every Platform
How many online platforms are there? A dozen? A hundred? More?
Yet some people and businesses are still putting all of their eggs in one basket and focusing on only one platform for making money online. It doesn't matter what you're selling, omnichannel marketing is the way of the future.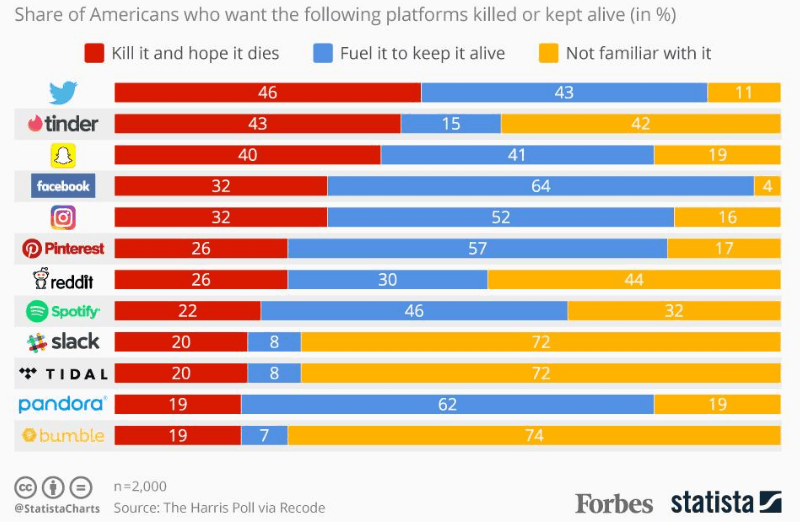 Source: Forbes.com
This means you need to sell online across all major platforms where your customers are.
Don't just become an eBay seller and leave it at that. Launch your own ecommerce store. Start using Amazon FBA. Sell directly through social media platforms including Facebook, Instagram, and Pinterest. Market your product or service on Craigslist. If you're selling something crafty, sell it on Etsy.
Don't overlook niche platforms relevant to your industry either. For example, if you're a designer, then you should include 99Designs, Dribbble, and Society6 as places to make money online. To find sites relevant to you, simply do a quick Google search like this one: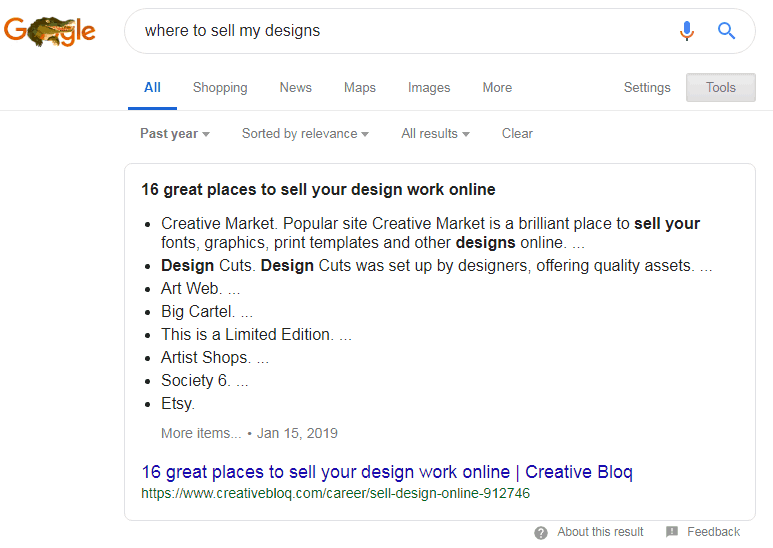 Steve Madden is a prime example of how to do this right. The company offers you the following options for buying its products:
Physical stores
An online store
A mobile app
Amazon (it's a registered seller)
It also has an active presence on Facebook, Instagram, Pinterest, and Twitter, all with direct links to its website for easy shopping.

If you want to learn how to make a lot of money online, you need to start by understanding your target market and which platforms they hang out on.
Once you know which platforms are worth targeting, you can build a presence on each site, and then use an ecommerce platform like BigCommerce to help you unify everything.
Don't forget about things like user-generated content, messaging apps and chatbots; they're even more popular than social media apps now, and can help you sell more products. And, it's worth adopting a password manager to help you efficiently switch between platforms while keeping everything secure.
Build a Niche Blog and Sell Digital Products
I know that starting a blog is not new advice. But, the traditional path to riches recommends launching a blog, growing your traffic, and then raking in the dough through ads on your site.
Sure, this strategy can work, but ads can be annoying to your audience, which is why so many people use ad blocking tools: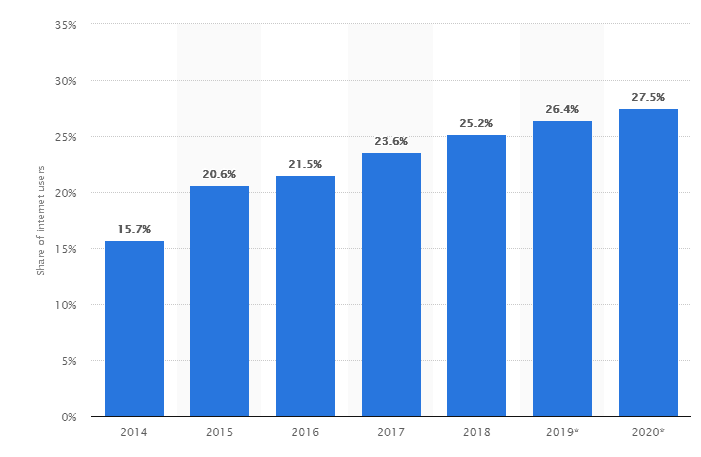 Source: Stastista.com
Instead of relying on ads to make money online (which requires a ton of traffic and search engine mastery), try more natural selling with the newest affiliate programs to monetize your site. Then, you can also start creating and selling your own digital products on your site and get other affiliates to promote you: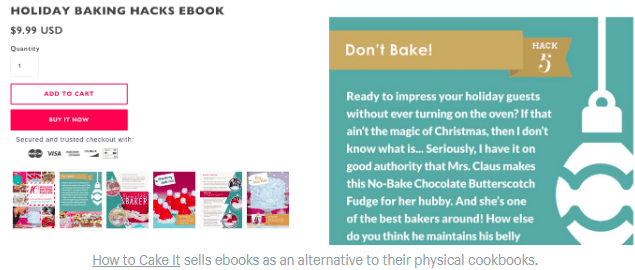 For example, you can offer your loyal followers podcast, video, and/or magazine subscriptions. You can also sell your own ebooks, templates, guidelines, online calculators, software programs, or a membership site. Any digital product you can think up and create can be sold to your audience, as long as it provides them with real value.
Ramit Sethi's website: I Will Teach You To Be Rich, is a prime example of understanding how to make money online by growing a niche blog and then monetizing it through digital product offerings. He offers a mix of free and paid resources to his readers, including workbooks, guides, ebooks, and online courses.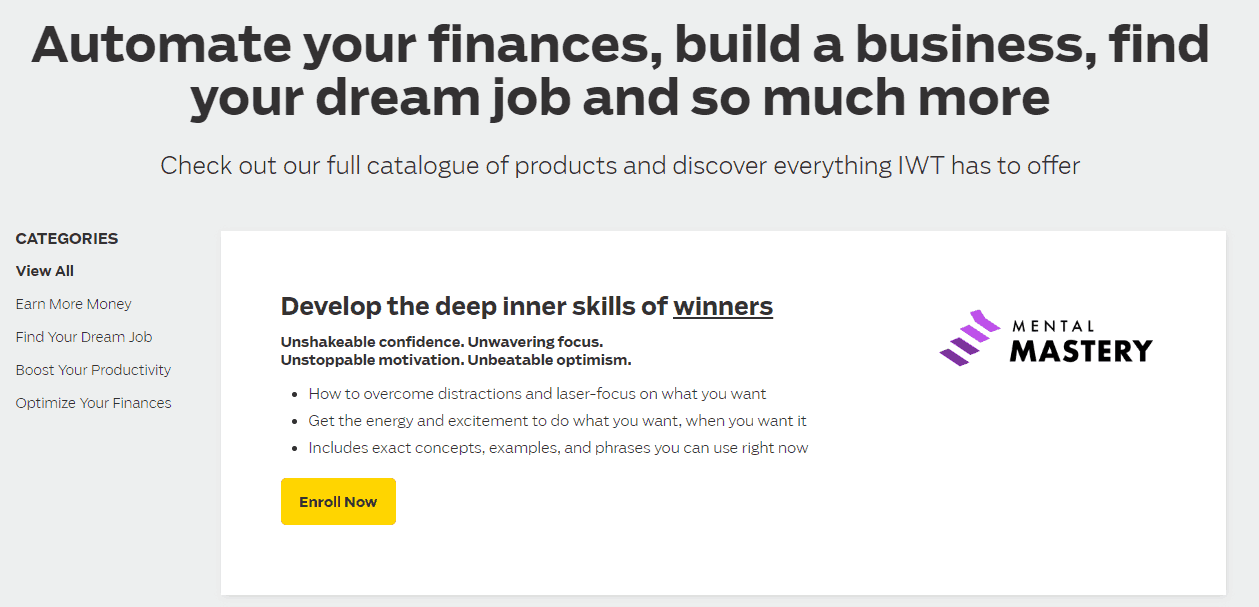 Use a tool like Google Keyword Planner to help you understand potential traffic for different niche ideas. While the forecast impression results are based on using paid ads, they work as a great indicator of whether or not a niche will be popular.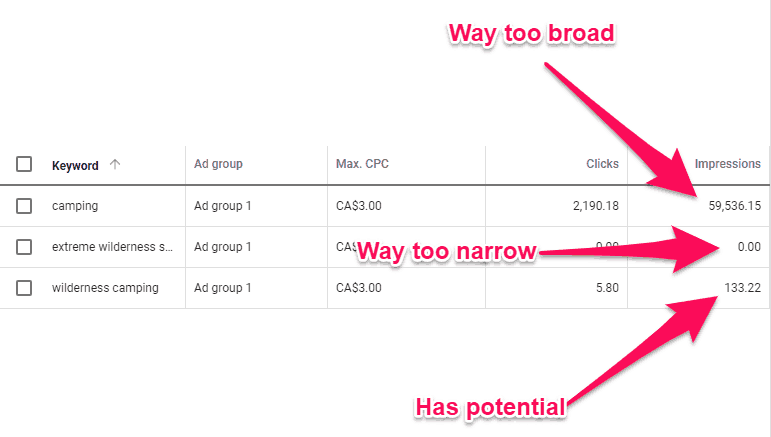 Once you've chosen your niche, select a reliable and affordable hosting platform such as BlueHost and set up your WordPress website.
Then all you need to do is start creating great blog posts and offering your affiliate marketing reviews and digital products everywhere. However, to make real money with this approach, it can take years.
If you want to make money with a blog faster (I made $17k in my blog's first 90 days), you need to ditch all of the same old blogging advice on affiliate marketing, ads, and products, and unlock the formula to high-end blogging sales below.
Make Money Delivering Everything, Everywhere, to Everyone

Source: TaskRabbit.com
You can make money by delivering just about anything these days: products, food, and yes, even people. In the US, car ownership seems to be declining, especially for the younger generation. This is where you come in.
With a simple app, you can become an Uber or Lyft driver for taxiing people around your neighborhood.
Or you can help move entire families with TaskRabbit Moving Services.
If you don't want to shuttle people, you can choose to bring them food instead by joining other app services such as DoorDash, UberEats, or GrubHub.
Or you can even sign up as a package delivery driver for Amazon Flex.
In 2018, TaskRabbit published an article highlighting the success stories of taskers over the past ten years. One of the Taskers used TaskRabbit as a way to launch his own full-time business. These companies all have referral programs you can participate in, as customers are 4x more likely to buy when referred by a friend.
Although not passive income, this shows that this type of work can be anything you want to make of it, including a side hustle, a full-time gig, or an income stream to pay for something else.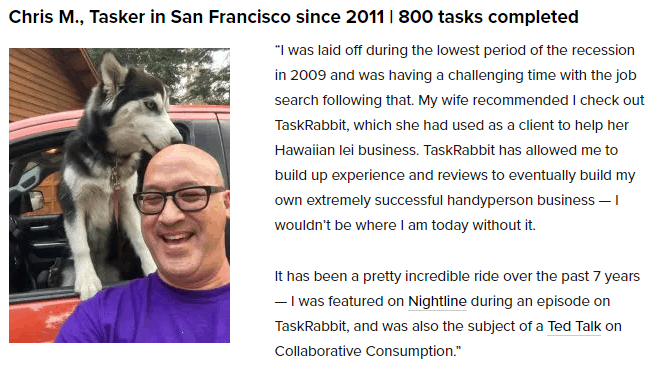 For most of these services, the rates are set, and there's no need to compete for jobs or sales. Which means that all you need to do is pick the service that appeals to you, register, and get to work raking in the dough.
Want to be an Uber driver? All it takes is three steps, although you will need to bring your car into one of their centers for an inspection.

For an option like TaskRabbit, it's a little more complicated. In this case, you need to create an engaging profile, set your own hourly rate and then compete with others for tasks.
To succeed, you will need to research your competition by searching for people providing the same service as you in your area.
Below are the top two taskers when I search for movers in New York. Check out their rates, descriptions, and photos. Then, work on standing out from the crowd to make money online with your own personal brand.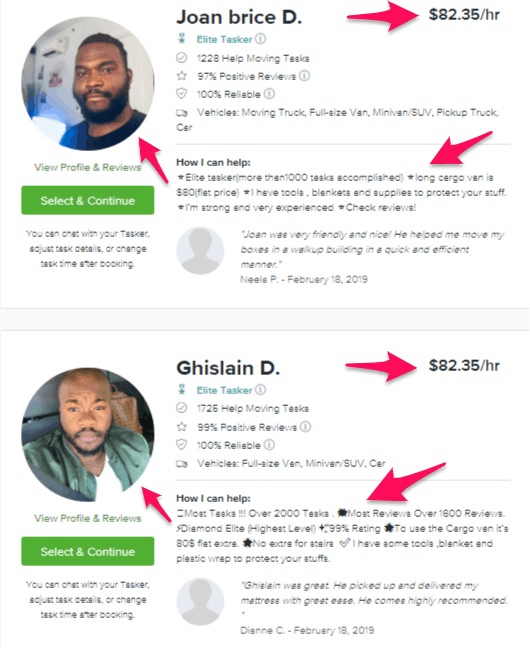 Whether this is short term or long term is up to you, but any of these options can kickstart your income to help build out even more side-hustles online. And that's a big win.
Earn Money Online By Renting Out Your Possessions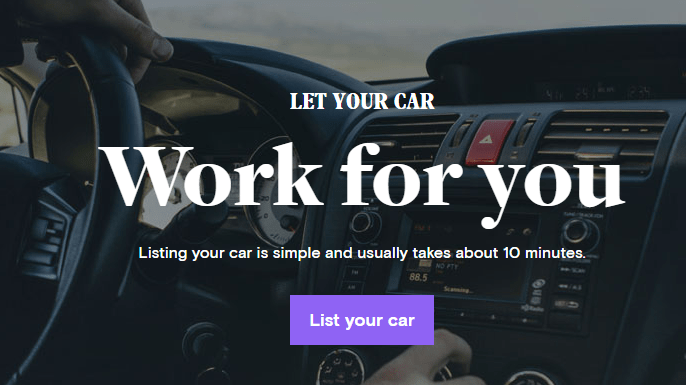 Source: Turo.com
Maybe you don't want to drive around doing chores and deliveries for others.
In fact, maybe you hate driving so much that your car sits in the garage 80% of the time. Why not make extra income by renting it out on Turo for some extra cash?
And while you're at it, you can also rent out the now vacant parking space using JustPark.
Do you have a spare bike or one you rarely use? Rent it out as well, with Spinlister. These days you can rent out practically everything you own, including the shirt off your back. In fact, don't stop at the shirt. You can rent out your entire wardrobe, including shoes, handbags, and accessories, using Style Lend.
Once your home is clutter free, you may even realize you have an entire room that could be rented out. Airbnb allows you to easily rent out a room, or your entire place to short term guests.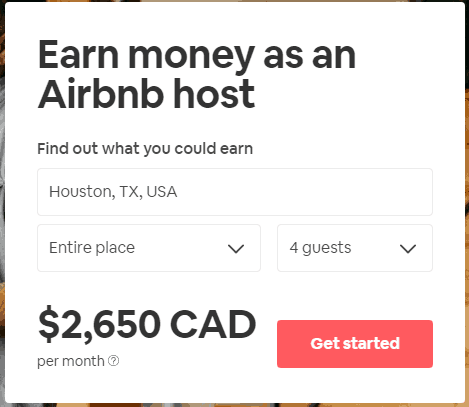 Zeona McIntyre first got involved with Airbnb hosting when she was 26, and just three years later, at the age of 29, she was already financially independent and capable of early retirement.
Not only did McIntyre rent out the spare room in her apartment, but she also rented out her own room as well, and couch surfed with friends. Then she acquired more properties and rented those out through Airbnb too. Today, she owns five properties and helps manage 15 more.
To earn extra cash renting out your goods, make sure you take lots of high-quality pictures. These can lead to faster rentals and higher rates. You'll also need to create detailed and engaging product descriptions. The more info people have, the more likely they are to be interested.
Which ad would you be more interested in? A studio apartment with one picture and this description:

Or, one with 24 pictures and this description: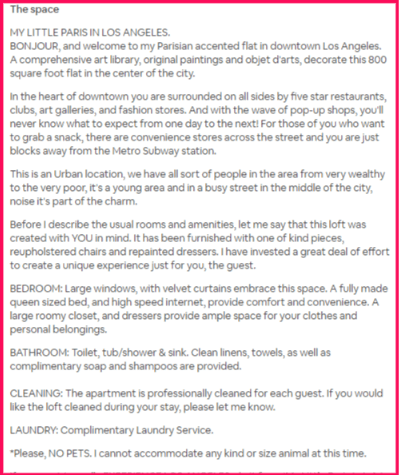 Be sure to always reply to queries promptly and politely and keep an up-to-date schedule of all your rentals. You don't want to accidentally rent out your car when you were supposed to go on a road trip.
Source: Teachable.com
If you have gained valuable knowledge that can help others, you can now use it to make money online. No matter what your area of expertise is, online courses are growing in demand for professionals and businesses alike. Teachable alone has over 7 million registered students.
Online course platforms like Podia, Thinkific and Teachable allow you to publish an online course about anything you want.
You can teach people how to write, do their own taxes, complete basic car repairs, or even learn emerging markets like piloting drones. And once the course is launched, your student will pay you and you've built yourself a stream of passive income.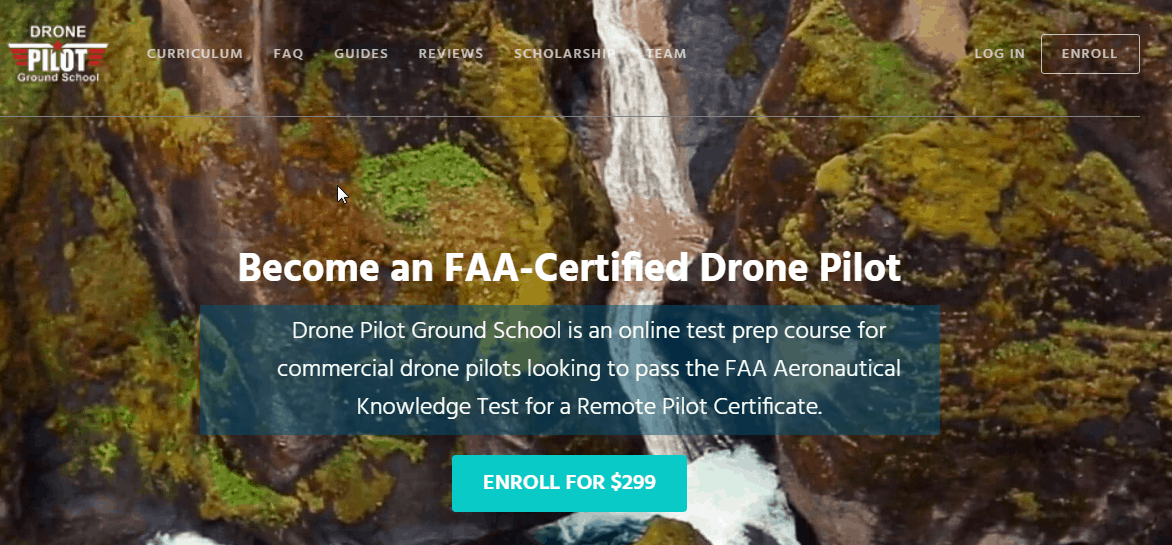 You can also provide online coaching and consulting services to make money online. With a conferencing platform like Zoom, or even just a private Facebook group and Facebook Live, you can share your knowledge and expertise one-on-one or with a large group.
People are looking for coaches in all kinds of subjects, from motivation to digital marketing.
Plus, you can be a consultant to individuals or even businesses, in any field of expertise. The possibilities are endless.
Did you do well at school? Were you a religious note taker? You can sell your college notes online. Or, maybe you're currently a parent doing homeschooling or helping your kids with their lessons. Why not become an online tutor for other kids?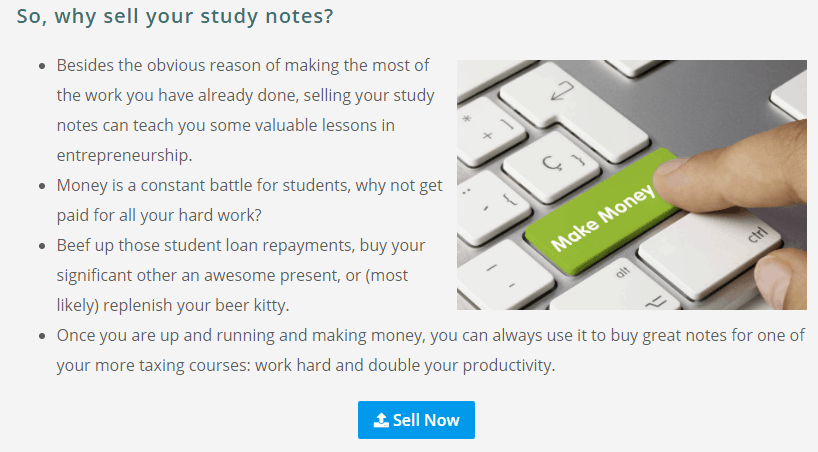 Are you a fitness expert? You're no longer limited to coaching and training local people in person. You can now become an online personal trainer or running coach. If you're a nutritionist or dietician, you can do this online as well.
In fact, you don't even have to be a licensed nutritionist.
If you're self-taught and can provide true value, you can still make money online.
Anne Marie spent years researching nutrition and created her own program based on her experience and knowledge. With a simple landing page, she now successfully sells her knowledge online.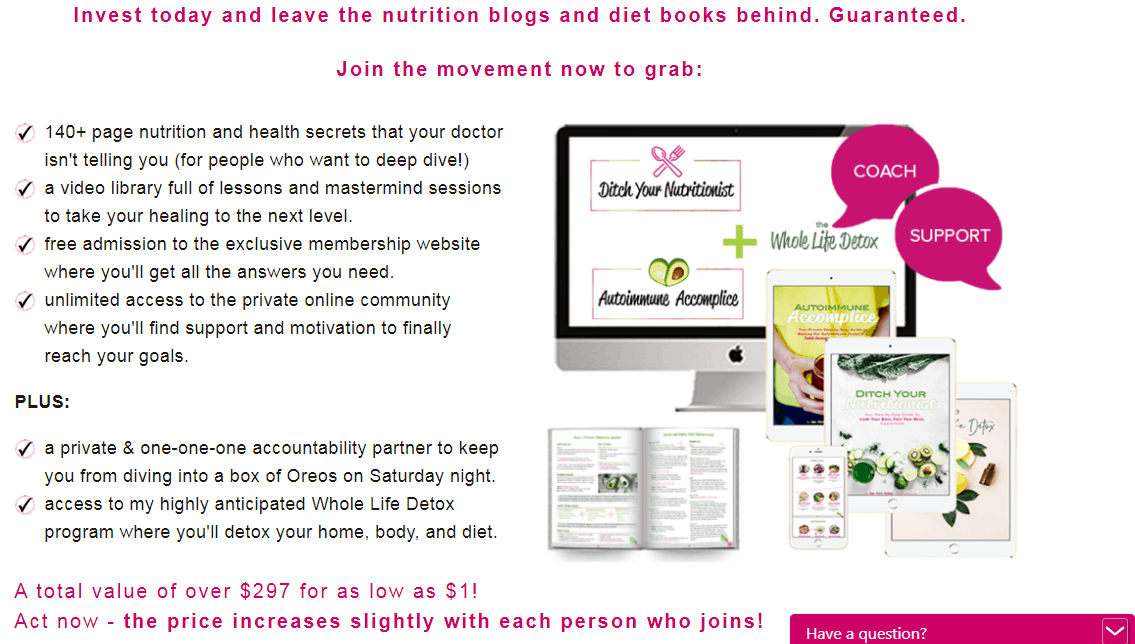 You can easily build your own landing page with a tool like Leadpages or Unbounce and start selling your coaching or consulting services today.
Make Extra Money Online By Investing Across All Markets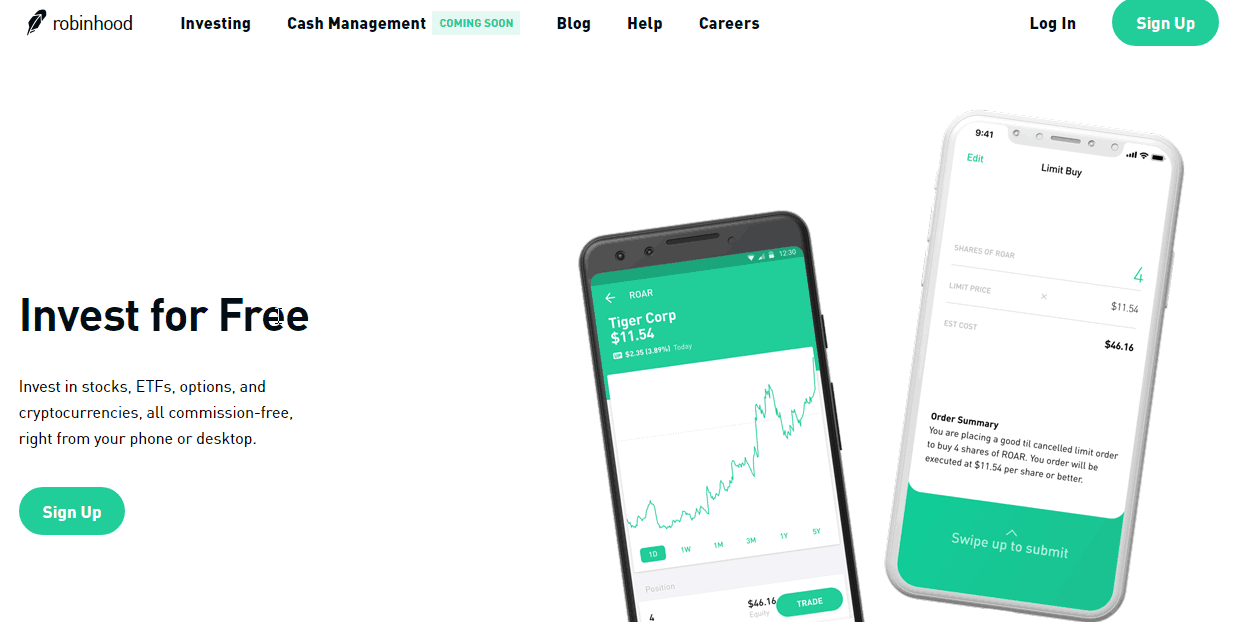 Source: Robinhood.com
A powerful way to make extra money online is to put your money to work for you. A lot of people still think of investing as something that is complex and risky. But, thanks to advancements in technology it's simpler and more accessible than ever.
The Robinhood app lets you quickly invest in stocks, EFTs, options, and Cryptocurrency. For stocks, look for index funds as they provide the broadest and most diverse range across a market. For example, the S&P 500 will provide you with shares of the 500 largest companies in the US.
To diversify further, you can buy slices of international companies as well. Or if you want to get involved in more active trading, you can use a tool like FOREX for global trading opportunities.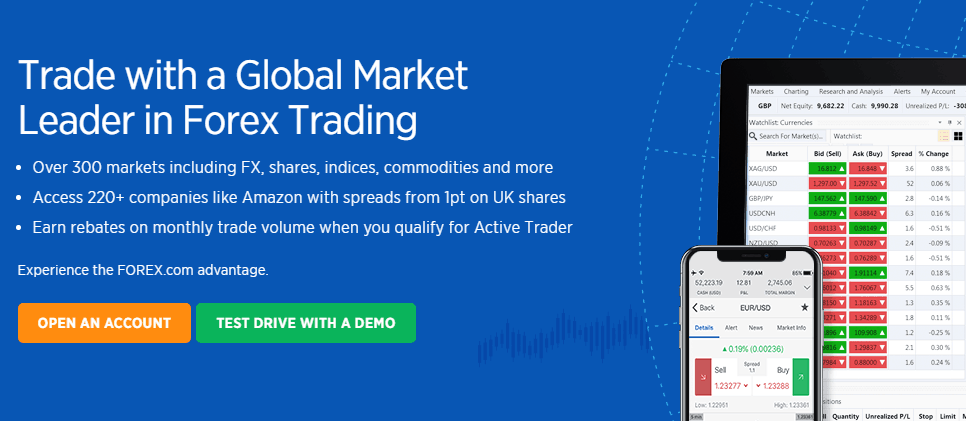 Pete Adeney, aka Mr. Money Mustache, is one of the most popular financial bloggers on the internet. And the reason for this (other than his engaging writing style and fondness of swear words) is that he and his wife both retired after only seven years in the workforce. Thanks to a little bit of frugality and a whole lot of investing.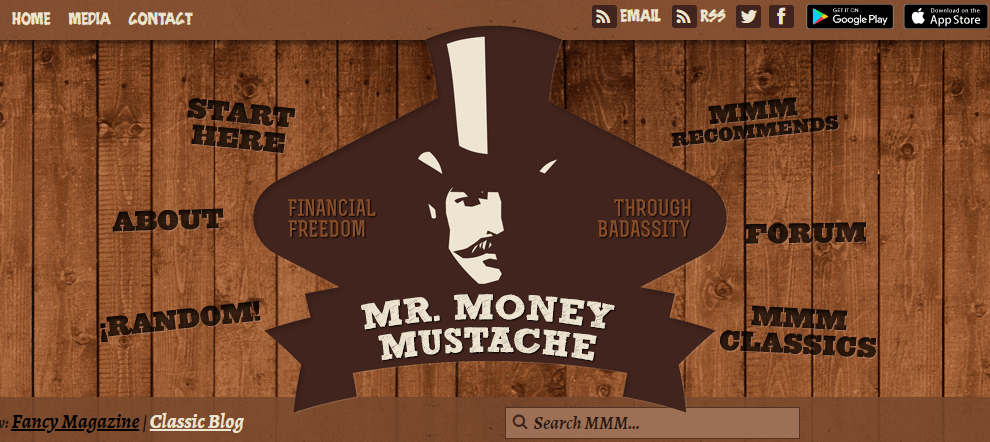 If you want to make a lot of money investing, look it as a long-term strategy and don't freak out over short-term market fluctuations. Just use dollar-cost averaging and buy a broad range of stocks that will help shelter you from any downturns (such as the index funds we discussed.) Then you won't need to waste your own precious time, money, and energy trying to outsmart the market.
To be even more successful, opt for a service that lets you manage your own investments instead of paying someone else a management fee.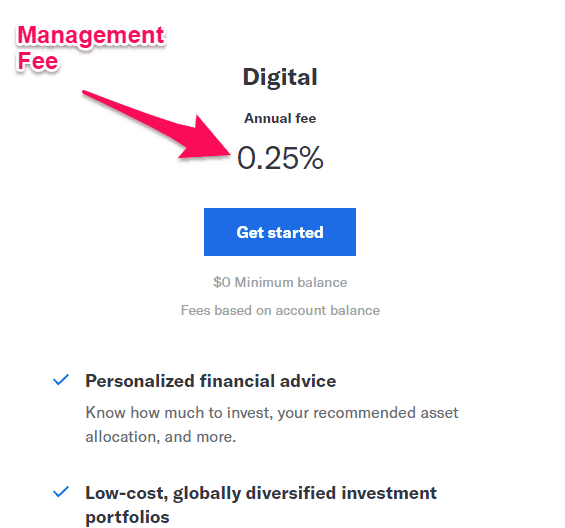 You can take some time learning the tricks of the trade such as portfolio rebalancing and tax loss harvesting so that you make just as much money without having to hand someone else a chunk of it.
Make Money Online Fast By Writing, Self-Publishing, and Transcribing
There are endless opportunities for making money online if you happen to enjoy writing. The days of old where you had to become a professional journalist or rely on an agent and publisher to sell your novel are long gone.
Have you always wanted to write a book or short story? Now, with Amazon KDP (Kindle Direct Publishing) you can easily publish your work and start selling it on Amazon. Hugh Howey is a self-published author who's won awards, make it into the #1 spot on bestsellers lists and is now having one of his books made into a movie.
You can also make extra cash by transcribing video and audio files for people.
Are you more interested in writing articles? You can make a lot of money freelancing for companies. There are tons of blogging job boards, including ProBlogger. Or you can get paid to write guest posts on other people's blogs. Just do a Google search for "paid guest post" and your industry: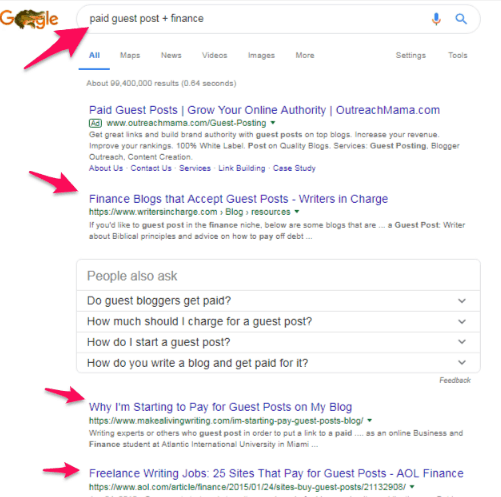 With services like Fiverr and UpWork, listing yourself as a writer for hire is easier than ever before:

Ivan Kreimer launched a successful freelance writing career that allowed him to make so much money online he was able to quit his full-time job and travel the world in six months.
Being a successful writer starts with picking the right niche. Whether you're going to write historical romance novels, digital marketing pieces or cryptocurrency articles, you need to select your area of focus and expertise.
Then, strengthen your writing chops and get your content out there. After all, the stronger your content, the more money you can make. The good news is that you can use tools like Grammarly to help you perfect your writing.
Make Money with Your Coding Skills
Coding skills are incredibly valuable in today's digital world thanks to how rapidly technology continues to change.
Coding jobs are growing 50% faster than the market overall. Whether you went to school for it, or are self-taught, you can learn how to make money online by coding apps, chatbots, or even Alexa skills.
Conversational marketing is going to be the next big thing in the marketing industry. But artificial intelligence, machine learning and natural language processing (NLP) are still maturing.
This means there is a huge demand for people that can build, upgrade, maintain, and sell chatbots. If you have skills in this area or are willing to learn, you can make a lot of money for yourself.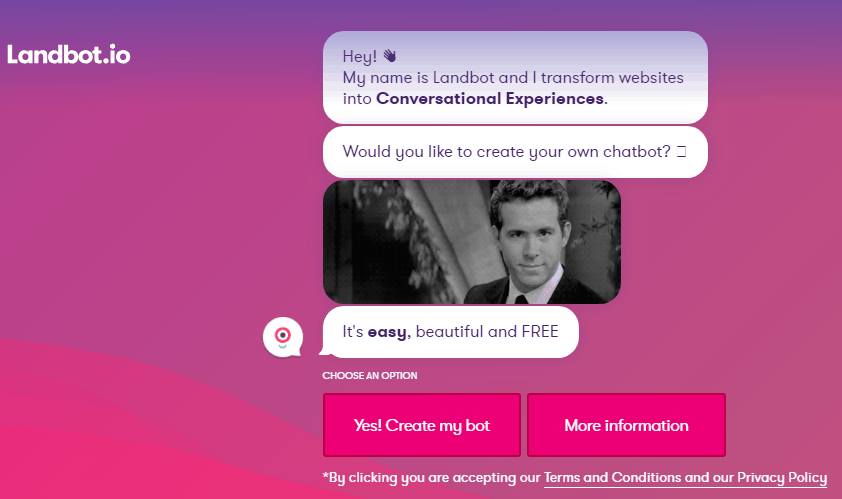 You can also make plenty of money online by coding new skills for Amazon Alexa.
Back in May 2017, Amazon launched its Alexa Developer Rewards program to pay coders for developing in-demand skills for Alexa.
Thanks to coding two popular skills, David Markey began earning $10,000 a month while still a senior in university.
If you want to build a successful business coding to make money online fast, start listing your skills on a personal portfolio website: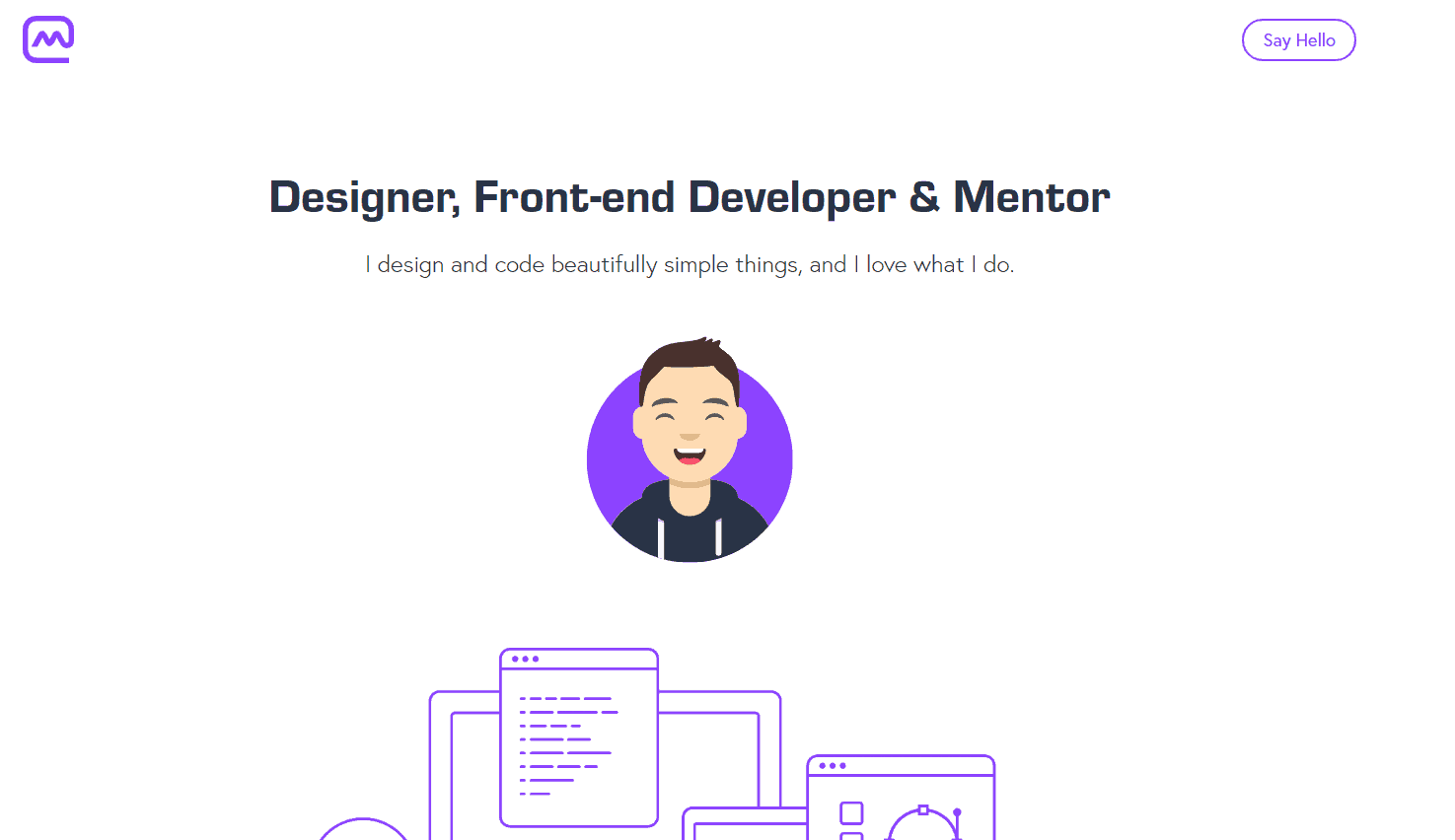 Then, setup a profile on sites like Fiverr and UpWork to generate some business: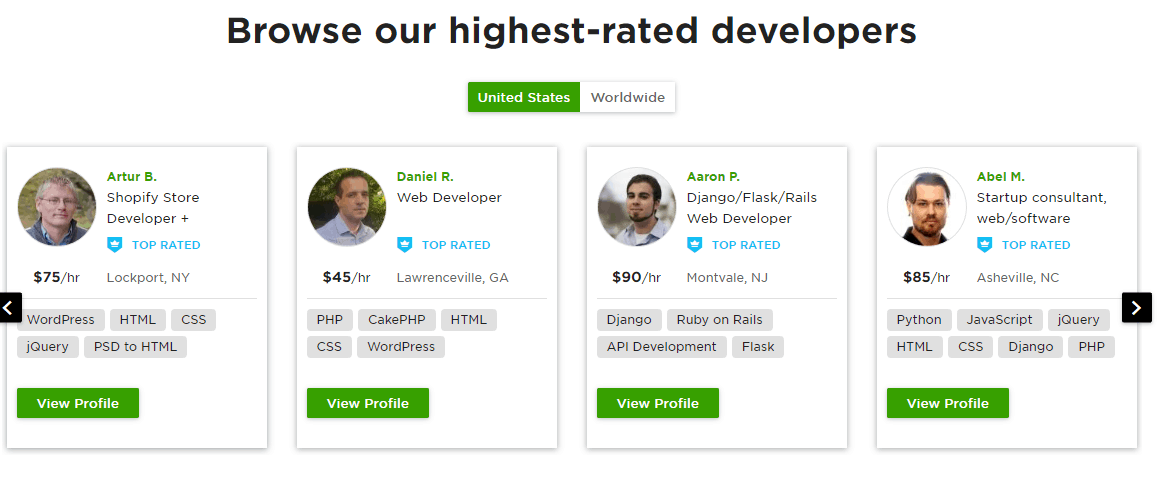 Be sure to create some content and post on social media to start bringing in more organic traffic, too. Soon enough, you will be swimming in clients.
Ways to Earn Money Online with Video, VR, and Drones
People love video. From Twitter and Instagram stories to making money on YouTube, video is insanely popular. According to Cisco, by 2022, video will account for 82% of all internet traffic.
Brands have produced millions of dollars in revenue by implement video strategies.
And new advancements in video technology are leading to even more interesting opportunities for making money online.
One of the more traditional, yet still profitable, methods is selling stock photos and stock video content online.
Simply use your iPhone to capture high-quality visuals and upload them for purchase.
If you love video games, you can also make money streaming them, providing game reviews, and more on Twitch, which is now owned by Amazon.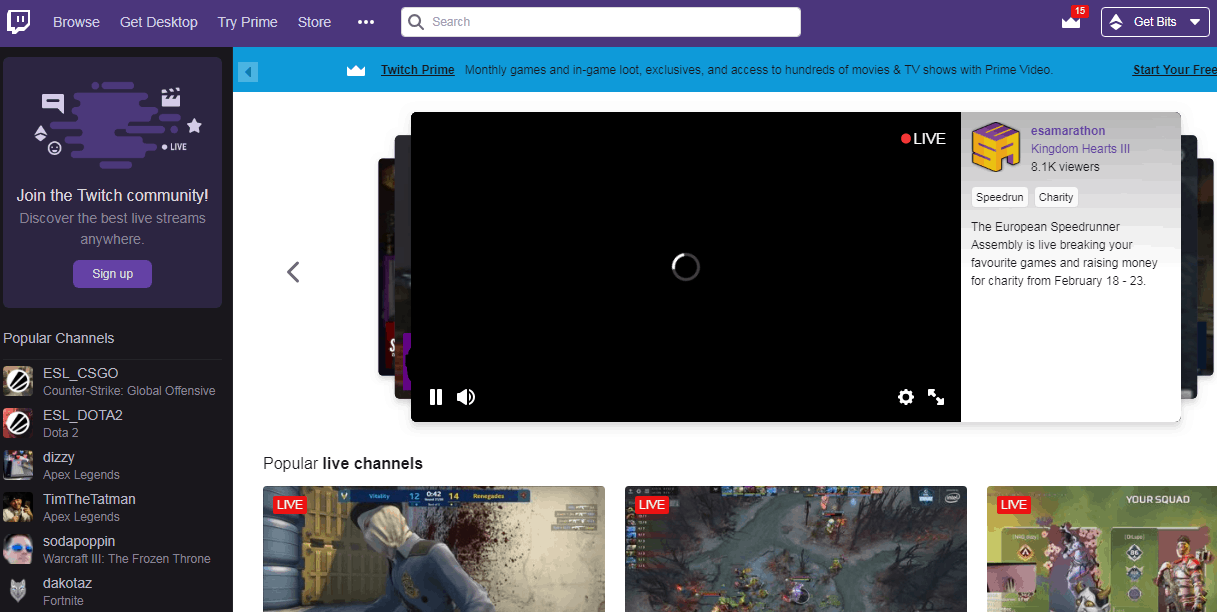 With the help of a drone, you can also record and sell high-ticket aerial photography.
Josh Boughner received a drone as a birthday present and ended up turning it into the largest real estate drone network in the US.
It all started by simply taking a few aerial photographs for a local real estate company: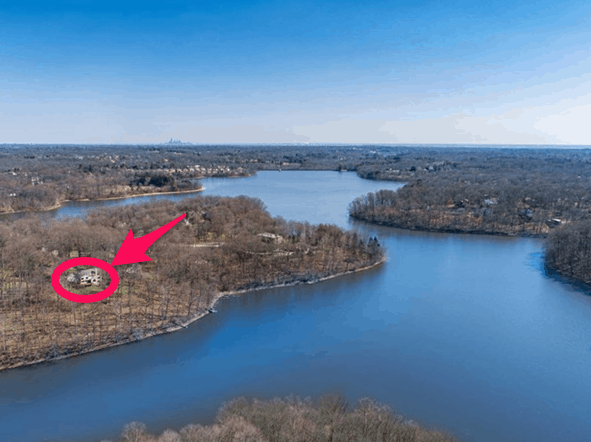 But, Boughner quickly started making sales quickly with drone footage, including inspections, advertisement videos for hotels and resorts, and even surveillance.
To make money with video, you'll need to invest in quality hardware, whether it's a 360-degree camera, VR technology, or a drone. Thankfully the costs are going down rapidly, and you get get a high-quality drone on Amazon for less than $1500.
You'll also need to purchase photo editing and video editing software and learn how to use it like a pro.
Start Your Own (or Work For) a Remote Tech Company
If you've ever wanted to start a business online, it's now easier than ever. You can easily build a website, or even a basic landing page and launch your own remote tech company.
For instance, you can build a company of virtual assistants and use job boards to recruit clients.
The Virtual Assistant Tribe Job Board on Facebook has over 14,000 members and posts up to 9 job openings a day.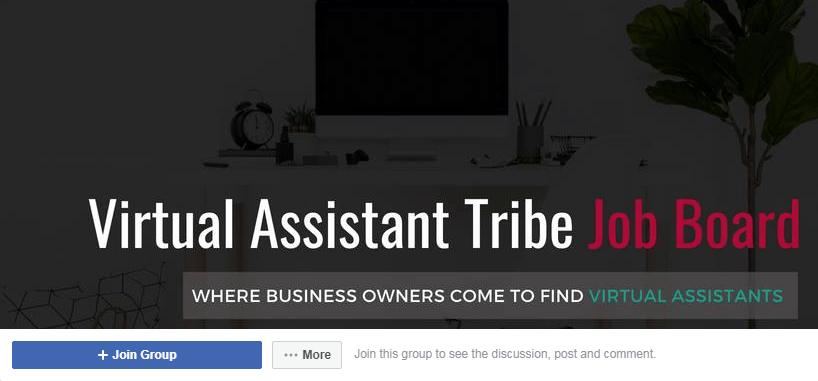 Are you having trouble finding the right employees? Or maybe you're not sure you have enough knowledge, experience, or money to run a business on your own? You can find both employees and a cofounder to partner with through CoFoundersLab.
You can even gain all the advantages of running your own company without launching an independent business.
Freelance sites like Upwork enable people to make full-time income online without having to search out their own clients. And the jobs available cover a broad range, including graphic design, logo design, web design, infographics, voiceovers, and more.
Another option is Amazon Mechanical Turk (MTurk), which allows you to complete manual microtasks for business owners all over the world.
While the pay is quite low per task, they can quickly add up to some extra cash. One tasker shared how he made $290-$300 a week on MTurk while still working another job.

The great news about MTurk is that it's super easy to join. Log on with your Amazon ID, answer a few questions, and you're ready to start working. But you'll need to be motivated if you want to make a lot of money since the name of the game is volume. This means you'll need to stay focused and be productive without a boss looming over your shoulder.
Secret Bonus: Start a Blog and Sell High-End B2B Consulting
If you made it this far, I want to reward you with the true magic formula to making money online – starting your blog the right way and selling consulting to high-end B2B clients.
What you'll notice about this list is that there are an endless amount of tactics you can choose from – with some ideas making more money than others. The truth is, passive income is a myth – you always need to grind, hustle, and work hours to make real life-changing money.
To my annoyance, most high-ranking articles from successful bloggers about "making money online" feature ideas like online surveys, banner ads, being a virtual assistant, secret shopping, or opening a cash-back credit card (so the blogger can make money off the back of gullible readers signing up for credit cards they don't need).
But how much money will this really bring? $5? $10? $200/month? That's not enough to make any material impact.
And I'm getting sick of this old, lazy advice.
If you work full-time job like I do, you need to maximize your side income as quickly as possible by scaling your processes and acting like a business owner, not a blogger.
Here's the truth: 
95% of bloggers are failing because they're following outdated, harmful blogging advice – only written to rank on Google and to pay the same influencers who've been saying the same things for the last five years.
What if you're just starting out in 2019?
What if you want to start making $10,000/month within 90 days, not 3 years?
If you really want to make life-changing money online, solely focusing on starting a website, getting blog traffic, and monetizing your site with affiliate marketing, ads, and online courses is a long and grueling process.
Ask yourself: Can I write content for 3 years and put in hundreds of hours of work before making enough money to see any material impact in my bank account?
It doesn't have to be this hard. And that's why I created my blog in the first place.
It's actually really simple – when you first start your side income journey, you don't have much traffic or visibility.
You need to start with B2B consulting and start selling to businesses, not people. They have more money – your $200 online course to an individual can quickly become a $5,000 consulting deal to a business.
There are three primary success pillars of this new blogging formula for 2019:
By choosing your blog's niche based on audience budget potential, professional leverage, and market demand, you 200x your blog's income potential.
By not writing so damn much and outsourcing certain aspects of your content and SEO (for free), you 200x your backlink acquisition and Domain Authority (DA) at scale.
Finally, by using the right high-end blog monetization strategies at the right point in your blog's lifecycle, you 200x your revenue – and only need to close 3-4 high-end clients, not hundreds of affiliate sales.
You speed up your process exponentially and make thousands of dollars with less traffic. If this sounds interesting to you, check out my full guide on the best strategy to make money blogging and my in-depth guest blogging experiment from January 2019.
Conclusion (How to Make Money Online in 2019 and Beyond)
Now you know ten future ways to make money online in 2019 and beyond. You can start earning money with affiliate marketing, selling physical or digital products, or renting out your own belongings. Sharing knowledge, making videos, writing, and coding an app are more great options for raking in the dough and generating sales. You can even build your own company with help of a virtual assistant or grow passive income through investments.
Of course, for the greatest success, you need to provide value and stay on the cutting edge in this on-demand economy. Figuring out your unique selling point and learning how to market the value of your skills makes all the difference between part-time income and millions of dollars.
Which future method will you choose?