5 Best Passive Income Ideas to Make Real Money in 2021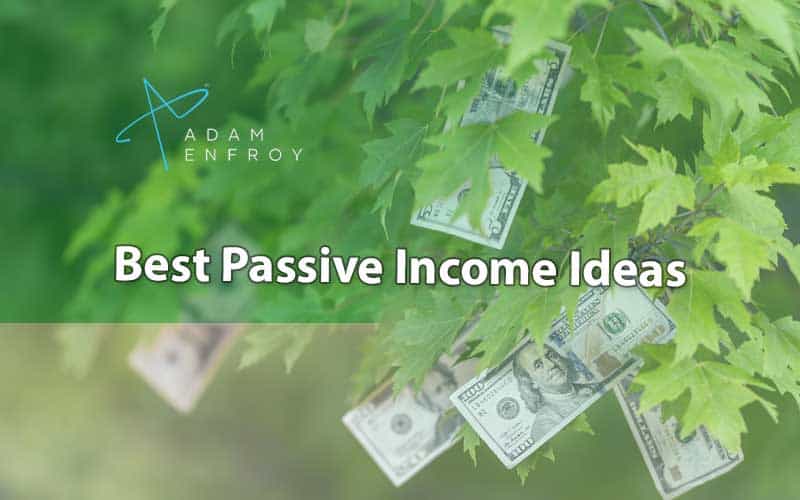 Last Updated on December 1, 2020 by Adam Enfroy
Today, the dream of making passive income bombards you everywhere – Facebook Ads promising instant wealth. Instagram influencers touting some new strategies. YouTube ads with some shirtless guy in his garage, spewing nonsense about making millions on Shopify.
It gets old.
You'd think that with all of these promises, we'd all be rich, living on an island somewhere – drinking Mai Thais and staring down at our phones, smiling and watching our bank accounts grow.
The truth is, while there are a lot of passive income ideas that can work, more than 95% of people will fail. Why?
For one, they don't understand the amount of work that it takes to make it.
I built this blog to an $80k/month business in 16 months, but it took 100+ hour work weeks to get there.
Plus, many people (through no fault of their own) lack the digital marketing knowledge to make it work.
When building a digital business for passive income, you're usually selling one of three things:
Your own products (ecommerce).
Someone else's products (affiliate marketing).
Your time (coaching and consulting).
In this guide, we'll cover the three key principles you need to follow (no matter what you're selling) in order to make money online.
We'll also cover the five best passive income ideas and strategies that work this year.
Let's get started.
Disclaimer: This article includes affiliate links which may provide a small commission to me at no cost to you. However, these are the best tools to help you make passive income this year. You can read my affiliate disclosure in my privacy policy.
What is Passive Income?
Passive income, by definition, is earning money from a partnership, enterprise, or rental property in which you are not actively involved.
However, the definition has changed over the years to include money earned online that takes little or no effort to make.
For example, dividends and interest (portfolio income) is considered passive income.
In its looser definition, passive income could also be something like affiliate marketing income earned through this blog – while I put in a lot of work upfront, I don't have to actively do anything anymore to make it.
The 4-Hour Workweek by Tim Ferriss propelled this idea into the mainstream, and Pat Flynn's Smart Passive Income elevated it further.
What Are the Best Passive Income Ideas?
Today, when many think of passive income, they think of digital entrepreneurship: selling digital products, affiliate marketing, online courses, Google AdSense, selling eBooks, etc.
There are also traditional routes to passive income like real estate investing, licensing, and dividends from the stock market.
We'll cover both in this guide.
Here are my top passive income ideas and strategies to try this year.
1. Start a Blog (or Online Business) the Right Way.
I'm starting this guide with blogging because I believe from experience that it is the #1 way to make passive income.
My blog is on track to make 7-figures in 2020 with a 90% profit margin and $0 spent on advertising.
It's the most passive type of online business because the revenue comes in from three passive revenue streams:
Affiliate revenue: commissions I generate when readers click one of my affiliate links and purchase a product from a company.
Ad revenue: Mediavine ads that pay out monthly.
Digital product sales: paid products that are downloaded and don't require any shipping.
So how do you get started?
When you think about starting a blog, you could be tempted to pick a passion of yours and start writing content.
However, modern-day blogging isn't necessarily all about writing – it's about running your blog like a business.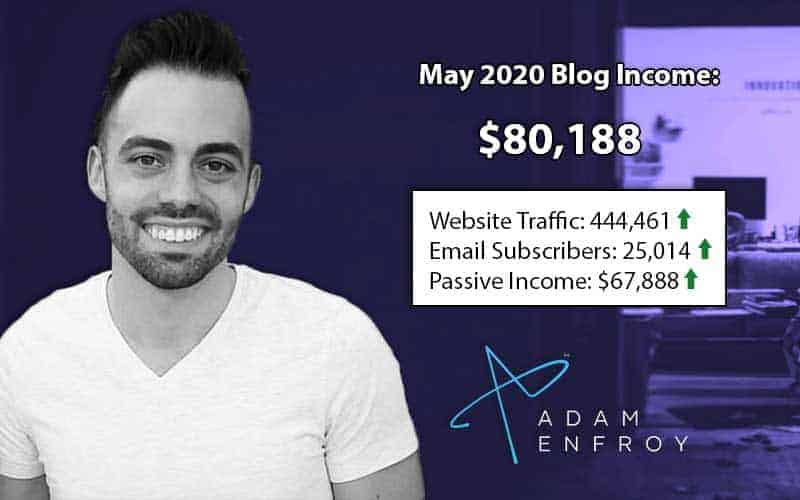 Let me explain.
To make a passive income from blogging, you need to mentally transition from being just a blogger to being a business owner.
This psychological shift allows you to see things from a different perspective – you aren't blogging as a hobby but are creating systems to scale your blog as an online business.
First, you need to understand the correct ways to monetize a blog based on the lifecycle and age of your blog.
You can read all of my in-depth strategies in my 15,000+ word, ultimate guide to starting a profitable blog.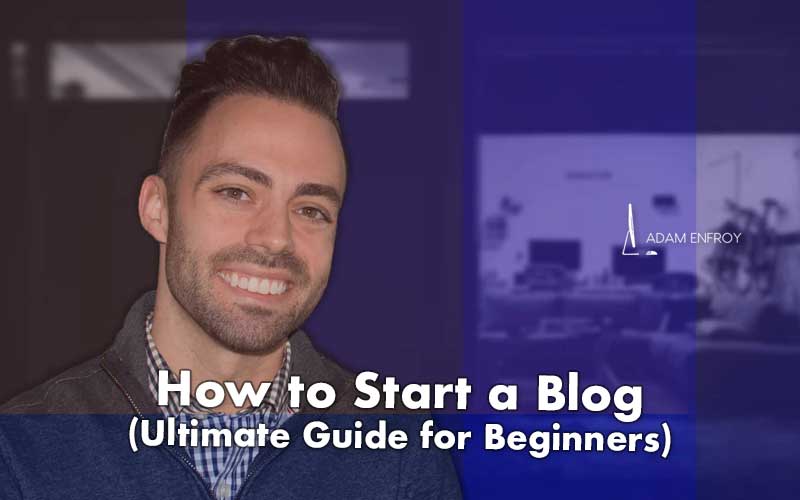 Why Are Bloggers Failing?
As many as 95% of bloggers fail.
Many "experts" claim that bloggers are failing because they aren't passionate enough or can't stay consistent with their writing.
This isn't the case.
The truth is: 95% of bloggers fail because they can't make it profitable.
I'm passionate about a lot of things – running, astronomy, fantasy football, Breaking Bad, personal development – but if I had to write about these topics for years and never made a cent, I'd quit 100% of the time.
So how do you create a profitable blog?
Choose Your Blog's Niche with Revenue in Mind.
Most bloggers start with a passion in mind, write passionately for years, but don't know how to transition from blogger to profitable blogger. Revenue is put on the back-burner to be figured out "one day."
Instead, it needs to be planned from day one.
How does this factor into niche selection?
Take this example.
Let's say you're passionate about teaching, and you start a blog about productivity and time management for college students.
You just chose your niche site idea based on passions rather than revenue potential.
A college audience isn't the most lucrative. Back when I was in college, I was lucky to have over $100 in my bank account. I was more interested in buying beer than a digital product from a blogger.
However, if you change your niche slightly, you can reach a much more lucrative audience.
Instead of tips for college students, what if you focused instead on learning management systems and tips for the universities themselves?
Here, instead of selling to college students, you're selling to professors and administrators and could make money via:
With both approaches, the content is similar, but one audience has much more money to spend on the solutions you're solving.
Keyword Research
The next step is to determine if people are searching for what you're writing about.
Your niche needs market demand, and this is discovered through keyword research.
One great tool for the execution of your keyword research is Ahrefs.
With their keyword tool, you can search for different keyword ideas and see how many times people search for them on Google each month.
You can also view keyword difficulty.
This score indicates the relative competition for that keyword on a scale from 0 to 100. Try to find keywords with a difficulty score under 50.
Overall, here are the main metrics to track to research the market demand and viability of your blog's niche:
Monthly searches for the keyword should be over 1,000.
The keyword difficulty of the keywords should be less than 50.
The search engine results for the first page should have one website with a Domain Rating (DR) under 50.
The top 5 search engine results should have changed slightly in the last six months.
Another great SEO tool is GrowthBar. This lets you perform all of your keyword research while you're searching Google.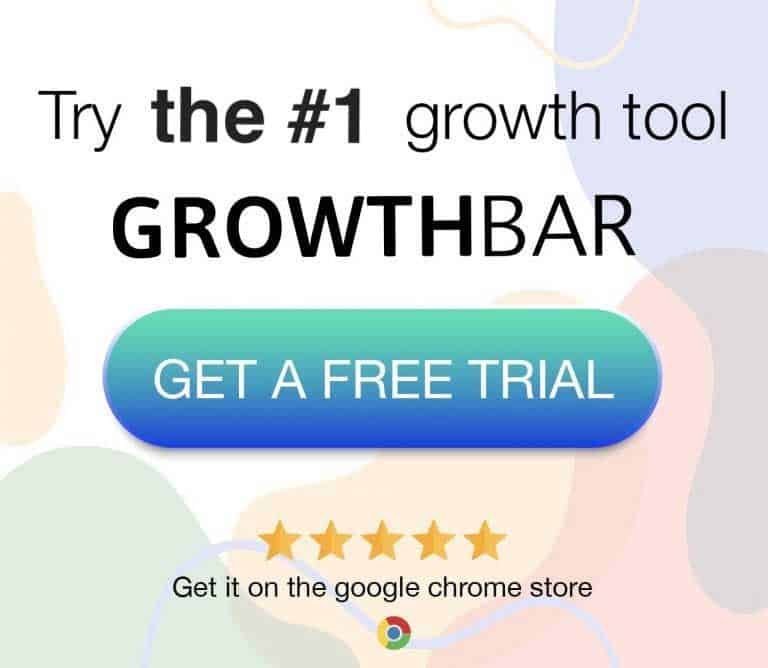 Build Relationships with Other Bloggers.
After you choose your blog's niche, launch your blog with Bluehost and WordPress, the biggest thing to focus on is real-world relationships.
Create your first five blog posts and stop writing.
Instead, focus on building real relationships with other bloggers to get backlinks and guest posting opportunities. You can read my full guide on the importance of guest blogging and how it helps build your Domain Authority.
This approach helped me to gain over 3,000 backlinks from over 500+ domains in my blog's first six months.
Also, remember that we are aiming to build valuable links. This is why the DA of the website we want to link back to us matters as well.
By focusing less on writing and more on generating backlinks, you can build search engine authority and get more traffic to your website.
Monetize Your Website.
For the first three months of your new blog, focus primarily on building up your blog's Domain Authority. This approach helped my blog go from 0 to 18,000 organic site visitors per month in 90 days and 44,000+ in 6 months:

Then this number accelerated to over 125k within 11 months: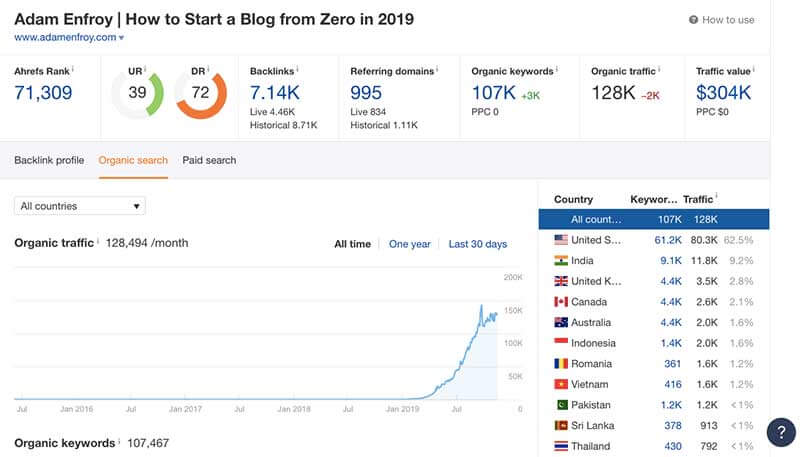 And 288k shortly after that: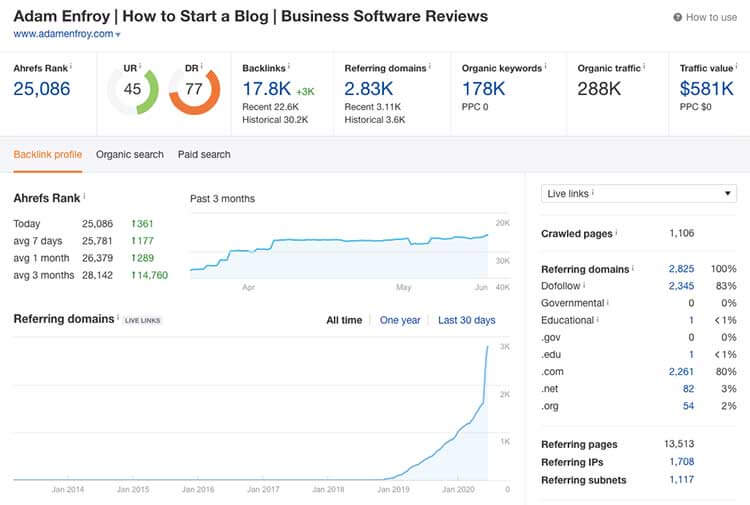 Ultimately, to make passive income with a website or blog, you need to follow three main steps:
Launch: Choose a lucrative niche, create your content, and launch your website.
Grow: Build links to your website to increase your search engine authority and get traffic.
Monetize: Add affiliate links and ads to your website to monetize your traffic.
The first step on any blogging journey is getting a domain name and WordPress hosting.
From my experience, I recommend you go with Bluehost for $2.95/month. Bluehost offers all of the features needed to create a secure, reliable, and fast blog on WordPress.
You can get started with Bluehost for $2.95/month (63% off) with my link.
Let's move onto the next passive income ideas.
2. Start an Online Course.
Over the last five years, we saw a major shift in the digitization of education. And with social distancing and eLearning skyrocketing, it's a great time to create and sell online courses.
This passive income idea follows the same principles of launch, grow, monetize as above, but will rely on online courses as the main monetization strategy.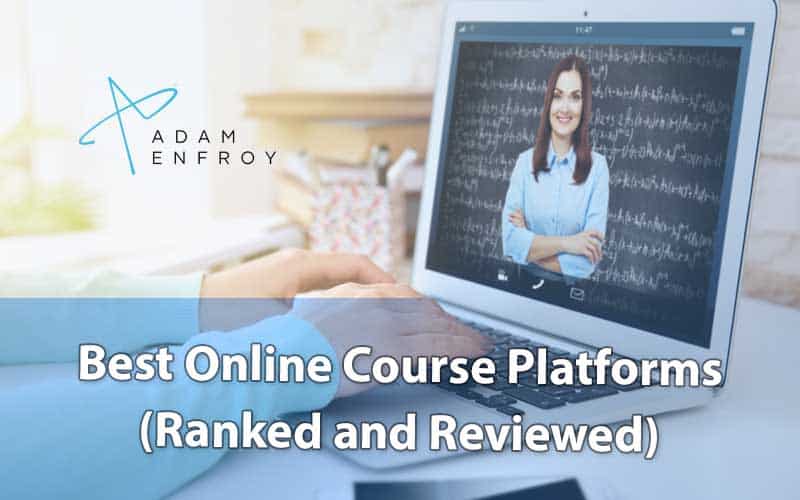 If you have a depth of knowledge to share, people will listen to you and pay for your expertise. And you don't need a Ph.D. to begin your online class – just a strong background in a topic you care about.
Additionally, students are even using tools to help them with academic coursework and papers, so online courses don't have to only be video classes. Courses can also include worksheets, homework, guides, and written tutorials. The options are endless.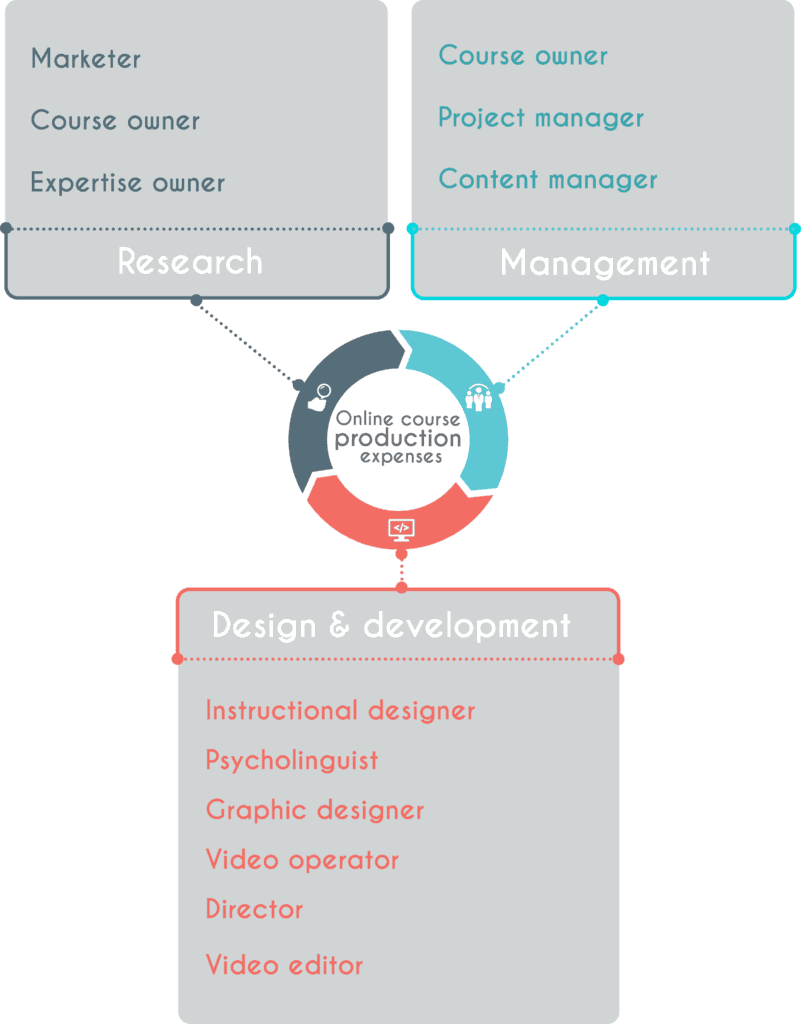 Source: racoongang.com
The first question to ask yourself is: "What problem is my course solving?"
The second question is: "Will people spend money on my solution?"
If so, you're on the right track.
The online course platform you choose should allow you to manage the full education process. It should also integrate with other solutions like MailChimp and Google Analytics.
There are many great platforms like Teachable, Podia, Ruzuku, and many others.
Ultimately the online course platform I recommend is Thinkific.
Planning Your Online Course.
First, you have to prepare your course outline and content plan. How will your course transform your audience when they are done going through it?
After you plan your outline, break it up into 10-minute video segments that you can create.
Before getting too deep into course creation, it is smart to pre-sell your course to your audience. Gauge interest, send them to a pre-sales landing page, and see if they click that buy button.
While asking your readers if they would buy the course can gauge some interest, nothing is more accurate than actually tracking pre-sales.
Your course's price is also an important decision when launching. Premium courses sell anywhere from $499 to $1,999. Your price will depend on your audience's needs and how in-depth you are going to go with the content.
A good baseline is to aim between $199 and $499 when starting out.
To launch your online course, get started with Thinkific, get your video equipment, screen-share software, microphone, editing software, and shooting location.
Once shot, edited, and uploaded, it's time to promote your course. Make sure to funnel your welcome email series into your online course offering, and feature it on your blog. You can also share your course on social, create an affiliate program for your course, and test paid social advertising.
When to launch: 6 months after you launch your blog, within six months, you should have enough traffic and an extensive enough email list to move from high-end $2,000-3,000 consulting sales to a $199 – $499 online course.
You're one step closer to passive income.
Let's move onto the next passive income idea.
3. Affiliate Marketing.
Again, this passive income idea is reliant on following the above steps to create a successful blog. When planning your content strategy, think of the high paying affiliate programs that you could be a part of.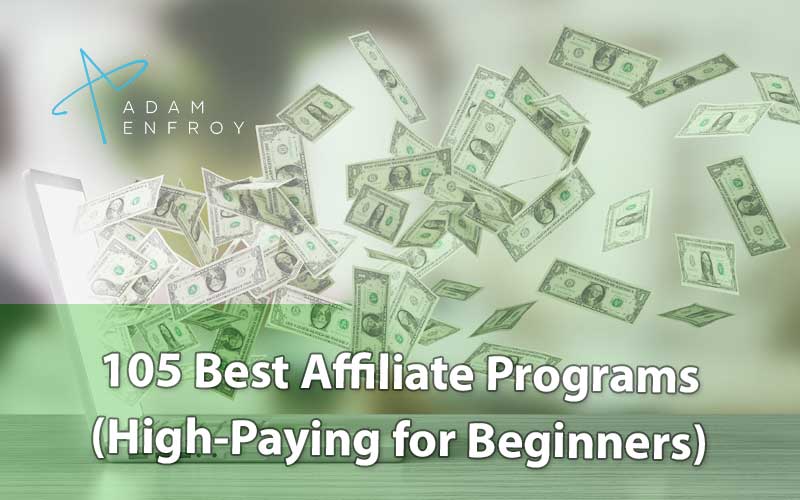 There are tons of affiliate programs in virtually every niche – the key is to find the best ones that pay the most.
Affiliate marketing is a numbers game.
Take this exercise as an example.
Let's say you rank for "best sandals for men" and get 1,000 visitors to your article.
Of those 1,000 visitors, 20% click one of your affiliate links (200).
Of that 200 left, 2% decide to purchase a pair of sandals (4).
The sandals cost $50 each and your affiliate program's commission is 7%. ($200 * 7%)
You make $14.
Not much at all when you think about it.
Take this example instead.
You rank for "best treadmills for runners" and get 1,000 visitors to your article.
Of those 1,000 visitors, 20% click one of your affiliate links (200).
Of that 200 left, 2% decide to purchase a pair of sandals (4).
The treadmills cost $1,499 each and your commission is 12%.
This time, you make $719.
Much more valuable, right? In fact, it's 51x more valuable than the first example.
This is where affiliate marketing research comes into play. When selecting your website's niche, research which affiliate programs have strong commission rates so that you can monetize your traffic faster.
You can also add affiliate links to different types of content – blog posts, emails, YouTube descriptions, video overlays, etc.
From my experience, affiliate links work best when embedded in affiliate website reviews (where you write an insightful, helpful analysis of a particular product).
You should add them to in-depth tutorials related to the products. Plus, they fit well in an automated welcome email series.
When to launch: while you can and should add affiliate links to your blog content at any time when appropriate, you shouldn't expect to make a lot of money from affiliate marketing until your blog is at least 6 months old.
After high-end consulting and selling your online courses, affiliate marketing should dictate your content strategy.
Now that we've covered ways to make passive revenue streams with digital businesses, let's move onto the traditional paths to passive income like rental properties and investing.
4. Investing.
Mastering personal finance is the key to growing wealth.
I wasn't taught any of this in school.
In fact, I left college with student loans, a degree I didn't know how to use, and virtually no savings.
And for years, I didn't have strong financial goals. I was simply working to build an emergency fund and putting the bare minimum into my 401k.
However, with the success of this blog came a crash course on investing and building wealth.
Here are some tips if you want to make passive income investing.
Index Funds
Investing in index funds is one of the best "buy and hold" strategies for new investors. Index funds are a type of mutual fund with no active management and much lower expense ratios. They also usually have a pretty low minimum investment of around $3,000.
Index funds can be a collection of holdings in different companies that diversify your risk compared to individual stocks.
One of my current favorites is the Vanguard Growth Index Fund Admiral Shares (VIGAX). It's made up of 33% tech stocks, with its top holding being big winners this year like Amazon, Microsoft, Apple, and Facebook.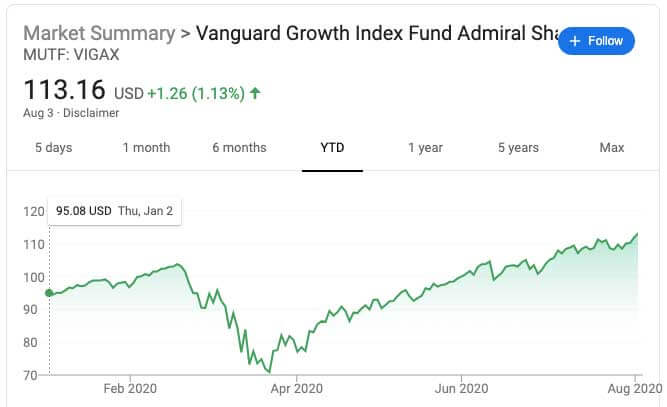 If you bought VIGAX at the beginning of 2020, your investment would have grown by 12% (as of August 2020). And if you bought VIGAX at the bottom of March 16, 2020, your passive investment would have grown by 55%.
Stocks
Stocks, or ownership shares of a company, are higher risk/reward than index funds because you're buying into one individual company (and not a collection of holdings).
While they are riskier than index funds and bonds, they should also make up a portion of your passive income portfolio.
Most financial advisors tell you to manage risk by holding a percentage of equities in your portfolio equal to 100 minus your age.
So if you're 30, you should hold 70% stocks/equities and 30% bonds and safe assets.
If you have an emergency fund and can handle more risk, see if you can increase that percentage.
Real Estate Investing.
Another very popular form of passive income generation is real estate investing.
This is done by leveraging real estate as a passive income source and using these income investments as a means to gain financial freedom with a cash flow outside of your job.
Whether you take part in "buy and hold" real estate investing, a real estate investment trust (REIT), or even P2P lending platforms like Fundrise, there are plenty of ways to make good returns.
Here are some tips to use real estate investing as a passive income stream:
Do your research and invest in up-and-coming, safe neighborhoods close to where you live.
Purchase single-family homes and condos in the $100k – $150k range that are easy to rent out.
Research and hire a property management company to actively perform most landlord duties.
Put 20% down instead of buying real estate properties with 100% cash. This allows you to purchase more properties quicker and you can use rental income to increase your cash flow.
Take your excess rental income and start paying down mortgages with the snowball effect.
Other Forms of Investing
You can also bring automation into your passive income generation with Robo-advisors. These AI-based platforms balance your portfolio and manage risk for you.
Certificates of Deposit (CDs) are also a good opportunity for those seeking safe, low-risk residual income. The fact that interest rates in CD are locked-in regardless of the volatility in interest rates makes it more interesting.
While not widely used, there are great investment opportunities in lending clubs. Short term business loans, peer to peer lending sites, and social media trading platforms are worth looking into.
Passive Income Ideas: Summing It Up.
To make passive income, you need to work hard now to increase your cash flow later.
It's a two-stage approach:
Create a digital business to increase your cash flow.
Take your excess passive income from your ditial business and invest it further to create more passive income.
A lot of people ask: Can You Create Passive Income with No Money?
Yes, you can start a business with no money – it's going to require more effort from you, but it's still possible. Take a look at people making money on Amazon FBA for as little as $39.99/month.
Again, my favorite strategy is to start a WordPress blog with Bluehost for just $2.95/month.
This is the path to passive income that I took:
Start a blog and sell high-end consulting services.
In the beginning, focus exclusively on building up your blog's Domain Authority (DA) with guest posts and link building.
Begin adding affiliate links to your site.
Once your email list grows to a suitable level, sell a product or online course to your audience.
Once you're at 50k visitors/month, begin ads and sponsored content on your site.
Go from 80:20 consulting/passive income to 50:50, 20:80, and finally 100% passive income.
Take this passive income and invest it in stocks, index funds, and real estate.
And remember – no time will ever be perfect to start.
So just start now.
Your journey of passive income generation only begins when you take the first step.
Whether you're a seasoned investor building rental income or a teenager growing your YouTube channel, you can make money online and build passive income.
In the end, there's no get-rich-quick scheme. While passive income is feasible, it takes hard work, smart strategies, and determination to get there.
Recommended Reading on AdamEnfroy.com: To continue your path to passive income, check out my ultimate guides on how to start a blog, the best affiliate programs, and the best low-cost, online business ideas to start this year.