10 Best Digital Marketing Strategies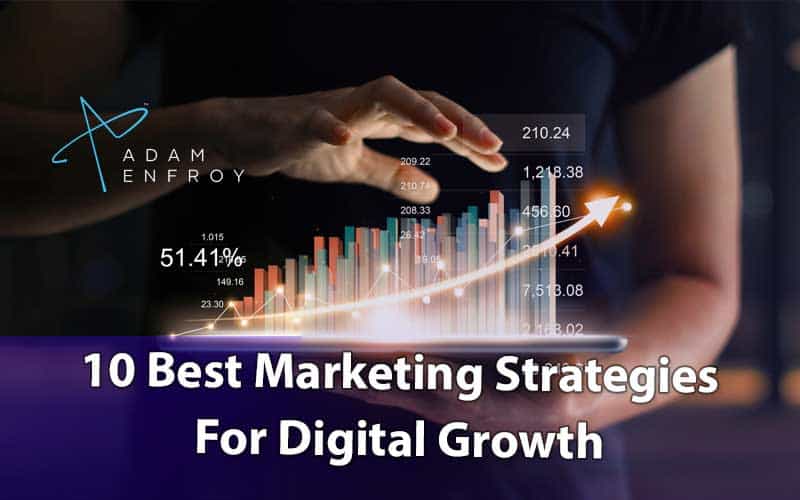 A strong digital marketing strategy is the blueprint that helps businesses grow online.
Reaching a larger target audience, engaging your public through interactions, and generating conversions build a continuous cycle. These are essential steps in building a strong and relevant web presence.
There are many tactics when it comes to digital marketing – some can even help with building passive income.
These range from:
Using content marketing to provide answers to your audience's questions.
Making the most of AI marketing software to deliver better value to your customers
Using paid and earned media to attract more leads to your business.
And much more.
This post covers the 10 best foolproof digital strategies to build influence online.
Overall, we'll discuss:
What is a marketing strategy?
What is a digital marketing strategy?
What types of digital marketing strategies are there?
How should small businesses leverage online marketing?
What are some examples of good digital marketing campaigns?
What is a digital marketing strategy?
When we talk about marketing, it's impossible to separate it from the online world.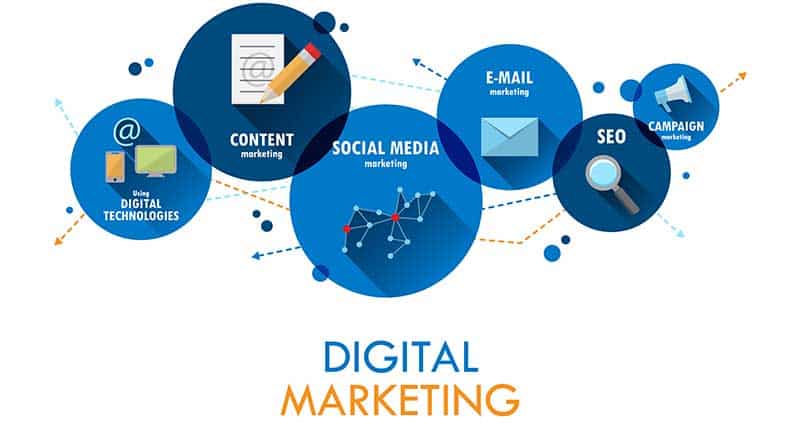 Today, everyone is engaging and interacting with each other – and making purchase decisions online.
A digital marketing strategy defines what actions will be taken to achieve business results online. Usually, this strategy aims at some common objectives:
Brand awareness
Audience growth
Generate more leads
Generate conversions
Increase engagement
Generate interactions
Increase sales
Like any form of marketing, a digital strategy begins with identifying an ideal customer persona. After all, no matter which digital platform you're on, the message is what matters.
And each digital tactic overlaps to create a consistent brand image from awareness and consideration, all the way to purchase and retention.
For example, an SEO strategy can bring in blog traffic and teach new people about your business. Once they read some content, they could opt to join an email list to get more updates.
Once they're in consideration stage, retargeting ads on Facebook could remind them of your offerings. Then maybe they finally convert after searching for your brand and clicking on a PPC ad.
Remember, it can take 6-8 touches to generate a viable sales lead. Your digital marketing strategy doesn't have to be perfect, but it should cover each base and send a consistent message in order to improve your bottom line.
What types of digital marketing strategies are there?
Digital marketing consists of free and paid strategies to boost a company's marketing efforts online.
When we talk about the digital environment, there are many paths to achieve growth and business results. And each tactic will be different if you're a blogger, small business owner, or going after a global audience.
In this guide, we'll cover the top 10 digital marketing strategies and learn how to execute them, why they're important, and how they bring results.
1. Pay per Click (PPC)
Pay per click (PPC) advertising is a pay-to-play format to get your website at the top of Google search results.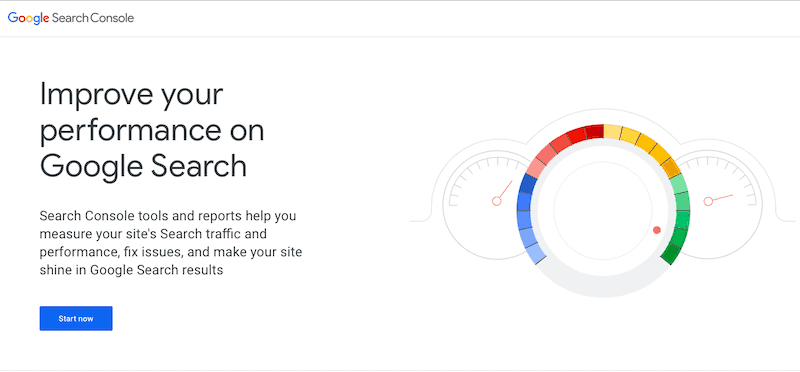 All the work is done in Google Ads, the best-known tool to create campaigns and track results.
In PPC, there are two specific working environments: the display network and the search network. We can define them as the two work areas in which PPC is executed.
With each click received on the links or banners, Google directly charges the business registered on the Ads platform.
Google Display Network
The Google Display Network reaches 90% of people on the Internet. With the display network, websites join Google AdSense and provide advertising space. Businesses who want to invest in the GDN can then place their banner ads on relevant sites all over the web.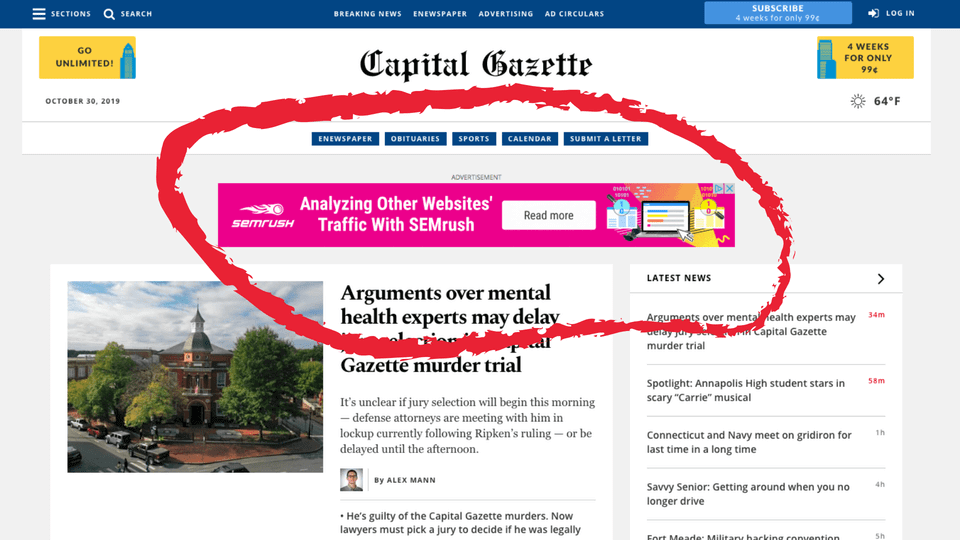 Source: Capital Gazzete
One of the main display network strategies small businesses should use is retargeting. Once a user visits your website, they are put into your audience pool and your banner ads can follow them around and remind them of your website.
Google Search Network
The search engine network aims to boost results through Search Engine Results Pages (SERP).
The advertisements stand out in one of the top four spots that relate to the keyword that a user searches for.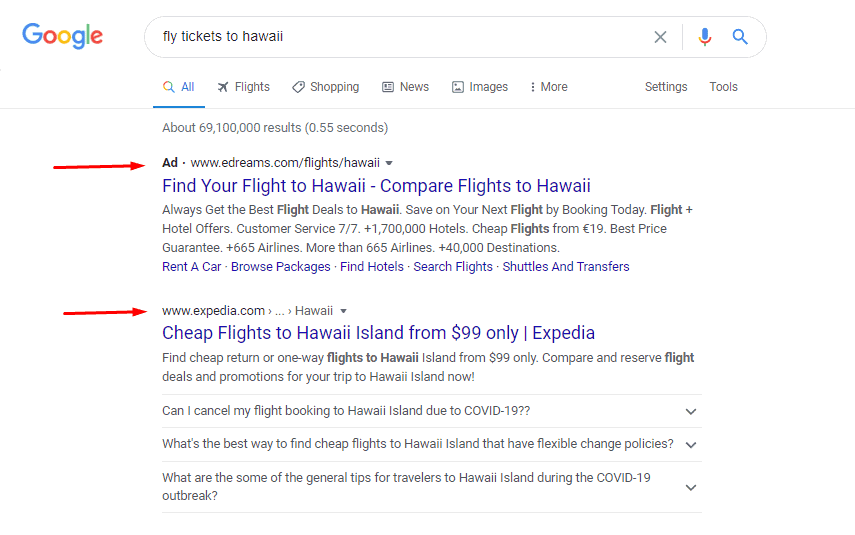 Google Ads are made of different elements that can be customized by the advertiser:
The title of the ad
The description sentences underneath
Sitelinks
Contact information
With the help of these two channels, it's possible to show targeted ads on Google during different stages of the buyer journey.
2. SEO
In my opinion, Google is the #1 platform for those who have an online business.
With more than 77,000 searches conducted every second on Google, search engines are an extension of people's minds; they have problems and search for answers that provide solutions.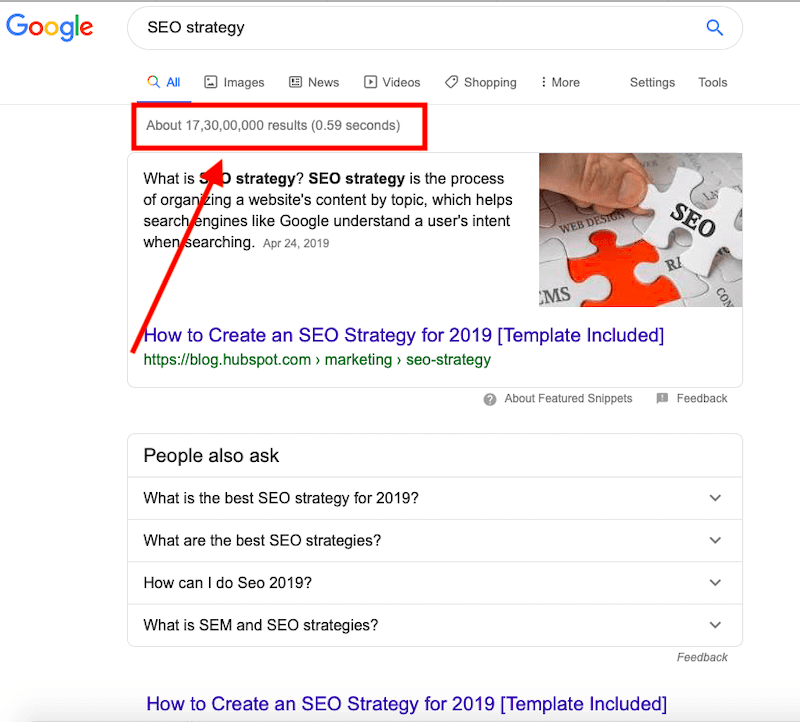 Therefore, it is essential to optimize your website and content so that people can find you as the go-to solution. SEO should be a top priority among your effective marketing strategies.
In case you are not sure about the importance of optimizing your website and content, here are two important statistics:
What these numbers mean is that failing to optimize will result in missing out on all this traffic.
On the other hand, with simple adjustments in pages and content, it is possible to leverage the results.
SEO optimizations help:
Attract qualified traffic – your buyer persona
Increase the visibility on the web
Increase traffic to your online content
Increase brand authority
Improve your conversion rates
A well-tailored SEO strategy includes technical SEO, keyword research, formatting your posts correctly for search, and link building.
You can check out these posts for more help with SEO strategies:
3. Social media marketing
Social media users spend an average of 144 minutes of their days on these platforms. Overall, we are talking about 3.2 billion people every day.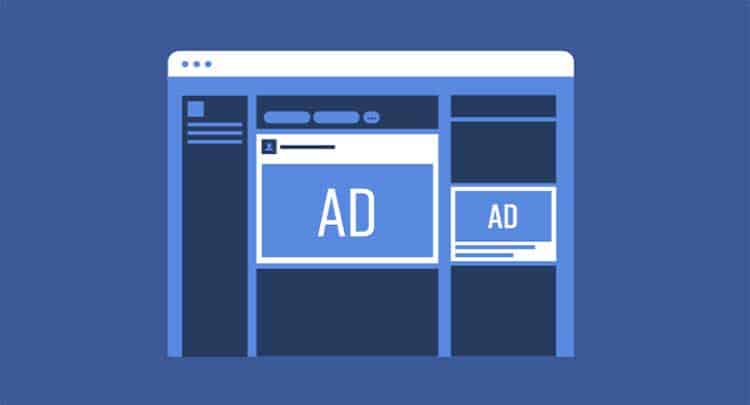 Such impressive numbers bring an imminent reflection: it is necessary to use all this potential to benefit your business.
Regardless of your market segment, your audience is definitely on multiple social media channels. This means that your business also needs to be on these platforms.
However, just a presence isn't enough. You need a dedicated marketing strategy for each of these channels. The main ones being:
Big and small businesses can take advantage of all this potential, as long as they know how to place themselves. On social media, it is important to focus on points such as:
The tone of voice
Content delivery
Customer interaction
Customer service
Images and media use
Contests, giveaways, and promotions
Social media marketing allows a company to adopt a personality and be in touch with its audience on a regular basis.
Through social media, it is also possible to promote posts, content, campaigns, and products.
Major brands are always using these platforms in a creative and precise way to increase engagement and improve brand perception.
Check out some of the social media posts below and how brands approach their target customer base on these channels.
Netflix on Twitter: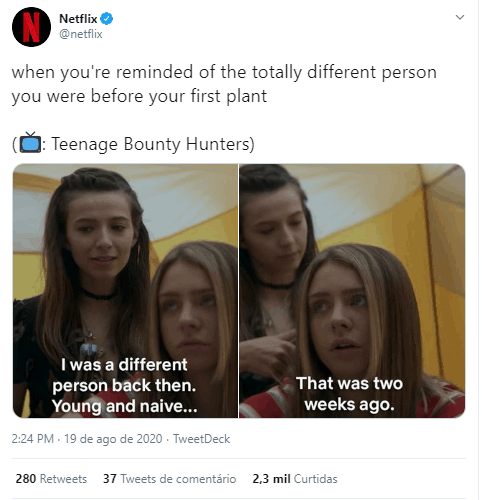 Nike on Facebook: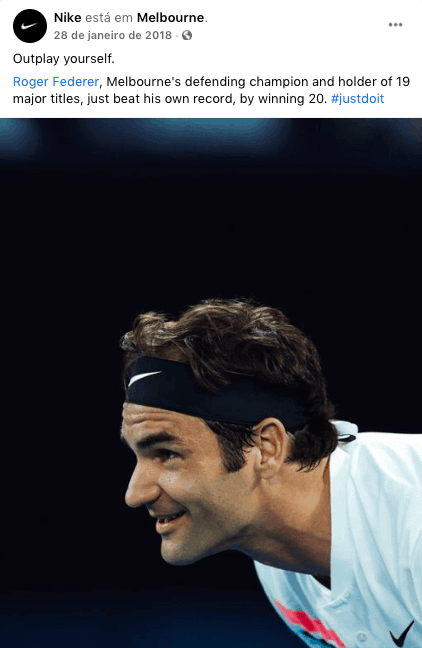 Each of the different social media platforms has specific reach and engagement potential. Some usage statistics help to understand this, such as:
Today, Facebook is the main content distribution channel in Marketing (HubSpot);
Instagram is the social platform with the second-highest ROI (HubSpot);
The U.S. has the largest number of Twitter users globally (Statista).
4. Email marketing
Email marketing involves custom marketing messages to approach leads directly by email. That is the basis of this marketing strategy, one of the principal methods currently used.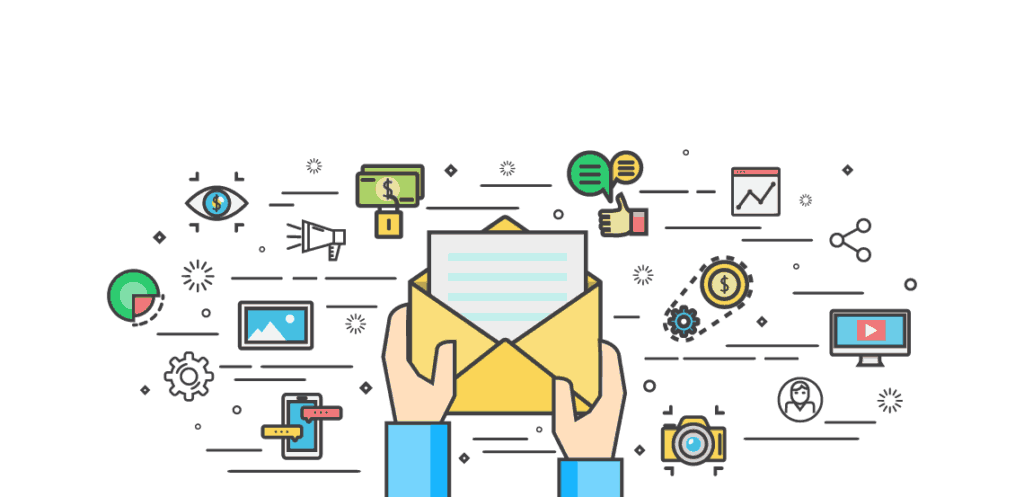 It allows you to create mailing lists, including leads and customers, that is, people at different marketing funnel stages. Thus, it is possible to feed them with contents of varied levels.
The email marketing strategy aims to bring high-quality content to the public, offers discounts, and keeps them advancing through the funnel.
For example, if a company launches a new product or service, email marketing is a great way to promote it.
With an effective lead nurturing strategy, email marketing becomes an essential marketing tool. It allows you to reach your audience and generate even more conversions.
5. Ecommerce marketing
Growing an online store is a challenge for all online store owners. Proper ecommerce marketing strategies can increase sales and attract a new customer base.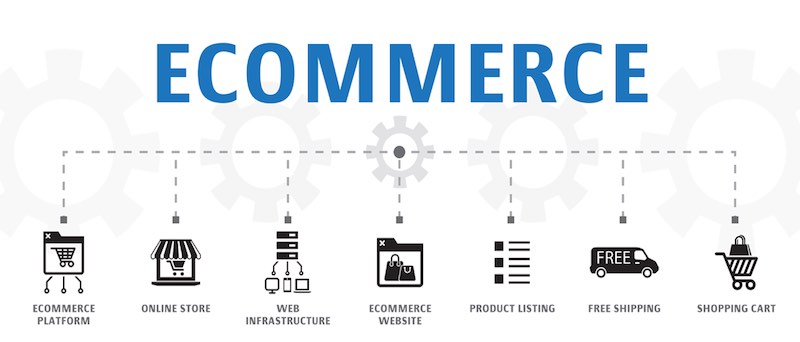 The success of an online store depends on many factors:
Visibility (what SEO can bring);
Promotion (work that can be done through channels such as social media and strategies such as PPC);
Engagement (a good content strategy with blogs, promotion, and attraction with email marketing, and social media).
Therefore, ecommerce marketing is a selection of efforts through various channels.
There is no magic recipe to have a successful online store, but there are many tactics to foster its growth.
Ecommerce websites involve three main pillars: category pages, products pages, and blog posts.
Most traffic will come in the form of blog posts covering topics related to your products and your niche. For example, if you sell living room decor, blog posts about how to decorate your living room or bedroom color palettes could bring in readers that might be interested in your products.
Category pages house a broad range of products in one category. These pages should be visually appealing while also providing enough written content for search engines to understand what the page is about.
Finally, product pages are your money pages that you funnel all of your website traffic to. By strategically linking to your product pages in your blog posts, you can attract more potential sales.
Overall, ecommerce marketing involved SEO, email marketing (and abandoned cart emails), paid acquisition via Google and Facebook, remarketing campaigns, and more. The main focus is to drive traffic, get them to opt-in to a list to stay a lead, and then offer promotions to entice them to buy.
6. Interactive content
Interactive content informs and delivers value, as well as generates user participation.
Usually, this category of media fits into content strategies. They have a greater capacity to engage, thanks to their interactivity.
Among the main models of interactive content are:
Quizzes
calculators
E-books
Infographics
White papers
Landing pages
Videos
This content can be delivered at different stages of the funnel but is most common during the awareness and consideration stage. They're created to build trust and user engagement. For example, a user might need to share their email address to get a white paper.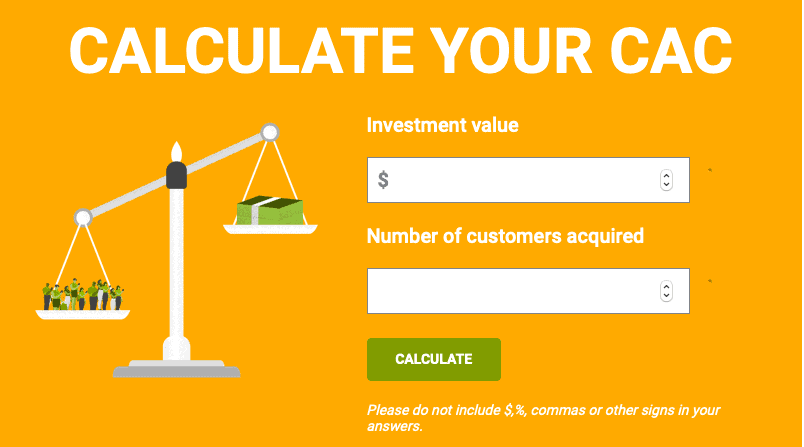 The interactive content, by stimulating participation, also makes it easier to measure user engagement.
You easily find out how many people have accessed a blog post, but you can't always accurately know exactly which words were read.
Interactive content allows clearer measurements than static content according to 60% of businesses using it.
7. Live experiences
Still talking about content that generates interactions, live experiences bring incredible results. Never has this kind of video format had so much acceptance — so right now is the right moment to invest in this strategy.
By the end of 2020, this content will represent 82% of all internet traffic. Besides being able to watch your content, the audience can interact too.
Live experiences brings a feeling of urgency and importance. In other words, the user believes that the content has a greater value in this format. They also create a lot of FOMO (fear of missing out) which can drive more sales.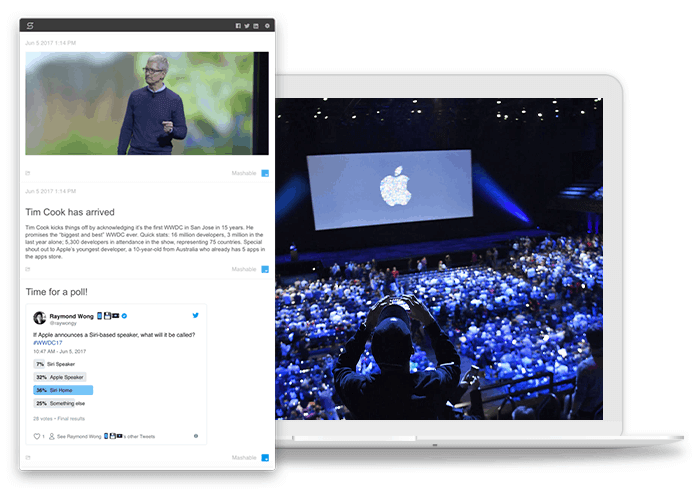 Within these concepts of urgency and possibility of interaction, brands are broadcasting in different formats:
Live Q&A
Live blogging
Live streaming
Live reporting
To maximize results, always offer the possibility of interaction. In live Q&As, this is natural; after all, it is about answering the audience's questions.
In other formats, use the comments section to generate this interaction. If possible, mention the comments during the live stream, helping to increase the potential of the engagement.
8. Content Marketing
Content marketing is everywhere – the entire Internet, news, social media, pretty much everything – it's all content. This can be written content like this blog post, images, webinars, videos, podcasts, infographics, courses – the list is endless.
The purpose of content marketing is to find new leads by generating traffic and getting them to take specific actions.
It is an exchange: you offer something that adds value and, on the other hand, the lead may provide access to their contact information.
Content is the ultimate trust builder, helping to build influence and authority for the content creator.
With this strategy, it's essential to create content for each stage of the marketing funnel.
For example, if you're an ecommerce retailer selling camping supplies, your content should cover:
Awareness: A blog post about top best camping spots in California.
Consideration: A marketing email with product discounts.
Decision: A product page for a tent with good reviews.
Content marketing can also include referral marketing and affiliate partnerships to amplify the word-of-mouth around your business. This doesn't include every strategy in each stage – not even close. But just know that by covering all three phases of the buyer's journey, you give the most relevant content to your prospects at the right time.
9. Influencer Marketing
A survey developed by the Digital Marketing Institute pointed out that 49% of respondents depend on influencers' recommendations to buy something.
Today, companies have invested in influencer marketing as a major strategy. More than ever, consumers need the verdict of people they trust.
Influencers are respected individuals within a niche, with a high capacity to generate consumer desires and influence purchasing decisions. For brands, these partners can be essential.
In this relationship, brands use social media tools to find influencers who can reach their target audience.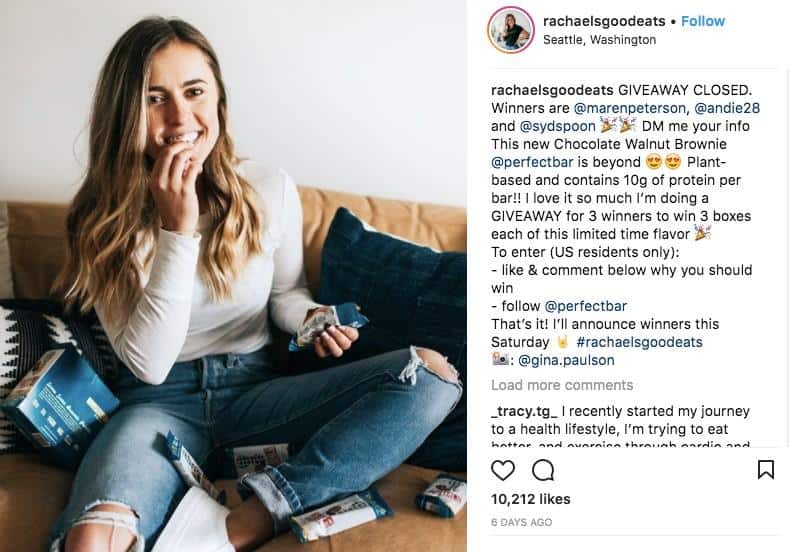 The success of this strategy depends on, besides the influence, the content it generates promoting brands or products. The main formats are:
Posts on social networks
Video reviews
Blog posts
This strategy can have a strong ROI: a return of $5 for every $1 invested – if done correctly. The key is to find micro-influencers with an active an engaged audience.
As mentioned in this Forbes article featuring Adam, it's widely known that an influencer with 2 million followers couldn't sell 36 t-shirts.
If you're an online business planning to use influencers to sell your products, make sure to ask them about their engagement metrics and estimated sales – not just vanity metrics.
10. User-Generated Content (UGC)
UGC is a marketing strategy focused on engagement. It proposes that users generate content on their own, but always related to brand campaigns.
Today, consumers want to be even more participative in their relationship with brands. Because of this, UGC is a great way to take advantage of this desire.
A good UGC strategy proposes that the public generates content from brand incentives. They are campaigns aimed at increasing the closeness between company and consumer.
Such engagement generated can also result in sales. A research study pointed out that 92% of consumers place their trust more in spontaneous content, in this case, created by users.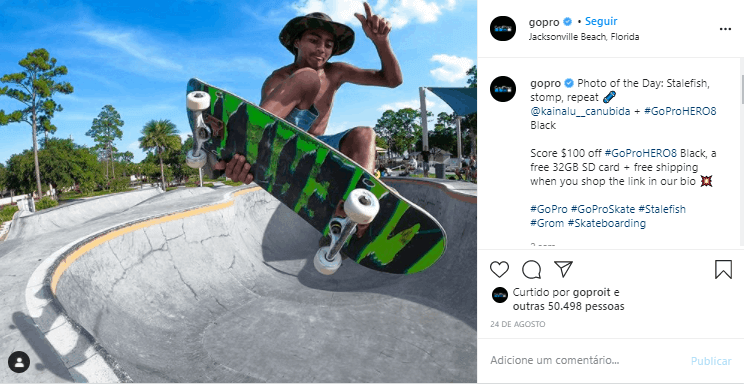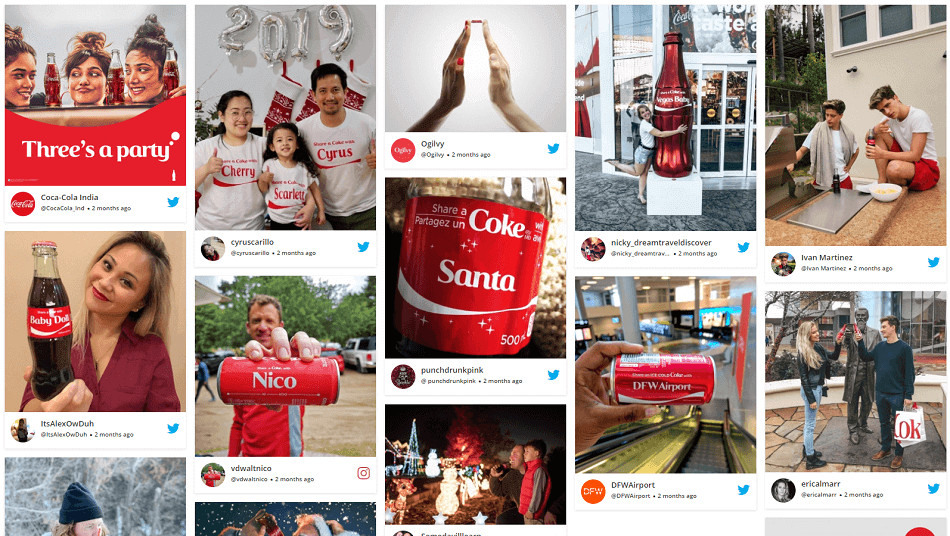 Some forms of UGC are used more often:
Reviews on ecommerce pages, proving the quality of a product;
Content generated to promote a product (photo of a customer using the item, content produced by the item itself, in the case of cameras, among others);
Content generated to promote events, where participants take a photo on the venue and post it using a specific hashtag. Usually, these photos are shown on some big screen or can be printed for each person.
How should small businesses leverage digital marketing?
Small businesses usually have less budget and resources to invest in advanced digital strategies. However, there are low-cost ways to achieve your marketing goals and make a good return.
1. Invest in strategies with a strong ROI
Low investment and high return – this is the relationship that every small company seeks when investing in a marketing strategy.
To leverage results with digital marketing, the best tactics in terms of ROI are:
Email marketing
SEO
PPC
Content marketing
Social media marketing
Influencer marketing (micro-influencers)
Email marketing has a 4,400% ROI and a great long term strategy. Search engine optimization and ranking on Google to get free traffic is also one of the best strategies to take.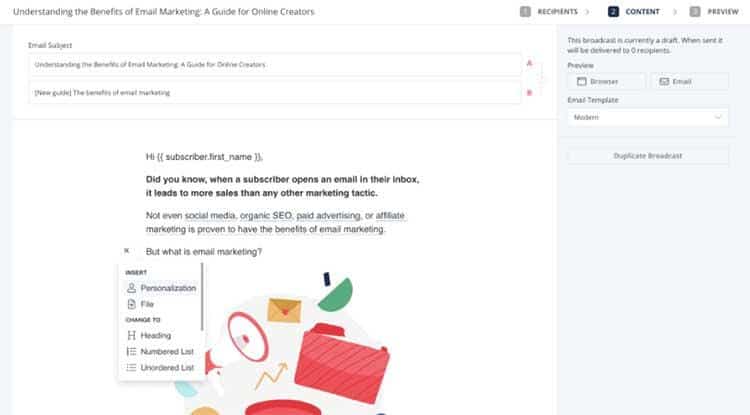 When it comes to PPC, aim for a 3:1 ROI. This means that if you spend $100 on advertising, you should generate $300 in revenue. This 3:1 ratio is enough to cover other expenses like employee time (for service businesses) or cost of goods sold (for ecommerce businesses).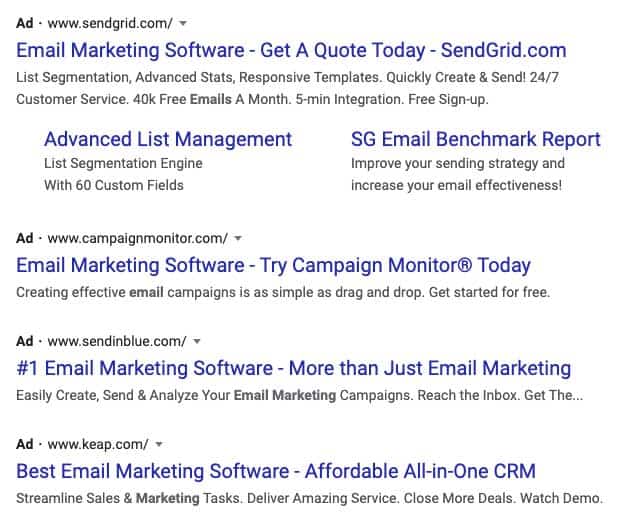 For Facebook advertising, there are two different strategies – prospecting ads to new audiences and retargeting ads to website visitors.
When prospecting to a new audience, aim for a 2.5:1 ROI.
When retargeting to an audience that has already visited your website, your ROI will depend on which actions they've already taken on your site.
For example, if the user added an item to their shopping cart and you're showing them a Facebook DPA ad, the ROI could be 20 or 30:1.
2. Create more engagement
Engagement is one of the keys to an effective digital strategy. You need people to take actions online – not just view your content.
In most cases, we're talking about generating sales. To create more engagement, your marketing needs to be personal, timely and targeting the right customer persona.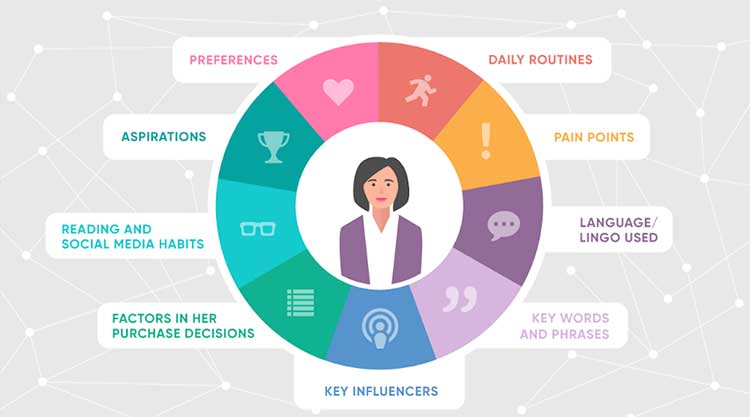 Align your marketing and sales strategies to have not only the right digital tactics, but also the right message at the right time.
What are some examples of good digital marketing campaigns?
With an accurate marketing strategy, it is possible to achieve good results. Over the past few years, several companies have built case studies that every marketer should know.
We've separate some that deserve to be mentioned. Keep reading!
1. ASOS campaign focused on UGC
A relevant brand in the fashion world, ASOS created the campaign #AsSeenOnMe, in which users were encouraged to post photos wearing the company's products.
Thus, through a UGC strategy, the brand promoted its products and encouraged engagement with its audience.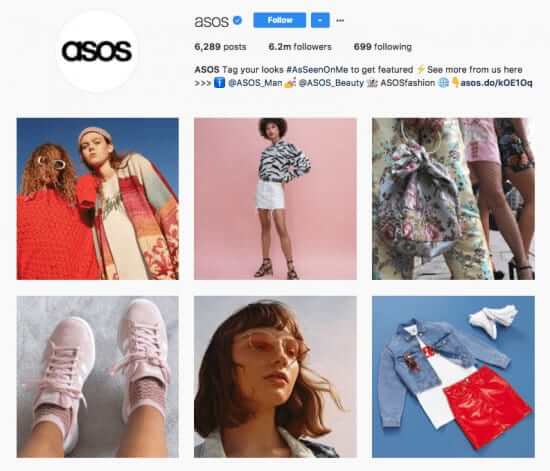 The concept is for people to post photos using the campaign hashtag. Thus, users accessing it could check out a wide variety of ASOS products.
2. Lyft and the strategy to turn users in brand promoters
One of the largest companies in its area, Lyft encourages users to recommend its services to friends and family. In return, the company offers incentives and advantages.
In this case, it is a brand promotion strategy.
Lyft uses its users as agents to promote the service. These are "paid" with travel discounts and promotional vouchers, among other advantages.
In general, this mechanism generates a chain reaction: each new user can invite another person, and this new person also receives the incentive.
3. Always "Like a girl" storytelling campaign
Using a hashtag with the same name as the campaign, Always has developed exciting storytelling that can engage with its audience.
The idea of the content is to show the challenges a woman has to deal with as a teenager. In contrast, the campaign reinforces women's strength, mentioning the term "like a girl".

In this campaign, the company used the emotional appeal to generate a new meaning for the term and the results were astounding. 81% of women 16-24 called the movement positive and inspiring and it amassed over 76 million global video views on YouTube.
A good marketing strategy can bring great results, as long as it is chosen according to the business needs. From the expansion of the target audience to increased sales, every goal can be achieved with these digital marketing efforts.
About the author
This content was a guest post for AdamEnfroy.com written by Rock Content.
Rock Content is a global company that enables the growth of companies through their suite of interactive content products. With over 2,000 clients and more than 60 thousand freelancers, Rock Content is present in Brazil, México, the United States, and Canada.
Editorial Process:
Our reviews are made by a team of experts before being written and come from real-world experience. Read our editorial process here.
Some of the links in this article may be affiliate links, which can provide compensation to us at no cost to you if you decide to purchase a paid plan. These are products we've personally used and stand behind. This site is not intended to provide financial advice. You can read our affiliate disclosure in our privacy policy.