Is Using An AI Logo Generator For Your Business Logo The Best Move?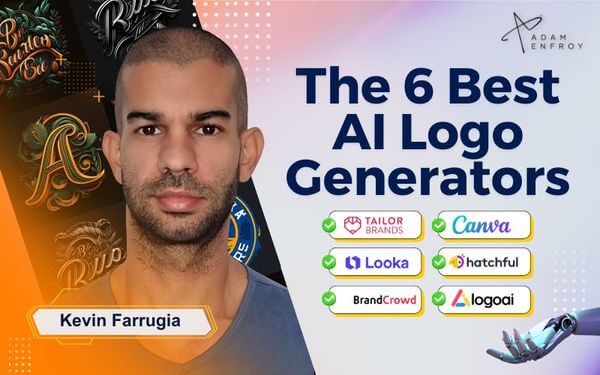 Have you ever needed a logo and hated the back-and-forth it took?
Meetings, emails, and long chats WERE the norm when designers got involved.
Now?
You can stop waiting 100 years and sacrificing your first (and potentially second) newborn child to get the right design.
If you have a new business idea (that you want to act on) and value your time and money (yet want professional, instantly tailored logos) – this post is for you.
In it, I'll guide you through the best AI logo generators and how to use them to benefit your business.
The 6 Best AI Logo Generators
The funny thing about art and design is that it's completely subjective.
What I think is the best AI logo generator, might not be the best option for you.
So, in this post, instead of preaching about why you should use any specific tool, I'm going to show you:
The brands we like the most
The style of logo they create
How easy (or, you know…not) they are to use
Better still, I will use each platform to completely revamp the Adam Enfroy logo so you can see exactly how these tools look and feel in action.
Ready? Let's go!
Here are the best AI logo generators you can use to create professional logos right now.
1. Tailor Brands.
Tailor Brands is probably my favorite "general" AI logo maker. It's the tool I recommend you use when you like a wide range of styles and want the ability to play around.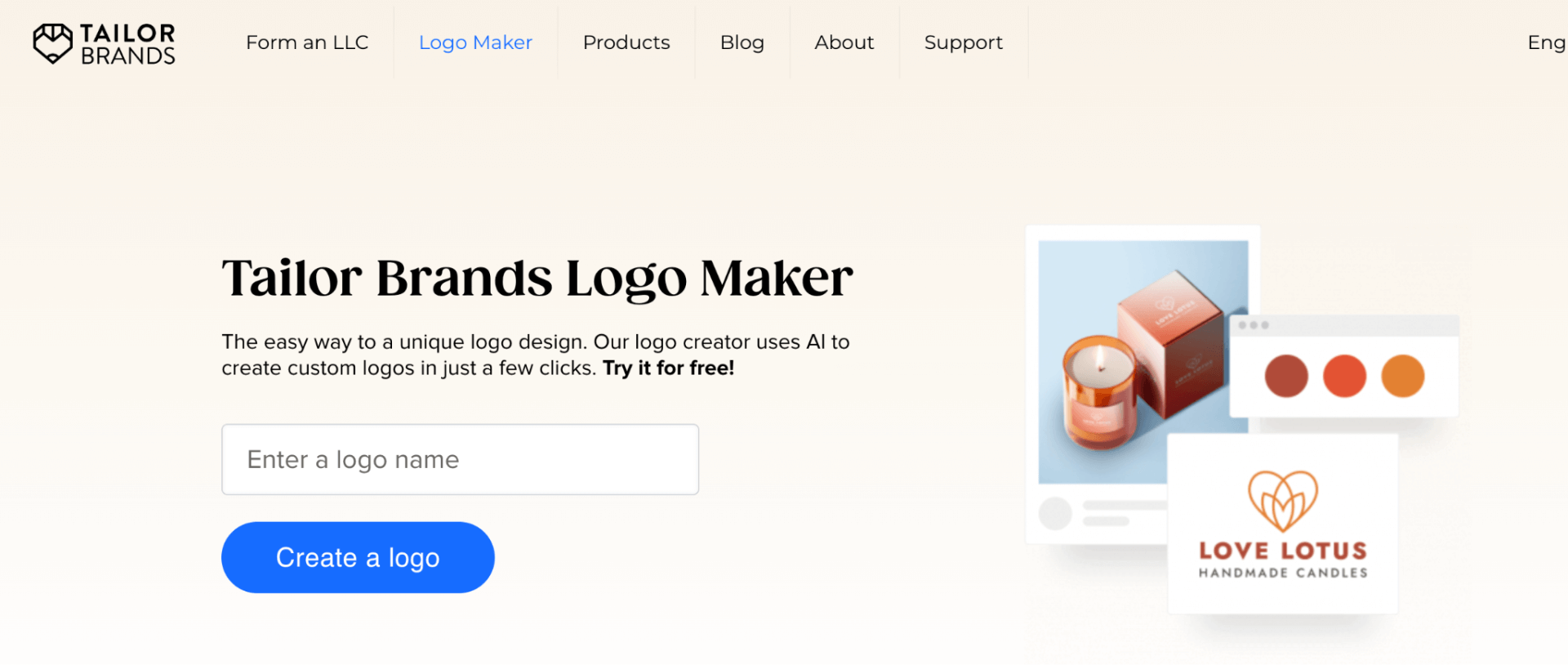 They have an easy-to-use interface that helps you to create a logo in minutes.
You don't need to worry about complex text prompts or fine-tuning your suggestions.
That's a really good option if you're like me and you know what good design looks like, but you find it hard to quantify into words.
You can select the shapes, icons, and styles that you like, and try out different combinations until you get the result that you're looking for.
Better still, you can tailor your approach to the styles for a wide range of industries:
Physical goods
Services
Leisure and hospitality
Content creation
Technology and software
This makes it feel a little more like you're building a logo, rather than putting a prompt into an AI tool and waiting to see what results it comes up with.

The entire process of creating a logo can be done in less than 5 minutes.
But, you can spend as long as you want reiterating the logo until you have a finished product you feel happy with.
The Results
For this test, I pictured a slightly more modern logo than what we've got right now.
You know, if we were to open a HQ in downtown Manhattan, what would that look like?
Considering all I had to do with select a few options and put in 1-2 sentences about how we help bloggers, I'm pretty happy with the outcome:
I'm also a big fan of the mock-ups that let me see the logo in-situ.
Like, I can really get a sense for how this would look on a website, a leaflet, or in an email signature.
This is as good as – if not better – than some of the logos I've created on Fiverr and UpWork.
And, the price is a lot more palatable as well.
Pricing
Tailor Brands works on a subscription model. So, you'll have to pay for the tool as long as you use it.
If you want to create a one-off logo, it'll cost you $9.99 on their basic monthly membership. (You can cancel anytime.)
If you have a string of online businesses and websites you want to create for, their annual subscriptions might make more sense.
These run as low as $3.99 a month: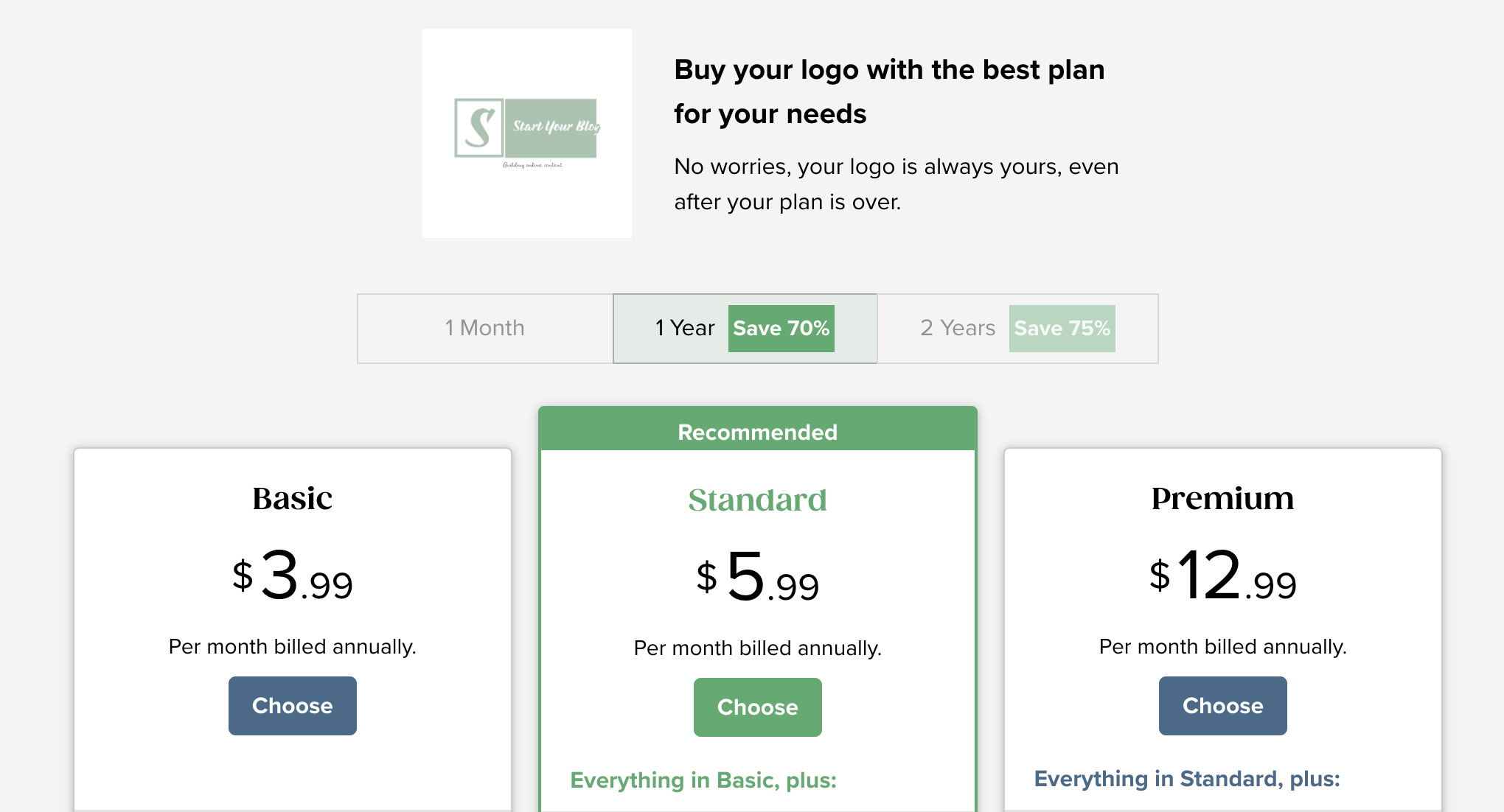 Tailor Brands have a great little explainer YouTube video to explain the logic behind this pricing.
Tailor Brands Summary: High Quality Logos, Quick Process = Great Option
Tailor Brands is the most robust option on the market if you want to create a wide range of styles. And, for $9.99 for a one-off subscription, it's really budget-friendly.
Key Features:
Choose from several logo styles.
Tailor your own logo based on your brand.
Edit and customize your logo after it's created.
You get high-resolution professional logo files to use on any platform.
You can also build your brand kit on Tailor Brands.
2. Looka.
Creating a logo with a template is often easier than starting from scratch.

Looka offers over 300 templates, using various industries as inspiration.
Whether you seek an abstract or industry-specific logo, Looka likely has a suitable option.
Designing a logo takes less than 5 minutes and produces high-quality results.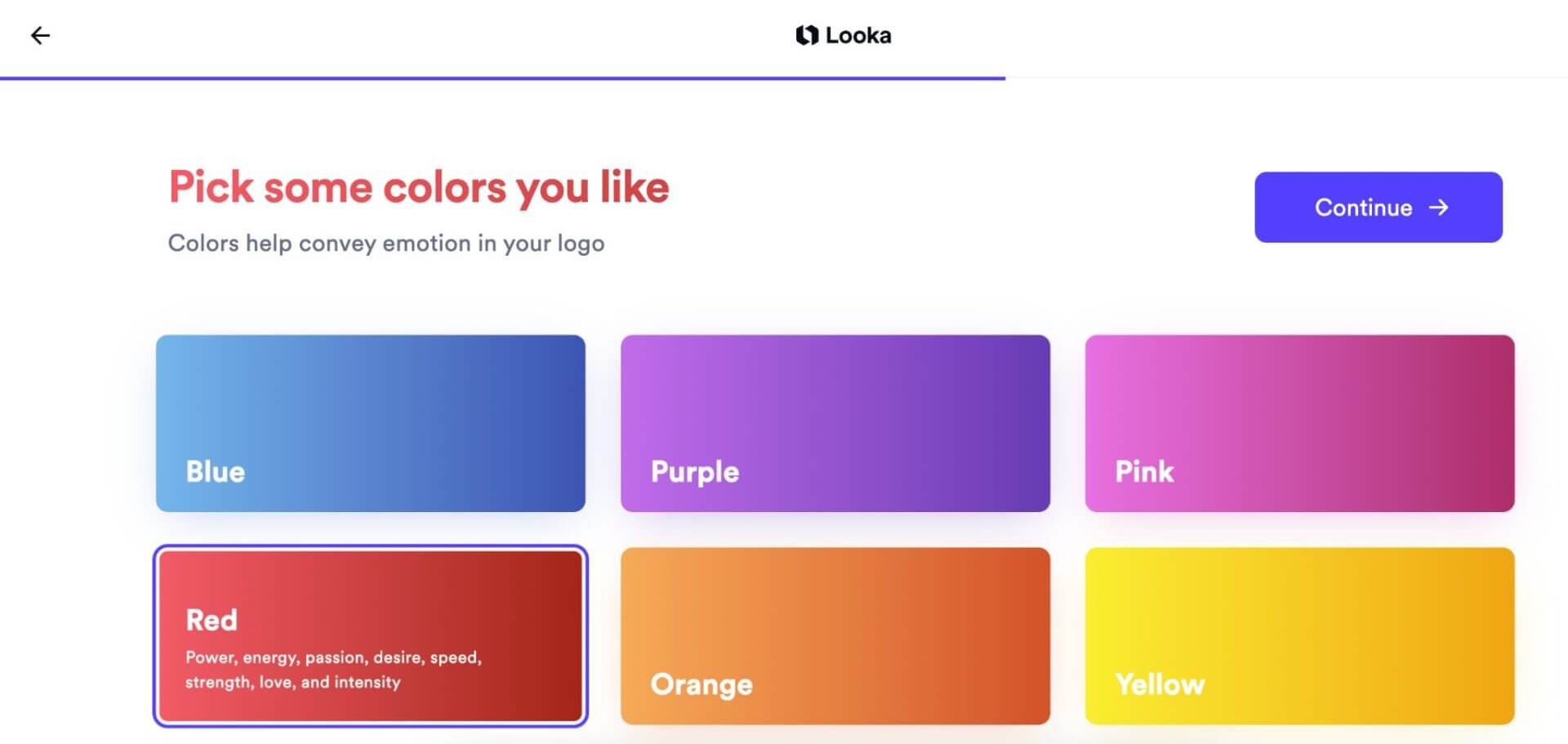 Want to know one of the best things about Looka?
You have full control over:
the colors
emotions
and inspiration
…you use for your final logo.
This fine-tuning ability means that the final product doesn't require that many edits.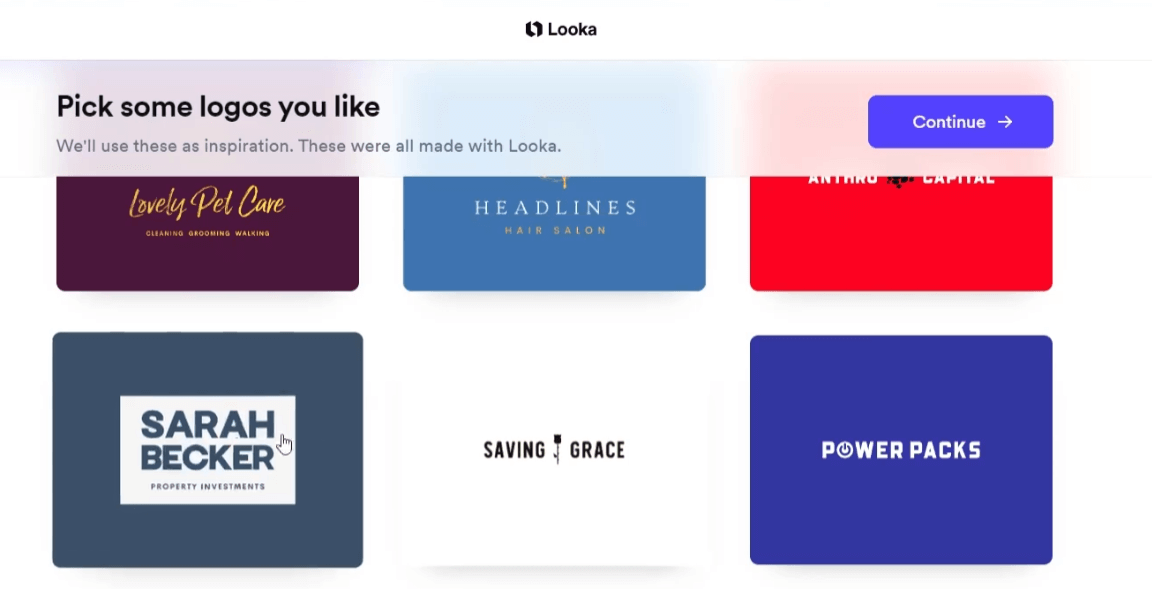 It's almost as if you are having a one-to-one conversation with a designer.
Even better, this designer instantly acts on your commands.
The Results
When the AI finishes generating logos, multiple choices are available for selection.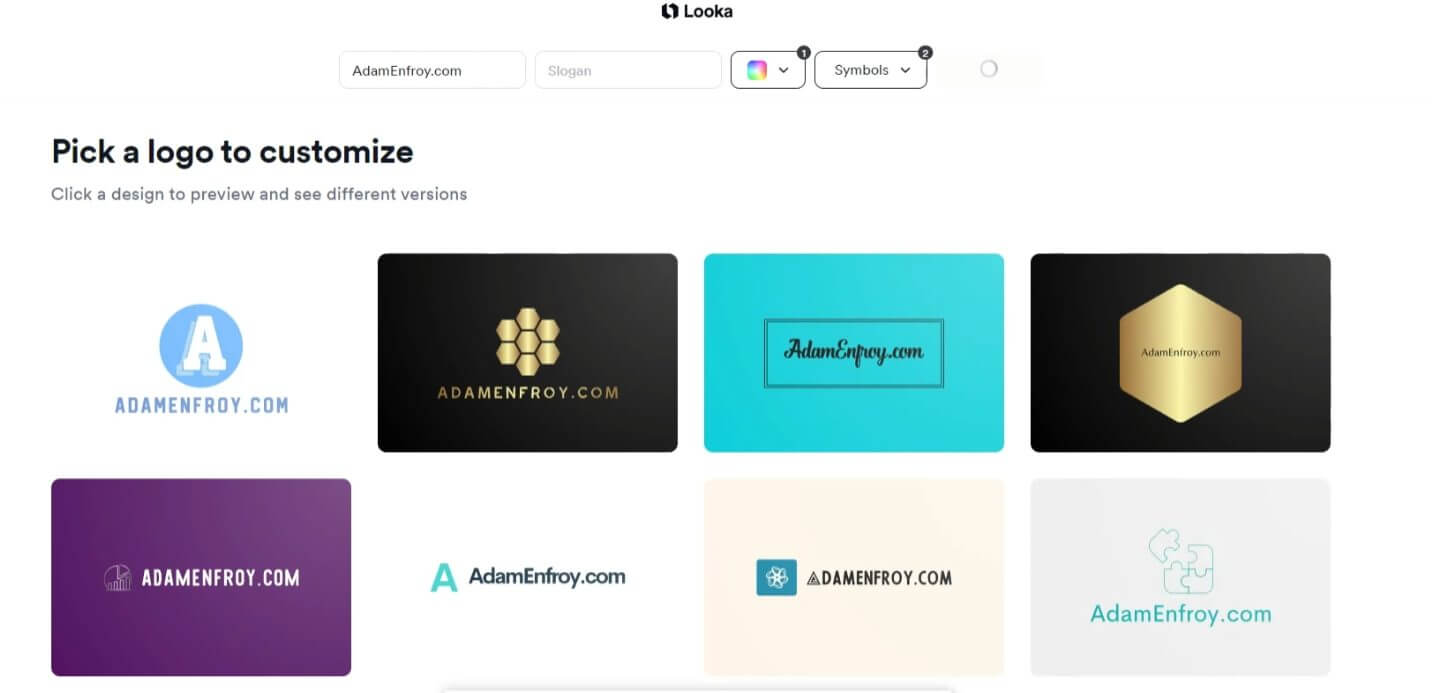 At this stage, all it takes is to click on the logo you like the most and then edit it.
Pricing
Looka's straightforward approach extended to its pricing. I could preview my logo for free, which was a nice touch.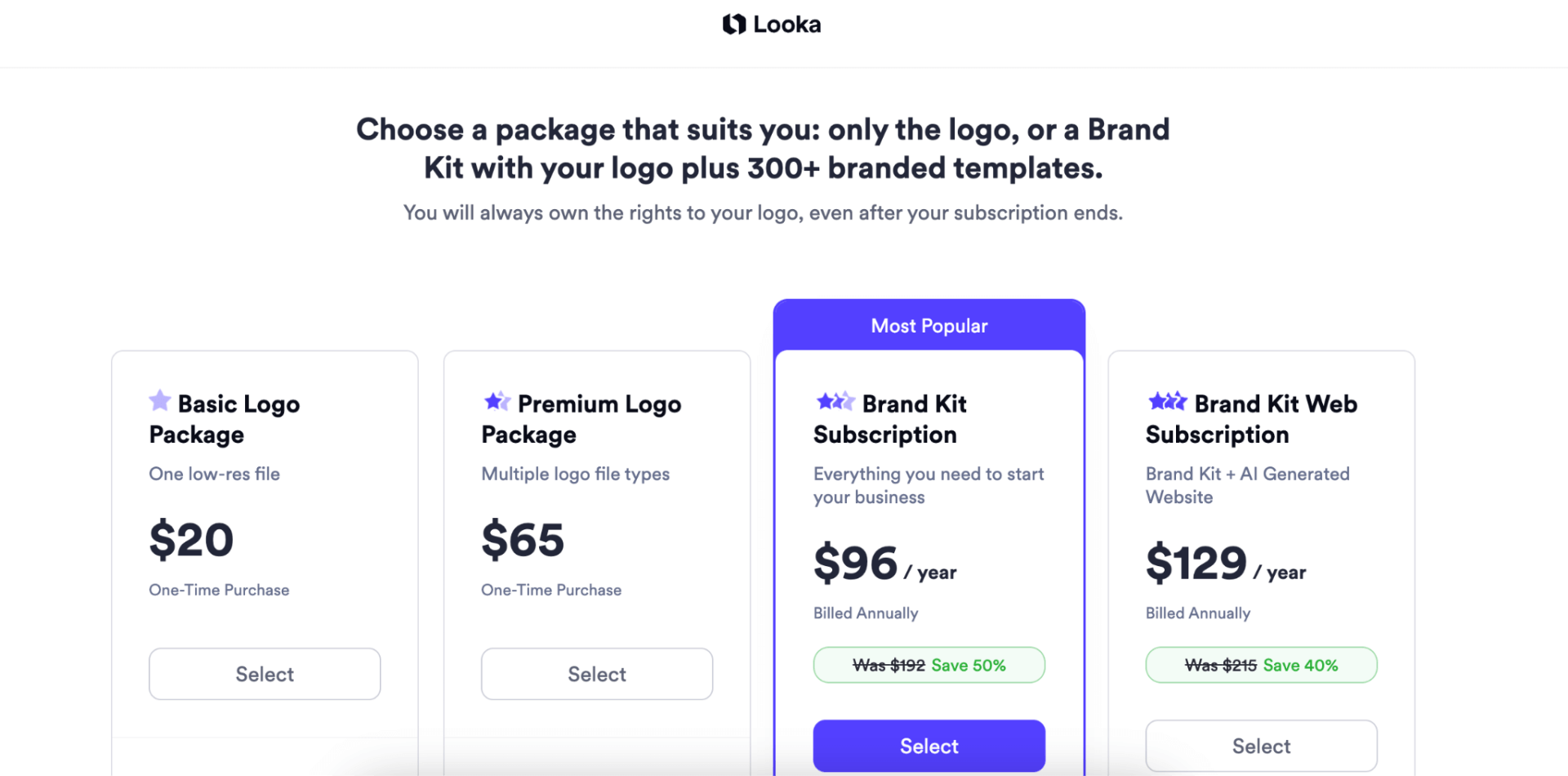 If I wanted to take it further, I could download the logo (a one-time purchase of $20 or $65 for multiple ones).
Depending on my needs, I could even invest in a complete brand kit (starting at $96/year).
Looka Summary: Several File Formats, Easy Customizable

Ever felt a tool was more than what it seemed? Looka isn't just a logo generator; it's a bridge, transforming your ideas into visual outputs.

Key Features:


Versatile file formats for various needs.
Customizable logo colors.
Social media templates for consistent branding.
Business card design options.
Post-purchase logo edits for perfection.

With Looka, I felt like a AI logo creator, guiding the platform to bring my vision to life.
3. Canva.
If you've ever tried your hand at design, you've likely heard of Canva.
The problem is that many recognize its design capabilities – without fully grasping its potential.
For logo design, Canva truly shines.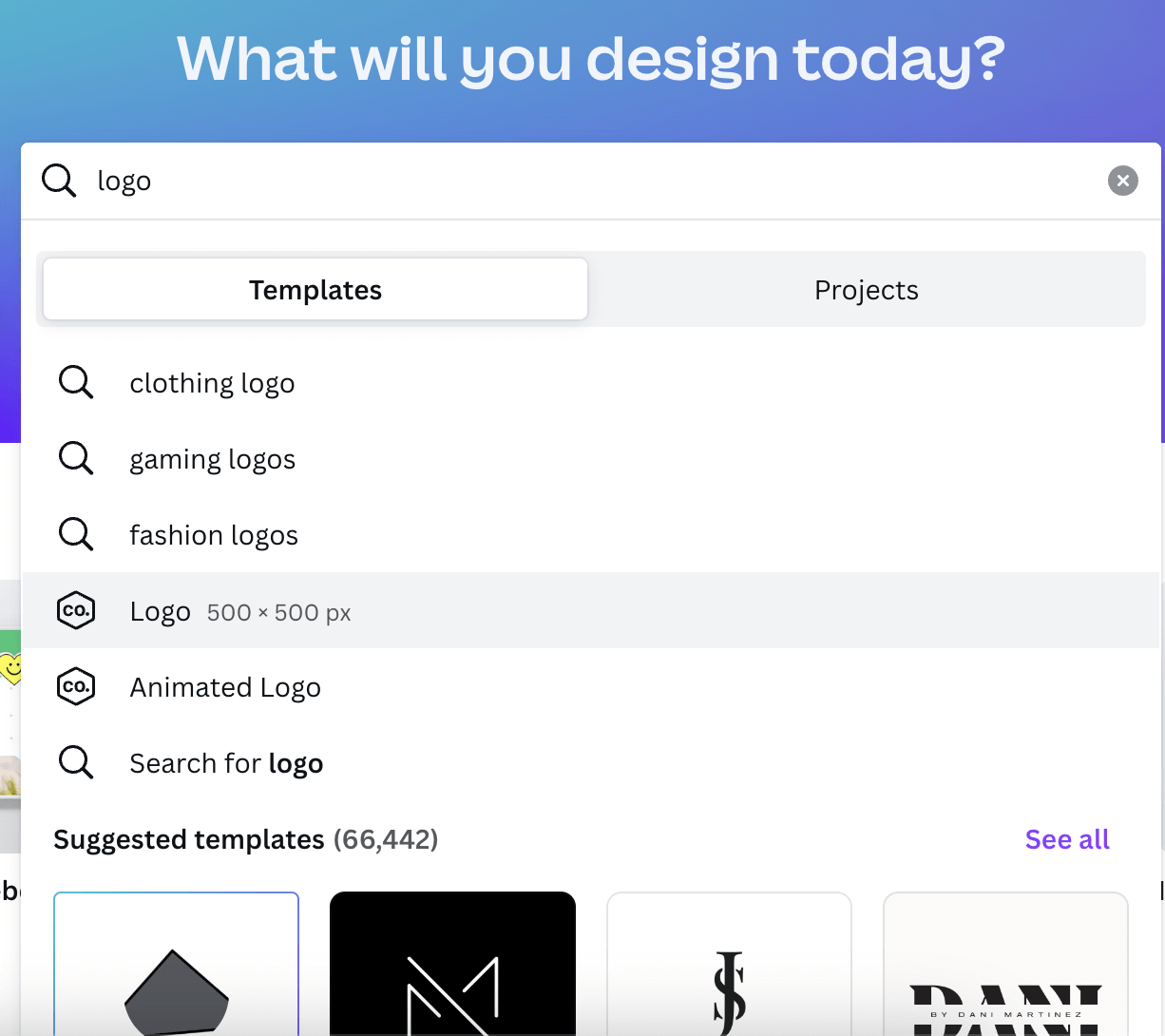 Simply select a base logo and import your custom assets.

From there, you can add shapes, remove backgrounds, and utilize their AI for unique designs.
Tools like "magic design" and "magic edit" are just a click away.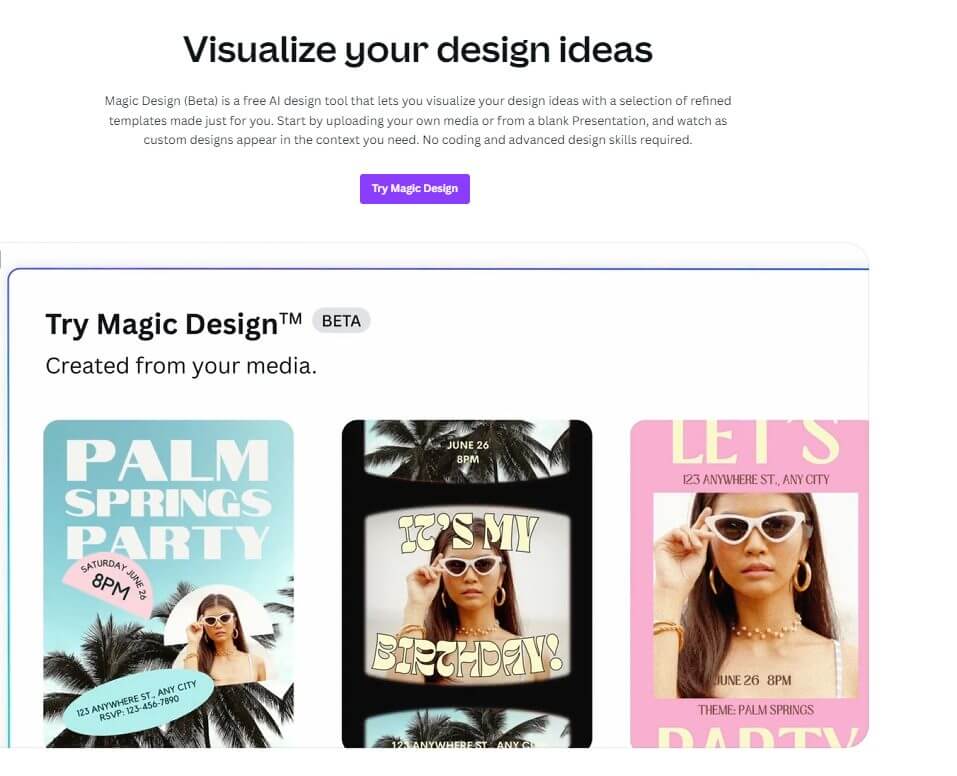 These tools help create further assets from your media.
For collaborative projects, Canva supports real-time teamwork.
Streamlining the design process eliminates the need for endless back-and-forth.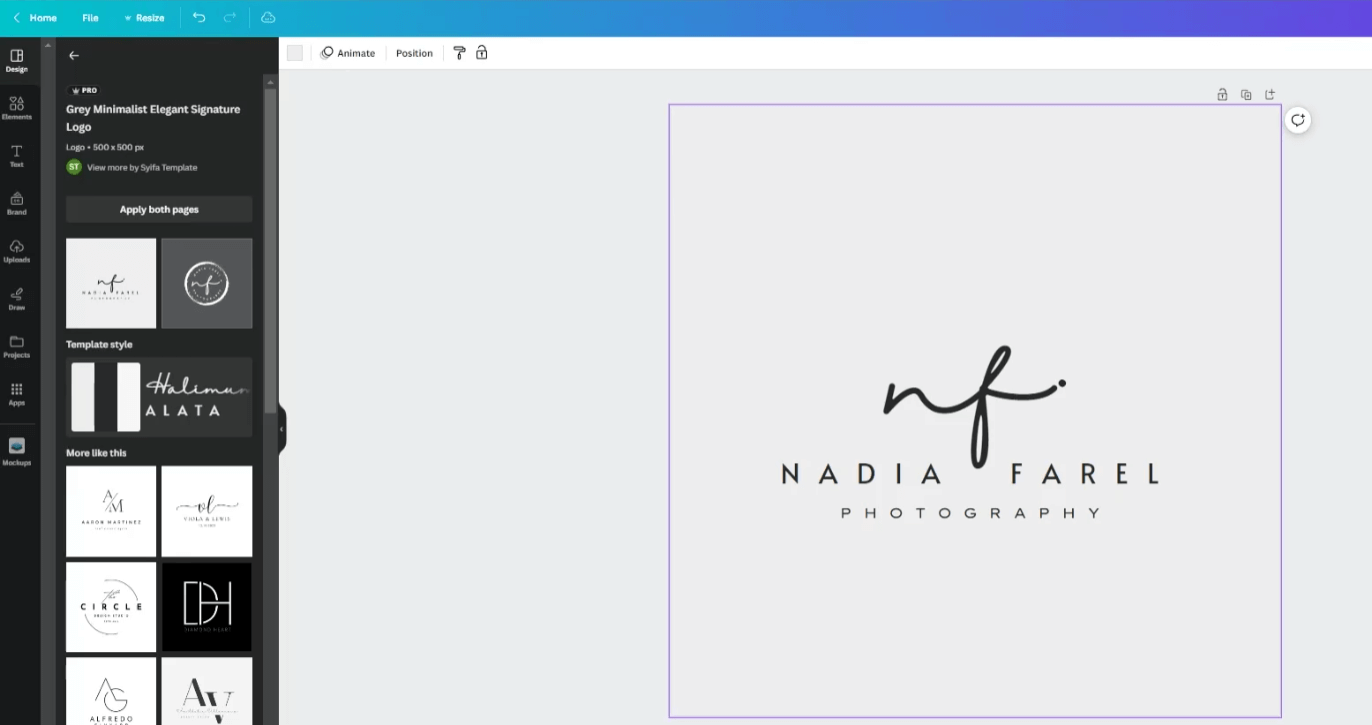 When creating a presentation, editing video, or looking for a business logo, Canva can do it all.
The Results
The difference between Canva and other tools is that Canva is not a one-click solution.
Ironically, it might take the longest to create the design you want using this tool.
However, you also get much more customizability in your logo design.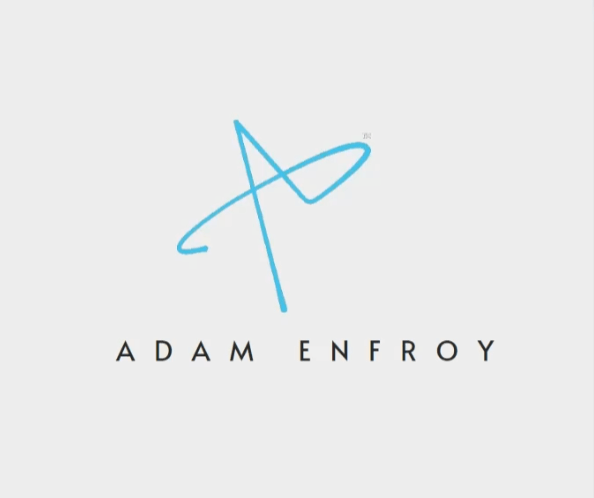 The artificial intelligence tools on Canva are also way above those on other platforms.
These tools can be used when creating other media assets as well.
Pricing
Canva offers these choices:
Free: Perfect if you're just starting out or just looking for a free logo maker.
Canva Pro: At $119.99/year, it's for those of you who want a bit more.
Canva For Teams: Priced at $149.90/year, ideal if you're working with a team.
And if yearly commitments aren't your thing, they've got monthly plans too.
Canva Summary: Seamless Design, User-Centric Tools = Your Perfect Design Partner

If you've ever felt the itch to design but didn't know where to start, Canva is your answer.

Key Features:


Designs that adapt to wherever you want to showcase them.
Extend your branding beyond just logos.
Collaborate effortlessly with your team.
Easy adjustments that make the design truly yours.
Dive in and start designing without any fuss.
Consider Canva as a tool that's ready to bring your visions to life.
4. Logo AI.
More than 1.8 million logos have been created with Logo AI.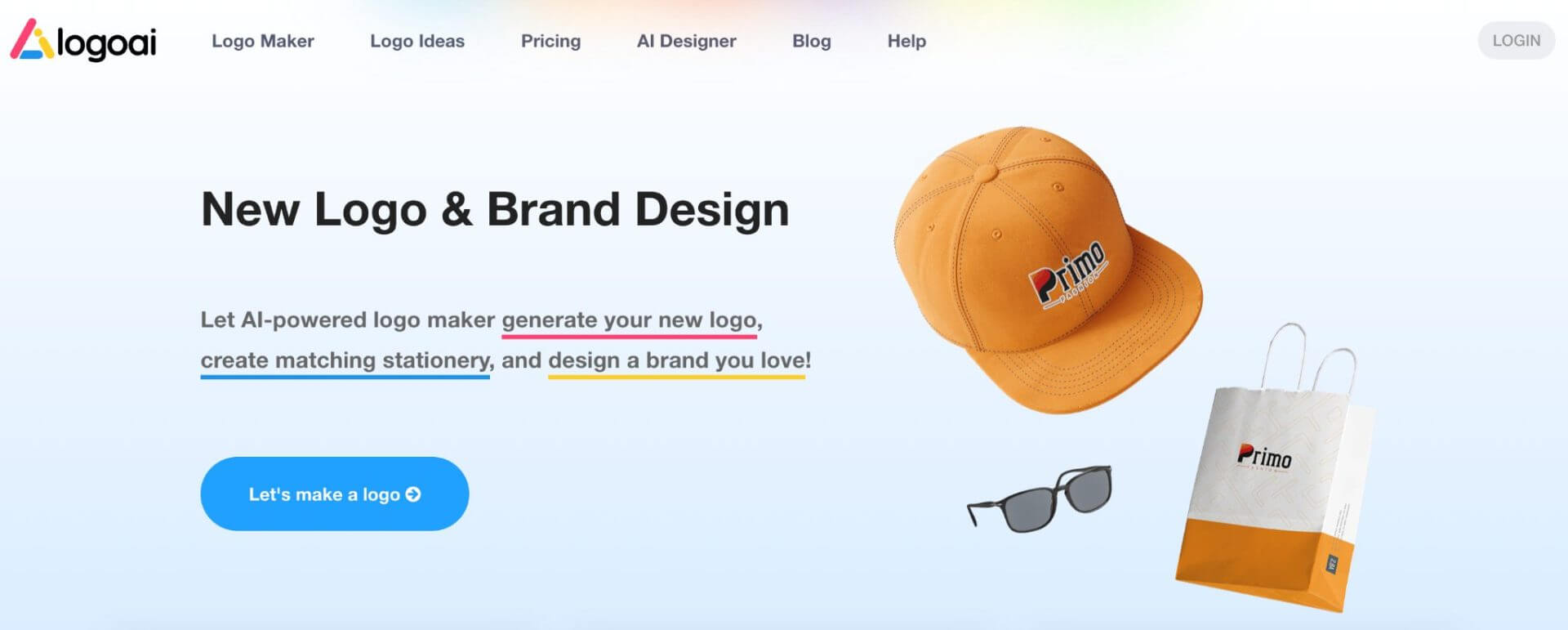 The best part?
Logos are just one of the assets you can create.
Whether you're after:
Stationary
Bags
Caps
Or any other type of branding
…Logo AI has you covered.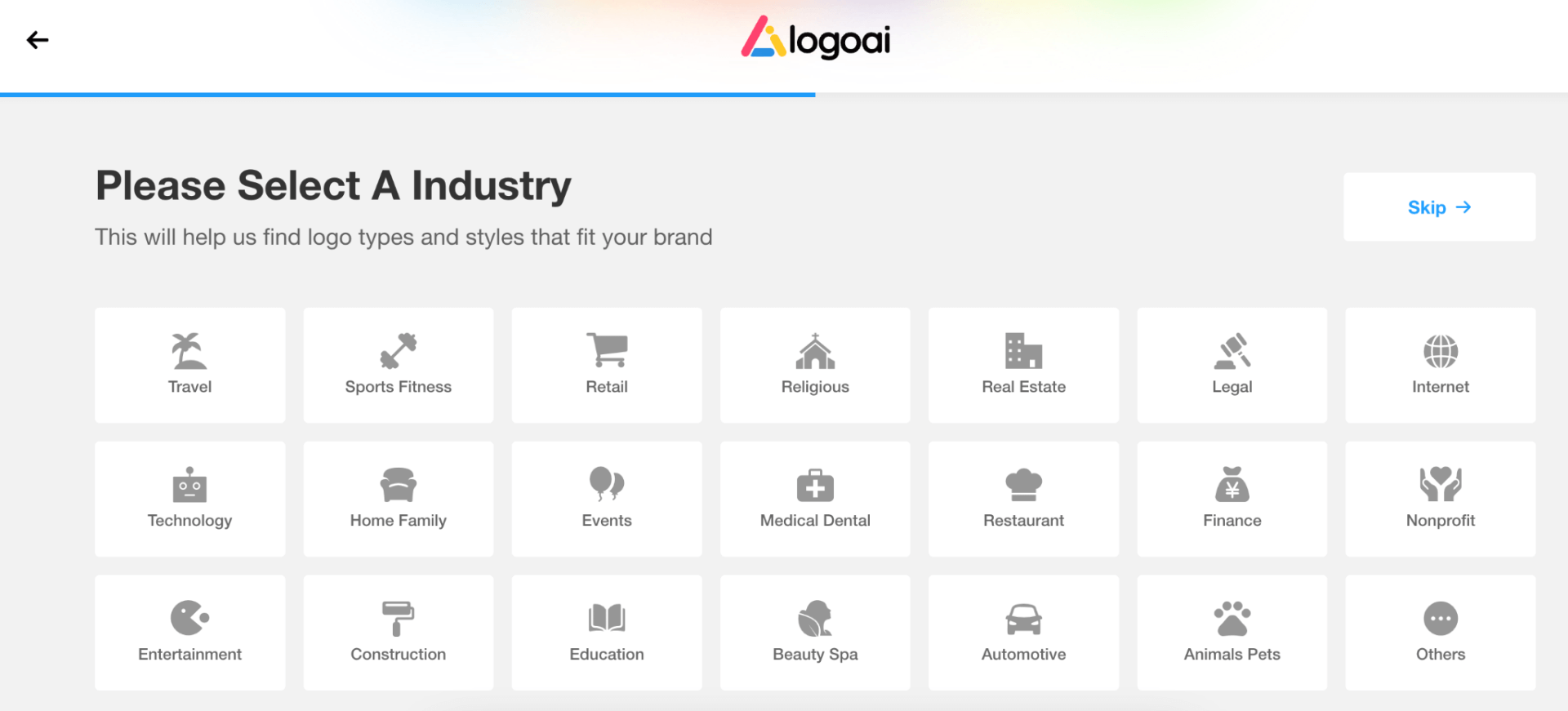 Think about it…
Creating a design once and then using it again (on your future assets) is a great return on your time.
You can even develop mockups to understand how the finished products will look.
Know what's even more impressive?
Logo AI offers a range of logo templates and design ideas to get you started on the right foot — every time.
The platform also offers customization for those who value attention to detail.

Want to choose a specific color scheme? You can!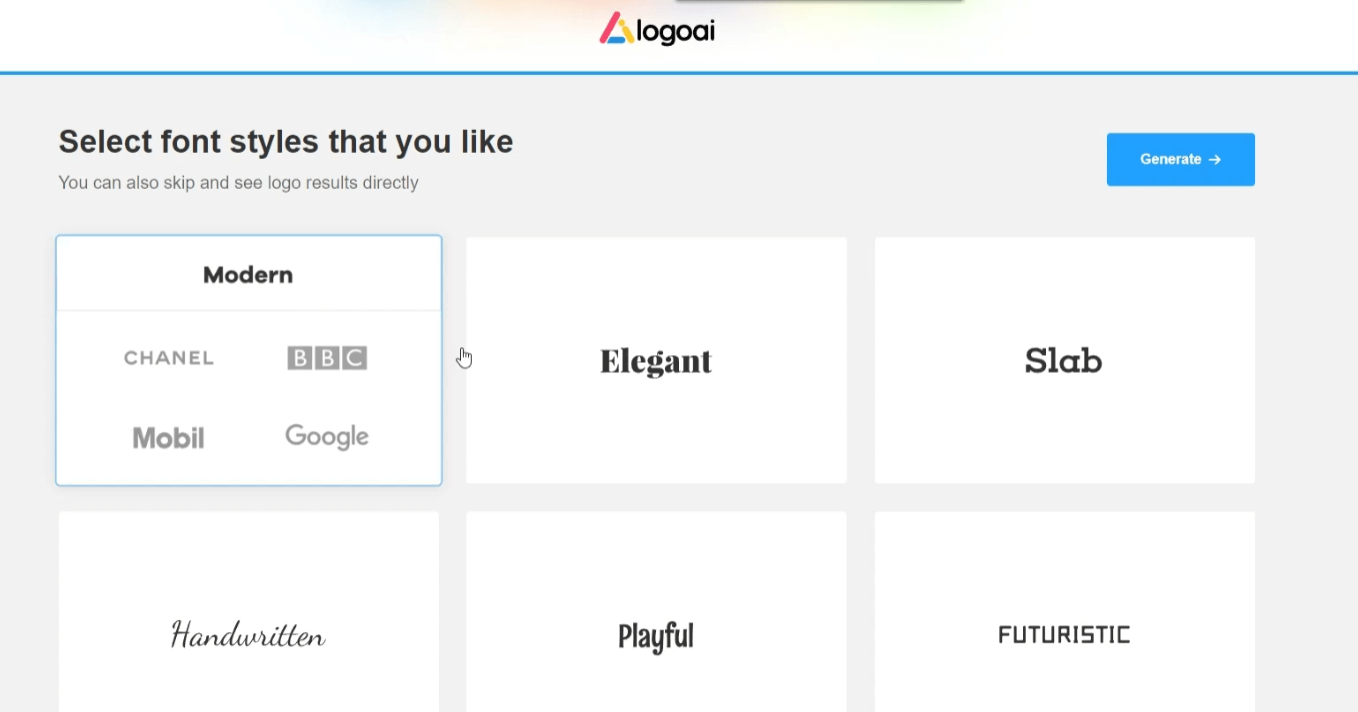 Have a specific font style in mind? Not a problem!
The Results
The logos I generated were quite good.
However, I didn't like that a few of them simply said ".COM" in the output.
Compared to other platforms, this seems like something that could/should be fixed already.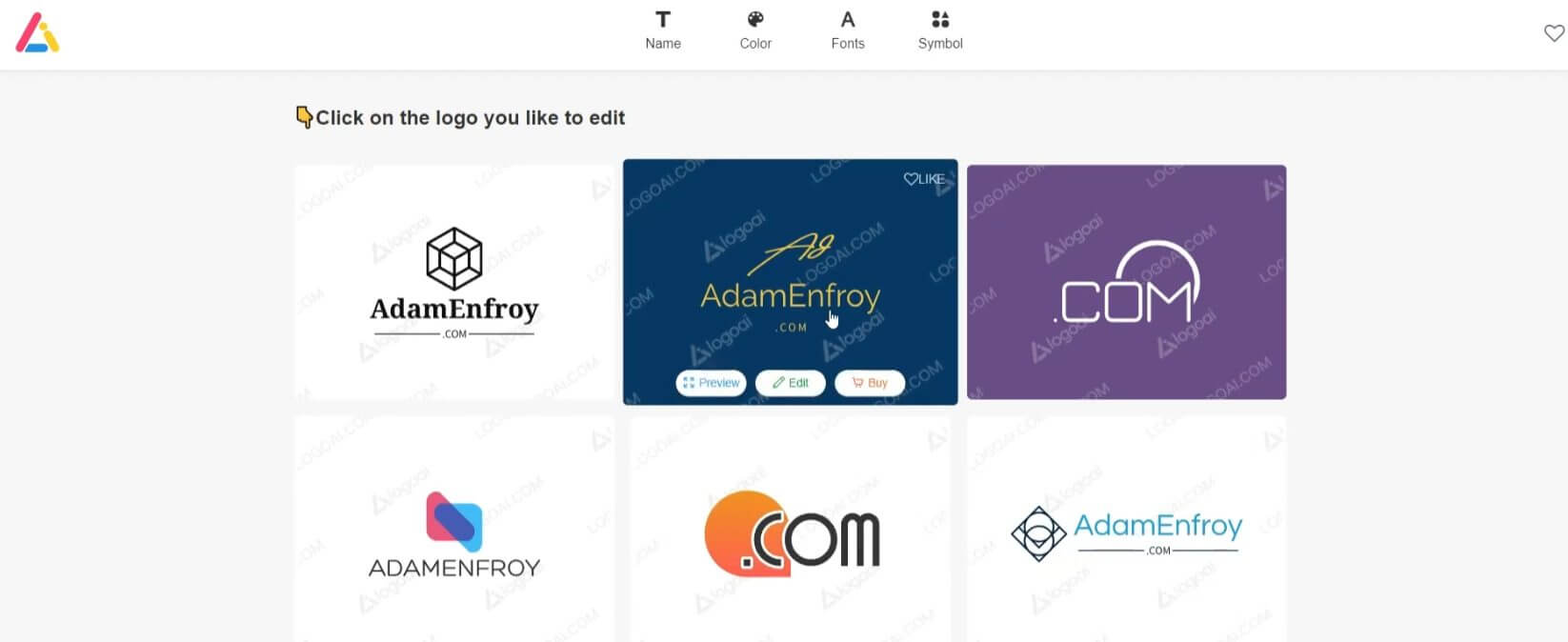 Pricing
There are three pricing plans for Logo AI: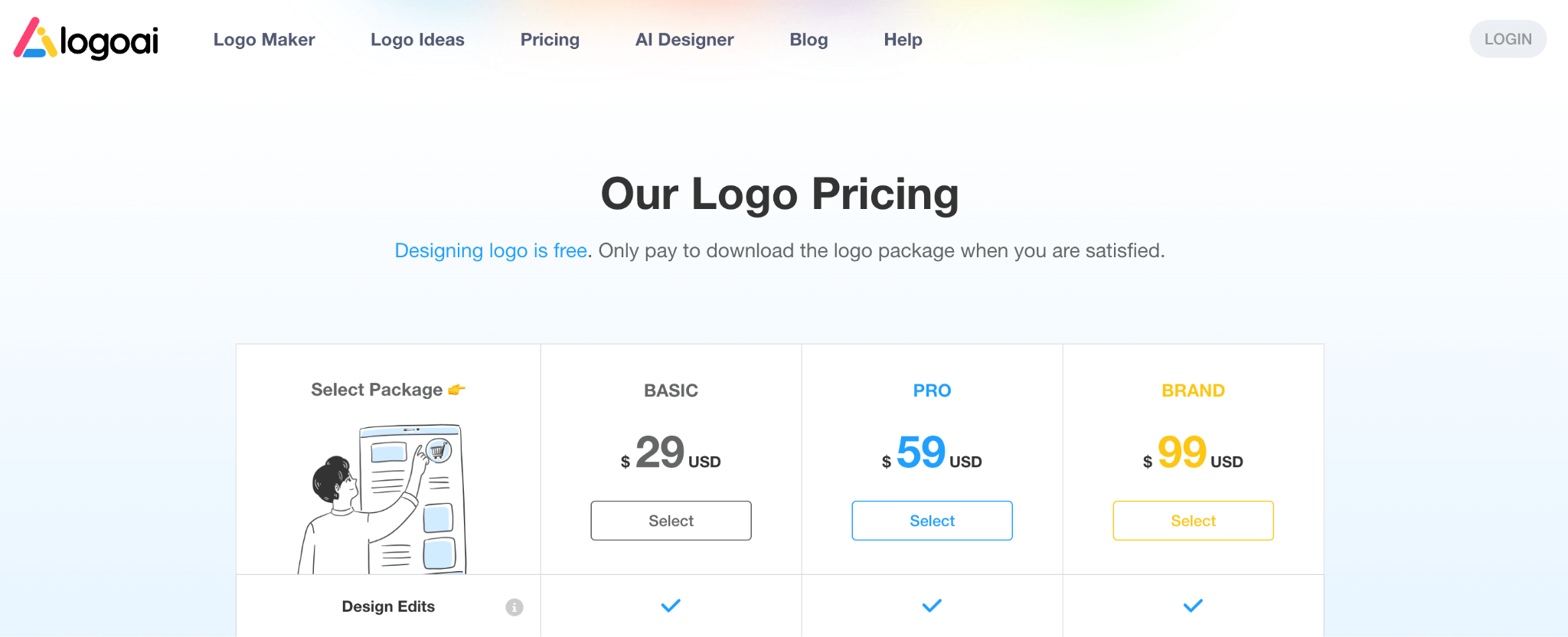 Basic: A pocket-friendly option at $29.
Pro: A more comprehensive package at $59.
Brand: The all-inclusive choice at $99.
Logo AI Summary: Where Technology Meets Artistry

Logo AI isn't just another design tool. It's a testament to what's possible when technology meets creativity.


Key Features:


Consistency in branding across platforms.
A centralized hub for all your branding materials.
A plethora of templates ensures fresh ideas every time.
With Logo AI, it feels like you're beginning a brand vision journey.
5. BrandCrowd.
The ease at which you can create logos at BrandCrowd is tough to beat.
All you need to do is enter your business name and add related keywords.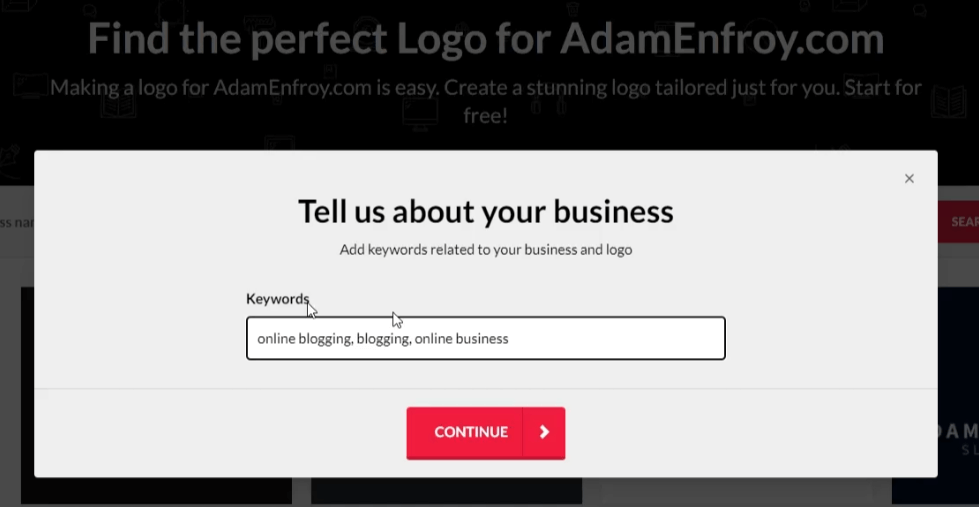 That's all there is to it!
BrandCrowd might be the right platform if you don't (really) care about your logo's color scheme or font styles.
The Results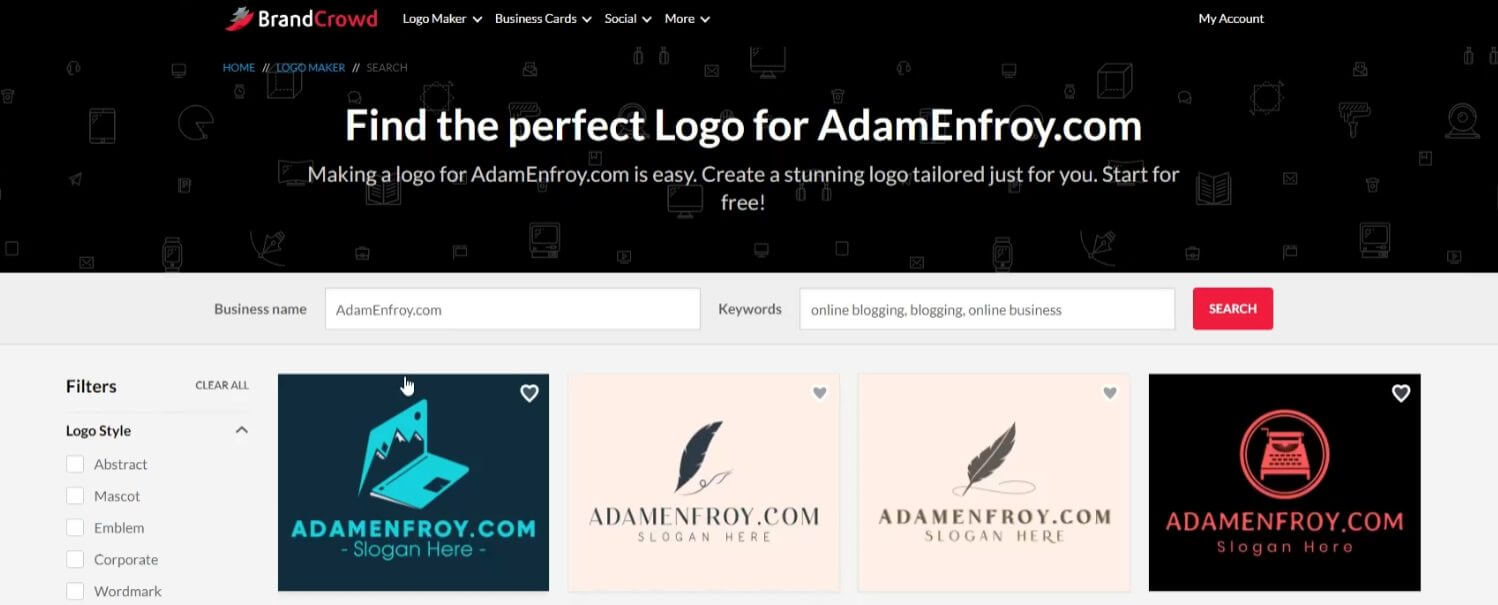 Since there were virtually no customization choices, the outputs were pretty generic.
The good news is that it's easy to edit your logo after it has been generated.
This does take time, depending on how specific you want to be.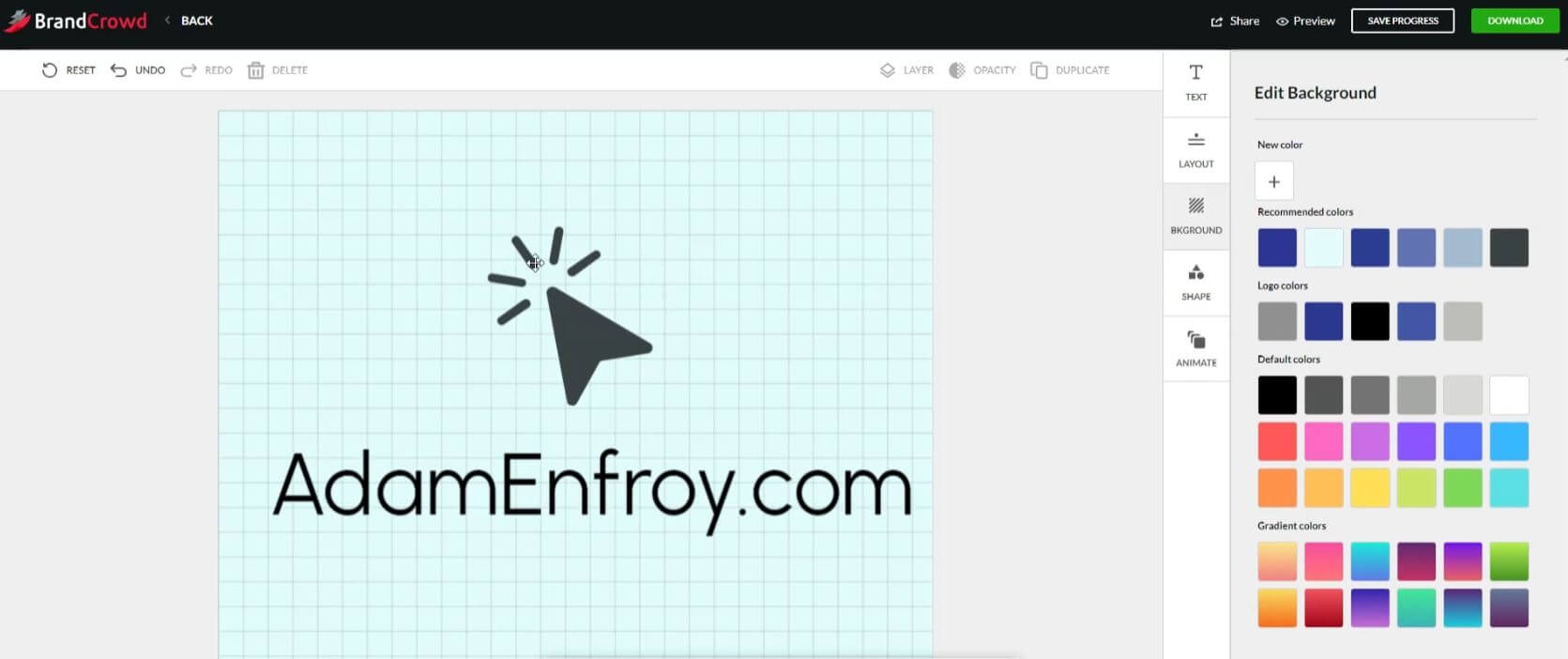 Pricing
Technically, you could get started within the next 3 seconds.
Dive deep, craft, and edit your logo as much (or as little) as you want.
When you're ready to make it official, BrandCrowd presents you with a simple account setup.
BrandCrowd Summary: Where Your Vision Takes Flight

BrandCrowd makes designing and printing your logo easy, efficient and affordable.



Key Features:



Elevate your social media game with tailored tools.


Design YouTube banners that echo your brand's voice.


Craft a logo that's unmistakably you in just a few clicks.


BrandCrowd really makes the sky the limit when designing logos.

6. Hatchful.
Hatchful is similar to many of the other platforms I have reviewed.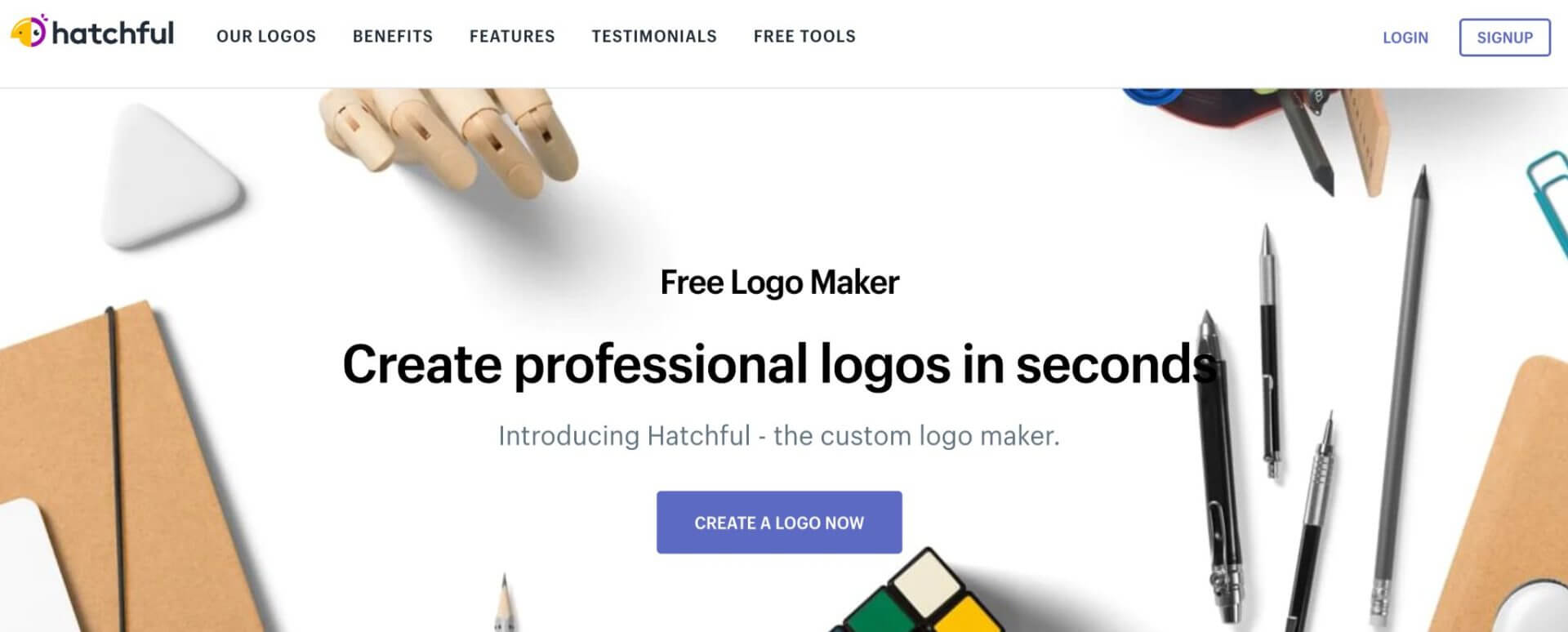 It gives you various inputs you can adjust before generating your logo.

Inputs include:
choosing your business space
choosing your visual style and
telling the platform where you'll be using your logo.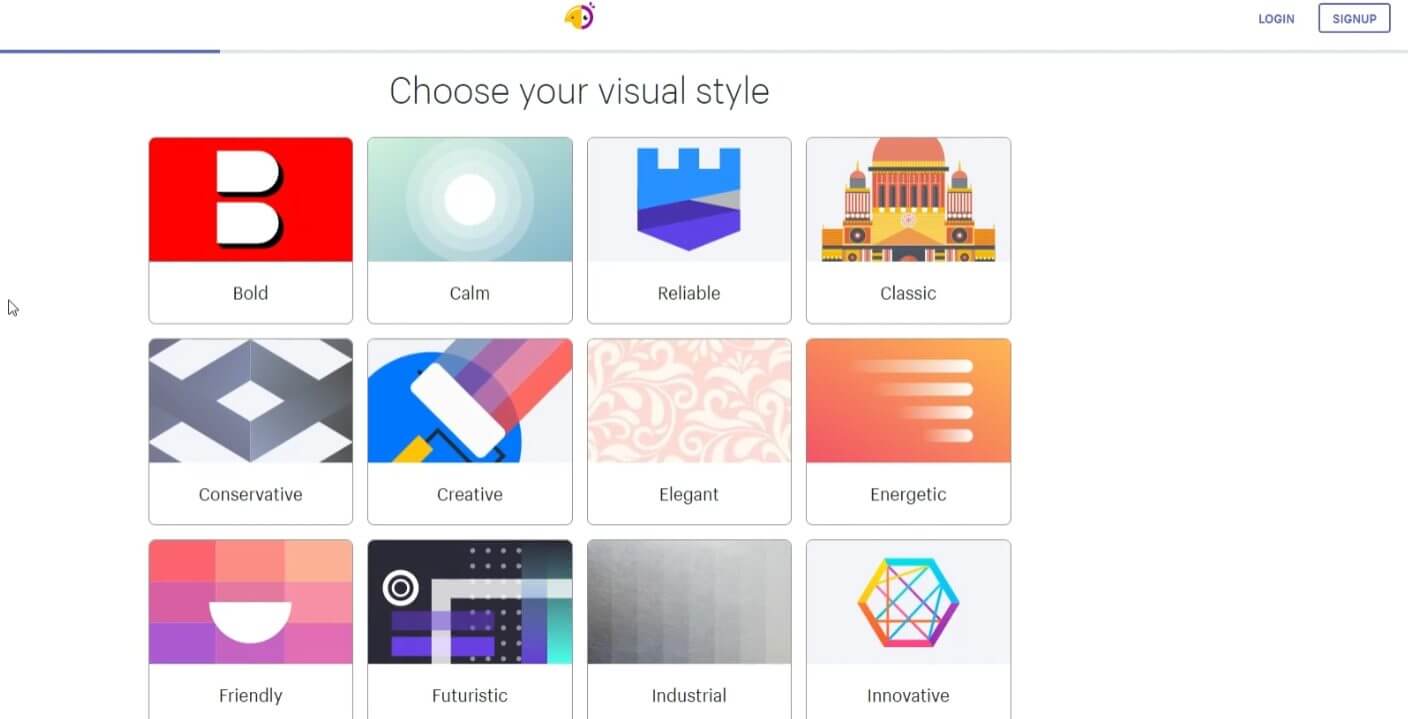 However, one big advantage of using Hatchful over other platforms is that it is a Shopify-based platform.
You might know that Shopify is the leading ecommerce platform of choice.
Over 4.36 million websites use Shopify to sell their stuff online.
What does this mean for you?
At face value, this seems like a great proposition when using the platform.
At the same time… let's say that design is subjective and what's good-looking for me isn't (necessarily) for you.
The Results
Here's my honest opinion.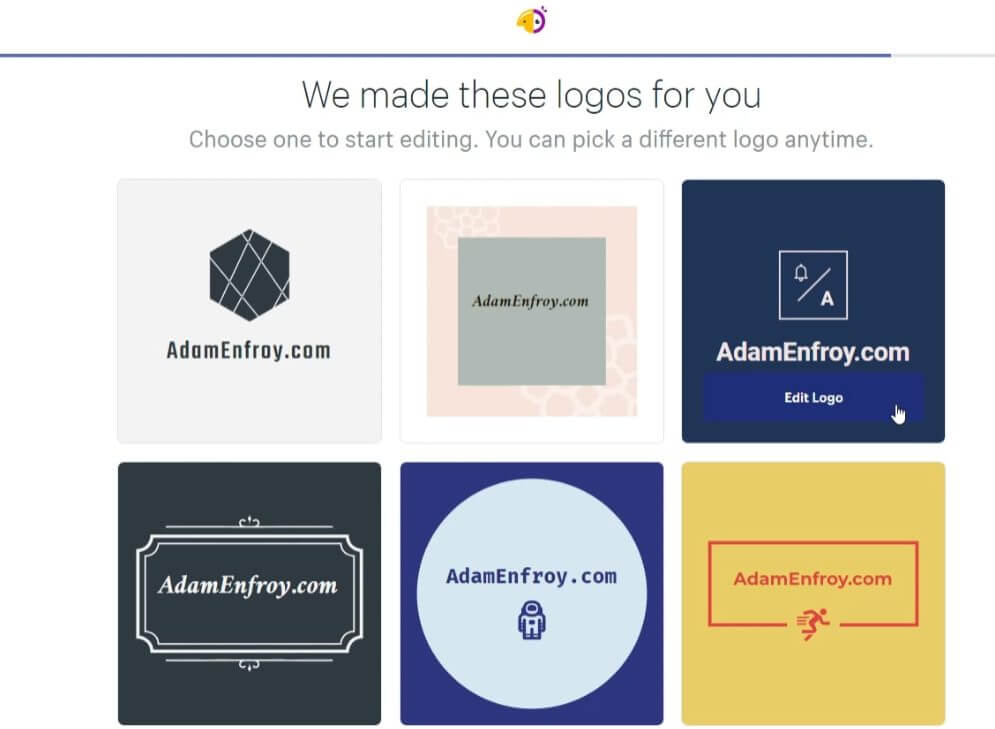 I didn't see a big difference in the final output compared to other platforms I tried.
Despite choosing the best inputs for my blog, the AI generated logo designs were basic at best.
I also think that many other platforms created better results with less input.
Pricing
Even if you don't like the outputs, there's not much harm in trying out the platform.
Hatchful is a free AI logo generator.
You can use Hatchful to explore, design, and perfect your logo – no strings attached.
Hatchful Summary: Shopify-Backed Platform

Hatchful is a Shopify-backed platform that makes creating quality logos easy. It offers an easy-to-use interface with plenty of options, plus free AI custom logo designs.



Key Features:



The reliability and expertise of Shopify is tough to beat.


You can play around with the various design inputs


Plenty of templates to get started


Although the output wasn't always what I was after, Hatchful still provides a great way to get started in creating online graphics.

AI Logo Design Best Practices for Online Businesses
You might think you need experience to generate designs like the above.
However, the truth is far from that.
You don't have to be a professional designer to create a logo.
Knowing less can work in your favor.
Overthinking design can lead to a cluttered and confusing logo.
With that in mind, knowing the basics of logo design is beneficial.
You can differentiate the good from the bad and guide the AI in the right direction.
Here are the main aspects to consider.
Use Color Psychology
Colors speak. They tell stories. They spark emotions.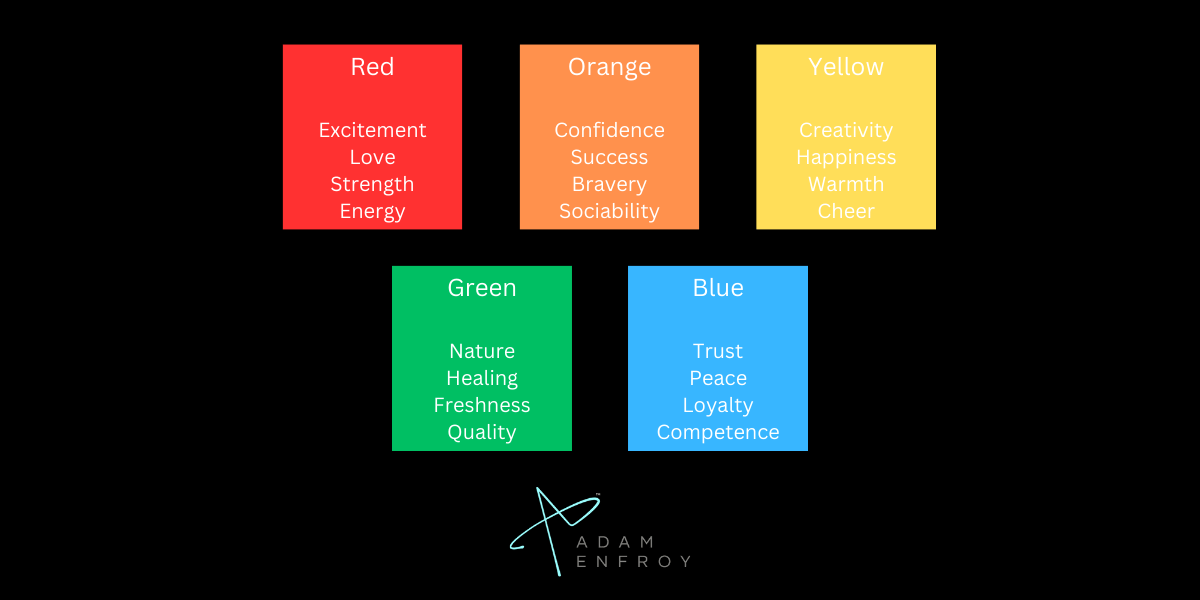 Your logo color is more than a shade; it's a voice for your brand (I know – poetic)
People associate colors with emotions:
Red for passion.
Blue for trust.
Green for growth.
Yellow for joy.
What color tells your brand's story? Use it.
Have An Adaptable Layout
A good logo fits everywhere.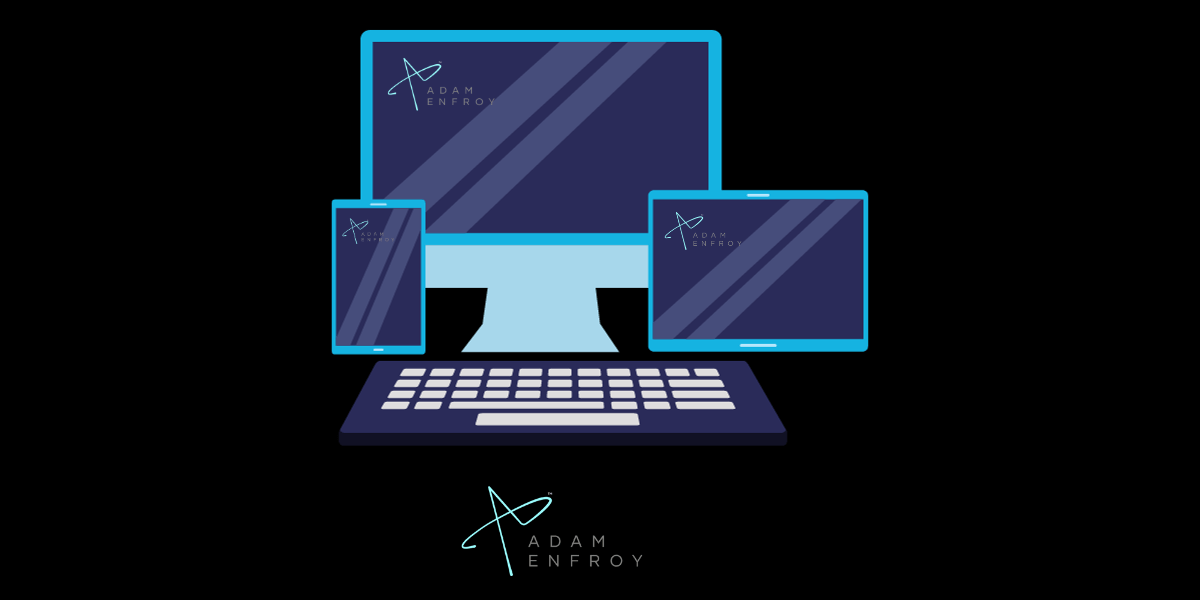 It looks great when starting a blog. It shines on social media. It stands out on your merchandise.
Adaptable logos make your brand memorable.
They help people recognize your brand in all places.
When designing your logo, consider how it will work in different contexts.
Consider Typography, Theme And Tone
Fonts carry moods.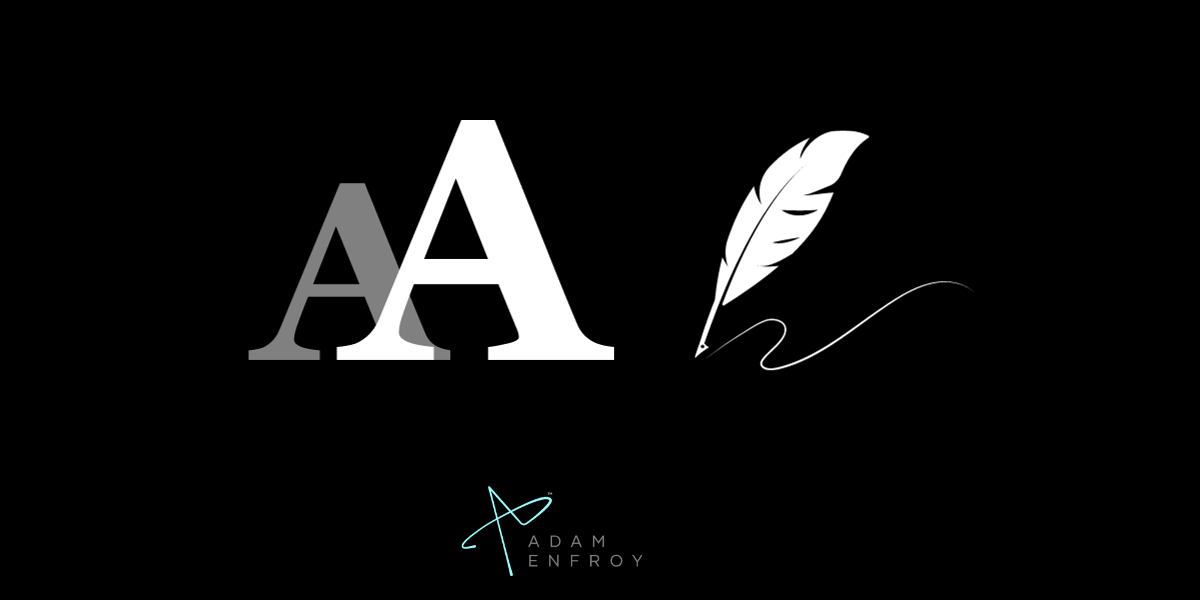 They set the tone.
They express the theme of your blog.
Use:
Bold fonts for strong statements.
Elegant fonts for class and sophistication.
Simple fonts for clarity and honesty.
AI logo generators can offer the right fonts that match your blog's theme and tone.
Define Symbols and Visuals
Symbols and visuals tell stories at a glance and speak loudly about your brand.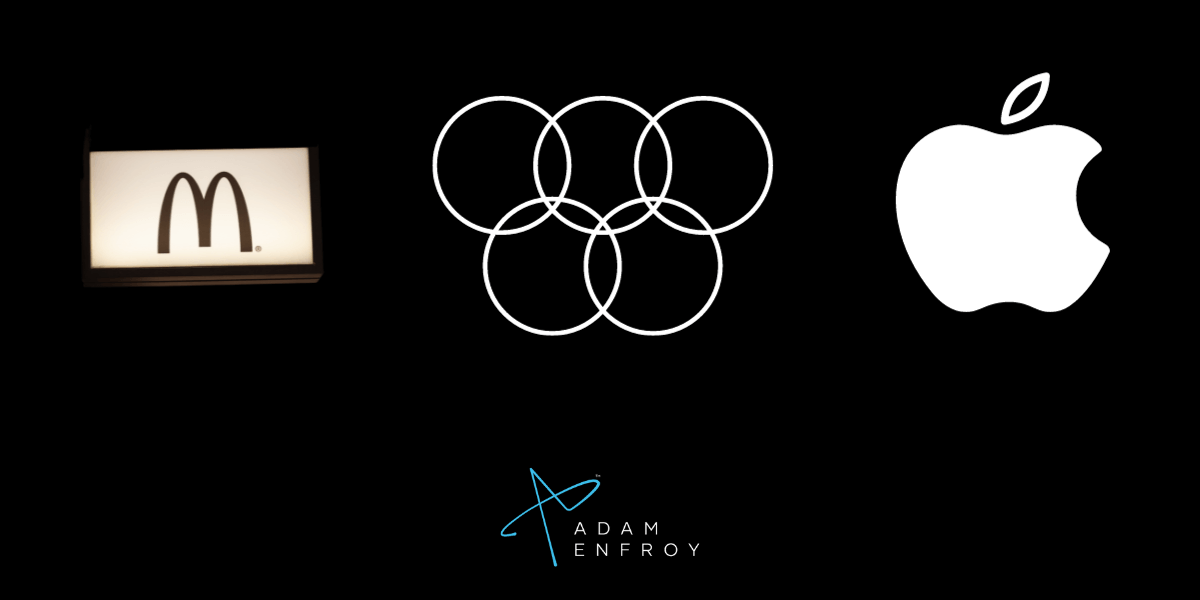 Imagine three different blog logos consisting of:
A tree symbol
A gear icon
A coffee mug
What would the blogs be about?
Most people would think of the environment, tech, and entertainment (or something along those lines).
Symbols and visuals that fit your niche help your readers quickly understand the purpose of your blog.
When to Use a Logo Generator vs. AI Tool
Logo generators provide quick and cost-effective solutions.
They are user-friendly and ideal for bloggers who want a decent logo instantly.
The easy-to-use interface of these generators requires little design skills.
All you need to do is input your brand name, choose a template, and you have a logo.
However, with ease and speed comes a trade-off.
These generators can lack the ability to create a highly custom logo.
Their library of templates and symbols can be limiting.
Finding a design that truly resonates with your blog's theme and tone might be difficult.
An AI tool might be a better option for those who want a highly personalized design.
Considering AI Tools
AI art tools like MidJourney, Jasper Art, DaLLe create unique and highly personalized design solutions.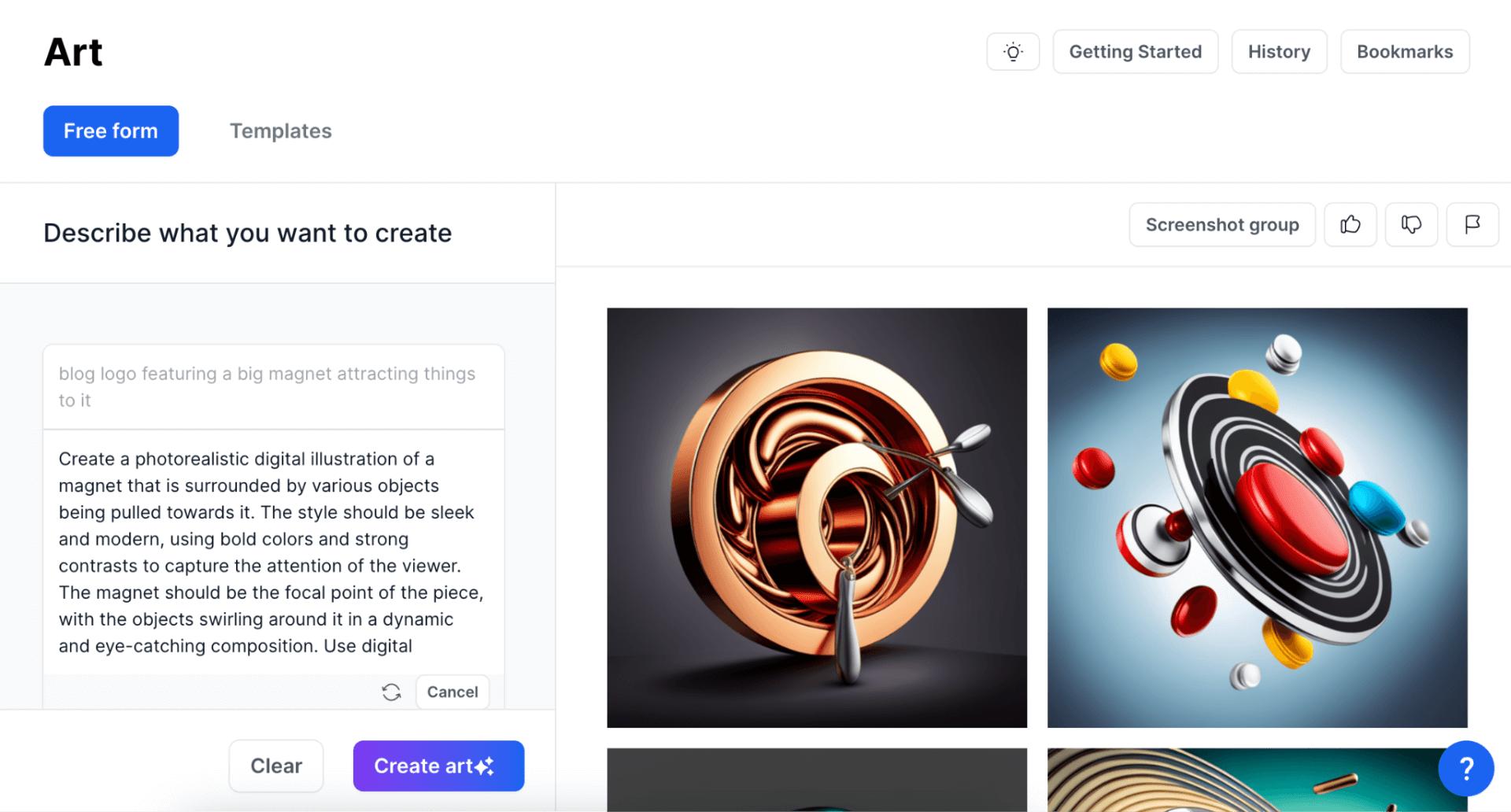 They understand your brand's personality and audience, providing a design that is a perfect fit. AI tools excel at creating logos that truly reflect your brand.
You can also use these AI tools to make money.
However, they come with their set of cons.
Creating custom AI logos can take longer and cost more than a logo generator.
These factors are crucial for those working with tight budgets or under time pressure.
So what's right for you?
A logo generator might be the right choice if you're only after a quick logo design.
AI tools may offer a better solution if you want something highly personalized and unique.
Navigating Potential Pitfalls
Before running off to generate an AI logo, there's just one more thing.
When using AI-generated logos, you may run into legal snags.
Laws around copyright, trademarks, and infringement could come into play.
You might think that an AI-created logo is all yours.
But it's not always that simple.
The AI tool has a vast design database used to create your logo.
This could mean that elements of your logo exist in others and might lead to unintentional duplication.
Copyright Ownership and Infringement
Infringement is a big concern when dealing with AI-generated logos.
Even if it's unintentional, it can lead to legal trouble.
AI logos cannot (at the time of writing) be trademarked.
This fact means you can't protect your logo from being copied by others.
That said, you should be careful when using AI logos.
M sure they are not too similar to existing ones.
Taking the time to research logos is a must before publishing.
Is It All A Gray Area?
AI-generated logos bring up new questions about who owns what.
The AI tool creates the logo, but you provide the input. Does that mean you own the logo, or does the AI?
This is a tricky question. Lawyers and lawmakers are still working to answer it. To stay safe, consider seeking legal advice.
A legal expert can guide you through the process.
Conclusion
An AI logo generator can save you time and money.
It's quick to provide your inputs, hit a button, and have a logo created in minutes.
The caveat is that everyone else can also do the same.
Having an eye for potential infringement is important when using AI logo generators.
Do your research, tweak the design slightly as needed and you'll be ready to go in no time.
Further reading on AdamEnfroy.com: An AI voice generator helps you create a customized voice for your website. It automatically generates text-to-speech audio to match your website's branding and style.
Editorial Process:
Our reviews are made by a team of experts before being written and come from real-world experience. Read our editorial process here.
Some of the links in this article may be affiliate links, which can provide compensation to us at no cost to you if you decide to purchase a paid plan. These are products we've personally used and stand behind. This site is not intended to provide financial advice. You can read our affiliate disclosure in our privacy policy.