Top AI Website Builders to Easily Build Your Site (2023)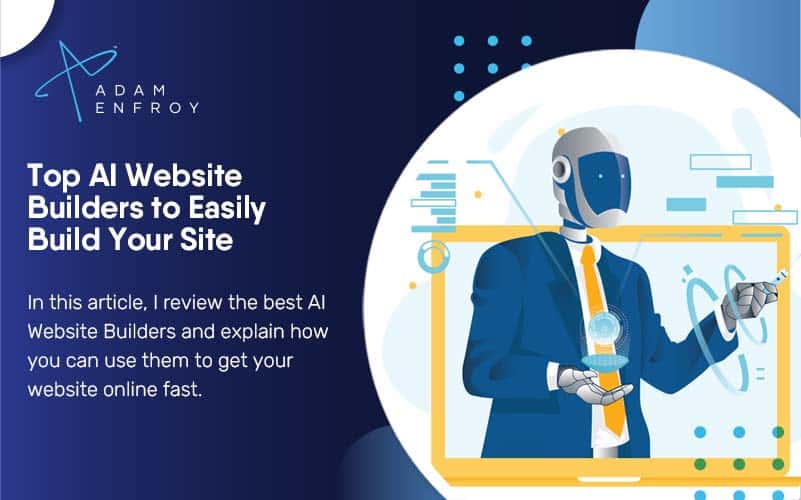 Building a website can be an expensive and time-consuming process.
It often requires hiring developers, designers, and content writers to create something that looks professional and functions appropriately.
It was costly and took weeks or even months to complete the project – if it was ever done.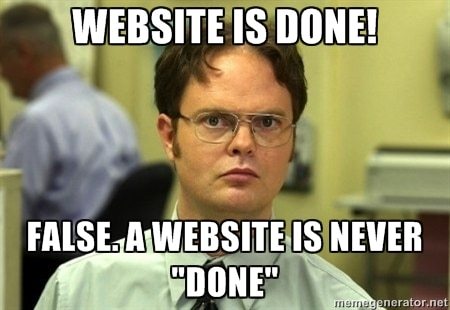 In an age where being fast means having a competitive advantage, you don't necessarily want to wait that long for your business's online presence.
With AI Website Builder, you no longer have to worry about these problems.
Your business can have a website up and running in a few easy steps.
In this article, I'll review the best AI Website Builders and explain how you can use them to get your website online fast.
What Are The Best AI Website Builders?
Here are the top AI website builders for your business.
Best Overall AI Website Builder.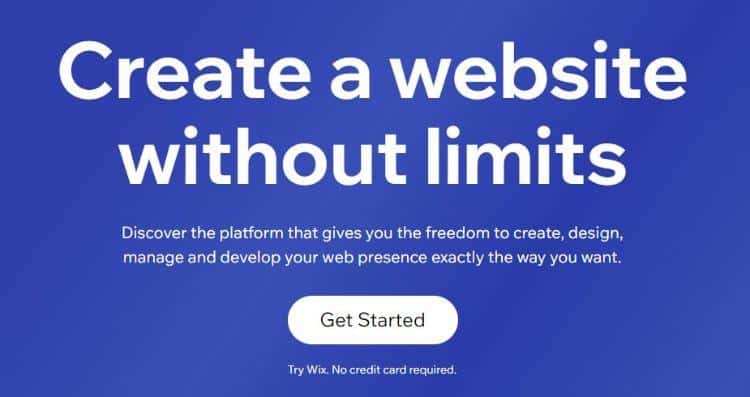 Wix is a powerful website builder that allows users to construct and customize their online presence from scratch.
The platform offers a wide range of tailor-made features for different industries.
Whether you want to create a store, start blogging, organize events, or promote your business, Wix has covered you.
It also has a wide range of templates and designs that you can choose from so that you can create a website that is uniquely yours.
Plus, Wix is constantly adding new features and designs so that you can always keep your website up-to-date.
Wix uses superior performance foundations like fast loading speeds and optimal uptime guaranteed by multi-cloud hosting, even during traffic surges.
Your website will always be accessible to your users, even when there is a lot of traffic.
In addition, Wix's SEO capabilities ensure that your website will be visible in search engine results so potential customers can easily find you.
Plus, Wix's built-in accessibility tools make websites inclusive so everyone can access your content regardless of their ability.
Key Features: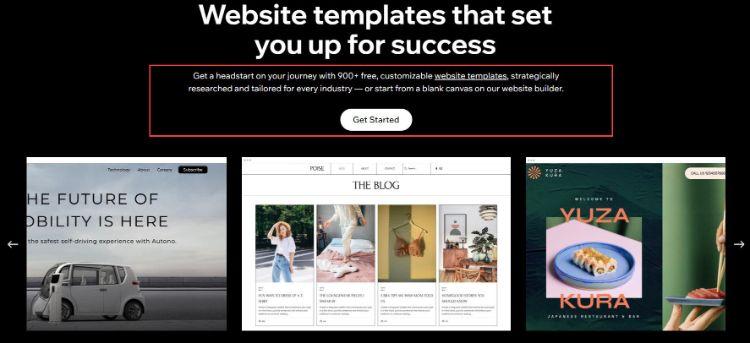 With a resilient infrastructure, Wix provides maximum performance and reliability, even during high traffic.
Its faster loading speeds ensure that your website will always be accessible to users.
Wix is also built with SEO in mind, making it easier for potential customers to find you on search engine results pages.
Enterprise-grade security guarantees the safety of your website from malicious activities.
Wix provides full-stack web development tools to enable custom functionality and thousands of advanced design capabilities to create a truly unique website.
User Experience: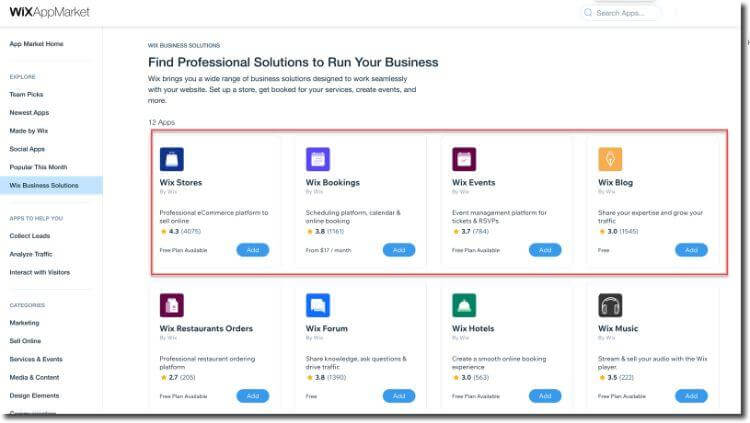 With a host of professional solutions that are easy to use, Wix provides solutions for every business that needs an online presence.
Pricing:

Wix offers these pricing plans:
VIP: $29 per month
Unlimited: $17 per month
Combo: $10 per month
Connect Domain: $5 per month
What I Like/Dislike About Wix
Like:
You can customize your Wix website without coding knowledge.
The drag-and-drop interface is intuitive and easy to use.
Dislike:
You can't switch templates once you've published your website.
Product Updates:
The Wix Video Maker allows you to create unlimited video clips for your business.
Get started with Wix.
Best For Ease Of Use.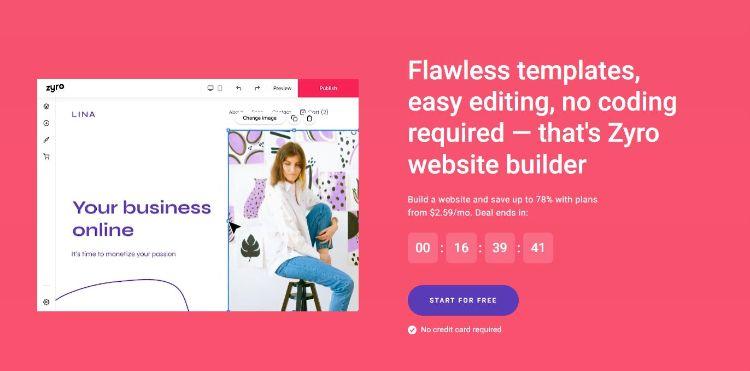 Zyro is a powerful website builder that makes it easy for anyone to create a stunning website that stands out.
With Zyro, you can choose from a wide range of templates to create a professional-looking website – without needing to code.
Select the template you like, add your content, and voila!
You have a beautiful website that is ready to launch.
Zyro also keeps the user experience in mind.
That's why the platform is easy and fun to use.
Drag and drop your content into place and watch as your website takes shape right before your eyes.
Their platform is also built for speed, helping you keep your visitors focused and engaged.
Finally, with a powerful eCommerce builder, you'll ultimately control your business sales and profits.
Offering a checkout process that is safe and secure, you can rest assured that your customer's information is safe.
Key Features: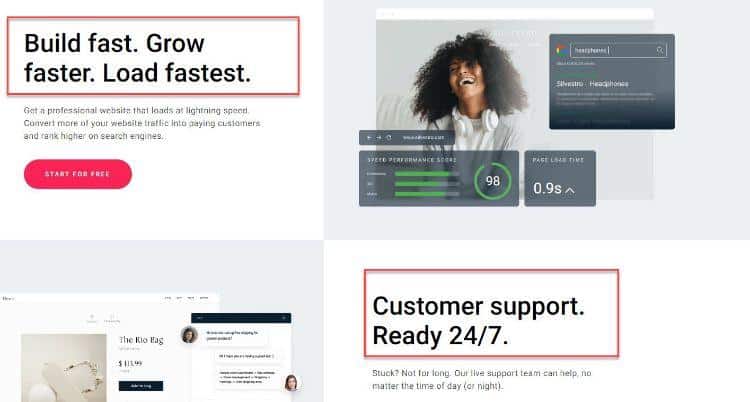 Grow your business using Zyro's built-in eCommerce tools.
Set up your website in minutes with Zyro's intuitive dashboard and simple drag-and-drop editor.
Manage all your domains, hosting accounts, and websites from one convenient place.
Choose from thousands of popular templates to create a custom website that impresses you.
Fully customize your website with Zyro's easy-to-use drag-and-drop editor.
Make sure your website looks perfect with Zyro's free AI logo maker.
User Experience: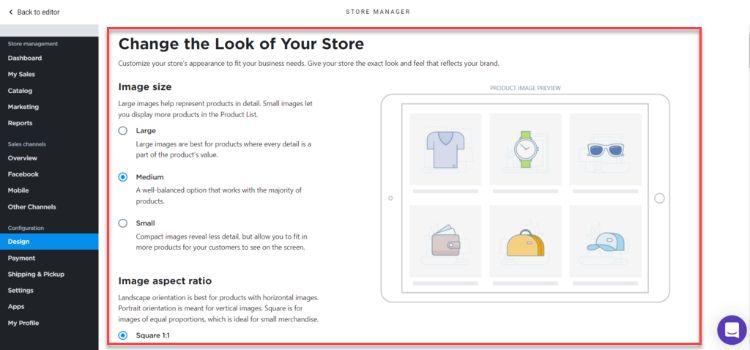 You can easily configure the look and feel of your website with Zyro's intuitive and user-friendly dashboard.
Pricing:
Zyro offers two pricing plans:
Website plan: $2.59 per month
Business plan: $3.59 per month
What I Like/Dislike About Zyro
Like:
Excellent customer service helps you get started in just a few clicks.
The websites are fast loading so that visitors won't be waiting.
Dislike:
Storefront options are limited when compared to other website builders.
Product Updates:
Send customizable invoices directly to your customers with Zyro's invoicing tool. This new feature makes it easy for you to manage your invoicing process hassle-free.
Get started with Zyro.
Best For Customization.
Hostinger is a site builder that empowers anyone to create a beautiful, professionally designed website without requiring coding.
One of the best things about Hostinger is its intuitive web editor and designer-made templates.
With Hostinger, you can create a stunning website without coding or design experience.
The web editor is easy to use and lets you quickly customize your site to match your unique brand.
And with over 100 designer-made templates, you're sure to find a look you love.
Another great benefit of using Hostinger is that it facilitates global reach through multi-language support and marketing integrations.
With Hostinger, you can easily create a multilingual website that will appeal to a global audience.
The included marketing integrations make promoting your website and growing your online following easy.
Finally, when you use Hostinger, you'll have access to their customer success team through a live chat service.
No matter what question you have or the problem you're experiencing, the customer success team is there to help.
Key Features:

Their web hosting comes with the plans, so you won't have to pay separately.
You can host up to 100 websites and benefit from unmetered traffic.
With their marketing integrations, you can quickly promote your website and grow your online viewership.
You can also rest easy knowing that Hostinger provides 24/7 customer support, so they'll address any queries immediately.
User Experience: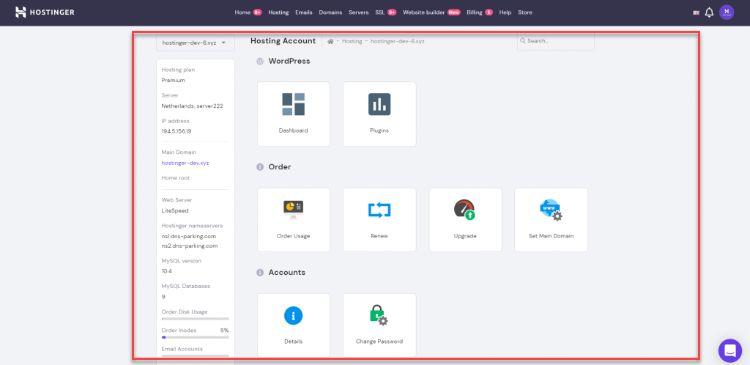 Big visual menus sort everything into neat categories, making it easier to find what you're looking for.
Pricing:

Hostinger offers an affordable monthly pricing plan for its website builder and hosting services.
With their special deal, you get three months of free service when you sign up at just $2.99/mo.
When the pricing plan renews, it costs $6.99/mo.
What I Like/Dislike About Hostinger
Like:
With an affordable price that includes all the tools you need to build a website, Hostinger is excellent value.
They also offer an application installer, allowing you to install various applications for your website quickly.
Dislike:
There is no live call support, so if you have an issue that needs immediate attention, it may not be easy to resolve it instantly.
Product Updates:
A new server location in Paris makes reaching regional visitors easier. You can also provide them with fast loading times and excellent performance.
Get started with Hostinger.
Best For Drag-And-Drop Site-Building.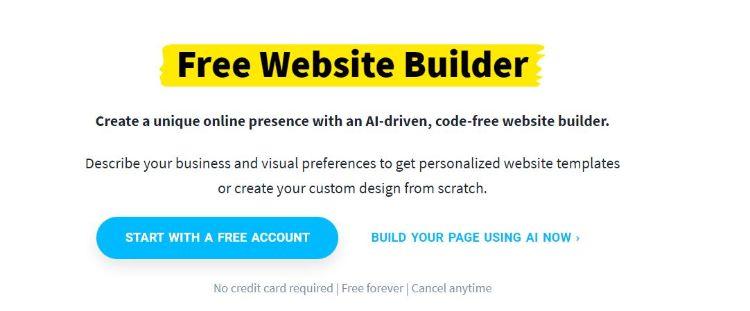 GetResponse Website Builder is an AI-powered drag-and-drop editor that makes building your web presence easy.
Using GetResponse, you can easily create a custom site tailored to your business.
All you need to do is tell GetResponse about your business and preferred visuals, and you will get a site you can launch using their personalized templates.
Of course, there's also the ability to build from scratch.
GetResponse Website Builder is easy to use when using the tool and only requires a few minutes to set up.
You can add text, images, videos, forms, and more with a few clicks.
GetResponse Website Builder also offers eCommerce features, helping you quickly sell products or services on your website.
Key Features:

Drag and drop your ideas as you build.
Adjust ready-made sections and customize your website content.
Analyze the performance of your website and improve it for better results.
Make your website visible online with optimized speed loading and SEO options.
Use an AI wizard to get customized templates that suit your business needs.
Enjoy absolute design freedom with GetResponse's powerful editor.
Choose from website templates for your industry and make it a perfect fit.
User Experience: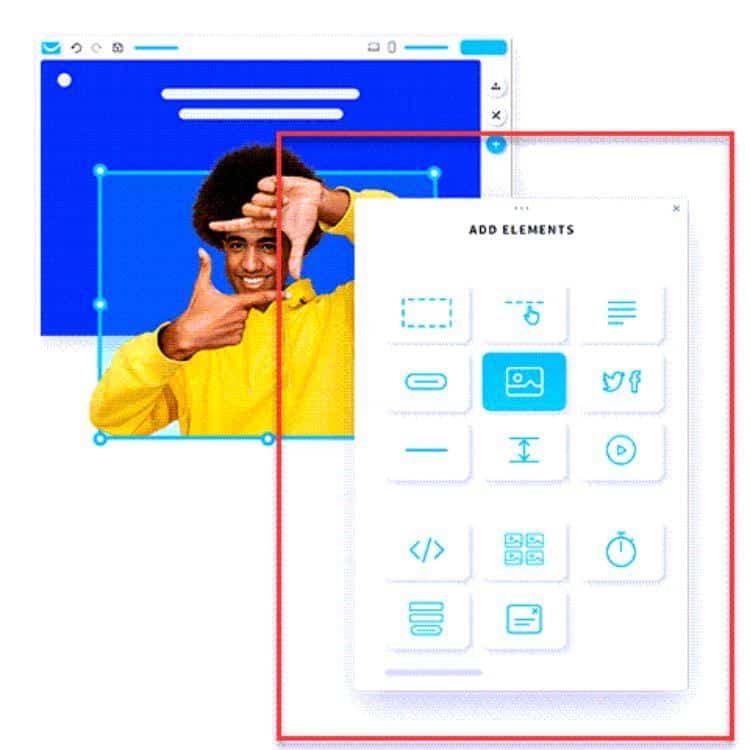 With all the website building blocks you'll need, you can easily add elements, adjust sections, and customize your website content.
Overall, GetResponse Website Builder is genuinely intuitive and requires no coding skills.
Pricing:

GetResponse offers these pricing plans:
Free: $0
Email Marketing: $15.58/mo
Marketing Automation: $48.38/mo
Ecommerce Marketing: $97.58/mo
What I Like/Dislike About GetResponse
Like:
Various templates and design tools make it easy to create a stunning website.
Multiple pricing options allow you to choose a plan that fits your budget
Tools for tracking performance and analyzing data make it easier to improve your website
Dislike:
Adding different integrations would make it easier to customize your website regarding external services.
Product Updates:
Their website mobile optimizer is now available, allowing you to create mobile-optimized websites that look great on any device.
Get started with GetResponse.
5. 10Web AI Builder.
Best For Recreating Other Sites.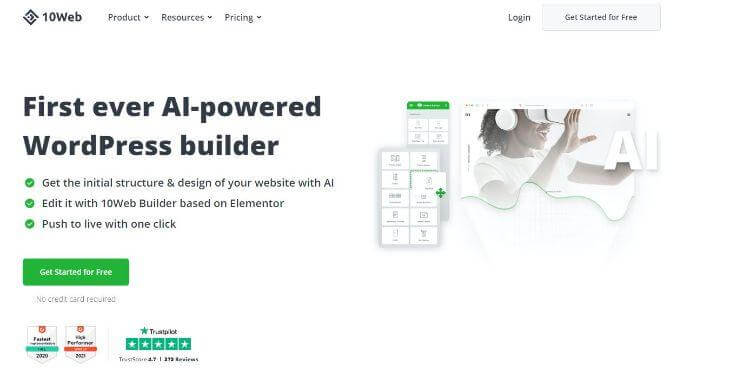 10Web AI Builder allows users to quickly recreate any website's structure and design in minutes.
All you have to do is insert a URL for each page that needs recreation and let the AI copy its style.
You can edit all sections until you get the desired result, with additional pages automatically inheriting elements from your homepage's style.
You can also create the background visuals, featured images, typography, and colors and customize the content based on your liking.
Key Features: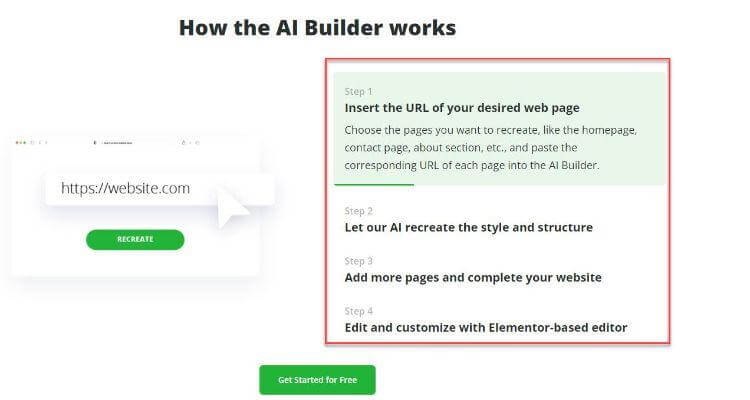 Level up your editing process to create a stunning website faster than ever.
Manage design elements quickly and easily with 10Web AI Builder.
Your website will be 100% responsive and mobile-friendly, so it looks great no matter what device your visitors use.
Get the basic layout of any webpage in a few clicks, and then edit it to perfection with the Elementor powered site builder.
Once satisfied with the result, push it to live with one click.
User Experience:
A website booster optimization screen is available to enhance your website's performance and make it load faster.
Pricing: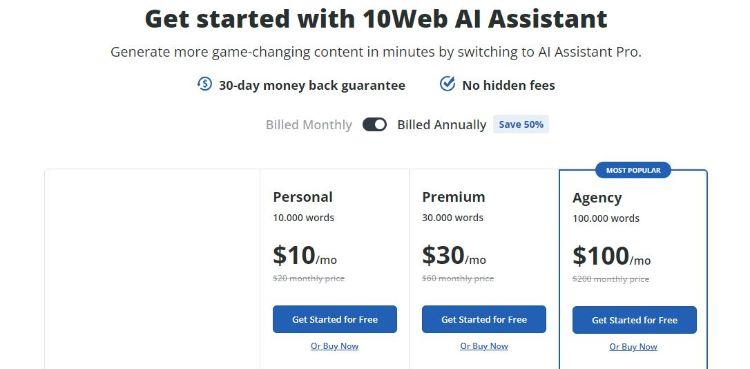 10Web AI Builder offers these pricing plans:
Personal: $10/mo
Premium: $30/mo
Agency: $100/mo
What I Like/Dislike About 10Web AI Builder
Like:
They provide WordPress Speed improvement as part of their plans
The AI Builder can quickly recreate the structure and initial design of any website in minutes
Dislike:
Customer service takes time to respond, so getting instant help can be difficult.
Product Updates:
The team added the slider and products widget within the AI builder to help you create powerful landing pages even faster.
Best For Mobile Responsive Sites.

Jimdo is an online website builder tailored to small businesses and entrepreneurs.
Designing your website with Jimdo is simple and doesn't have to take weeks or months.
Their user-friendly and intuitive platform allows anyone to easily create a high-quality web page without coding knowledge.
Whether you want to create an online store or blog, you can do it with a few button clicks.
Plus, if you want to customize your page even more, they offer plenty of other tools, such as app integration and custom HTML/CSS editing options.
Jimdo's Logo Creator is another tool that allows businesses to make unique logos that reflect their brand image and style.
It's free and easy to use, making it an ideal choice for those who don't want to spend money on expensive logo design services.
All you need is an idea for your logo.
You can then use their intuitive tools like font and color palette selection to bring it to life in no time.
Plus, they have plenty of pre-made designs if you need help designing your logo.
Editing your website across devices has never been easier, thanks to Jimdo.
Finally, thanks to its robust cloud storage, all changes made on one device will automatically sync up everywhere else.
Key Features:
Copyright-free photos help you find the right images for your brand
Made for mobile, so your website looks perfect on any device
Edit your design anytime and make as many changes as needed.
Put your domain on it so customers can easily find you online.
Get found on Google with their step-by-step wizard to reach more customers.
Pricing: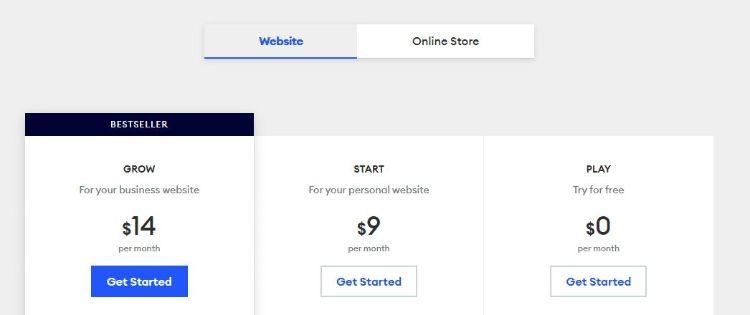 Jimdo offers three different pricing plans:
Play: $0 per month
Start: $9 per month
Grow: $14 per month
Get started with Jimdo.
Best For Third-Party Integration.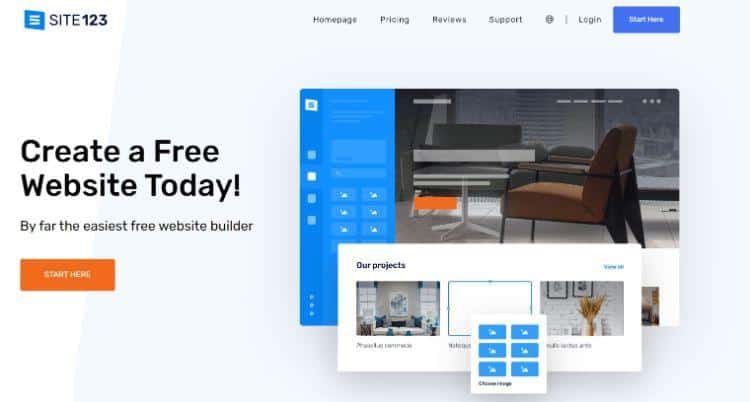 With SITE123, you can create a stunning, responsive website in three simple steps.
Just enter your domain name, choose your design template, and add content to get started.
And if you need help along the way, 24/7 live support is available so that questions about building success are never left unanswered.
You don't need coding or technical know-how – drag and drop elements within the editor to create beautiful pages for your website.
SITE123 offers advanced features such as SEO and sales features for your store.
Additionally, you can use payment gateway tools to process payments quickly and securely.
You can set up automated shipping options so customers receive their orders promptly.
If you want to customize anything further, their open API allows users to integrate with third-party services like Shopify or WooCommerce.
This feature offers even more flexibility and control over your store setup.
Key Features:
Custom domains ensure that your website is easily accessible and memorable.
With Site123, you will be able to create an online store and manage payments with ease.
Every website created with Site123 is mobile-friendly so that customers can access it on the go without any problems.
The SEO tools provided by Site123 will help boost your website's visibility in search engine results.
The website editor allows you to customize and tweak your website as much or as little as you like.
Hosting is free, so there's no extra cost for getting your website up and running.
Pricing: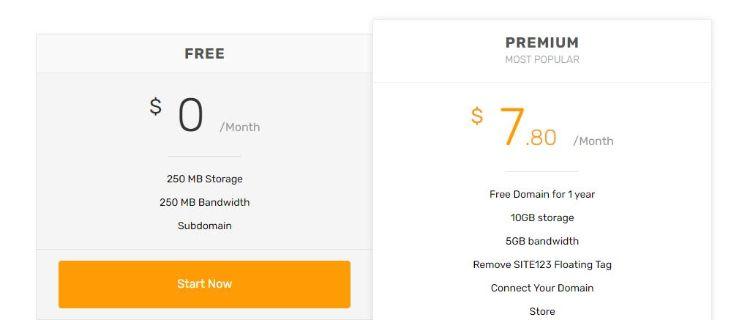 Site123 offers two pricing plans:
Free: $0 per month
Premium: $7.80 per month
Get started with SITE123.
Other AI website builders not mentioned in this article include Hostinger, Dolphin, Squarespace, and Wix ADI.
What Are AI Website Builders?
AI website builders are automated solutions that enable users to create a website quickly with the help of an artificial intelligence (AI) driven interface.
As website builder technology continues evolving, AI website builders are becoming increasingly popular.
With a no-code approach to website building, these AI tools provide users with a fast, responsive, and feature-rich platform to create their website from scratch.
An AI website generator also helps automate many tedious tasks associated with creating a complex web page.
These include designing a layout, writing code, and optimizing for search engine optimization.
Top Features Of AI Website Builders
The following are some of the top features of AI website builders.
Drag and Drop Editor
AI website builders generally come with a drag-and-drop editor that makes creating landing pages, product pages, blog posts, or any other page on your website as easy as possible.
AI website builders are also becoming increasingly popular in the tech world due to their real-time design capabilities.
The intuitive user interface also makes it easy to design animations and transitions for an eye-catching and professional-looking website.
These platforms provide beginners and veterans an easy way to create, edit and customize websites.
Online Stores
AI website builders allow users to create an online store quickly and easily, complete with checkout options, payment processing, and more.
These platforms enable users to list products, manage orders, track inventory, and set up automated processes for shipping items.
Highly Customizable
AI website builders have increased the level of customization one can go into without writing any code.
With this new ability to customize layouts, themes, fonts, and colors, AI website builders offer an experience far superior to traditional website builders.
AI builders will also help you select the correct color scheme, fonts, and layout for your website without additional work.
In minutes, you can create contact forms, polls, surveys, and more with AI website builders.
Free Custom Domain
Ensuring your business name is represented correctly online is essential.
AI website builders make creating custom domain names easier than ever.
With third-party integrations, they allow users to quickly register their domain name and link it directly to their site.
Some builders also provide a free domain name.
Such an option can offer various benefits, including increased brand awareness and instant recognition for your business.
Ease Of Use
With the rise of AI website builders, website creation has never been easier.
Utilizing state-of-the-art artificial intelligence algorithms and a vast library of pre-programmed components, AI-powered website builders provide a great experience regarding ease of use.
Not many people used to find creating websites enjoyable, but this has now changed with the help of AI web builders.
AI Website Blog Generator
AI website builders offer a way to create a professional and customized experience; for some, having a blog falls into this category.
The best AI website builder considers all your blogging needs.
From content creation to post scheduling and optimization for search engines, the process is as straightforward as possible.
With the addition of a blog title generator, AI website builders can quickly provide users with catchy titles and SEO-ready content that's sure to attract visitors.
Free Hosting
A functional website requires quality hosting, and AI site builders can provide that.
With premium plans, many builders provide hosting along with their other features.
With the rise of AI technology, choosing a plan with too much or too little hosting isn't something you should worry about.
Instead, the companies offering AI website builders should also provide hosting that can scale up or down the resources you need.
This scaling generally depends on the number of visitors to your website.
Overall, AI website builders make hosting a website as easy as possible.
Unlimited Storage
AI site builders can also help businesses improve their site speed and efficiency while expanding bandwidth as needed at any given moment.
These intelligent website builders ensure that anytime someone accesses your website or application, it loads quickly without lagging.
Unlike traditional website builders, AI-powered solutions generally offer unlimited storage options.
Search Engine Optimization
Powered by artificial design intelligence, your SEO efforts can reach their full potential with the help of an AI website builder.
These tools allow users to create customizable websites that follow the best search engine optimization practices, from a responsive website design to optimized content.
Following fundamental SEO principles, AI website builders can automatically optimize blog posts, generate alternate tags for images, and even offer predefined templates for blog posts and product pages.
Security
Security is always an aspect that keeps business owners on their toes.
With cyber threats constantly evolving, having a secure online presence is essential nowadays.
An SSL certificate that encrypts data and provides trust is one of the most critical security measures for any website.
This certificate ensures that no third party can access your website's confidential information and helps you protect against malicious attacks.
Most AI site builders also offer intuitive widgets for two-factor authentication, malware scans, and other security measures to ensure the safety of all online transactions on your website.
Advanced Technology
From an AI heatmap showing how visitors interact with your website to automated analytics and data segmentation, advanced technology has a lot to offer.
Advanced tech features include machine learning algorithms for personalization and automated customer service, real-time notifications, and much more.
Social Media Integration
Many AI website builders also offer full social media integration so users can easily share content from their websites on various social platforms.
Such integrations include letting users bookmark content, helping them engage with followers, and more.
AI Writing Tools
Having AI writing tools as part of the website builder is a handy feature for businesses.
AI writers can be a significant asset, creating new content, helping generate answers to FAQs as quickly as possible, or suggesting the best words for SEO purposes.
In marketing, having an AI marketer who can create unique content from scratch is invaluable.
For example, following the AIDA framework for effective copywriting could help you attract more customers with customized messages.
Pricing
Pricing is a critical component of any website-building tool, so before making any site-builder selections, ensure you understand what plan best suits your business needs.
Most AI website builders offer multiple plans, from basic to more advanced ones.
Best of all, many AI website builders offer free plans or trials so you can test out the features before committing to a project.
Wrap up.
AI website builders are an excellent solution for businesses looking to build or optimize their online presence.
From SEO optimization, security, and advanced technology features to social media integration and AI writing tools, these all-inclusive platforms have everything you need to build an effective website.
Whether launching your first business website or redesigning an existing one, an AI website builder can help you get the job done quickly and easily.
Further reading on AdamEnfroy.com: Here are the various types of web hosting when building a website.
After knowing this information, I suggest you read up on choosing the best web hosting to ensure your website is fast and secure.
You can also read about the critical criteria when choosing the best website builders for your business.
All this information can prove invaluable for many business owners.
Disclosure: I may receive affiliate compensation for some of the links below at no cost to you if you decide to purchase a paid plan. You can read our affiliate disclosure in our privacy policy. This site is not intending to provide financial advice. This is for entertainment only.