13 Best Invoicing Software for Small Business Billing (2023)
Whether you run a small business or are a freelancer, you already know collecting on-time payments is challenging.
Over 39% of invoices are paid late in the US – and 61% of late payments occur due to incorrect invoices.
Invoicing software is an addition to your current business software stack that allows you to generate accurate invoices, automatically follow up with clients, and conduct recurring billing.
Invoicing software goes hand in hand with your small business accounting software and helps make money online.
This article will cover the best invoicing software for small businesses, their features, pricing plans, and more.
Let's get started.
note: some of the links in this post are affiliate links, which means I may earn a profit if you buy from them. This comes at no extra cost to you, and helps support this blog!
What is the Best Invoicing Software?
Here are my top picks for the best invoicing software this year.

Adam's Take
Freshbooks is the best overall invoicing software because it's easy to use and has many features. I recommend it for small businesses that want to automate their invoicing and payment process as much as possible.
FreshBooks is one of the most popular invoicing software tools on this list.
It's capable of doing a lot of automated tasks, including invoice reminders and collecting payments.
It also helps you keep track of your business finances through insightful reports that help you make smarter decisions.
Best For:
It's best for businesses that want the most capable tool and don't want to spend a lot of time on invoicing.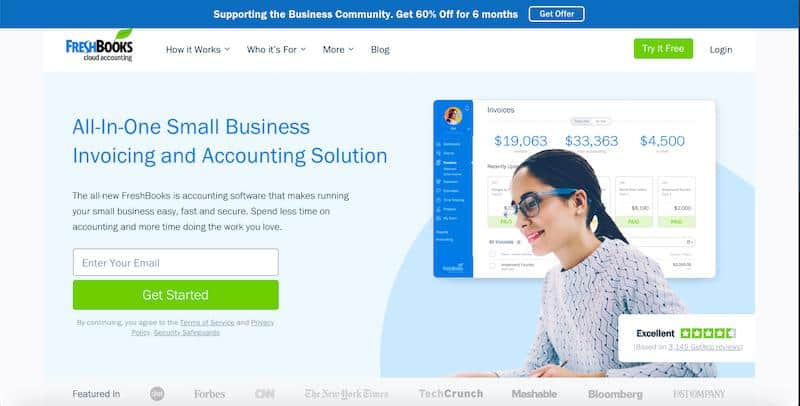 Key Features:
Tracking Expenses: Efficiently track expenses based on client requirements. You can also easily add an expense component to any invoice as a part of reimbursement.
Simple User Interface: A modern user interface promotes easy collaboration with the team members. Its redesigned dashboard offers excellent customization capabilities.
Mobile App: It comes with highly functional mobile applications to stay connected with clients and remote teams all the time. Moreover, you can take pictures of receipts to create invoices on the go.
Financial Reports: It helps you quickly access all the crucial financial reports generated by Freshbooks on your dashboard. It also provides intuitive reports with color coding to save you from the headache of number crunching.
Security: It puts security as the topmost priority and is compliant with industry-standard security protocols.
Pros:
It allows you to easily add the expense tool to your bank account to track expenses.
It comes with an automated late payment tracking feature.
Chat with clients and team members on the go through mobile apps.
Allows you to collect late fees automatically on an invoice.
Send automated and customized reminders.
It lets you quickly write business proposals and estimates and enables clients to approve with a single click.
Track the time your team spent on a particular project through the timer.
It enables you to create invoices in multiple languages.
Ensures seamless collaboration by giving selective access to files to different parties.
Cons:
Not suitable for complex or more extensive businesses.
It doesn't allow you to access reports on the go.
Pricing:

Its paid plans range from $13.60 – $44 per month based on its Lite, Plus, and Premium plans.
There's also a Select plan based on custom pricing.
Get started by trying FreshBooks for free, and cancel anytime.

Adam's Take
QuickBooks is another excellent solution for small businesses. This software consolidates your accounting data and provides accurate insights into all transactions.
QuickBooks is another popular invoicing software that efficiently consolidates your accounting data to help you monitor all the transactions efficiently.
Moreover, it ensures access to sales and customer management modules, allowing you to handle all the invoices in one place.
Best For:
This tool is suitable for mid-sized businesses that are witnessing fast growth.
Key Features:
Seamless Integration: With support for over 180 third-party integrations, it offers robust integration capabilities with your business's existing applications.
Industry-Specific Solutions: It offers industry-specific accounting solutions to meet specific business requirements and expedite integration with the native system.
Automated Reporting: Easily customize reports, schedule them in a calendar, and send them to different stakeholders. It also offers business-specific templates for efficient customization.
File Manager: Ensure version control, store client passwords securely, organize all the QuickBooks files of clients, and easily upgrade clients' business files in batches.
Audit Trail: QuickBooks Pro gives access to all past transactions, enabling businesses to keep a clear audit trail in case of any discrepancies.
Pros:
Start reconciliation instantly with all the accountant tools present in the Accountant Center.
Easily reclassified heaps of transaction data and rectify incorrect sales tax payments.
Clear the undeposited funds through a single screen.
Instantly send journal entries to the client with the required changes.
Get access to immersive reports through easy-to-read consumer tools.
Efficiently consolidate multiple invoices in a single email to enable customers to make payments easily.
Cons:
Customer support is not efficient.
It's a bit more expensive than other invoicing options.
Pricing: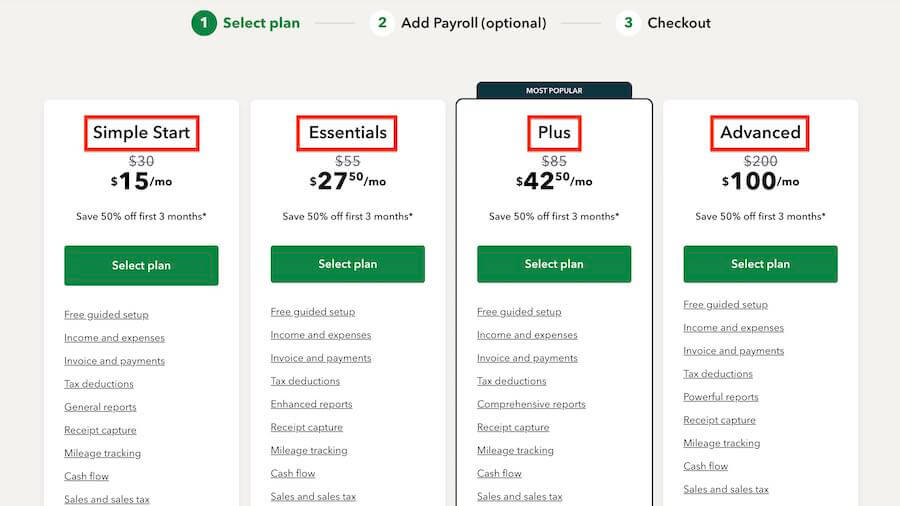 QuickBooks invoicing software offers four simple pricing plans:
Simple Start: $15 per month
Essentials: $27.50 per month
Plus: $42.50per month
Advanced: $100 per month
Get started with QuickBooks today.

Adam's Take
Xero is a great invoicing software for those that need to manage their business finances from anywhere. The software is cloud-based, so you only need an internet connection to log in and start.
Xero is an online invoicing software for businesses that work well from any location.
Its impressive features include automatic reminders, customizable templates, and online payment options.
On top of that, it offers robust data security for all shared invoices.
Best For:
Xero offers an excellent customer experience with a free trial. It's suitable for businesses and professionals looking to try the software solution before making their final purchase.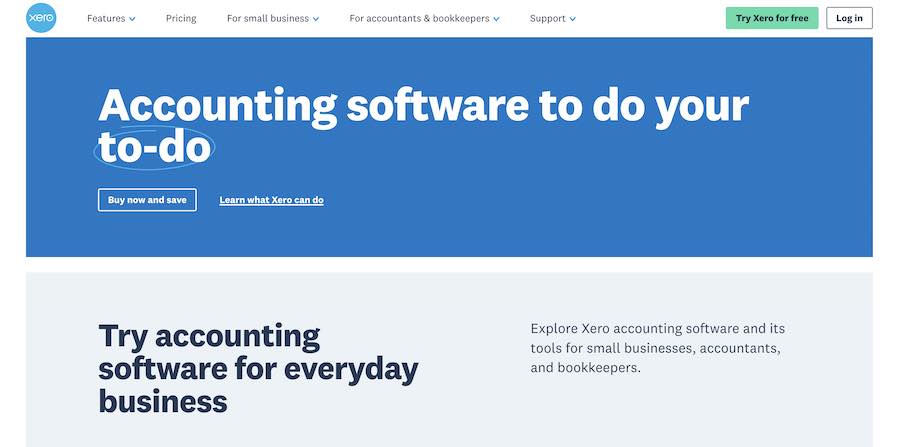 Key Features:
Streamlined Transactions: Leverage its multiple-approval model and two-factor authentication to minimize financial fraud possibilities.
Inventory Management: It allows you to track and keep detailed records. These records include purchase costs, descriptions, committed quotes, and tax status.
Easy to Use: It has an easy-to-use dashboard that helps you easily monitor business-wide invoicing and billing statuses.
Integration with a Large Number of Tools: It offers reliable integration with many popular third-party solutions, including Kabbage, ZenPayroll, Evernote, Deputy, Vend, Stitch Bill, Labs, Synergy, Mogul, Workflow Max, Carbon Analytics, among others.
Flexible Reporting System: It lets you generate customized reports based on various dimensions, such as cost center, account type, customer group, etc.
Pros:
Easily control purchase orders, categorize invoices as drafted or awaiting approval, and payment or delayed.
Make an efficient comparison of finances through interactive charts.
Allows you to reduce the entry of repetitive data entry.
Expedite invoice generation by leveraging existing invoice templates and setting recurring invoicing.
Easily send invoices from your tablet or smartphone.
Embed the 'Pay now' option on your online invoice to enable the customer to make payments instantly
Easily add your costs and expenses on an invoice
Cons:
Offers limited reporting options.
All digital payment solutions require a paid subscription.
Pricing:
Its monthly subscription plans start from $9.75 and go up to $35. You also get a 30-day free trial that comes with all the features.

Adam's Take
If you're looking for a professional and comprehensive invoicing solution, Zoho Invoice is a great option. The software offers many features to help you run your business more efficiently, including automated billing, payments, and reminders.
Zoho is one of the best invoice software for small businesses.
It enables small businesses to create and send professional invoices automatically.
The good news is that it allows invoicing in multiple countries and enables sending recurring invoices with proper branding.
Best For:
Zoho Invoice works best for small business owners looking for simple and effective invoicing software features.

Key Features:
Decimal Precision: It can record invoices in foreign currencies with decimal precision. Customers can easily make payments online through invoices only.
Time Tracking: Easily track expenses and time to follow up payments and track finances in immersive visual graphs.
Data: With Zoho, you can manage and store all the data on the local server and reliable external data centers. You can also recover this data at any point in time. Moreover, it takes automatic backup of the information regularly.
Business Information Review: Easily check out all the business information at a glance, including the sale of products & services or customers who regularly make timely payments.
Reports: Generate reports and analyze financial data to make informed decisions.
Pros:
It offers support with multiple payment gateways, including PayPal, Stripe, and more.
Send your invoices with appropriate branding through easily customizable templates.
Automate recurring tasks, including sending invoices or reminders.
It comes with a forever-free plan that any self-employed user (with less than five customers) can leverage.
Offers an open-API architecture for easy integration with existing business applications.
Allows you to easily create projects from estimates and convert them into an invoice.
You can track time, read reports and create invoices on the go with its efficient mobile application.
Cons:
Mobile apps don't have all the features of a website.
Integration with some third-party applications is complex.
Pricing:

Zoho Invoice's monthly subscription plans start from $10 and go up to $200. You also get a 30-day free trial that comes with all the features.

Adam's Take
I like Wave for its ability to track all my invoices in one place. I can also see when each invoice was sent, received, and paid, making it easy to keep tabs on what's due.
Wave is another powerful invoicing software on this list. It enables small businesses to create and send professional invoices within seconds easily. It also helps you track the status of invoices on the go through its iOS and Android mobile apps.
Best For:
It's most suitable for small businesses looking for free but capable accounting software.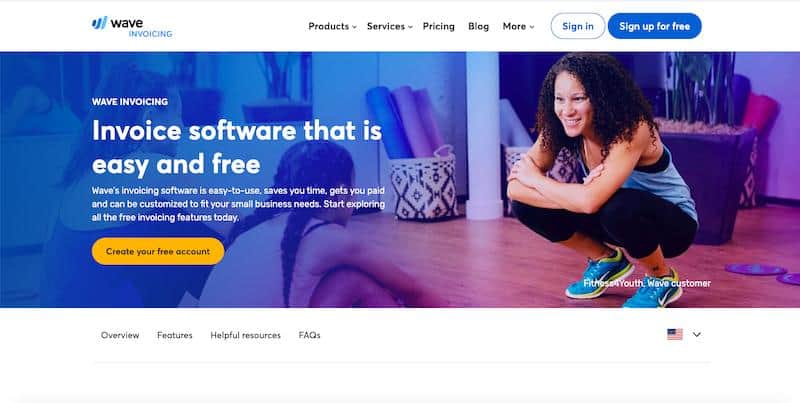 Key Features:
Instant Notifications: Easily get updates whenever the customer views your invoice regarding due invoices and completed payments.
Free to Use: With no paywalls and hidden charges, Wave is an excellent platform for small businesses and startups that are thin on budget.
Tax Calculation and Deduction: Pay your team from anywhere through online pay stubs. You can also choose direct deposits. It can also simultaneously make any taxation regulations and provisions.
Automated Billing: This helps save time with automated billing software. You can also send automatic reminders to the client.
Invoices & Estimates: With the invoicing system, you can easily create invoices and estimates for your clients.
Pros:
Follow the budget by tracking your expenses efficiently.
Quickly scan bills or connect Wave with your bank account to monitor your expenses daily.
Allows you to accept online payments.
Invoicing and payment data syncs automatically with Wave.
Instantly switch between automatic and manual billing at any point in time.
Customize invoices instantly as per your business' branding guidelines.
Allows you to send unlimited invoices.
Handles payment processing, expense tracking, and cash flow.
Cons:
Accepting electronic payments instantly costs extra.
It doesn't provide a credit notes feature
Pricing:
Available for free. You can also pay per use for credit card processing or a flat monthly fee.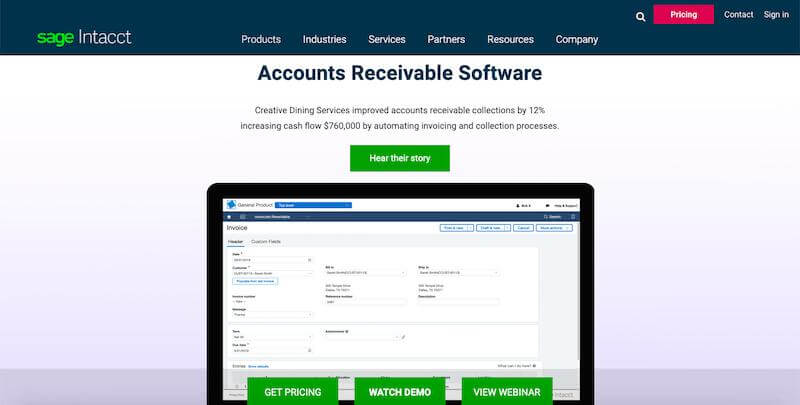 Intacct is more than just an invoicing software platform; it also comes with many other accounting tools. It helps in increasing the efficiency of the accounting team and enables businesses to receive payments at a faster pace. Moreover, it automates invoicing and lets you connect with customers for timely payments.
Best For:
It's suitable for ecommerce businesses looking for a capable accounting tool to integrate with.
Key Features:
Faster Order Processing: It works closely with online retailers to streamline the process for faster processing of orders.
Limited Control and Access: It can control a user's movement within the software.
Customizable Report: It comes equipped with dashboards, basic graphs, and charts that are relevant to basic reports. Users can also quickly eliminate manual computation from MS Excel sheets.
Easy-to-Use: It offers a highly functional and easy-to-use user interface. Its dashboard is highly customizable, and you can create shortcuts for almost any task.
Secure & Reliable: It is a secure and reliable technology that keeps up with the latest security protocols, ensuring maximum protection of user data.
Pros:
It leverages Oracle's reliable database system to avoid data security threats.
Provides granular insights about invoices.
You can create a configurable process that can work automatically to achieve greater internal control.
Manage customer communications in a structured and automated manner.
Go through the real-time history of customers, including payment history, delay, and modes of payment.
Generate recurring invoices and send them directly to the customer via email.
It efficiently interacts with your CRM solution to give a birds-eye view of sales, orders, quotes, and invoices.
Cons:
It doesn't have any mobile app.
It will cost you extra to get additional modules.
Pricing:
The pricing details are available on request.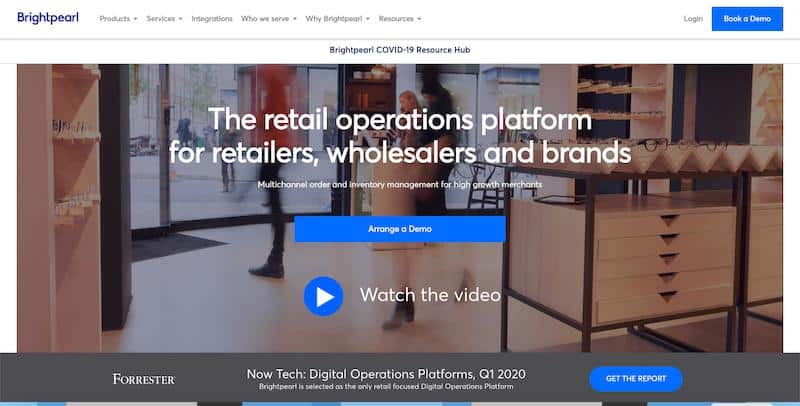 Brightpearl is an omnichannel retail software designed to manage invoices for companies with an inventory.
It automatically accounts for bookkeeping entries for invoices, orders, and payments. It also secures essential data for reporting purposes.
Best For:
Brightpearl is most suitable for retail channels and for businesses that are in retail.
Key Features:
Centralized Inventory Management: Easily ensure centralized inventory management through all the data kept, updated, and changed in real-time in the database.
Automated Accounting: It automatically accounts for bookkeeping entries for invoices, payments, and orders to reduce manual bookkeeping efforts.
Marketplace Connection: Easily improve and manage an omnichannel business from a single location with its powerful integration with Shopify or Amazon.
Single Resource of Information: It becomes a central hub of all the information through which you can easily manage your business.
Automated Payment Processing: Automate payment processing for customers with one-click payments using credit cards or PayPal.
Pros:
Generates automated reports to track the health of finances efficiently.
Allows you to automate invoice tracking and billing on ecommerce platforms.
Get real-time financial data on your business, including sales, purchases, and inventory.
Works on mobile devices.
Offers a free trial with all the relevant features.
Allows you to create recurring invoices and send automated reminders to customers.
Provides feature-rich reports so that you can gain actionable insights about the business.
Automatic payment reminders.
Cons:
Only for retail businesses
Some reviews cited issues with the loading time
Pricing:
It offers a monthly subscription of $60. You can save 20% on a yearly subscription that costs $576.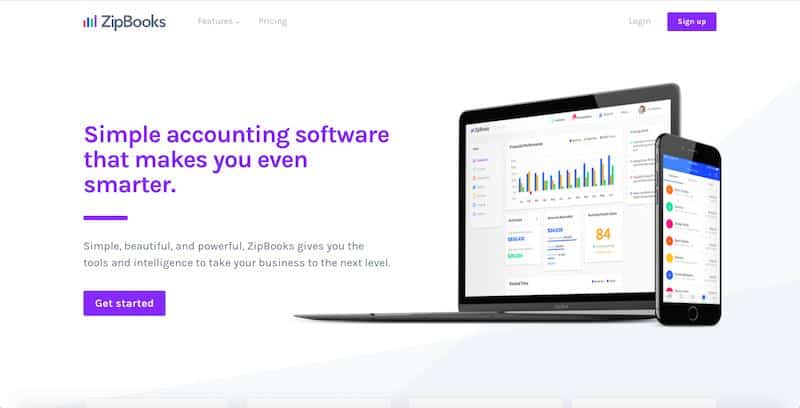 ZipBooks is a free-to-use invoicing platform that works well enough for your small business. It allows users to accept payments online from many different providers, just like any enterprise-grade software.
Best For:
It's suitable for startups and freelancers looking for free invoicing solutions.
Key Features:
Flexible Invoice Maker: Easily create and modify invoice templates for specific business needs and branding.
Core Accounting Functionality: Easily gain access to total account receivables, average invoice age, and paid invoices, among others.
Connect With Bank Account: Keep all the financial data up to date by efficiently connecting the software with your bank account to track the expense of every penny.
Reconciliation Feature: Categorize your bank expenses and quickly check them from one place.
Secure Data Storage: Keep your precious financial data always secure by storing it securely in the cloud.
Pros:
It allows you to track the time each team member is spending on a project to generate an invoice with accurate work hours. This tracking works great when coupled with project management software.
You can receive customer reviews through its feedback functionality.
Its reporting feature allows you to go through the finances of the last 12 months.
Provides reliable and responsive customer support.
Its data-driven intelligence report gives financial health scores.
Automate recurring auto bills and reminders.
Connects your bank accounts to track business expenses.
Integrates seamlessly with essential third-party tools, including Asana, Google Drive, Google Apps, Google Chrome, and Slack.
Cons:
Poor sorting of time-tracking jobs.
Its mobile application is not user friendly.
Pricing:
The Starter plan is available entirely free. After that, the paid plans start from $15 per month.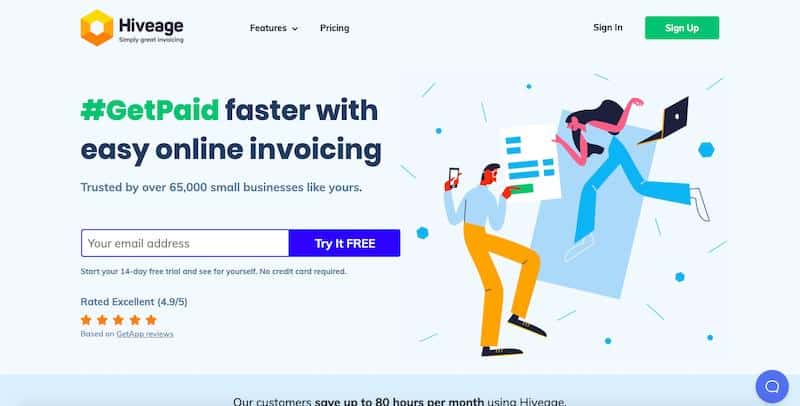 Hiveage works in 140 countries and has a healthy user base of over 50,000. It helps you create professional and elegant invoices and, at the same time, enables you to accept and approve online invoice payments.
Best For:
It's most suitable for small businesses and freelancers.
Key Features:
Tracking Mileage: Efficiently track the time spent and expenses incurred on a project. If miles matter to your business, you can also easily record the miles covered by your employees.
Analytics: It offers many insightful reports to help you track the business's financial health. It also generates standard reports and immersive graphs on payables/receivables to keep track of your economic activity.
Estimates: Easily create quotes for clients and get the payment on the exact quote by transforming them into invoices.
Branded Invoices: Easily add your logo, name, contact information, and other business details to make your invoice look highly professional.
Automation: Streamline daily tasks such as tracking time and expenses, sending reminders, updating bank accounts with recurring payments, and recording client payment history.
Pros:
Offers integration with all the leading payment gateways.
Quickly charge subscriptions through automatic, manual, and auto-billing recurring invoices replacing your subscription management software.
Allows employees to track their respective bills and invoices.
It enables you to share financial information within the team through a secured channel.
Create an invoice from any device, including tablets and smartphones.
Exports and imports reports or data in a CSV file through its API. You can also leverage its convenient tools to connect with third-party software.
It offers an uptime of 99.99% and takes regular backups of your data to prevent any data loss.
Cons:
Customer support is not responsive
The default payment button is not prominent
Pricing:
Its monthly subscription price starts from $16 and ranges up to $42.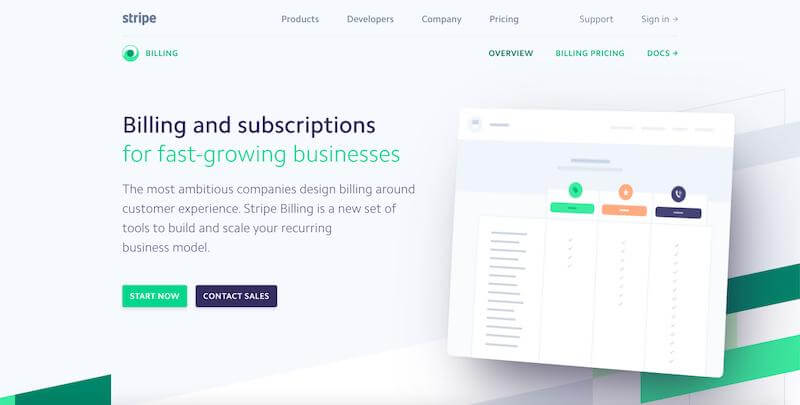 Stripe offers reliable invoicing solutions and can receive wire transfer payments without revealing your bank details. Its recovery tools help you reduce costs and increase revenue by several basis points.
Best For:
If your business needs to accept wire transfer payments regularly, Stripe is an excellent tool.
Key Features:
Virtual Bank Account: Stripe allows you to create virtual bank account numbers through which you can accept funds from anyone without divulging your sensitive bank account details.
One-Off Invoices: Automatically bill your customers regularly by sending one-time invoices. You can accept the payment through ACH, card, or wire transfer.
Stripe Billing API: It's a delight for developers as it allows easy and reliable integration with existing mobile apps, web applications, or CRM systems. Developers can leverage its "out-of-the-box functionality" to start instantly.
Customized Pricing: It offers multiple pricing plans, including per seat, flat rate, and usage-based, among others, to meet the specific requirements of various businesses.
Subscription Management: Stripe handles all the major aspects of subscription billing, such as recurring payments and prorating account changes.
Pros:
If you're a developer, you can leverage Stripe's composable API building blocks to customize the subscription logic and pricing plans.
Allows you to create and manage different subscription plans without writing a single line of code
Add an unlimited number of team members to handle various roles and permissions.
Its unified API allows acceptance of any payment method without separate contracts of one-off integrations.
Creates automated payment reminders through highly customizable emails.
It gives a direct payment option on the invoice itself.
Supports invoicing in 13 languages.
Provides download reports to determine the amount of tax collection for easy remittance.
Cons:
The user interface needs improvement.
The eagerness to block fraudulent transactions also sometimes prevents legitimate transactions.
Pricing:
It offers several customized pricing plans that you can access here.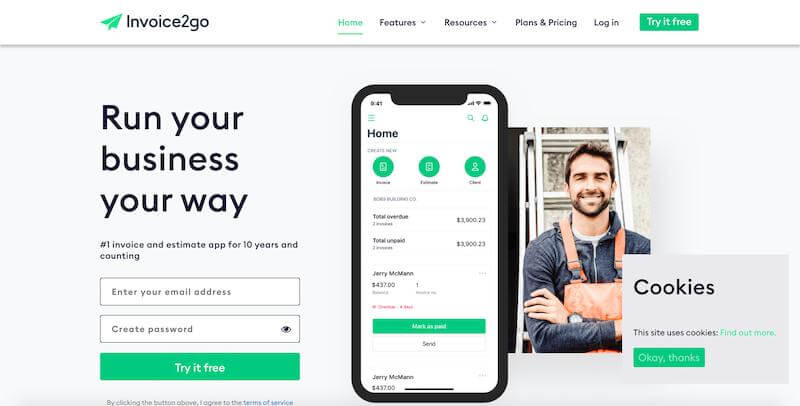 Invoice2go is a simple and intuitive invoicing software that allows users to make payments with the simplicity of a click. It offers reliable support with global payment gateways, including Xero, PayPal, and Square.
Best For:
It offers all the functionalities a contractor, freelancer, or small business needs.
Key Features:
Automatic Time Tracking: Bill more hours by automatically keeping track of your time and adding billable time to the invoice.
Payment Reminder: Send automated payment reminders through emails to ensure on-time payments.
Send Invoice Through Multiple Channels: Create an invoice link and send it through multiple channels, including Google Hangouts, WhatsApp, email, text message, and Facebook Messenger.
Measure Performance: Easily track the performance of your business through easy-to-understand charts and immersive graphs.
Invoice Customization: Create custom invoices that reflect your brand, making customers feel more connected.
Pros:
You can create invoices on the spot instantly after finishing the job.
It allows you to select from a wide range of templates to create a highly customized template for your business.
Easily track expenses by merely clicking a picture of the bill.
Track every moment from the job site or field and quickly add to your invoice.
Accepts all major debit and credit cards.
It enables you to track invoices and alerts you when your clients view them.
Cons:
Requires elaborate settings for non-US users.
Lacks various advanced features.
Pricing:
The paid plans start from USD 1.49 per month and range up to USD 16.99 per month.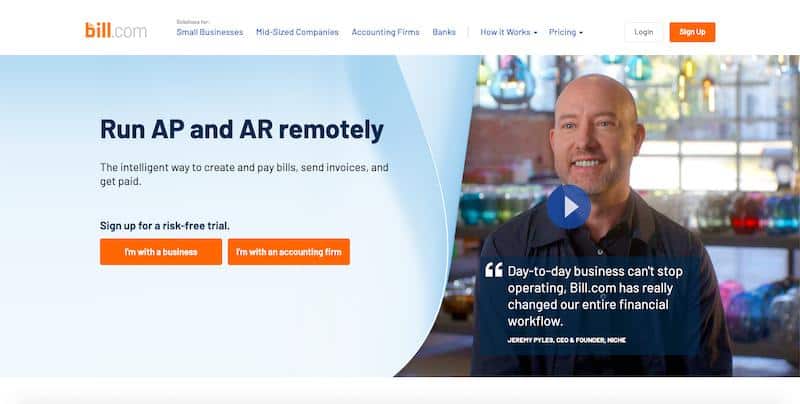 Bill.com offers an intuitive progress bar to track the payment of invoices. It contains milestones, including invoice sent, the bill created, approved, and payment incoming, among others.
Best For:
It's best for businesses looking at a more automated method of payment.
Key Features:
Powered by Machine Learning (ML): ML enables Bill.com to enter data automatically and also prevents the generation of duplicate invoices.
Advanced Payment Methods: Receive payments through international wire transfers, ACH, and virtual cards.
Security: It ensures end-to-end transit data encryption through Transport Layer Security (TLS).
Cloud-Enabled: Allows seamless collaboration with team members and customers in real-time.
Integrations: Integrate with leading accounting platforms like Quickbooks, Sage Intacct and Xero.
Pros:
Easily access an audit trail to efficiently enter, approve, and pay bills.
Ensures documentation retention to decrease its approval time.
Enables automatic payments through invoices.
Easily edit/cancel payments or make any other customization.
It helps you manage the permission of users.
Provides powerful integration with ERP tools.
Cons:
Offers limited approvals.
It doesn't provide auto-payment.
Pricing:
Its paid subscription plans start from $39 per month and go up to $69 per month. It also offers a quote-based 'Enterprise' plan.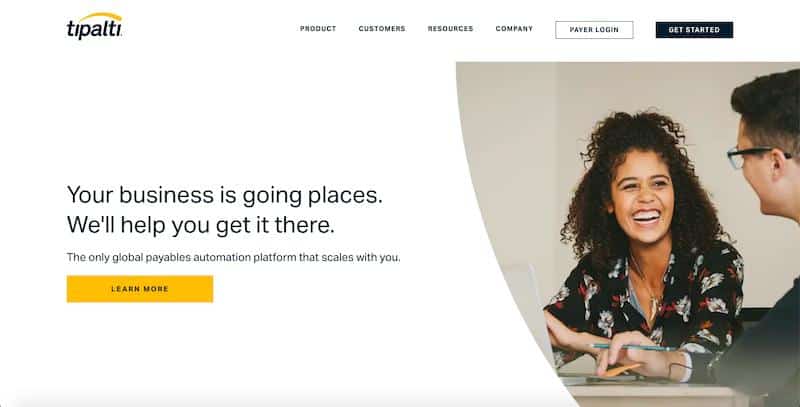 Tipalti is an end-to-end payable platform that efficiently manages issues such as late payments, noncompliance, administrative overload, and human errors. It also offers excellent customer support across 190 countries.
Best For:
With a global reach of 190 countries, it's a possible option for large corporations with footprints worldwide.
Key Features:
Supplier Management Portal: The portal allows vendors to manage taxation data easily. You can then verify the data by the Remittance Validation Engine for compliance through 26,000 national and international standards.
KPMG-certified App: It collects W-9 and W-8 US tax forms to withhold the payments of non-compliant payees.
Payment Automation: It can automate more than 50 percent of global, manual, and mass payments across 190 countries.
Simplified Payment: It enables the business to take payment from almost every country globally through 6 payment options, including Paypal, Prepaid Debit Card, Wire, US ACH, Local bank transfer, or Global ACH, among others.
Integrated Fraud Detection: The integrated fraud-detection system utilizes machine learning algorithms to detect and identify fraudulent transactions in real-time.
Pros:
It's one of the best solutions for AP, payment reconciliation, and financial reporting.
It consolidates data across different payment gateways to render directly to ERP applications.
Its multi-entity architecture ensures unified AP operations across different brands, subsidiaries, business units, and international divisions.
Achieve bi-directional sync with an open API architecture.
Works well on both PC and Mac.
Implement APIs to popular systems, including Microsoft Dynamics GP, Oracle, and Xero.
AI-driven approval and line-item workflow.
Achieve touchless invoice processing with built-in OCR software.
Cons:
Not the best software for beginners
It doesn't provide live chat support
Pricing:
Its pricing is available on request only.
What Should You Look For in Invoicing Software?
Every business is different and has varying needs. Some may need a tool for merely invoicing, while others may prefer a holistic tool to take care of all the accounting processes in the enterprise.
The final choice is down to the user, but here are some features that are necessary for an invoicing tool:
1. Wide Range of Templates.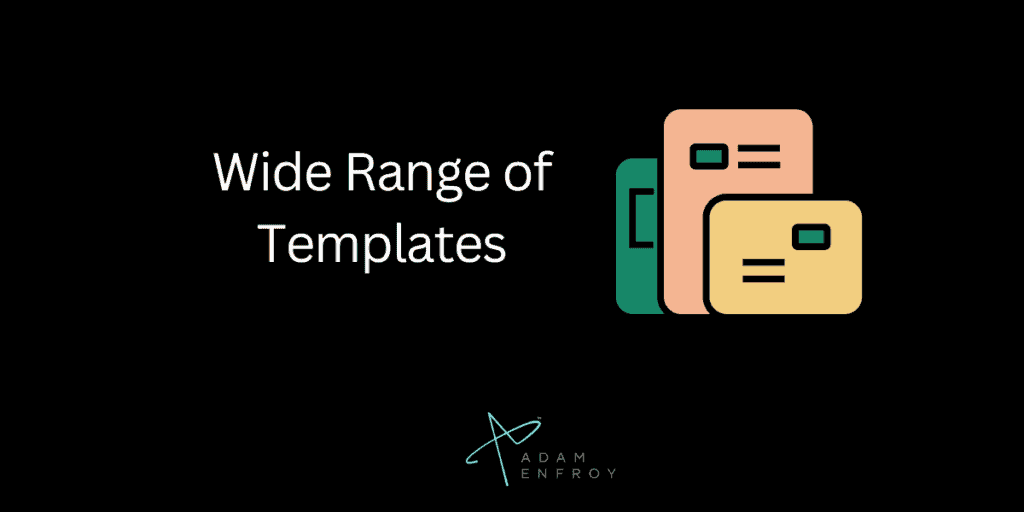 The software should provide you with a range of templates to choose from. Professional-looking templates help boost your image in the marketplace and build brand equity.
2. Customer Records.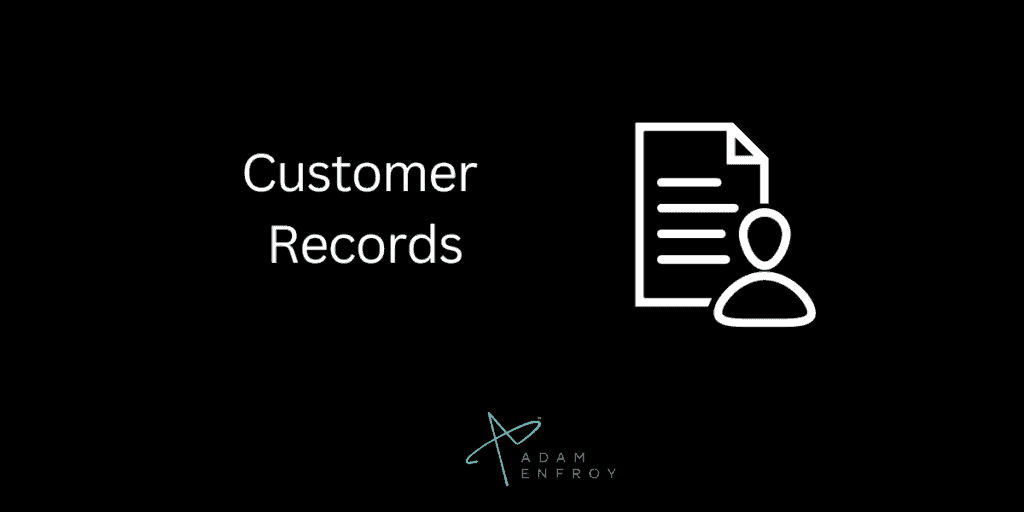 Keeping customer records is essential as it helps segregate customers and pool personal details with their purchase details. It also enables you to club relevant information in a single database, which you can search and access readily in the future.
3. Credit Card Processing.
Cards are the preferred mode of payment for a majority of customers. If a client makes repetitive purchases, the recurring billing feature for credit card payments can also come in handy.
4. Automatic Billing.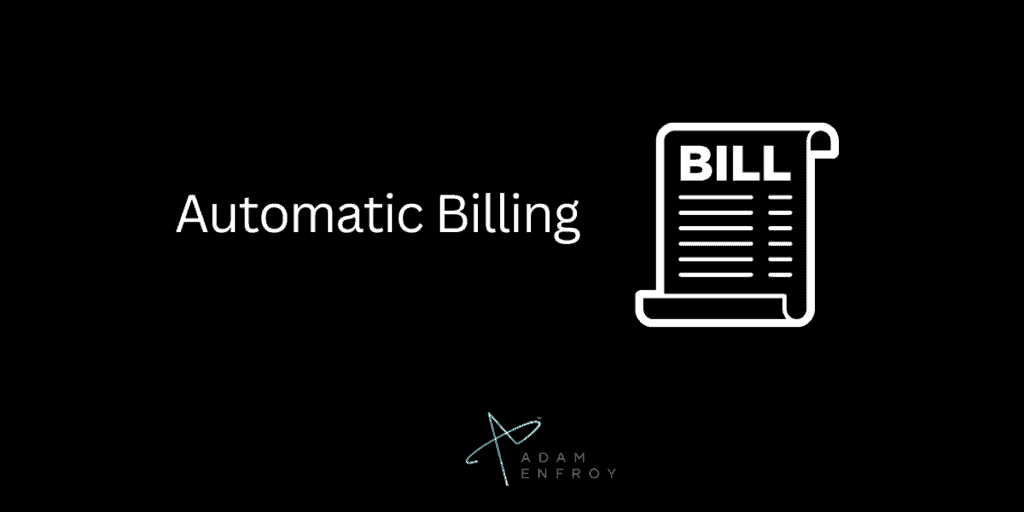 Some businesses may require automatic billing software for long-standing clients every month. Instead of having to repeat the same task every month, repetitive billing can save time and effort.
5. Compatible With Multiple Currencies.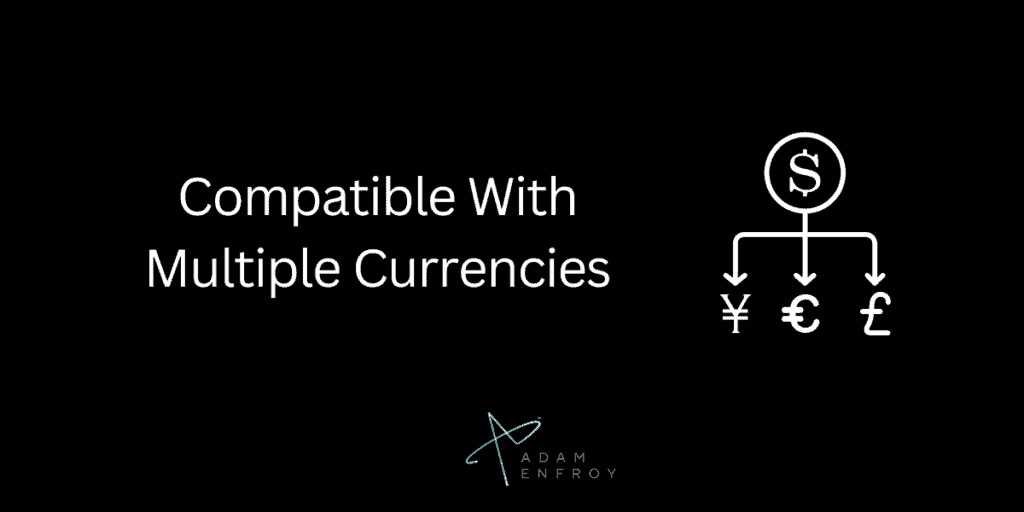 If you conduct business with clients from several different countries or have plans for global expansion, then you need to have an invoicing tool compatible with multiple currencies. Xero is an excellent example of such a tool.
6. Information Exchange.
While making invoices, real-time exchange of information can be crucial. Businesses sometimes need to receive or send messages for better understanding. That's why the information exchange feature can come in handy.
Invoicing and Billing Software FAQ.
Which is the best free billing software?
The best free billing and invoicing software on the market are Wave Invoice. They offer many features, and you can get the most out of the tool for free.
Is QuickBooks good for invoicing?
QuickBooks is great for invoicing and accounting. It is a premium option, but it has the most prominent features and is easy to use. My favorite part about QuickBooks is that every business can use it. From a small local bakery to an online freelancer, it can easily handle every business need.
Executive Summary.
That ends the list of the best invoicing tools available today. These tools help you generate correct invoices, automate alerts, connect with your accounting software, and stay in touch with your customers.
It's essential to make the correct choice based on your requirements.
For instance, if you're a freelancer or run a small business, you might want to use cost-efficient solutions like ZipBooks or Wave. However, if you want a slightly premium tool with all the relevant features, you can consider Freshbooks, which comes at a moderate subscription price.
And if you don't have any budget constraints, then you can go with premium options that offer all advanced features like QuickBooks Enterprise and BrightPearl. Consider your requirements carefully and select the most suitable option for your business.
Which one of the above invoicing software do you like best? Let me know your feedback in the comments below.
Editorial Process:
Our reviews are made by a team of experts before being written and come from real-world experience. Read our editorial process here.
Some of the links in this article may be affiliate links, which can provide compensation to us at no cost to you if you decide to purchase a paid plan. These are products we've personally used and stand behind. This site is not intended to provide financial advice. You can read our affiliate disclosure in our privacy policy.