7 AI Content Platform Options: Ranked & Reviewed (2023)
Choosing the right AI content platform is vitally important to your business. From high-quality content generation to increased web traffic and conversions, the best AI content platforms can help you meet your goals. In this guide, I ranked and reviewed the 7 best AI content platforms, so that you can pick the best one for you.

Jasper
Jasper is the AI-powered content creation platform that helps marketing and sales teams create better content faster. With its easy-to-use interface, you can create high-quality content in a fraction of the time.

Scalenut
Scalenut is a fantastic tool for content marketing that helps you create outlines for your blogs focused on SEO. With Scalenut, you can be sure that your blog posts will be optimized to attract the maximum amount of traffic possible.
---
We're reader-supported. When you buy through links on our site, we may earn an affiliate commission.
57% of businesses that participated in a survey stated they have a content marketing strategy.
However, what is compelling content?
To ensure success, what elements should go into every post, article, or social media update?
Why not combine your expertise with that of artificial intelligence?
Using AI to write articles is more efficient, and the best AI content generators can produce better quality content than a human alone.
In this article, I'll review the best AI content platforms available and how they can help your business create more engaging content.
What Are The Best AI Content Platform Options?
Best Overall AI Content Platform.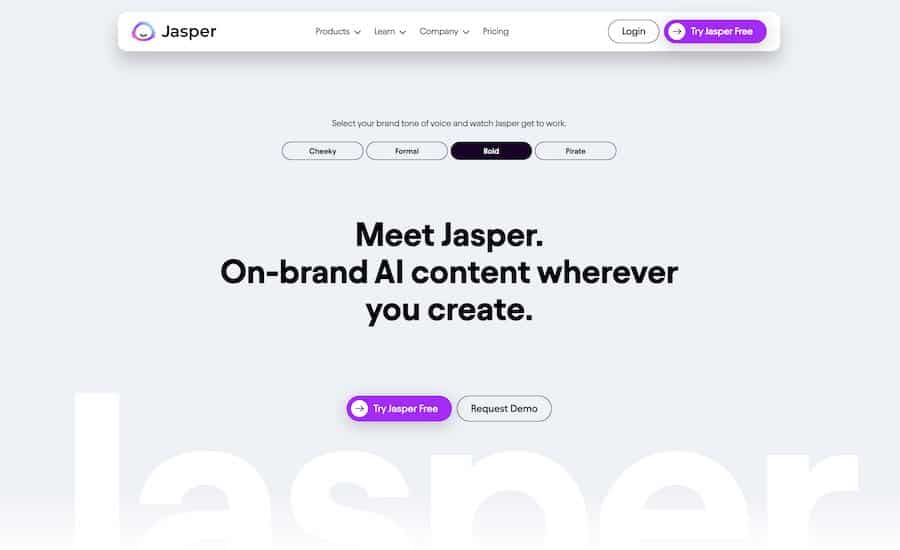 Jasper is a content creation platform that uses AI to help marketing and sales teams create high-quality content faster.
With Jasper, you'll get a "sidekick" AI assistant trained to produce high-converting marketing copy, write catchy video scripts, and develop clever Instagram captions.
Jasper's Chrome extension allows you to create content directly on social media platforms like Instagram and YouTube.
And if you need to collaborate with team members from all around the world, no problem!
Jasper features real-time collaboration capabilities so everyone can work on the same content together.
This platform is one of the best ones that has stood the test of time, and I'm happy that I found it.
Key Features: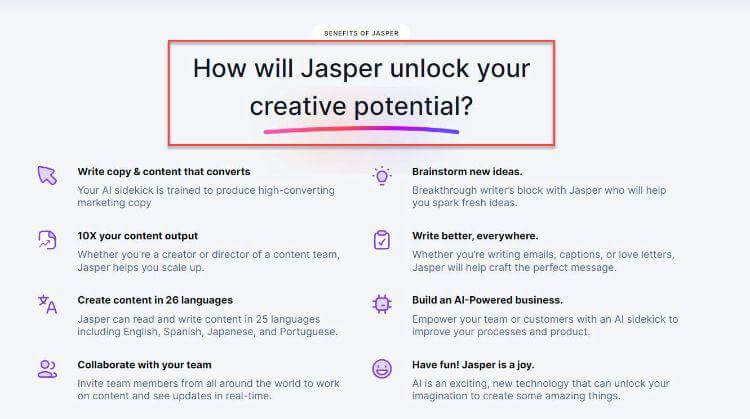 The ability to generate compelling ad copy is simply top-of-the-line.
Publishing new creatives at record speed (before competitors) is a huge advantage.
The brainstorming capabilities on offer are beneficial when stuck for ideas.
You can quickly create great-looking content for your blog or social media platforms.
User Experience: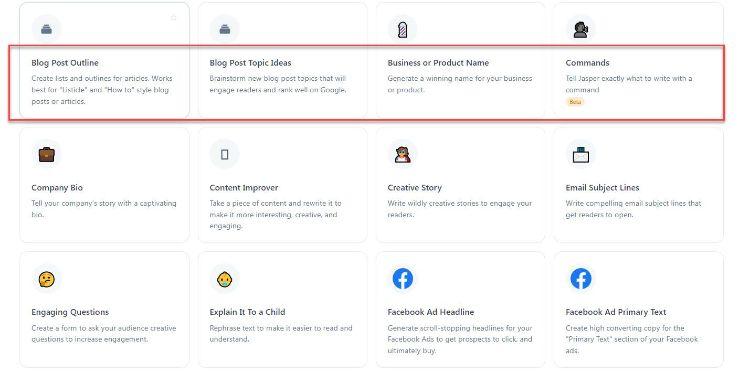 Combining boss mode and the various templates makes creating unique, original content for every occasion something to look forward to.
Pricing: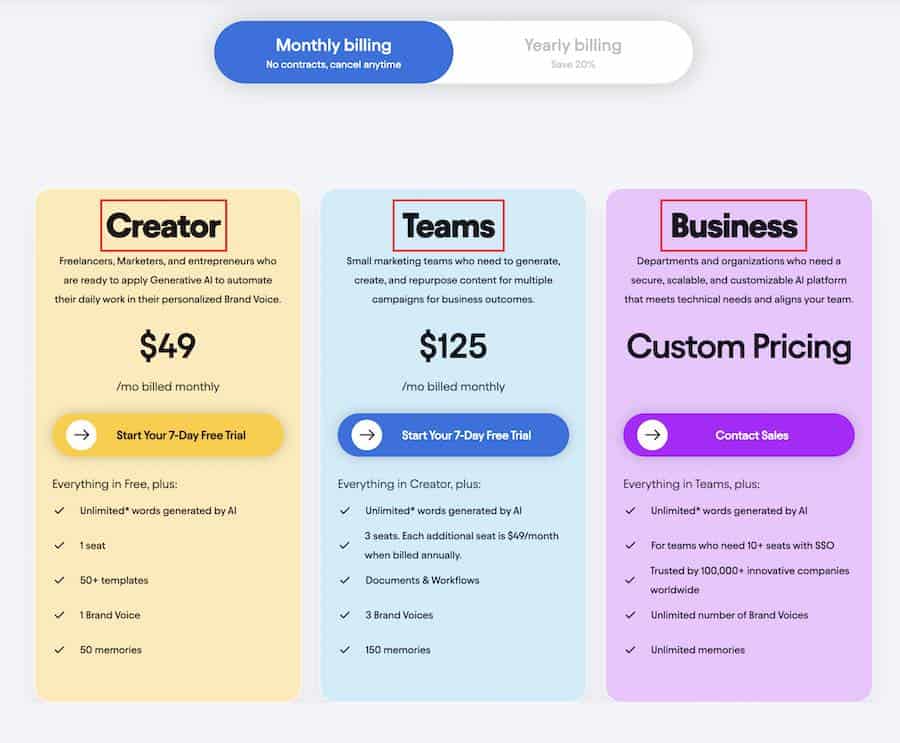 Jasper offers these pricing plans:
Creator: $49/month
Teams: $125/month
Business: Custom plans are available.
What I Like/Dislike About Jasper
Like:
You can generate various types of content, including ad copy, social media posts, and video scripts.
The AI assistant is beneficial in coming up with ideas.
Dislike:
You'll have to manually provide more guidance to the AI when writing about less popular topics.
Product Updates:
The platform will introduce workflows to help manage and optimize content creation processes.
Get started with Jasper.
Best For Outline Generation.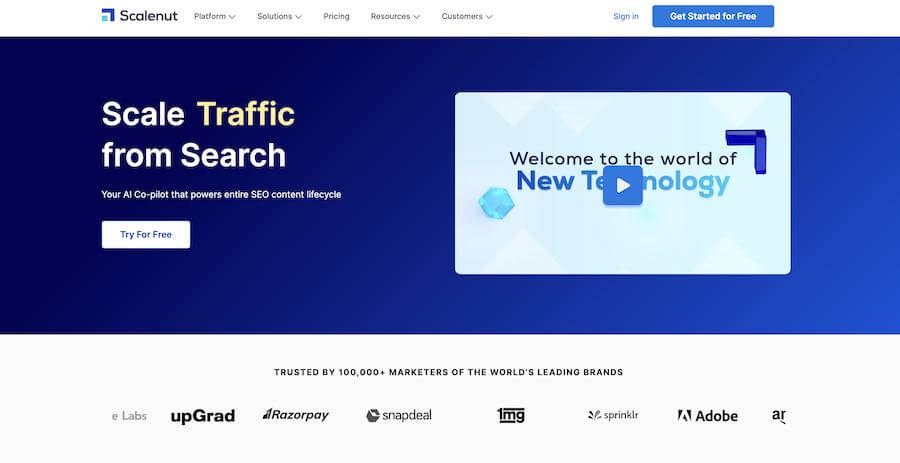 Scalenut is a content marketing platform that helps you create outlines for your blogs focused on SEO to maximize traffic.
Guided workflow ensures that each blog only takes a few minutes to complete, and the master board lets you keep track of all your content in one place.
Scalenut's powerful features will help you produce high-quality content quickly and efficiently so that you can focus on other aspects of your business.
If you're looking for a tool to help you stay ahead of the content marketing curve, look no further than Scalenut.
Key Features:

You can get unlimited ideas by using this platform.
The fact they have top professional content writers at your service is also beneficial.
I also appreciate that this platform allows you to build topical authority and increase visibility in your niche.
User Experience: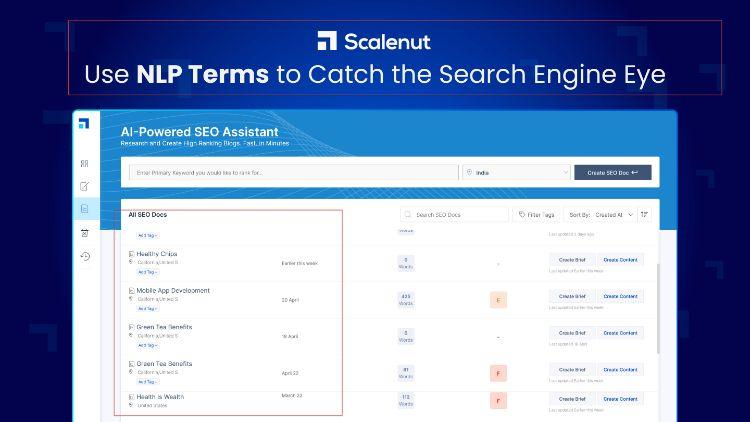 Seeing all your SEO documents in a central location is very convenient as you can track each project's progress and ensure they are all on track.
Pricing: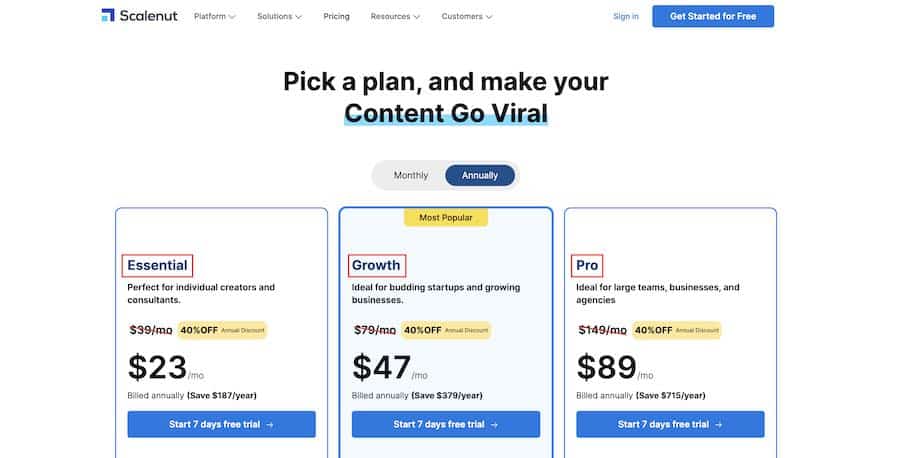 Users can use Scalenut with these plans:
Essential: $23/mo
Growth: $47/mo
Pro: $89/mo
What I Like/Dislike About Scalenut
Like:
The accuracy of the generated content is quite good.
The cruise mode is a fantastic feature that helps you create content without distractions.
Dislike:
A few more integrations with other software would be helpful.
Product Updates:
They now offer a master board for content creation work to help users keep track of their progress.
Get started with Scalenut.
Best AI Editor.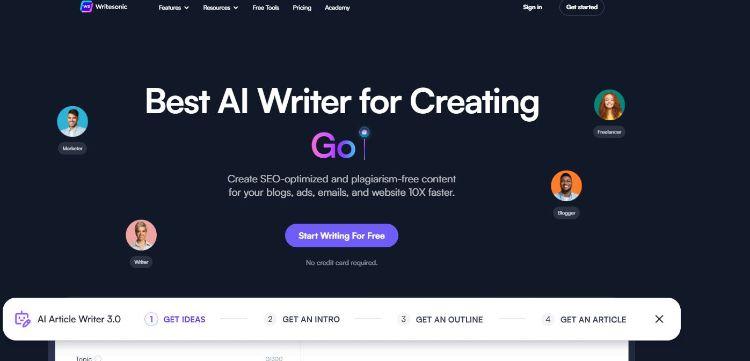 Writesonic is an AI writer that can create long-form blogs, articles, sales emails, essays, reports, and even ebooks.
What sets Writesonic apart from other writing platforms is the Sonic Editor.
The Sonic Editor is an enhanced version of Google Docs that makes it easy to write sales emails, essays, reports, and even ebooks.
With the Sonic Editor, you can easily format your content and optimize it for SEO.
You can also check your content for plagiarism with a button.
If you're looking for a writing platform to help you create high-quality content quickly and easily, then Writesonic is an excellent choice.
Key Features:
Using this tool, you can describe your product in simple language and generate clear and concise copy without prior experience.
You can also increase your CTR with their optimization tips.
Plus, you can create high-performing Facebook Ads to generate more leads and sales.
And if that's not enough, they also have a set of optimized meta titles and description tools that you can use to improve your SEO.
User Experience: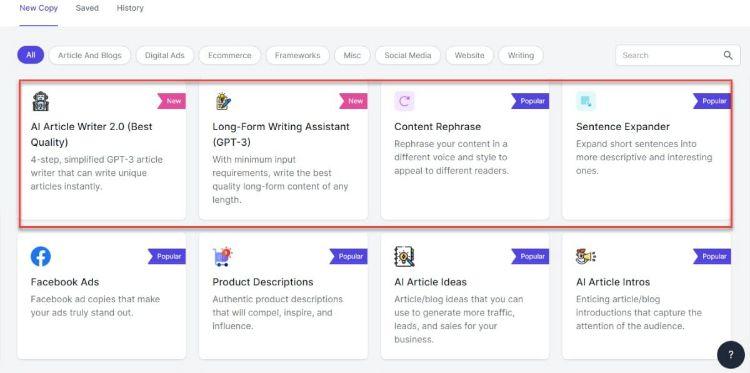 The way the templates are organized within the platform's interface makes it easy to find what you need and get started quickly.
Pricing: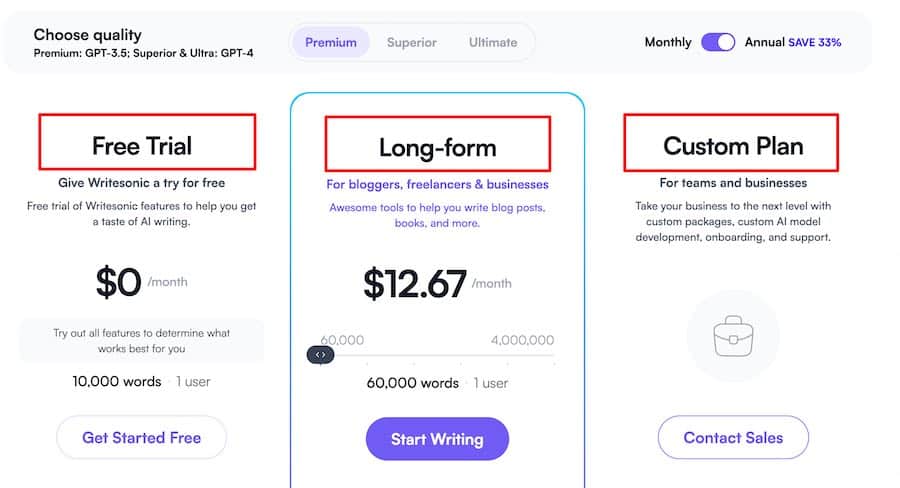 Writesonic offers these pricing plans:
Free Trial: $0
Short-form: $12.67+ per month
Custom Plan: Contact to schedule a demo.
What I Like/Dislike About Writesonic
Like:
You can quickly turn your thoughts into blog posts without any prior experience.
WriteSonic has a personal touch- users say they found themselves writing without thinking about it.
Dislike:
It took a long time to load at times, so this can be pretty frustrating.
Product Updates:
With 24 languages now available, Writesonic is one of the most versatile AI content platforms on the market.
Get started with Writesonic.
Best For Finding Content Inspiration.
Copy.ai is an AI content creation tool that helps streamline the writing process by automating one of the most challenging and tedious parts of blogging: finding inspiration.
The tool uses artificial intelligence to scour the internet for the best content related to your topic and then provides you with options.
Once it has found various options, it lists potential topics.
You save time and ensure that your content is of the highest quality and accuracy.
You can either select one of the topics provided by Copy.ai or come up with your idea; it's entirely up to you!
If you decide to use one of the ideas suggested by Copy.ai, click on the appropriate button next to the topic, and the tool will provide you with a list of resources you can use to write your post.
Key Features: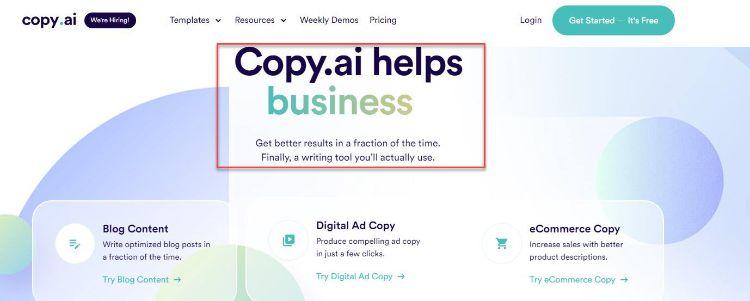 Their product description creation feature is outstanding, and I enjoy how it helps me create clear and concise product descriptions.
I like their social ads feature because it allows me to quickly and easily create high-quality social ads guaranteed to capture my audience's attention.
It's beneficial that they have a startup toolkit because it provides me with everything I need to create a solid and compelling brand voice.
Their email/letter feature is one of the best because one can easily craft high-quality emails and letters that capture their reader's attention.
User Experience: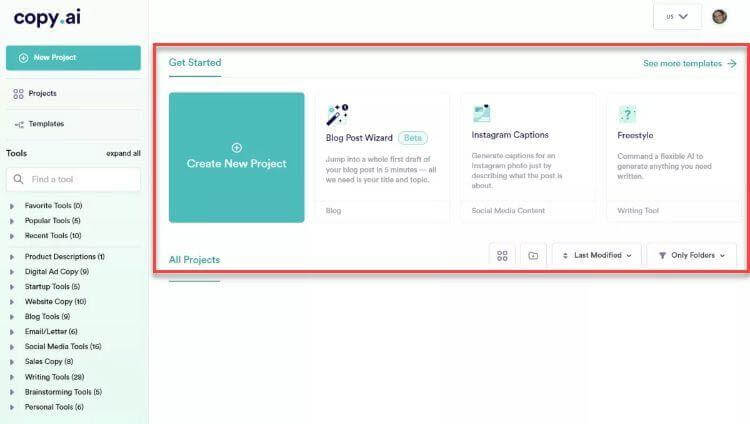 The left-hand side menu is well organized, and I like how the different features are categorized.
You can also use the wizard to help you create your content.
Pricing: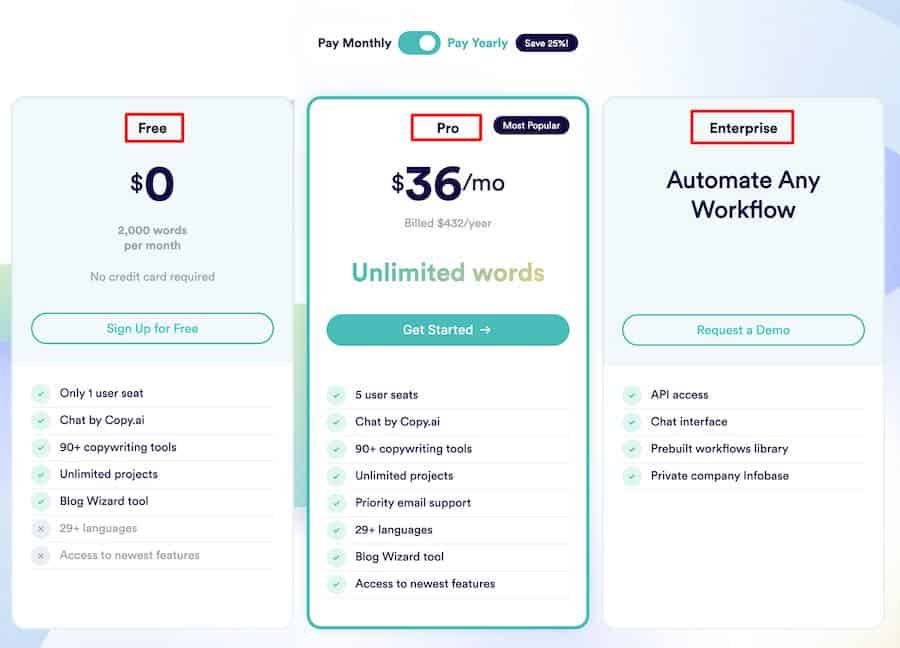 Copy.ai has two product plans:
Free: $0
Pro: $36
Enterprise: Contact to request a demo.
What I Like/Dislike About Copy.ai
Like:
With this tool, writing is never a challenge, and the content is well-written and accurate.
Creating copy in various formats is no longer an issue – everything can be handled, from emails to landing pages.
Dislike:
To better organize projects and files, subfolders would make it easier to find what you're looking for.
Product Updates:
A 7-day pro version trial is now available, so you can try out all the features before committing to a paid plan.
Get started with Copy AI.
Best For Creating Ranking Content.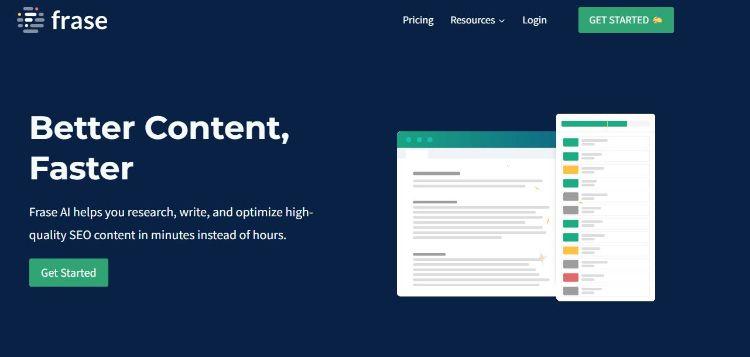 Frase is an AI content platform that takes the guesswork out of creating high-quality content.
Frase automatically generates optimized content, saving you from hours of research.
With Frase, all you have to do is enter a topic, and the platform will provide you with a list of questions you must answer to optimize SEO content.
Frase will also suggest keywords and topics you may want to include in your article.
All of this adds up to less time spent on research and more time spent writing quality content.
With Frase, you can also generate SEO-optimized content at the click of a button.
Frase provides a blueprint for creating content that ranks, so you never have to worry about writer's block again.
If you need help with writer's block or need help figuring out where to start when creating SEO-optimized content, look no further than Frase.
Key Features:
Their keyword comparison feature is perfect for helping you improve your content and make it more SEO-friendly.
I also like their AI templates because they allow you to generate high-quality, controlled outputs.
You can also use their topic model to identify the key points that your content needs to cover.
User Experience: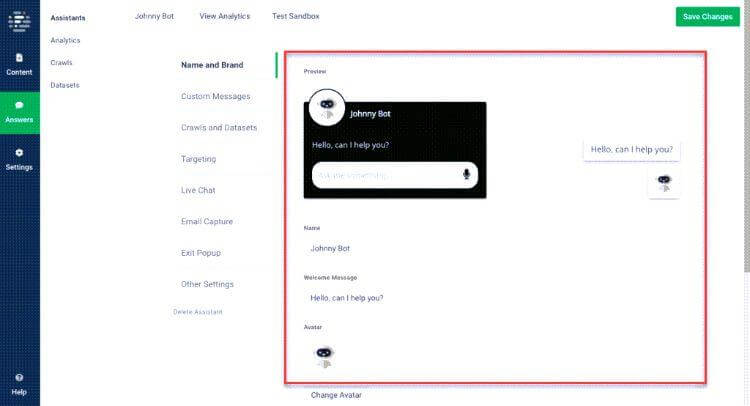 Everything is categorized within a handy menu, which makes it easy to find what you're looking for.
Pricing: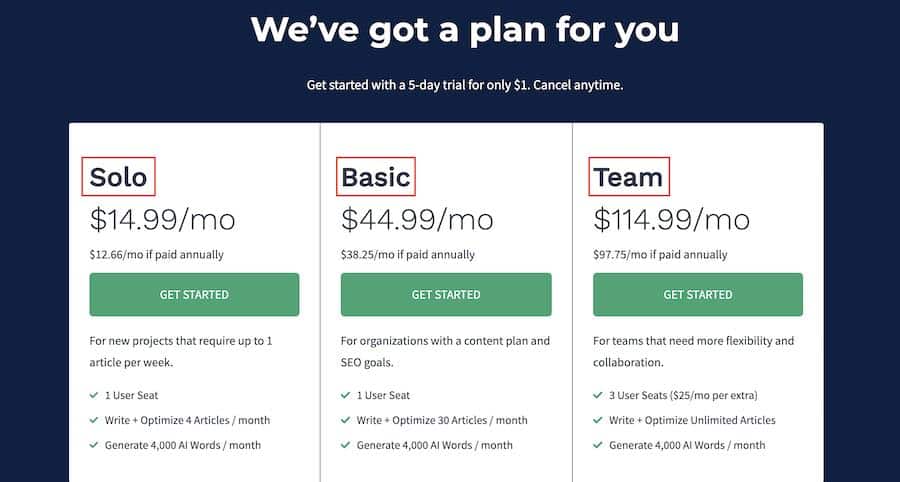 Frase offers these plans:
Solo: $14.99/mo
Basic: $44.99/mo
Team: $114.99/mo
What I Like/Dislike About Frase
Like:
The ability to search the top sites ranking for keywords and compare them to your own is beneficial.
Optimizing your existing pages by tweaking them and making them more SEO-friendly is easy.
Dislike:
The AI-based writing technology is still new and requires refinement.
Product Updates
The Content Analytics feature is now available to help you track your content's performance.
Get started with Frase.
6. MarketMuse.
Best For Content Research.

MarketMuse helps teams automate their research and prioritize the right content.
MarketMuse's AI analyzes your entire domain to uncover topics to focus on or avoid and identify gaps in your current content.
You can be confident that you're covering all the bases and producing the best content for your website.
In addition to taking care of the research for you, MarketMuse also provides proprietary data to help you prioritize your content strategy.
With MarketMuse, you'll have all the tools to produce high-quality, engaging content for your website.
Key Features:
What I like most about their product is that you can research, plan, publish, and optimize your content in one place. Being a huge time-saver, it helps keep everything organized.
I also appreciate that they offer a suite of features to help you execute your content strategy.
You can create complete customer journeys with MarketMuse, which is powerful.
With everything in one place, producing high-quality content that will engage your audience and drive results is easy.
Pricing: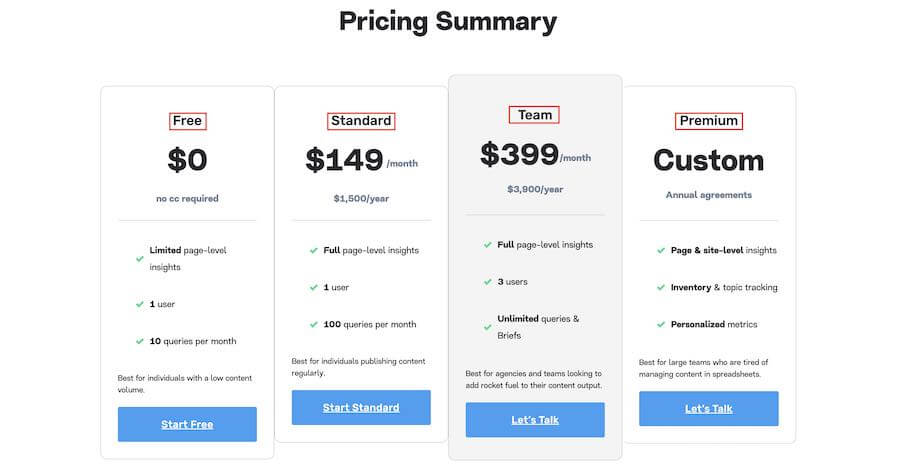 You can use MarketMuse with any of these plans:
Free: $0/month
Standard: $149/month
Team: $399/month
Premium: Contact to schedule a demo.
7. Grammarly.
Best For Proofreading Content.
Grammarly is an AI platform that helps you produce high-quality content by proofreading your writing and suggesting corrections.
Grammarly's suggestions help you communicate more effectively and offer suggestions as you move between apps, social media, documents, messages, and emails.
A few key features set Grammarly apart from other AI content platforms.
First and foremost, Grammarly is comprehensive.
It helps you communicate effectively and as you intend—no matter your writing.
In addition, Grammarly allows users to get suggestions from the app while they write in desktop applications and sites across the web.
Some features include suggested grammar, spelling, punctuation, and even tone corrections.
No matter where or what you're writing, you can rest assured that Grammarly has your back.
Key Features:
Their grammar checker is one of the best features because it can help you communicate effectively and as you intend.
Grammarly also offers suggested corrections for spelling, punctuation, and even tone.
You can also use their style guide to help you write better and faster.
Pricing:

Grammarly comes in at these pricing plans:
Free: $0
Premium: $12.00 monthly
Business: $15.00 monthly
What Are AI Content Platform Options?
AI Content Platform Options can help you create content for your website or blog.
With AI content creation tools, you need to provide a few keywords, and the tool will take care of the rest.
You can create high-quality content without spending hours researching or worrying about grammar and spelling mistakes.
The Role Of Natural Language Processing
The human language is not a static thing.
It is constantly changing and evolving.
It can be challenging for computers to understand and process human language.
AI tools use NLP (natural language processing) to understand human language.
Combining NLP output with AI writing tools can help you create high-quality content quickly and easily.
Taking care of the entire content creation process with an AI tool can save you time and effort.
With the built-in plagiarism checker that comes with many of the top AI content platforms, you can also be sure that your content is unique and original – despite using NLP keywords that others might have used before.
Creating Short And Long-Form Content
Various types of outputs can be created with AI content platforms.
For example, these tools can easily create long-form content, including longer blog post articles, short stories, and even books.
On the other hand, shorter types of content can be easily created with AI tools.
From email subject lines to blog post outlines, AI content platforms can help you create high-quality content quickly and easily.
With these tools, one can also create video content, develop Google ads, and optimize their website for SEO.
In addition, one can take existing content and repurpose it for different channels using AI content creation tools.
AI Copywriting Tool
While content writing is one part of the content management process, copywriting is a different skill altogether.
Copywriting tools use various data points to generate content designed to sell a product or service.
For example, an AI copywriting tool can help you create headlines to grab attention and make people want to read more.
Another AI copywriting tool can help you develop calls to action designed to get people to take action.
Whether you want to sell insurance, cars, or houses, AI copywriting tools can help you create high-converting content.
Machine Learning
The content generation abilities of AI tools are partly due to the machine learning algorithms that power them.
They can learn and improve with generated content tools considering various available data points over time.
As a content creator, you don't necessarily need to understand how a content creation tool works to use it.
However, if you need to tweak your results to ensure your content is always of the highest quality, then you should understand how machine learning works.
Machine learning is a branch of AI that studies and constructs algorithms to learn from and predict data.
The more data an algorithm has, the better it can perform.
This is why many top AI content platforms use big data to power their machine-learning algorithms.
AI content detectors also use machine learning to identify and recognize patterns in the text.
For example, if an AI content detector finds a sentence similar to one written before, it can tell whether it is original.
Top Users Of AI Content Platforms
As content marketers, various AI content platforms can help with multiple content marketing needs.
From those with content planning needs to those creating short-form content, here are some of the top users of AI content platforms.
Social Media Marketers
First off, AI content creation suits social media marketers.
Social media content can easily be created using AI content platforms' natural language generation abilities.
Marketers can develop short-form content designed to grab attention and drive traffic.
In addition, social media marketers can use AI content tools to repurpose existing content for different channels easily.
Freelance Content Writers
Freelance writers can quickly produce high-quality content at scale using today's AI-powered content creation power.
Besides answering user intent, freelance writers must ensure that search engines provide quality content when publishing content on various websites.
The right writing assistant for freelance content writers can be a game changer in increasing their productivity and earnings, with various use cases to consider.
Marketing Teams
Digital marketing is a significant area of interest for those that use AI content tools.
From generating ideas to publishing content, marketing teams can use AI content tools to automate various parts of their workflow.
At the same time, ensuring that the written content is well suited to a specific target audience makes all the difference in achieving success.
Key Features Of An AI Content Platform
An AI Content Platform is a powerful tool for creating and distributing high-quality content.
It allows businesses to quickly and easily generate an abundance of accurate and up-to-date content that can be used for marketing campaigns, brand building, customer engagement, search engine optimization (SEO) efforts, and more.
The key features of an AI Content Platform include the following:
Automated Content Generation: With automated content generation capabilities, users can quickly create unique pieces of content with minimal effort. The platform uses advanced artificial intelligence algorithms to curate or generate existing content sources from scratch. The generated content is consistent with the user's goals and objectives while saving time and money.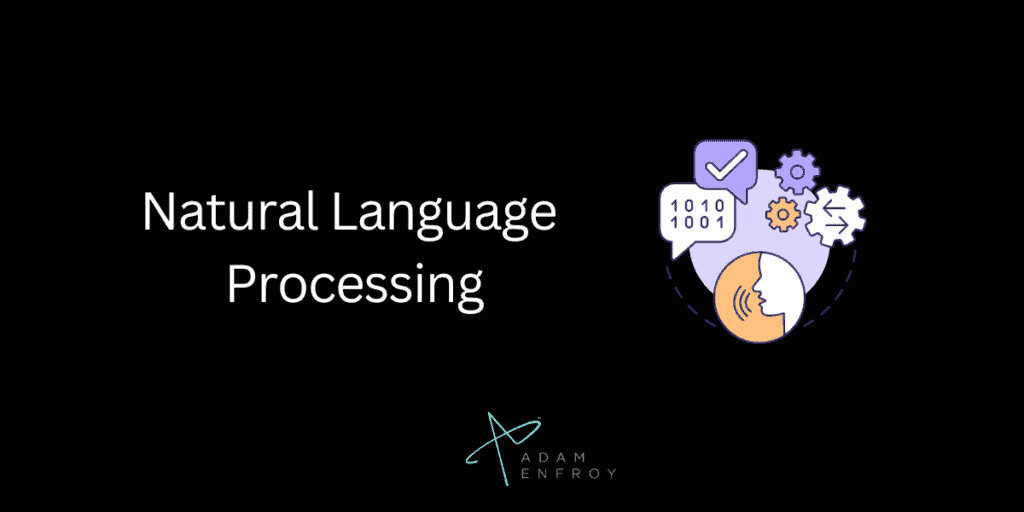 Natural Language Processing (NLP): Natural language processing enables users to create natural-sounding text that reads like a human writer. NLP systems use algorithms to analyze language patterns within sentences and paragraphs to understand the context and meaning behind words. The platform accurately generates quality content without sacrificing the accuracy or readability of the text.
Machine Learning (ML): Using machine learning models, an AI Content Platform can auto-detect patterns in data sets that are too large or complex for humans to identify manually. ML models enable businesses to quickly uncover hidden insights from large volumes of data which can then be used to influence decisions about future strategies or campaigns.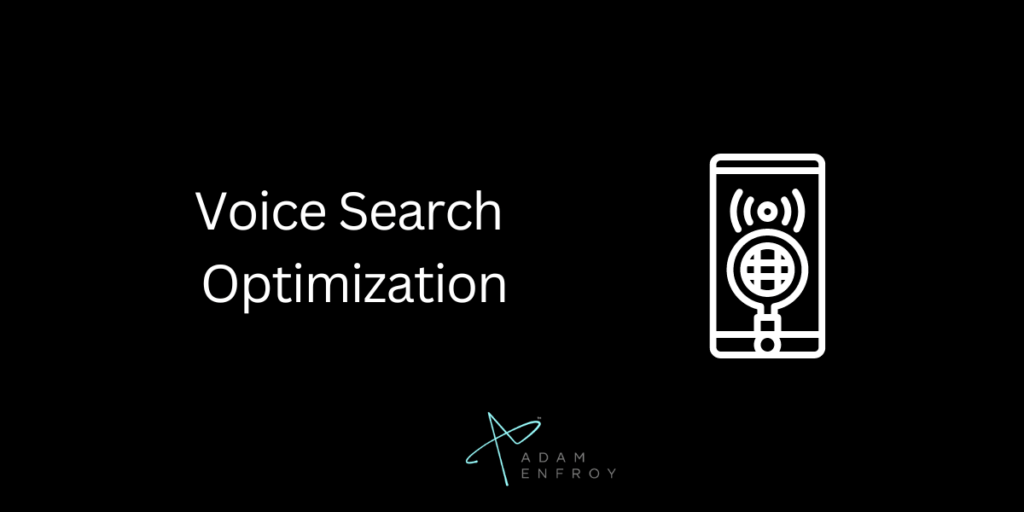 Voice Search Optimization: With voice search optimization capabilities, businesses can ensure their content is optimized for traditional typing searches and voice search requests made through devices such as Amazon Echo or Google Home products. This feature helps companies stay ahead of their competition in terms of SEO rankings while also providing a better experience for customers wisn'they're searching for information online via voice commands.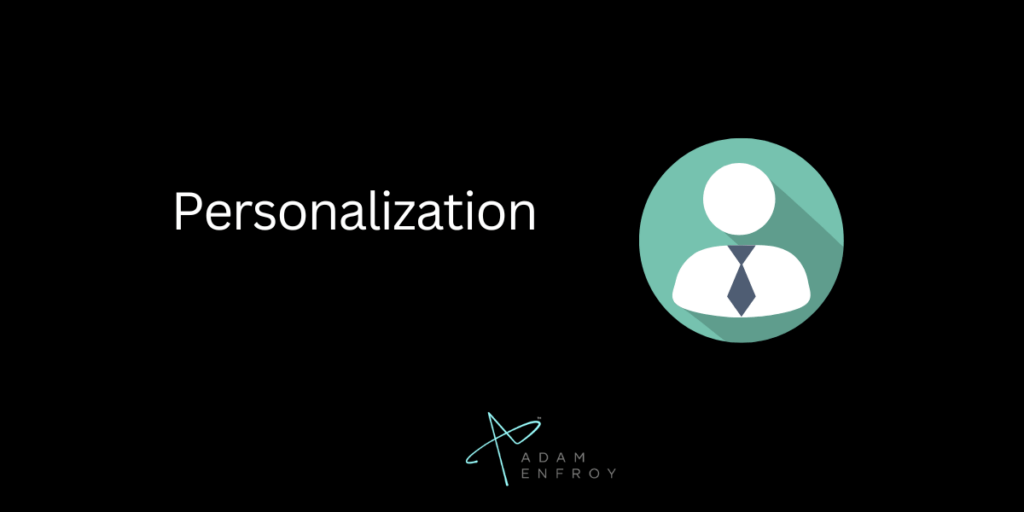 Personalization: An AI Content Platform enables businesses to customize their content based on individual user preferences such as location, device type, interests, and other demographic factors. Users receive relevant and targeted information tailored to them based on their needs and interests rather than blanket information sent out across all channels indiscriminately.
Analytics & Insights: Advanced analytics and insights features allow businesses to measure their campaigns' performance and understand what is working, what isn't, and why. These insights can inform decisions about future content strategies or movements to maximize ROI.
Integration With Other Systems: The platform should integrate with other systems, such as CMSs (content management systems) or CRM (customer relationship management systems). All of the data collected from users is stored in one central repository, which other stakeholders can access throughout the organization for analysis and insights-gathering purposes.
Wrap Up.
No matter your needs, there is an AI content platform that can help you with your content creation needs.
These platforms use the power of artificial intelligence and can help you generate high-quality content at scale.
In addition, they can also help you repurpose existing content and ensure that it is well-suited to your target audience.
Have you tried any of the above marketing tools?
Which one did you like best?
Let me know in the comments below.
Further reading on AdamEnfroy.com: If you want to use any of the above tools to find freelance writing jobs, now is one of the best times.
Check out this Content At Scale review for a tool to help you create bulk AI content.
Disclosure: I may receive affiliate compensation for some of the links below at no cost to you if you decide to purchase a paid plan. You can read our affiliate disclosure in our privacy policy. This site is not intending to provide financial advice. This is for entertainment only.