What is a Webinar and How Do They Work? (Sales Guide 2023)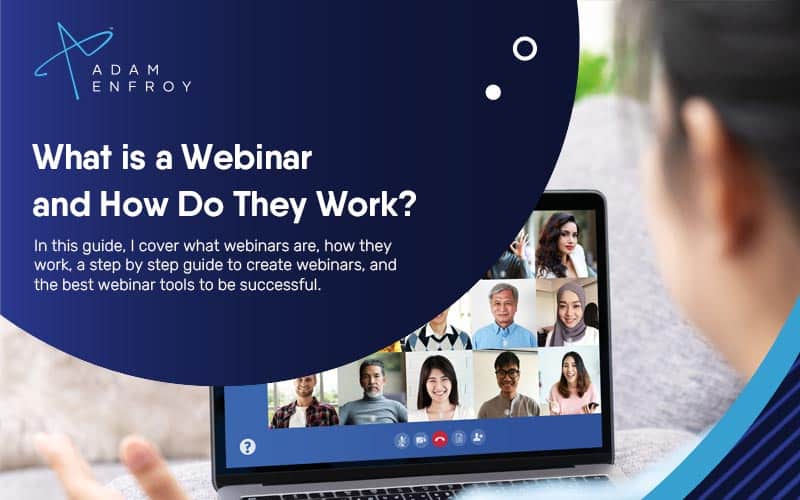 Are you looking for a content marketing tool that drives higher conversions?
With over 60% of marketers already using webinars, it's clear that they're a powerful tool.
But don't be fooled – hosting a successful webinar takes more than hitting the "start" button.
To get you started with webinars, this guide covers the following:
Let's get started.
What is a Webinar?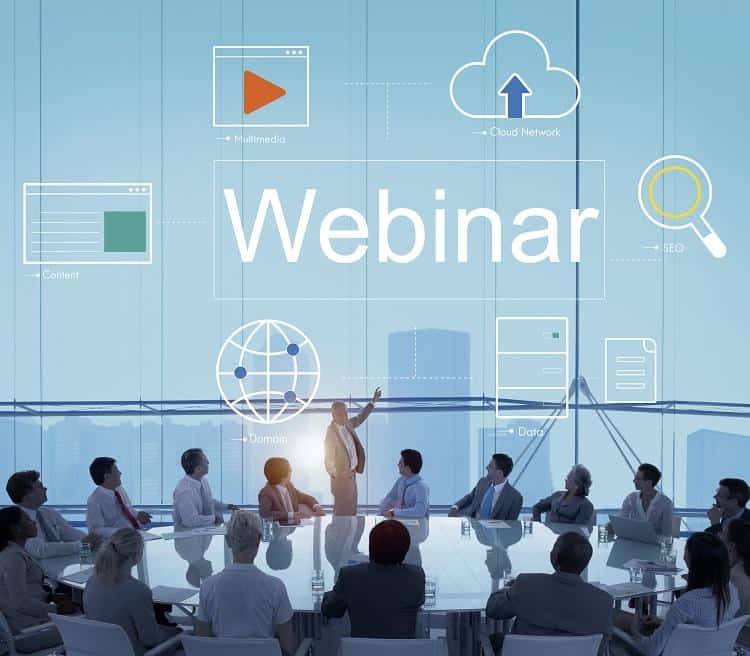 Webinar is the short form of "Web Seminar," i.e., a meeting or conference held in a virtual environment.
Webinars happen via webinar software as video presentations, workshops, or training classes.
Usually, webinars are hosted and shared with the audience in real time, also known as live webinars.
In exceptional cases, they can be pre-recorded and then shared with the viewers at a particular date and time or even uploaded on social media sites for distribution.
The reason webinars are so very effective is that, unlike regular videos, here, there's a concept of live interaction between the hosts and the attendees.
Whether the webinar is live or not, it usually has a means by which the attendees can ask questions and collaborate with the hosts.
Most webinars are business-related and are used to share ideas and updates with a target audience. Webinars are also great for nurturing meaningful relationships, creating and spreading brand authority, and launching new products or services.
In short, you can use a webinar to replace any regular face-to-face interaction and place it in a virtual environment.
All one needs to create a webinar is an internet connection, a computer, and webinar software tools such as GoToWebinar.
What makes webinars unique is that, unlike a physical seminar, where the organizers book a venue and the attendees have to visit there, a webinar is virtual.
So, audiences worldwide can attend these meetings and derive value.
Purpose of a Webinar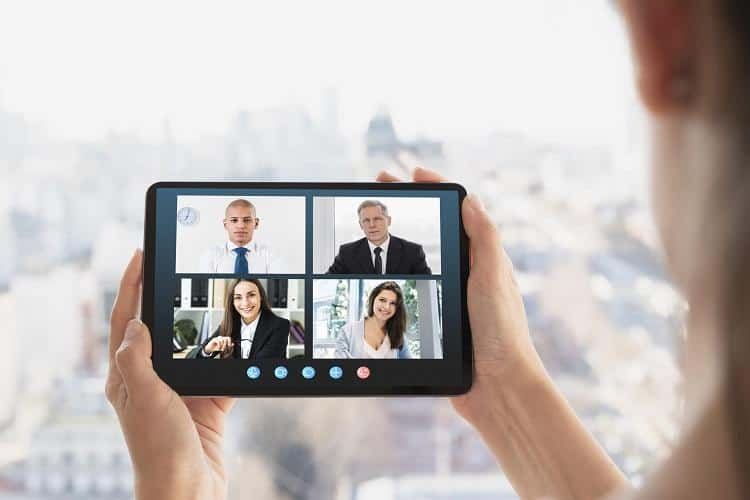 The primary purpose of webinars is to provide a marketing channel.
However, that's not the only purpose you can use them.
The following are some of the different types of webinars that you can usually spot on the internet.
1. Marketing Webinars
Marketing webinars are the most common type of webinar, mainly used for lead-generation purposes.
Successful webinars also open the doors for strategic collaborations and give you access to a broader market.
They also help to improve your credibility as an industry leader in your niche.
2. Educational Webinars
The next popular webinar type you can find is educational webinar presentations.
Businesses are increasingly using webinars to train and upskill employees.
Webinars are also excellent tools for colleges and universities to cater to an international student base.
3. Product Demo Webinars
Webinars are great for launching and demonstrating new products.
Businesses can gauge customer interest in a product through webinars before launching it.
They also allow customers to get a first-hand experience of the product.
4. Onboarding Webinars
A user onboarding webinar for new employees or customers plays a significant role in maintaining business relationships.
In general, it's 5x more expensive to acquire new customers than to retain existing ones.
A great webinar can go a long way toward making the onboarding and retention process easier.
Apart from the above, you can use webinars for other purposes, such as holding question-and-answer sessions and interviews.
They can also serve as live events where you can discuss common queries and how-tos regarding your products or services.
You can even address customer complaints and queries directly through a webinar.
That's not all, however, since you need not always host webinars with a plan.
They host online events for sharing PowerPoint presentations, whiteboard discussions, and for brainstorming in general.
Such interactivity is the essence of web conferencing and allows the alleviation of multiple pain points, a major one being the need to be physically present for a meeting.
In the next section, we'll briefly examine how webinars achieve this.
How Do Webinars Work?
Now that we know about the different types of webinars, it's time to understand how webinars work.
A web seminar, like a physical one, should also happen on a particular date and time.
And as for the venue, it can be a webcast on your website or through social media live streams.
Before the event, you need to set up a landing page for the webinar and inform the target audience to register.
Then, you webcast the event at the designated date and time via webinar tools.
Generally, webinars can serve any one or a combination of the abovementioned purposes.
The target outcome of the webinar can be improved brand awareness, increased conversions, or a more significant number of leads collected.
Ideally, it should be a combination of it all.
I've already mentioned that a webinar is usually a live virtual event.
However, webinar hosts almost always make it a point to record them.
Recording them has a twofold purpose, the first being that you can use the recording for future reference.
The second purpose is in terms of content marketing.
Webinar content can be repurposed and shared as evergreen content.
You can distribute the event through social media, which can be a continued source of value for your target audience.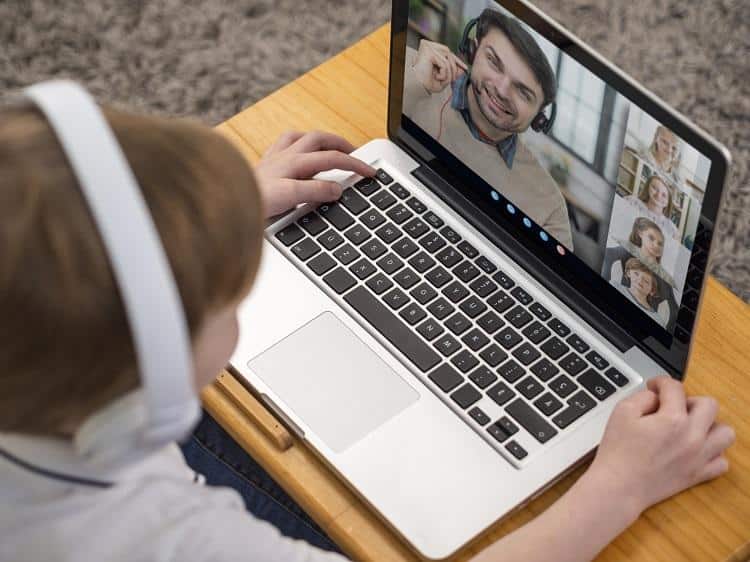 Why Are They Effective?
Knowing what a webinar is and how to use it effectively is essential for anyone looking to take their business to the next level using this tool.
While the basic premise of a webinar is relatively simple – it's a web seminar conducted between a host and participants – there's more to it than that.
Specifically, their effectiveness depends on critical factors, which I'll explain below.
1. They Are Convenient For Participants And Hosts
Clicking a link and connecting to a webinar software platform that hosts your webinar is much more convenient than traveling to a physical location to hear someone speak.
Webinar attendees don't have to worry about taking time out of their schedule to commute, and they can participate from the comfort of their own homes or office.
In addition, webinar hosts also benefit from the convenience of not having to rent out a physical space or worry about the logistics of hosting an in-person event.
2. You Can Reach A Large Audience With Little Effort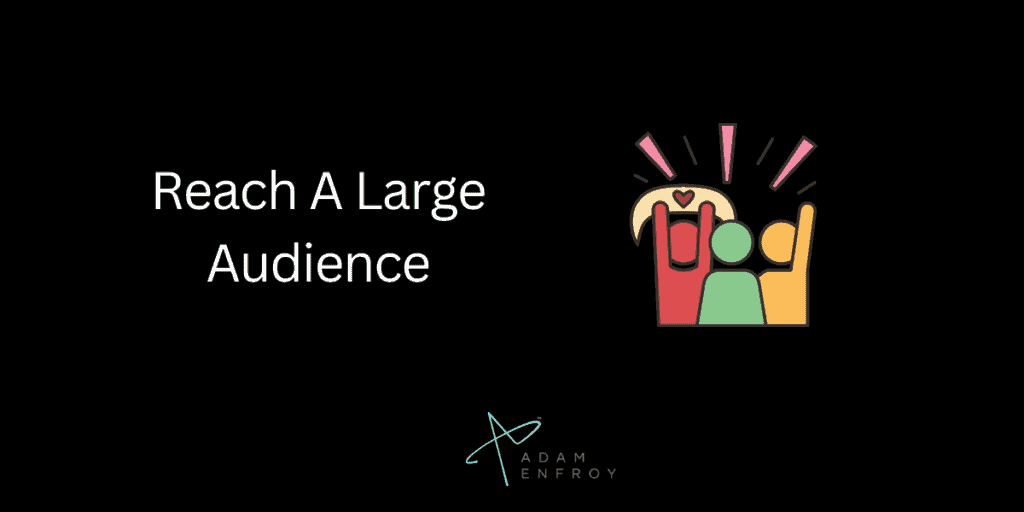 Whether running a pre recorded webinar or an educational one to build awareness for your brand or a live webinar to close sales, you can reach a large audience with relatively little effort.
If one wants to sell in a one-to-many context, an online seminar is one of the best ways.
3. Webinars Are Interactive
Your webinar format can also determine how interactive your webinar will be.
Many webinar hosting software will allow participants to ask questions through a chat box; some even allow participants to come live to ask questions through video or audio interaction.
From the webinar registration page to the actual event, there are opportunities to make your webinar more interactive and engaging for participants.
4. You Can Generate Leads With Webinars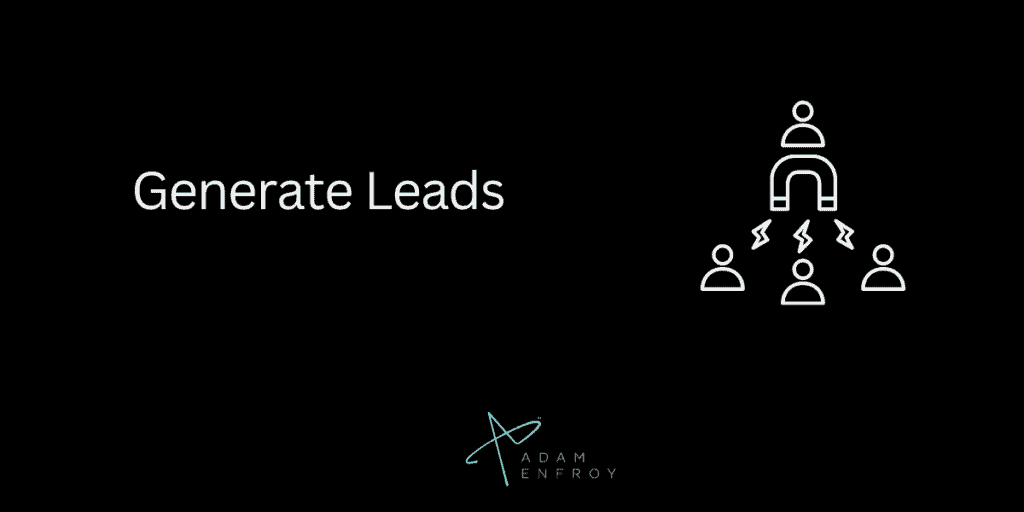 Generating leads should be one of your primary business goals when selling products or services.
Having webinar marketing campaigns that reflect your business goals in this area allows you to prime your webinar participants and qualify them to ensure they are well-suited when you make your sales pitch.
5. You Can Build Relationships With Webinars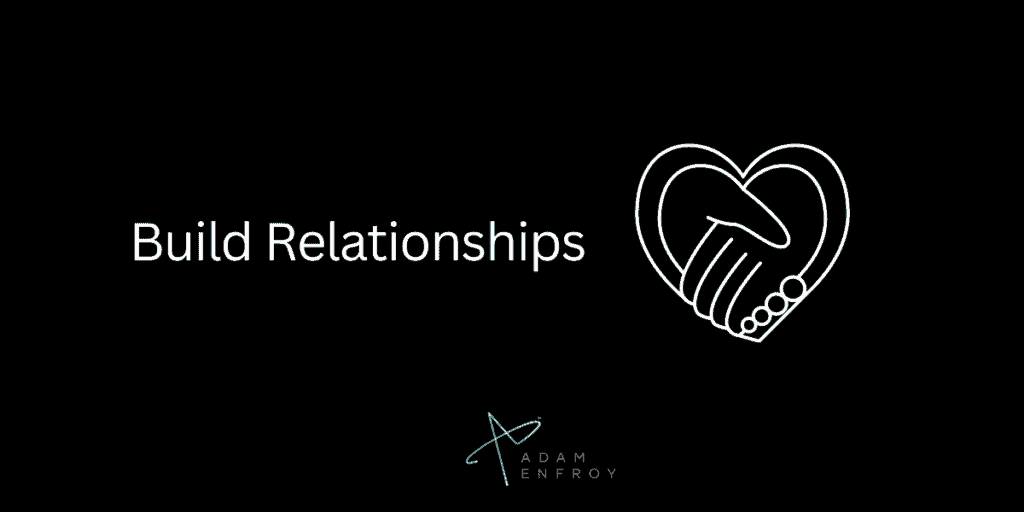 An audience that knows, likes, and trusts you is essential for any business, and a webinar is a great way to build those relationships.
A webinar offers participants the chance to get to know you and your business better while also providing an opportunity for you to get feedback from participants.
Getting to know your participants is a much better way to do business than the traditional one-way street model, where companies attempt to sell to customers without interaction.
6. Webinars Are Cost-Effective
Compared to traditional conferencing methods, webinars are much more cost-effective.
The functionality of a webinar is also much more robust than other video conferencing software, which means you can get more value for your money.
You can host a professional and engaging webinar without breaking the bank by simply requiring an internet connection and a plan of what you'll discuss on your webcast.
What Makes Webinars Such Important Marketing Tools?
In the age of social media, digital interactions are replacing face-to-face meetings in the business world. In such a situation, webinars have emerged as a great marketing tool.
Especially for B2B marketing, webinars are essential for lead generation and conversion.
With webinars, your business can reach the same marketing and sales targets as physical seminars and conferences.
Here are some of the many reasons why webinars are such useful marketing tools:
They help create a relationship with existing as well as potential clients
They enable clear communication with prospects, business partners, and industry peers
Through capturing contact details of attendees, webinars help grow your lead list
They allow you to spread the word about your brand across the world
The webinar platform will enable you to build human connections that last in the long run
As a direct result of the above, major corporations are adopting webinars as critical marketing tools.
Best Tips For Running Effective Webinars
Knowing how to host webinars effectively is not always easy, especially if you're new to the process.
To help you out, here are a few tips to consider.
Keep It Focused
No one wants to attend a real-time virtual event that's all over the place.
The same applies to online webinars – having a plan and sticking to it during your webinar presentation is critical to engaging your audience and ensuring they stay until the end.
Having a moderator can be helpful in this regard, as the person can keep both the host and the live audience (if they're actively participating) focused on the topics at hand.
Get The Proper Tech Setup
Ensuring that the webinar content gets delivered to participants in a high-quality format is essential for a successful online event.
If you are live streaming, choosing reliable and low-latency software is crucial to avoid issues during the webinar.
A successful webinar depends on having a solid internet connection, good audio quality, and clear video.
Remember that, similar to video conferences, webinars can go wrong quickly if proper care is not taken when setting everything up – so make sure you test your tech setup well in advance.
Make Sure You Rehearse
When creating webinars, consider recording the webinar as a test run or going through the presentation with a few friends or colleagues first.
While webinar platforms and interactive software help you deliver the right content, you should reherse a live event before you go live, helping you avoid any issues.
Doing so will also help you time the webinar and ensure it fits within a set amount of time.
With the human attention span getting shorter, you want to ensure your webinar presentation is engaging and to the point by rehearsing it in advance.
Have A Strong Opening And Close
Hooking up a live audience and ensuring they stay on for as much of the whole duration of your webinar is critical.
The same applies to the end of your presentation, where you will want to make any final sales pitches or calls to action.
Understanding the pain points your audience is going through and explaining what you can do to solve such problems is essential to engage them from the start.
Only having high-quality leads join through your webinar landing page is critical.
The more you can qualify (and, by extension, weed out those not that aren't a good fit), the higher the chance of a successful webinar.
You don't want new customers who are not genuinely interested in what you have to offer and don't believe in the quality of your product.
It is essential to open a webinar strongly by stating who it is for (and who it's not), what attendees will learn, and how people can apply such knowledge in the real world.
Engage With Your Audience
A webinar lets you answer questions during the video conferencing event and turn it into an interactive experience.
Ensure you plan for any potential questions and can answer them as needed.
If you are selling on your webinar, potential customers will have questions about obstacles that must be overcome to make a purchasing decision.
Make sure you are prepared for such situations by having a plan and taking the time to understand what your audience wants from the webinar.
Follow Up With Attendees
When hosting webinars, many focus on the before and during but forget (or don't give as much attention to) the after part.
When these online events are finished, you can focus on building relationships with people considered red-hot leads.
Many webinar platforms offer follow-up features that allow you to contact those that joined your presentation and continue the conversation.
Sending out a simple email thanking them for attending can ensure they remember your brand and what you offer.
You can also include a link to the webinar recording or any additional resources they might find helpful, along with asking them for feedback about their experience.
The key here is not to come across as too sales-y but to focus on providing value to help the person further down the line.
Common Webinar Features
Your webinar's features ultimately depend on the purpose you're hosting the event for.
However, there are some standard features that all webinars incorporate to engage audiences.
In the following sections, I'll take you through some of them.
1. Text-based Chat
No matter your webinar audience's size, text chats are one of the simplest yet most effective methods of engaging them.
Such chats help the audience quickly ask questions and answer any queries you might pose.
Text chats are valuable tools for capturing the audience's attention and interacting with them.
Moreover, the attendees can also attract the presenter's attention using this feature.
Such Q/A-based interaction helps to build trust and establish authority among the audience.
2. Presentations
Like in any regular meeting, webinars can also use PowerPoint presentations.
High-quality slides can leave a lasting impact, mainly for educational webinars or online meetings.
Using a slide-based presentation also makes your intentions clear to the audience.
You can even provide the slides as downloadable, gated content.
Such marketing strategies can go a long way toward increasing your email list's length and providing quality leads.
3. Screen-sharing
For webinars demonstrating a product or a process, it's often essential to share the presenter's point of view with the audience.
In such a situation, screen-sharing features can be helpful as they allow the audience to see what you see.
Doing so has multiple advantages.
For one, when you demonstrate how to use a product, the users can understand and follow along.
Screen-sharing is a more effective tool than using static screenshots.
4. Whiteboards
When explaining a complex topic or idea through a live, on-demand webinar, taking notes or jotting down points can become a hassle.
To overcome this problem, many webinar tools include a whiteboard feature for writing text and drawing images.
Such a feature gives audiences the feeling they are in a classroom with you.
Not only does this give them a clearer idea of the topic, but it also helps them to articulate their thoughts better.
5. Polls and Surveys
While using text chats to answer questions is a good idea, it can get chaotic if your audience is massive.
In such a situation, involving the audience members in polls and surveys can be a good idea.
These tools allow audience members to express their opinions freely and fairly.
Also, analyzing the data from polls and surveys allows you to draw exciting insights regarding customer opinions.
Top Webinar Ideas In Various Industries
Here are a few popular webinar ideas you can consider for your business, no matter your industry.
Bloggers
If you are a blogger, hosting webinars can be a great way to connect with your audience and provide value.
You can use webinars to share tips on blogging, SEO, or even social media marketing.
The topic of making money through blogging is always popular and can lead to some great conversions.
YouTubers
Much like bloggers, YouTubers can use webinars to provide valuable information to their viewers.
Topics can range from vlogging tips centering around making money on YouTube or even advice on building a successful channel from scratch.
Webinars offer an excellent opportunity for YouTubers to interact with their audience and build a stronger connection using another video-based platform to do so.
Ecommerce
For businesses that sell products online, webinars can greatly increase sales and drive traffic to your website.
You can use webinars to provide product demonstrations, share coupon codes, explain how to start an eCommerce business, or even offer exclusive deals when using specific eCommerce platforms.
The key is to think about what would be most valuable for your target audience and then craft your own webinar around it.
Video On Demand Webinars
If you offer a video-on-demand service, webinars can be a great way to promote your content and get people to sign up for your service.
You can use webinars to share trailers for upcoming shows, offer sneak peeks of new episodes, or even host Q&As with the cast and crew.
You can even walk prospects through how an OTT platform works or how to set up a smart TV to watch your content, getting people to sign up for your service.
Web Hosting
If you provide web hosting services, webinars can be a great way to introduce people to your business.
You can use webinars to educate people about the various types of web hosting available, share information about your company, inform prospects about your pricing plans and the features that come with them, and explain what sets you apart from the competition.
Using specific website builders, you can also provide valuable tips and advice on website design and development.
Cryptocurrency
With the rise of cryptocurrency, more and more businesses are starting to accept this form of payment.
You can use webinars to build a customer base seeking information about your company, talk about the different currencies you accept, various cryptocurrency exchanges they can use to buy your products and services, and much more.
You can educate people about this new form of payment and how it can benefit them.
Steps to Creating a Successful Webinar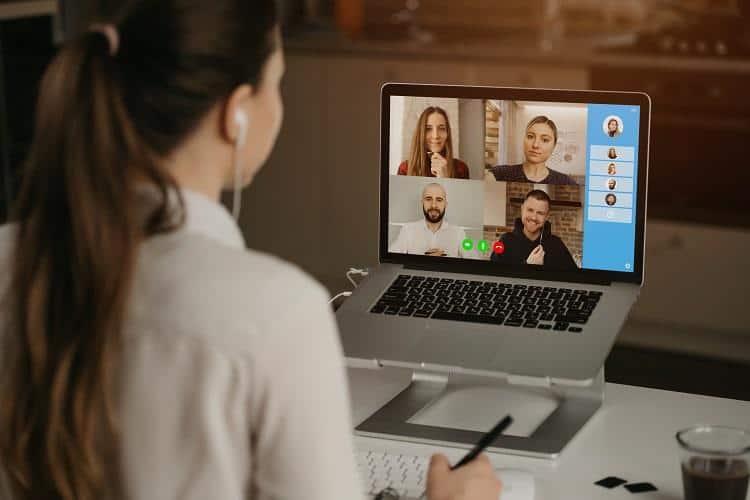 Anyone can set up, host, and record a webinar; the trouble is, not all webinars are created equal.
In the following sections, I'll provide a short, ten-step process for creating webinars that resonate with the audience.
1. Lay Down a Clear Webinar Strategy
Before you even begin to work on the webinar itself, you must create a clear plan of action for your webinar.
Any strategy must involve multiple aspects, such as your target audience persona and end goals.
To better understand this, consider asking yourself some of the following questions:
What is the purpose of this webinar?
What KPIs can I use to measure this webinar's success?
How long should the webinar be?
What should be the core features of this webinar?
How should I distribute the webinar to the target audience?
Answering the above questions will clearly define what you intend to accomplish with the webinar.
Through effective strategizing, you can also derive your audience's size and what tools you need to host the webinar.
2. Scope out the Competition
Once you've planned the end goals of your webinar, now it's time to take a peek at what the competitors are doing.
You're not the only business trying to leverage this marketing tool, so seeing how others use it makes sense.
Attend a few webinars your competitors hold, and see how they are faring. As you do so, make sure to keep a watch on points such as the following:
Are the audiences adequately engaged?
What are the elements that make the webinar a success?
What questions are audiences asking at these events?
Are these questions being satisfactorily answered?
Can you answer these questions better?
How can you improve upon the content that's being served?
Knowing the above should help you replicate successful webinars while avoiding pitfalls.
It can also help decide the content you should serve to your audiences.
After all, hundreds of webinars are being held daily: yours need the material to stand out.
3. Select the Webinar Duration and Date with Care
To execute your webinar successfully, you should start preparing at least a month before the actual date of the event.
You'll get enough time to curate content that resonates with your audience.
It'll also be beneficial in deciding the webinar's duration.
However, the date and time you hold the event are just as important as the duration itself.
The latest reports suggest that Tuesdays are the best time to hold successful webinars.
That said, this is not a one-size-fits-all solution, and you need to experiment and figure out the best time for your target audience.
To do this, you need to perform a demographic analysis of your audience type and ask some of the following:
What type of webinars are they most interested in?
When are they most likely to invest in learning about your business?
In the case of a global audience, what's the difference in time zones?
What length of content are they most likely to respond to?
Often, you won't be able to answer all these questions based on the available data alone.
In such a case, you must conduct split testing routines at different times and see what appeals to your audience.
From here, you should be able to gauge audience interest in the content.
4. Create Conversion-Optimized Landing Pages
Now that you know your webinar's content, date, and time, it's time to tell the world about it.
And the best way to do that is by setting up a smashing landing page. A well-designed landing page can help capture massive leads.
When designing the webinar registration form, include fields for capturing important lead data, such as name, email, and phone number.
However, don't make too many fields mandatory, as this might put people off due to privacy concerns.
Another aspect that you need to take care of is the landing page content.
Ensure you use a tone and language that appeals to your target audience. Include all the essential information about the webinar clearly and concisely.
Finally, I suggest you make the date and time of the webinar as prominent on the landing page as possible.
Also, consider using a countdown timer for the webinar launch to give registrants a sense of urgency.
You can always use a webinar landing page template to get all the above features.
5. Set up a Webinar Marketing Plan
Creating a webinar landing page isn't enough; you need to attract enough people to fill your webinar's virtual seats.
That's where a suitable webinar marketing plan comes into play.
After all, even a brilliant webinar with only a few viewers is headed toward failure.
Promoting your webinar is as essential as spending time preparing it.
To do this, adopt a multi-channel approach and rope in social media experts, influencers, and prominent personalities in your niche.
Industry thought leaders with a large social following could also help your cause.
Your network has a significant role to play here as well.
Spread the word among your social followers and use paid ads and partnerships to boost awareness.
Running free webinars and using them to drive new leads can effectively get your message out and attract more customers.
Your webinar will have a full house before long.
6. Create the Actual Content
While spending time on the above steps, you should also focus on creating your webinar content.
Doing so will allow you to tie in the content to your landing page and marketing plans.
When creating content, it's essential to focus on the visual aspects more. Visual content is widely known to be more effective in capturing audience attention.
Avoid being too salesy or pushy when promoting your products or services.
The primary purpose of any webinar should be to deliver value to the audience.
So, when conducting the webinar, let that take center stage.
When you provide genuine value to the audience, your business promotion takes care of itself automatically.
7. Run a Test
Before you record or stream your webinar, testing it out a bit is essential.
To do this, find a location and time to be free of interruptions, get a small audience, and practice your presentation.
If you're co-hosting the webinar, you must rehearse with the co-hosts and establish a smooth flow.
If everyone can't get together physically, you can always use software such as Zoom to practice virtually.
8. Choose Your Tools Wisely
Hosting a webinar successfully depends on several factors. Among them, the most important is the equipment and tools you use to stream the webinar.
While a good webcam and a stable internet connection are necessary, it's insufficient.
To host your webinar, I recommend you use specialized webinar software.
Also, since most viewers will use apps such as GoToWebinar to attend via mobile devices, make sure your webcast is suited for the small screen.
9. Setup the Ground Rules Clearly
As the host, you don't want to be interrupted in the middle of your webinar.
So, set up and explain the ground rules to your audience at the very outset.
Before beginning, explain the webinar format, Q&A rules, and poll/surveys.
If your audience wants to participate in a hashtag campaign, this is the right time to mention it.
You can also use this time to tease the audience with a freebie that you can offer at the end of the webinar.
10. Be Sure to Follow-up
After the webinar, you must follow up with attendees who showed interest in your services and products.
Personalized follow-up emails can work to convert leads into customers fast and increase your business.
Hurdles to Creating a Webinar (And How to Overcome Them)
We've been focusing on the benefits and advantages of using webinars.
However, they also come with multiple hurdles.
Following are some common hurdles you might face when hosting a webinar.
1. Technical Glitches
Since hosting the webinar depends on communication technology, technical glitches can throw your efforts off course.
Starting from the internet connection to webinar software, anything can malfunction.
To overcome this, always be sure to double-check your equipment before starting with the webcast.
2. Lack of Effective Promotion
I've already mentioned this before, but it doesn't hurt to reiterate: without promotion, your webinar is as good as not being held at all.
Even just promoting isn't enough; you must run the promotions at the right time to attract the right audience.
The best way to ensure that news of your webinar reaches the intended crowd is to use a multi-channel promotion strategy.
Channels such as email, social media, and even paid adverts can be helpful.
3. Proper Success Measurement
Generally, most webinars don't directly sell products, nor are there tickets for attending. So, it can become tough to measure the webinar's success.
After all, if the webinar is not directly helping you make money, it can seem pointless.
For proper success measurement, I recommend you return to the first step when creating a webinar: your goals.
The purpose of hosting the webinar should drive your benchmark for success.
Based on these goals, set up KPIs such as increased website traffic or the number of converted attendees.
Best Webinar Software
Webinar software refers to online tools offering complete webinar hosting support.
There is a wide selection of webinar software to choose from.
Here are some of the most common ones: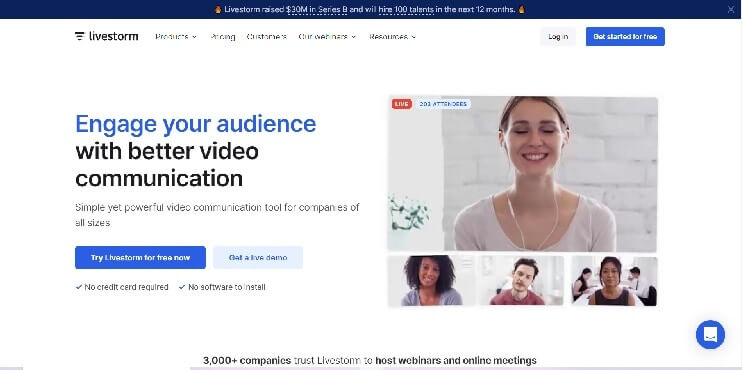 Finally, I must mention Livestorm, which is an excellent webinar tool.
It works on any device and browser and can host most webinar formats.
Not to mention the fact that it's also GDPR compliant and protects your data well.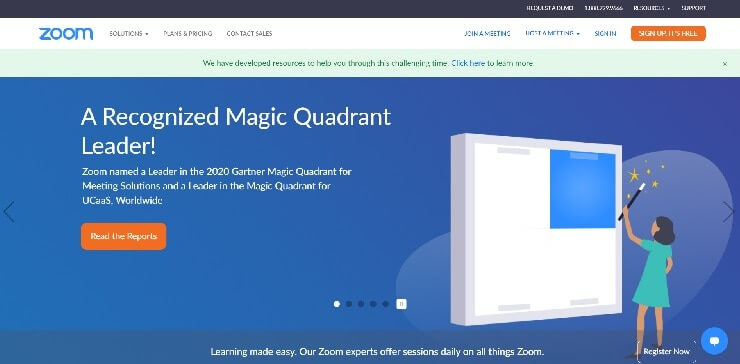 Zoom needs no introduction in today's times of online meetings.
The software provides users with high-definition audio/video, live webcasting, and detailed analytics.
What's more, it even comes with the required tools for audience engagement, such as live chat and polls.
Using Zoom's paid plans, you can host any webinar.
However, it's not best for everyone.
You can look into Zoom alternatives to see which tools might be better for your requirements.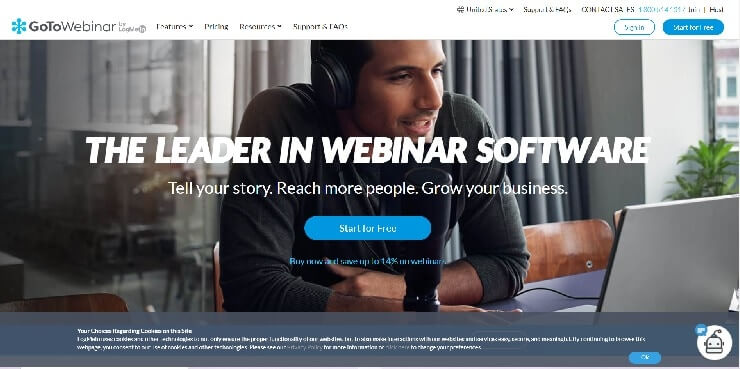 The GoToWebinar app helps simplify webinars; it takes care of all aspects, starting with planning, marketing, audience engagement, and even analytics.
The tool provides multiple templates for webinars, offers custom registration features, and even has options for interactive surveys, tracking, and analytics.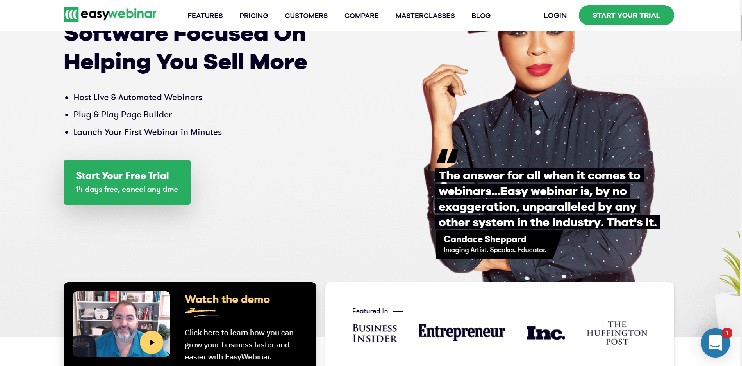 EasyWebinar is best suited for beginners and newcomers to the webinar fold.
It provides a simple, five-step process for creating and promoting webinars.
It also includes tools for tracking customers, which allow you to understand your attendees better.
And the best part is that it integrates with both YouTube and WordPress, thus expanding your reach.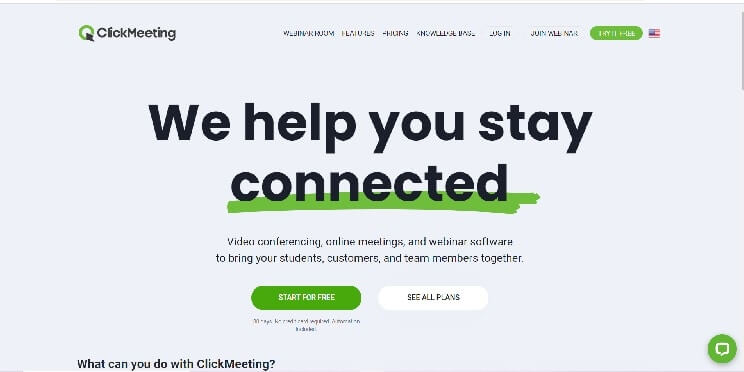 Whatever your webinar format, ClickMeeting makes it easy to stream it.
The tool has options for both live and pre-recorded events.
It even integrates with social media platforms to provide live-streaming capabilities.
Checklist When Running A Webinar
Here's a quick checklist of things to do when running a webinar, before it starts, during the broadcast, and after you're done.
Before The Webinar
Understand how to choose the right webinar software and create an account on the right platform.
Choose a relevant and catchy title that accurately reflects the content of your webinar.
Create engaging and visually appealing slides.
Write a script or create an outline of what you will be covering
If applicable, choose 1 or 2 co-hosts or panelists knowledgeable about the topic.
Promote your webinar on social media and various other marketing channels
Send out reminders to registered attendees a day or two before the event.
During The Webinar
Start on time and introduce yourself and your co-hosts
Engage with the audience by asking questions, taking polls, or running competitions.
Keep an eye on the chat box and answer any questions that come in
Make sure you stick to the allotted time for each section of your presentation
If applicable, deliver your pitch and ask for the sale with a suitable call to action.
Overcome any obstacles your audience might be facing
Close the webinar by thanking the audience for their time and participation
After The Webinar
Follow up with attendees by sending them a copy of the slides or recording of the webinar.
If applicable, reiterate what your offer is all about and what attendees need to do to buy
Ask for feedback from several attendees (you can segment based on behavior) and use it to improve future events.
Analyze the data and metrics from your webinar to see what worked well and could be improved.
Share the highlights and key takeaways from the webinar on social media and other channels.
Plan your next webinar and start the whole process again!
Common Mistakes to Avoid When Running a Webinar
When running a webinar, there are several common mistakes to avoid.
The first one is not having a clear goal for the webinar.
It is essential to have an objective for the webinar and ensure everyone involved understands it.
You can ensure everyone stays on track and on the topic during the presentation.
Another mistake to avoid is not preparing adequately for the webinar.
Having a presentable and engaging presentation with clear visuals, easy-to-understand content, and meaningful data points is essential to capture your audience's attention before they start losing interest.
Additionally, practice your presentation beforehand to feel confident speaking in front of an audience.
Before starting the event, test your audio equipment and internet connection.
Any technical issues can cause delays or interruptions, leading to frustrations from your audience or speakers and a less-than-ideal webinar experience.
Keep in mind the duration when doing webinar planning.
Aim for around 30 minutes; this will give you enough time to cover all relevant topics effectively without risking boredom among attendees.
If it's too short, you may not get enough time to engage with your audience; if it's too long, you risk losing their attention completely.
Wrap Up
As you can see, hosting a webinar is a great way to reach out to your audience and connect with them on a deeper level, giving your business or brand a boost in the process.
With so many use cases and industries that can benefit from webinars, there's no excuse not to start creating webinars today.
Remember that the right webinar platform can make or break your event, so take your time and choose wisely.
Have you ever hosted a webinar before?
What was your experience like?
Do you have any other tips for hosting a successful webinar?
Let me know in the comments below!
Further reading on AdamEnfroy.com: Want to review some of the best webinar platforms on the market right now?
Check out these reviews to learn more:
Disclosure: I may receive affiliate compensation for some of the links below at no cost to you if you decide to purchase a paid plan. You can read our affiliate disclosure in our privacy policy. This site is not intending to provide financial advice. This is for entertainment only.
---
Last Updated on March 18, 2023 by Adam Enfroy