What is a CRM? A Beginner's Guide to CRM Systems in 2023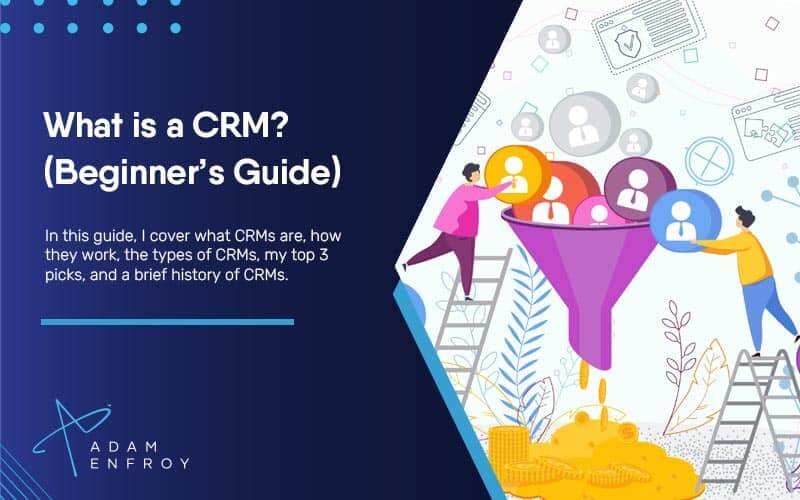 In case you're a business owner or a sales and marketing professional, then I'm sure you've heard of the term CRM.
But the real question is: are you using a CRM to optimize your customer-related business processes? As per current estimates, about 22% of sales professionals are still not using any CRM tool, not knowing what they're missing out on.
Despite the presence of powerful CRM systems, sales teams still use manual methods for customer relationship management.
Email software, spreadsheets, and traditional databases are being used in place of automated processes that could make their lives a whole lot easier.
Given that 75% of organizations plan to use their CRM software to close more deals, in this post I'm giving you a complete guide to what CRM solutions are, how they work, and the different types.
Plus, I'll show you some of the best CRM tools for small business and enterprise customers.
What is a CRM?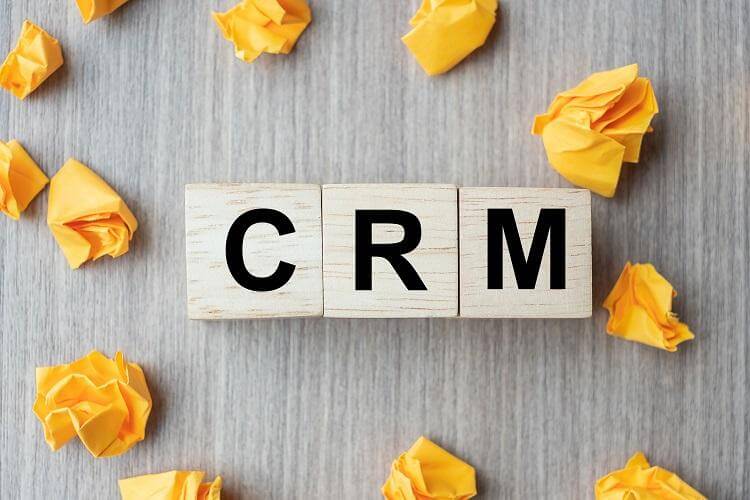 As you've no doubt already learned, CRM is the abbreviated form of customer relationship management. Conceptually speaking, customer relationship management refers to managing customer contact data and using data analytics to optimize customer interactions.
Customer relationship management plays a vital role in the success of any business. As long as your company is able to maintain stable, long term relationships with customers, it's bound to thrive in the short as well as long term.
However, you'll have undoubtedly heard people speaking about "a CRM solution" or "the best CRM platform" in everyday business vocabulary. In this context, CRM refers to a set of software tools that can be used to improve customer interaction with a business and gather essential data about customers.
Using CRM software helps store, access, and manage all customer data from a single point of access. Such a unified data store enables sales and marketing personnel to understand the current state of the sales pipeline. It also allows sales professionals to interact with and take care of customers' needs regularly and provide a seamless customer experience.
However, a CRM solution's job doesn't stop at just gathering and collecting current customer information. It also helps in fast identification of potential customers, gathering new contact data, performing effective follow-ups, and much more. As a result, moving new customers through the sales pipeline becomes an easy process.
A Brief History of CRMs
Although CRM software has gained prominence in the recent past, the concept is decades old. According to experts, the first CRM solutions started to come to the market during the 1980s. While many marketers back then were involved in what was then called "database marketing," the credit for developing many modern CRM concepts goes to Bob Kestnbaum.
However, the first popular CRM software was brought to market by Mike Muhney and Pat Sullivan. Known as ACT (Automated Contact Tracking), their product is still one of the well-known names in the CRM space.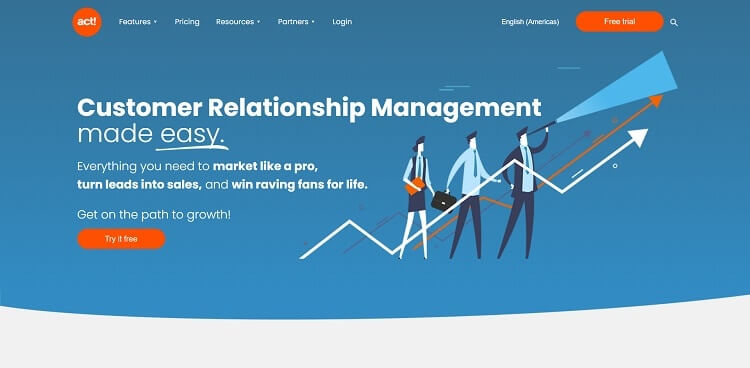 The 1990s saw many more companies and products spring up around the idea of customer relationship management software. Goldmine, Maximizer, and many other ERP solution providers were early entrants in this field.
By the turn of the millennium, Salesforce hit the market with its cloud-based CRM solution and revolutionized the modern business landscape. Since then, the need for more features in CRM software continues to grow, and vendors keep on coming up with newer and better innovations.
In recent times, CRM solutions have grown to integrate social media data, which is essential for modern contact management. Also, with the widespread popularity of smartphones, mobile CRM solutions are slowly gaining traction.
Today, there are many CRM systems, such as Hubspot, Zoho and many more. Most of these are online tools that allow large and small businesses to streamline the sales process, run better marketing campaigns, and automate customer contact tactics.
What is the Purpose of a CRM?
At this point, I'm sure you're asking a simple but natural question: why do I need to invest in a specialized customer relationship management software? After all, the task can be done using freely available tools such as email, spreadsheets, and open source databases. And you'd be right in thinking that.
However, the real utility of CRM software is not in just storing customer contact information but rather streamlining the entire sales and marketing workflow. Let's try to understand this with a simple analogy.
Most people today don't need to remember anyone's phone number anymore. Even if it's your parents or spouse with whom you speak every day, chances are you've got their number saved on your phone. All you need to do is touch their name in the contact list, and the call goes through. In fact, using voice-based assistants, you can make calls just by asking.
Compare that to the old method of searching for phone numbers in telephone directories, notebooks, and business cards. Not only is today's method more effortless, but it also allows you to save a lot of time and avoid hassle.
Now, in a business, customer data is distributed across several touchpoints. These can be the CEO, the marketing head, or even the sales reps. Such haphazard distribution of customer data slows down the sales and marketing teams.
Also, in the absence of a coherent information source, it becomes tough to send personalized messages to leads and convert them into customers. Not to mention that manual data entry methods take up an excessive amount of time and effort.
How Do CRMs Solve These Problems?
The purpose of a CRM solution is to help your business overcome these problems and ensure a flawless customer experience. A CRM helps gather all customer and lead-related data in a single repository, from where you can quickly access it.
By providing a single-point-of-access, CRMs ensure that customer behavior is tracked across every step of the sales cycle. What's more, CRMs also provide salespeople with advanced analytics functionality that helps identify sales opportunities. At the same time, they ensure effective marketing automation.
The result of this is increased customer satisfaction, personalized emails and phone calls, and greater customer retention. Plus, CRMs also guide the customer journey along the entire sales funnel, thus helping them take the required actions towards conversion.
However, CRMs are not only useful in the sales and marketing process; CRM features also play a vital role in customer service and support. Especially in today's multi-channel society, customers might raise a complaint on social media and then follow-up with a phone call.
Using a CRM can allow your teams to track and manage queries across communication channels. Such cross-channel tracking provides both the company and the customers with a unified view of the entire customer service process.
In a nutshell, an effective CRM solution can help your business handle every aspect of customer interaction, from inquiry to sales and beyond. In the next section, I'll give you an overview of how CRMs help your business achieve this.
How Do CRMs Work?
Let's now look into how CRMs help salespeople reach their targets and help a business fulfill its goals. As qualified leads are generated, the CRM software helps to track a potential customer's activity through different communication channels such as phone, social media, and email.
After sufficient data has been collected, the system informs sales personnel about the next possible steps that should be taken to convert the lead. Once the client has responded positively, the business can then make a series of moves for getting sales. Such moves can range from follow-up emails, personalized phone calls, and even in-person visits.
The CRM continues to track the prospect's response to these efforts and triggers another series of sales steps accordingly. In some cases, the CRM can also help forecast customer behavior in real-time, thus allowing sales reps to aid the customer journey.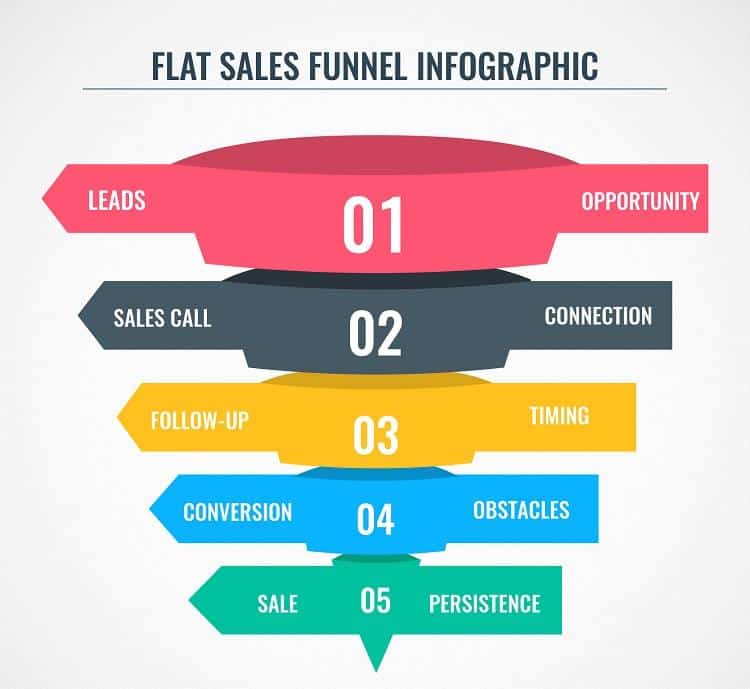 In case the CRM picks up signals of the lead falling away from the funnel, it stops giving this prospect much importance and directs the sales teams towards more likely leads. Doing so helps the sales and marketing channel their efforts in the most profitable directions.
Apart from tracking the prospects across channels, CRMs also generate valuable analytics data, such as customer demographics and preferences. Such data can provide valuable insights into a customer's journey.
Advantages of Using CRMs
Now that we know how CRMs work, let's look at some of the many advantages that your business can gain from using them. I've collected the most significant benefits here so you can get a clear snapshot of how CRMs help to boost your profitability.
Provide holistic knowledge of customer behavior
Aid in segmenting customers according to demographic factors
Improve customer retention
Help in selling better and faster
Allow providing personalized customer service
Ensure flawless, personalized customer communication
Aid in providing better security for customer data
Improve the sales process through intricate tracking of tasks
Provide a single interface for viewing all customer and lead information
CRM marketing tools make it easier to manage and track your marketing campaigns
Perhaps it's due to the above advantages that the customer relationship management tools market has emerged as the world's largest software segment. The CRM industry is expected to hit more than $80 billion in revenue by the next five years, so the growth isn't stopping anytime soon.
What Are the Different Types of CRMs?
Here I'll discuss the many types of CRM solutions you can get in the market today. Apart from custom-made CRM solutions that are tailored to specific businesses, CRMs can be divided into the following five types:
Operational CRMs
Analytical CRMs
Collaborative CRMs
Campaign Management CRMs
Strategic CRMs
All the above CRM solutions have different features and pricing options, and cater to different needs. In the next sections, I will give you a glimpse into how each of the above types of CRM software operates.
1. Operational CRMs
This type of CRM software works to provide sales, marketing, and customer support teams with a unified view of the present and potential customer base. Using this type of tool, information about all contacts can be structured using standard procedures.
What's more, the tool even provides options for automating tasks related to marketing, sales, and service. Such automation allows all the above departments to work in tandem to capture, nurture, and convert new leads.
Operational CRMs work well for most business types. Since this tool type focuses primarily on customer operations, it's best suited for e-commerce businesses with a heavy focus on customer loyalty and support. It also helps in streamlining workflows, data organization, and cutting down on repetitive tasks.
2. Analytical CRMs
As the name suggests, this CRM type helps you gather better customer behavior data and make sense of the collected information. Analytical CRMs can collate data based on multiple customer channels and contact points, leading to a holistic understanding of customer preferences.
Analytical CRMs help companies track and derive insights from customer behavior along sales funnels. Then, using the collected data and applying data mining principles, this software type recognizes patterns and metrics that can boost customer experience. This way, companies can make better business decisions in less time.
While there are CRMs for startups and small business, analytical CRMs are typically not suited for such organizations which don't have much in-house data already.
However, if you're an established business with reams of data from which you can mine insights, analytical CRMs can be the best bet. This software tool lets businesses build targeted strategies based on customer preferences.
3. Collaborative CRMs
Collaborative CRMs work by facilitating smooth sharing of information across different teams in your organization. Unlike operational CRMs, which emphasize sales and marketing, collaborative CRMs primarily focus on providing better customer service.
Using this type of CRM solution lets different departments exchange information easily. As a result, professionals get unfettered access to customer data that's otherwise siloed across multiple locations.
The two primary features of Collaborative CRMs are Interaction Management and Channel Management, which aim to improve customer interactions across touchpoints. Overall, these tools provide a holistic approach to managing customer information and disseminating the same across departments.
Collaborative CRM solutions are best suited for businesses that have to operate with multiple departments. It's also well-suited for companies that want to improve customer retention and loyalty.
4. Campaign Management CRMs
This CRM type is actually a blend of both operational and analytical CRMs. It provides your business with the options to collect and analyze customer data, thus facilitating the running of sales and marketing campaigns.
In case your primary purpose in using a CRM is to use customer information for running campaigns such as email marketing, this is the tool for you. Such CRMs often integrate with marketing software such as MailChimp to provide campaign management facilities from within the CRM itself.
5. Strategic CRMs
A variant of the collaborative CRMs, this type of software tool also focuses on the customer journey. But the difference is that it provides detailed insights about customer behavior and lets you customize the way you interact with customers in the long run.
If you're a business focused on nurturing long-term and valuable customer relationships, then this is the tool for you. Business models that focus on short campaigns and fast, on-off sales are unlikely to benefit from this tool.
Apart from the above, CRM software can also be divided into on-premise and cloud-based variants. Here, the difference lies in how the software is deployed: for an on-premise CRM, the entire software is located on the company's internal servers.
On-premise deployment ensures that absolute privacy is maintained, and CRM data doesn't have to travel on the external internet. However, most maintenance tasks need to be taken care of by the buyer of the software.
In contrast, cloud-based CRMs offer a SaaS (Software-as-a-Service) model, which ensures location-independent access. At the same time here, all the maintenance tasks are taken care of by the service provider.
Which CRM is Best For Your Business?
As you can understand, there are many overlaps between the different CRM types, and you can find more than one functionality in the same software. That's why it's essential to keep the following in mind when selecting a CRM for your business.
First, you need to build a checklist of your CRM requirements. The checklist will help you understand whether you need a specialized CRM type or not. Also important is to factor in your business niche, as it will undoubtedly influence the CRM type.
Then, take stock of the different products in the market. There are many CRM solutions available currently, both free and paid. However, money shouldn't be the only thing on your mind when selecting a CRM for your business.
Instead, focus on the solution type and the capabilities of the CRM vendor. Do they offer proper support? Is the CRM an on-premises tool or available as a SaaS solution through the cloud? These are some questions that you need to ask.
Finally, don't forget the customization factor. Not every CRM will be precisely suitable for your business straight out of the box. So, it would be best if you looked into its customization capabilities to understand whether it can be made suitable for your needs.
Finally, you can also send RFPs to help in your search. While this is not mandatory, it can be beneficial in reaching the right decision.
What Are the Best CRM Tools?
Deciding on the best CRM tools is not an easy task, and there are a large number of variables that you need to take into consideration. From sales CRM to free CRM solutions, you have a plethora of choices to select from.
With that in mind, I will now share a brief overview of some of the significant CRM tools available in the market. Here I'm listing the top three CRM tools.
For a complete list of the best CRM tools available on the market, click here.
HubSpot CRM is one of the new entrants to the market but has been able to gather a significant following within a very short time. Due to its intuitive design, easily navigable user-interface, and complete marketing support, HubSpot has become the CRM of choice for many businesses today.
Using HubSpot CRM, sales and marketing professionals can easily capture, nurture, and track sales leads. The software also provides capabilities such as email tool integration, sales pipeline data overview, and AI-based chatbots.
And the icing on the cake is that you get all this for free; HubSpot's complete product is available for free download and use. In case your business requires advanced capabilities, you can opt for a paid upgrade.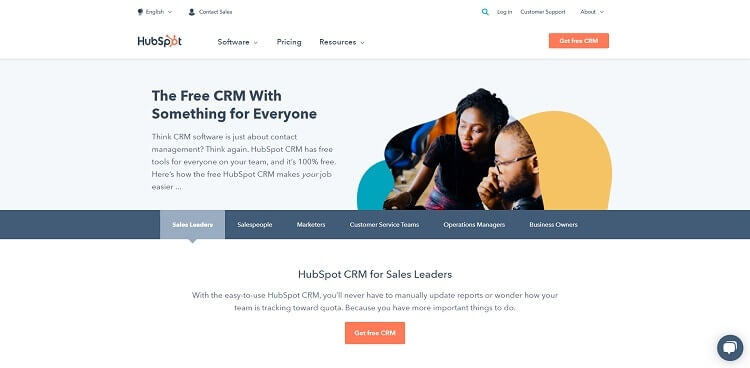 If you're a small-to-medium business looking for an affordable CRM solution, then Zoho is the one for you. With over 150,000 global customers, ZOHO CRM is one of the best Analytical CRMs on the market.
With features such as data analysis and insight derivation, advanced reporting, and sales enablement, ZOHO provides you with a complete 360-degree view of your business. What's more, you can also integrate with over 100 third-party apps.
Freshworks (formerly:Freshsales CRM) incorporates Artificially Intelligent features that aid in enhancing lead management and sales.
This CRM helps to guide you along every step of the customer journey and select the leads which are most likely to convert.
Freshworks integrates with other digital marketing tools such as MailChimp, Piesync, and Zapier. It also includes RESTful APIs that allow easy data manipulation capabilities. And on top of everything, it's GDPR compliant, so you don't have to worry about privacy.
Final Words
With that, I hope you now have a clear understanding of what a CRM is and how it can benefit your business.
Before signing off, I'd like to mention a few more things about CRMs in general. A CRM is nothing magical; it's simply a tool that can help your business create a holistic customer experience and enhance the movement of leads through the sales pipeline.
But, just as the right CRM can make your business grow, the wrong one can result in sales taking a plummet. So, make sure you evaluate every aspect of your business before settling on the right CRM.
Further reading on AdamEnfroy.com: For more information on CRMs, check out my guide to HubSpot vs. Salesforce and Monday's CRM list of features that can help you grow your business.
Disclosure: I may receive affiliate compensation for some of the links below at no cost to you if you decide to purchase a paid plan. You can read our affiliate disclosure in our privacy policy. This site is not intending to provide financial advice. This is for entertainment only.