How to Monetize Instagram in 11 Unique Ways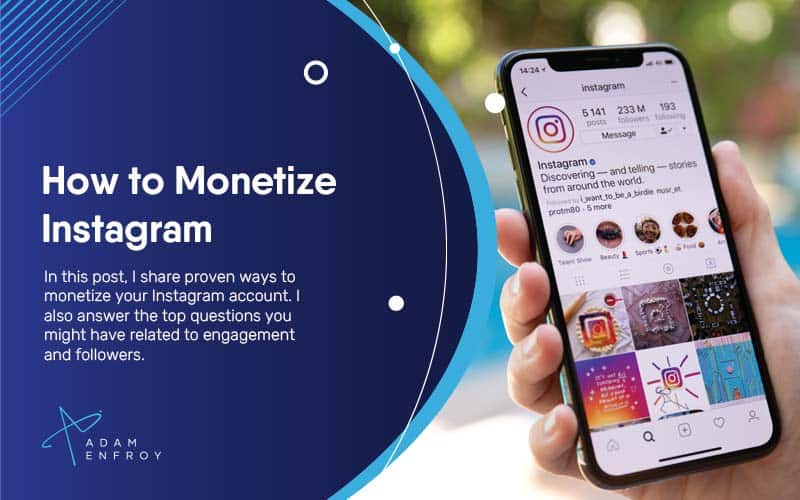 Are you looking for ways to monetize your Instagram account?
While you might have heard that monetization on this platform is not as easy as it was a few years ago, there are still plenty of opportunities for those serious about making the most of Instagram.
My own Instagram account is proof of this, having grown my followers as I focused more on producing quality content and engaging with my audience.
Monetizing your Instagram can also open up several doors for you online.
Whether you're looking to land sponsorships, collaborate with brands, or even use an online course platform to launch your own digital products, the right monetization strategy can help.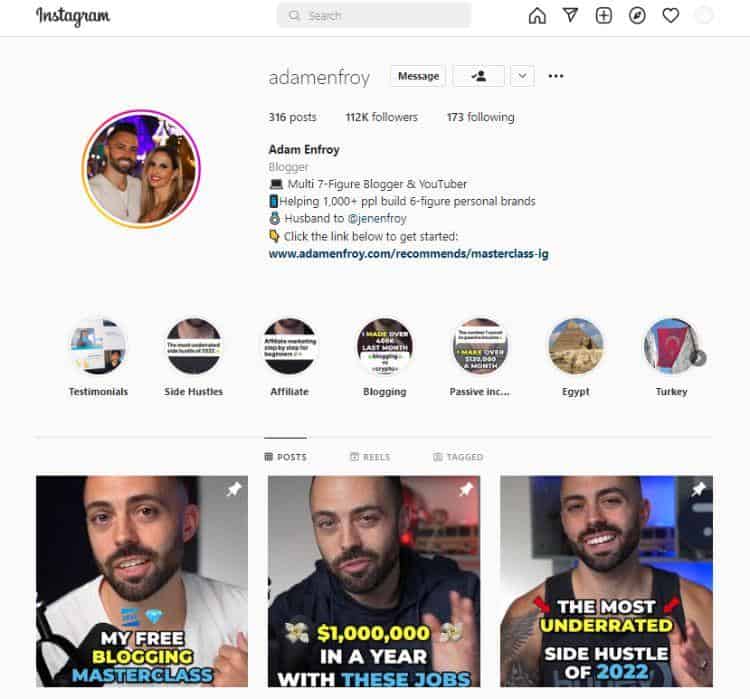 In this post, I'll be sharing unique ways to monetize Instagram, all of which have been tested and proven to work, so if you're looking for ways to monetize your Instagram account, here are the best ideas you can try.
The Best Ways To Monetize Instagram.
Here are the best ways to monetize your Instagram account.
1. Become An Affiliate
Your Instagram page offers you an excellent opportunity to promote products you find value in and get paid for your efforts.
All you need to do is find affiliate programs that fit your niche and that your followers would be interested in, and use your unique affiliate link to share them with your followers.
Depending on your agreement with the vendor, you'll typically earn a commission whenever someone clicks on your link and makes a purchase.
This is one of the easiest ways to monetize your page, and it can be pretty profitable if you choose the right products to promote.
That said, ensure that you only share valuable items that your Instagram followers will appreciate, which will help you build long-term trust and credibility.
As an affiliate marketer, you can also use email marketing software to start building a list of email subscribers so you can promote future products.
2. Create An Instagram Shop
Instagram influencers with a large following can create their online shop using the platform's shopping feature.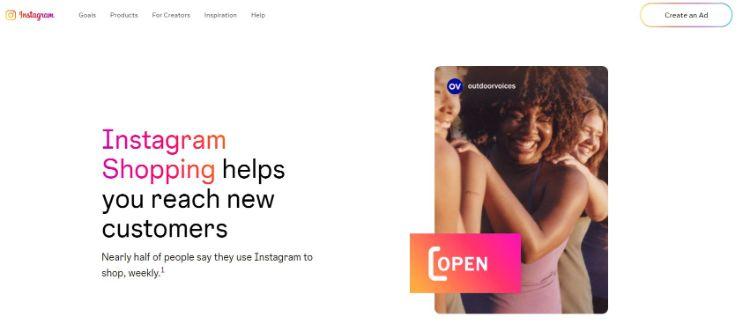 This is a great way to monetize your page if you have products that your followers would be interested in, such as clothes, jewelry, or art.
Selling your own products on Instagram is also a great way to build your brand and get more exposure for your business.
3. Collaborate With Brands On Sponsored Instagram Posts
Sponsored content is one of the most popular ways to monetize an Instagram account.
Here, you get paid by brands to promote their products or services on your page.
You can contact brands directly or work with an influencer marketing agency to find sponsored posts opportunities.
Having partnerships with other brands that provide relevant products or services is also a great way to get more exposure for your brand.
For example, if you're a travel blogger, you could work with a hotel brand on a sponsored post to visit one of their properties, showcase your experience on your page, and provide a link to the hotel's website.
In return, the hotel brand would pay you for the post, the stay, or whatever arrangement you can come up with.
4. Sell Vintage Collections
If your target audience is interested in vintage items, you can use Instagram to sell such stuff.
This is a great way to monetize your page if you have a lot of followers who are into fashion, antiques, or other collectibles.
To get started, take pictures of the items you want to sell and post them on your feed.
Using AI copywriting tools to create enticing descriptions for your products can also help increase sales.
This is one of the most popular methods because it doesn't require much hard work and can be profitable.
Here, you can use arbitrage to source products at a low price and sell them at a higher price on Instagram.
You can find such products on sites like Alibaba, AliExpress, or eBay.
You can also test out various dropshipping ideas without starting a full-blown eCommerce shop.
5. Open Your Own Ecommerce Store
Sending people from Instagram to your online shop hosted on an ecommerce platform is a fantastic way to make money.
To start, create a shop on a platform like Shopify or BigCommerce and begin adding products.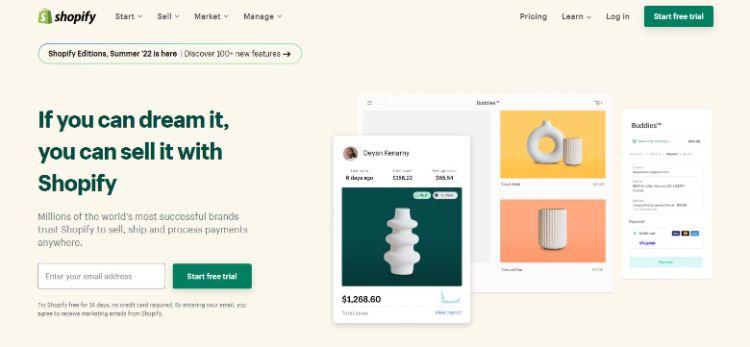 Then, use Instagram to raise awareness for your online store and drive traffic to it.
It's also a good idea to use Instagram Stories and Instagram Live to give people a behind-the-scenes look at your business and what goes into choosing your products.
This will help you connect with your followers and make them more likely to buy from you.
6. Monetize Your Content
When you see creating valuable stuff as an Instagram creator, you will likely have a lot of great content that your followers would love to see more of.
One way to monetize this content is by setting up an account on a membership site platform.
These platforms allow you to charge people a monthly fee to access your content.
This is a great way to earn passive income from your Instagram followers, who would want to get more of you and your content.
You'll also be able to increase your brand awareness in the process.
7. Provide Online Coaching
Influencer marketing also opens the doors for another great way to monetize your skills through online coaching.
This is an excellent option if you're an expert in a particular niche and have valuable advice to share with others.
To get started, various coaching platforms allow you to create a profile and start offering your services.
Whether you're involved in the fitness industry, business coaching, or something else entirely, there's an audience out there that can benefit from your advice.
8. Offer Instagram Marketing Services
When you create valuable content for your business, you can turn your skills into a service you offer others.
If you can use social media management tools and are interested in marketing, you can start offering your services to small businesses.
The possibilities here are endless, but some ideas include developing and managing an Instagram marketing campaign, helping to grow an Instagram page, or providing analysis and reporting.
You can also use your networking skills to brand into other social networks where specific brands want to grow their accounts.
9. Use IG Live Rooms
One Instagram monetization strategy that not many seem to consider is IG Live Rooms.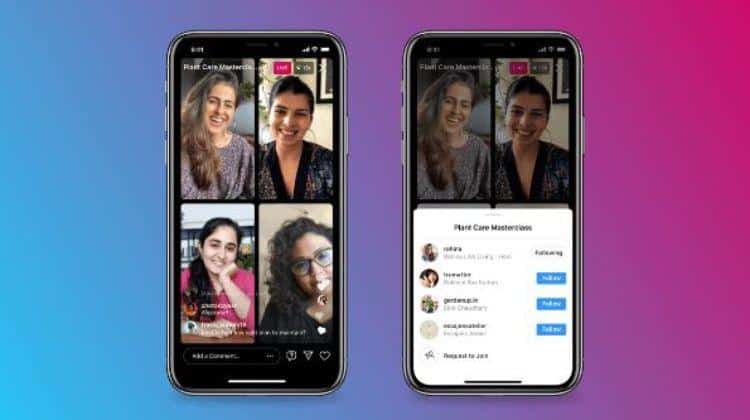 This relatively new feature allows you to co-host a live stream with up to three other people.
You can collaborate with other Instagram creators, interview guests, or host panels and Q&As here.
Providing top-notch content and bringing on other people with interesting things to say will help make your IG Live Rooms more successful.
You'll then be able to monetize this however you see fit.
10. Become A Brand Ambassador
Whether through Instagram stories or traditional posts, you can use your platform to become a brand ambassador.
This involves promoting products or services you believe in and using your influence to generate sales.
While this is similar to collaborations, becoming a brand ambassador is a much longer-term commitment.
It's essential to align yourself with brands that fit your aesthetic and would use yourself.
That said, it's also more lucrative as you can negotiate a higher fee and potentially free products.
Many brands are always looking for new ambassadors, so this is a great way to monetize Instagram if you're creative and have a strong following.
11. Reels Shop Tags
Instagram reels are a relatively new feature that allows you to create short, 90-second videos.
Reels are a great way to show off your creativity and engage with your followers.
And now, with the ability to tag products in Reels, you can monetize your content.
This will allow viewers to click on the tagged products and be taken to a page where they can learn more about the product and purchase it.
How Many Instagram Followers Do You Need To Make Money?
Social media has created a culture of influencers, where people with large followings can leverage their audience to make money.
But how many followers do you need to make money on Instagram?
This is a common question with no easy answer.
It depends on your niche, your content, and your audience.
As part of your marketing strategy, increasing followers should be one of your goals, but it's not the only metric you should focus on.
In fact, you should use other measures to gauge your success.
If you have a small but engaged following, there are many opportunities for you to monetize your Instagram account.
When content creators can dial in and create high-quality content that their followers love, they open up the floodgates to new opportunities.
What Does Influencing Really Mean?
Being able to influence someone means having the ability to change that person's behavior and have a say in the actions they take.
We have all seen so-called influencers with millions of followers who cannot sell a product to save their lives.
The reason is that they have not been able to create a connection with their followers or establish themselves as an authority figure.
The key is to build a relationship with your followers by providing value, whether that's through entertaining content, educational content, or both.
When making money on Instagram (and other social media platforms), your personal brand and the level at which people relate to it are more important than your number of followers.
Entrepreneurs should focus on creating quality content, building a personal connection, and continually working on increasing their engagement rate.
To summarize this section, a high follower count is one of the least effective ways to make money on Instagram; if this is the only metric you consider, you might end up very disappointed.
What's A Good Engagement Rate On Instagram?
Instagram analytics show that anything between 1% to 3% signifies a reasonable engagement rate on Instagram.
If you get around 5%-6% engagement rate, that is a solid engagement rate for the platform, as getting close to, or above double-digit engagement, is not something that many brands achieve.
However, if you get to 10%+ engagement, your content will probably have gone viral due to resonating with a vast audience.
Of course, the engagement rate will differ depending on various factors.
Some brands in highly competitive industries might be happy with anything above 1%.
Prerequisites For Instagram Monetization
Here are some considerations that one must meet to be able to monetize their account.
Should Have A Loyal & Engaged Audience
Your Instagram content should appeal to your audience and provide value.
Irrespective of the number of followers your small business has, you should constantly strive to create a loyal and engaged audience.
Whether you're selling sponsorships, digital products, exclusive content, tutorials, or anything in between, loyal engagement is key to monetizing your Instagram.
Should Have Influence Over Your Following
With the rise of micro-influencers and the competition this brings, influence is now more critical than ever.
Building influence takes time, and you have to be willing to put in the work.
That said, there are things you can do to speed up the process, such as:
Creating great content
Engaging with your followers
Answering questions and offering help
Doing giveaways offering free products or paid partnerships
Collaborating with other influencers in your niche
If you can build influence in your niche, you will be able to monetize your Instagram account more effectively.
Should Have An Instagram Business Account
Social media marketing on Instagram without a business account is possible, but it severely limits your options.
With a business account, you'll be able to access more Instagram monetization features.
You'll also have a panel of in-depth analytics and metrics that can show how well your content performs.
Should Use An Effective Instagram Bio Link
Successful Instagrammers make the most of the one link in their bio and use it to drive traffic to their website or blog.
You can use this valuable real estate to drive traffic to a web-property of your choice, where you can then monetize your traffic in various ways.
Your Instagram Profile Should Be Public
Getting active users to engage with you is critical, but if your profile is set to private, they won't be able to see your content unless they follow you.
Having a public profile makes it possible for Instagram to recommend you to other users.
Whether doing an Instagram live, running Instagram ads, or anything in between, having a public profile is essential.
Content Needs To Comply With Instagram's Community Guidelines
You can't expect to break Instagram's community guidelines and be able to monetize your account successfully.
Failure to comply with these rules can get your account banned or shadowbanned, so your posts won't appear to all Instagram users.
Need to Meet Eligibility Requirements For Some Features
Instagram has eligibility requirements when it comes to selling.
If you don't meet these requirements, you won't be able to take advantage of this monetization opportunity.
Knowing the requirements in advance can help save you time and frustration down the road.
Brands Must Comply With FTC Guidelines
When selling digital or physical products through video ads, promos, IGTV ads, or anything in between, brands must comply with FTC guidelines.
Ensuring that your content complies with these guidelines is crucial if you want to avoid any legal trouble down the road.
For example, if you are making affiliate marketing recommendations, you need to ensure that you are disclosing your relationship with the company in question.
Not doing so could result in serious legal trouble for your brand.
How to Monetize Instagram – FAQ
Can You Sell Subscriptions On Instagram?
Yes! You can sell subscriptions on Instagram.
This can be a great way to monetize your account if you have a large following.
There are a few different ways that you can do this, but the easiest way is to use the native subscription features Instagram offers.
Note that this is only available in the U.S.
Alternatively, you can use Instagram to post about your subscription service and include a link to sign up through another platform.
Are Hashtags Still Crucial On Instagram?
It's still a good idea to use hashtags on Instagram as they can help you reach a wider audience and get more eyes on your content.
When choosing hashtags, make sure to select ones that are relevant to your niche or business.
You can also use popular hashtags that are specific to your industry.
What Are Live Badges On Instagram?
Live badges are a new feature on Instagram that allows you to show your support for a live streamer.
If you have a business account on Instagram, you can use this feature to monetize your live streams.
Through Google Play (Android) or App Store (iOS), users can purchase badges and have them displayed during their lives.
Wrap Up
There are a lot of ways to monetize Instagram, and the above are some of the most effective when it comes to driving results.
Building long-term monetization requires a consistent approach to creating high-quality content, engaging with your audience, and thinking outside the box to develop new ideas.
The good news is that if you're willing to put in the work, you can find success in monetizing your Instagram account.
Which idea do you like the most?
Do you have any other tips on how to monetize Instagram?
Share them in the comments below!
Further reading on AdamEnfroy.com: If you want to build a platform that you can call your own and will last the test of time, starting a blog and making money with it is the best way to do it.
Moreover, when building online properties, using the knowledge gained from Instagram can also transfer to YouTube.
This means you can build a second platform and diversify your traffic and income sources.
Here's all you need to know about starting a YouTube channel and making money on this platform.
Disclosure: I may receive affiliate compensation for some of the links below at no cost to you if you decide to purchase a paid plan. You can read our affiliate disclosure in our privacy policy. This site is not intending to provide financial advice. This is for entertainment only.